Heavy rain inundated a large area from the Gulf of Mexico to the Great Lakes over the past week.  Cities all along the Ohio River---Pittsburgh, Cincinnati, Louisville, Evansville---were plagued with widespread flooding, as were many other areas throughout the eastern United States.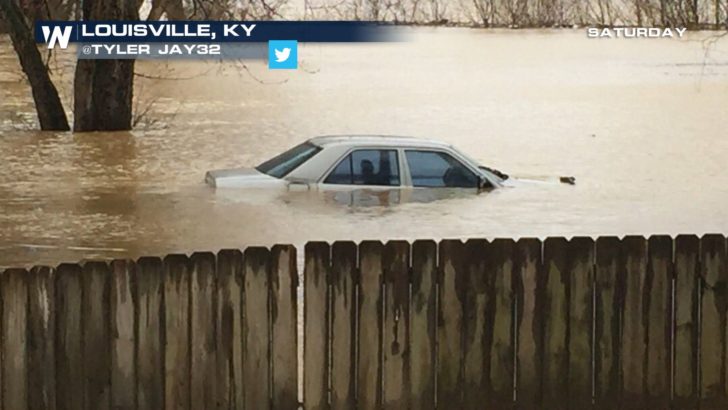 In fact, it was so rainy in Louisville, Kentucky that February 2018 is now the
wettest February
in recorded history.  Records began in Louisville in 1871.  A total of 10.47 inches of rain fell (as of February 25th).  This total surpassed the previous record of 9.84 inches that stood for 134 years!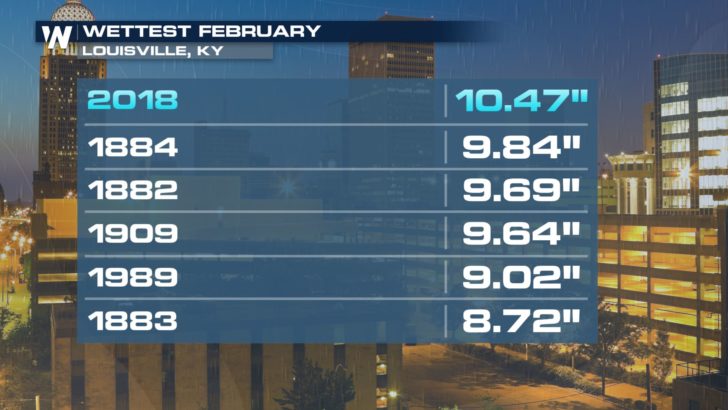 With another chance for rain on Wednesday, February 2018's final total may still rise.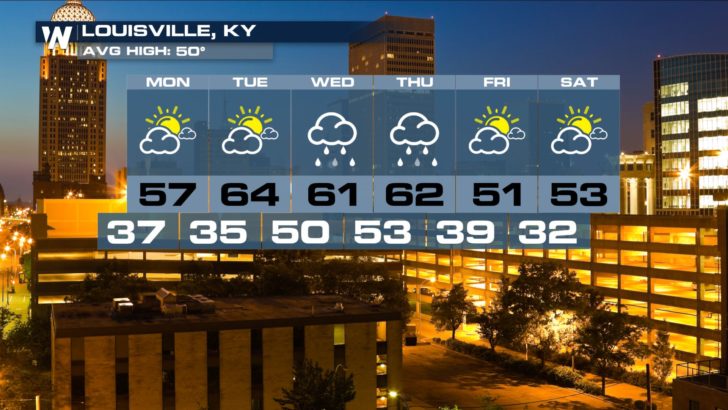 Another city in record territory for February rainfall is Cincinnati.  As of February 25th, this southern Ohio city witnessed its
third wettest February 
in recorded history.  Like Louisville, weather records have been observed since 1871.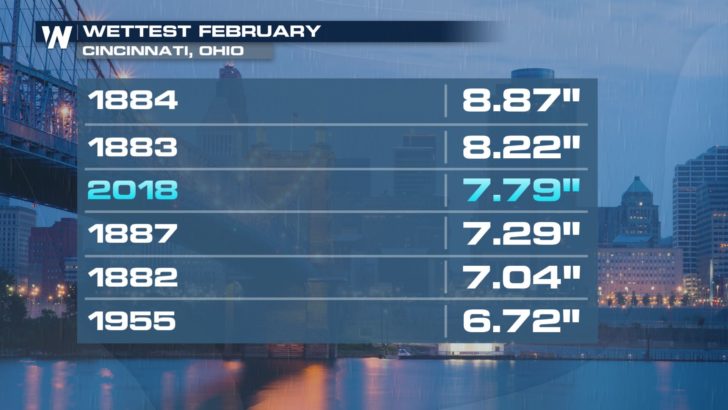 Widespread flooding has inundated many areas on either side of the Ohio River.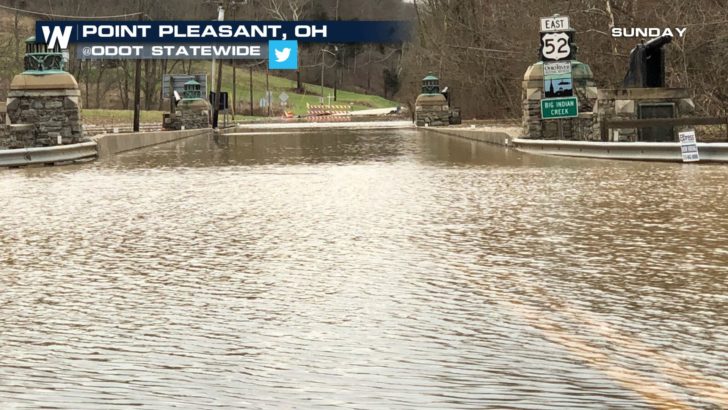 Thankfully, sunshine and mild temperatures will be a nice break from the rain early this week.  By midweek, however, more rain is likely.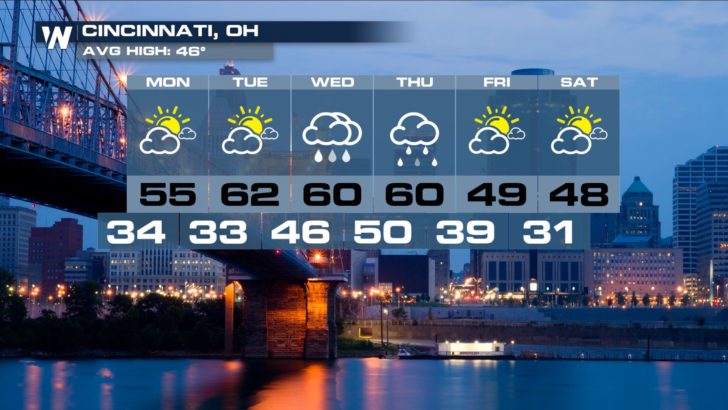 Be sure to follow WeatherNation on
Twitter
and
Facebook
for the latest updates on this widespread flooding. -
Meteorologist Joe Astolfi