Temps this morning are into the 20s, 30s and 40s prompting widespread frost and freeze alerts throughout the southeast. This may seem a little late in the season, because of how warm we've already been, but we are right on track. Keep in mind temperatures will even dip below freezing for parts of the south that have already seen blooms (which was ahead of schedule due to the early warmth this year), so do what you need to do to protect new plants/sprouts from the cold! Over the next few days, we continue to see well below average high and low temps.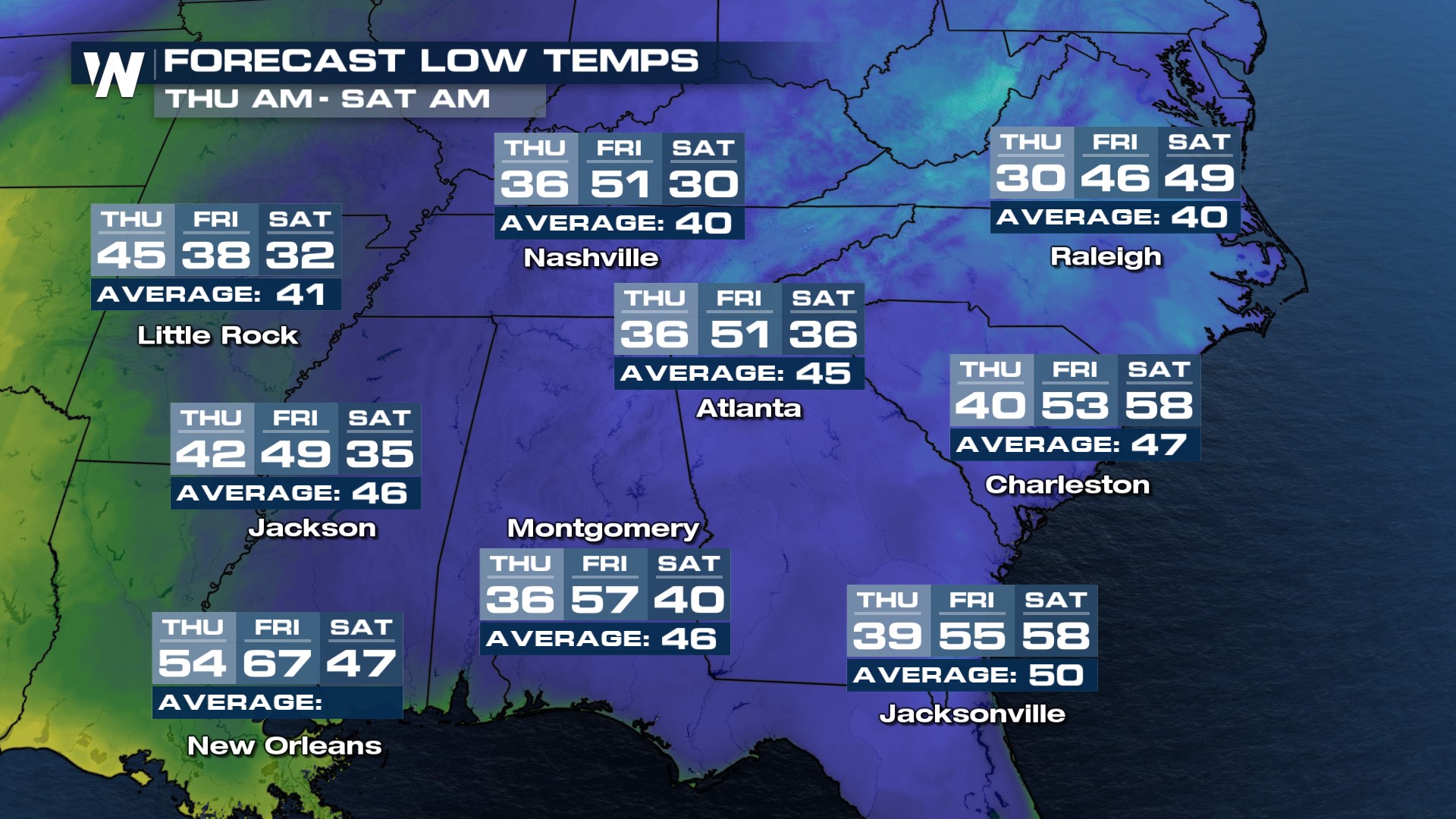 Daytime highs on the Gulf Coast will be in the 60s and 70s . Although temps will be near normal, by Saturday cooler air will be in place. Gulf shores will be down to the upper 50s by Saturday! While temperatures may jump back up by Thursday and Friday another push of cold air arrives this weekend, which looks to be deeper and more widespread compared to early this week!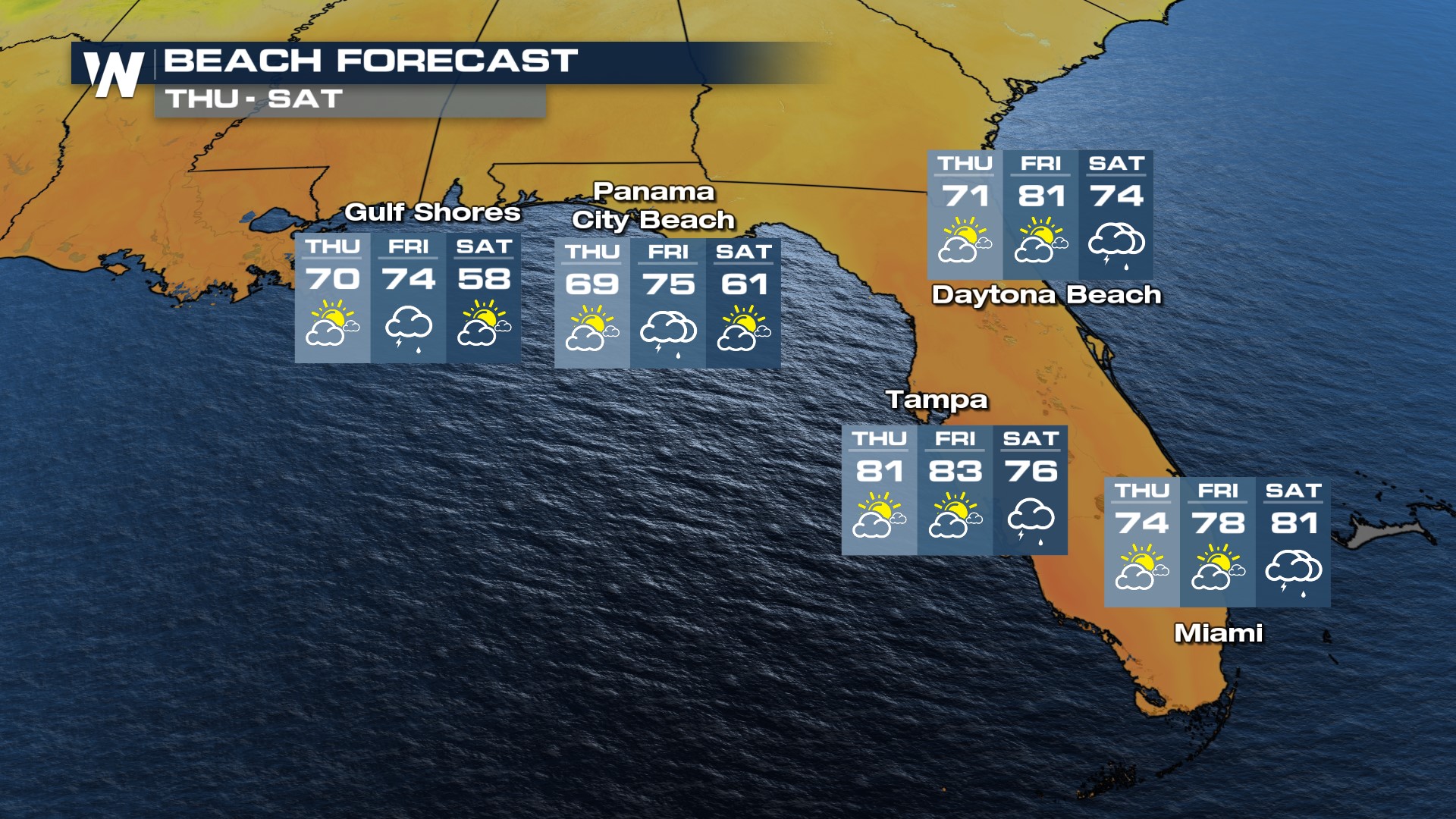 Normally we see our last freeze of the season in northern AL, MS, and GA by early April. Catch WeatherNation live, the central and eastern regional forecast :30 and :10 minutes past the hour.