The severe storm threat continues along the eastern seaboard through this evening as a cold front pushes through the region. Wind and hail are the primary threats. An isolated tornado cannot be ruled out, however. A few storms today has produced strong enough winds to bring down trees in VA and NC.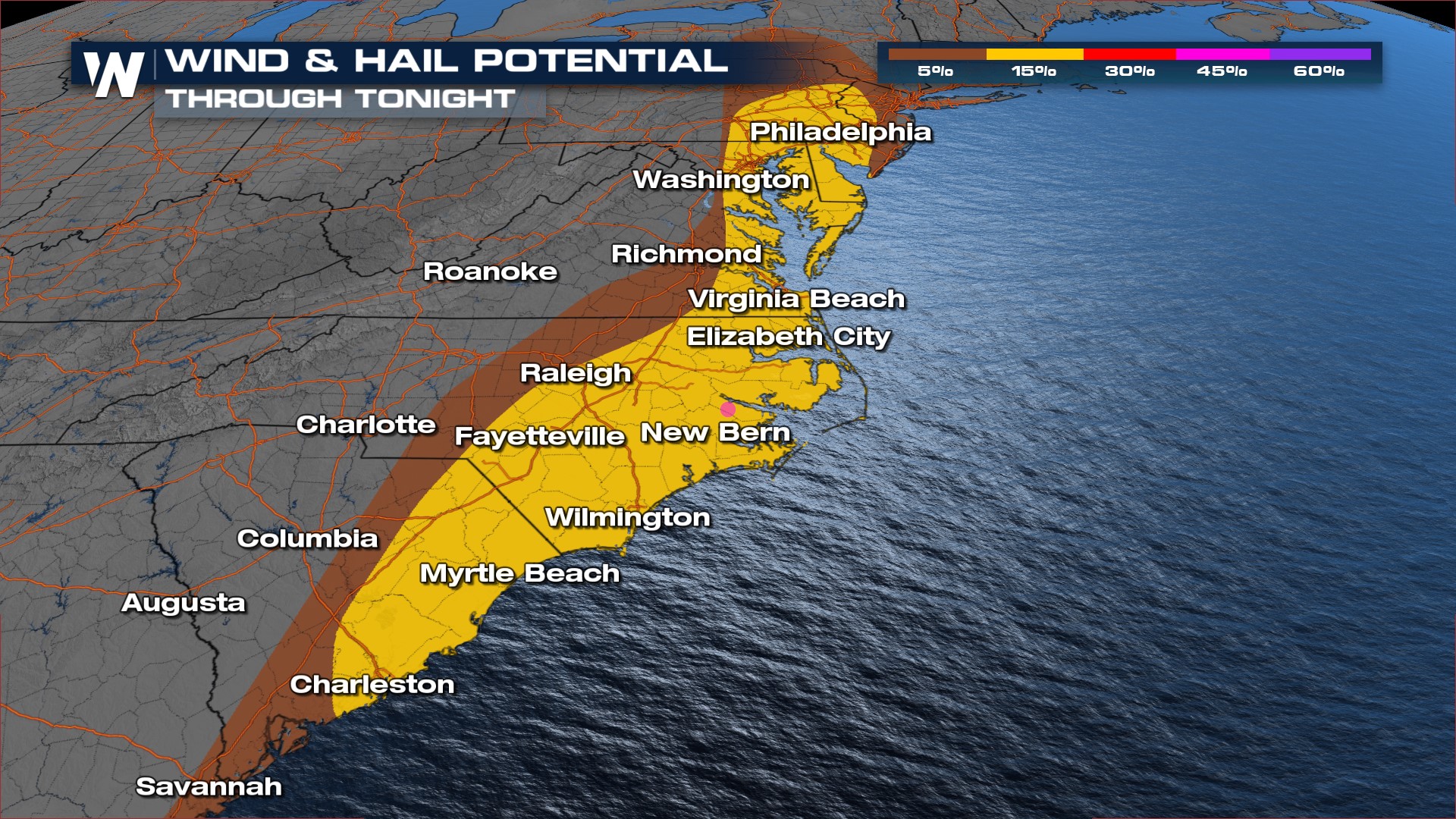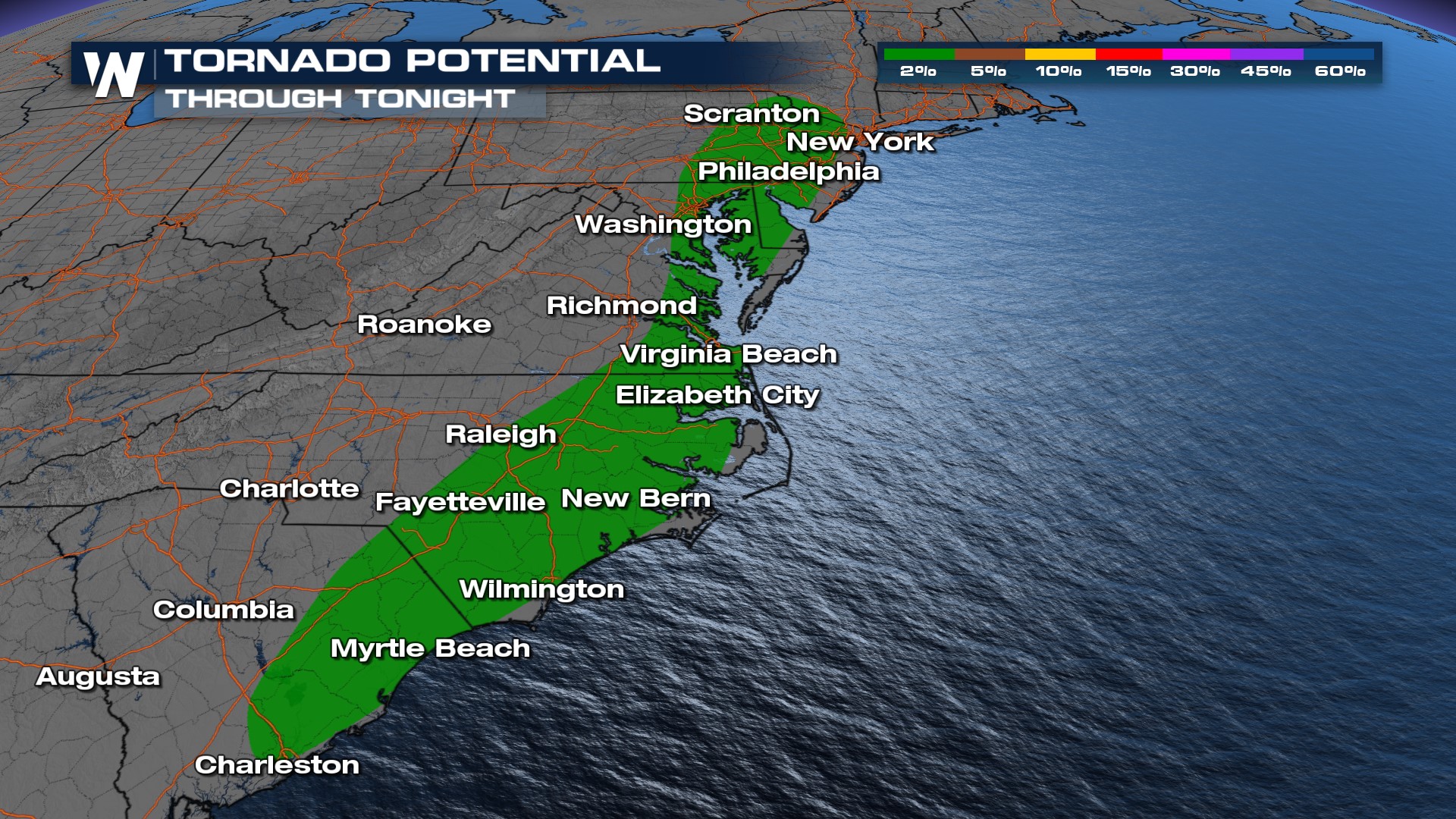 Storms will continue into the late afternoon and evening hours for the East Coast. As moisture and heat build through the day we will see the opportunity for more storms to develop before the cold front pushes offshore shortly after dark.
The slow movement of storms will lead to a rising flood threat. Once the storms move offshore, it will result up to an inch areawide. However, some spots may see totals over two inches.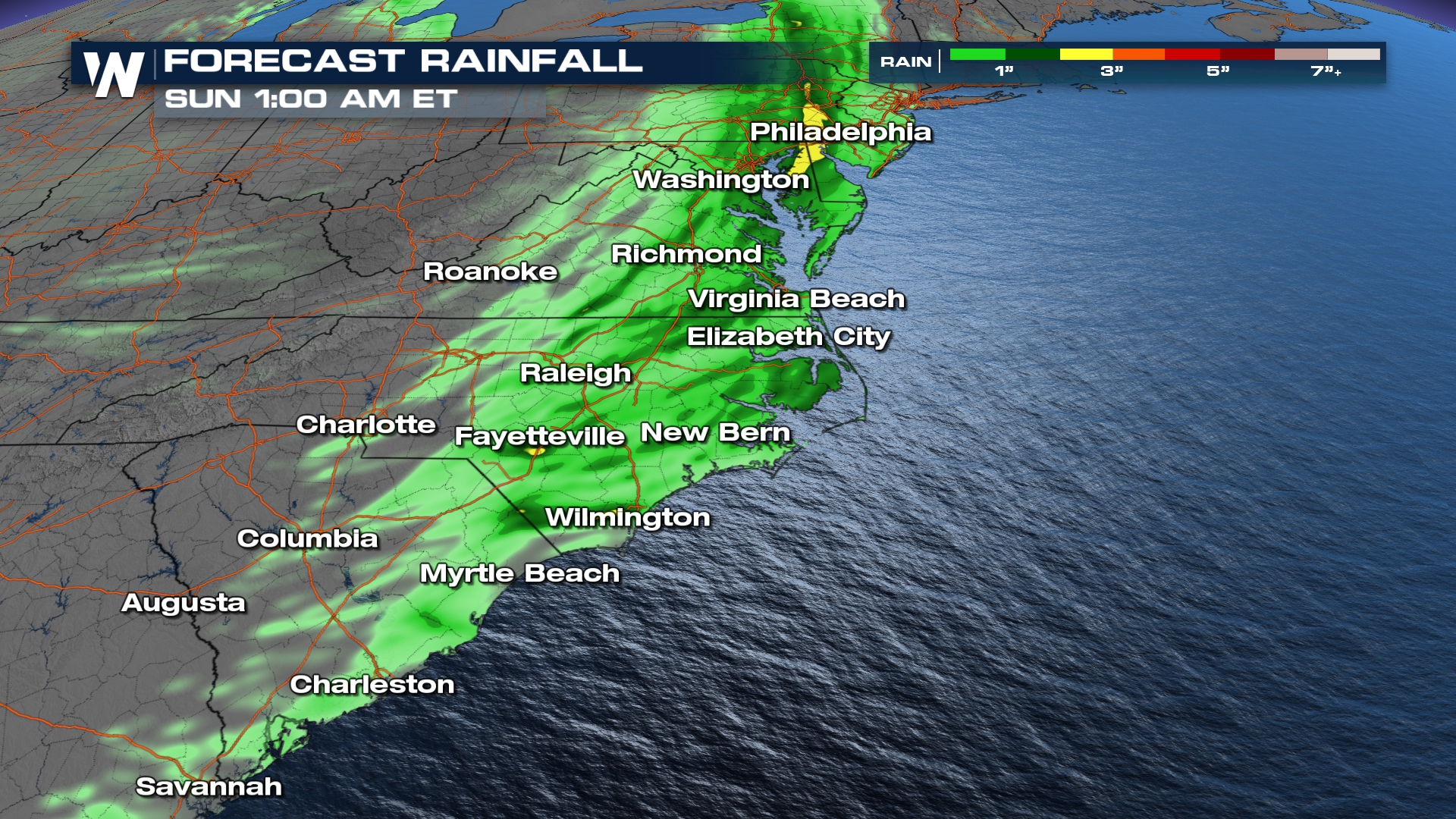 Your Eastern Regional Forecast is always :10 past the hour.