A tag team of low pressure systems will work together to bring unsettled weather to much of the Lower 48, as well as a cold shot of air for the final week of February. The upper-level low will glide east, drawing in moisture from the Gulf of Mexico and releasing that moisture in the form of rain for soaked areas in the Southeast. Rainfall associated with this event will be as much as one to three inches through Thursday, resulting in some nuisance flooding in parts of the Southeast.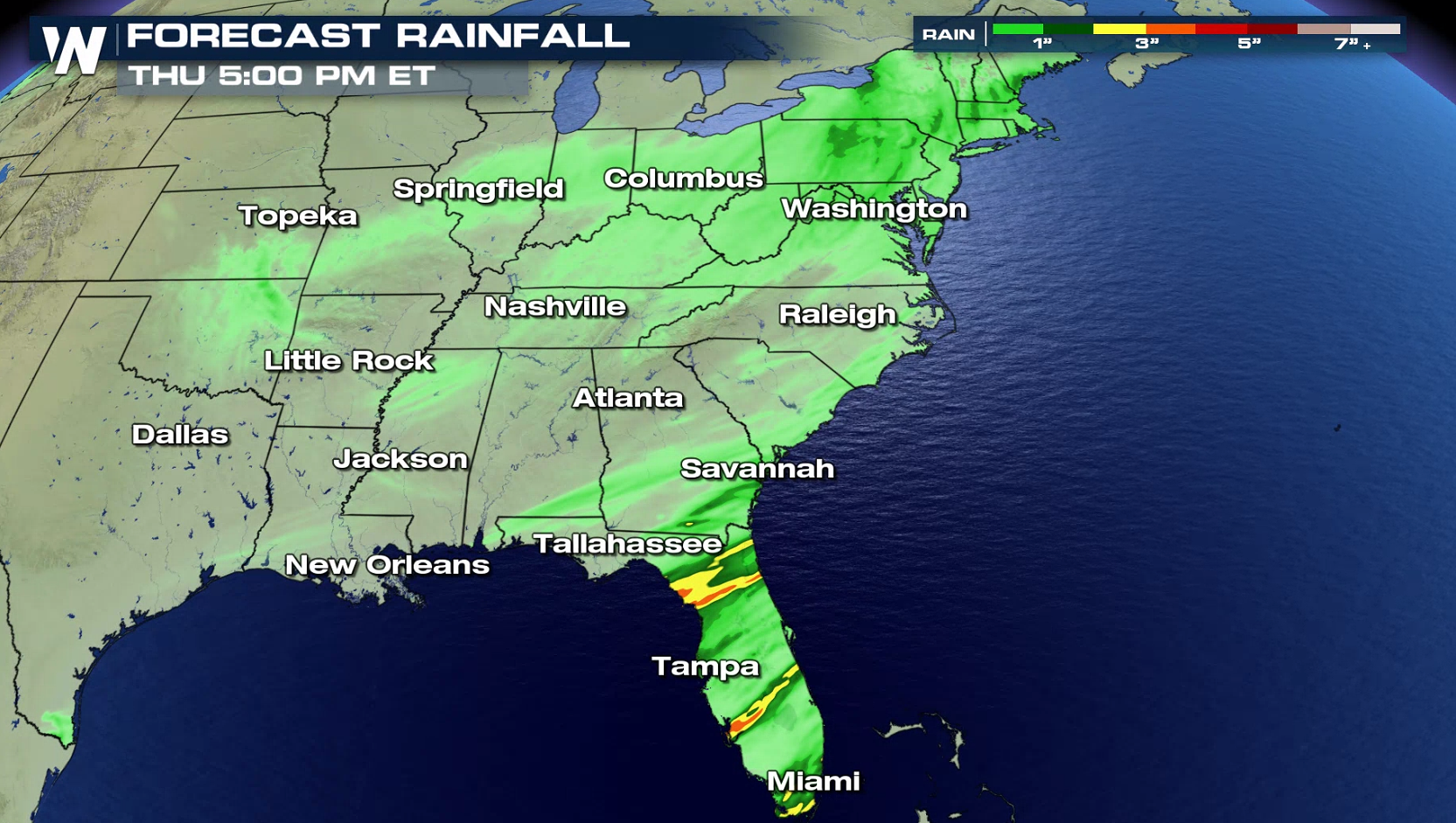 Meanwhile, the colder side of this weather system will arrive via a strong cold front in the Dakotas. This will generate
two to four inches of snowfall through the Dakotas
, while dropping temperatures and making it much colder/windier by Tuesday morning.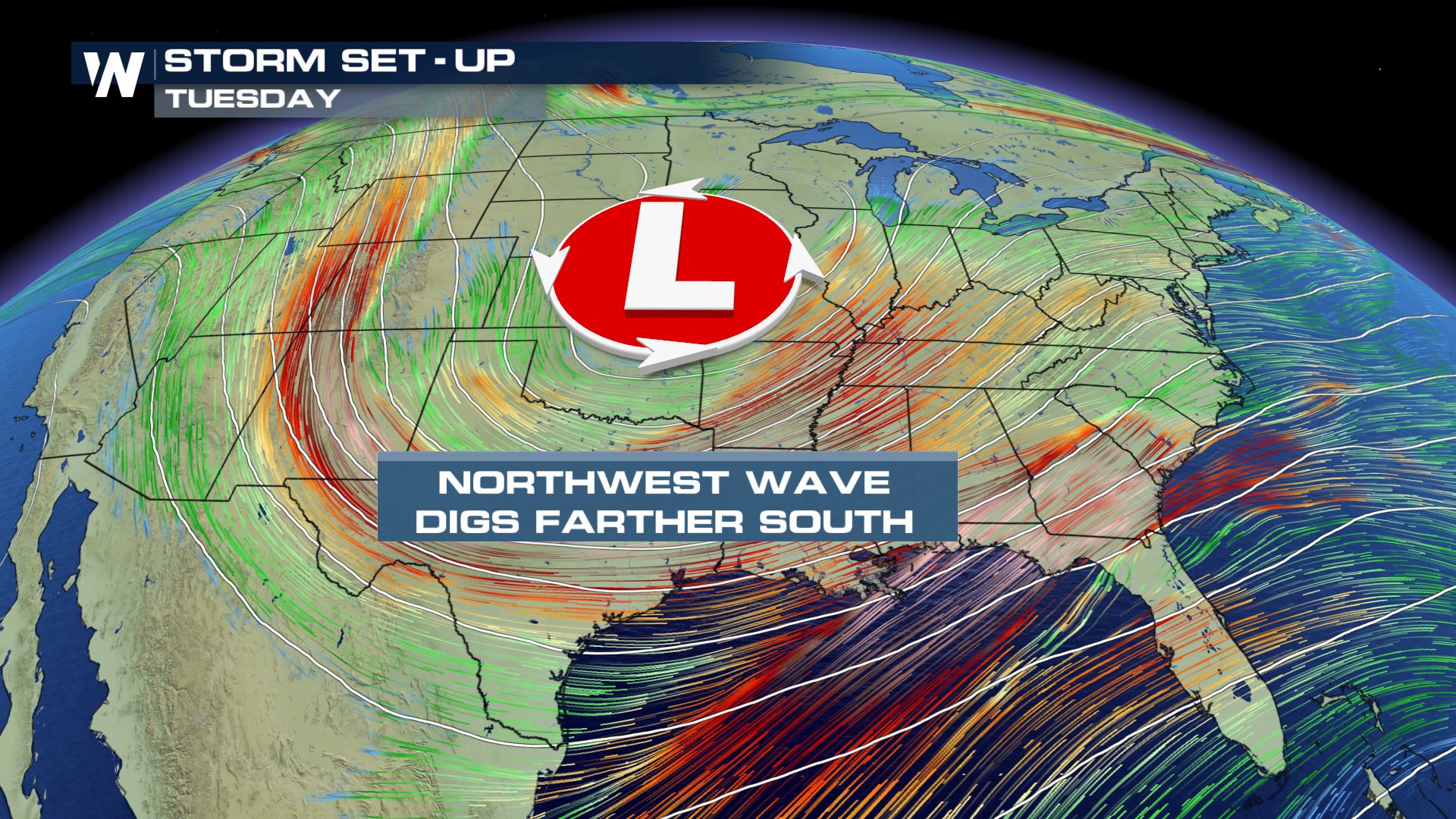 As cold air rushes in through the High Plains, it will tag team the existing area of low pressure near Chicago and the Great Lakes. This is where we expect the low pressure centers to meet, sit and spin, then produce steady snowfall through Wednesday morning.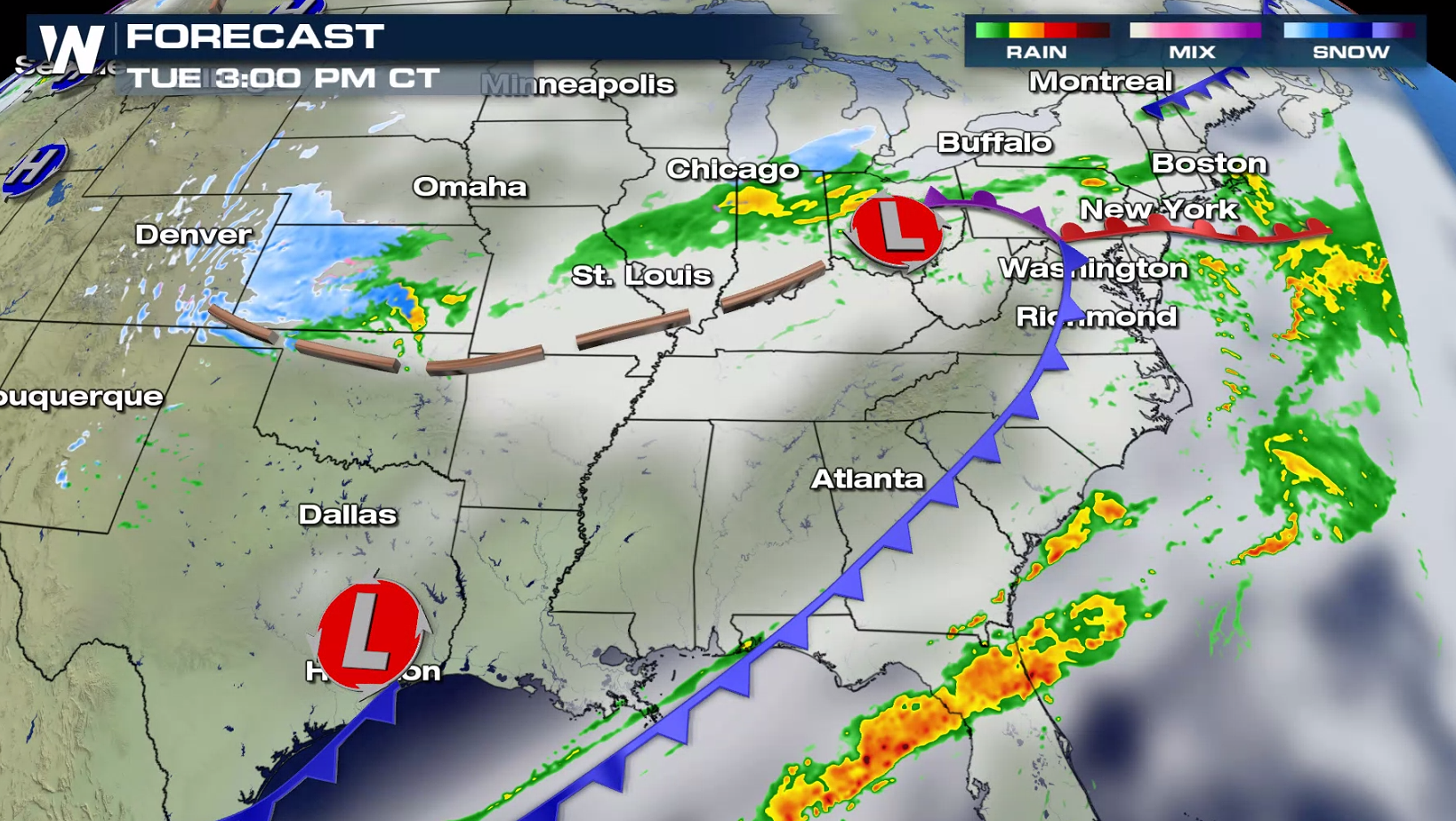 There is the potential for several inches of snowfall by Wednesday in parts of the Midwest and western Great Lakes. Continue to monitor the forecast for any additional adjustments and/or updates -
click here for more
.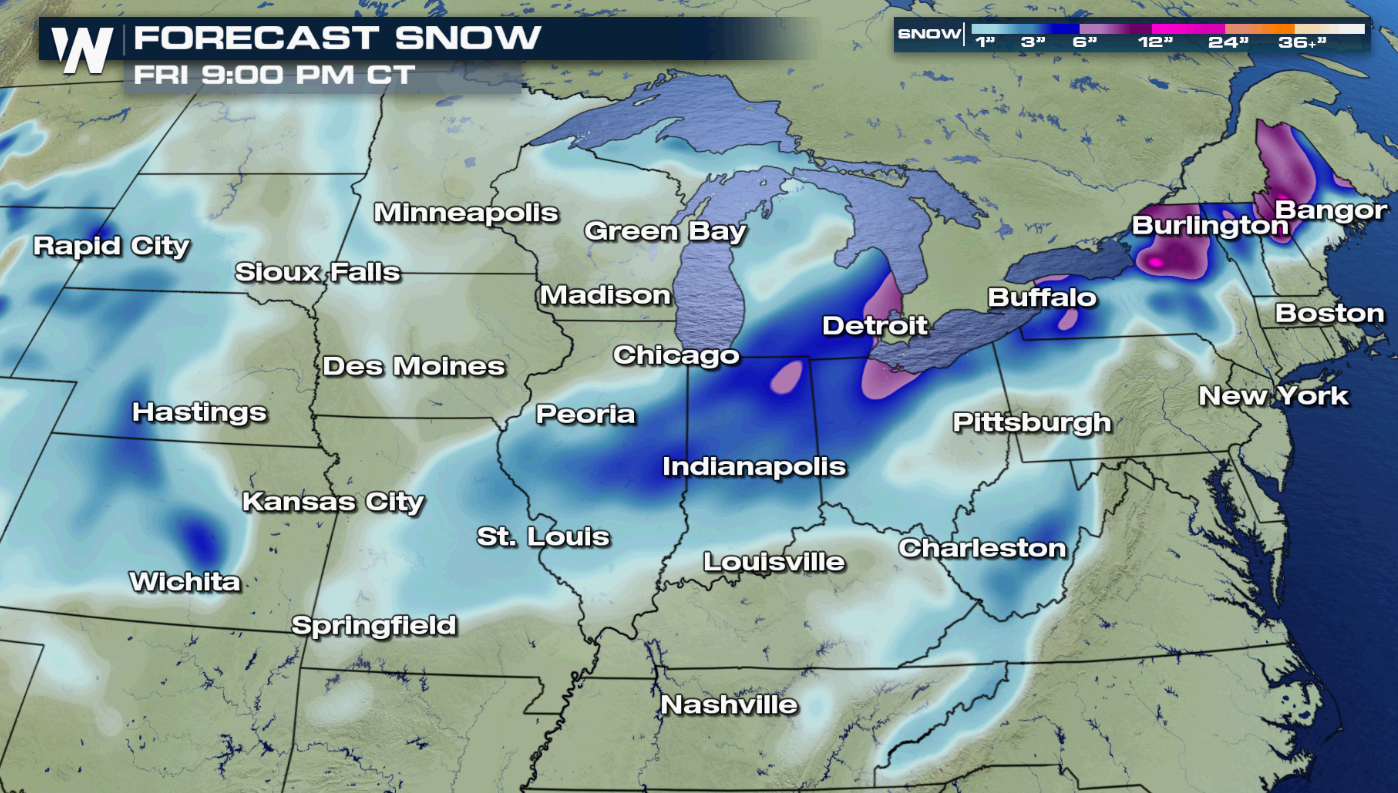 The weather will 
turn much colder
for areas along and east of the Rocky Mountains Tuesday, Wednesday and Thursday. By Friday, the cold air will even reach down into Florida and the Atlantic Ocean. This will make it feel like February for the closing days of the month.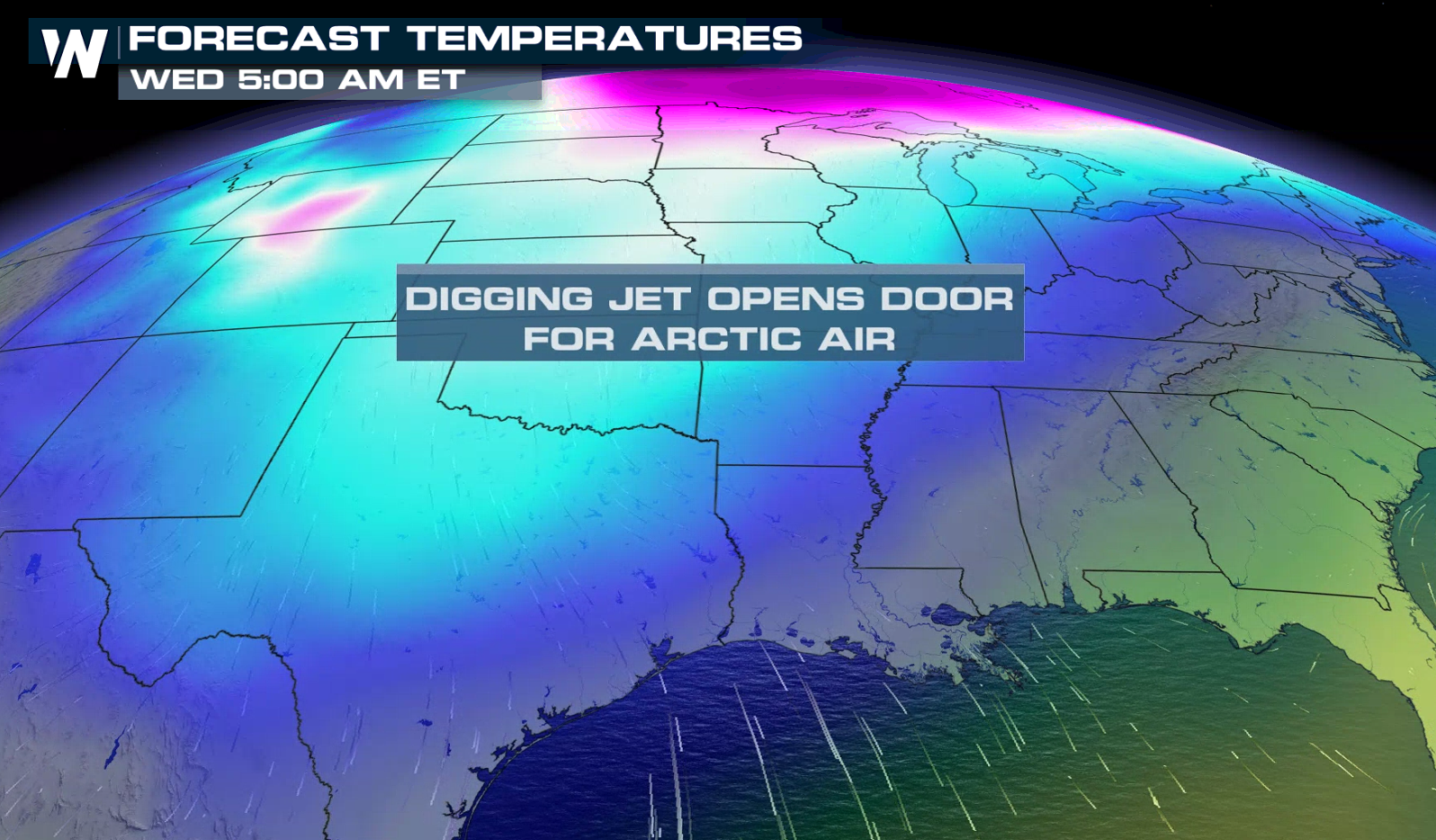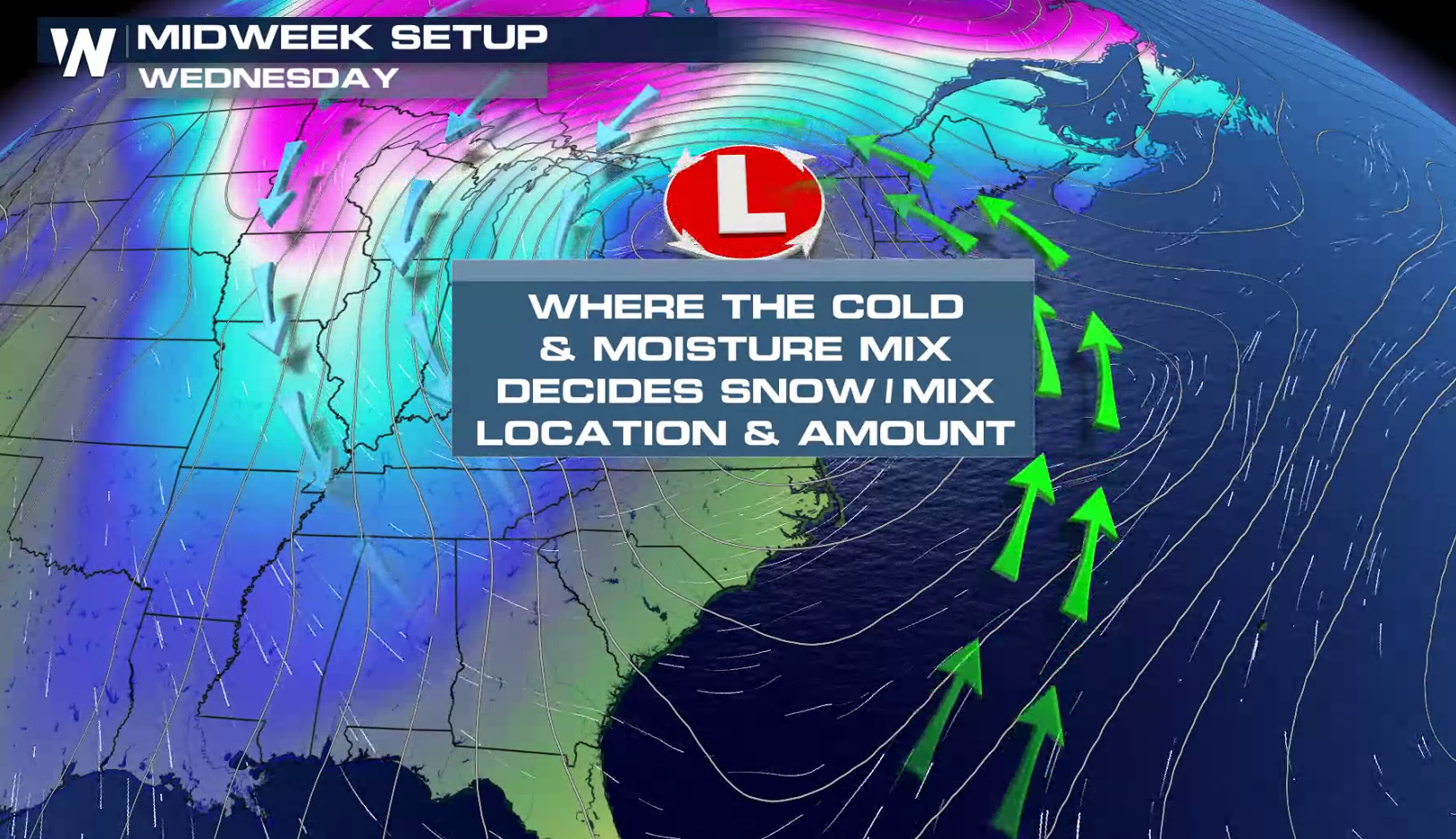 As the storm system continues to move east, snow will move into the Ohio Valley, Great Lakes, Northeast and Appalachians. Rain will spread into the Southeast.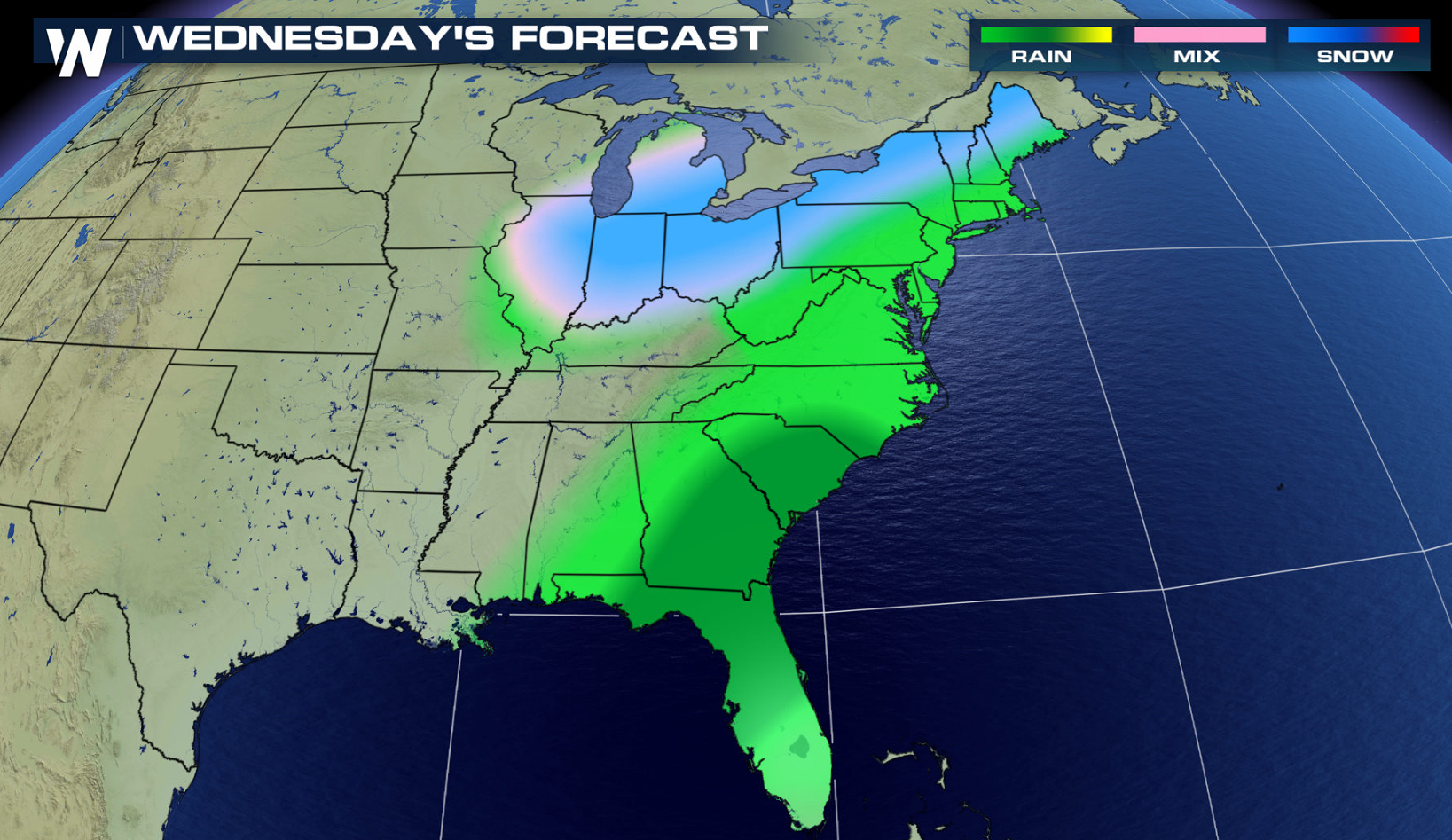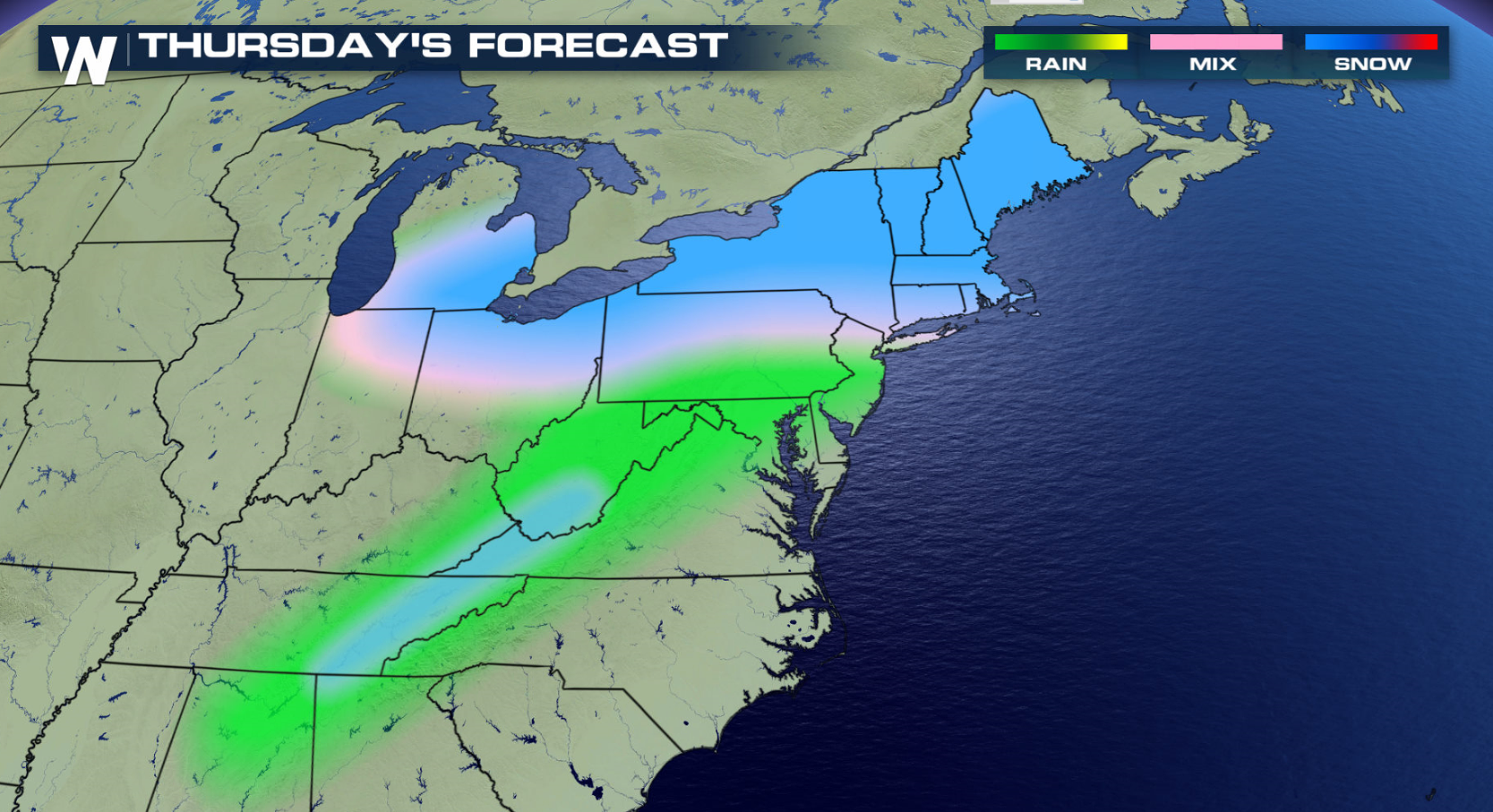 Continue to stay with us here at WeatherNation as we cover this story and all of our other top weather headlines.