A series of storm systems is affecting the nation with wintry weather from the Rockies and High Plains to the Ohio Valley and New England. Winter weather alerts are widespread from Montana and Texas to Maine. Ice is a concern as freezing drizzle and rain falls from the Southern Plains into the Ohio Valley. A quarter inch of ice may accumulate in parts of Arkansas and Missouri.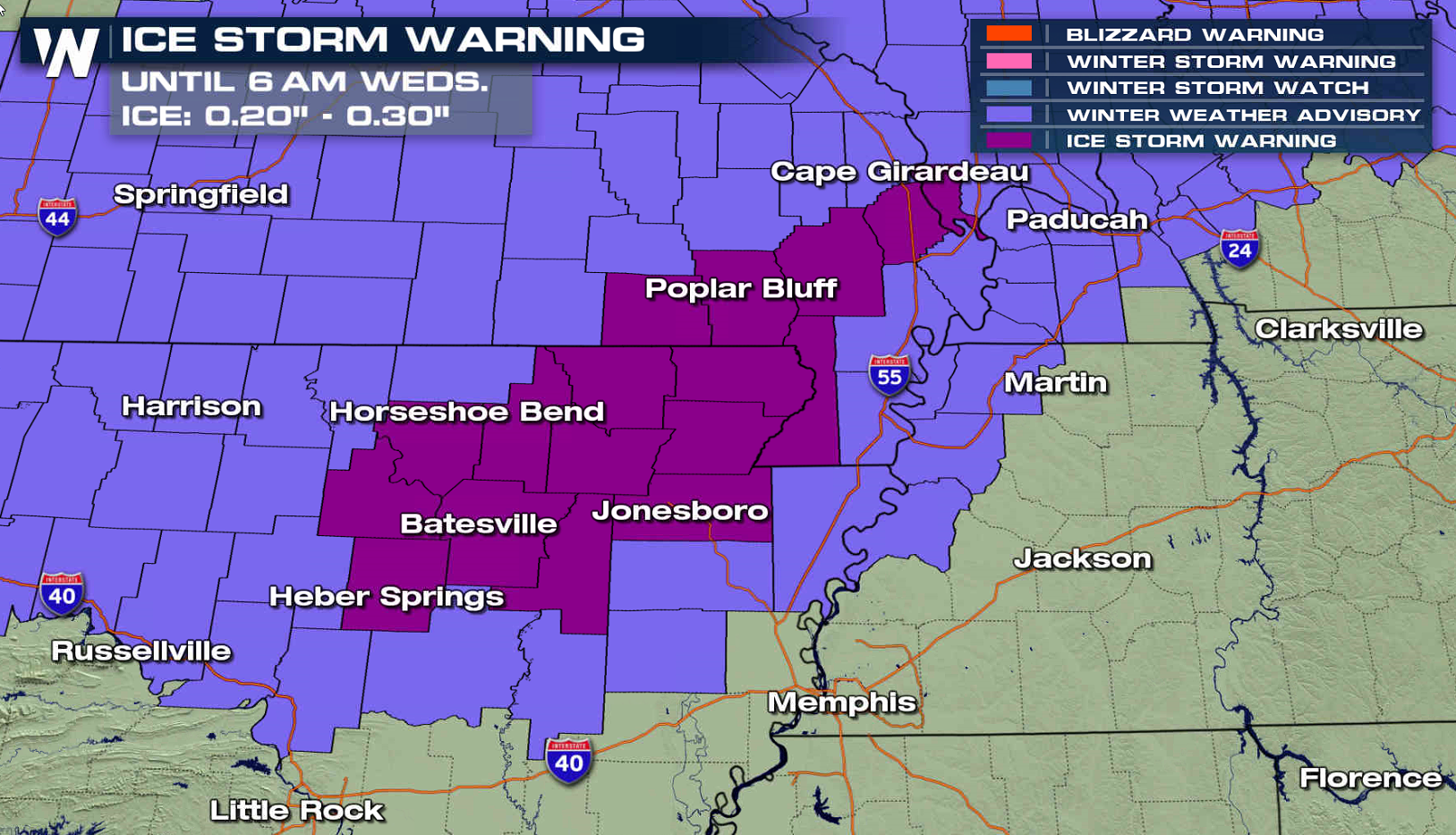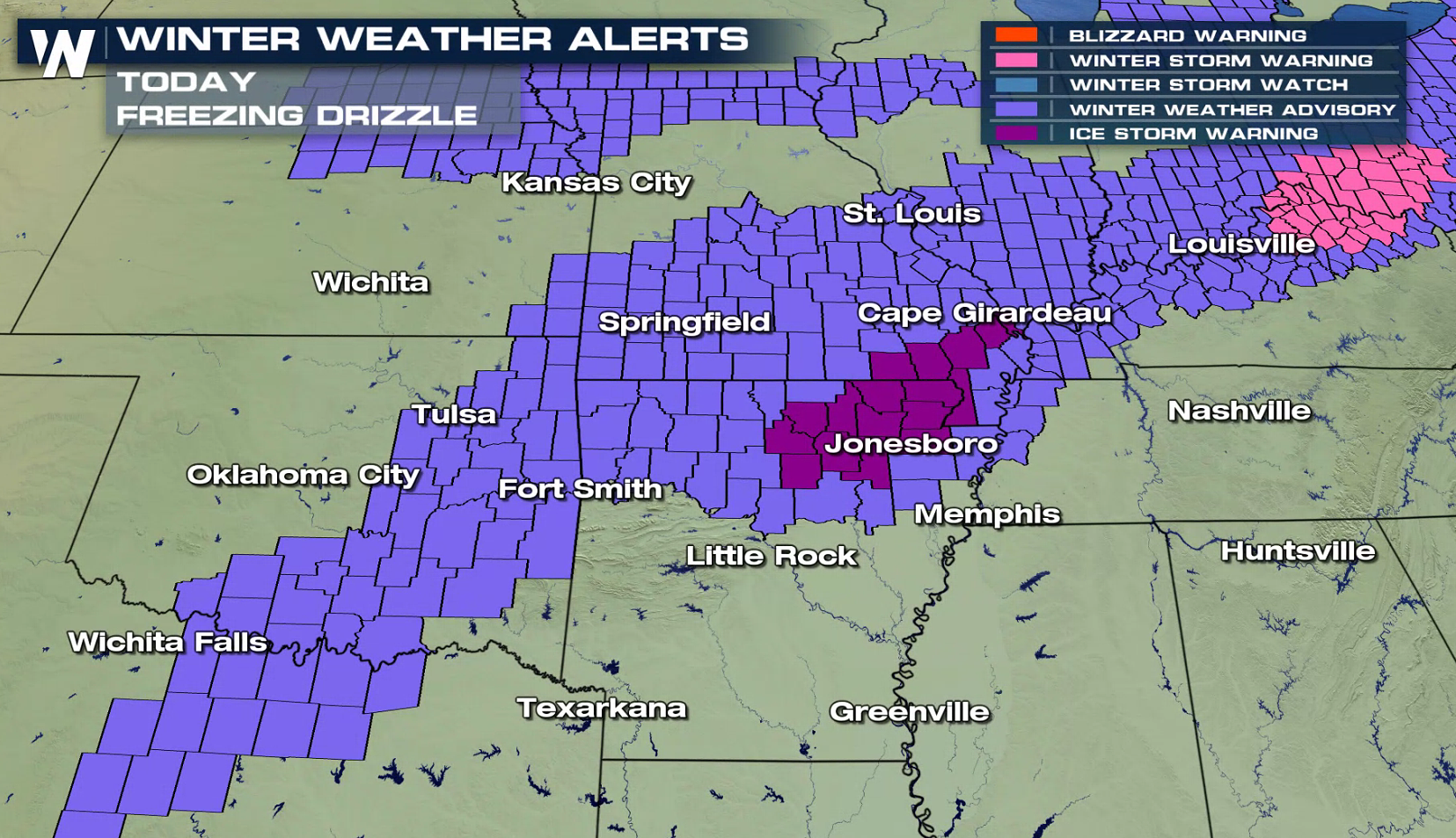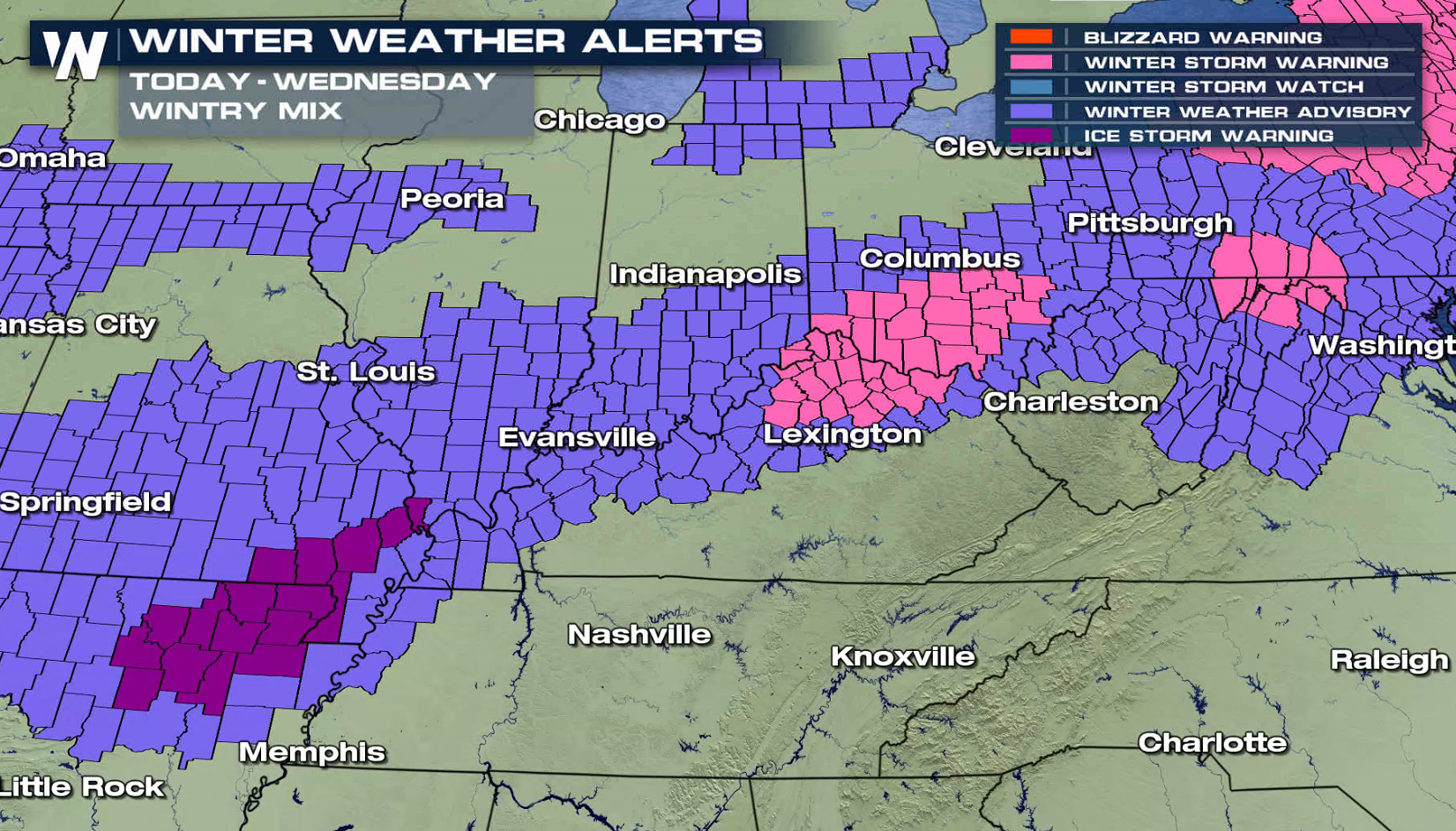 Lighter amounts of ice will create slippery travel conditions into Wednesday from the Red River of the South to Chesapeake Bay. Where the precipitation is mainly snow, up to 4" may fall. In locations further south in the warmer air, rain is likely and could become heavy. Rainfall amounts up to 2" may create some flooding, especially in low lying areas and along rivers and creeks. In the mountains, runoff from melting snow along with excessive rain could produce flooding.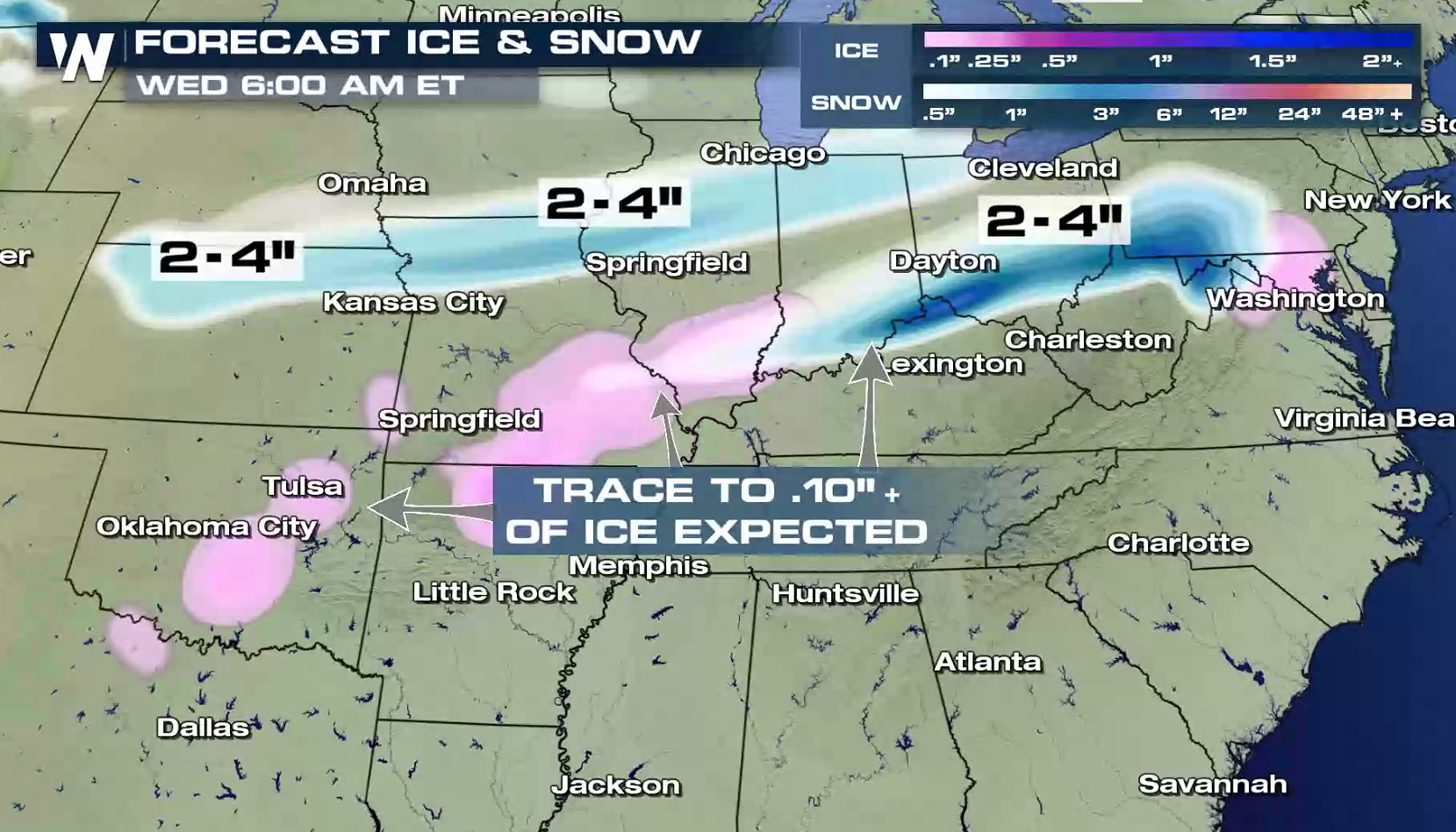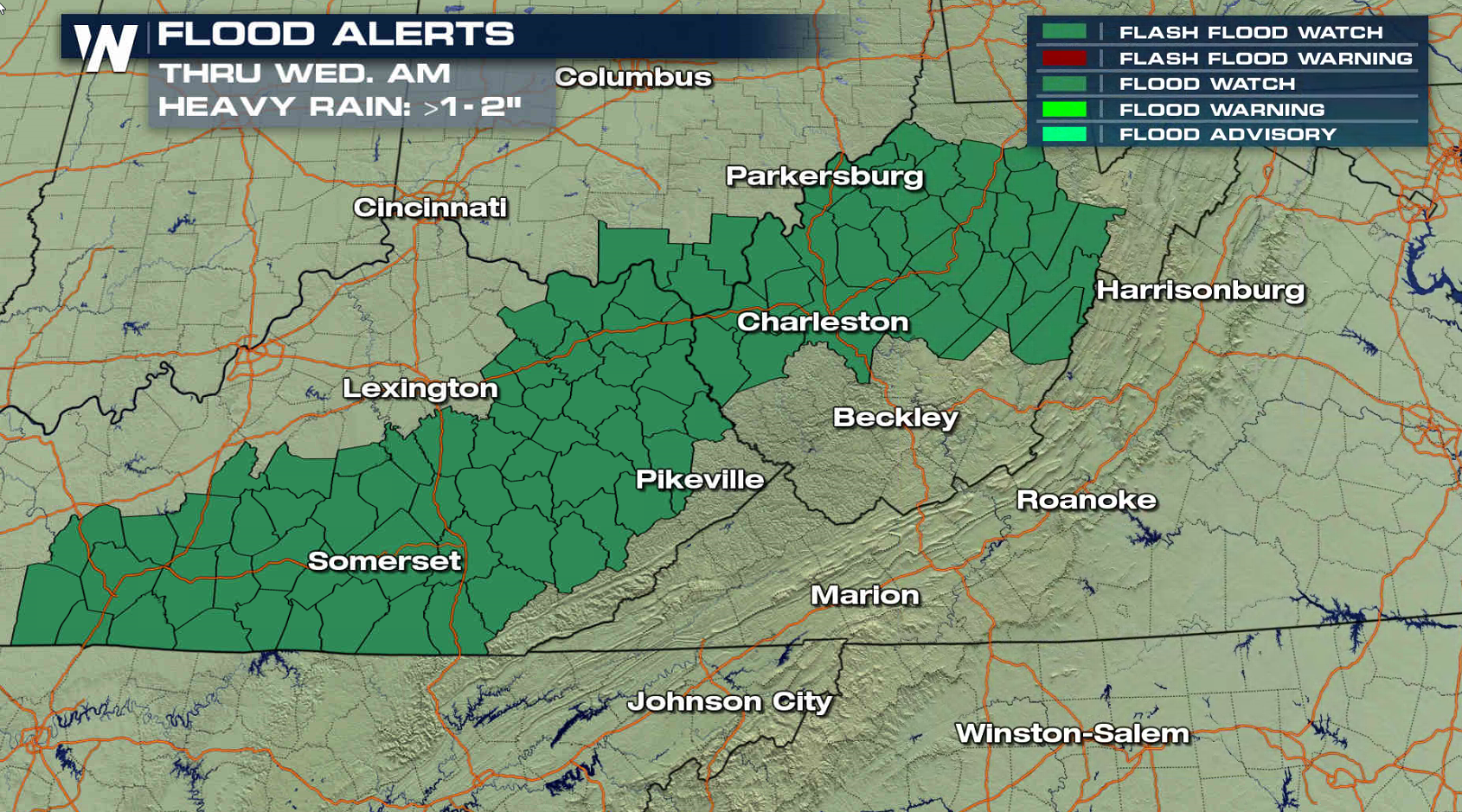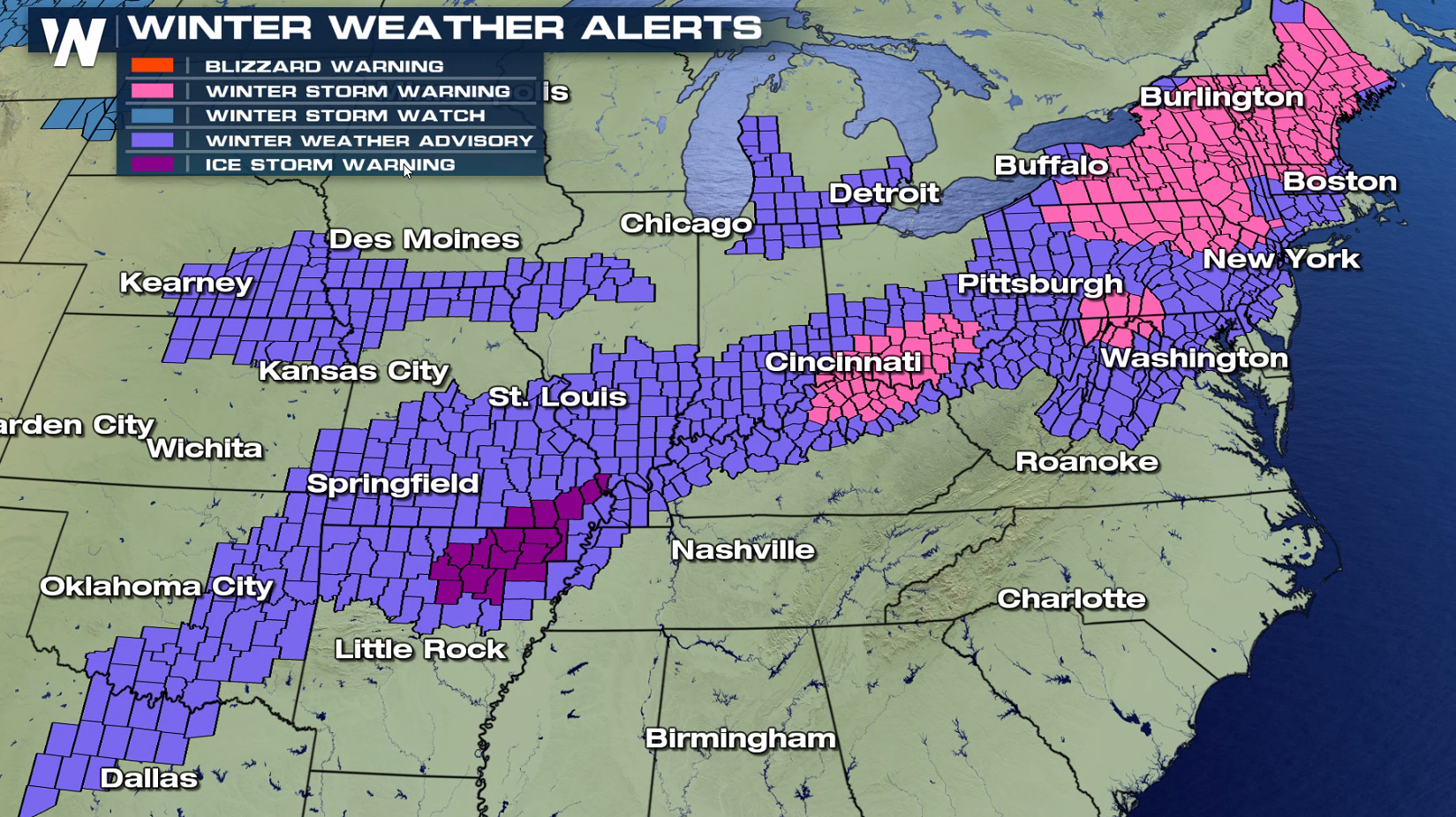 Winter Storm Warnings extend through most of the Northeast where more than a foot of new snow may accumulate by Thursday morning. Lighter totals are expected in the Central Plains and Ohio Valley.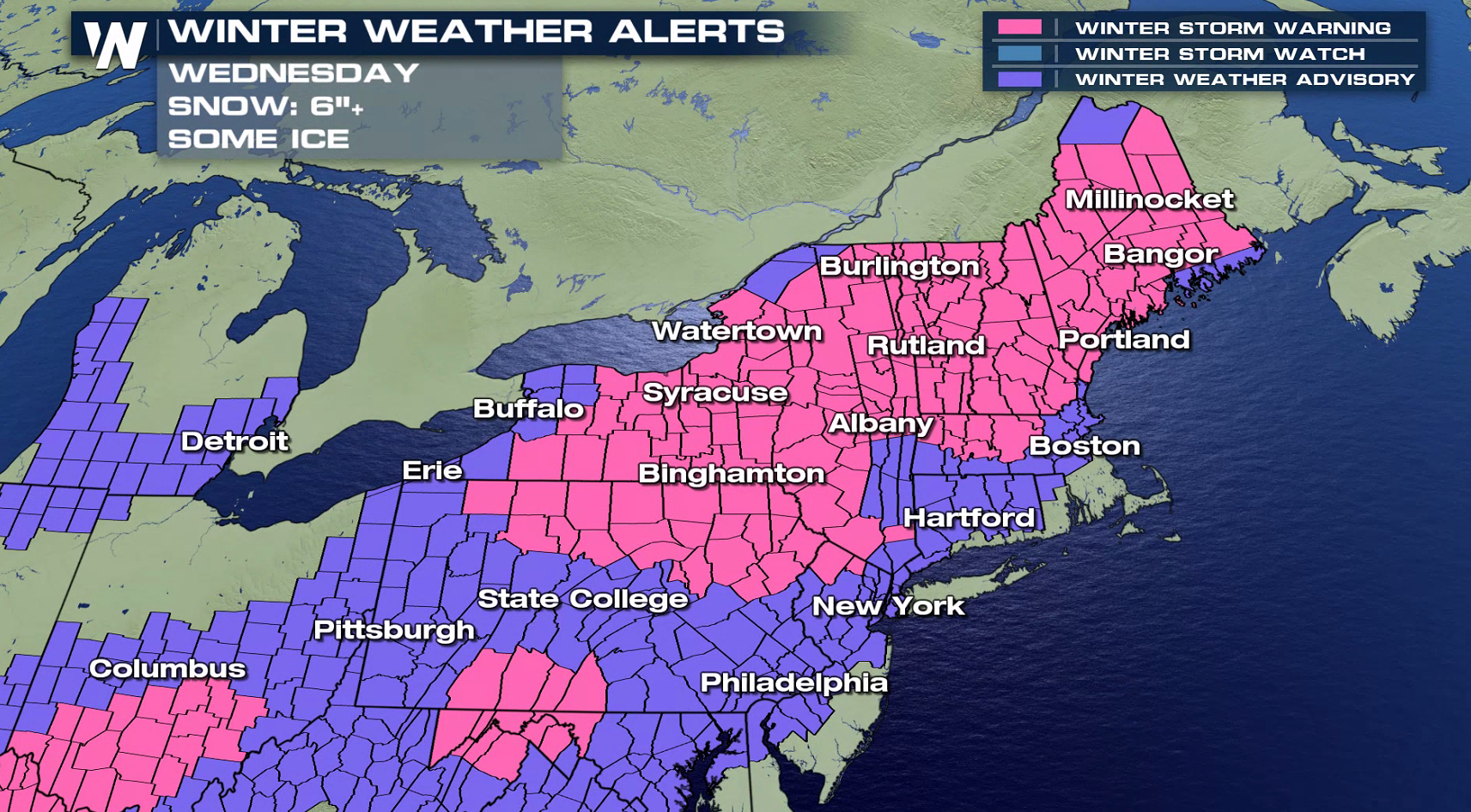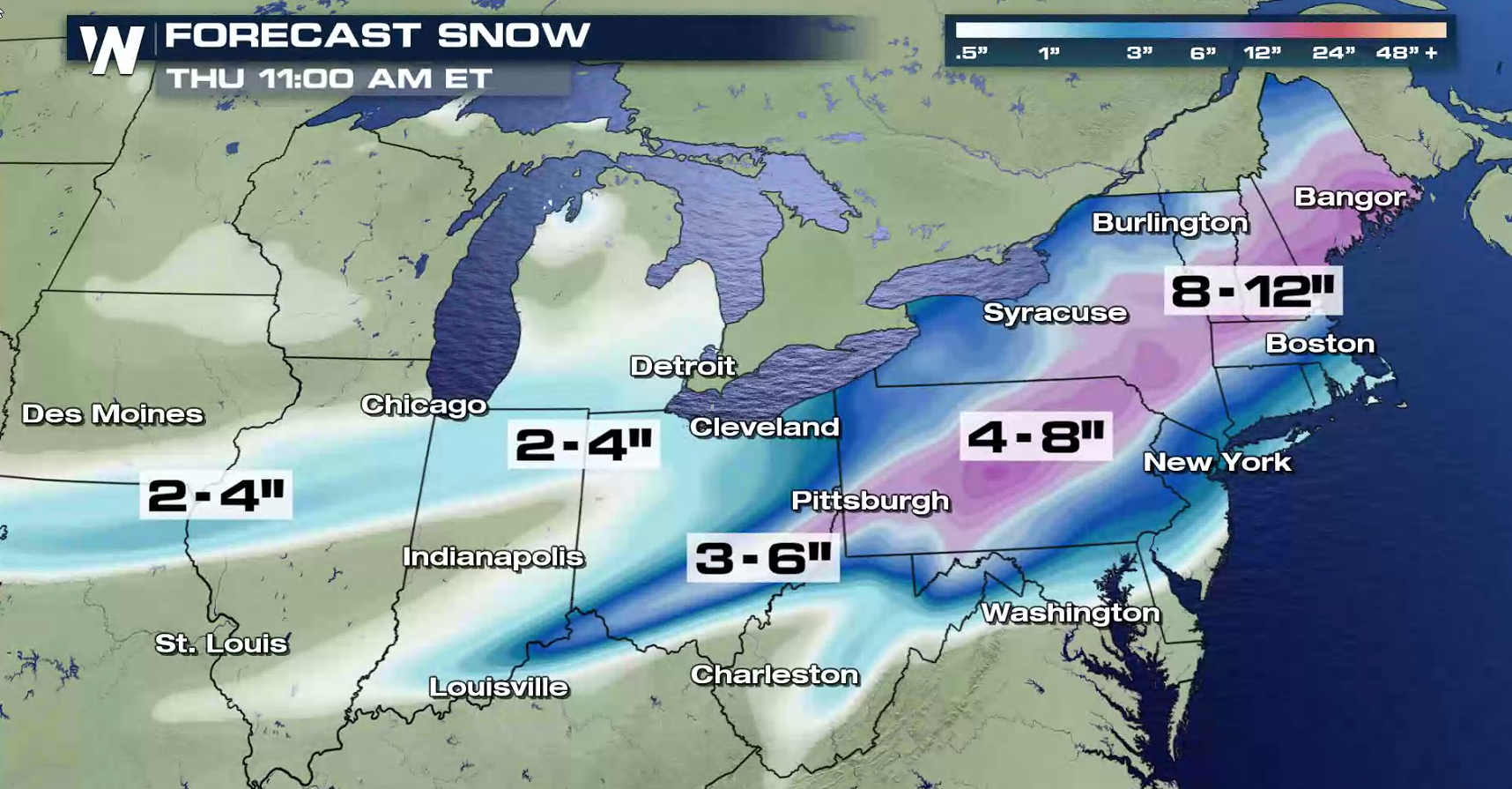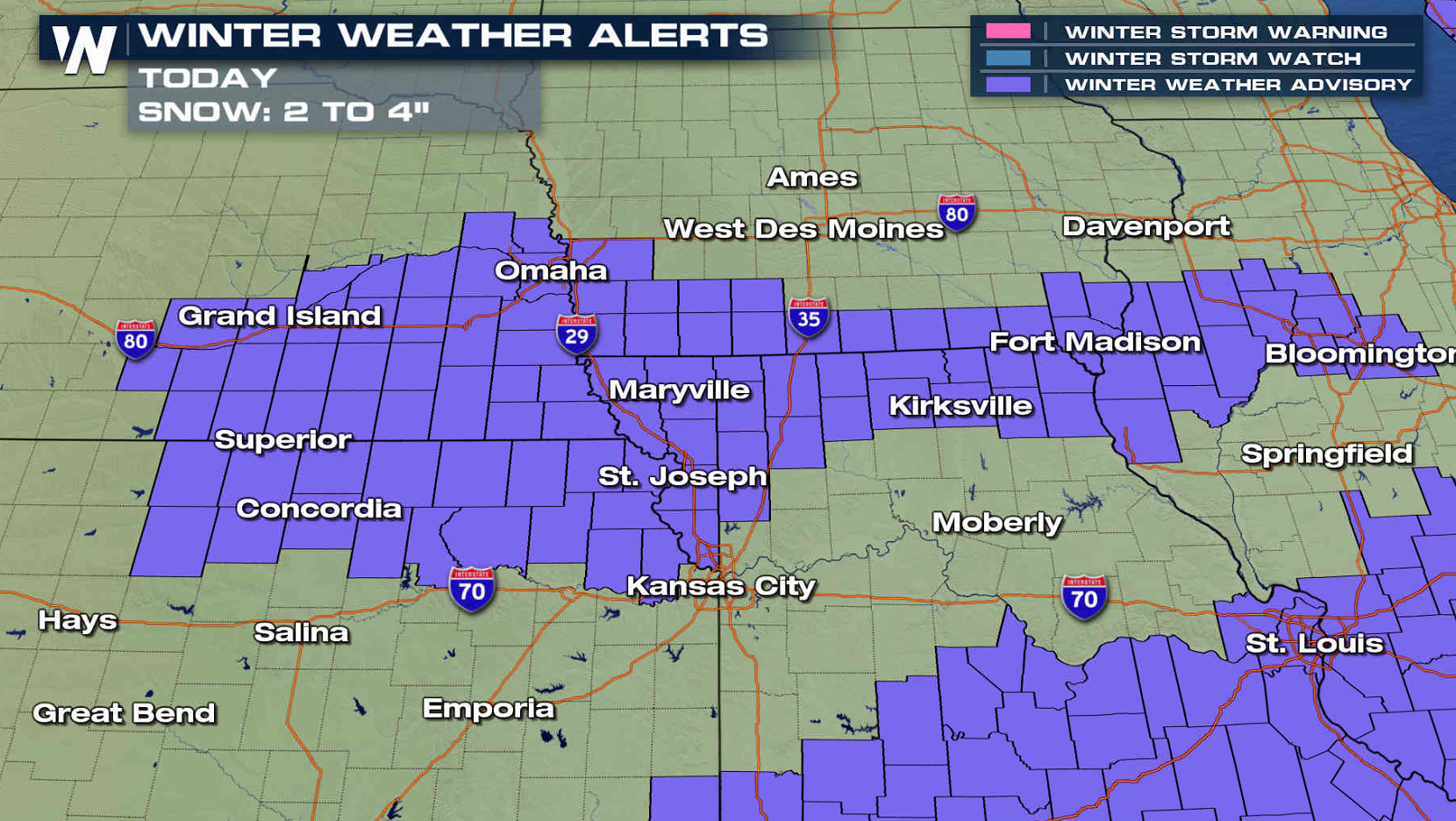 As another system develops in the West, Winter Storm Watches have already been issued in much of Montana and near the Black Hills of Wyoming and South Dakota. Another foot of fresh powder is possible by this weekend.