Parts of the Southern and Central Plains will see an elevated risk of fire weather Thursday.  Parts of the Texas, Oklahoma, New Mexico and Kansas are under a critical wildfire threat through Thursday.  This means that conditions are favorable for fire development or fire spreading danger.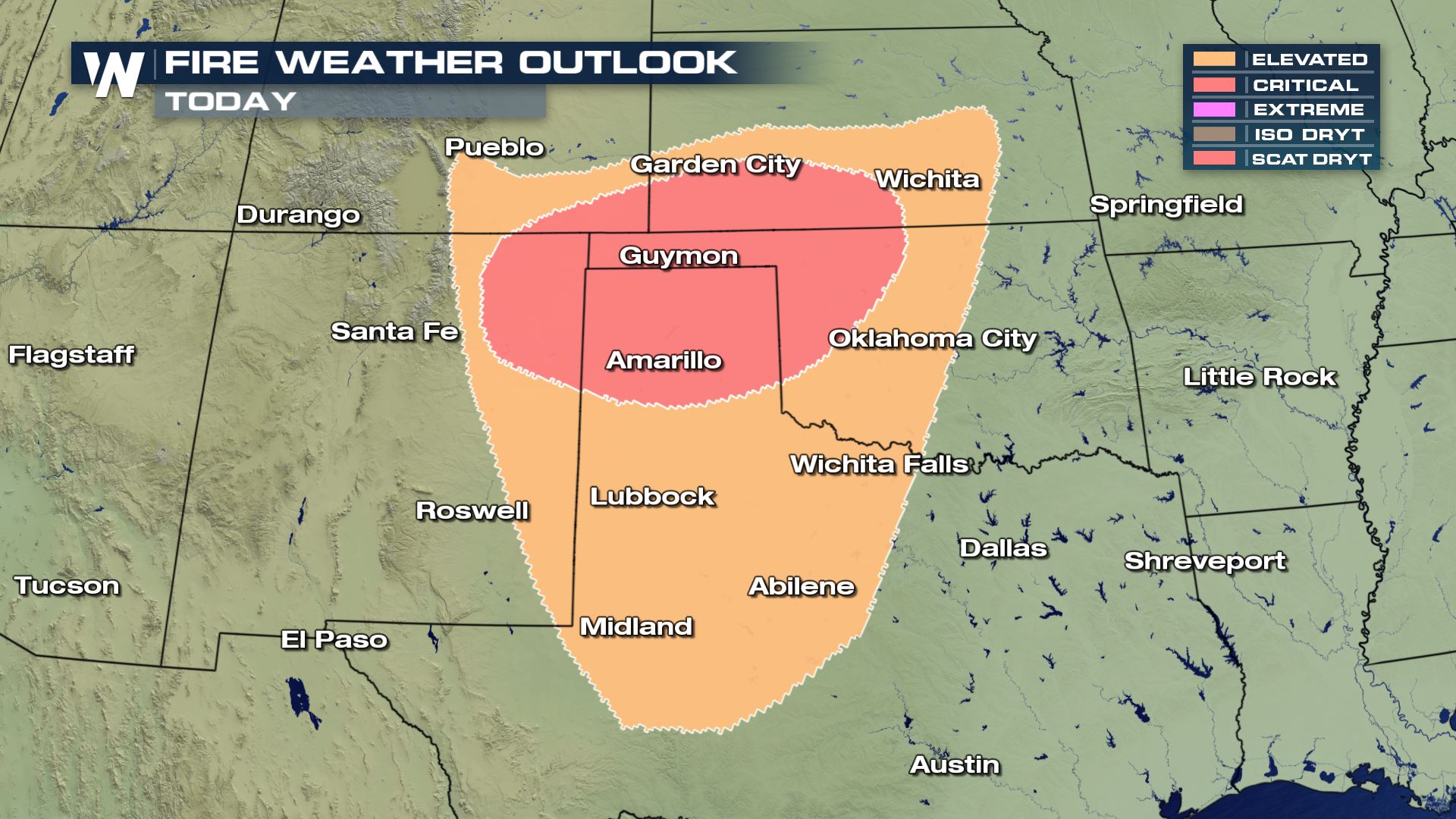 Fire Weather Ingredients
To get these fire weather conditions we need 3 things.
1) Lack of precipitation
The rain and snow has been hard to come by over the past several weeks for the Texas and Oklahoma panhandles.  Extreme drought conditions are being reported in these areas.  When you compare the Fire Outlook to the Drought Monitor, you can clearly see how the areas in the extreme drought math the critical fire weather risk.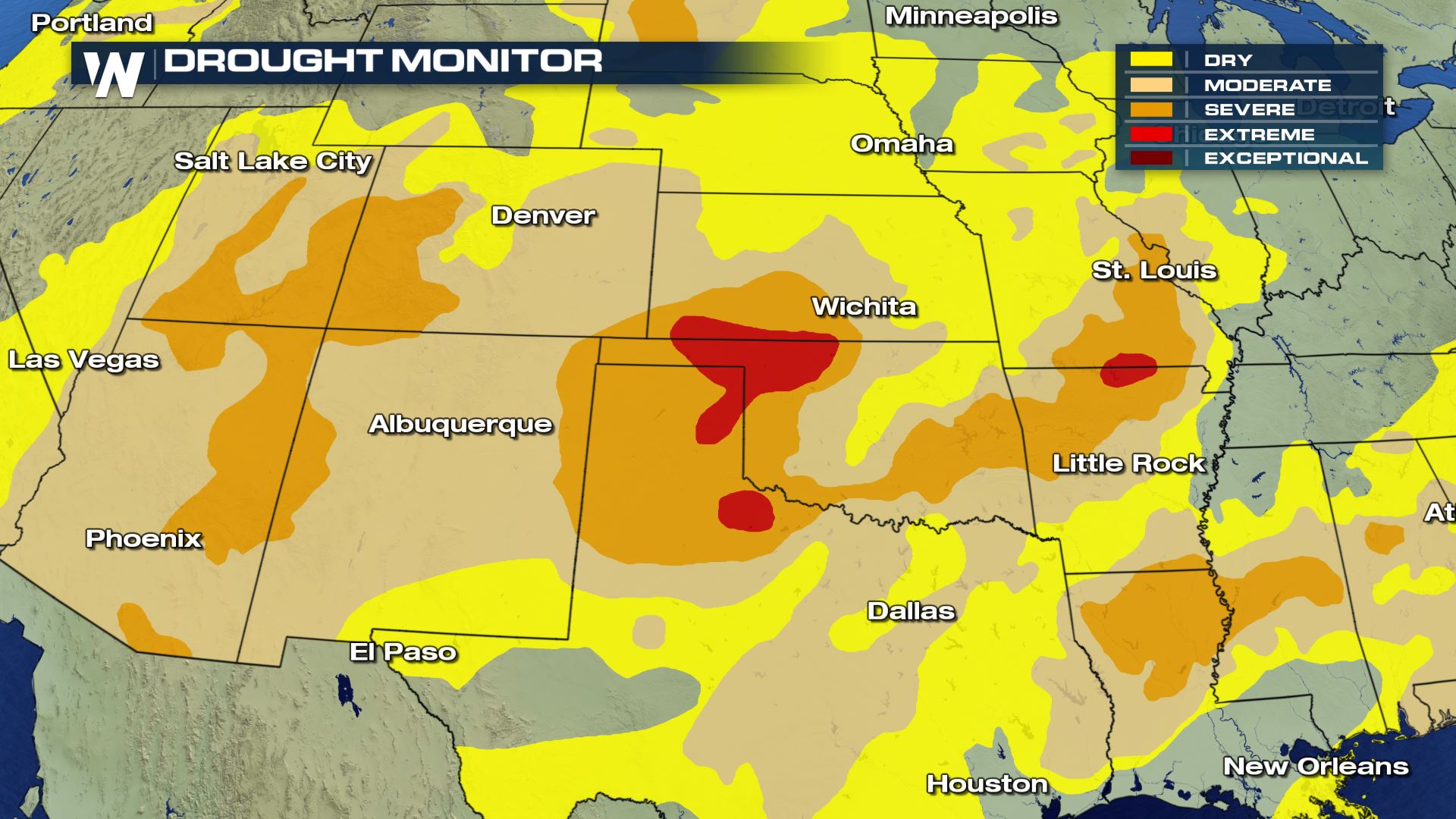 2) Strong Winds
Here is a look at the winds forecast across the Plains through Thursday night.  Strong winds are able to help fuel and spread fires and make containment extremely difficult for firefighters.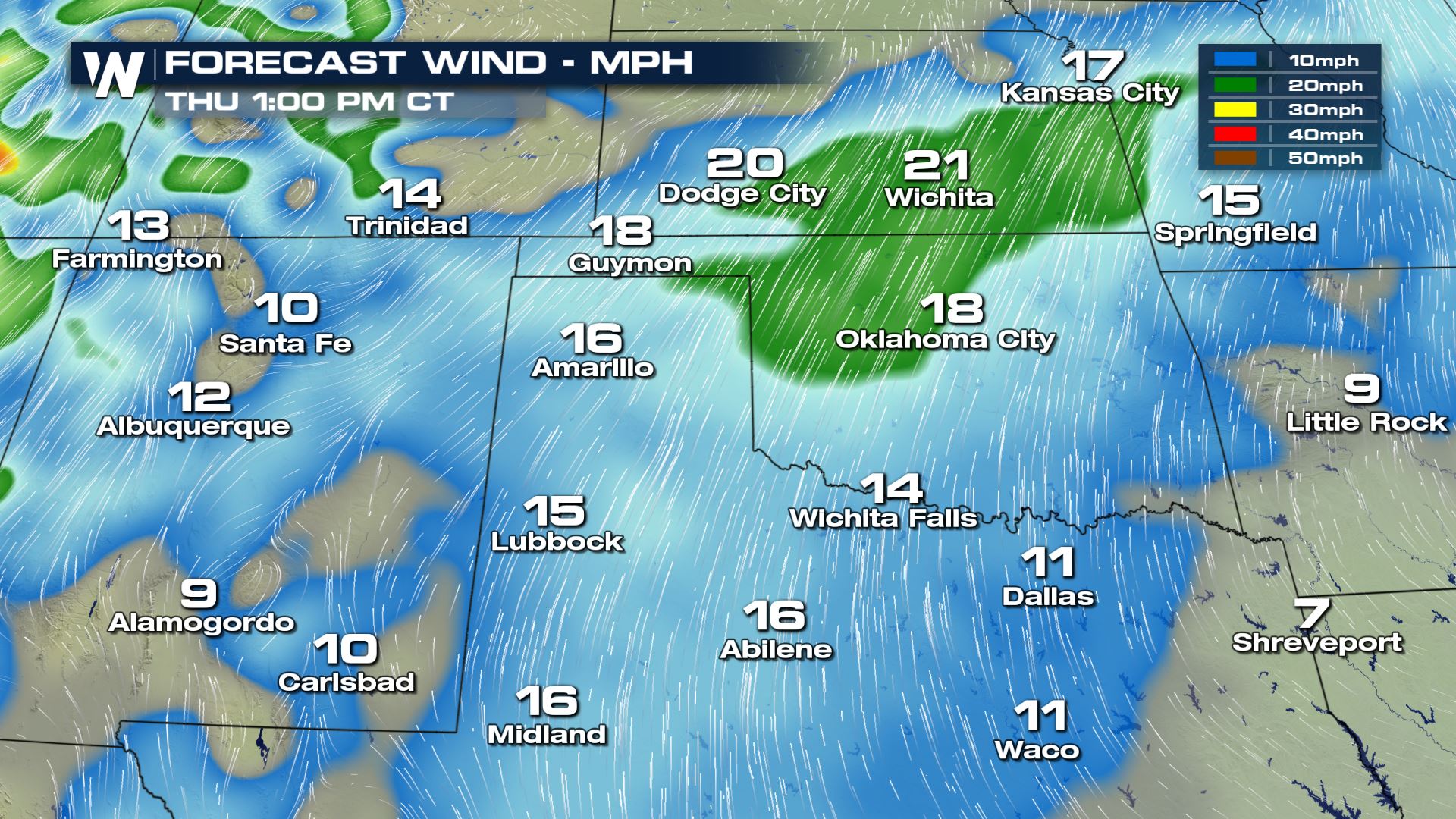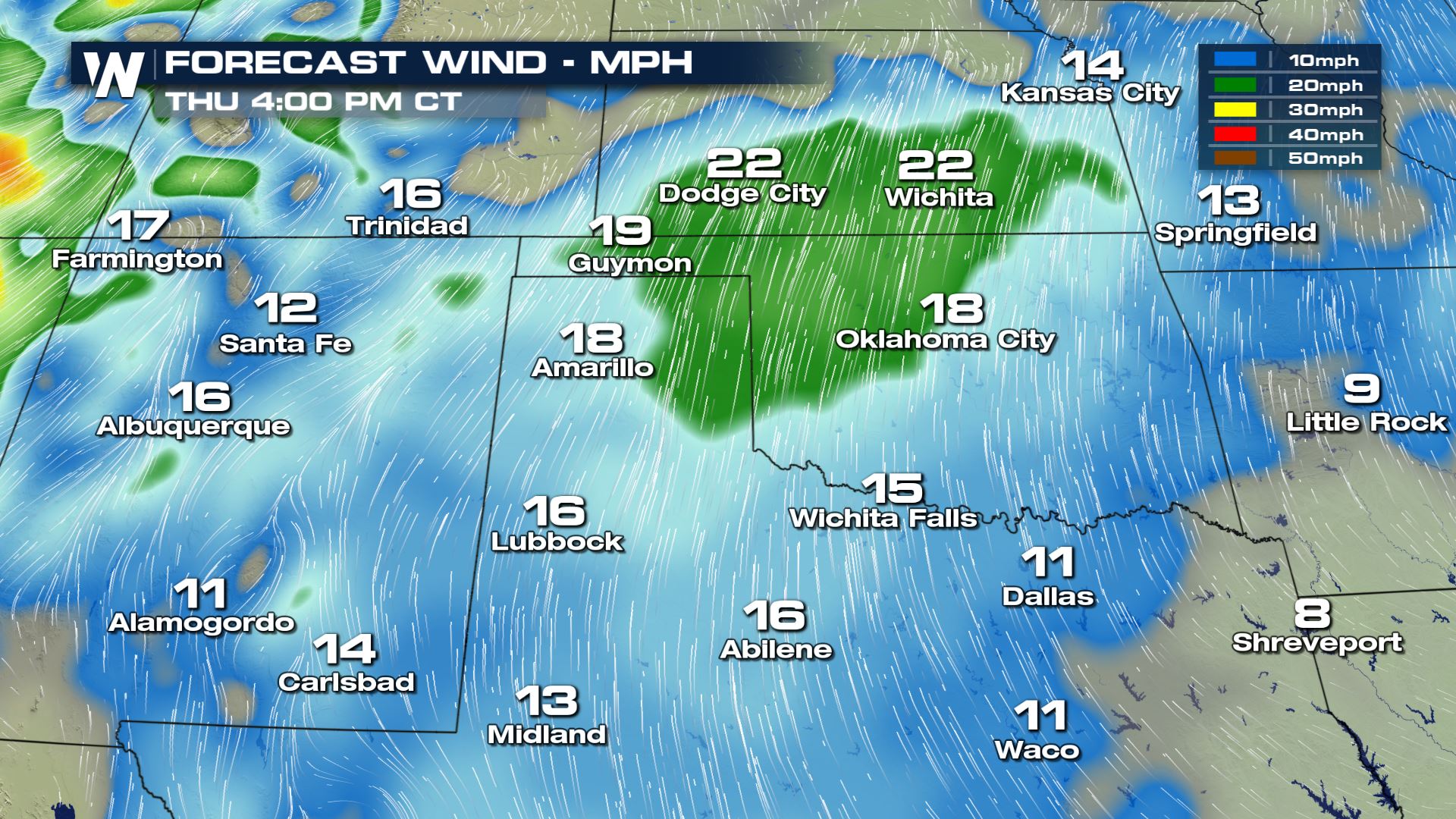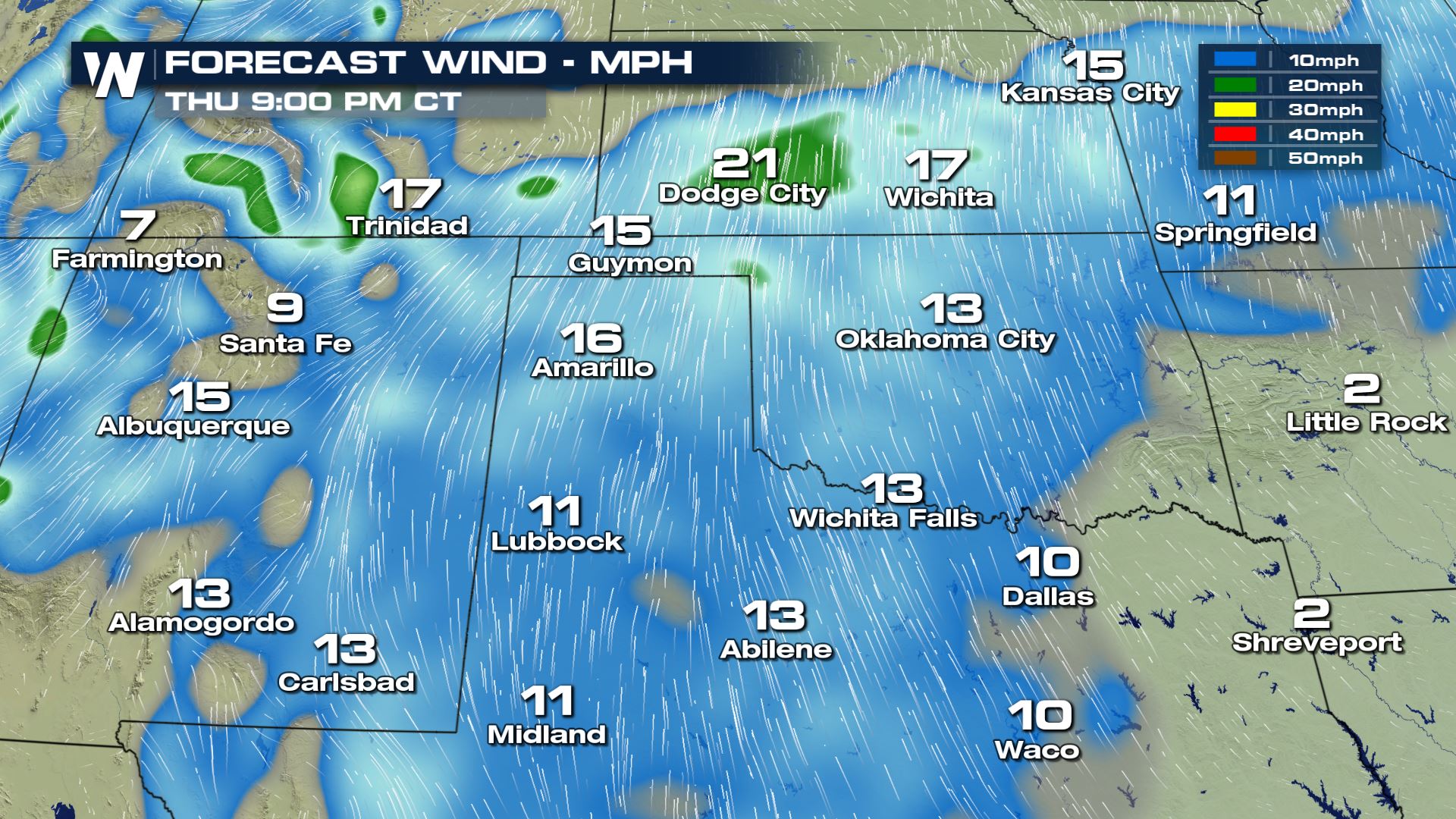 3) Low humidity
Low humidity helps dry out vegetation making it good fuel for fires to develop or spread.  Here is a look at the humidity forecast throughout Thursday.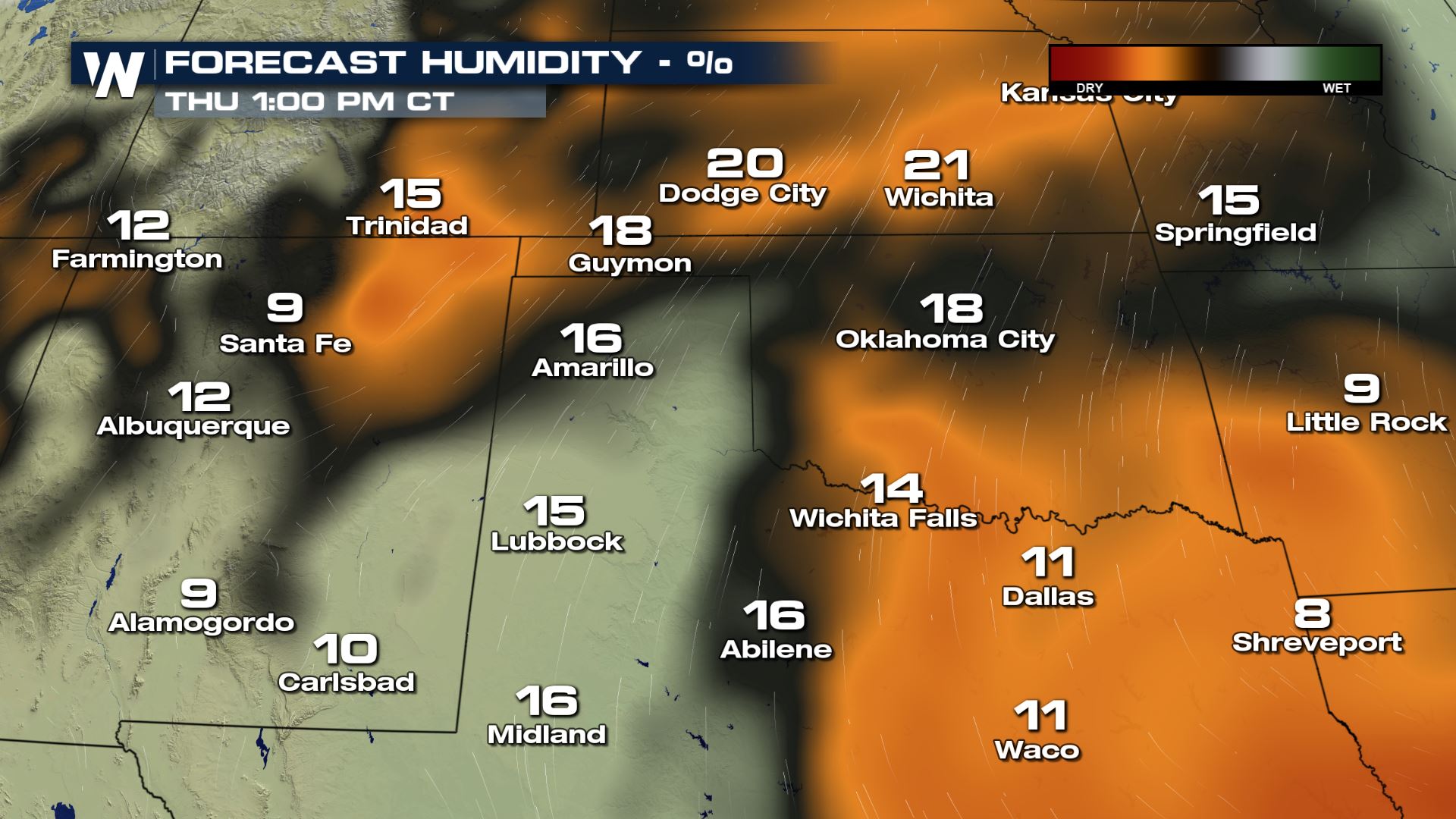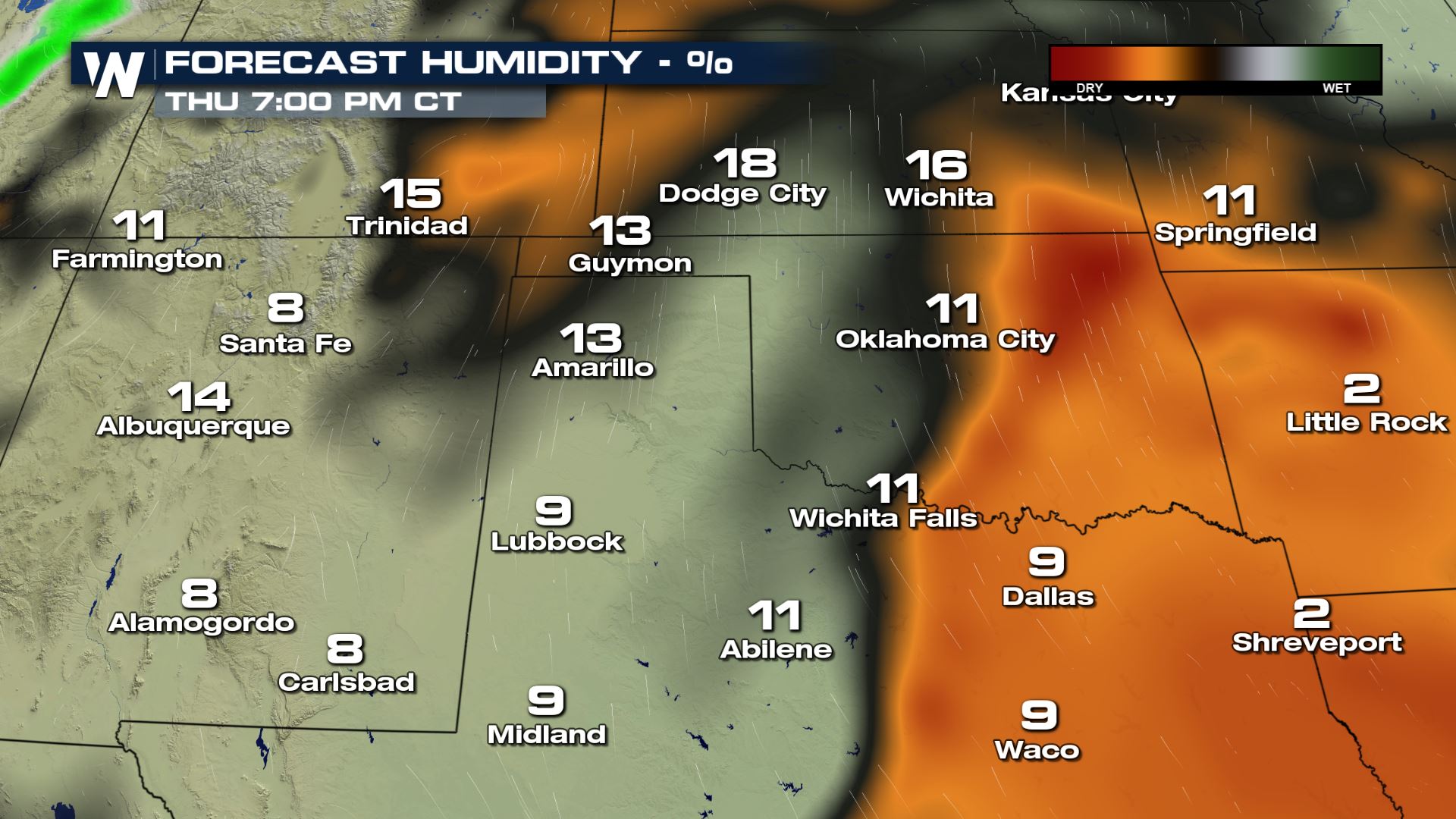 Fire Weather Alerts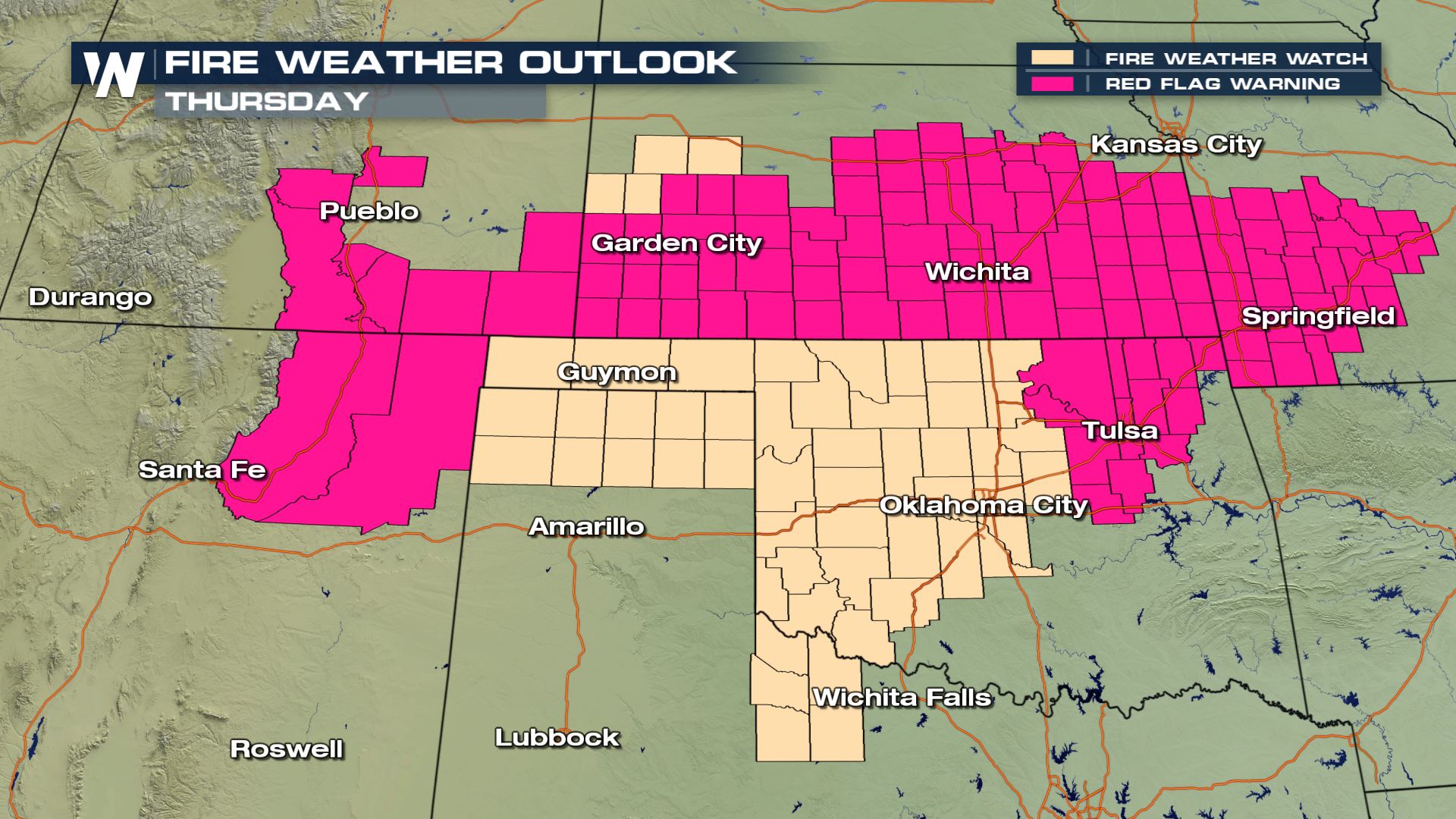 Fire weather watches and red flag warnings have been issued for several states, including Texas, Oklahoma, Kansas and Missouri. A red flag warning means conditions are ideal for fire development, and rapid spreading. These areas are looking very dry for the extended forecast and that means the fire weather risk could continue for several days.
Meteorologist Patrick Crawford