The second fall storm of the season is underway, bringing blizzard conditions and recording-breaking cold to parts of the Northwest and Plains this weekend. Winter weather alerts remain in effect through Saturday for North Dakota, Minnesota, and South Dakota.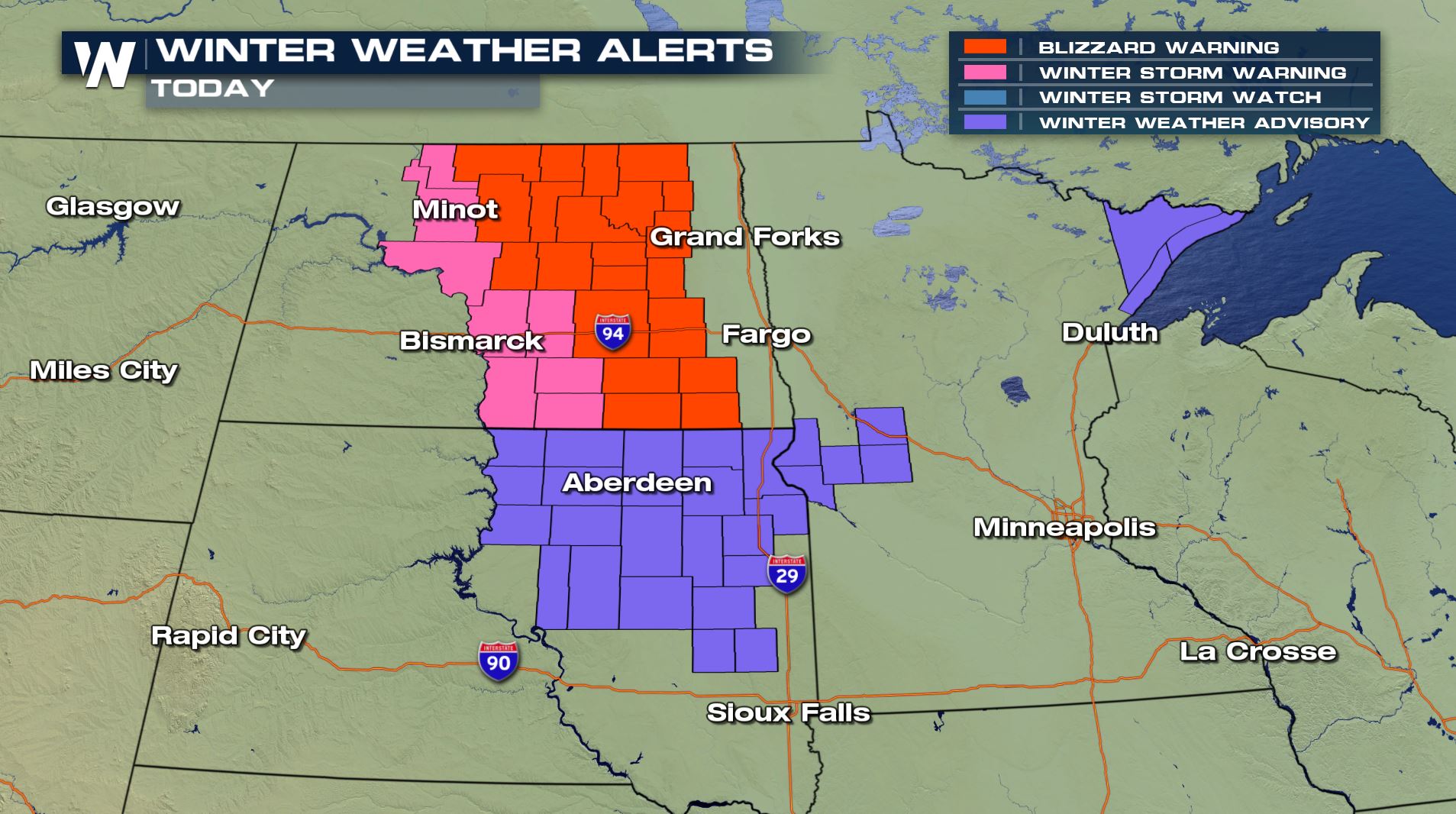 Snow started back on Tuesday in Montana with 1 to 2 feet falling in the mountains. Accumulations have now spread east and south into the Dakotas and Minnesota. Here are some of the lastest snow totals as of early Saturday morning.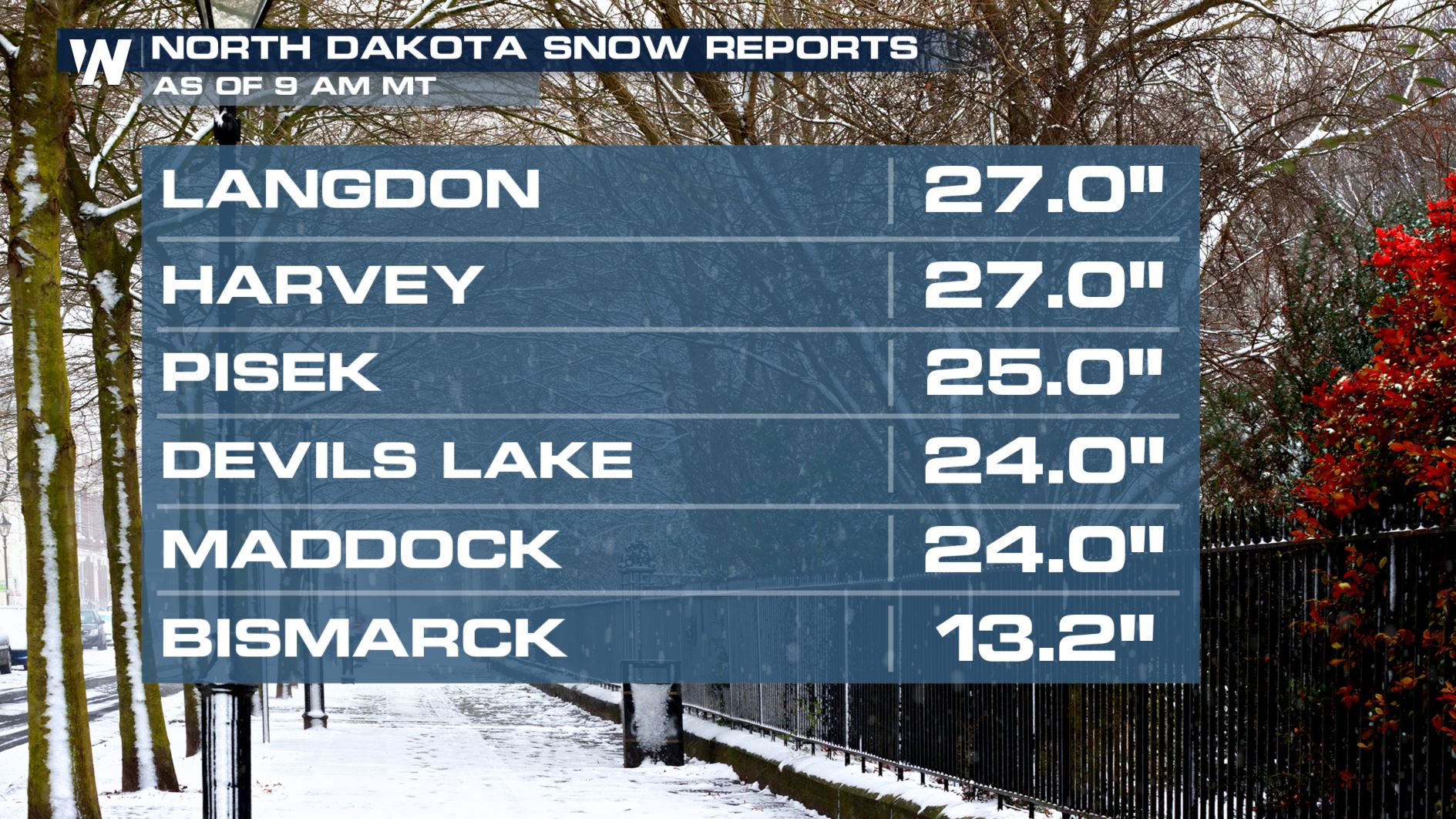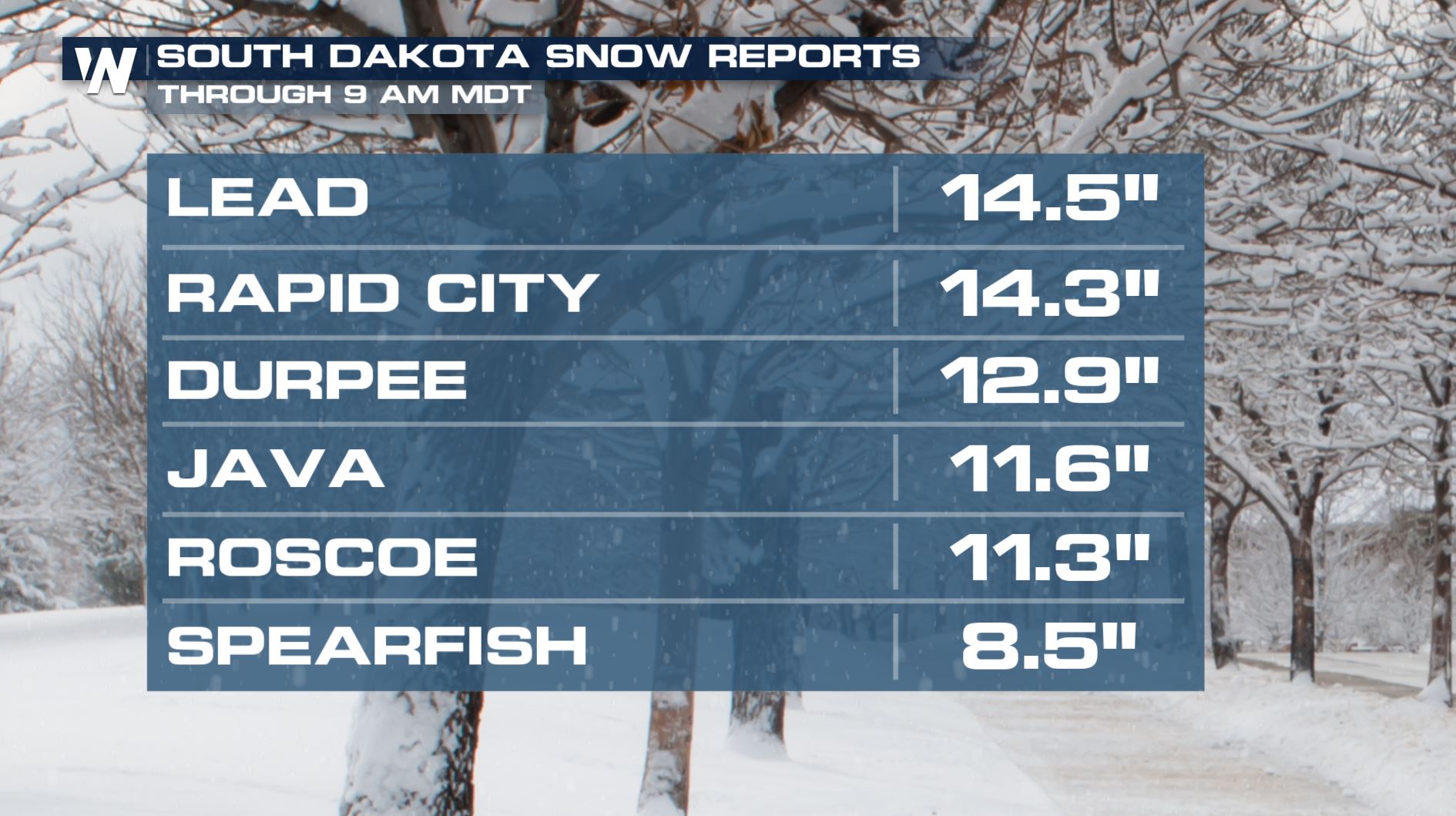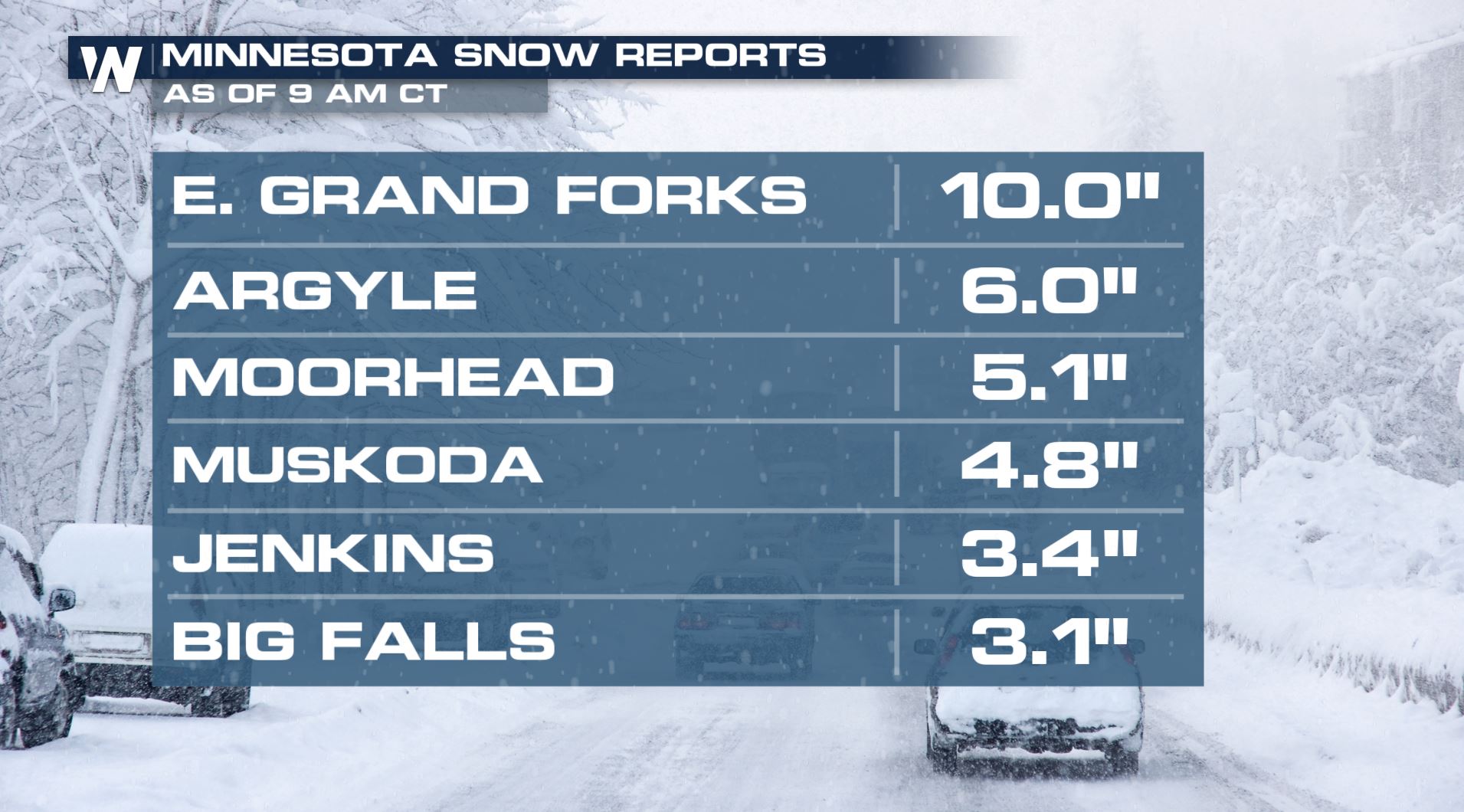 The heaviest snowfall continues in the upper Midwest through Saturday, while slowly tapering through evening. Light additional accumulation is possible as far south as Northern Iowa. Areas of blowing snow and low visibility could lead to hazardous travel conditions for many, especially in Eastern North Dakota. Several roads have already been in North Dakota due to nearly impossible travel conditions.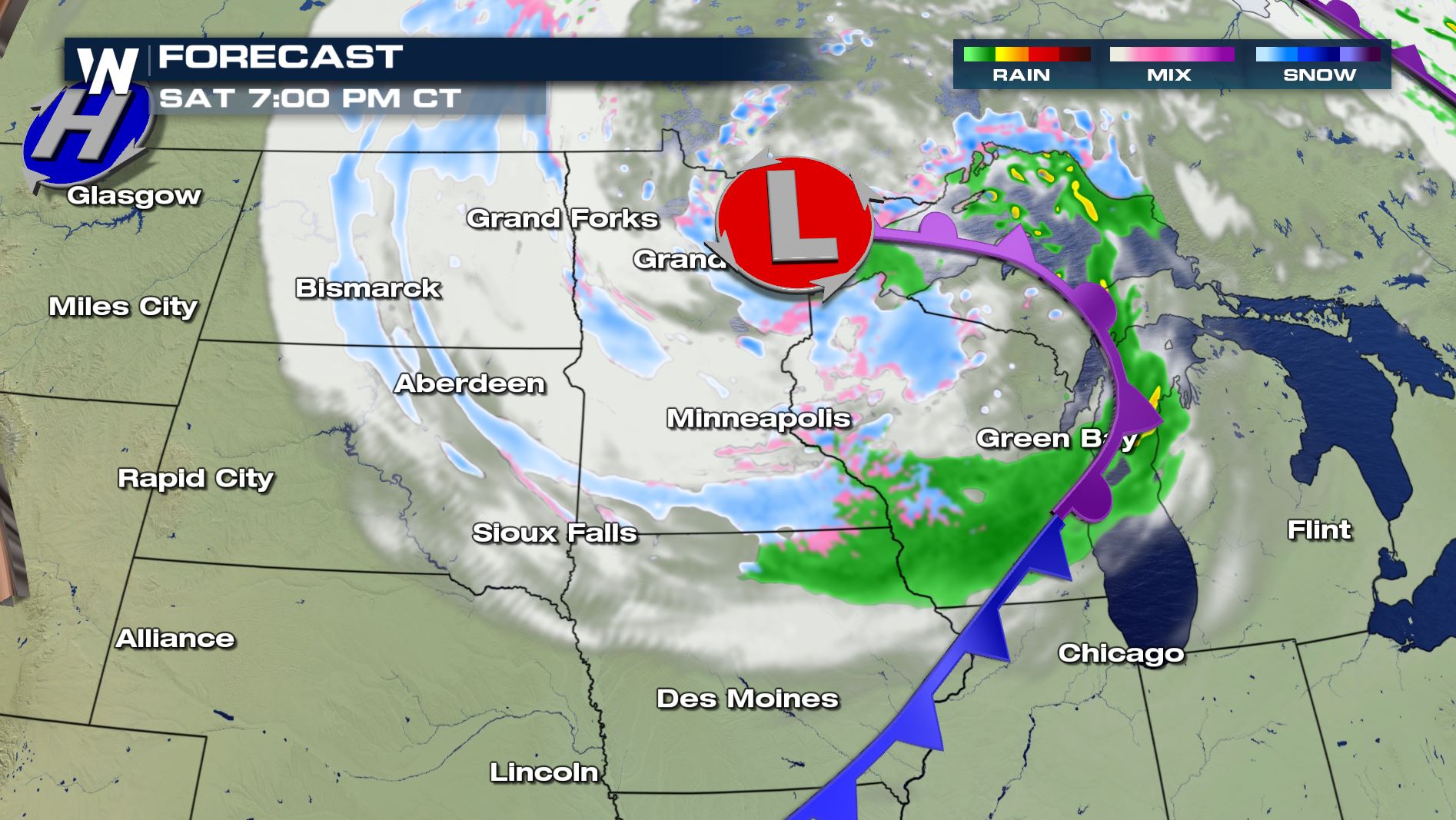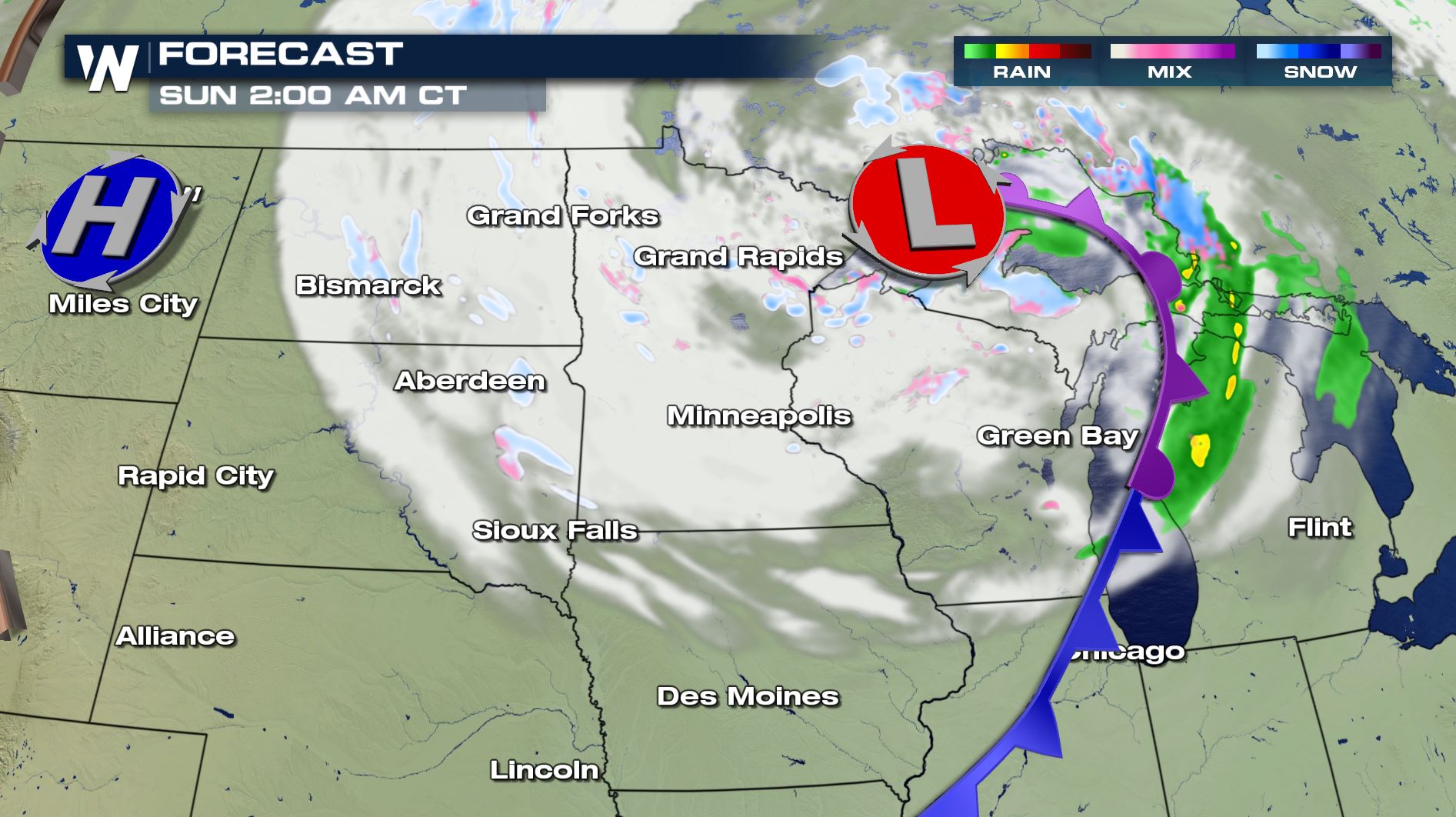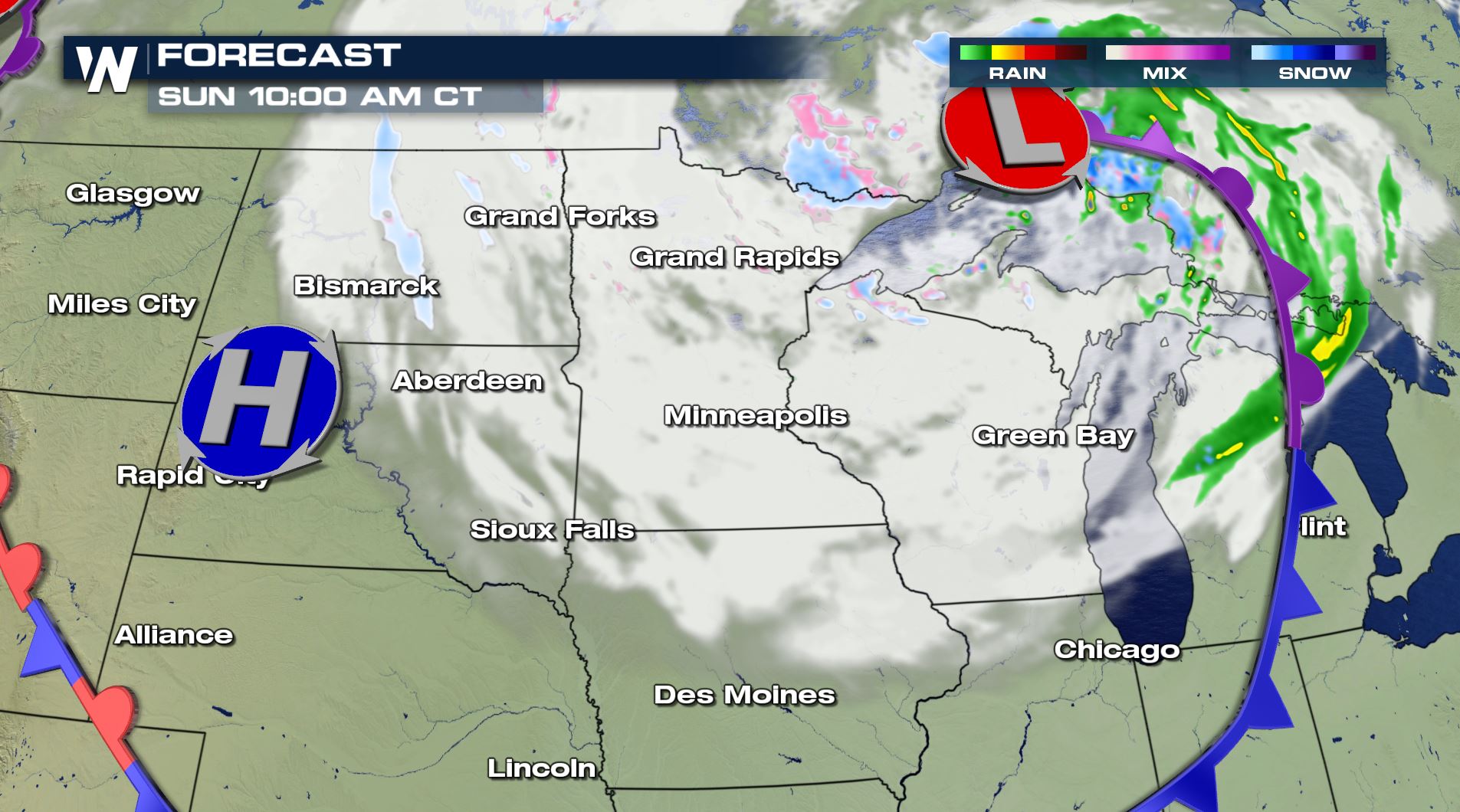 In addition to significant snowfall, the storm opened the door to some frigid air. The cold air that rushed in behind this cold front dropped temperatures 30 to 40 degrees for many central US  cities- even as far south as Texas!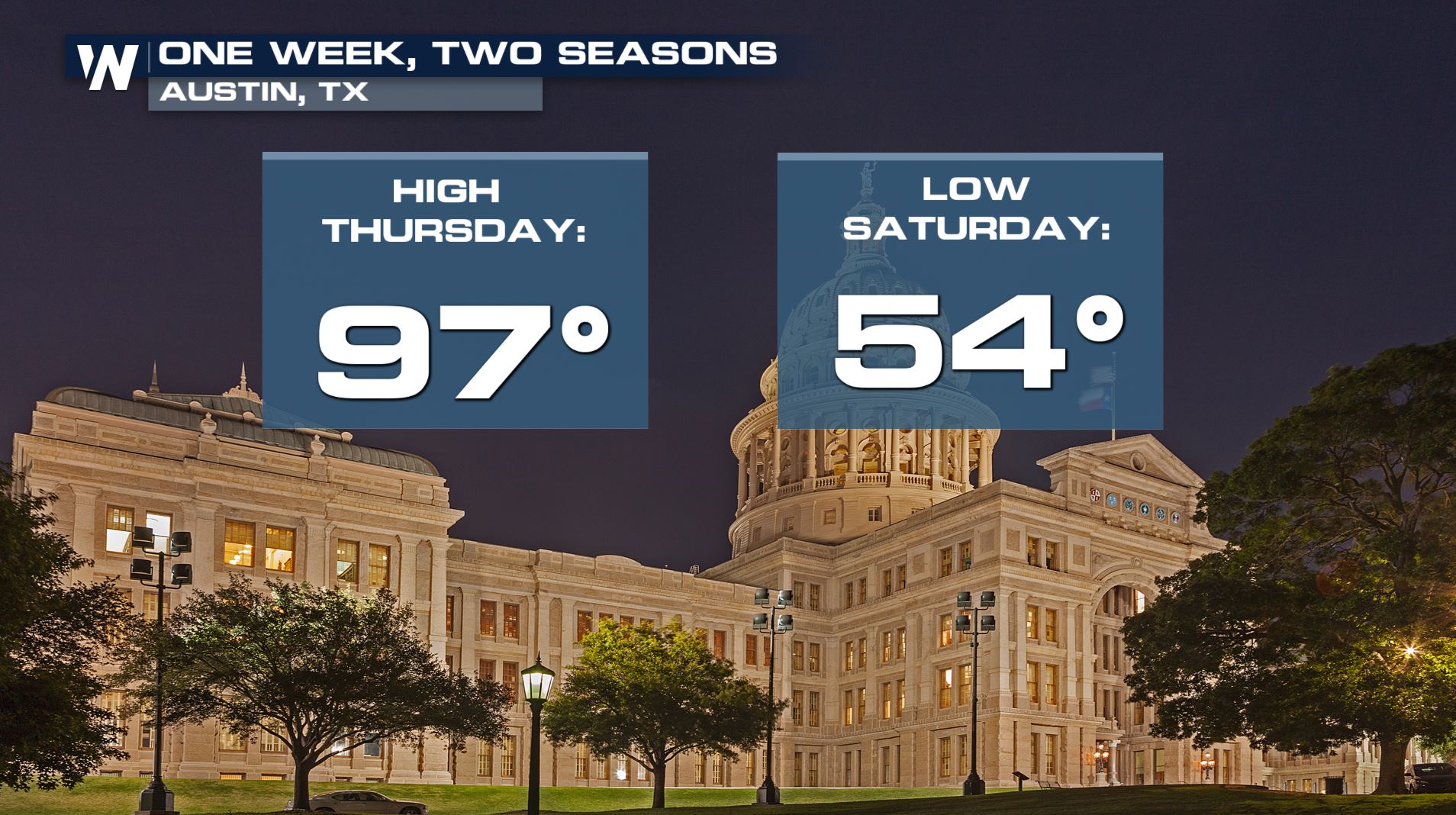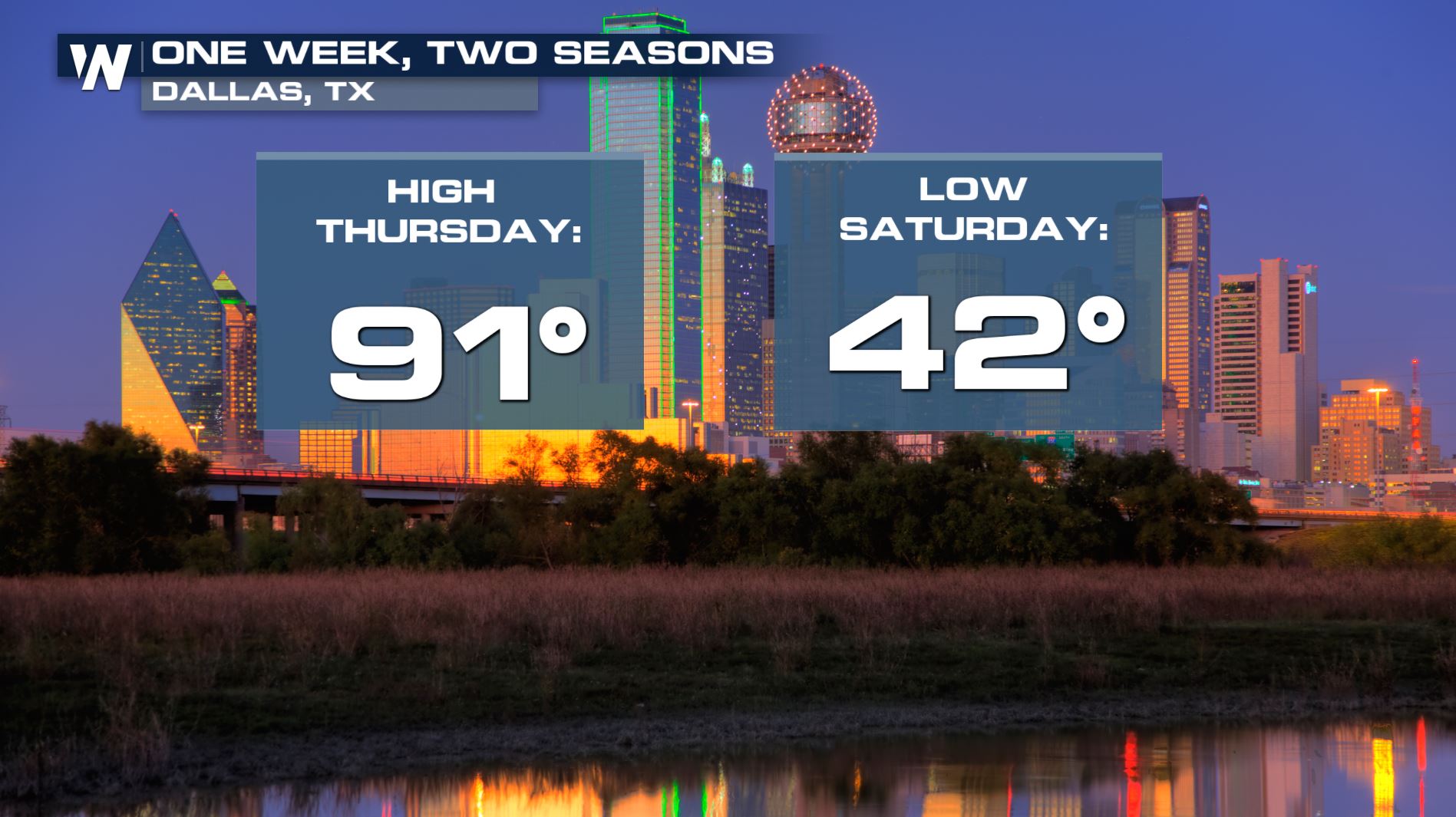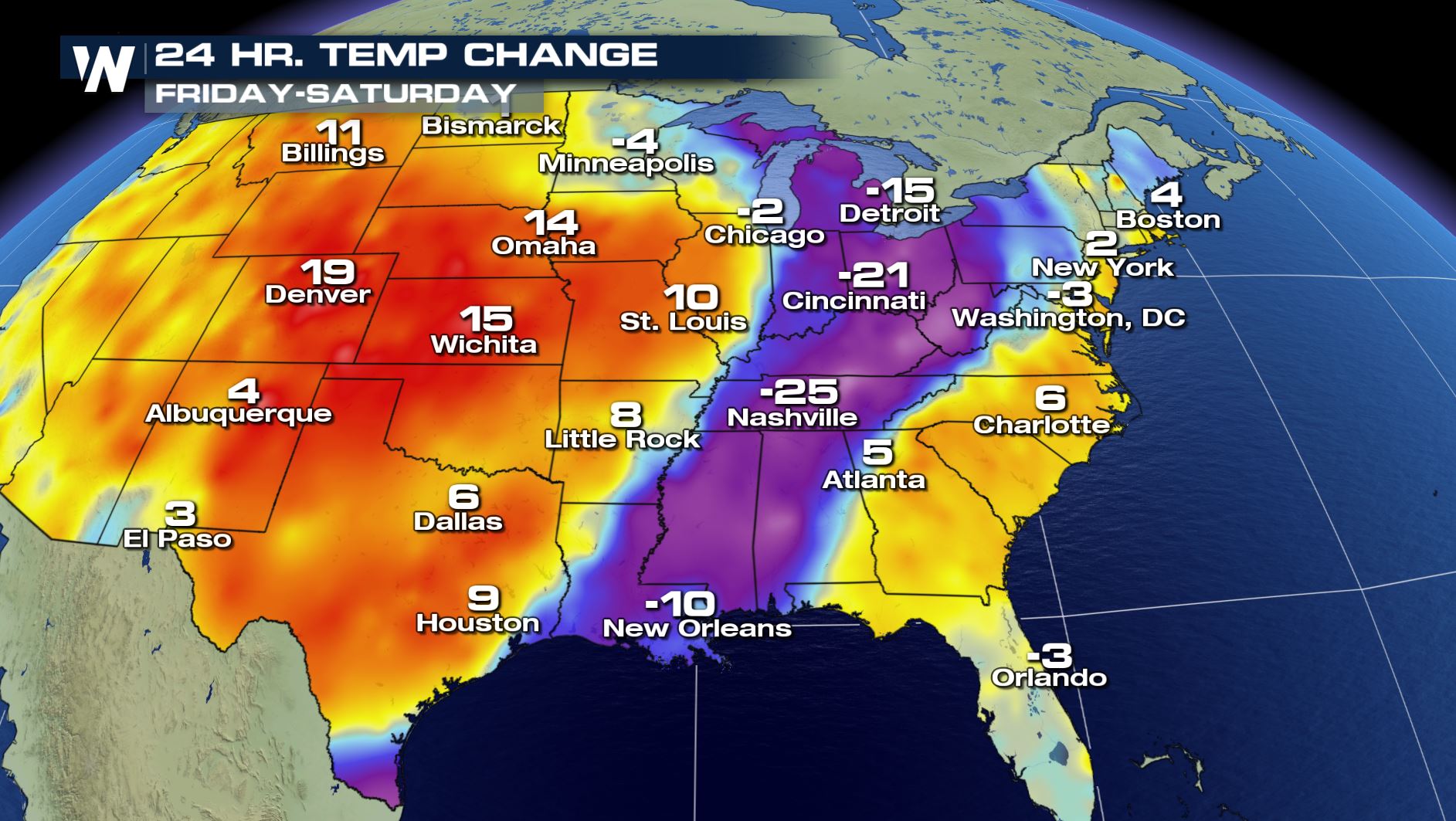 Frost and freeze alerts are in effect across parts of the northeast as chilly temperatures continue to press eastward.