The Climate Prediction Center (CPC), has released its winter outlook for the 2023 – 2024 season. The CPC is the official climate branch of the National Weather Service and National Oceanic and Atmospheric Administration (NOAA). This outlook forecasts the probability of above/below average temperatures and precipitation. The darker colors indicate the level of confidence in the forecast, not the amount wetter/drier/hotter/colder a region will be. For the temperature outlook (below) there is moderate confidence in a warmer than average winter season in the Northwest and Northeast.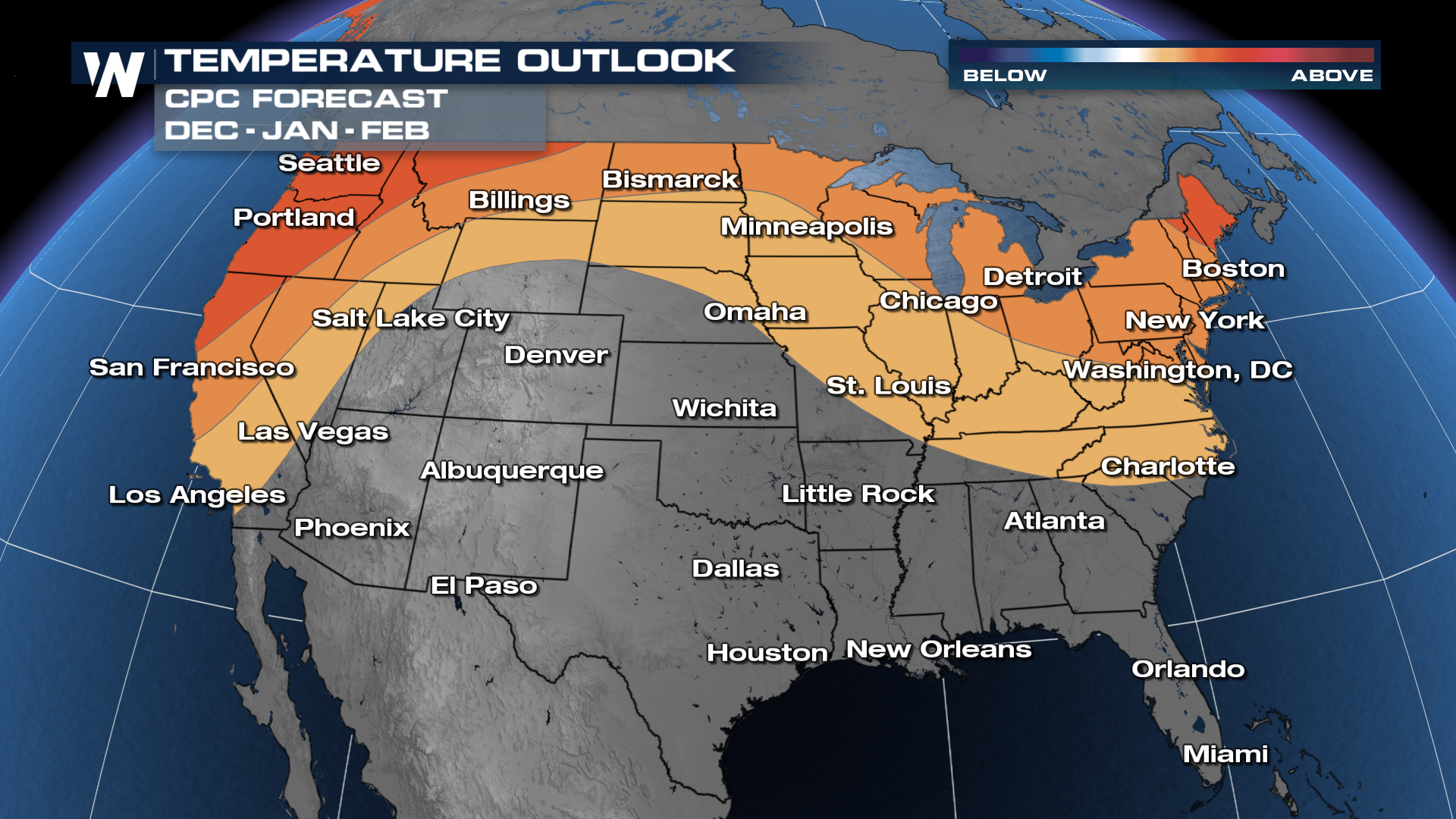 In the precipitation outlook there is high confidence in a wetter than average season for the Southeast U.S. some confidence in another wet winter for the Southwest.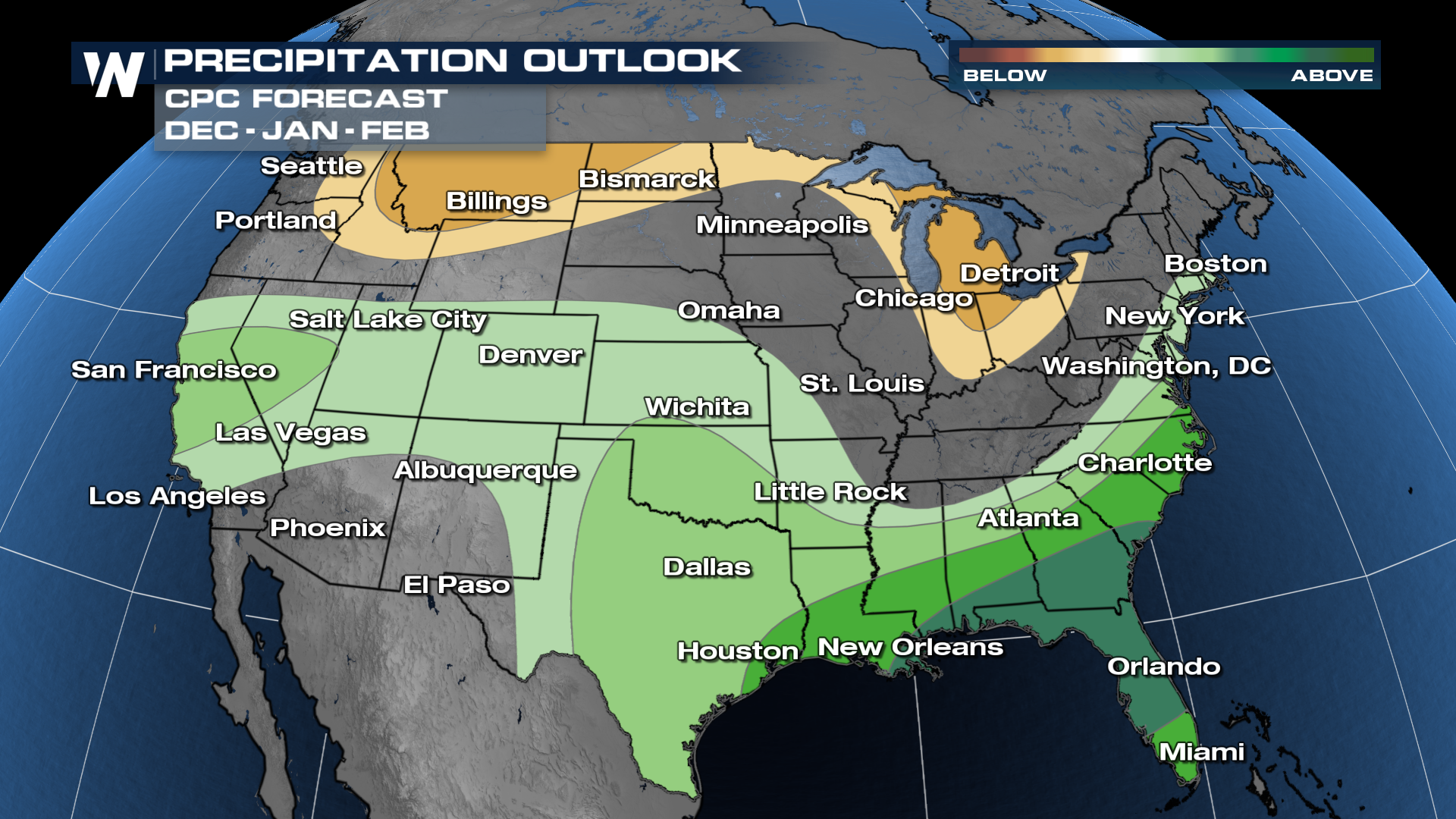 In early October the CPC announced that El Niño conditions were expected to continue through the winter months with an 80% chance they continue through March - May 2024. El Niño is characterized by warmer than average sea surface temperatures in the equatorial Pacific Ocean and plays a role in the global weather patterns. The impacts are typically most pronounced during the winter months in the U.S.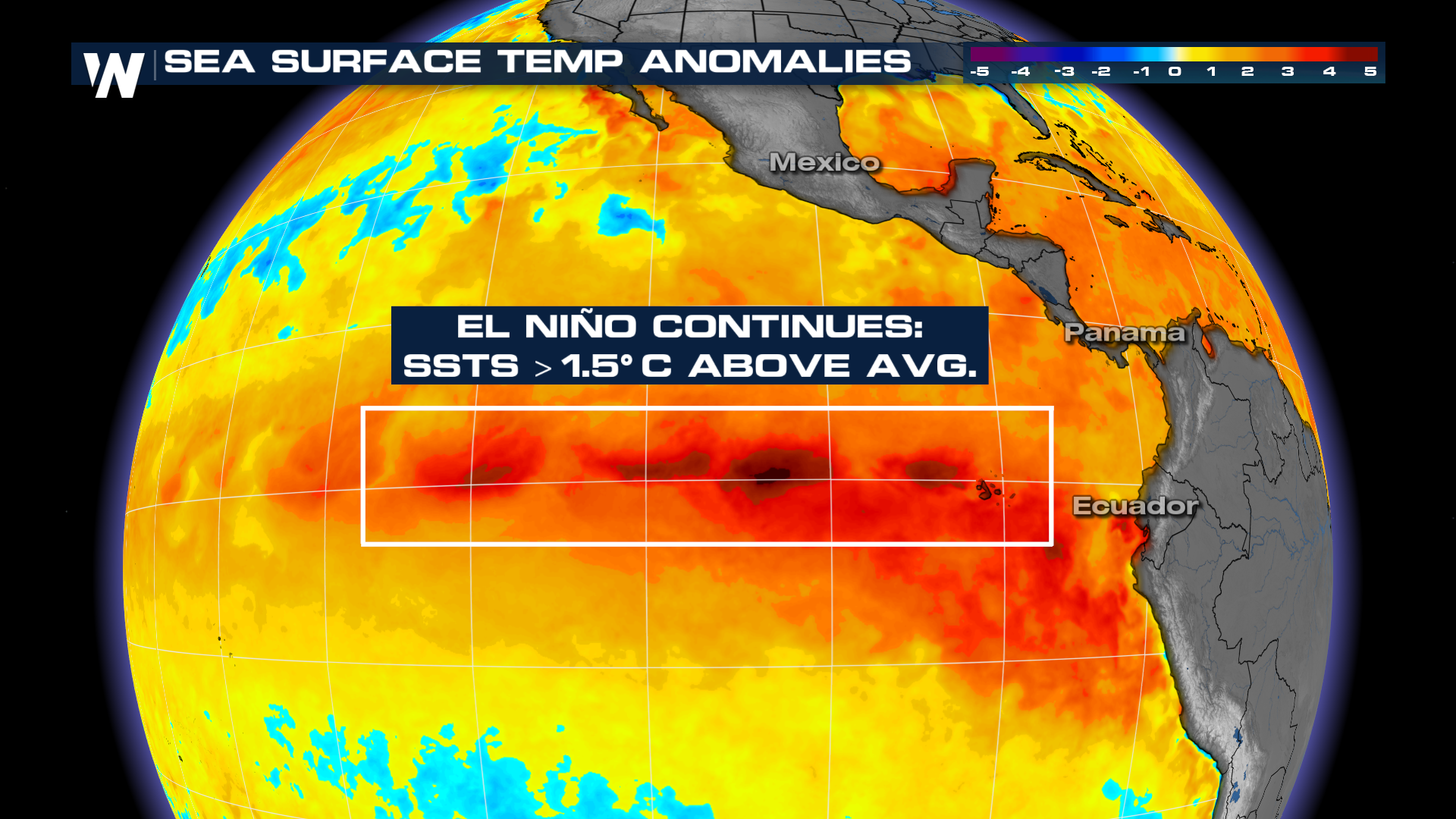 We see a lot of parallels between the typical conditions of an El Niño pattern and this winter's official outlook from the CPC. El Niño winters are characterized by a southern jet streak, leading to wetter conditions in the southwest U.S. and Gulf Coast. Meanwhile the Northwest and North-Central U.S. tend to be warmer than average under El Niño influence with drier conditions in the Midwest.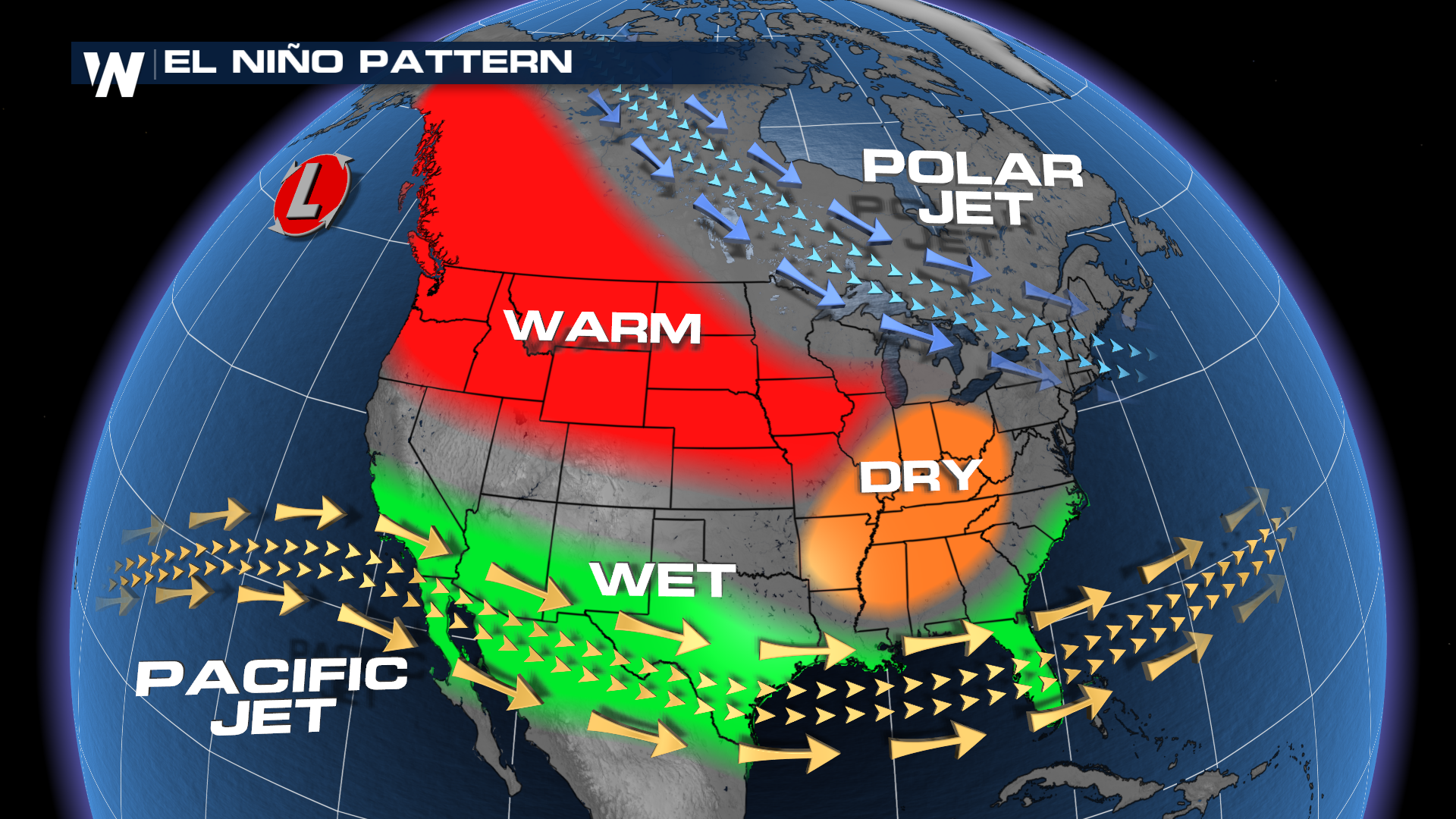 Outlooks are just that, outlooks, and day to day weather conditions will vary leading to short term hazards. Use these outlooks to help you plan ahead. For the most up to date weather information, stay with WeatherNation.