Residents across the southern United States woke up to a snowy scene on Saturday morning. A winter storm warning was even issued for parts of Georgia! To dive into the forecast for these areas, scroll down just a bit. For now, we'll recap what has happened so far. https://www.facebook.com/WeatherNation/videos/220569668958260/ Chattanooga, Tennessee was *just* cold enough to support snow Saturday morning. The airport location dropped to 30 degrees, however some hillier spots got even cooler! This made for a pristine wake-up scene Saturday morning. However, the snow wasn't welcomed with open arms for those who had to travel. https://twitter.com/WeatherNation/status/1226151194541772800 Meanwhile in Georgia, winter storm warnings were issued for the far northern part of the state. Here's what it looked like Saturday morning. https://twitter.com/WeatherNation/status/1226141745471049731 This weather is part of a very small, (geographically-speaking) yet robust area of low pressure that is scooting across the Southeast Saturday.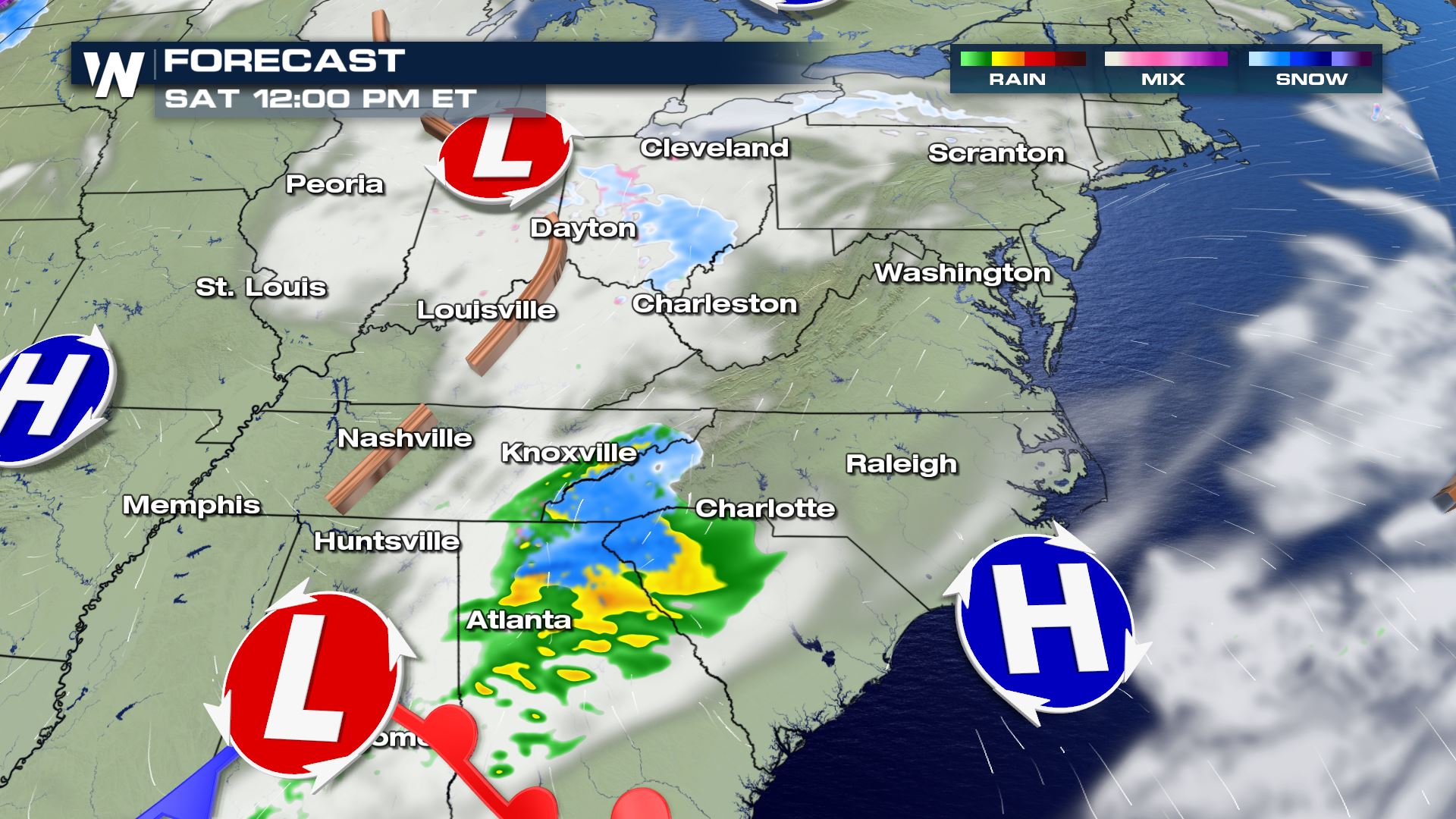 In addition, there's another area of low pressure pressing east toward the Delmarva from the Ohio Valley.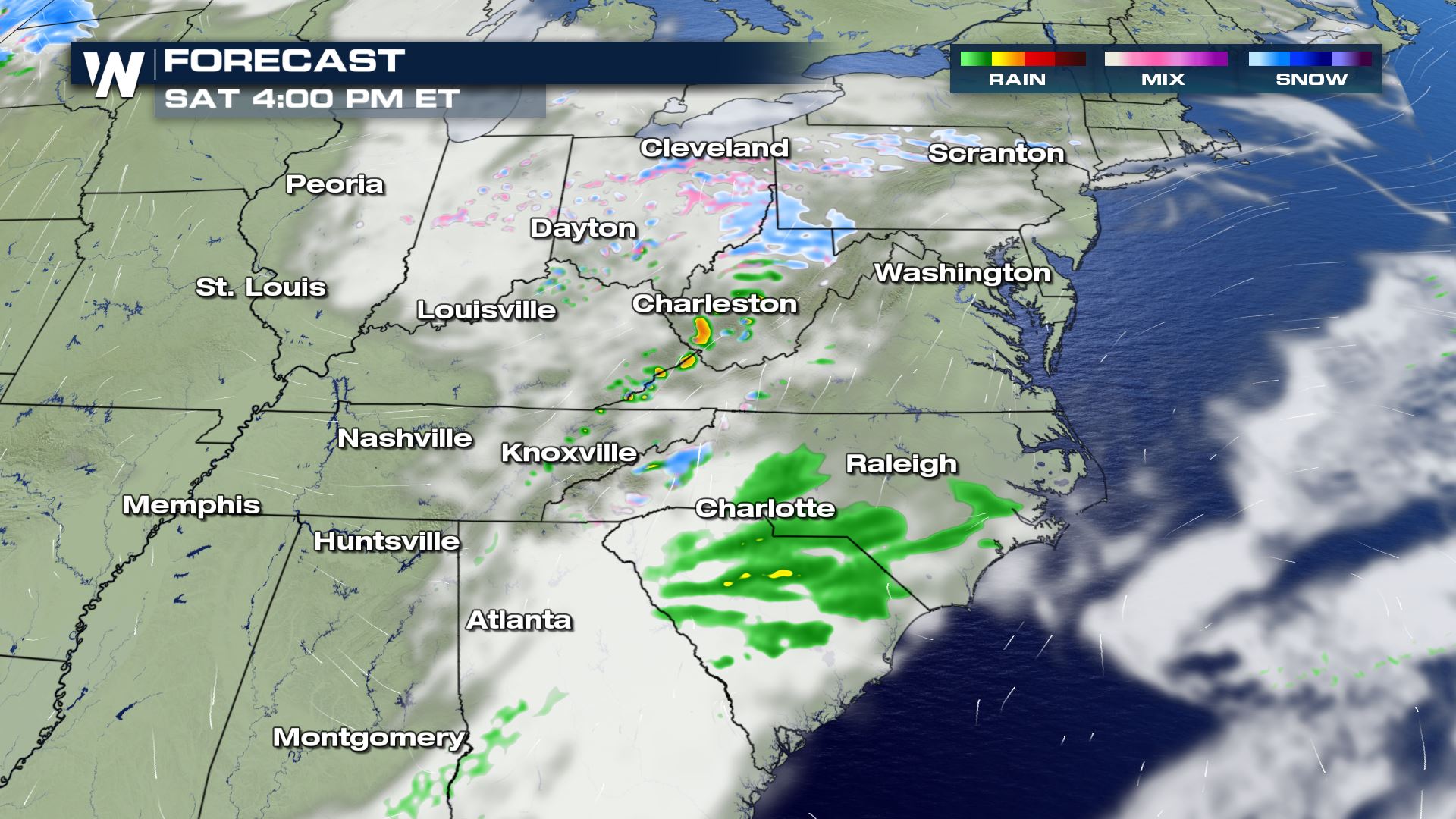 Both areas of low pressure are expected to bring up to 1-4" of snowfall.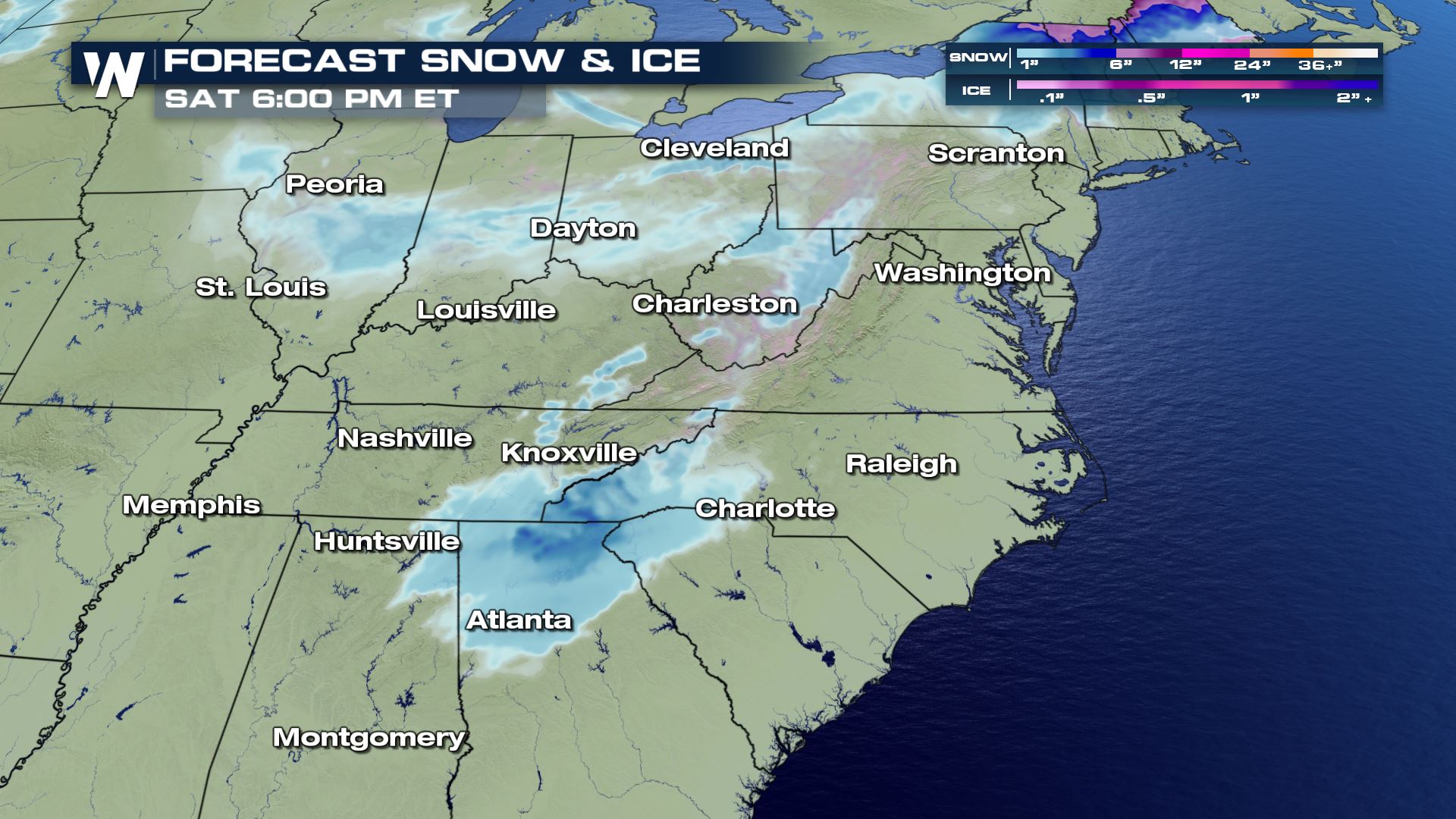 SOUTH SNOW
A less-common winter storm warning has been issued for parts of the Southeast, including the state of Georgia! Within the city limits of Atlanta, we can expect an inch or less of snow to fall Saturday. However just north of I-20 and in the hillier terrain, as much as 4" of snow will be possible! The wintry weather is expected to last until early Saturday afternoon.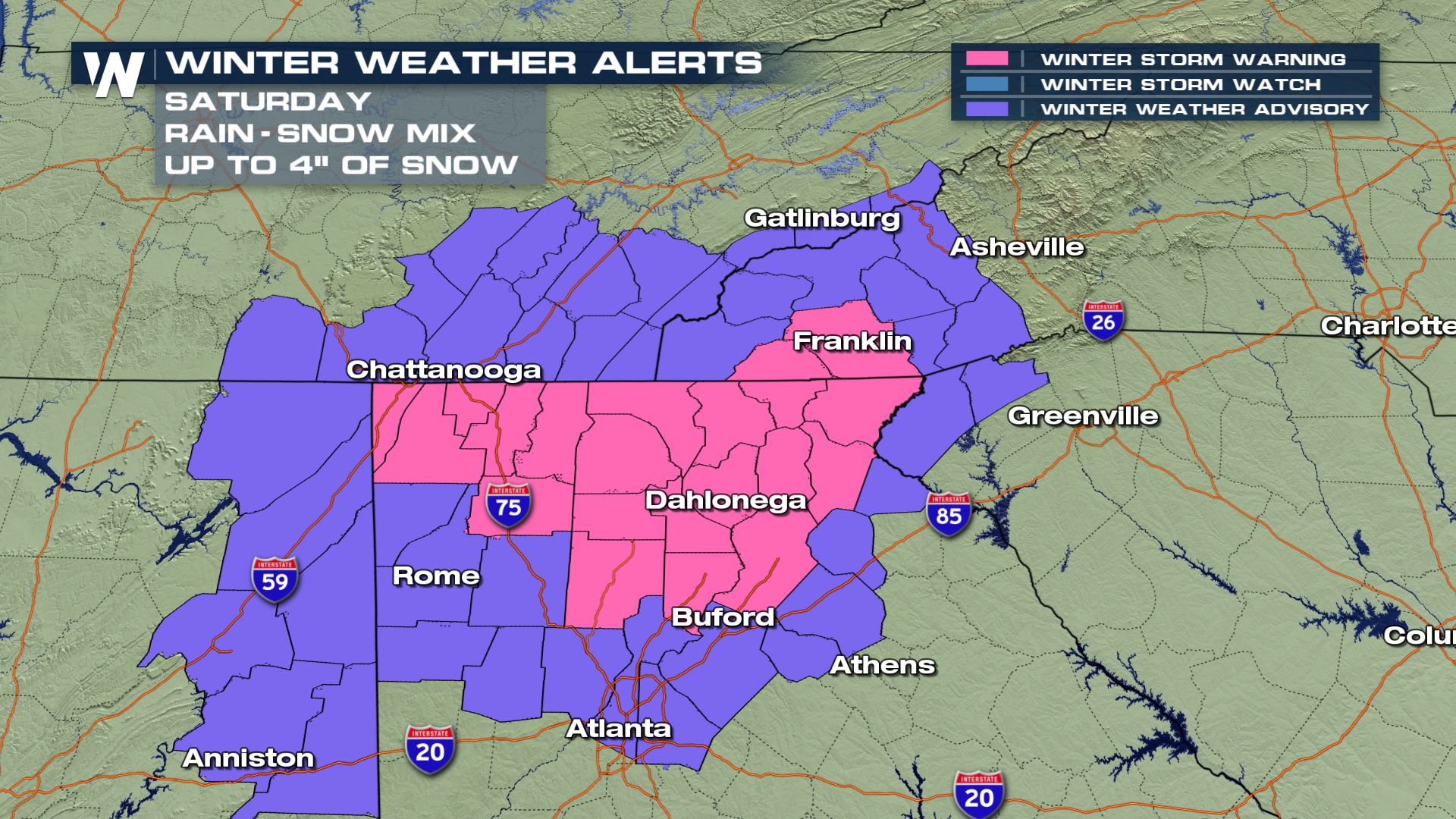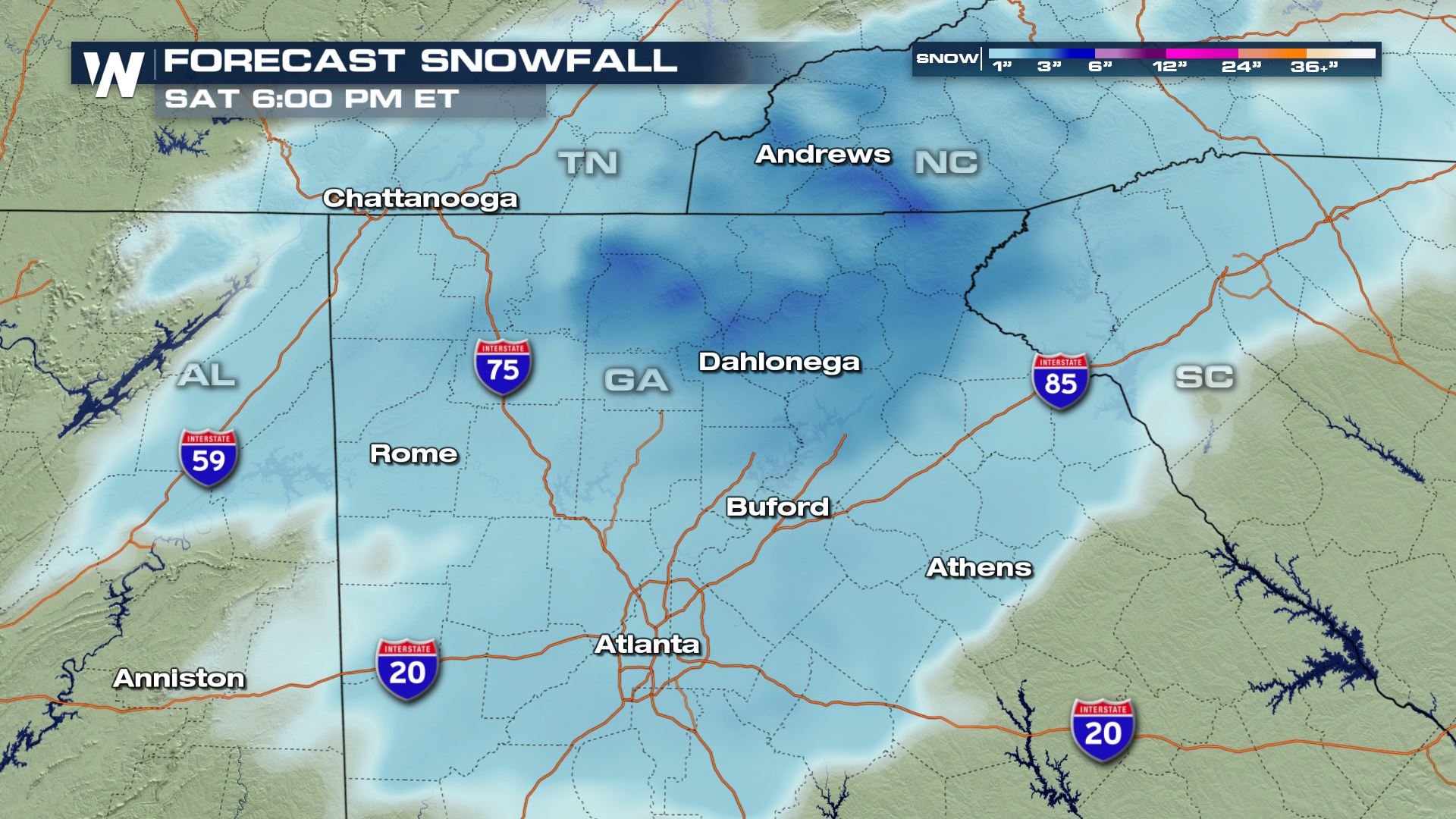 All in all, our weather pattern is turning a bit more wintry as we begin the second week of February. Take note of your local conditions and forecast. Plan ahead for winter travel by allowing extra time and having a winter kit in your vehicle.