A trough coming out of southwest Canada will bring an increasing risk of heavy snow to Montana on Friday and Saturday. This potential winter storm could create some major travel impacts for these areas. Here is the latest forecast.
Winter Weather Alerts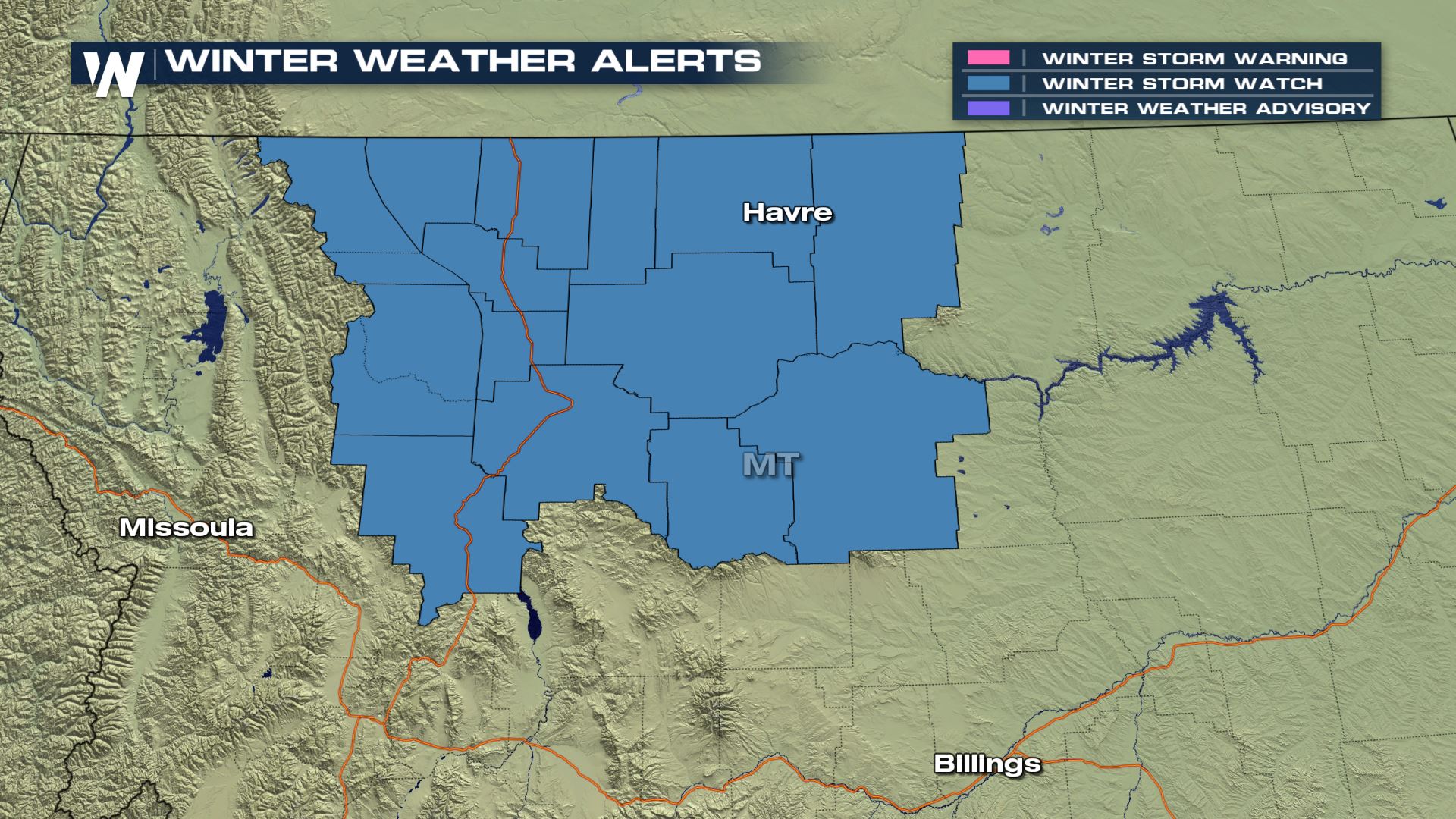 Winter storm watches are in place for numerous counties in Montana for Friday and Saturday. These areas will see a significant amount of snow leading to very hazardous and dangerous driving conditions. 6-12" will be likely in lower elevations, but higher elevations could see over 18" through Saturday afternoon.
Forecast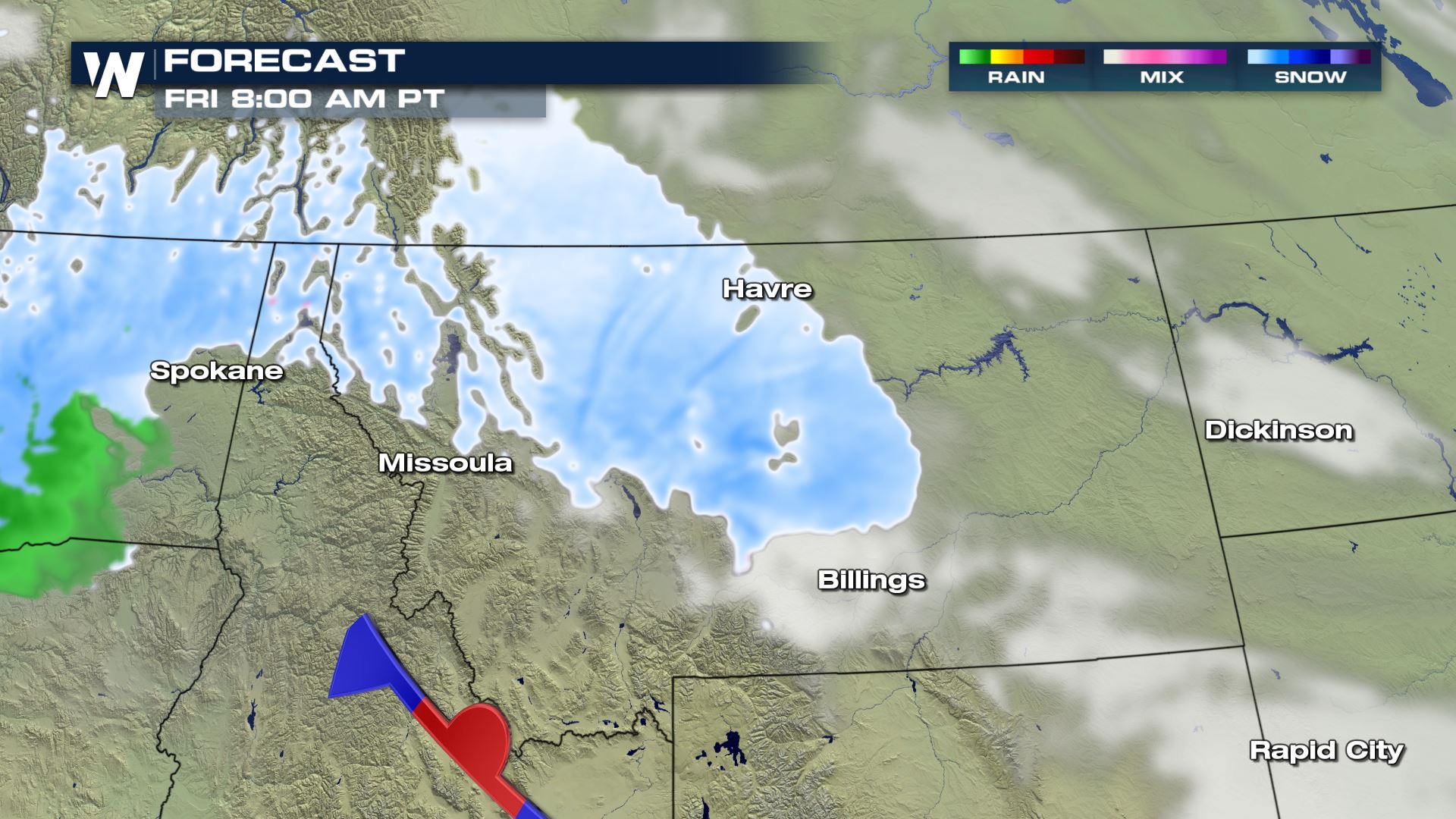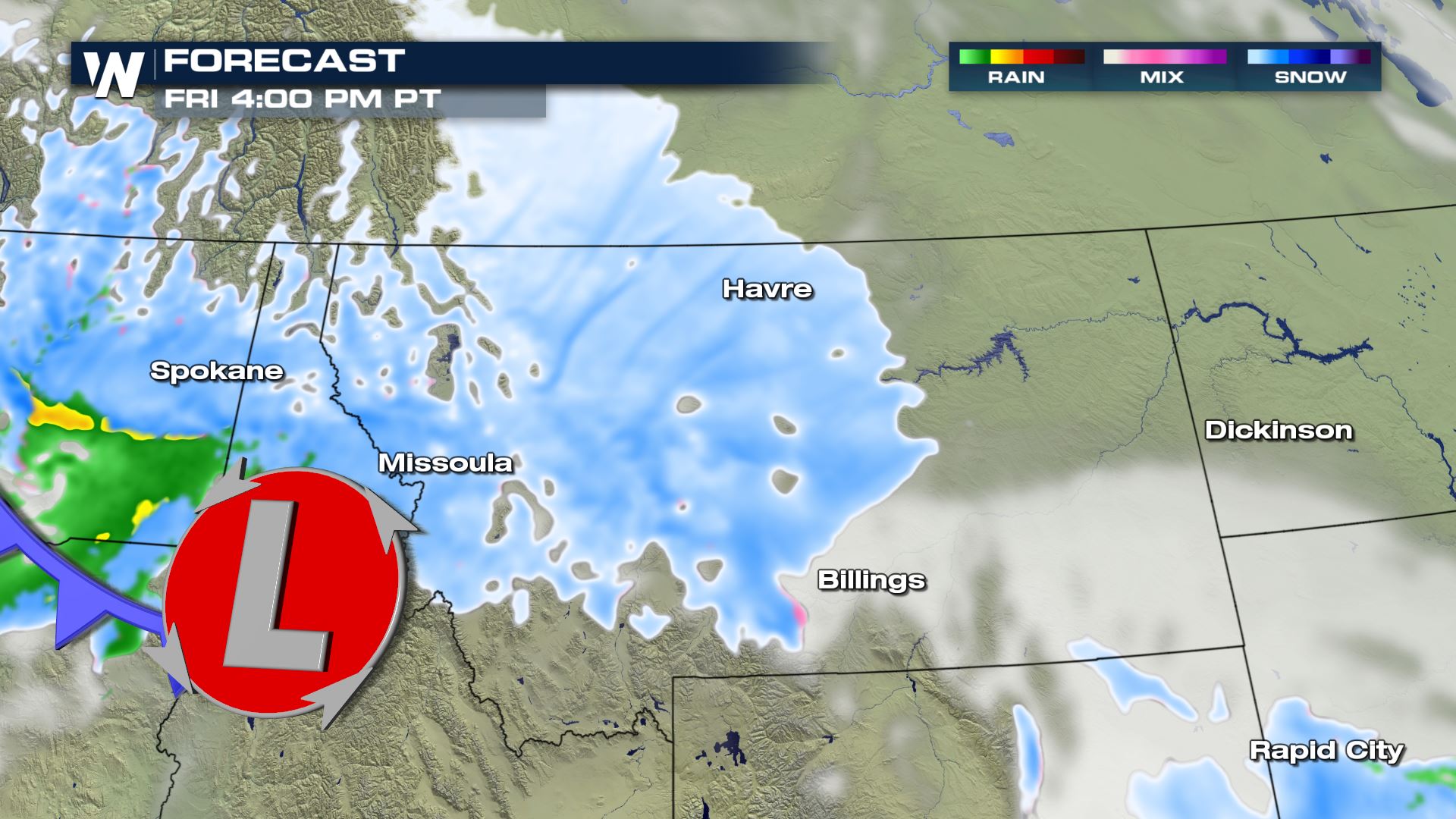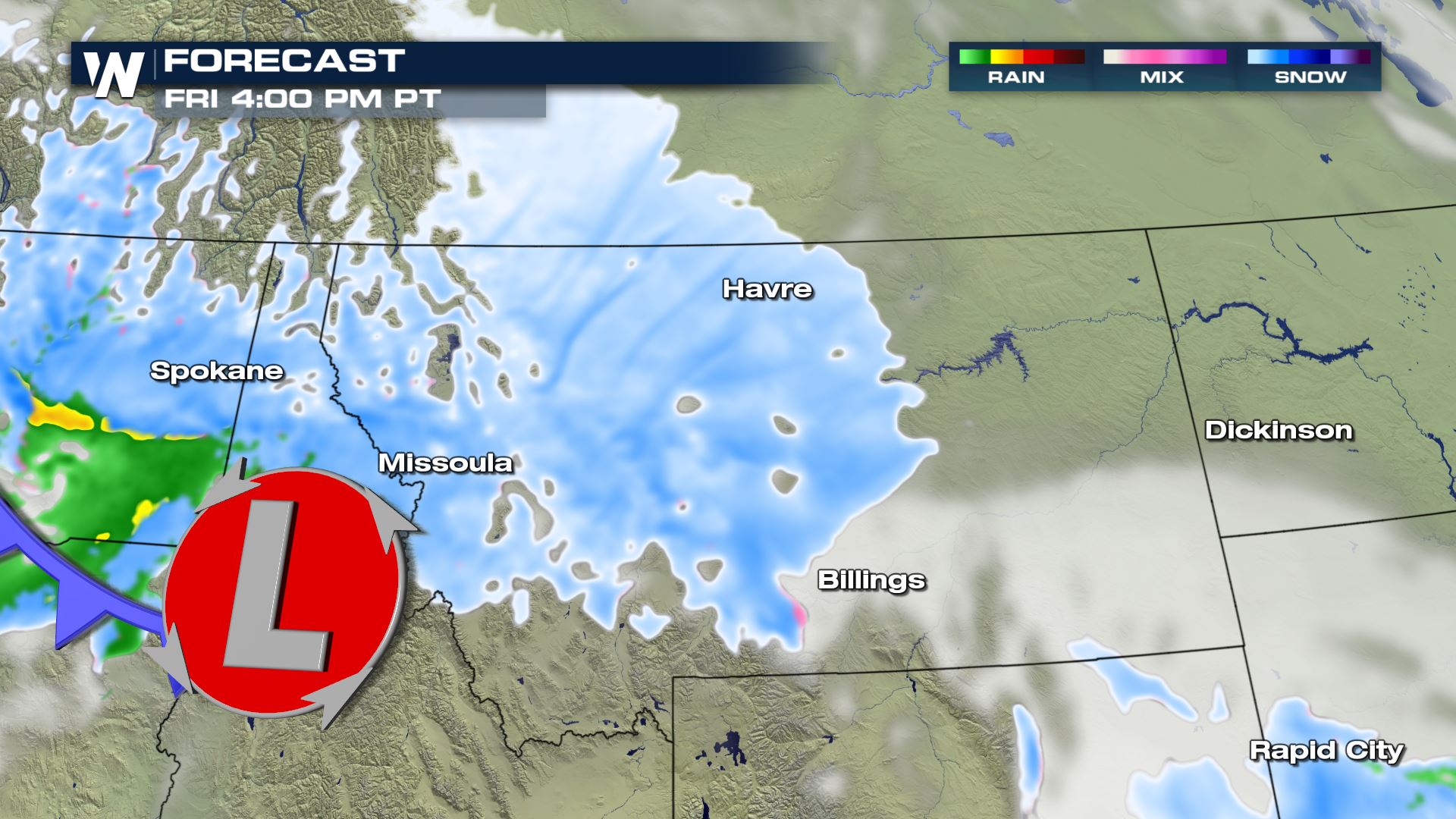 Snow showers will begin early Friday morning and could last through Saturday afternoon.  This consistent snow could lead to some very high snow totals for the State.  The snow will be heavy at times leading to a big reduction in visibility.
Snowfall Potential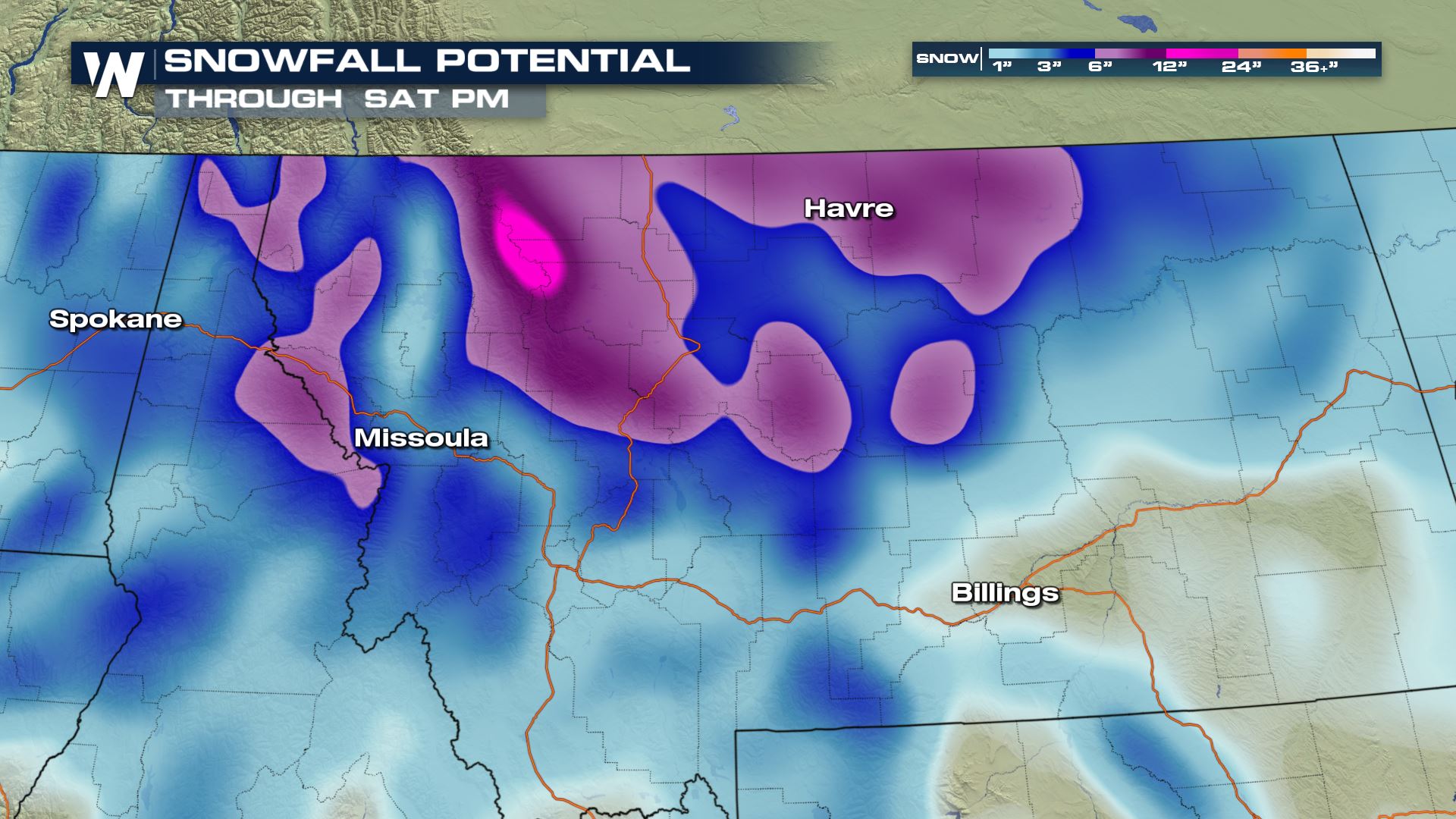 The latest snowfall forecast is showing a solid 6-12" for Montana, but the higher mountain tops could see over 18". Keep checking with WeatherNation for more updates on the winter storm event.