While the eastern United States continues to deal with record warmth and rain, the western United States has been dealing with below normal temperatures and snow chances, which now includes parts of Southern California. Winter weather advisories have been issued for the Los Angeles and Ventura Mountains for tonight through Friday morning.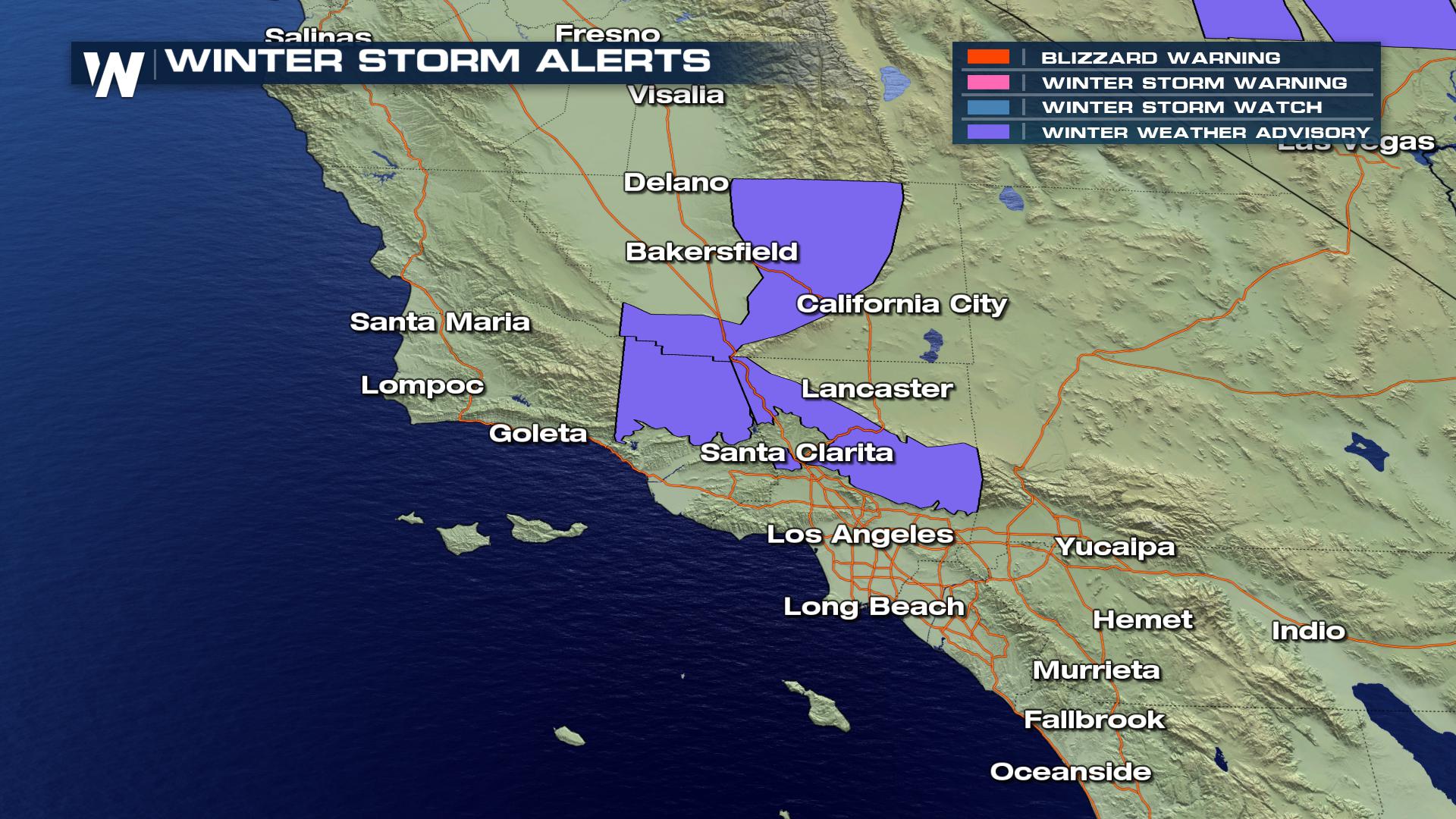 For these areas, snow showers are likely, accumulating to 1-3 inches down to 2500 feet of elevation. Icy roadways are also expected and wind will gust to 50 mph at times. Impacts include travel delays on the ground and road closures all due to wintry weather. Temperatures today across the region will range from the low 50s to low 60s. Overnight with rain and snow moving across the region, temperatures are expected to dip down to the low 20s and low 30s in the coldest locations. For example, Edwards Air Force Base is forecast to dip to 23 degrees F overnight.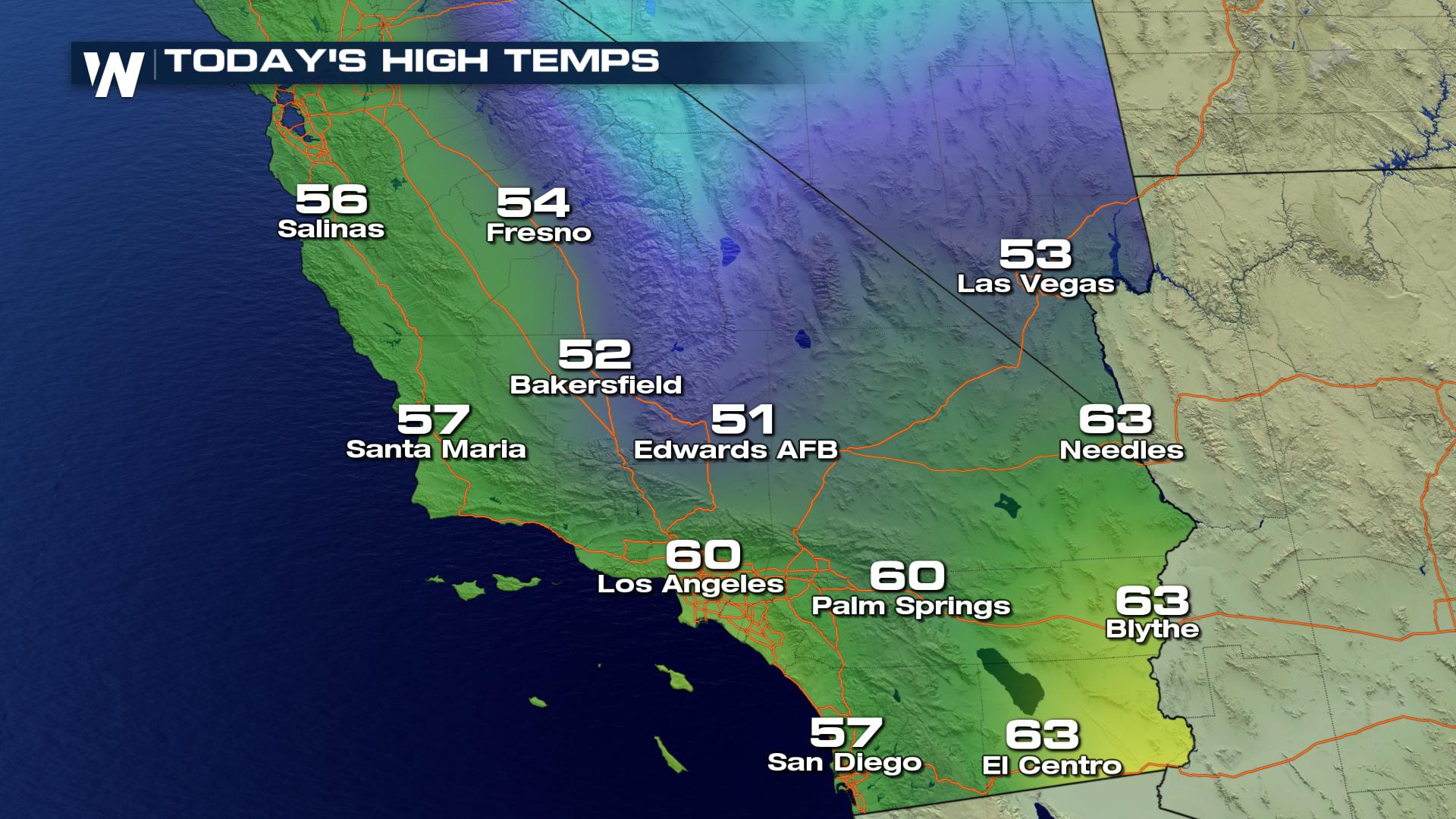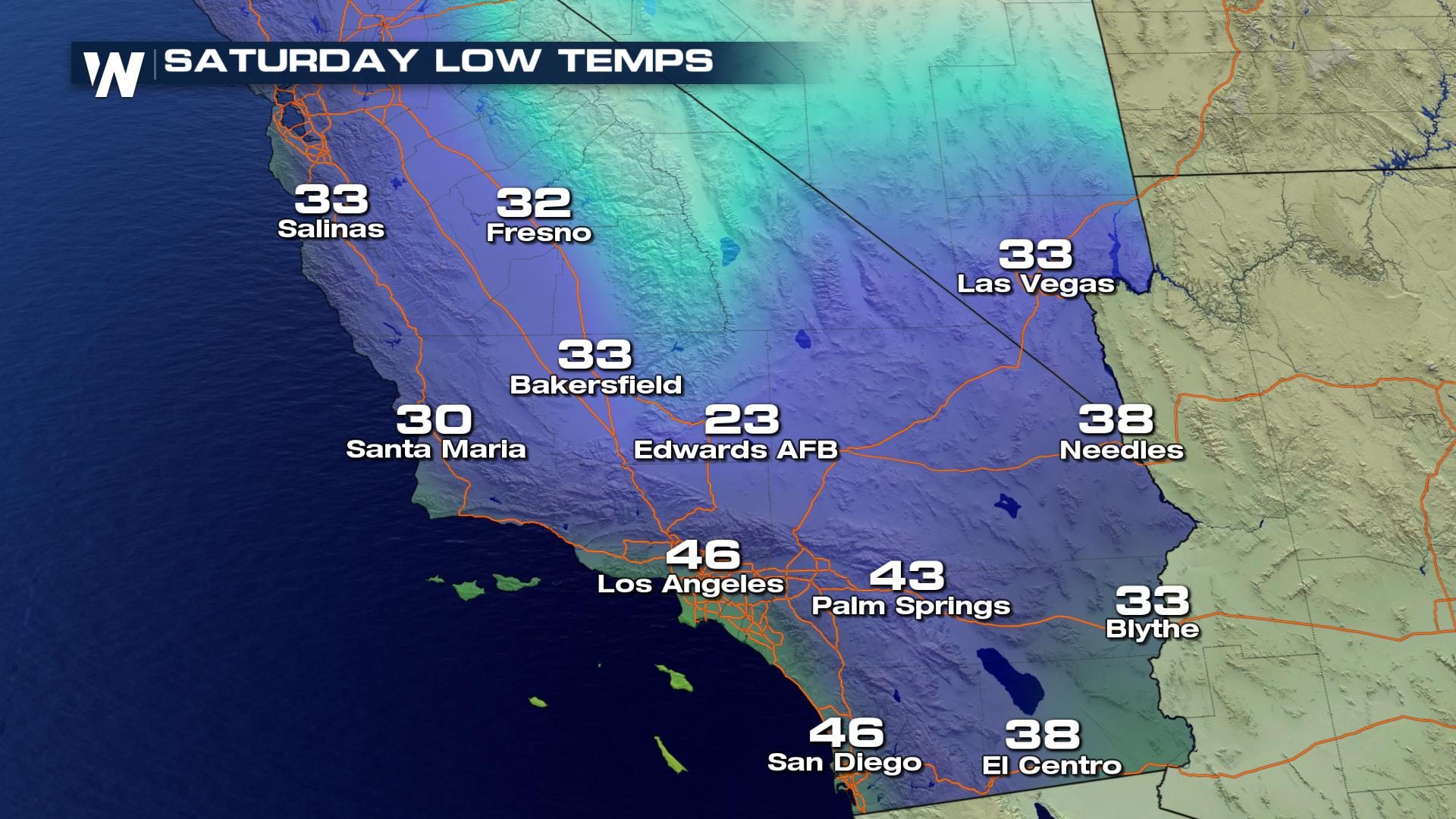 As of Friday afternoon, here are some of the snow totals from the Sierra Nevada Range. https://twitter.com/WeatherNation/status/967145398002319360 For more, tune into WeatherNation. For WeatherNation, I am
Meteorologist Marcus Walter
.