Well, old man winter is returning to the south yet again. An Alberta Clipper with dragging a cold front across the eastern 2/3rds of the United States. This will give a another shot of arctic air and wintry mix across the south, especially Texas.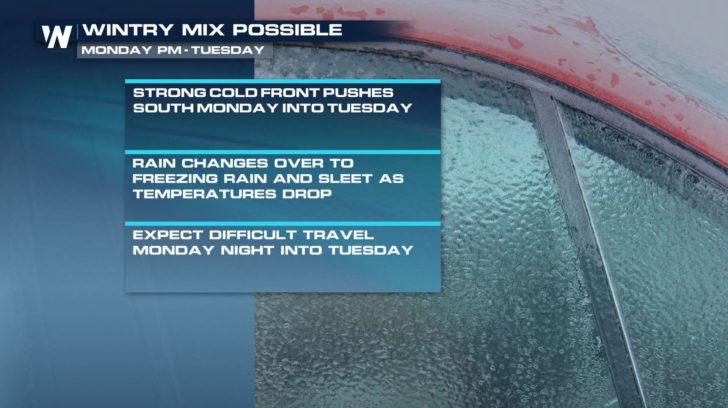 Out a head of this front, gulf moisture is pumping into the region. However, as this strong cold front drops temperatures, all precipitation transitions over from rain, to freezing rain, sleet and even snow.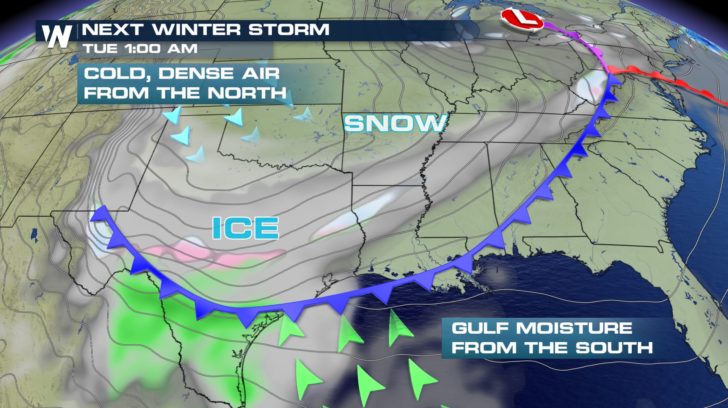 This front will start to push through Oklahoma and northern Texas throughout Monday. Late Monday into Tuesday, the front interacts with the gulf moisture. After the front pushes through, rain transitions over to a wintry mix.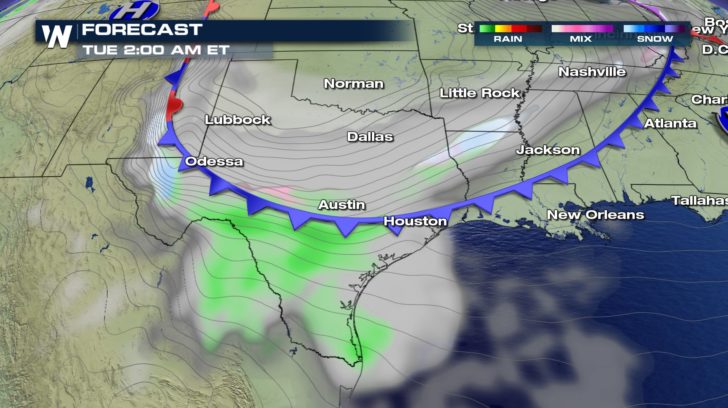 Tuesday morning's commute could be dangerous in central Texas and northern Louisiana.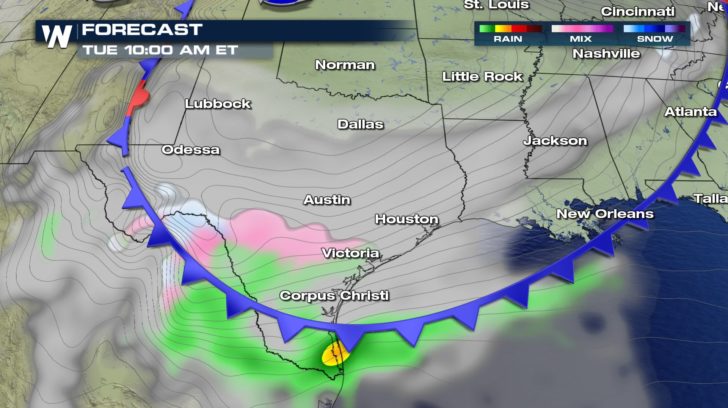 The front continues south and gives chances for a light glaze of ice, especially over bridges and overpasses, into southern central Texas.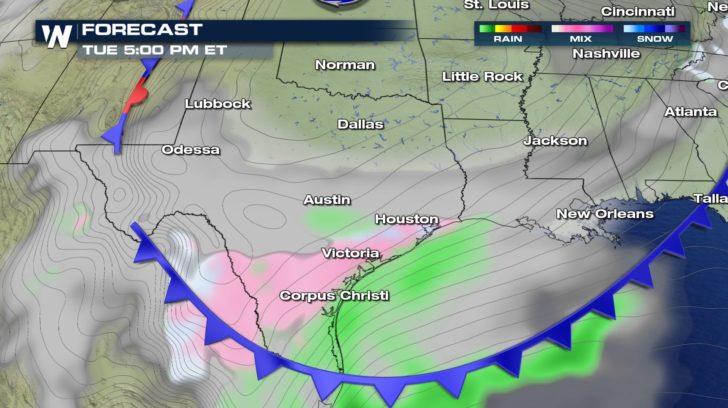 This cold front will drop temperatures as much as 30 to 40 degrees in spots. However, there will be a warm-up right behind the cold. Temperatures back above average by the weekend.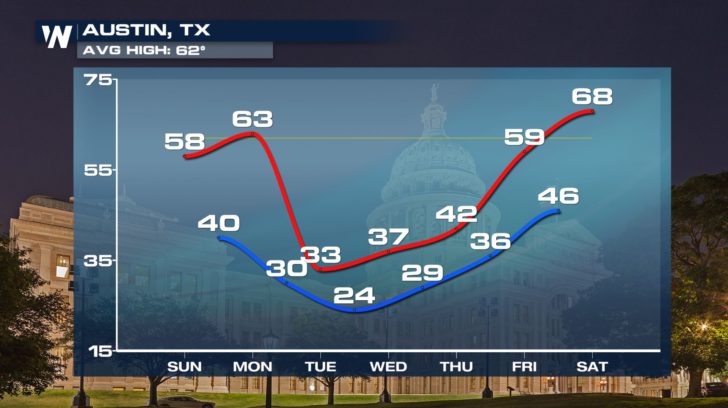 This chance for wintry weather will affect major cities such as Dallas, Austin, Shreveport, and San Antonio.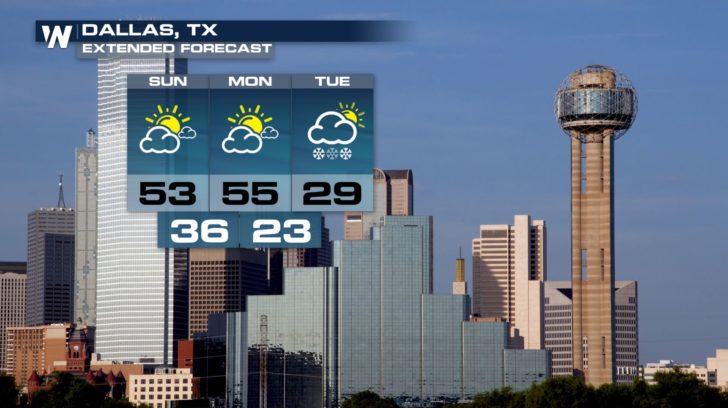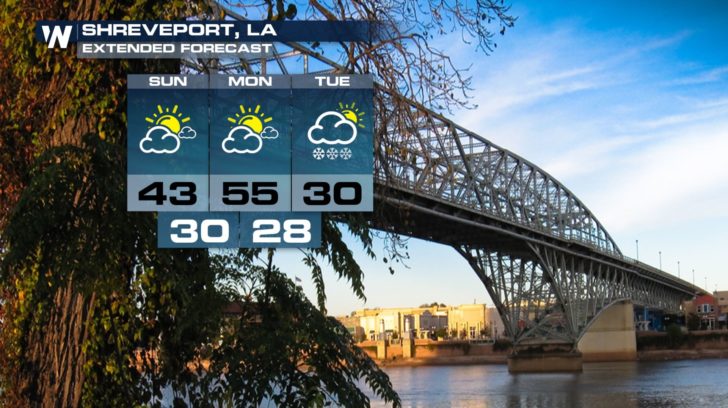 For WeatherNation, Meteorologist Kate Mantych.