Wintry weather has returned to the Plains with an extended period of snow, mixed with rain and ice for some areas. Winter Weather Advisories continue from Wisconsin to Kansas. Up to 6" of snow is possible, along with the potential for a glaze of ice.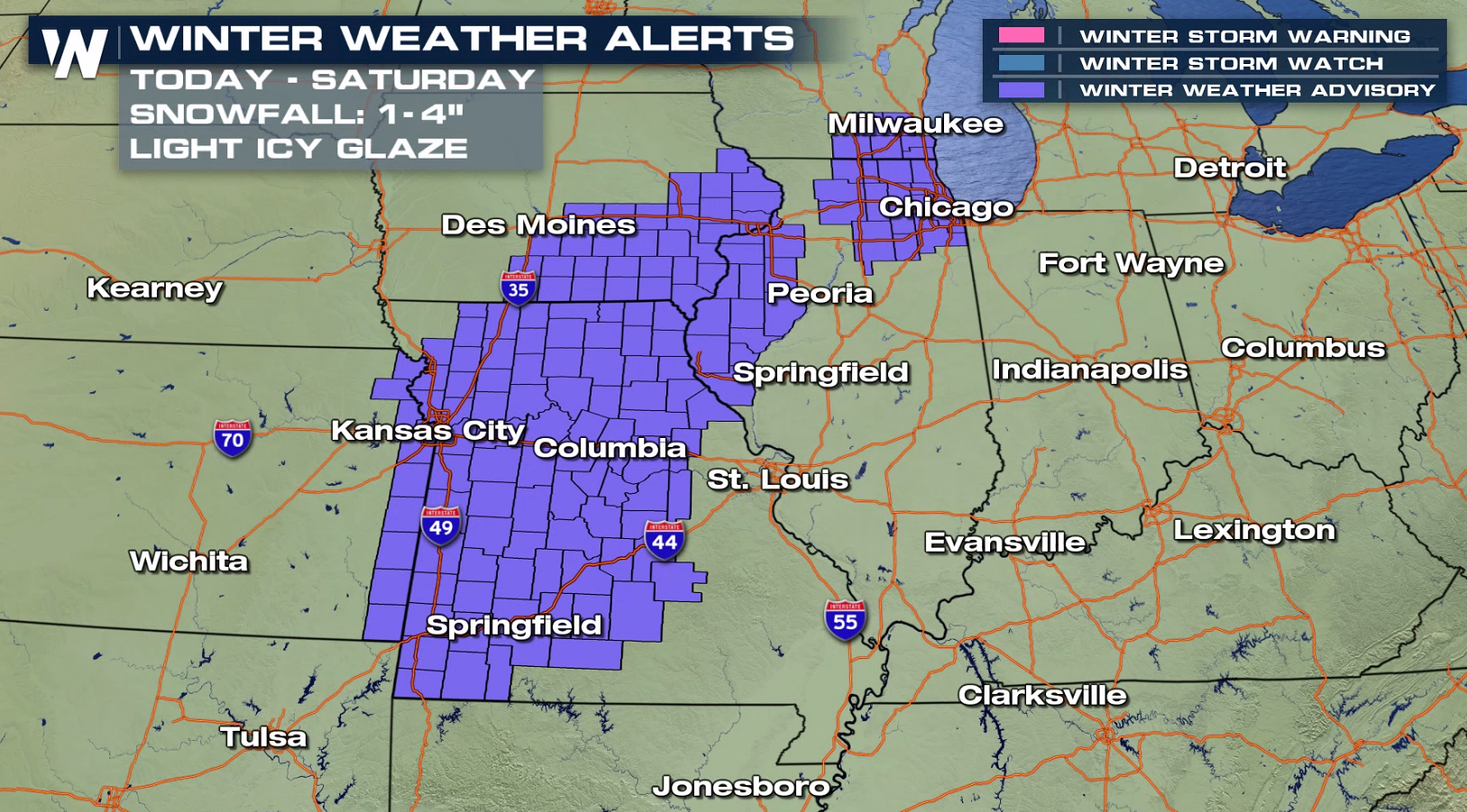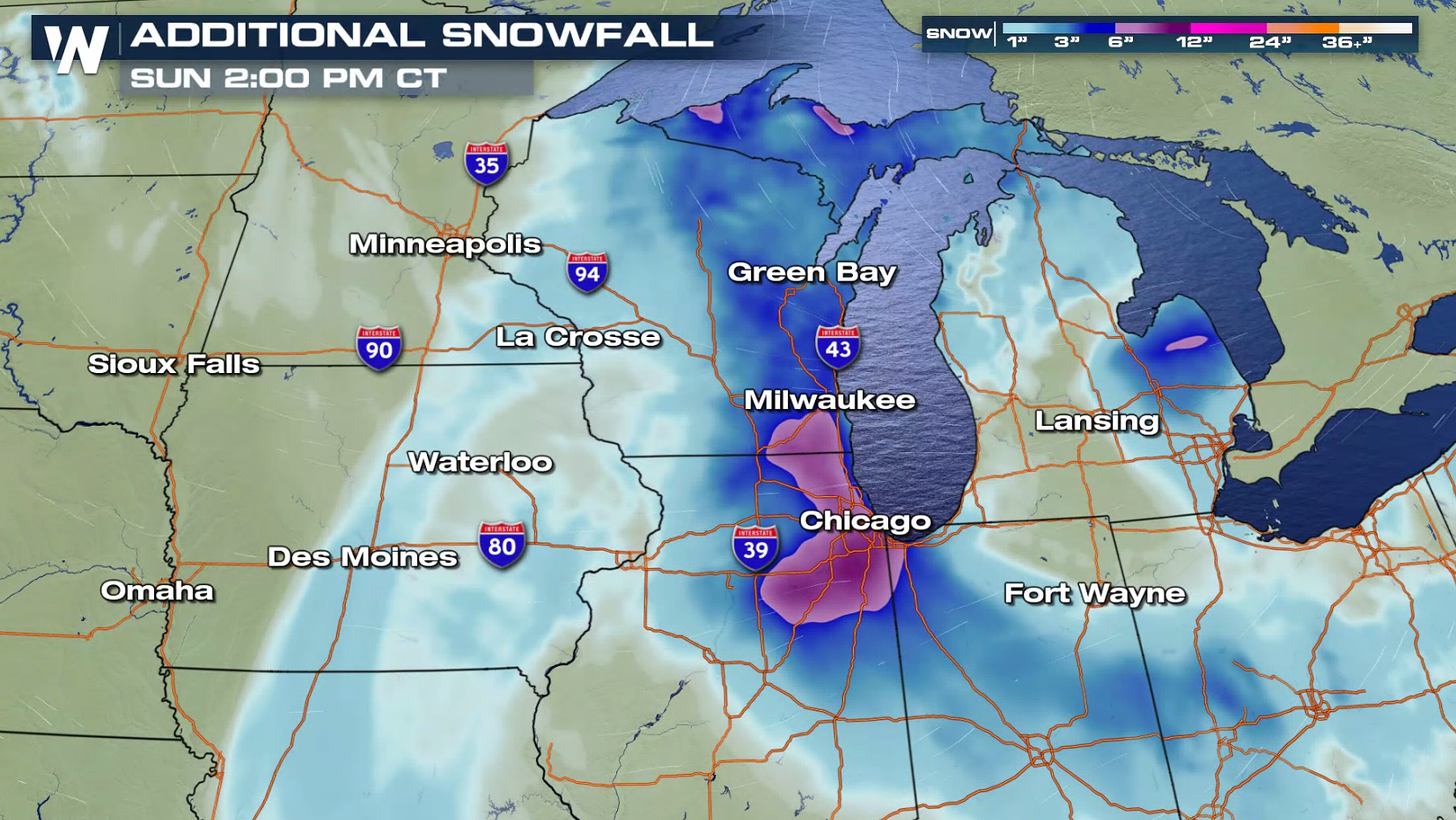 Heavy snow has already accumulated from Michigan to Missouri since Wednesday. A half a foot has fallen in some areas.
With strong Jet Stream energy over the region, humidity has been pulled northward from the Gulf of Mexico. Snow and ice will continue to develop as the moisture moves into cold air.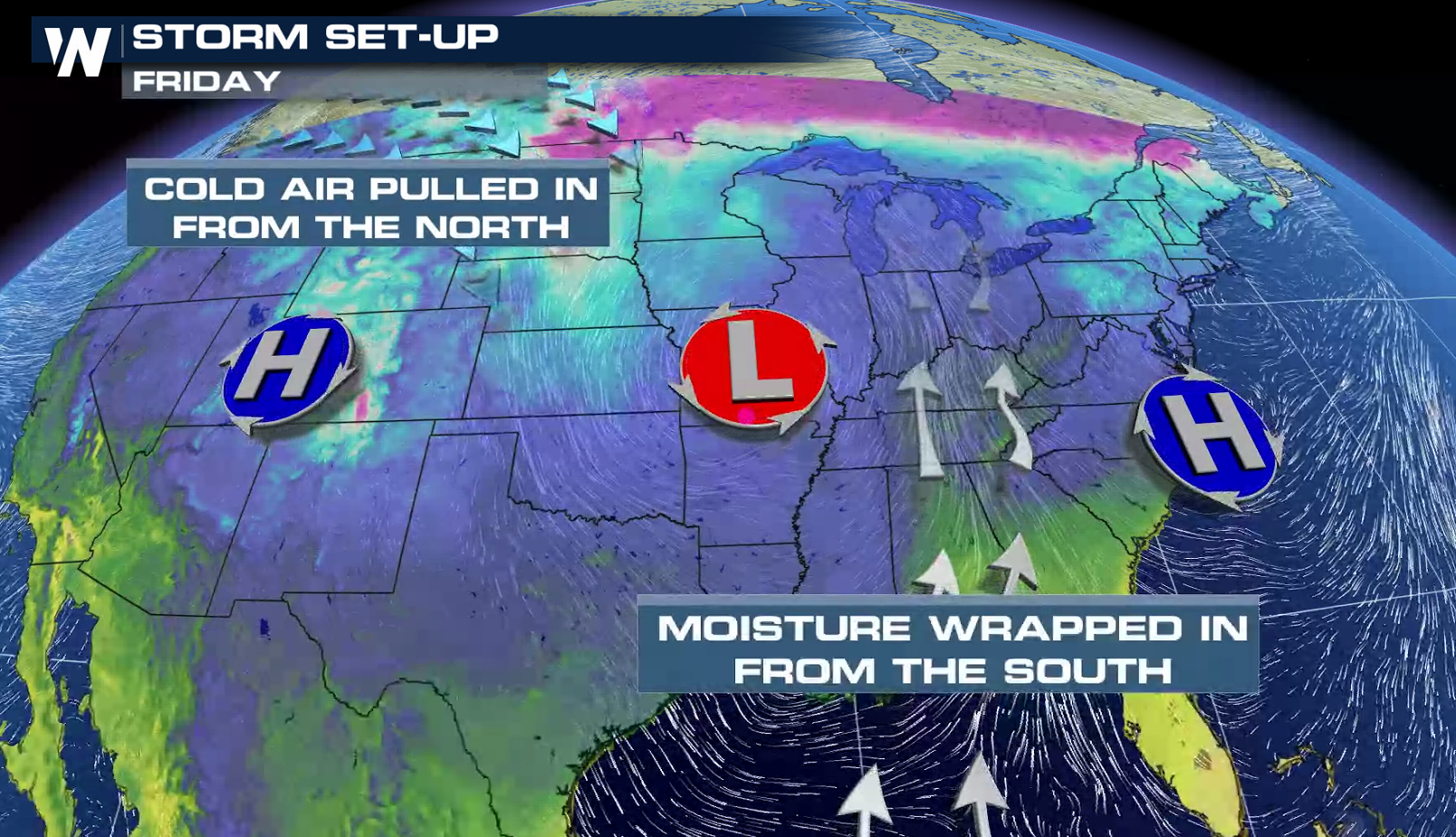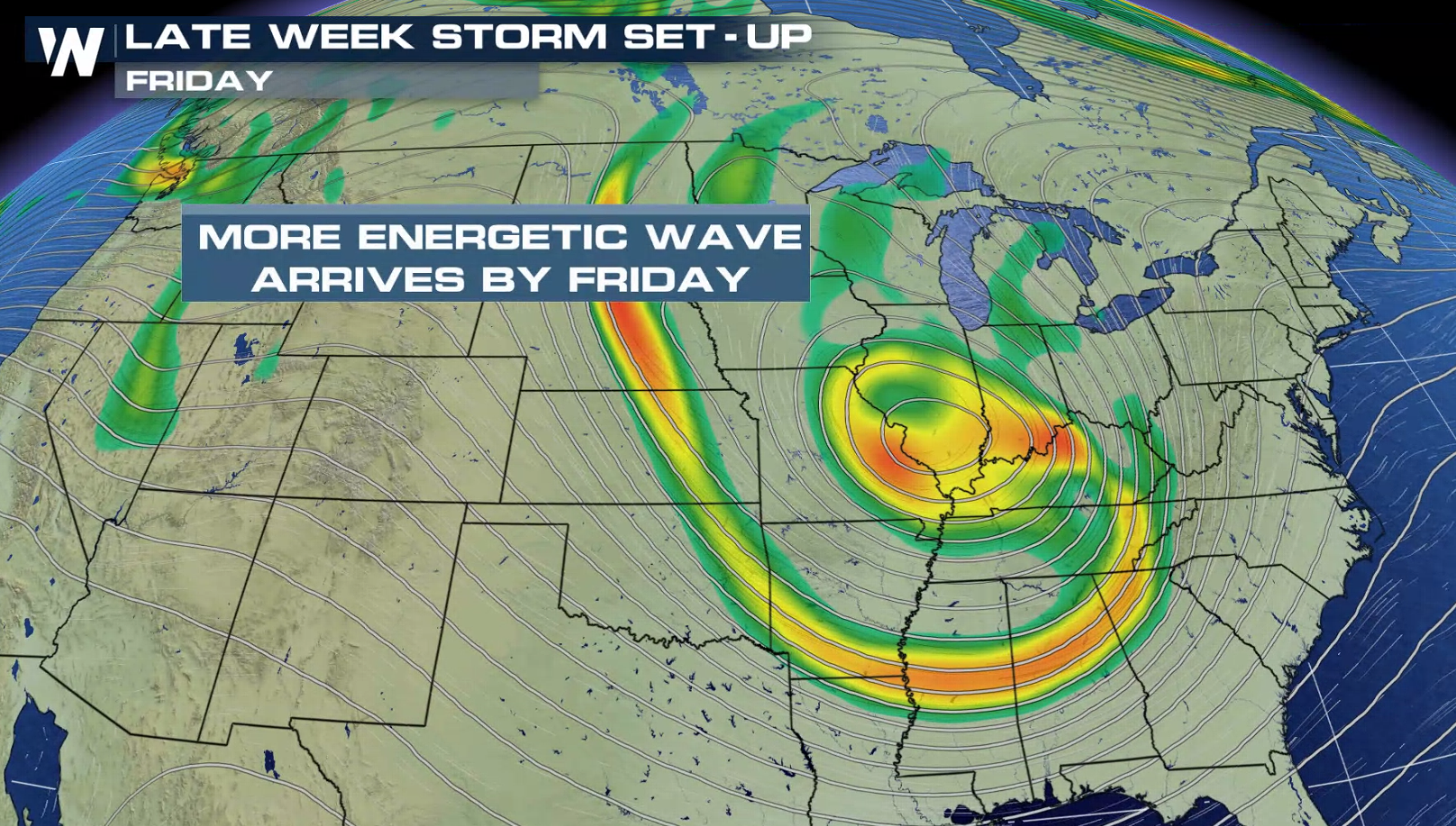 The area of low pressure will move slowly from the Plains to the Ohio Valley. Pockets of snow and ice will move through the Plains and Western Great Lakes into Saturday.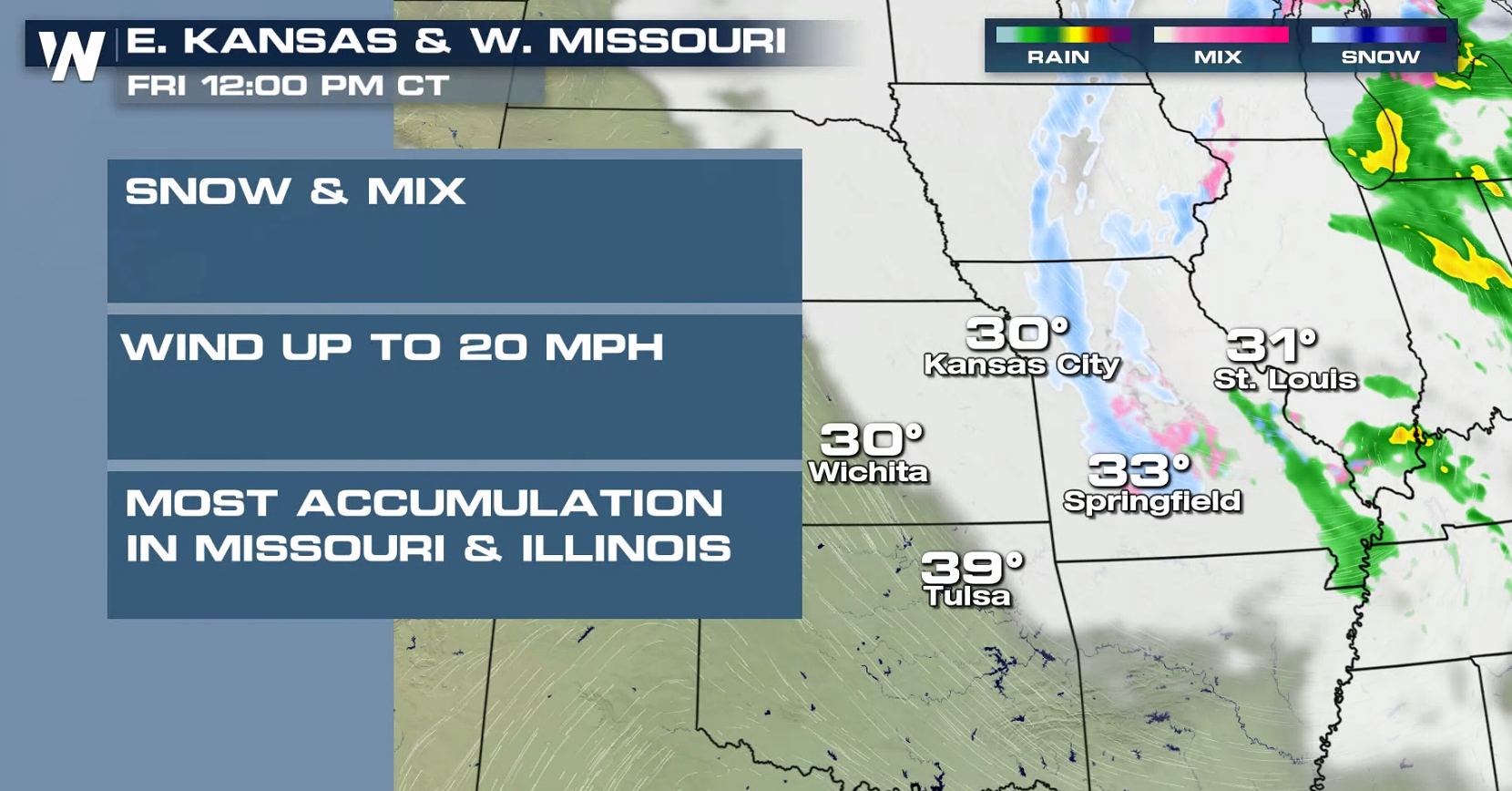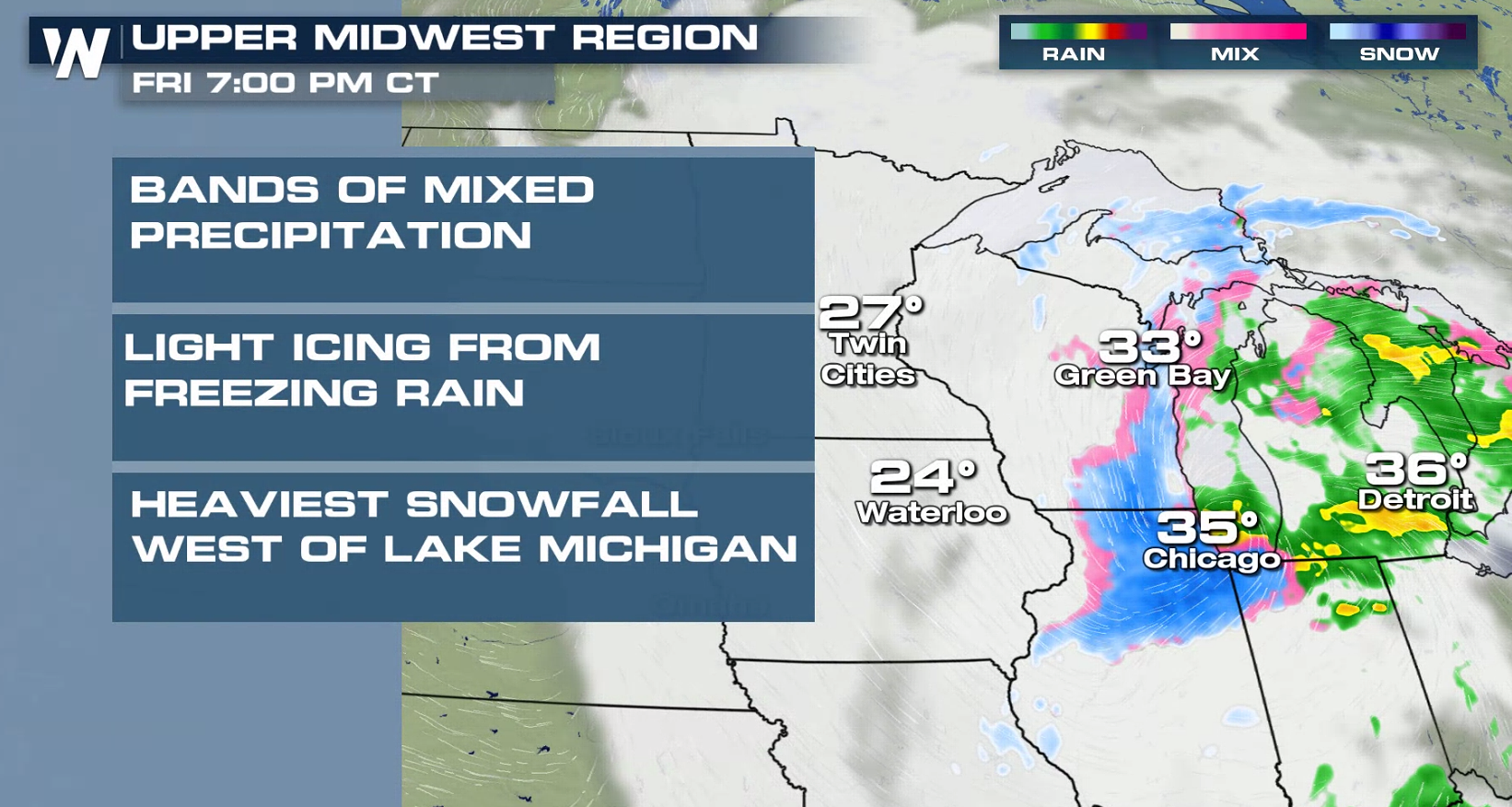 WeatherNation will keep you updated on-air and online with the latest information as this storm moves through the Plains.