Several spots have accumulating snow coming and we're here to break down who will see what. We begin with what is likely to be one of the higher-end impact events in the Plains and Midwest. Two shots of snow and ice are forecast, one now through Friday morning and another one for the weekend. The timeline is below: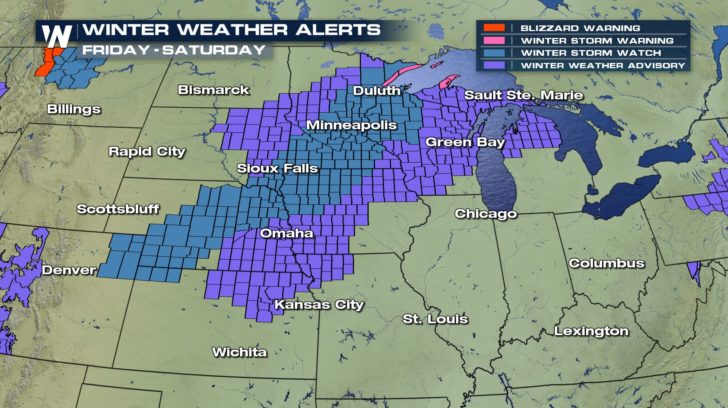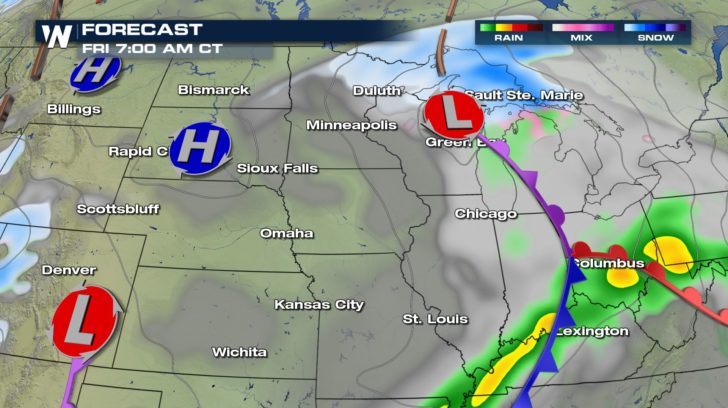 Forecast valid for Friday morning, February 23 where blue shows snow and green/yellow shows rain.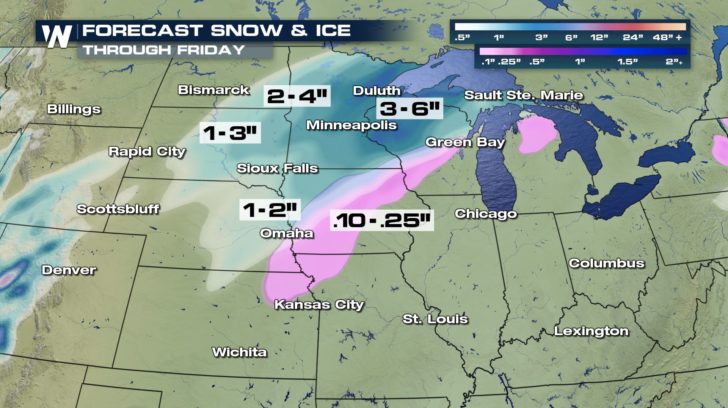 Forecast snow and ice accumulation from the first winter storm. This will be the lighter of the two winter storms moving through this area. Still, snowfall may add up to several inches and there will be slick spots and travel delays for some Friday morning. The next (stronger) system arrives Saturday and lasts into Saturday night.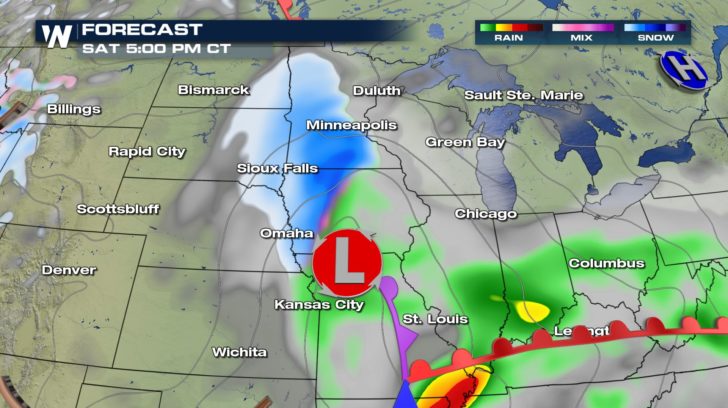 Forecast valid for Saturday, February 24 where blue shows snow, dark blue shows heavy snow, and green shows rain. When putting the two winter weather events together, some areas may see more than a foot of snow!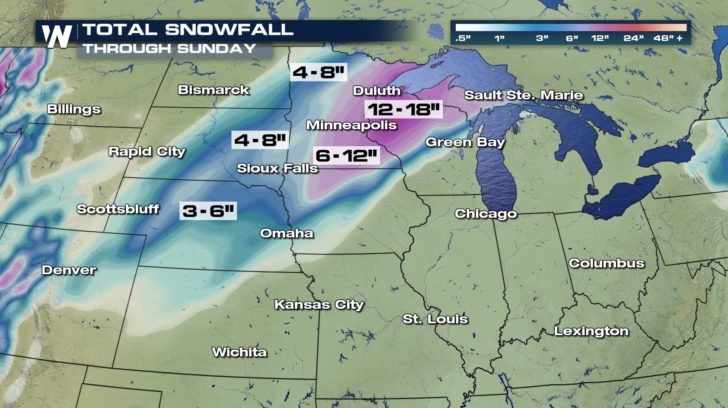 Total snowfall forecast from Thursday night, February 22 to Sunday night, February 25 The next area to watch for two doses of wintry weather will be New England and the Northeast. Temperatures will be warm enough for mostly rain, but enough cold air may be present where freezing rain, sleet, and snow could fall Friday through Sunday.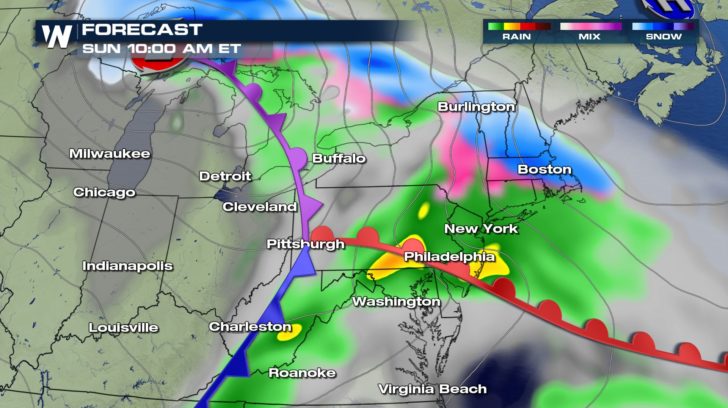 The forecast for Sunday, February 25 where blue shows snow, pink is either sleet or freezing rain, and greens and yellows indicate rain. One batch of snow, sleet, and freezing rain will move through parts of the Northeast Friday with light amounts. Then the next stronger batch will move through on Sunday with a quick burst of snow, sleet, and freezing rain that may fall heavily before turning over to rain. Look for slickest spots in New England.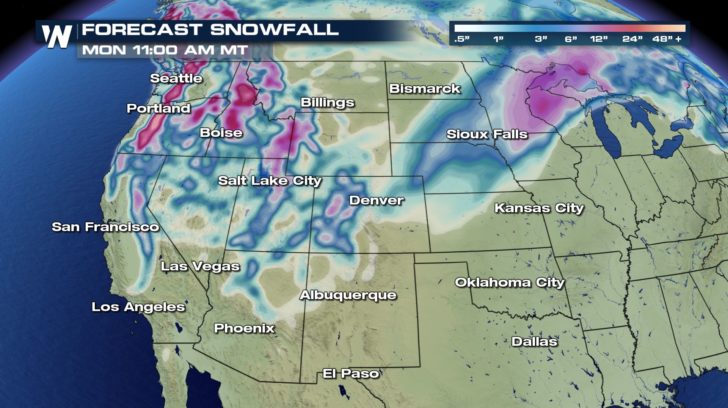 Snowfall forecast from Friday, February 23 to Monday, February 26 Meanwhile the western United States will be fairly active with a couple of waves of low pressure moving through. The Southwest can expect three chances of snow Friday, Saturday, and Monday. The Northwest will have chances of rain/snow on Friday night, Sunday, and into early  Monday. Make sure you check back in here for updates on the winter weather. For WeatherNation, Meteorologist Steve Glazier