A strong cold front moving across the Southeast will bring shower and thunderstorm chances, but with lingering precipitation behind the cold front there will be enough cold air to provide a wintry weather chance into the Tennessee Valley. Ground temperatures could be too warm for major accumulation on the roads, but elevated surfaces could see a few inches of snow and ice accumulation. Here is the very latest.
Forecast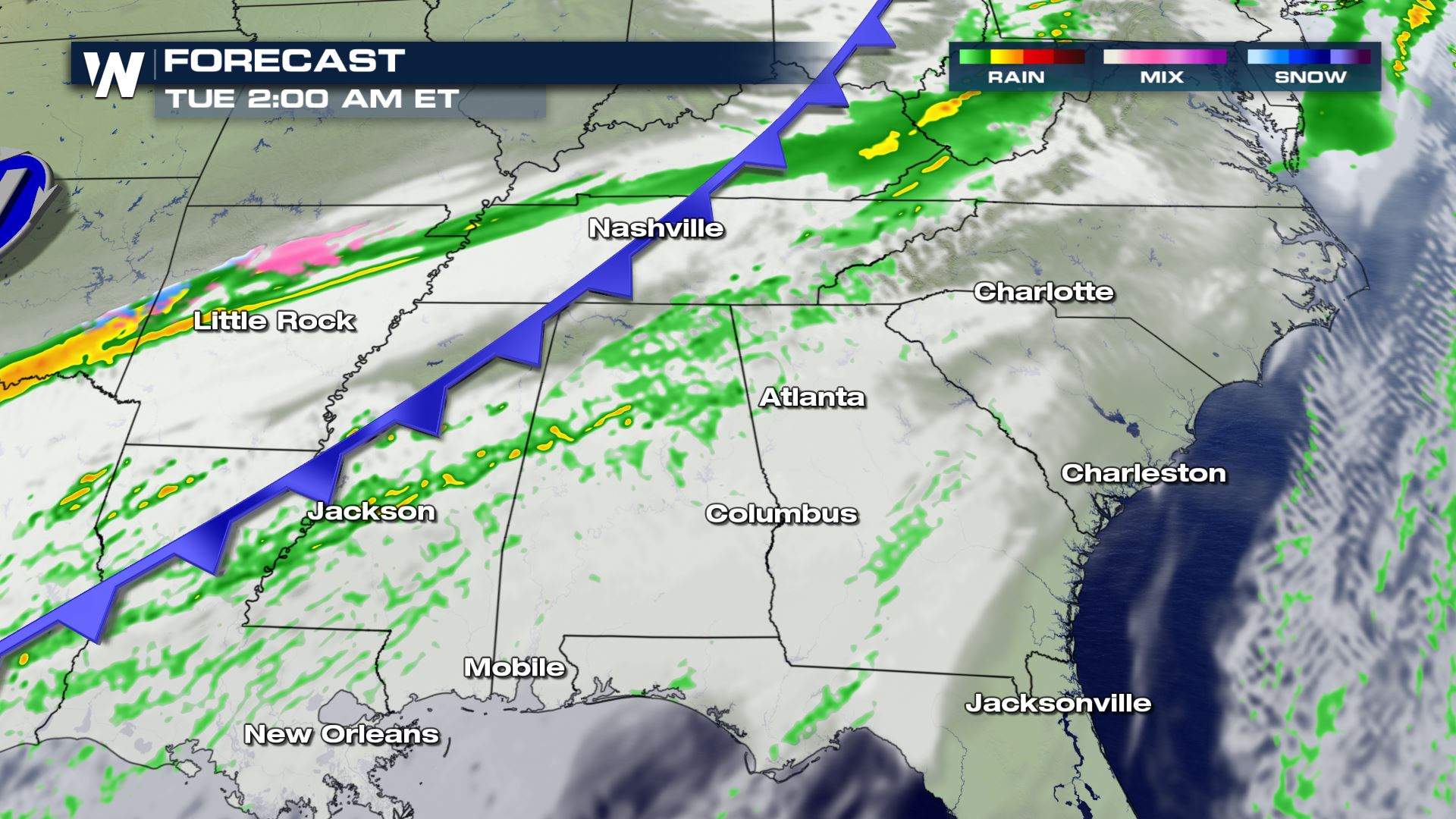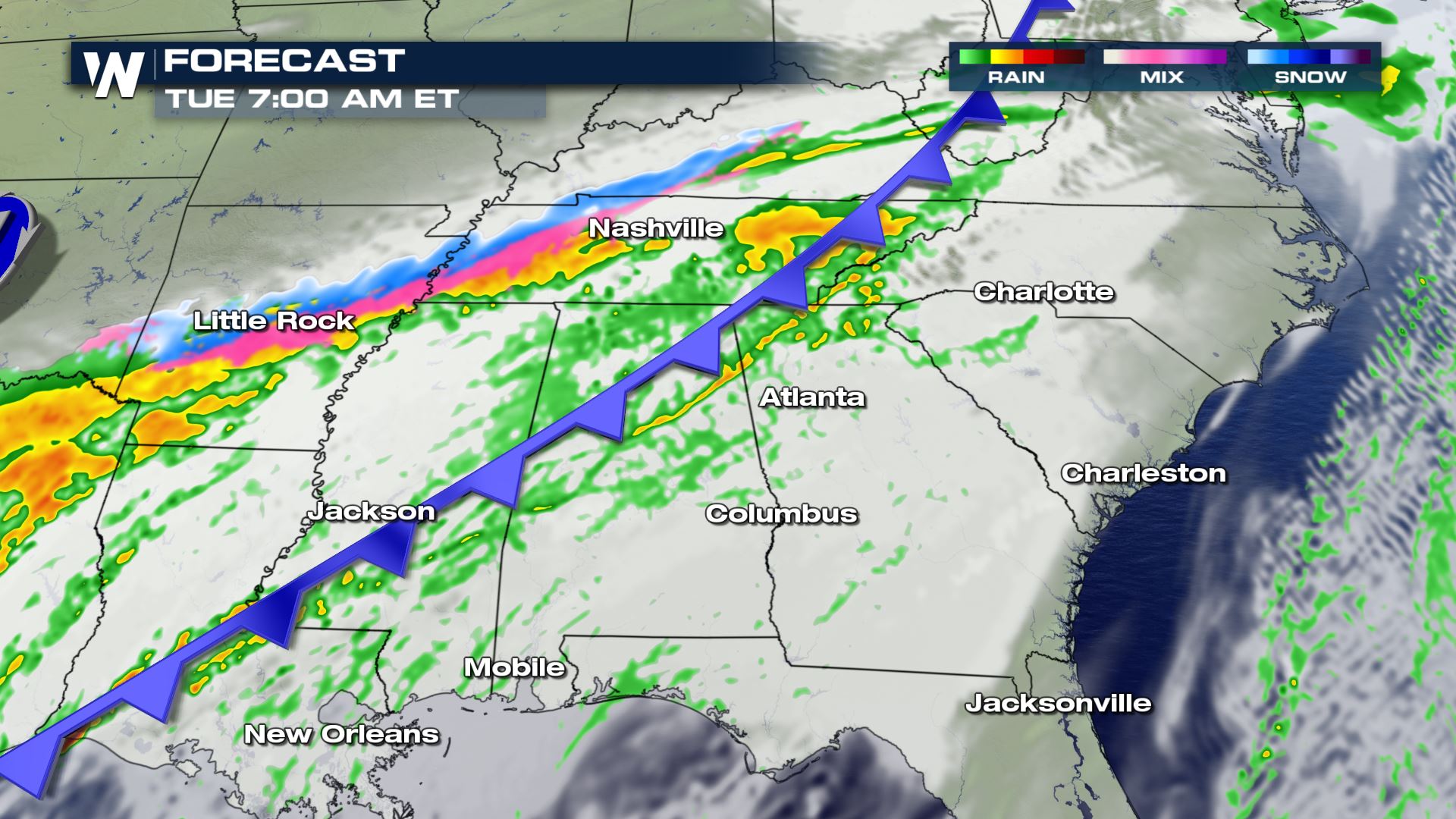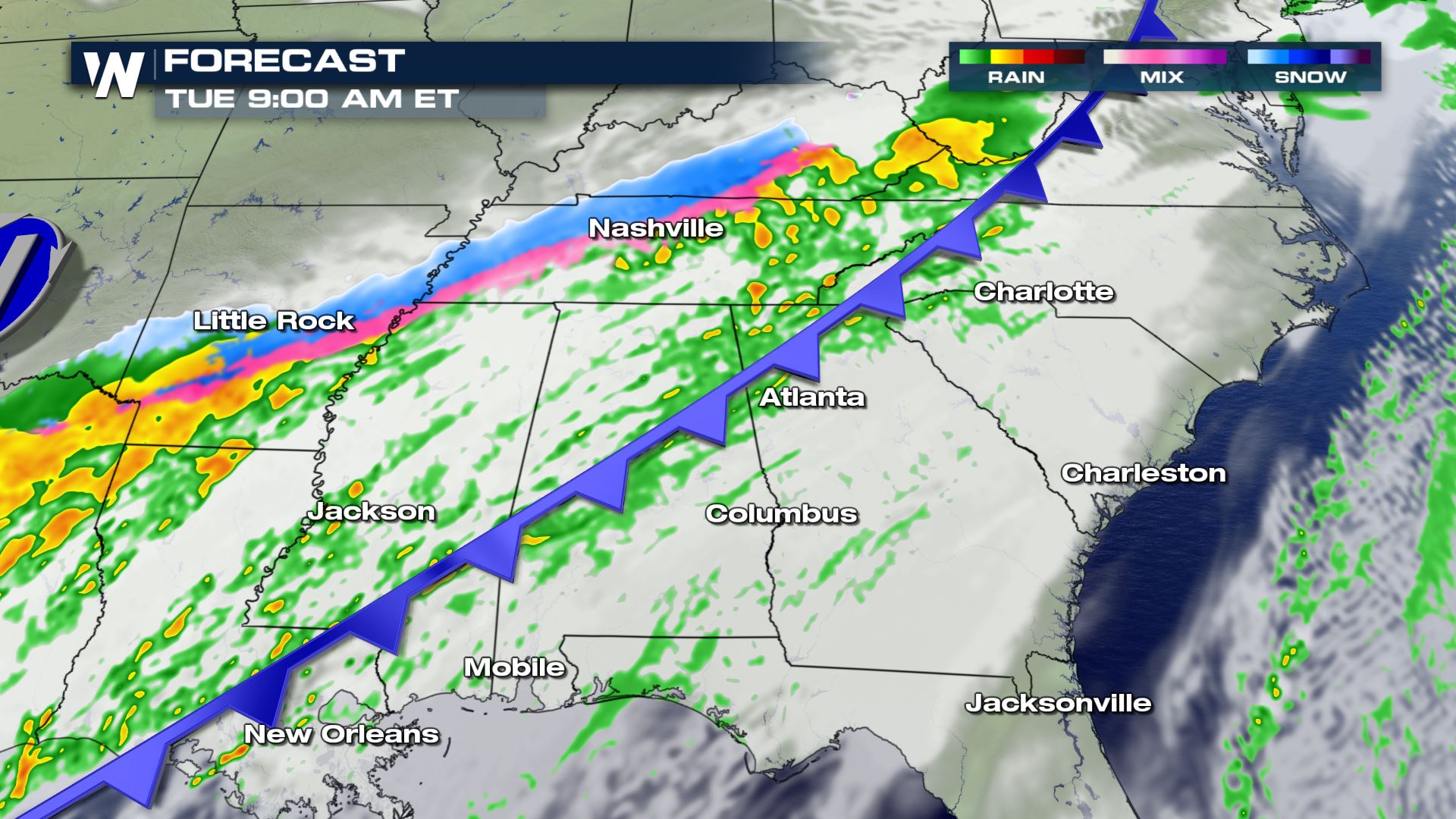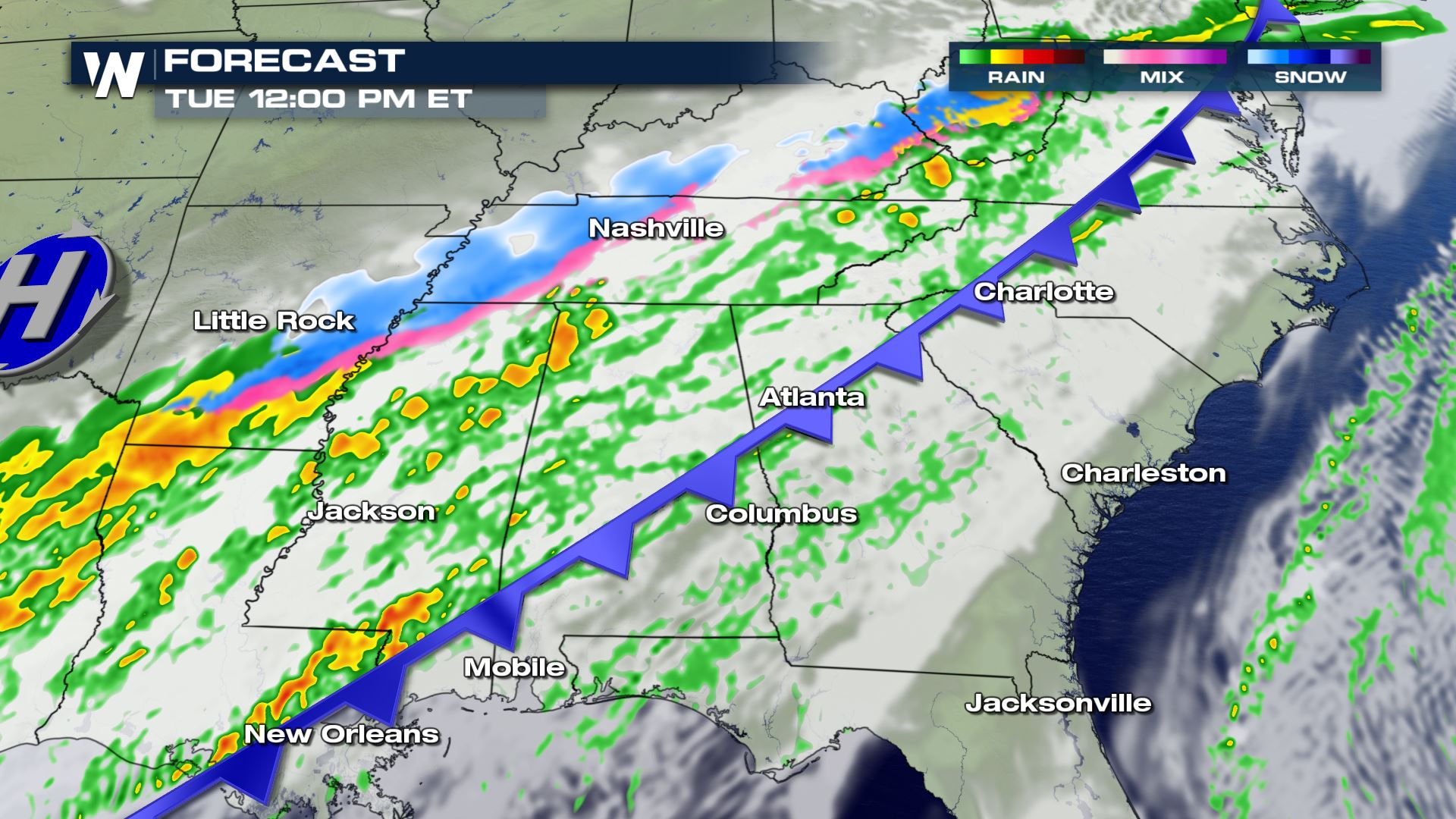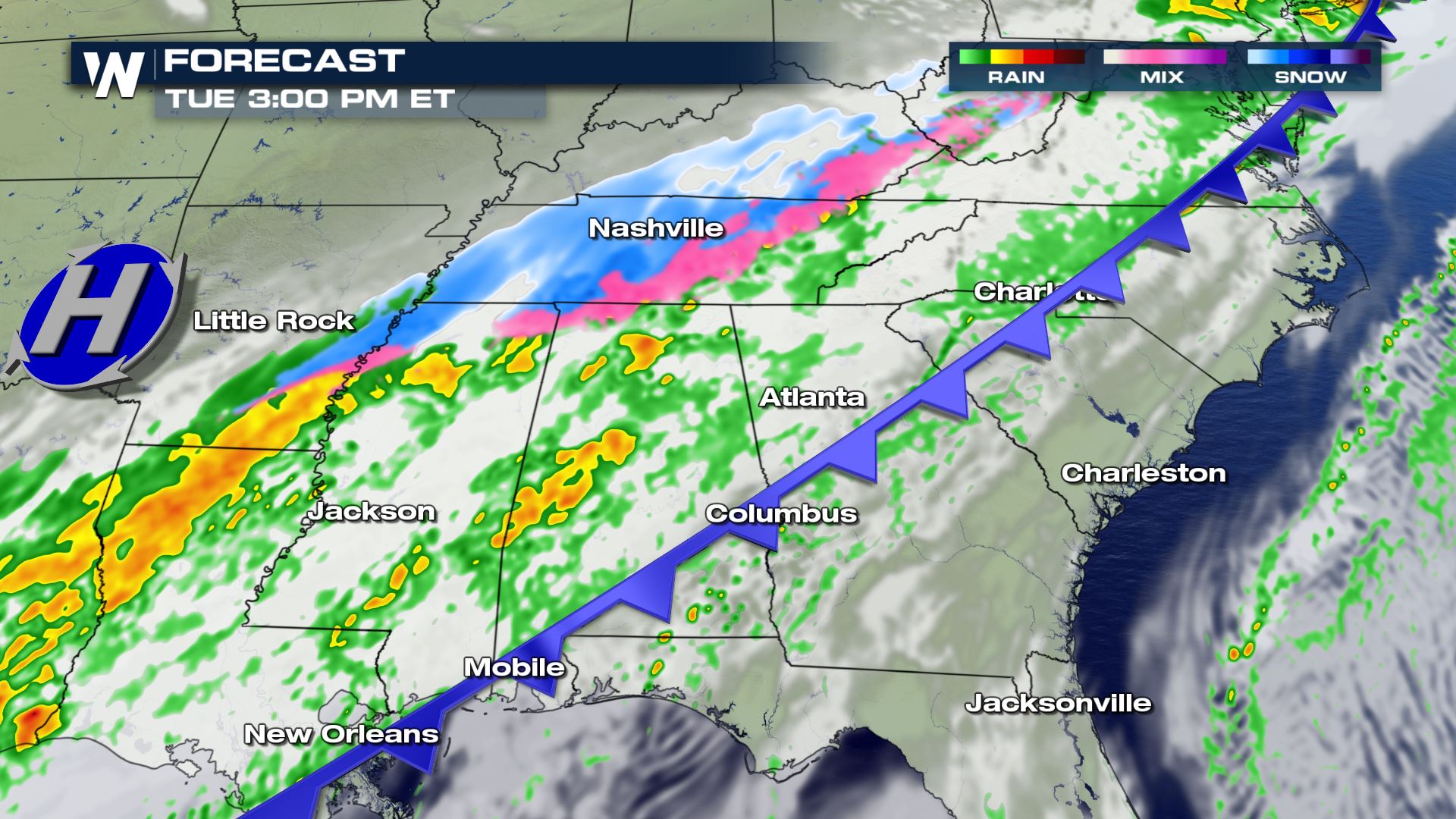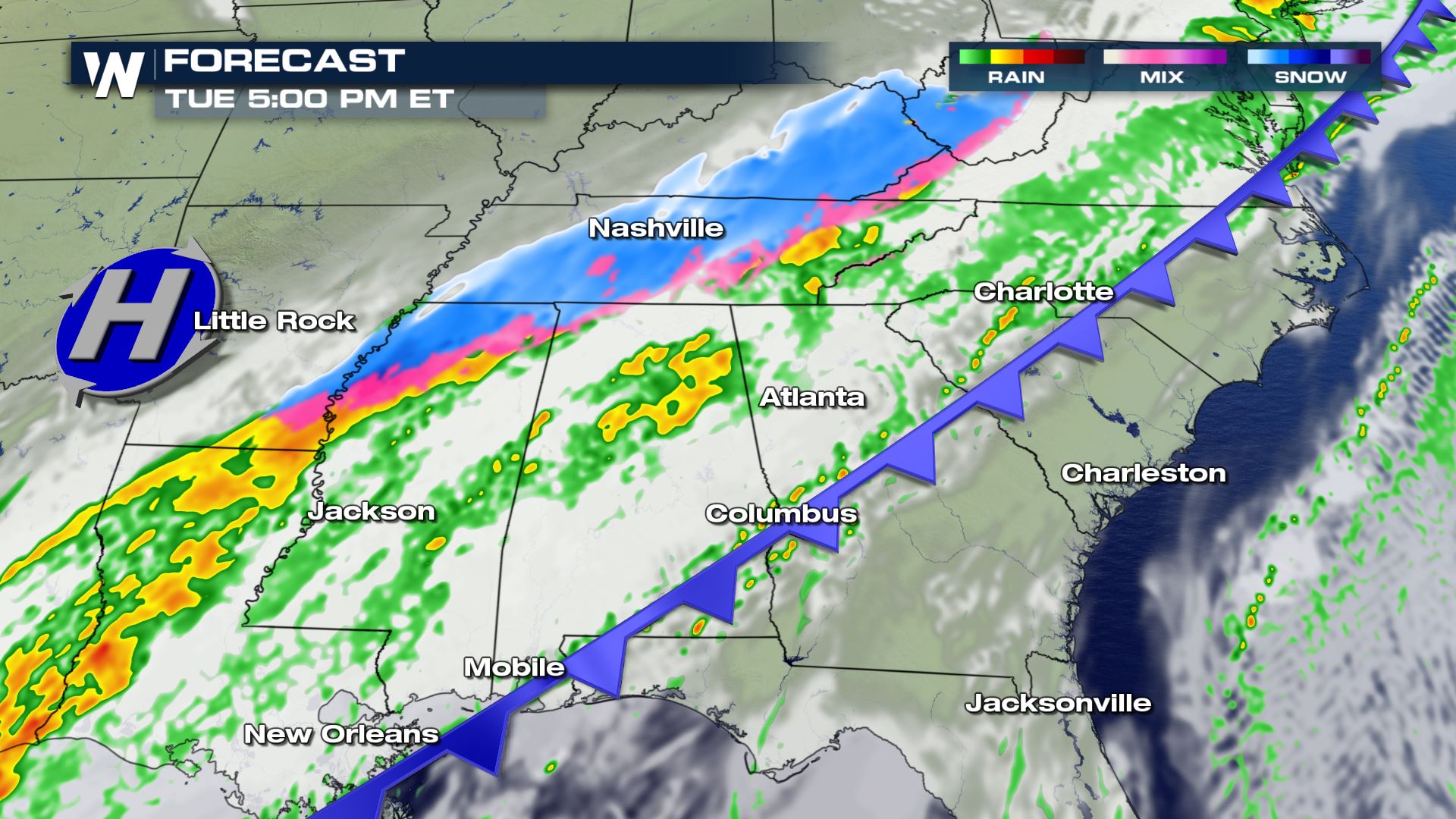 The cold air will catch up to the the precipitation by early Tuesday and change the rain to sleet and snow. There will likely be a lot of bounce back between rain, sleet and snow all morning and all afternoon for areas of Arkansas, Mississippi and Tennessee.
Potential Accumulation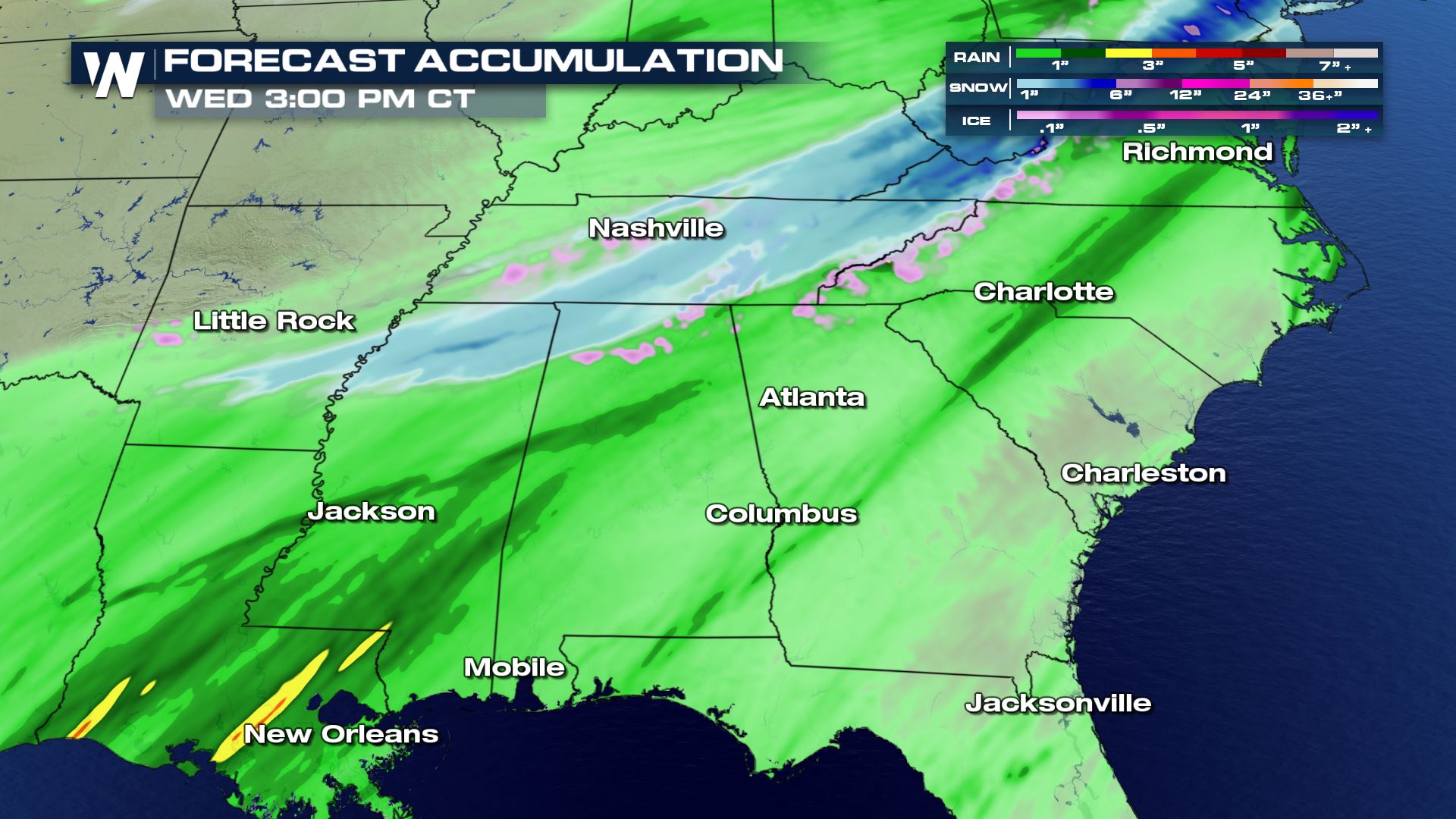 Our accumulation forecast is showing the potential for 1 to 2 inches of snowfall from Mississippi to Virginia.  Ground temperatures will likely be too warm for any major travel issues, but elevated surfaces and bridges and overpasses could have some minor issues. Keep checking back with WeatherNation for all of the very latest weather updates.