The spooky holiday is almost here, and we have all you need to know about what the day is looking like!
FORECAST
---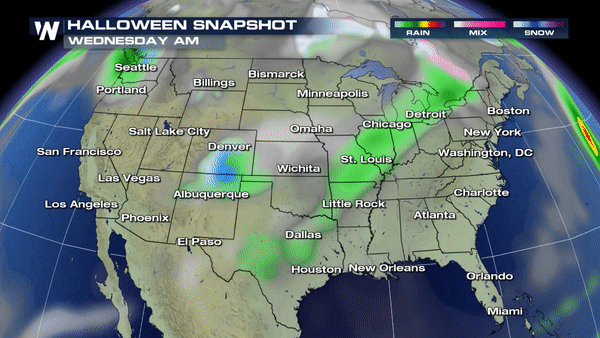 From Houston to the northeast, trick-or-treat time is looking to be a little wet. Expect showers to be happening throughout the entire day. The northwest will stay wet throughout the day, as well, and portions of Colorado and New Mexico will see some light snow showers during the first part Wednesday.
TEMPERATURES
---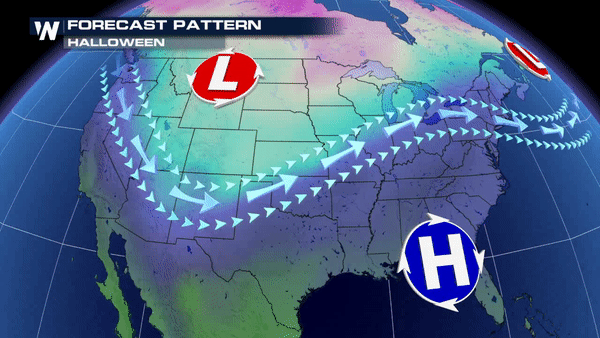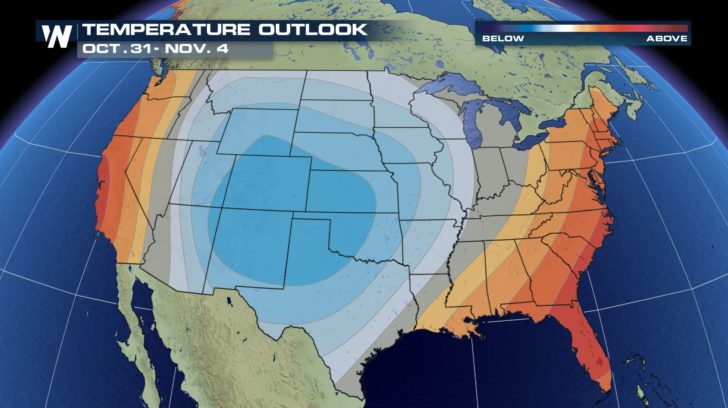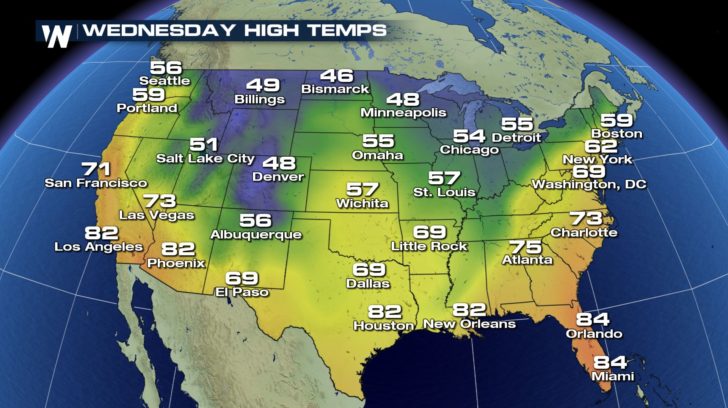 Many cities will be below average with temperatures for Halloween due to cold air pooling in from Canada. For the northern half of the United States, temperatures will struggle to reach above 60 degrees. The southern half of the United States will see temperatures from the upper 60s to the mid 80s. Remember to be safe during the holiday, but nonetheless enjoy it!