Several systems will continue to move across the Northern tier of the country through the end of the week, bringing snow, ice, and gusty winds to the region. Blowing snow could cause minor issues in the Dakotas at times, mainly limiting visibility.
Winter Weather Alerts
Winter weather advisories have been issued through Friday for Montana. Light snow and light ice are the primary hazards with these systems that could make travel difficult at times.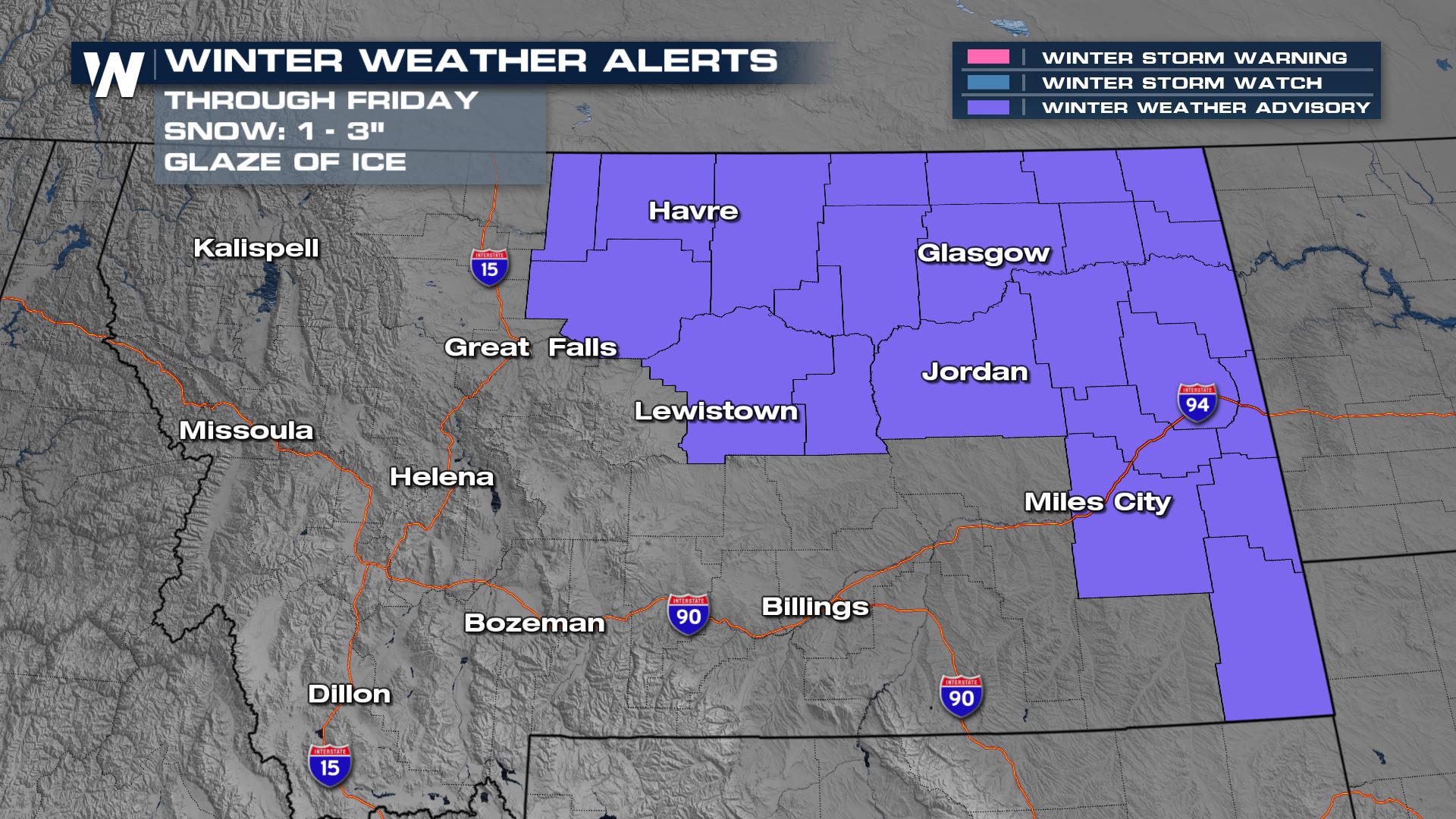 Temperature Profile
Wind chill advisories have been issued for the high plains through Thursday morning for dangerous wind chills that could get as cold as 35 below zero.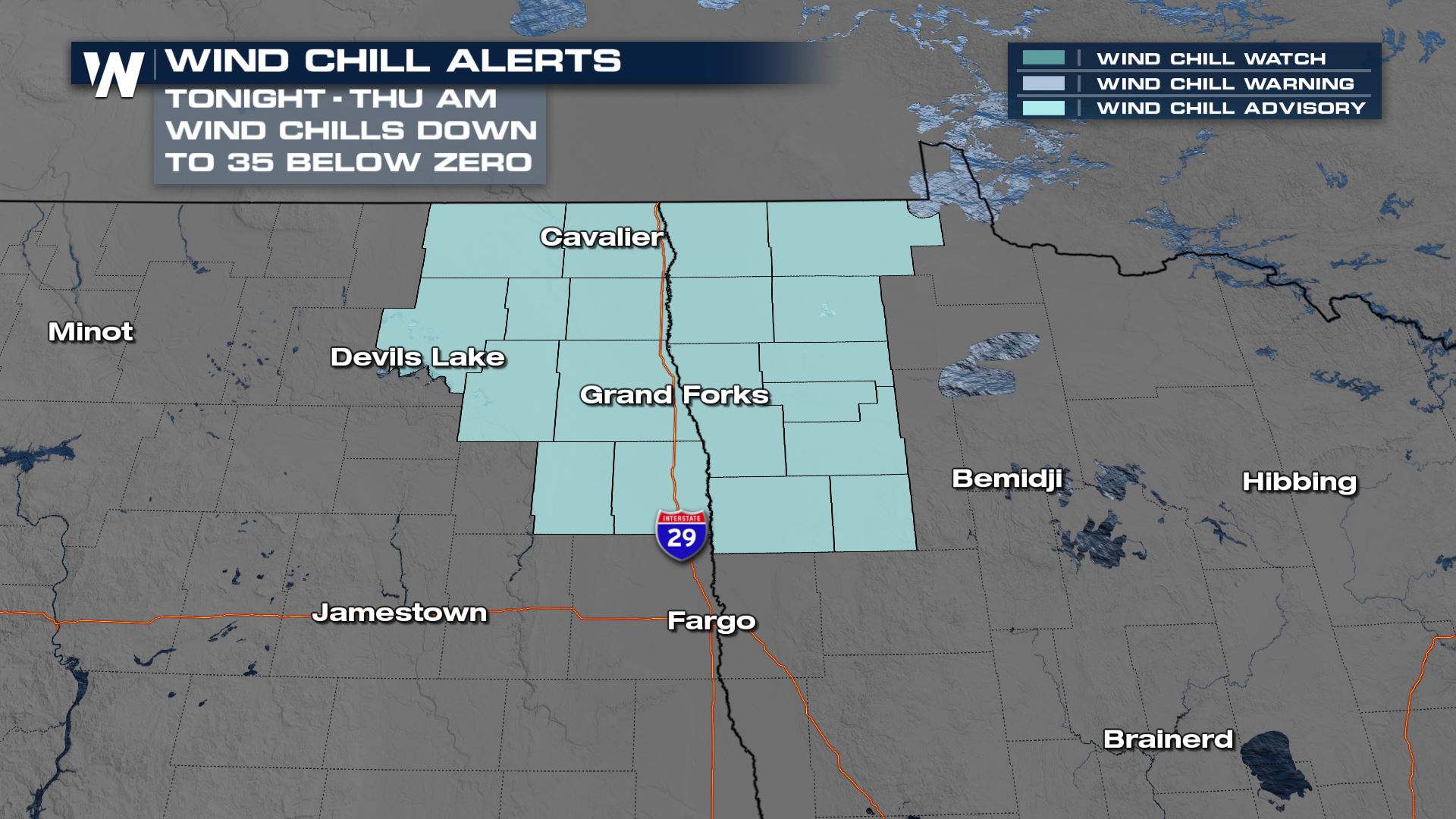 Our forecast wind chills shows the I-29 corridor and US - Canada border getting down to feels like temps in the negatives.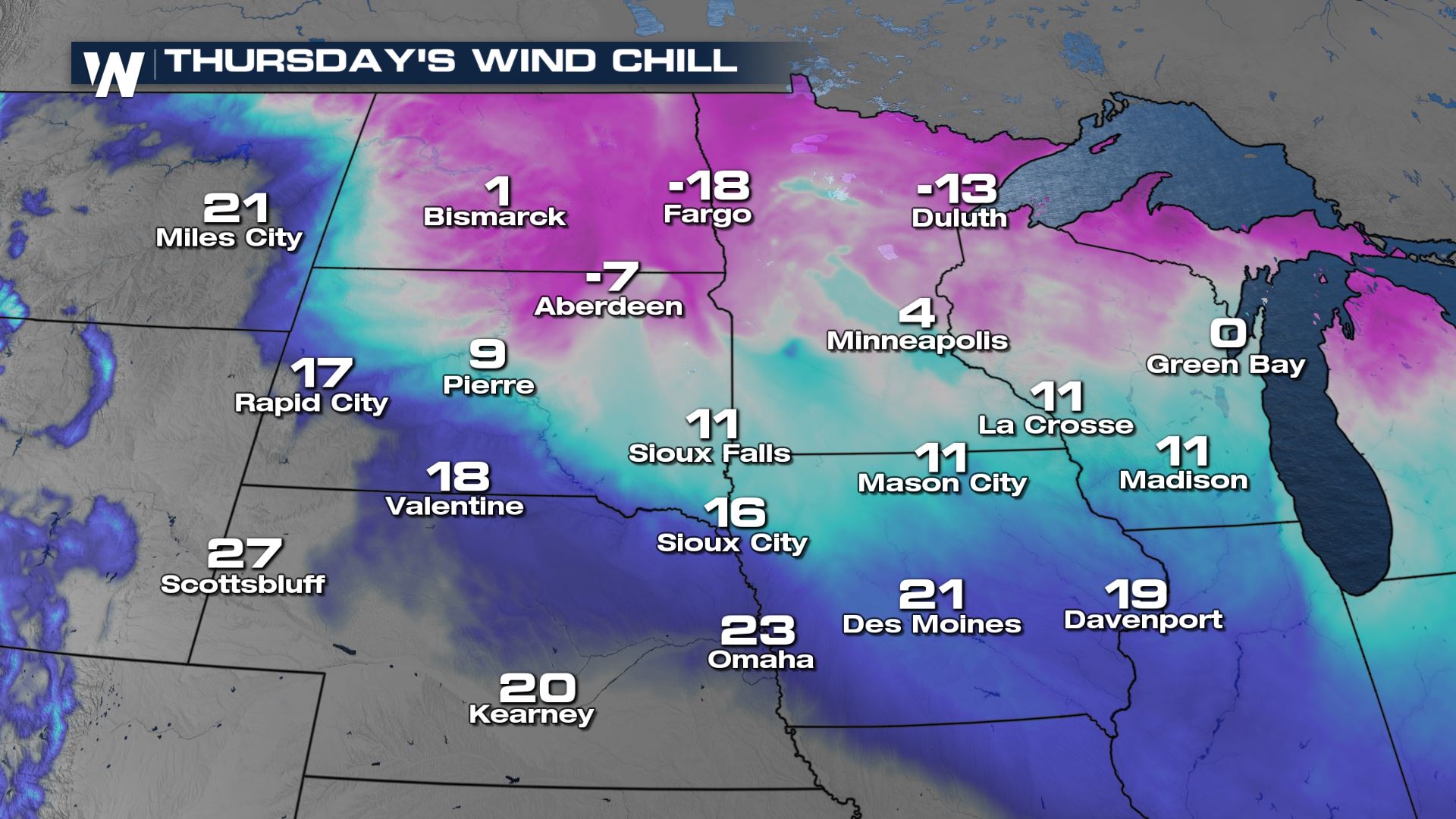 In terms of where our afternoon highs measure up to what is seasonable, the high plains will remain chilly due to these reinforcing clippers and below average through Friday. By Saturday, temperatures rebound to seasonable.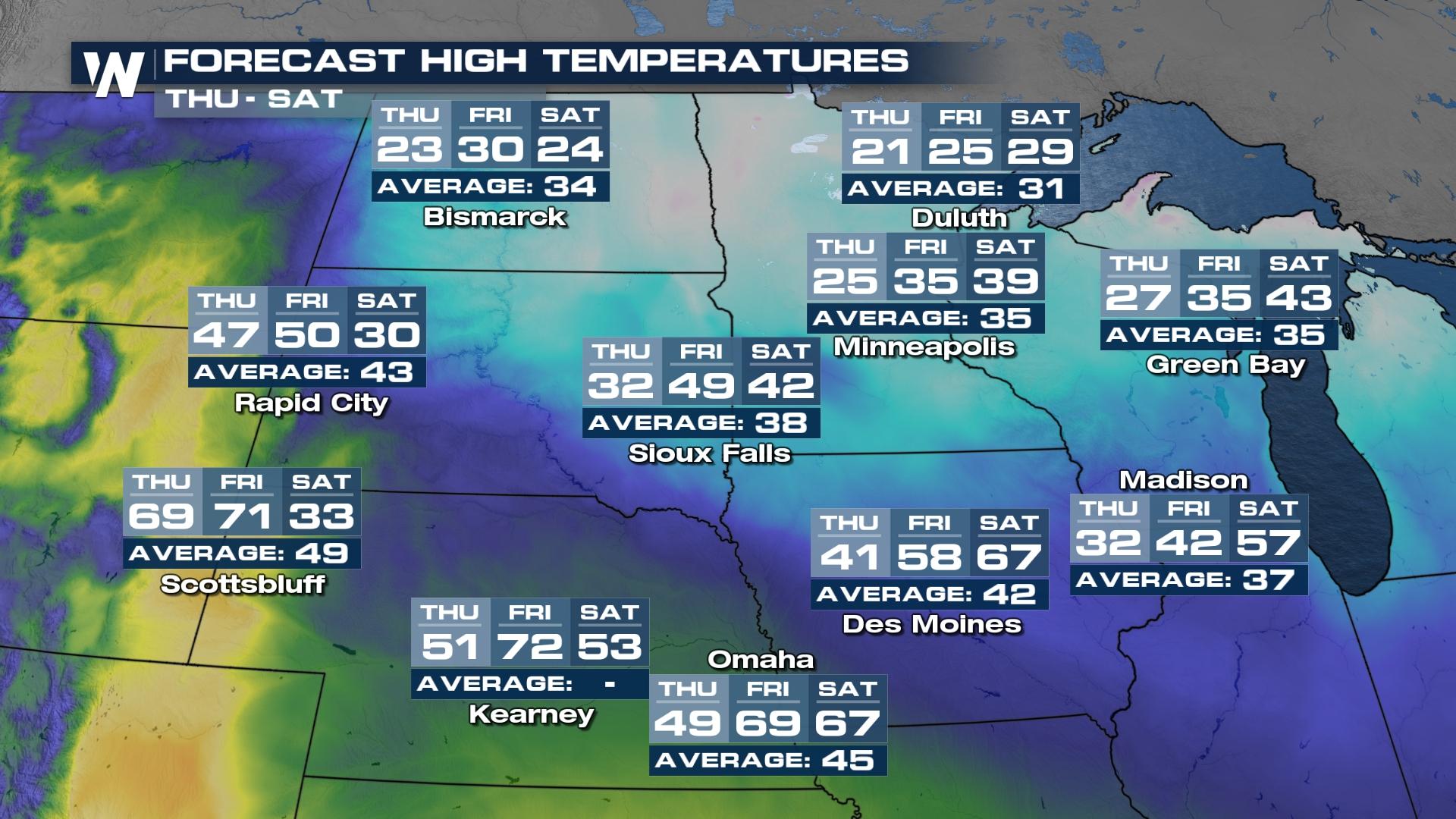 Forecast Timing
A stalled frontal boundary and multiple waves of upper level energy will help create bands of snow and ice at times through Friday. This wave will create light snow and additional areas of freezing drizzle, spreading east across the region through early Thursday. By the commute hours Thursday, portions of I-29, I-90, and I-94 are expected to see impacts from this new round of snow.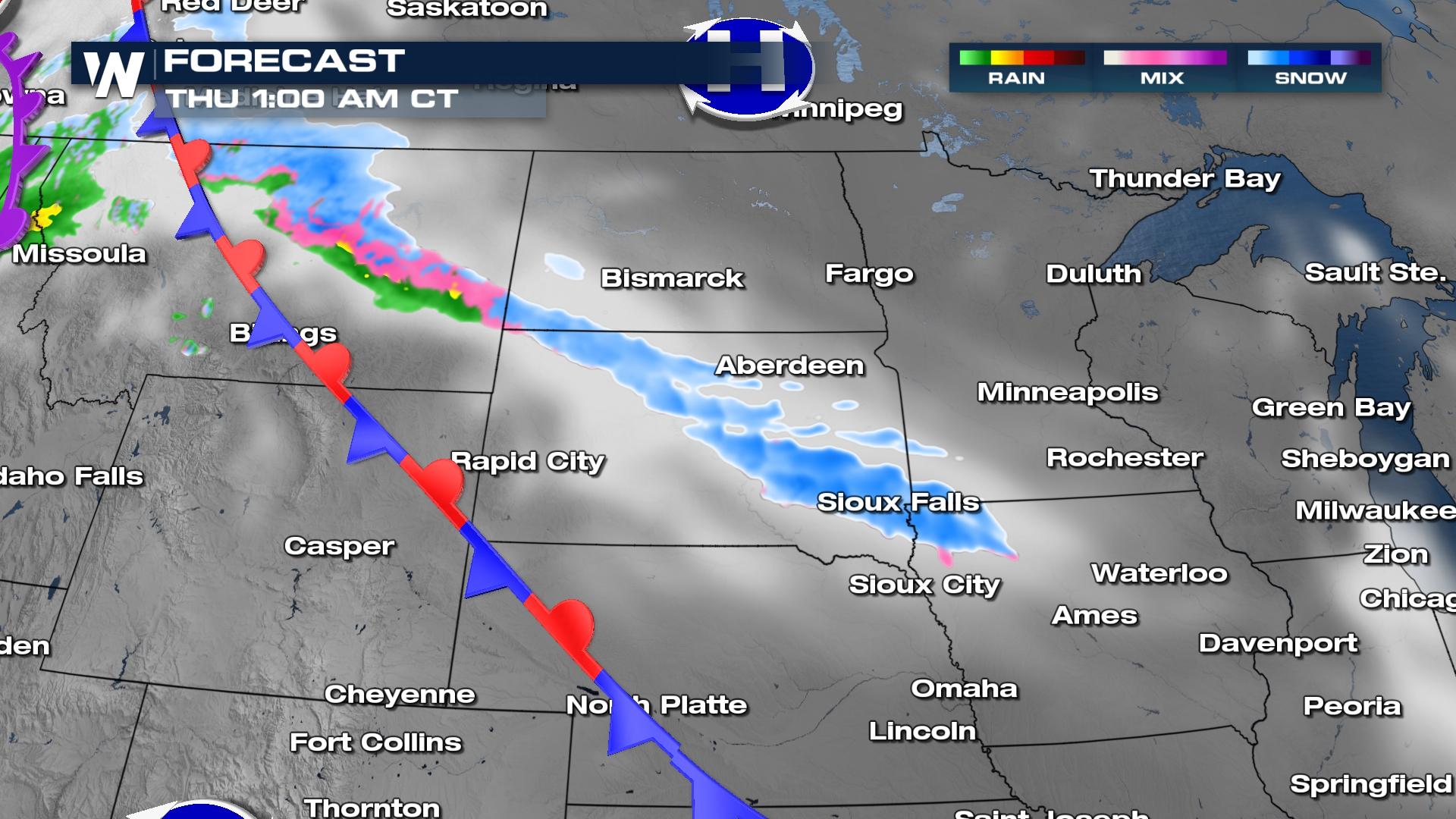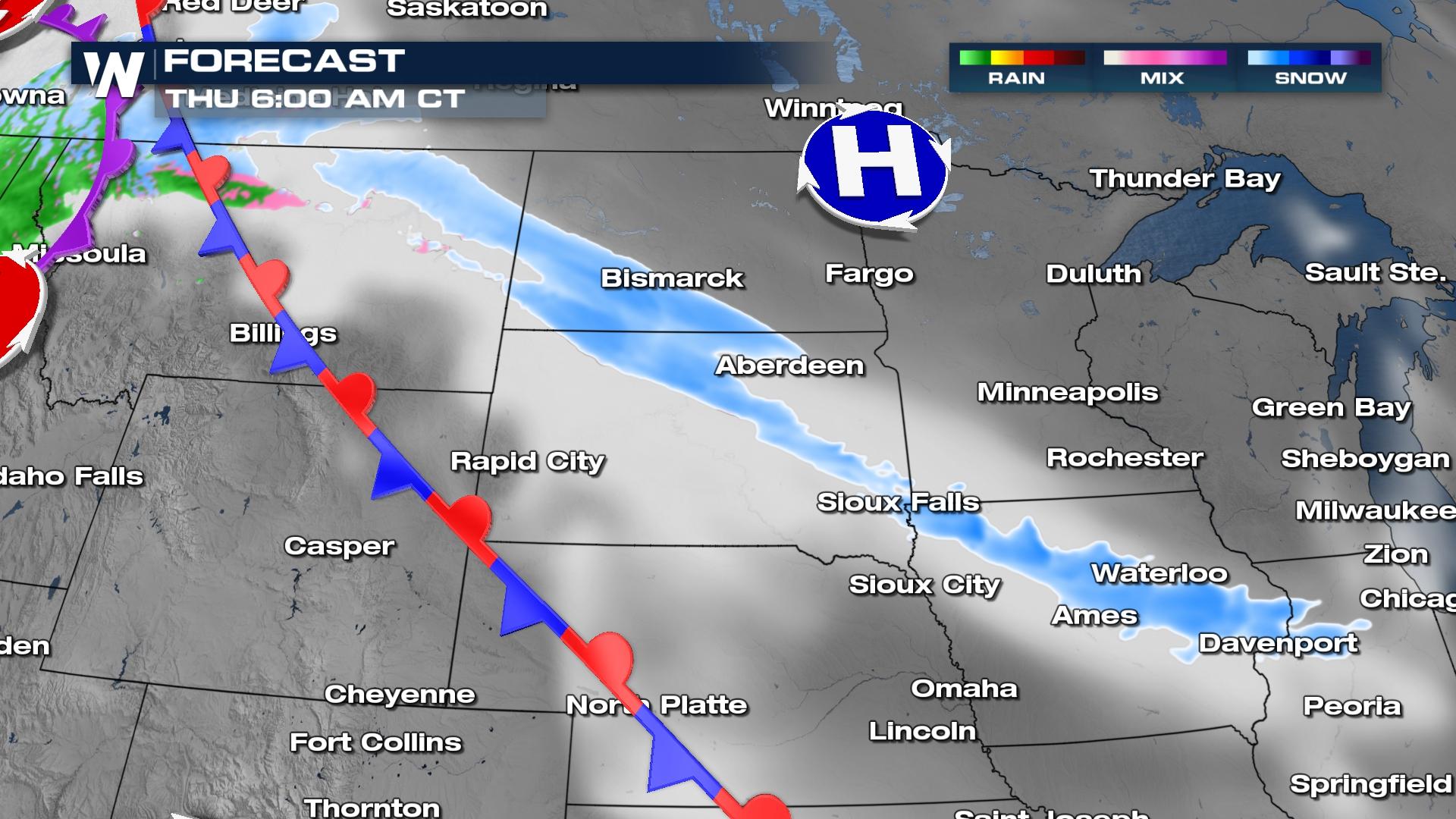 Light snow will continue to gradually lift north ahead of the low developing in the Northwest.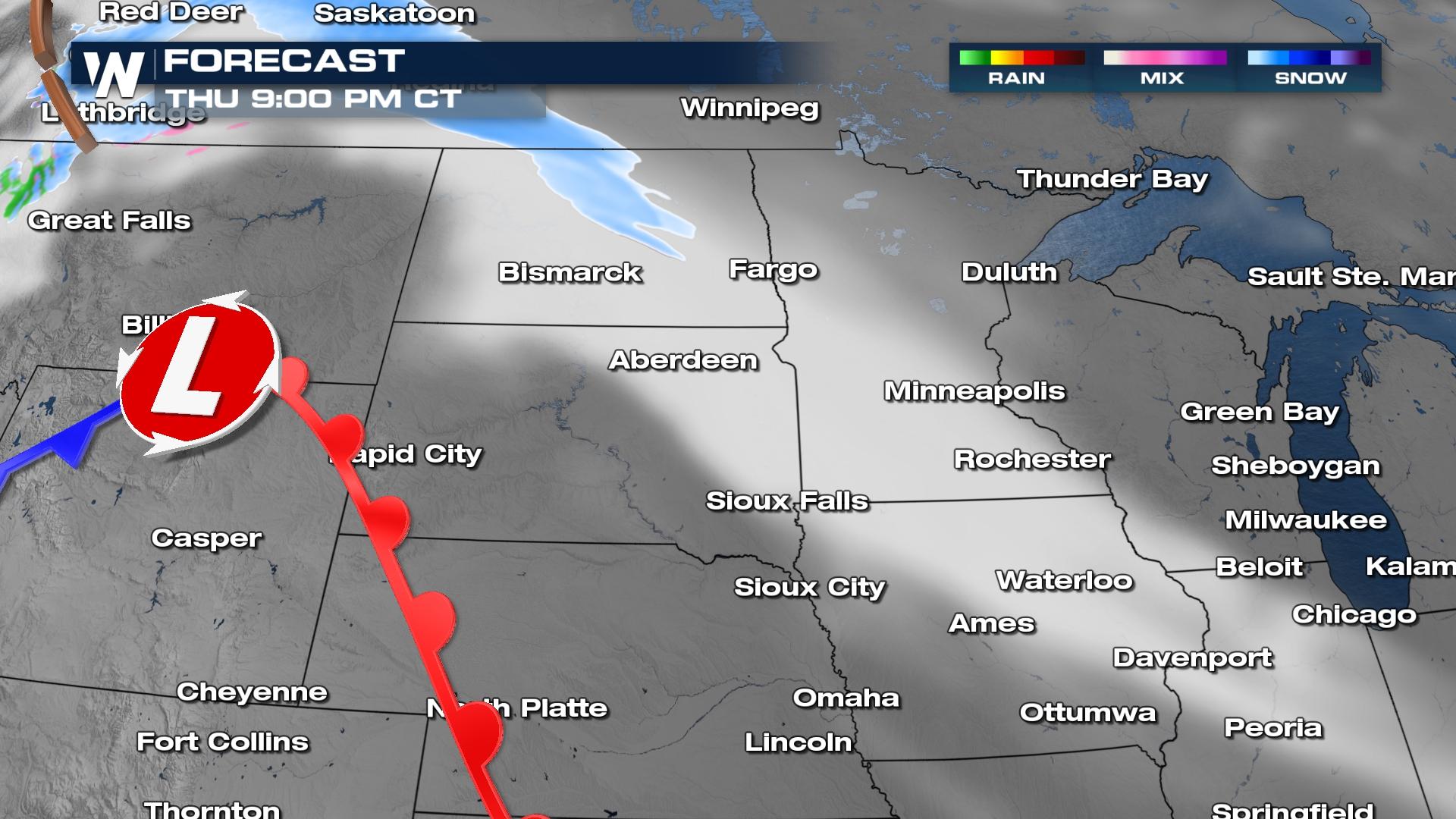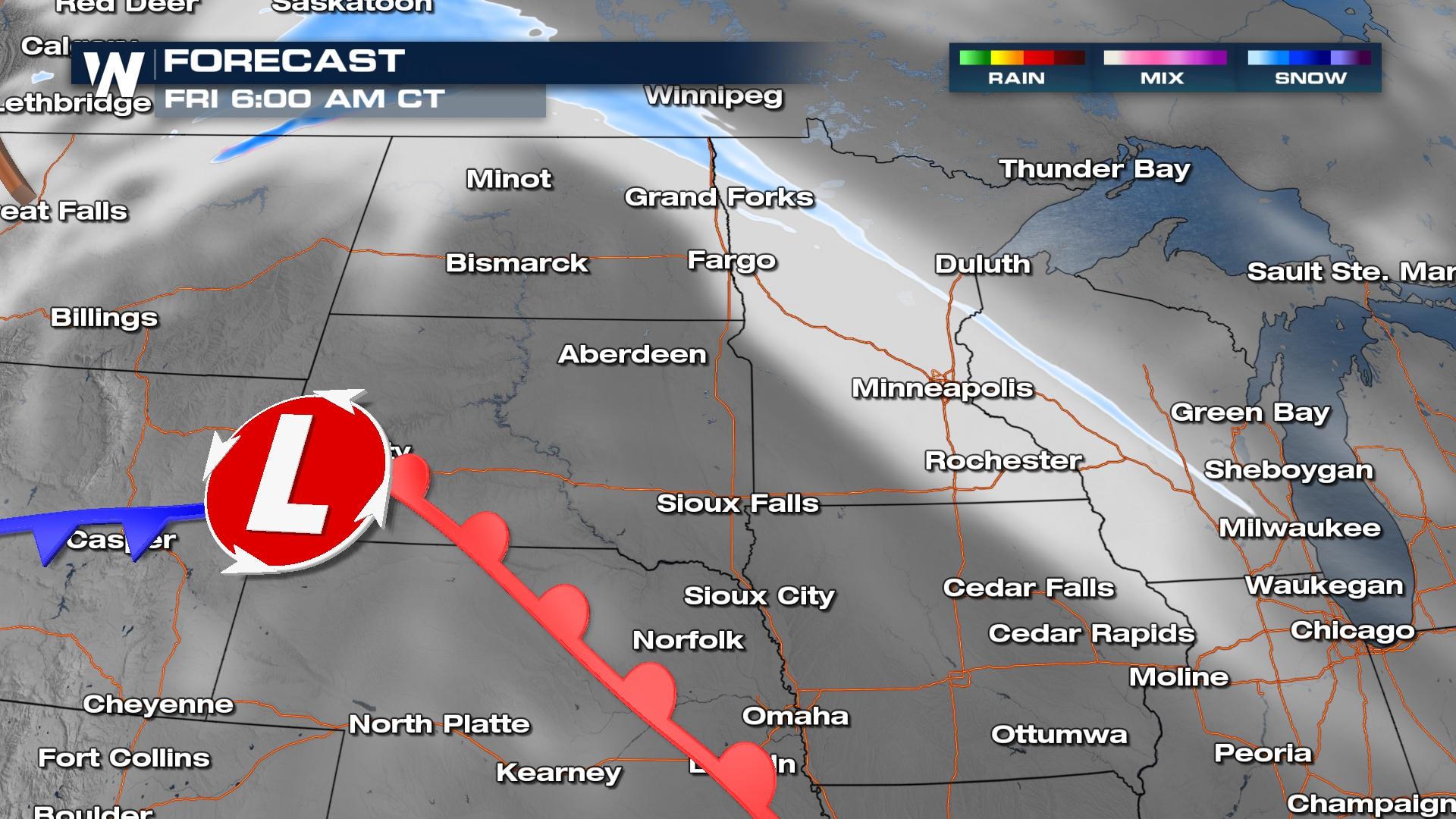 New snow is expected to primarily range between 1-3 inches. If heavier bands of snow develop along the emerging front, a few locations could see totals approach 4-6 inches.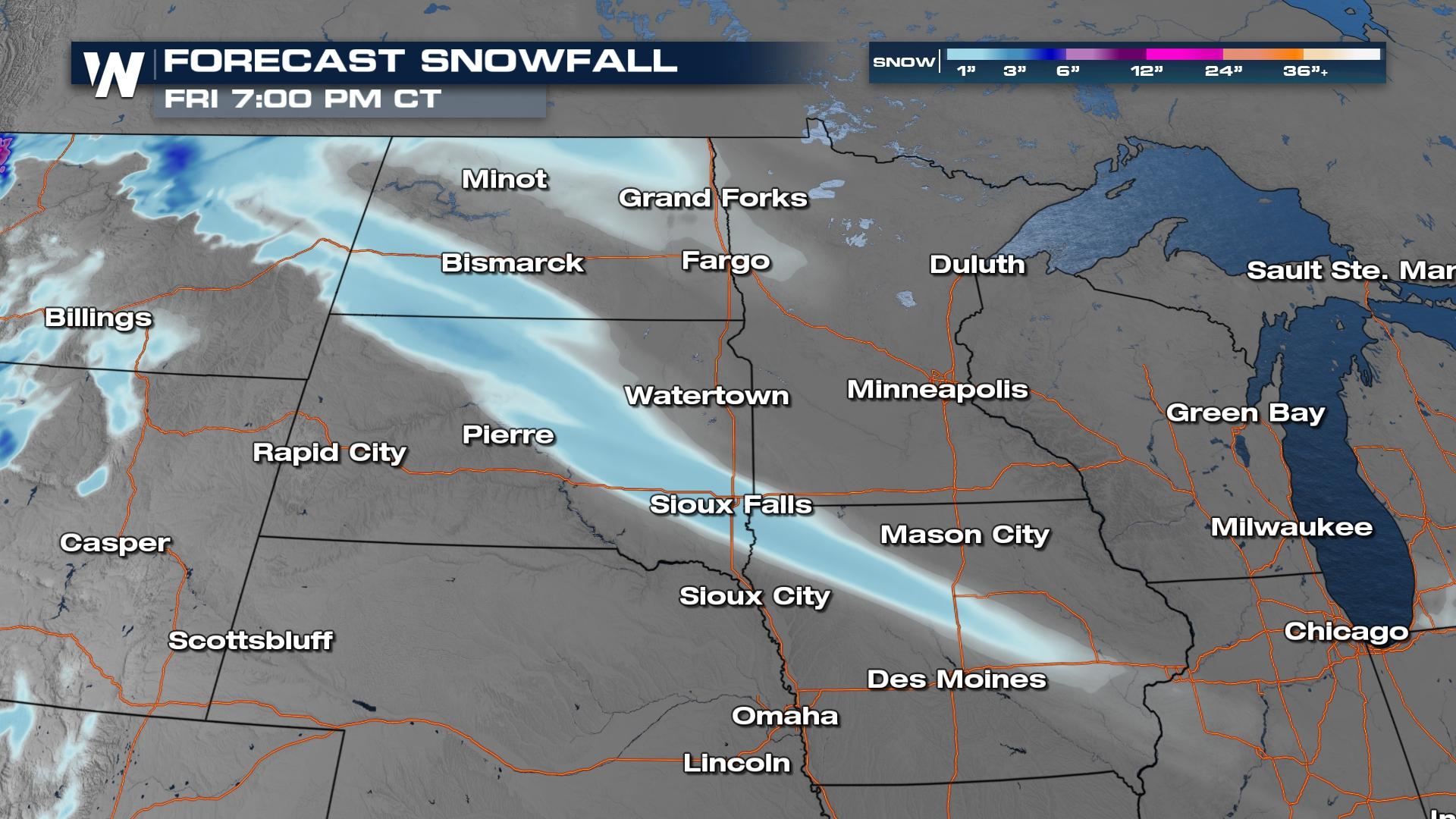 This system will continue to be monitored as part of our top weather headlines. For the latest forecast in the North Central Region, tune in at :30 past each hour.