For the 14th-straight day there were confirmed tornadoes across the Lower 48, bringing the estimated total of tornadoes to about 500 in the past 2 weeks.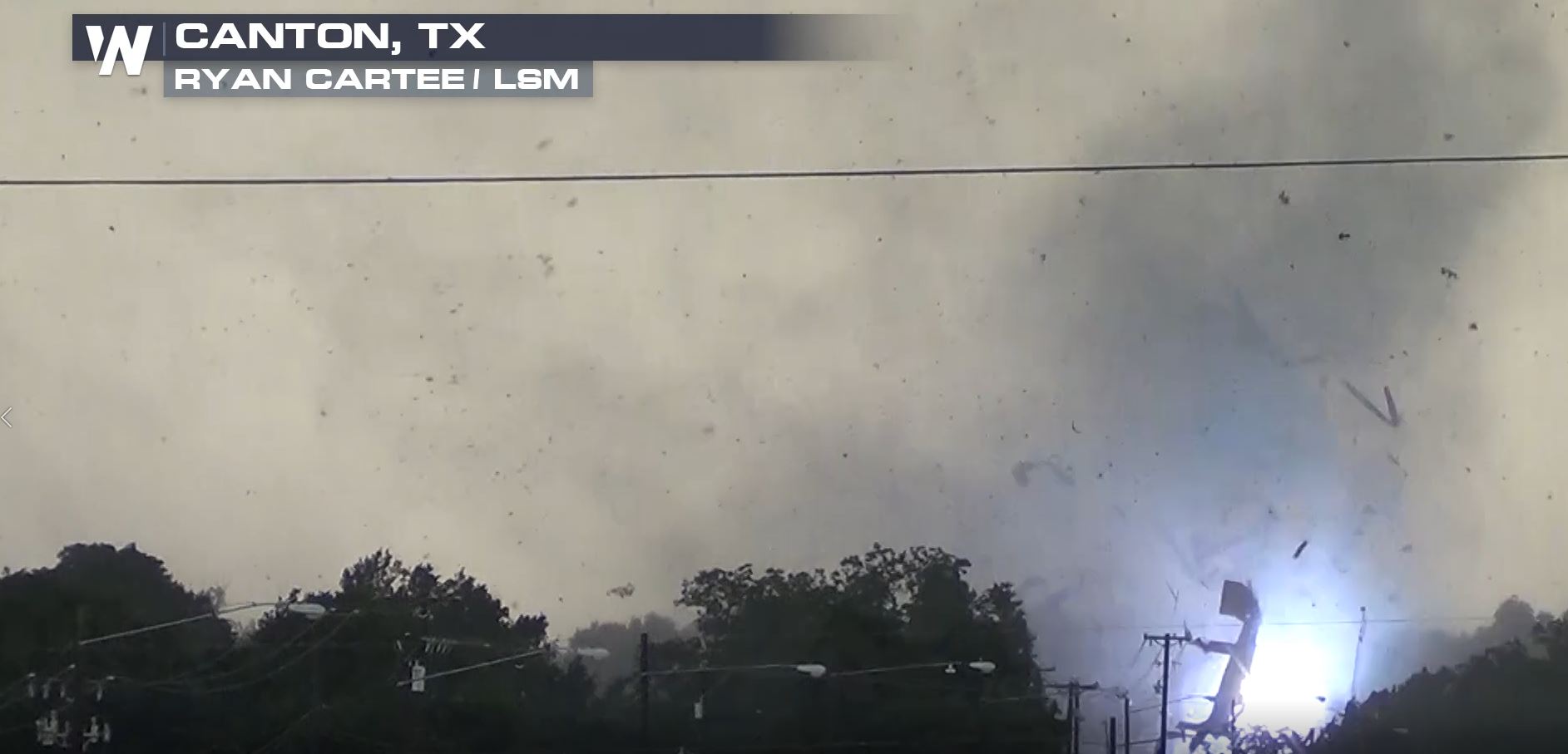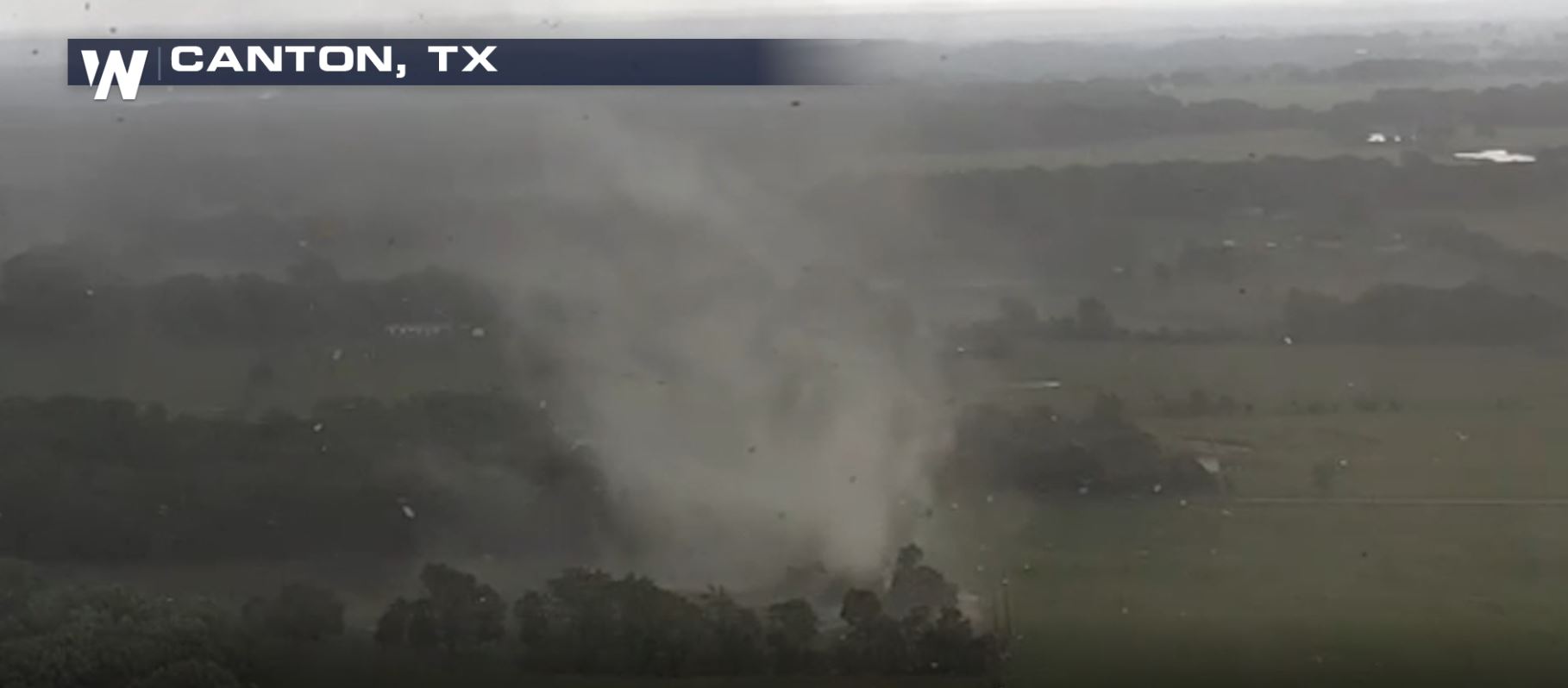 Wednesday was no exception. As of Wednesday evening, there were about 20 reports of tornadoes in the U.S. Most of these were in Texas, Iowa and Illinois. A tornado was reported in Oklahoma as well.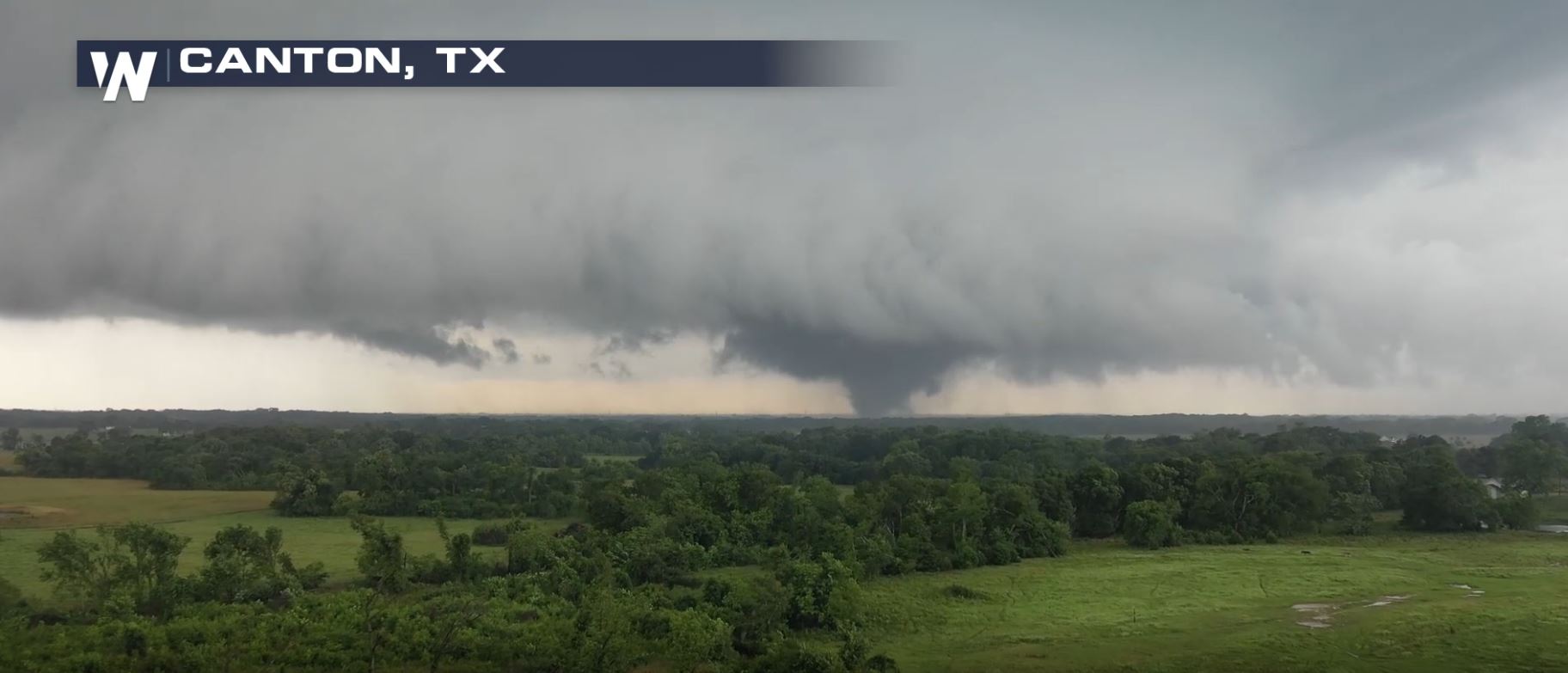 The most intense footage sent into us here at WeatherNation was from our field correspondent Brandon Clement. This video is from Canton, Texas and shows the tornado moving away from the camera as it traveled northeast.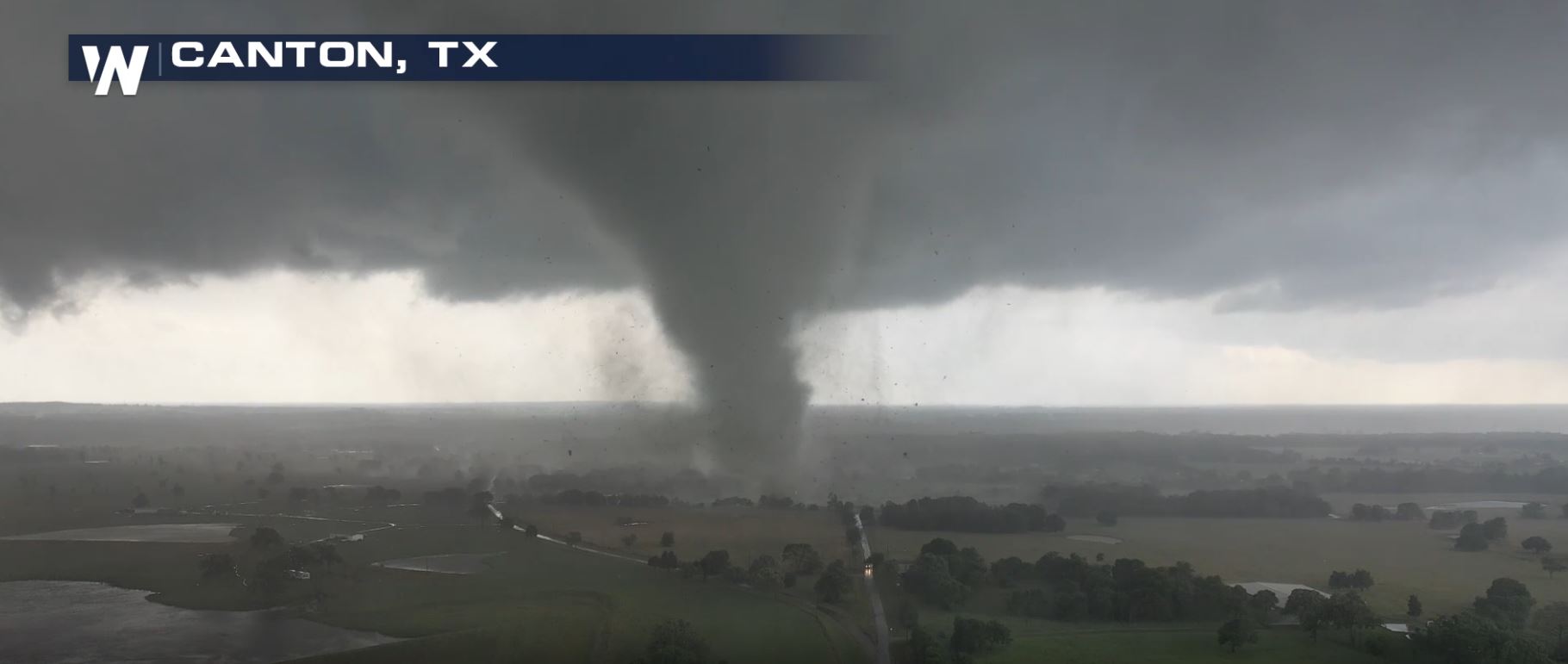 Wednesday continued a very busy streak of severe weather across the Contiguous U.S. There were about 20 reports of tornadoes Wednesday alone, adding to the roughly 20 Tuesday, 70 Monday and 36 on Sunday. Those numbers are from the
Storm Prediction Center
, using the Filtered Reports option in the archives.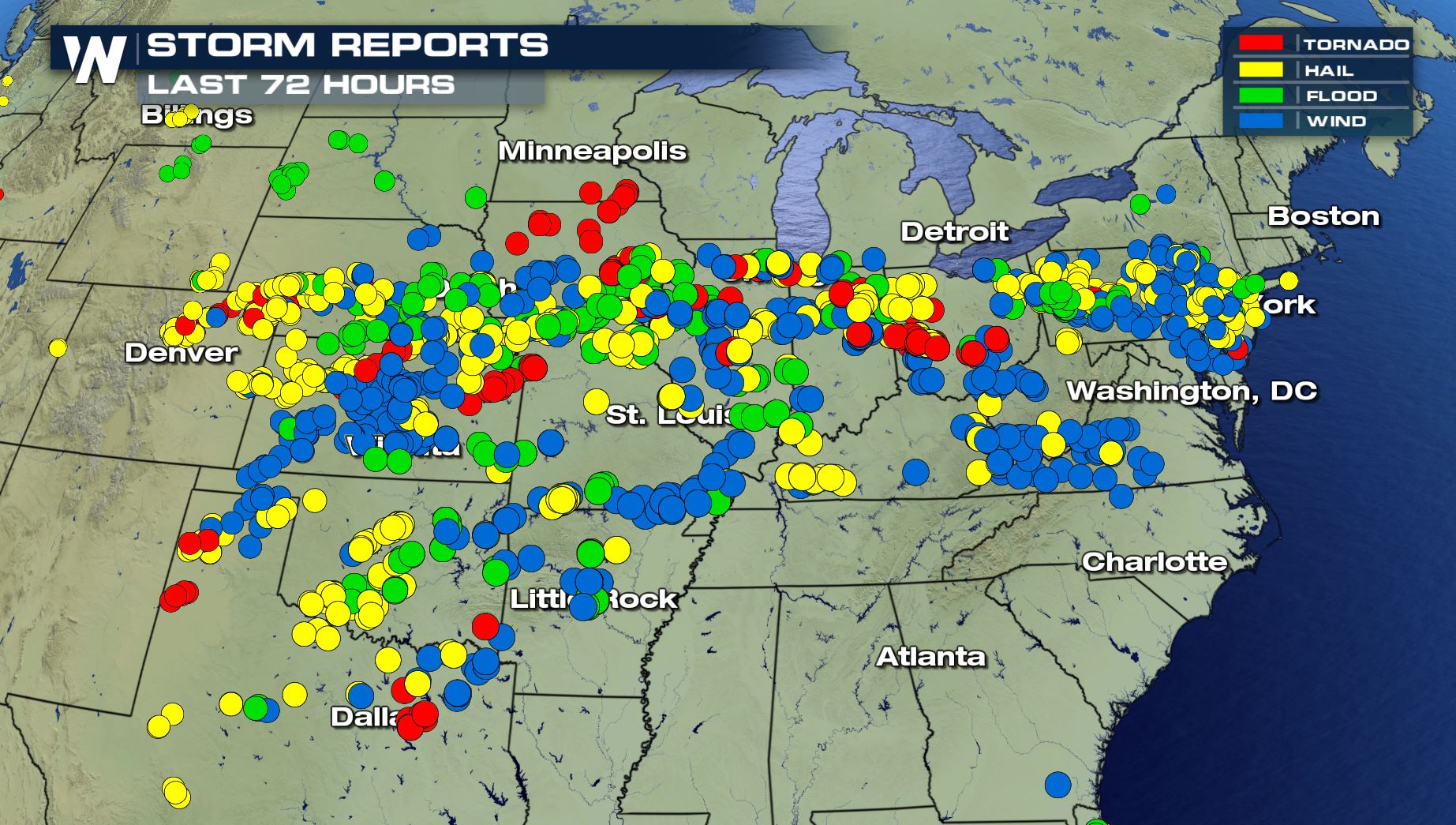 How about Thursday? There will be more severe thunderstorms, focused in the mid-Atlantic and another area in West Texas.
You can read more about Thursday's severe threat here.
For WeatherNation, Meteorologist Steve Glazier