Soaking rain and lake effect snow is covering the eastern U.S. today.  On Saturday, more inclement weather is expected in the northeast from the same system.  But as all of this nasty weather is happening, another storm is already forming out west, getting ready to bring another round of snow and rain to some of the very same areas on Monday and Tuesday. It will begin as an Alberta Clipper, a cold front, dropping down from Canada across Montana.  Some light snow is expected across Big Sky country Friday night.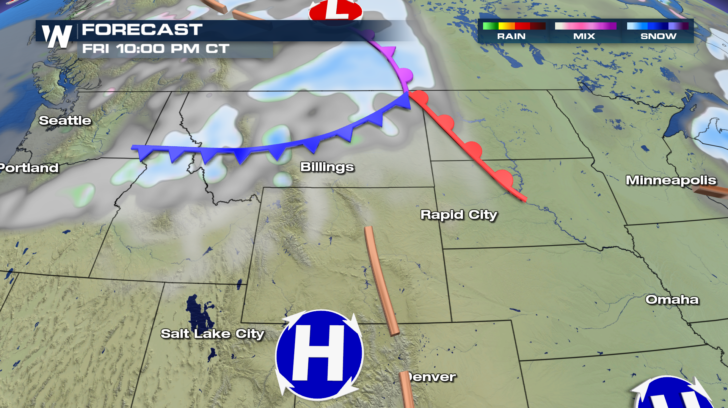 By Sunday night, the cold front will extend from Michigan, down through St. Louis, and into Texas.  A little more snow is expected behind the front as cold air settles in behind it.  And some rain will develop ahead of the front along the gulf coast of Texas and Louisiana.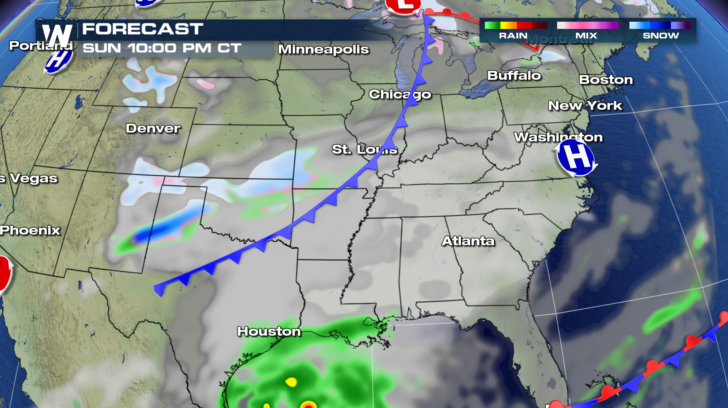 By Monday, the front will combine with another low pressure system coming out of the Gulf of Mexico.  Heavy rain will be possible in parts of South Carolina and Georgia.  Rain will spread into North Carolina, Virginia, and northern Florida.  To the north, where temps are cold enough, a band of snow will start to form.  Syracuse and Buffalo could see snow, along with parts of  Pennsylvania, Ohio, and Kentucky.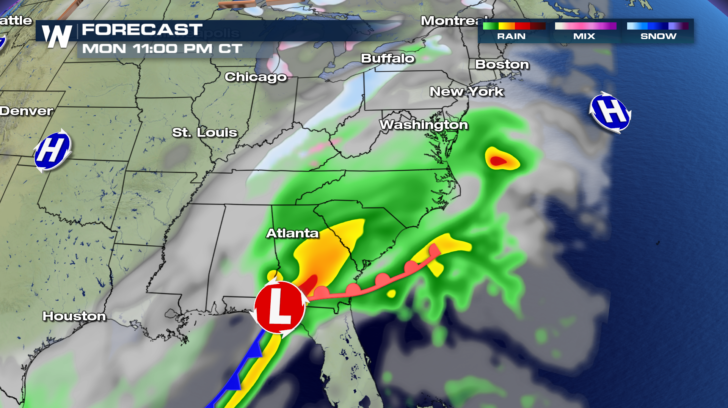 On Tuesday, as the low pressure works up the east coast, we'll have another coastal storm on our hands.  The Nor'easter will spread rain farther to the north, into portions of New Jersey, Long Island,  Connecticut, and Massachusetts.  Snow and a winter mix will make an appearance in Maine, Vermont, New Hampshire, Upstate New York, western Pennsylvania, and parts of the Ohio Valley.  It's a little too early to pinpoint snow totals.  But some of the snow totals could be substantial.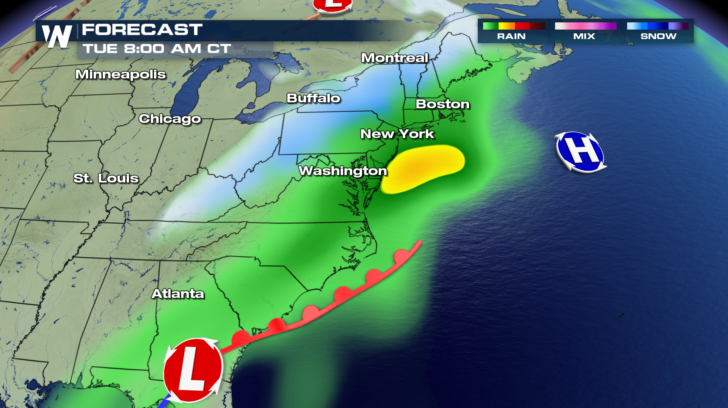 In the southeast, it will be a rain event.  Little Rock will see rain on Monday.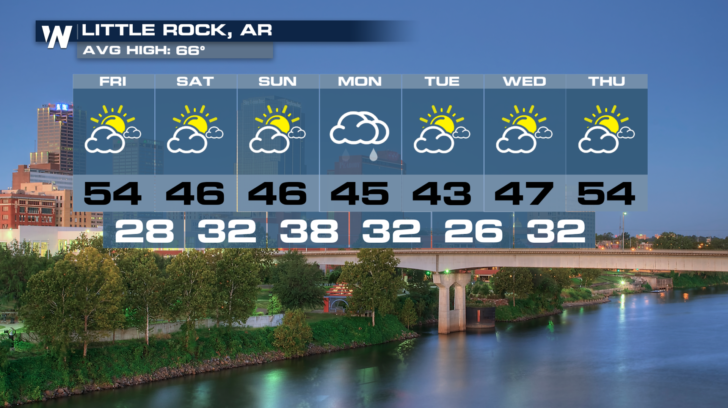 A little farther north, Louisville could see a winter mix Monday night or Tuesday morning.  But any winter weather shouldn't amount to very much.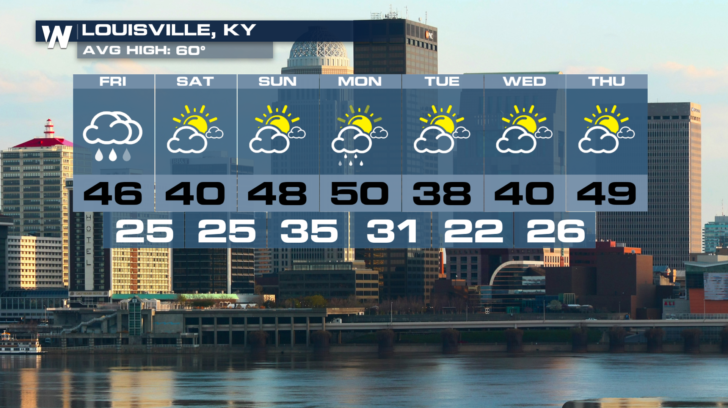 Buffalo could certainly see accumulating snow from this next system.  Snow is possible Monday night, Tuesday, and possibly into Wednesday morning.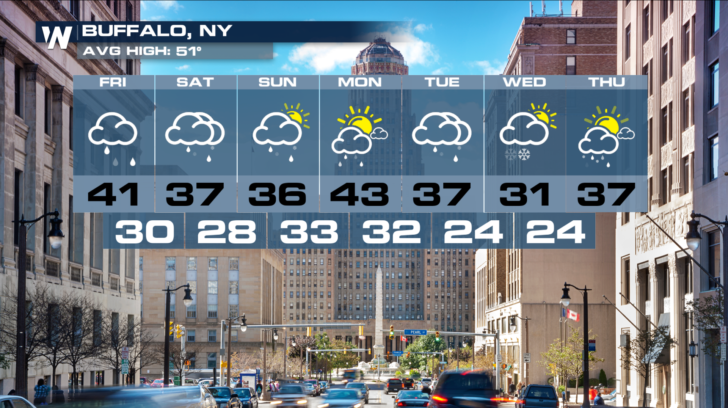 Rain is expected in Boston on Tuesday.  But just to the north of Boston, colder temperatures could lead to snow, sleet, and freezing rain.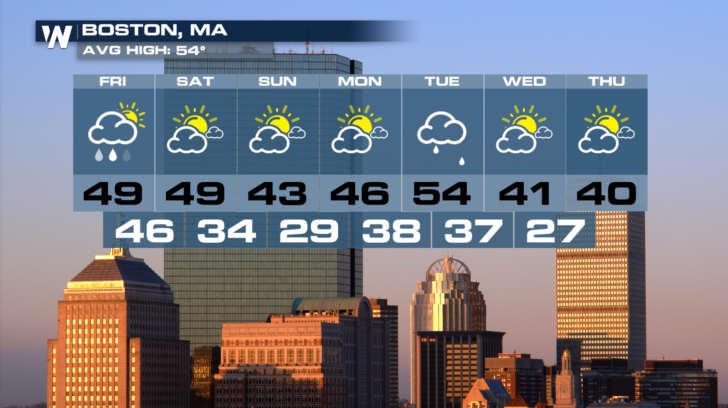 For the very latest developments on the next east coast storm, stay tuned to WeatherNation on Dish Network, Fire TV, Roku, and Apple TV. For WeatherNation:  Meteorologist Matt Monroe