It has certainly been a cold and snowy winter for many places in the central U.S.  Most people there are counting the days until Spring arrives, and the warmer weather begins.  But that hasn't happened quite yet, and another round of snow is on the way.  Luckily, snow totals won't be overwhelming, and the system moves away fairly quickly. Winter Weather Advisories are in effect through Friday for the areas shaded in purple.  1 to 4 inches of snow are expected in these areas.  A small part of extreme southwestern South Dakota could pick up a little more, 4 to 6 inches.
Forecast models have snow falling from Sioux Falls to Lexington through the afternoon.  Snow will also come down in places like Iowa City, Indianapolis and Louisville.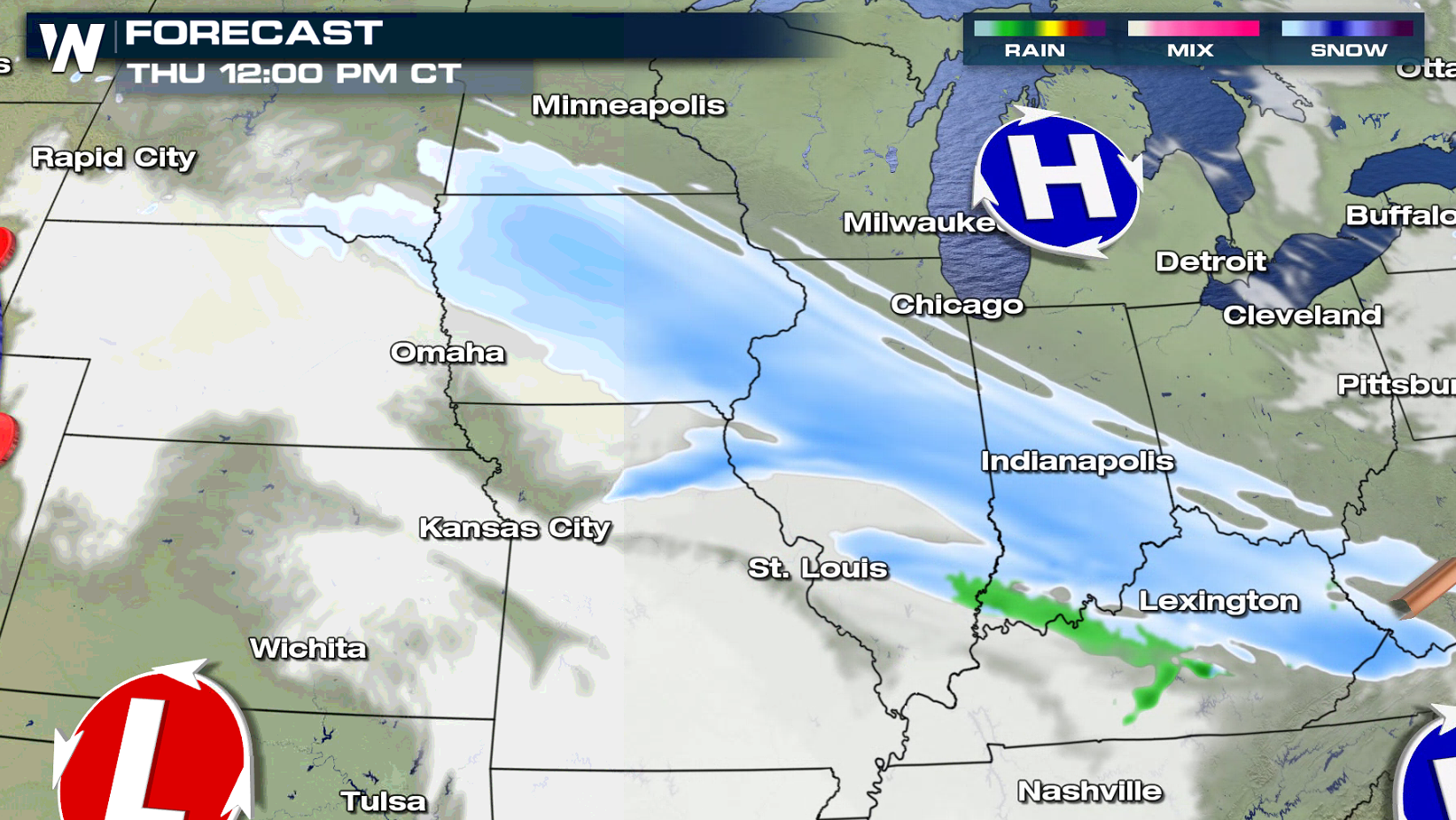 Into Friday morning, snow will spread through parts of the Ohio Valley and into the Mid Atlantic. Roads could still be a bit tricky with 1 to 3 inches of new snowfall.  Take it slowly around town on the way to work and school.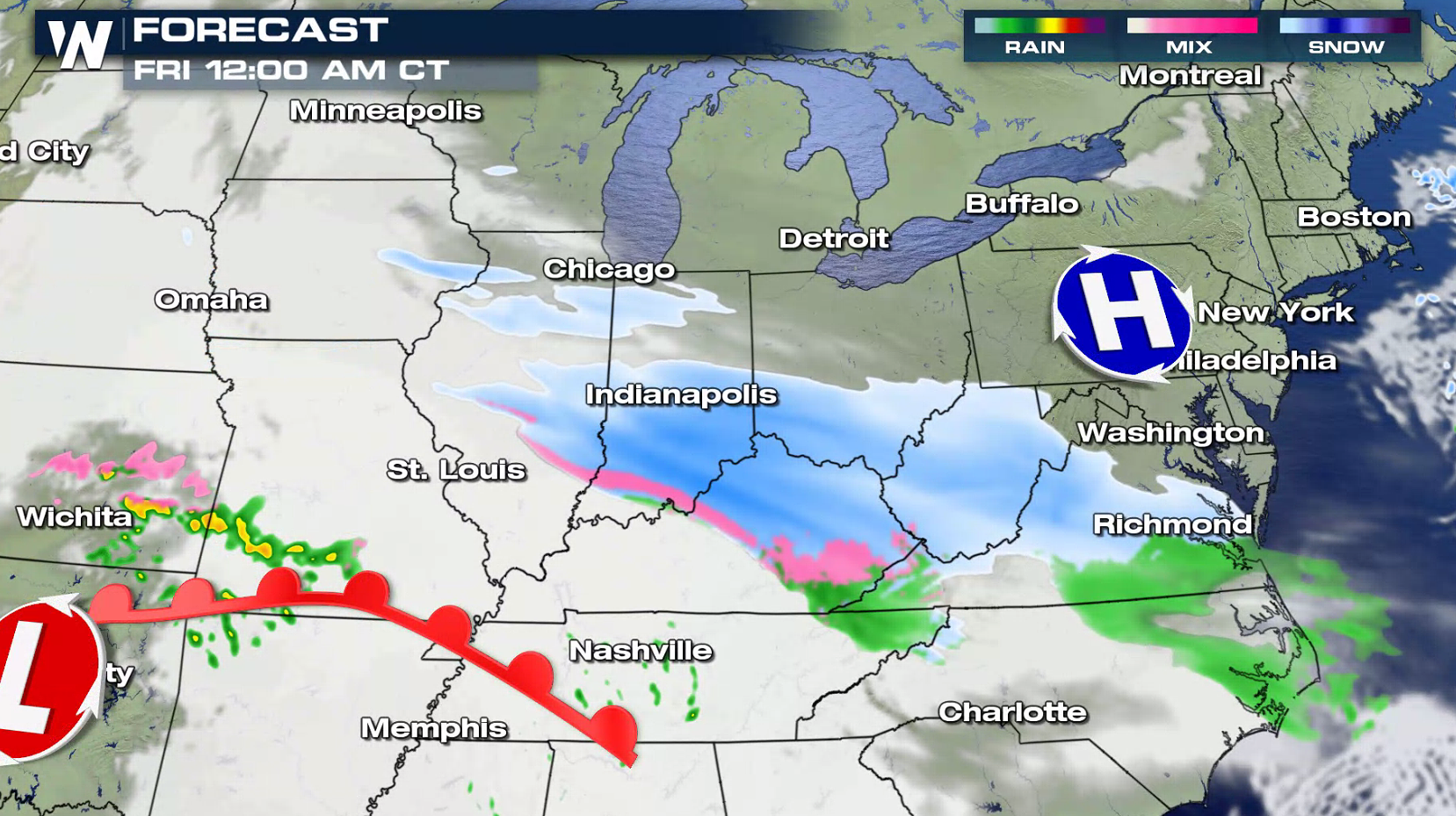 During the day on Friday, snow will gradually push across most of the Middle Atlantic. Accumulations are likely from the Jersey Shore through Chesapeake Bay and into the Smokey Mountains.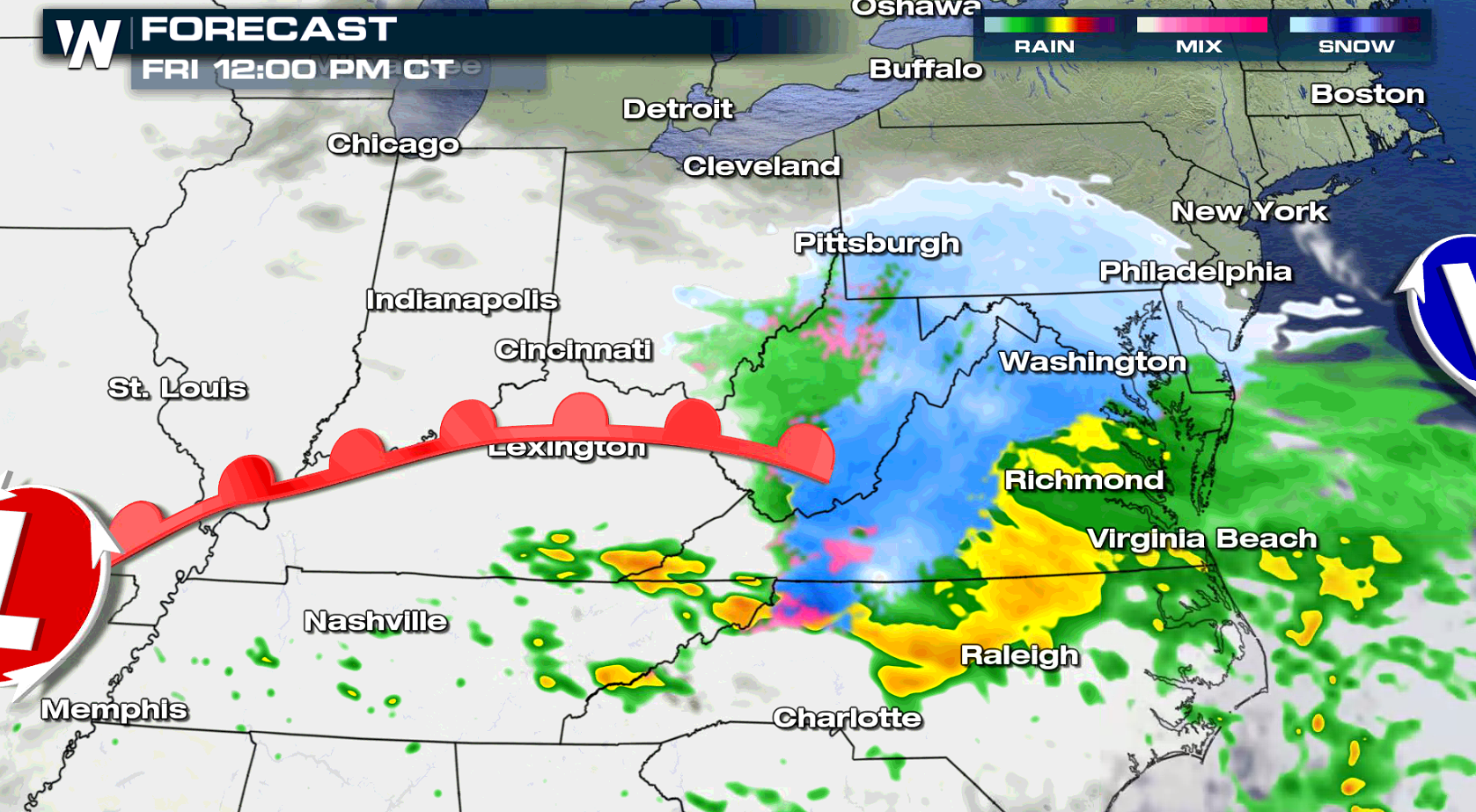 Again, overall forecast accumulations will be relatively light.  Anywhere from an inch of snow, up to 6 inches.  There could be some 6 inch totals where you see the purple shading in the map below, in portions of West Virginia.
Omaha will see the snow end by midday.  Friday looks sunny and chilly, with a high of 33 degrees.  But there could be a little more winter weather arriving Friday night into Saturday morning, and again Monday night into Tuesday morning.  The forecast is very similar for Des Moines, just a couple hour drive to the east. Indianapolis will see snow into Friday morning, with rain Friday afternoon and Saturday.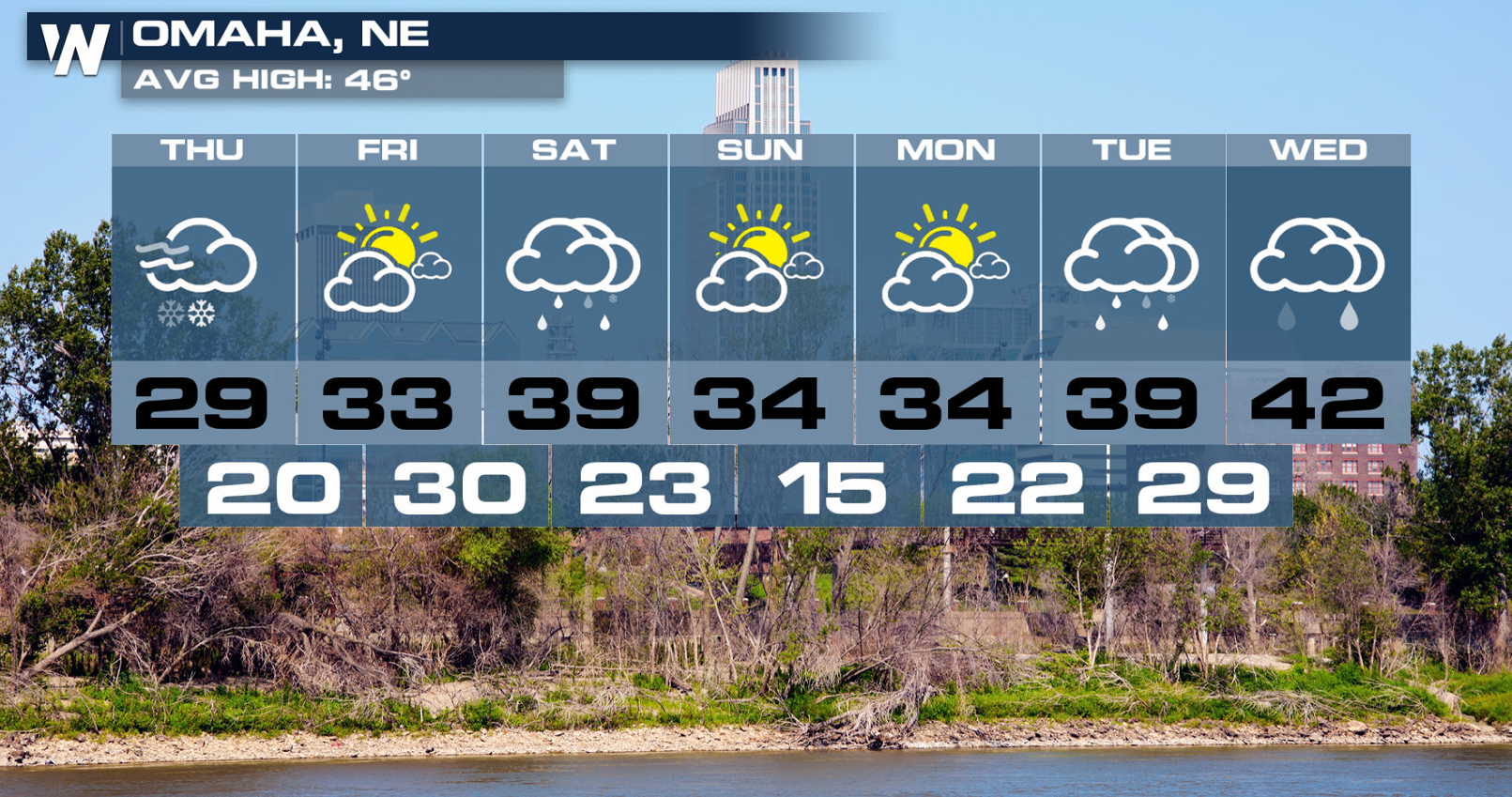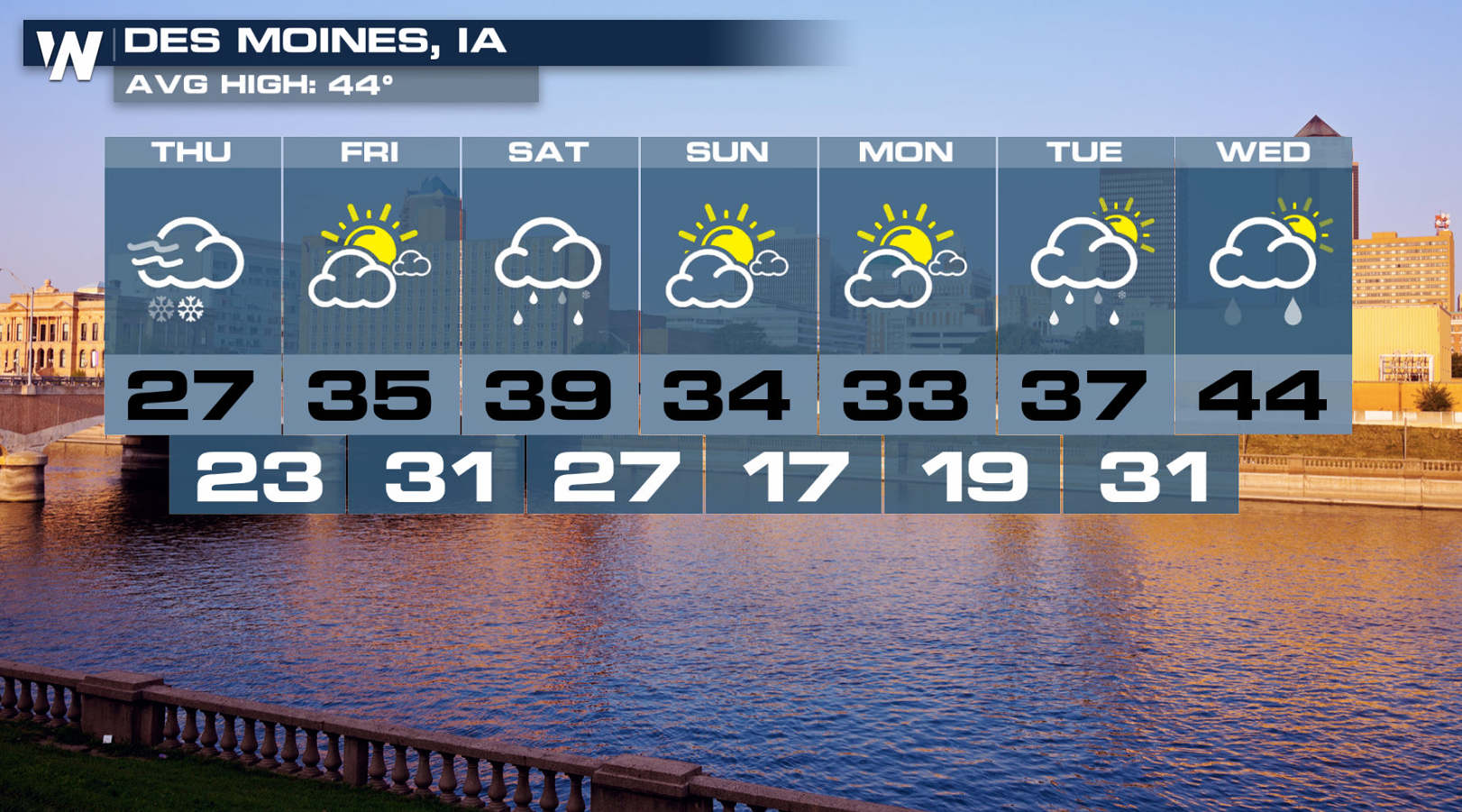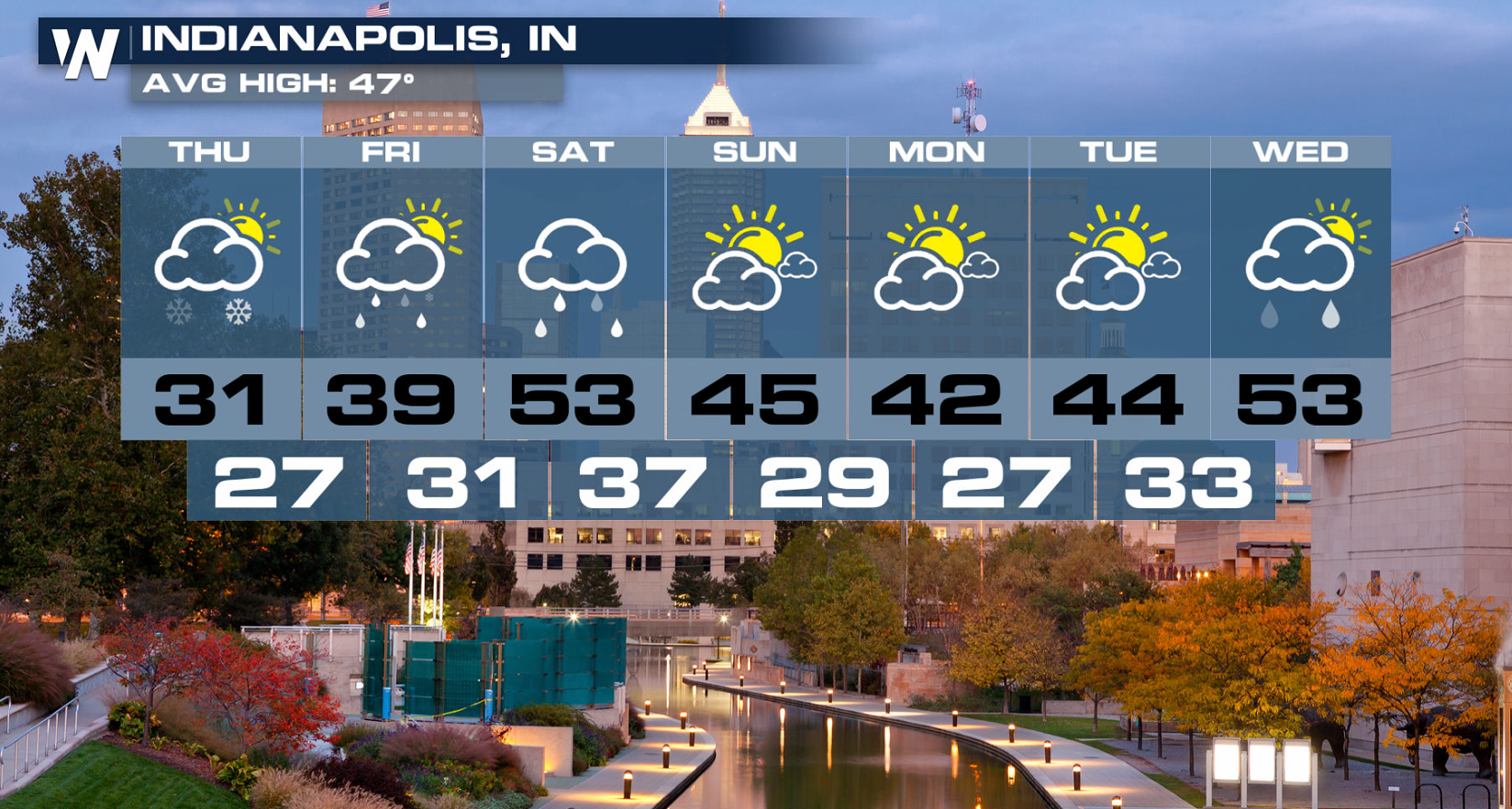 For the very latest weather forecast, tune in to WeatherNation.  You can watch on the Dish Network, Roku, Fire TV, Pluto, and Apple TV.  You can also download the WeatherNation App to your I-phone or Android devices. For WeatherNation:  Meteorologist Matt Monroe