A big portion of the Nation will have the risk of severe weather today.  From Texas to Connecticut there will be a risk of large hail, damaging winds and tornadoes.  Here is the latest outlook from the Storm Prediction Center.
Severe Outlook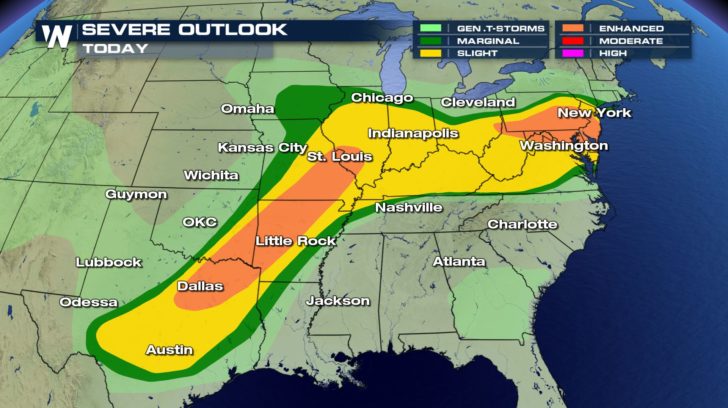 Severe Risks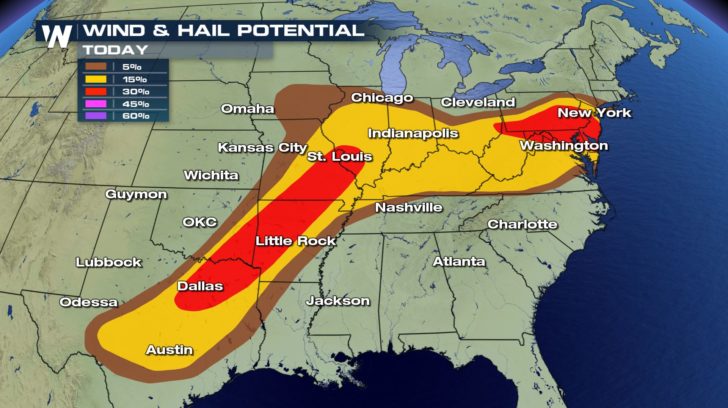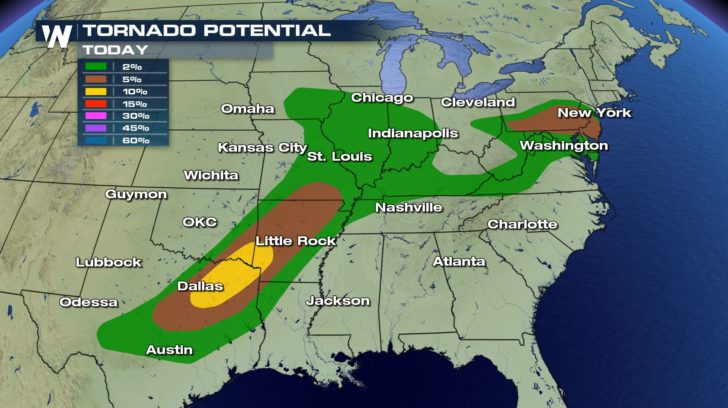 From the Red River Valley to the Ark-La-Tex and into the Ohio Valley and the Northeast, please be prepared for strong to severe storms.   Large hail and damaging winds will be possible, but the tornado risk will also be there in these areas.  The Red River Valley could see several strong tornadoes (EF2 or higher).
Forecast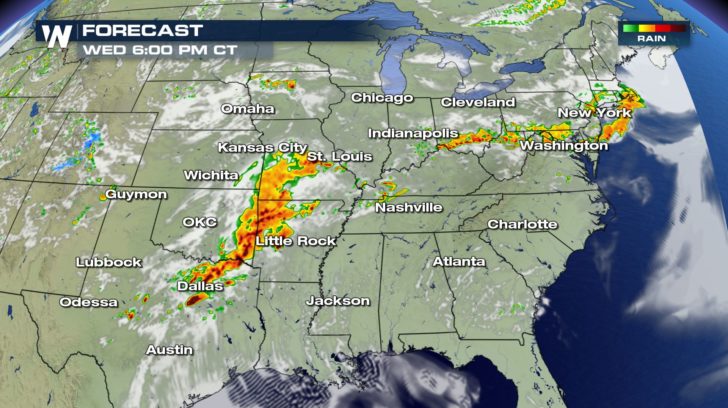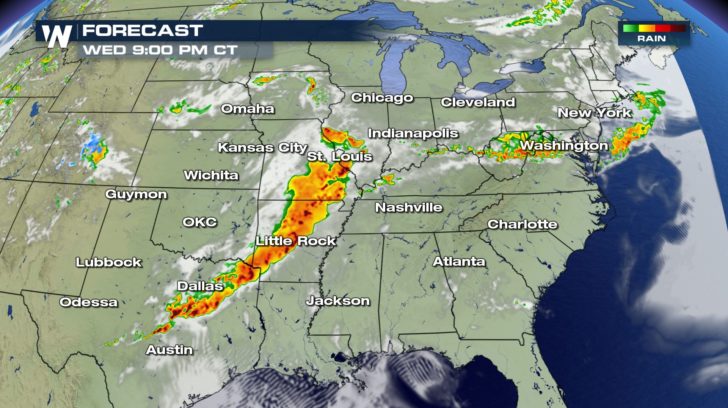 We'll time out the storms for Wednesday, May 29. Storms will become more organized as we head toward the evening hours. This means the severe threat will really ramp up as we head towards 5 PM to 6 PM and will last til around midnight. The good news is this doesn't look like it will be an overnight event. As we head into Thursday morning, these storms will break apart and the start to our Thursday should be rather quiet. Rain totals will be be quite high over the next 12 hours, where areas in Texas, Oklahoma, and Arkansas could see up 3 to 7 inches of rain. This means there will be a threat of flooding on top of the severe threat. Keep checking with
WeatherNation
for the latest updates. We'll have live reports from Oklahoma on the ongoing flooding through the week.