Deadly wildfires that sparked Thursday grew rapidly by the weekend, fueled by ongoing gusty winds and previously-dry conditions. We are going to dive into the weather discussion about when the next appreciable rain may come. However, if you want to know more of the current fire information, we encourage you to visit our other story titled '
Deadly California Fires Blaze Out of Control
.' (<-- tap/click there) From a weather standpoint, no rain is forecast through the rest of Veterans Day Weekend.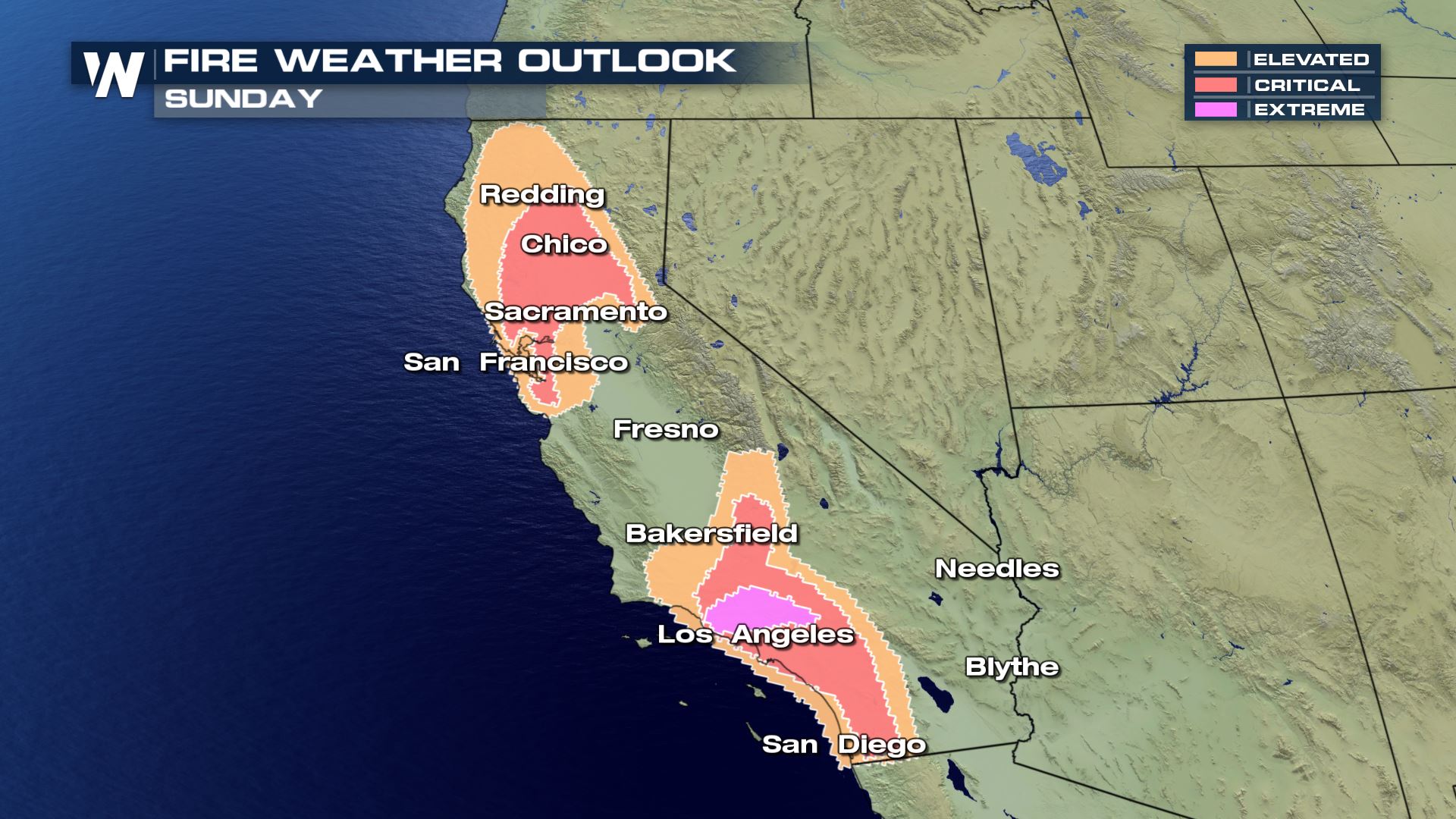 The fire weather outlook for Sunday, November 11 Critical to extreme fire conditions are expected on Veterans Day. The worst of the fire weather conditions will be the areas shaded in salmon (reddish) and bright pink. Another round of gusty winds is expected to develop, fueling any ongoing fires.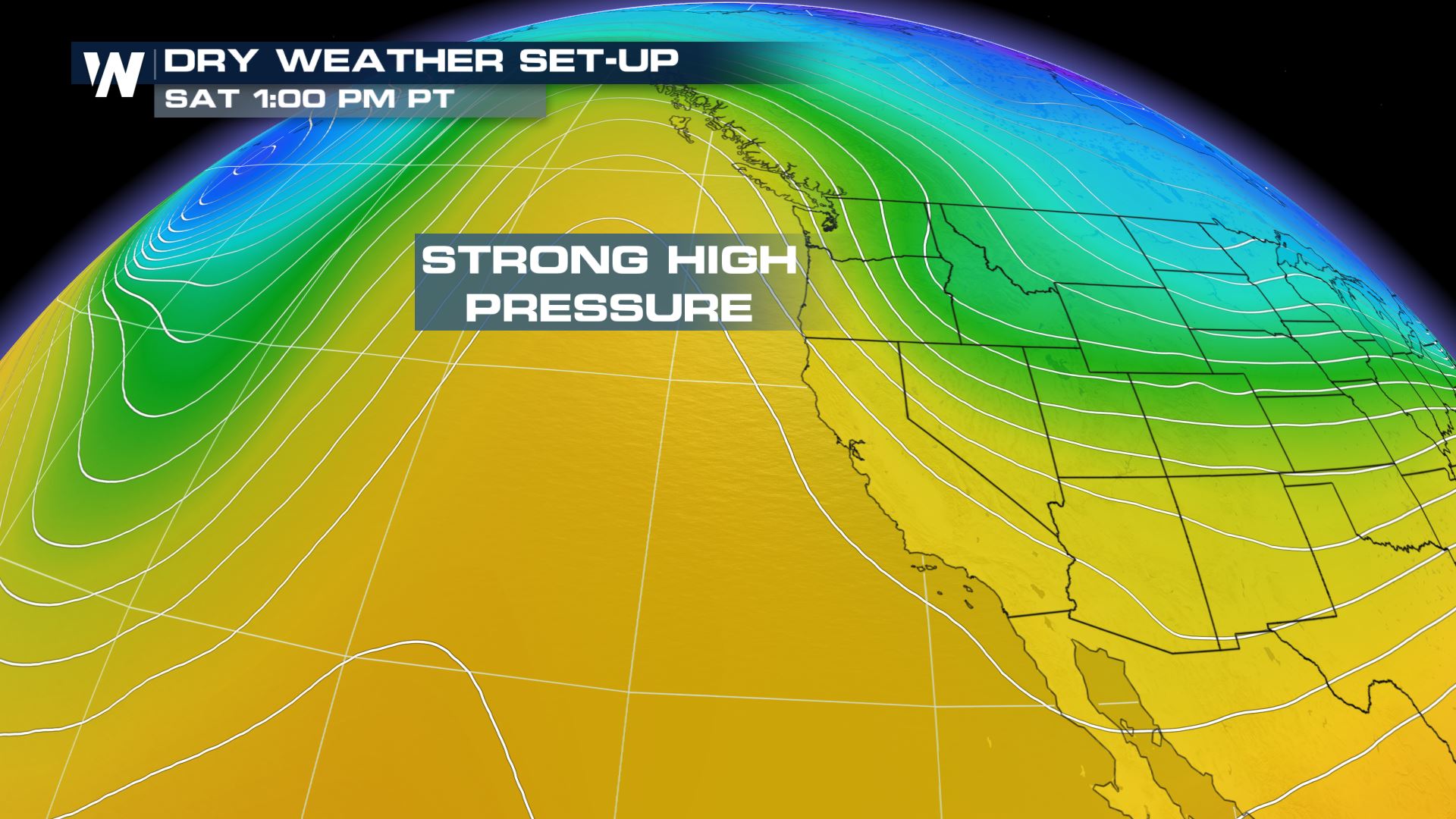 A strong area of high pressure is currently blocking any rain from entering California. As of Saturday afternoon, the center of the high pressure area was located just to the west of the state. It is forecast to move directly overhead by Monday and Tuesday.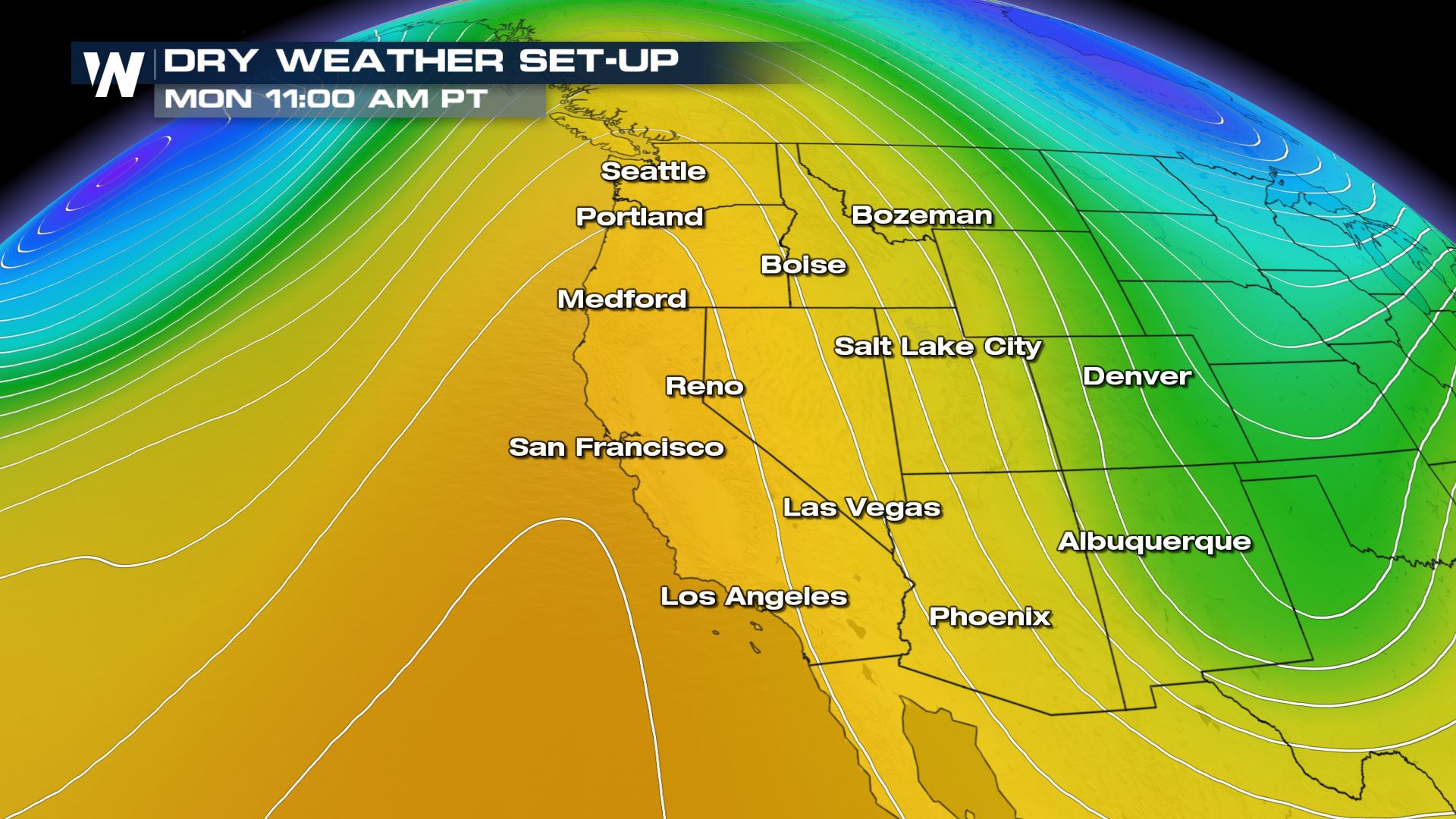 Meanwhile, this area of high pressure will continue to push any cooler/wetter weather around California and most of the West. The area of high pressure looks to dominate California through most, if not all, of the upcoming week (through the 16th).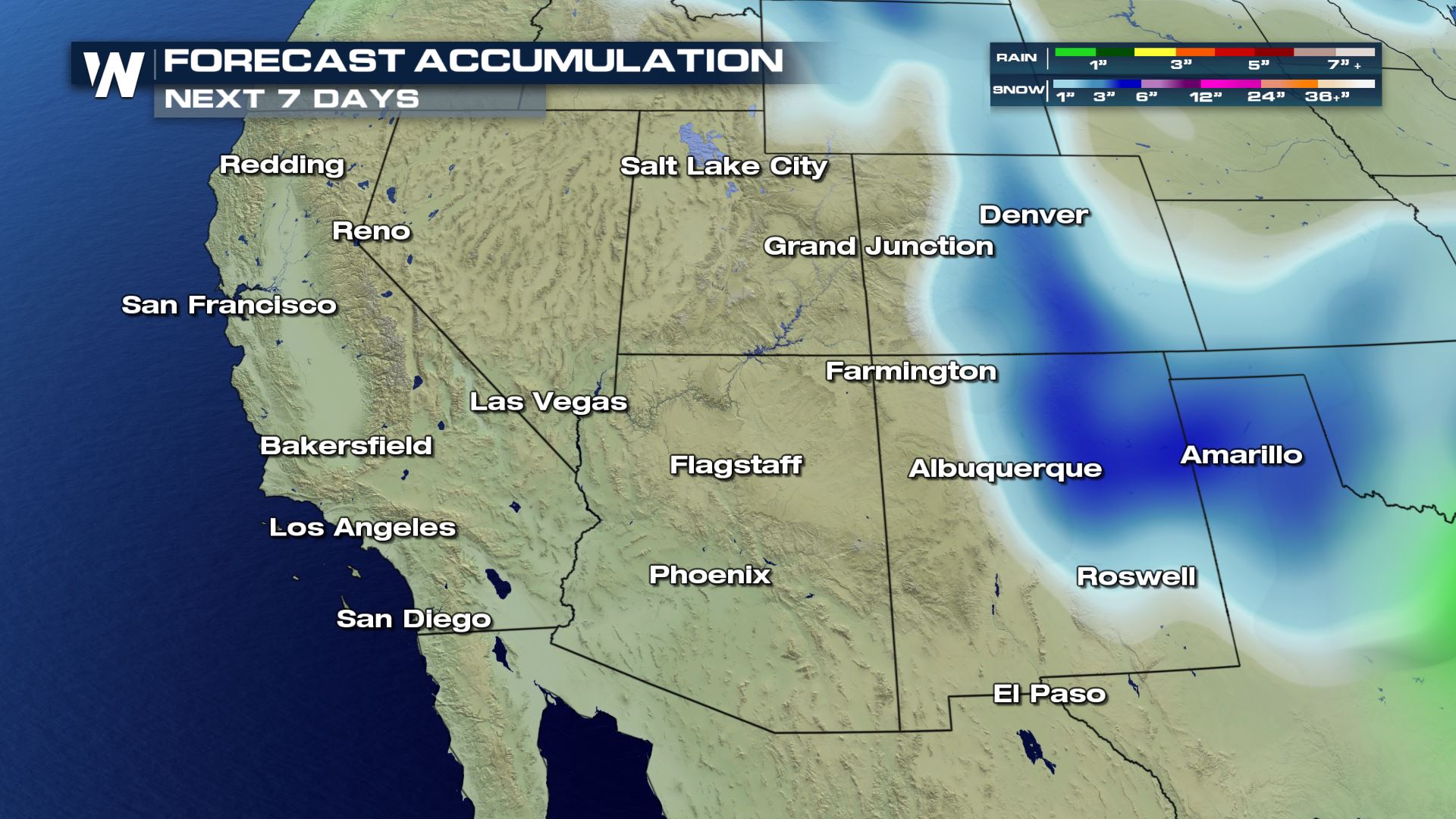 Forecast precipitation through Saturday, November 17 Little to no precipitation is expected through Saturday, November 17th. How about the following week?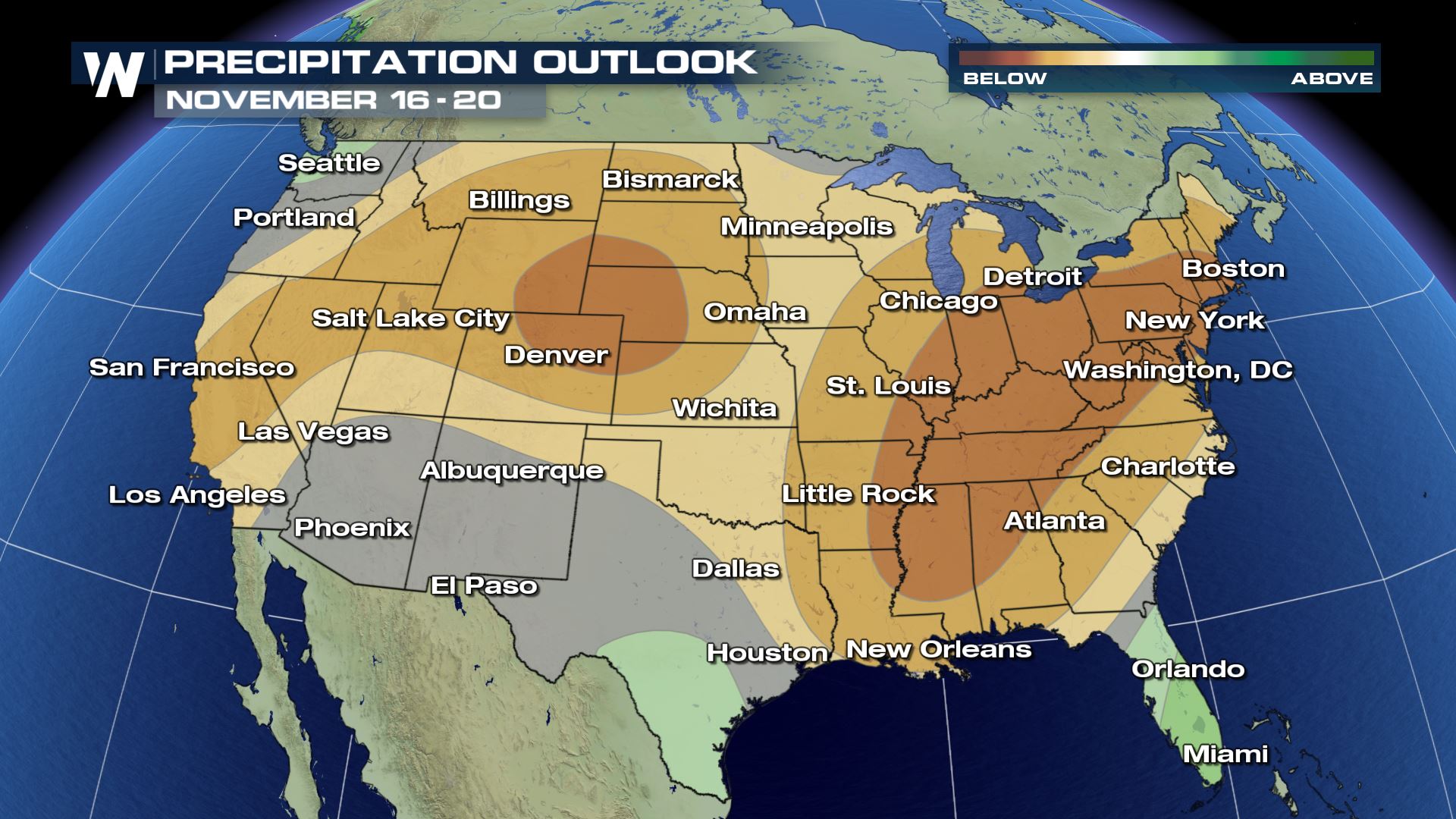 The outlook through Tuesday, November 20th (Thanksgiving week) still favors drier-than-average weather conditions for most of the West. The next best chance of precipitation doesn't appear likely until the Thanksgiving time frame!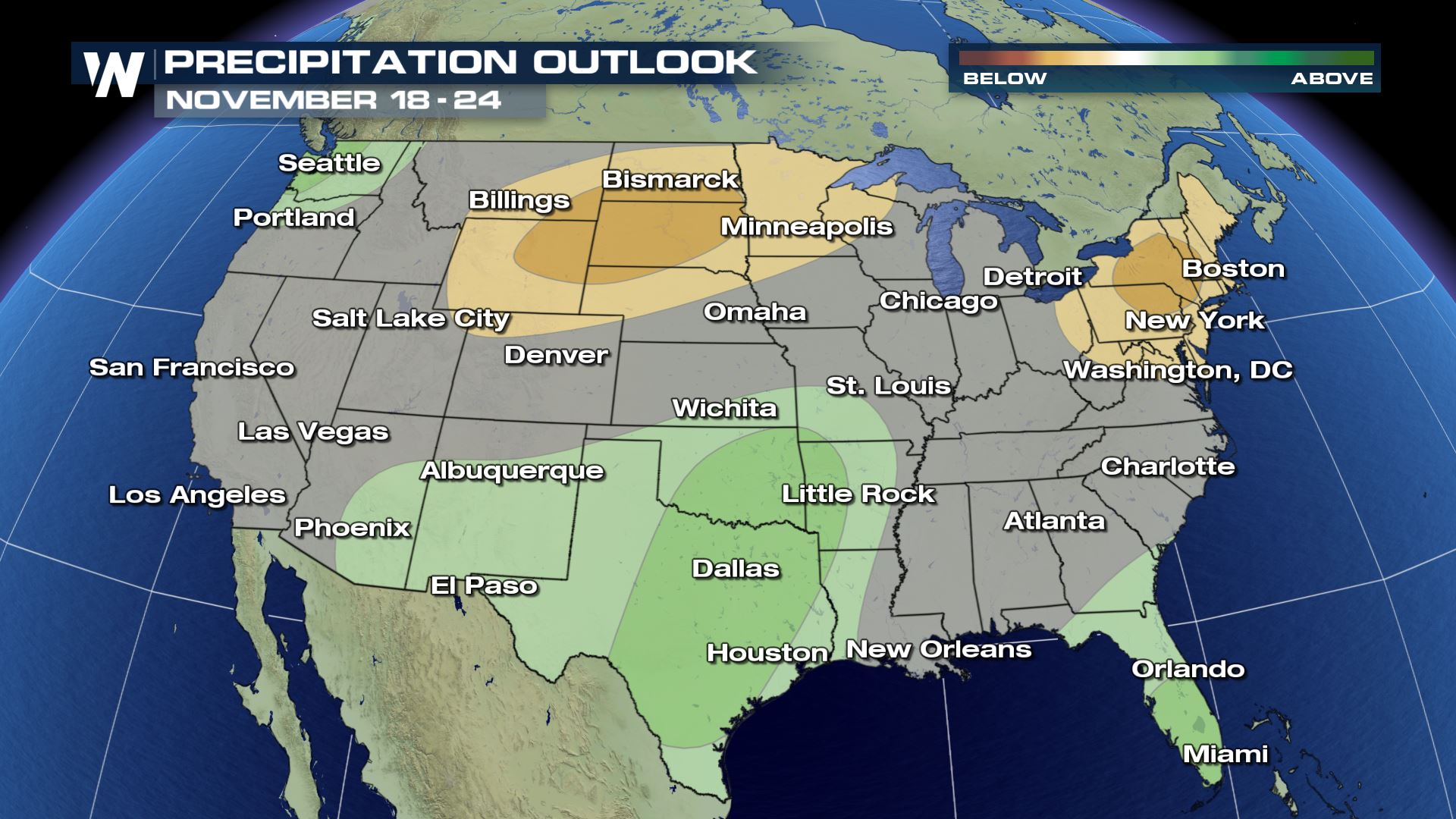 The chances for California to be dry will continue to drop off as we near Thanksgiving and especially the following weekend of the 24th-25th. Fingers crossed that this weather pattern changes sooner than that. In the meantime, fire conditions will alter day-to-day and could be very dangerous at times. We encourage you to stay up to date with the latest and adhere any guidance from local officials! For WeatherNation, Meteorologist Steve Glazier