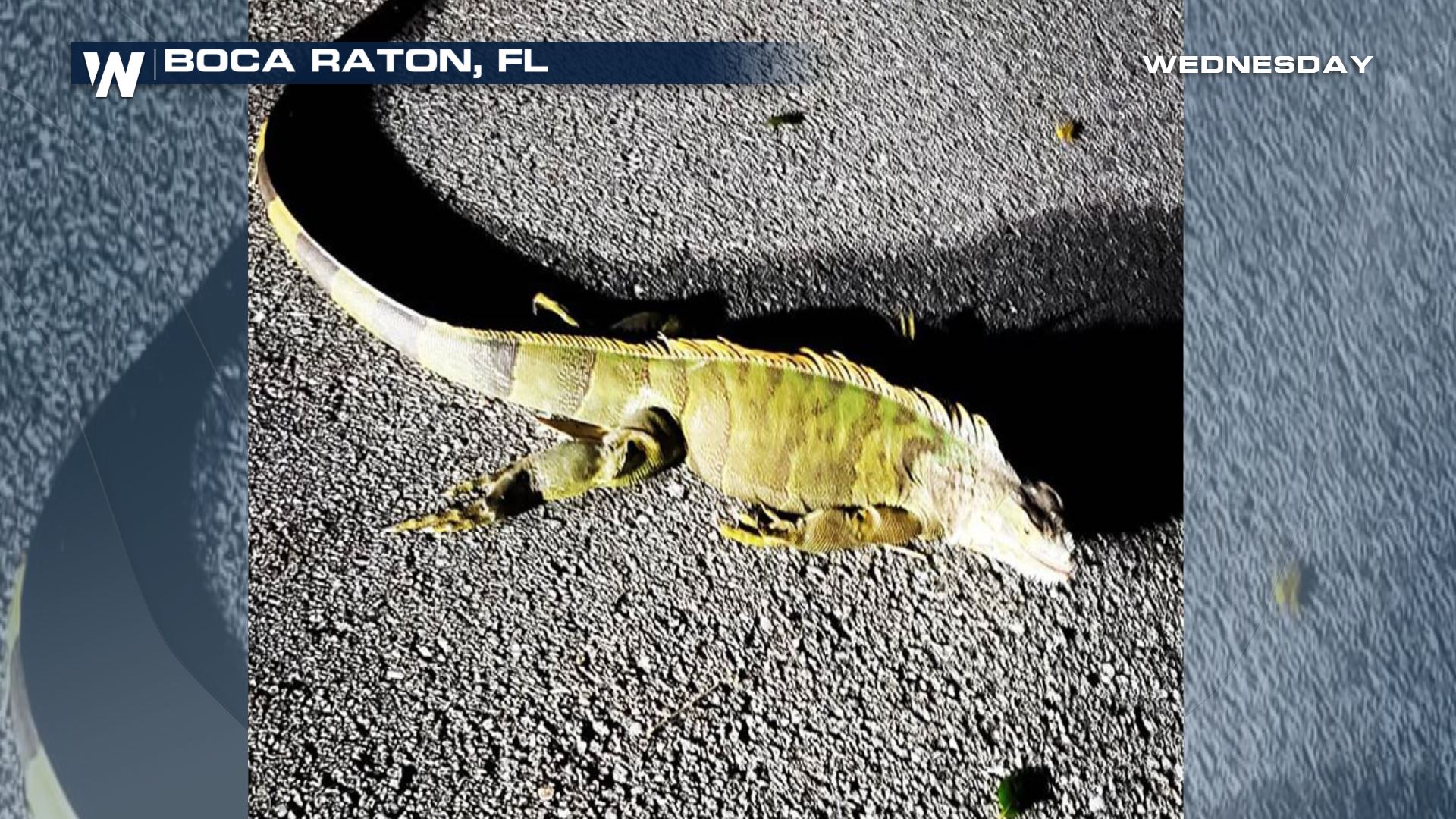 From iguanas becoming immobile and falling out of trees to reports of people in flip flops and sandals, it was a very cold morning on Wednesday in Florida! There were wind chill advisories in effect across the state as wind helped drop the feels like temperatures into the 20s and 30s from Jacksonville all the way south to Miami. To give you an example of how cold this snap is, statistics show that with a temperature recorded at the Miami airport of 40° it is now the coldest since December 2010!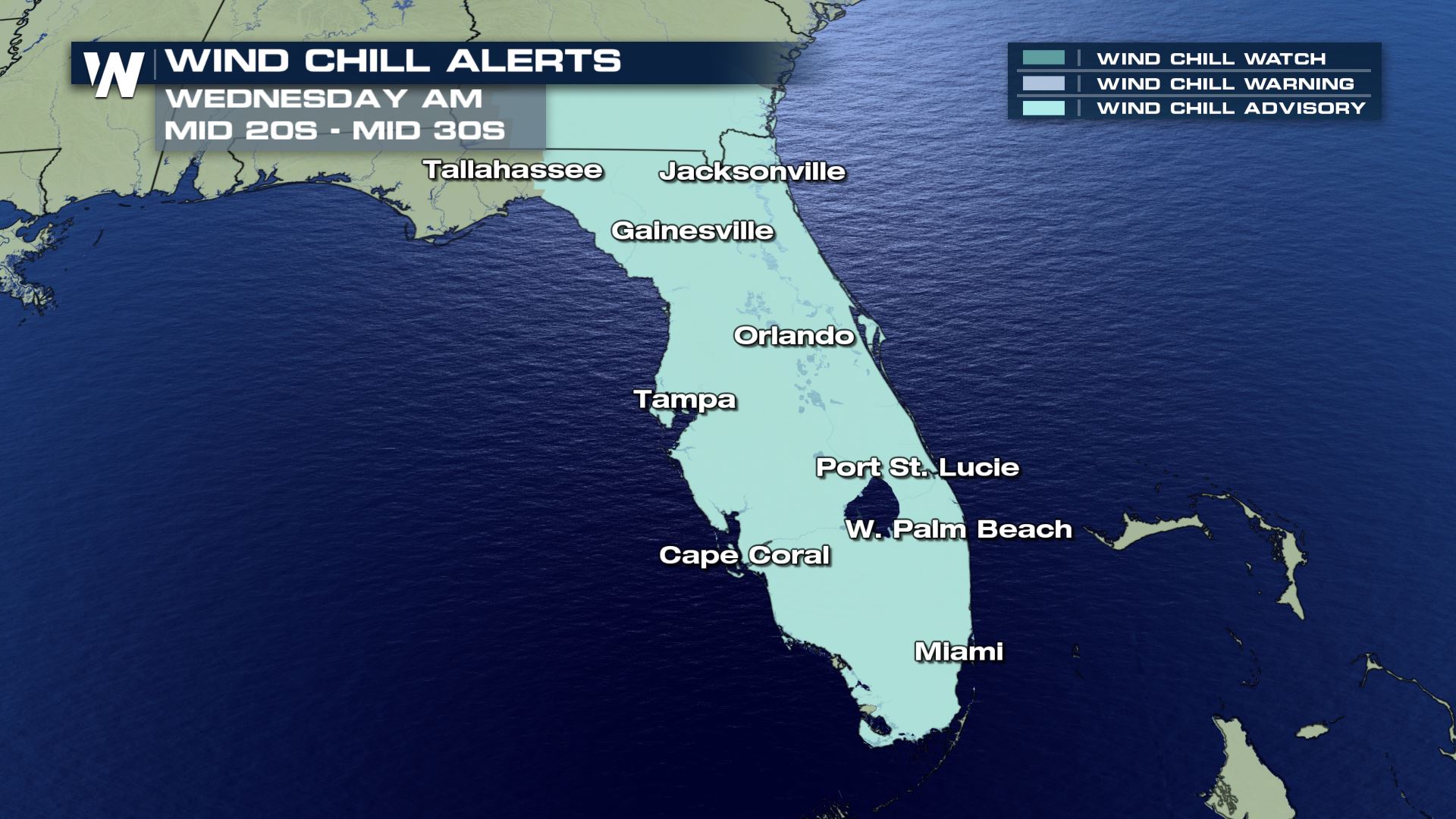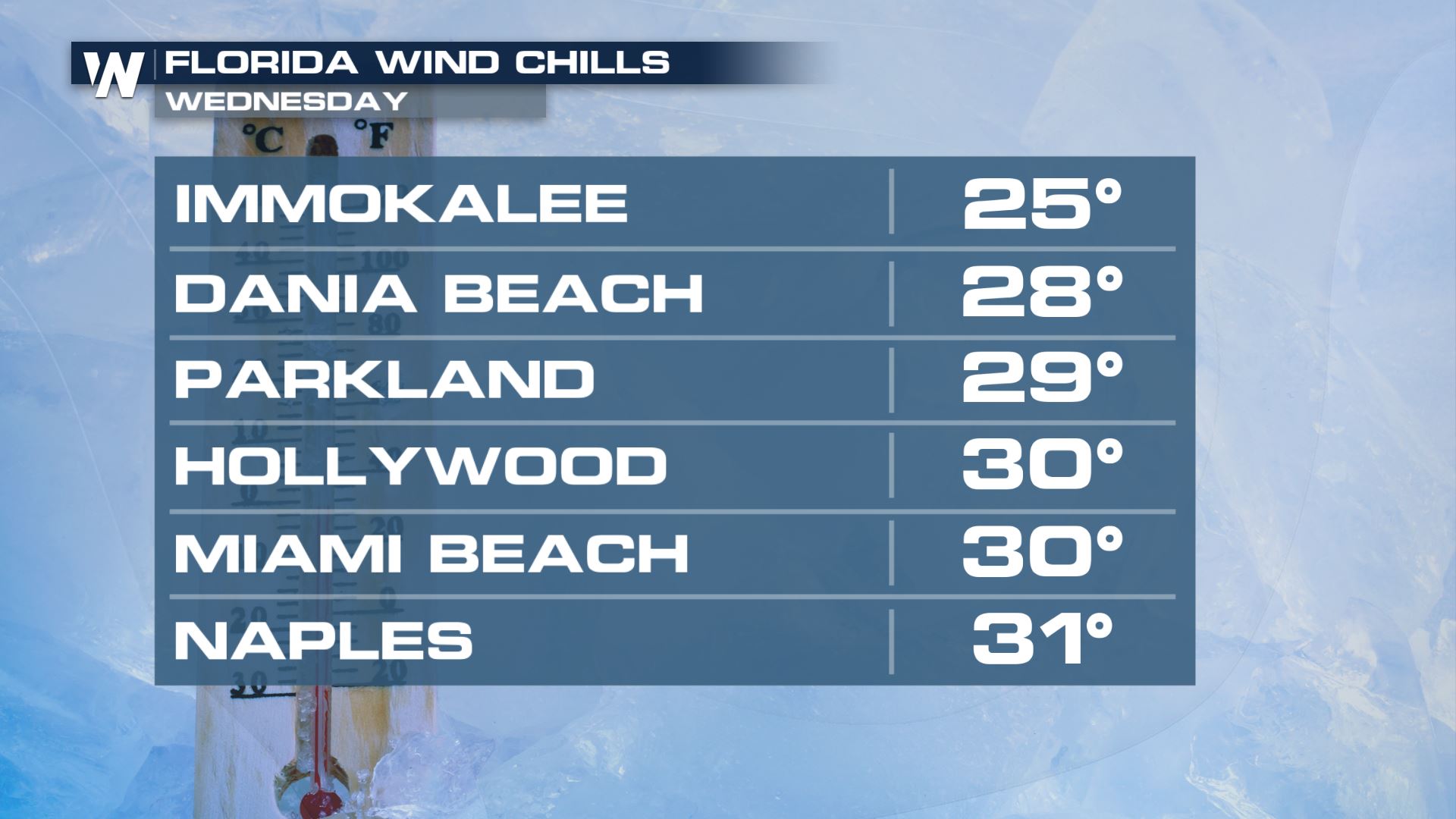 Temperatures Wednesday morning ranged across the Sunshine State from right around freezing to into the low 40s in the southern part of the state, also allowing frost and freeze alerts to be issued.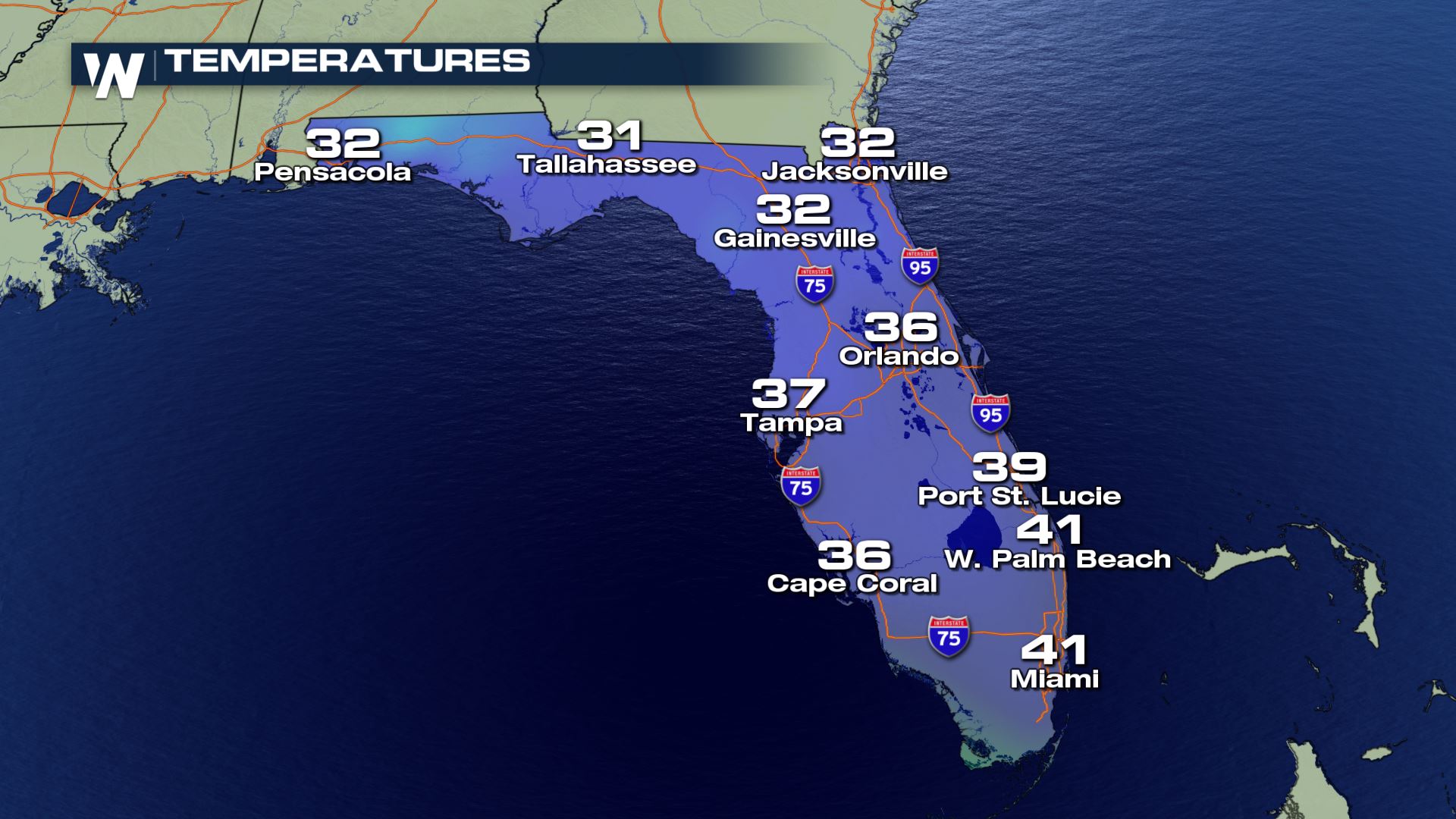 Thankfully, for our friends living and visiting what's normally a much warmer climate, this overnight blast of cold weather was temporary as morning temperatures are expected Thursday to climb back into the 40s & 50s.