https://youtu.be/S-8lK077AS8 More than half of Colorado is experiencing some stage of drought. The San Juans Mountains in the southwest part of the state are still in the highest drought category possible and for nearly all mountain areas along and north of I-70, the intensity of the drought continues to climb into the extreme category.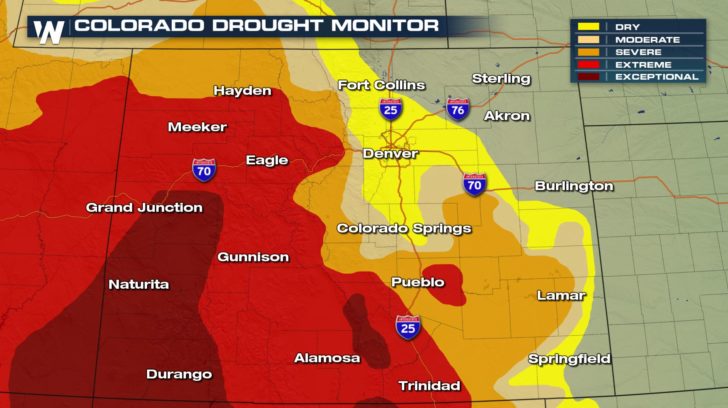 We know that normal changing of leaves in the Fall is due to a breakdown of chlorophyll or in simple terms, the tree begins to stop the feeding process and essentially go into "shutdown" mode for the winter. But during a drought, this process usually occurs sooner and doesn't last as long. As drought conditions persist in the state of Colorado, this puts more stress on the trees allowing for an earlier arrival of fall color to peak. This also leads to the trees shedding their leaves faster as well. This means that peak color has come approximately two weeks early for many areas across the high country of the Colorado Rockies. Check out some the peak fall color from the Rocky Mountains below.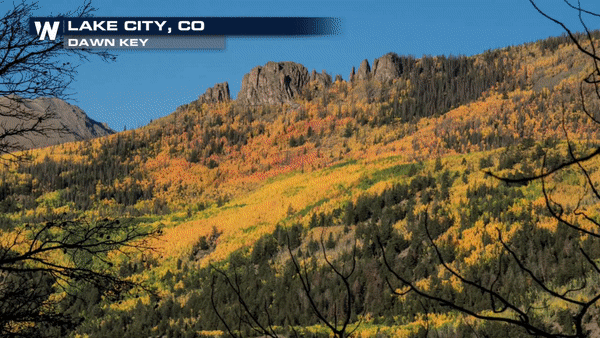 Elsewhere across the Unites States, Peak Fall Colors will really start to show by mid-October.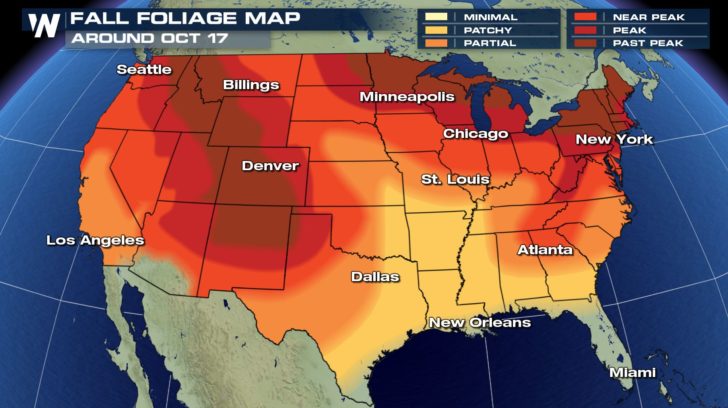 Happy Leaf Peeping, everyone! Meteorologist Merry Matthews