Tropical Storm Dorian remains east of St. Lucia. The storm gradually intensified early this morning with winds increasing to 60 mph. Dorian is moving west at 14 mph and is expected to bring tropical storm conditions to portions of the Lesser Antilles and Windward Islands Monday.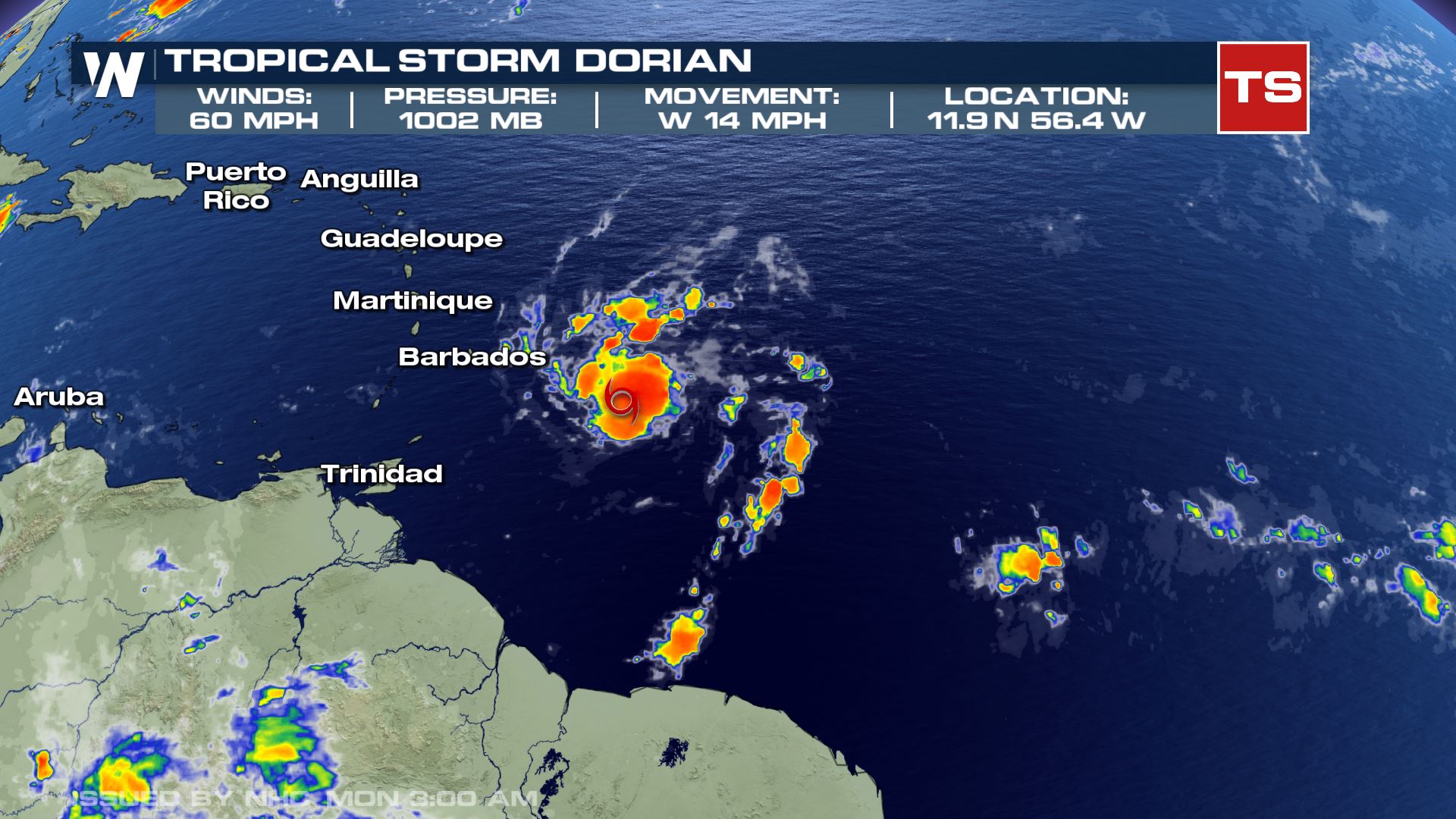 Tropical Alerts are in place for the Windward Islands.  Additional watches or warnings may be issued for portions of the Leeward Islands Monday morning.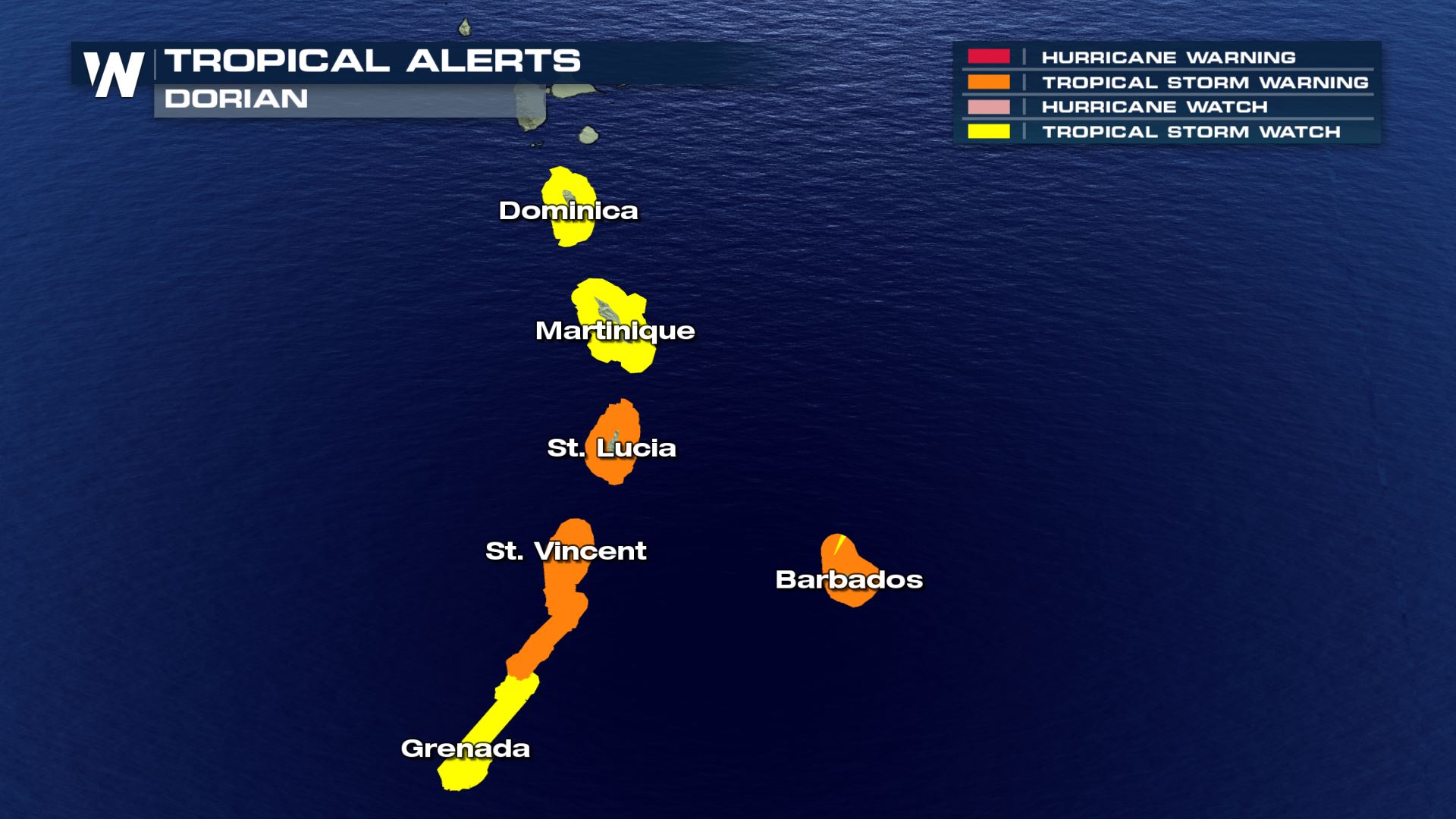 Tropical Storm Warnings are in place for Barbados, St. Lucia, St. Vincent and the Grenadines. Tropical storm force winds in excess of 39 mph will arrive in Barbados Monday and then continue westward. In addition to strong winds, Dorian will also produce heavy rainfall across portions of the Lesser Antilles and Windward Islands. 2 to 4 inches of rainfall is expected, with isolated amounts as high as 6 inches.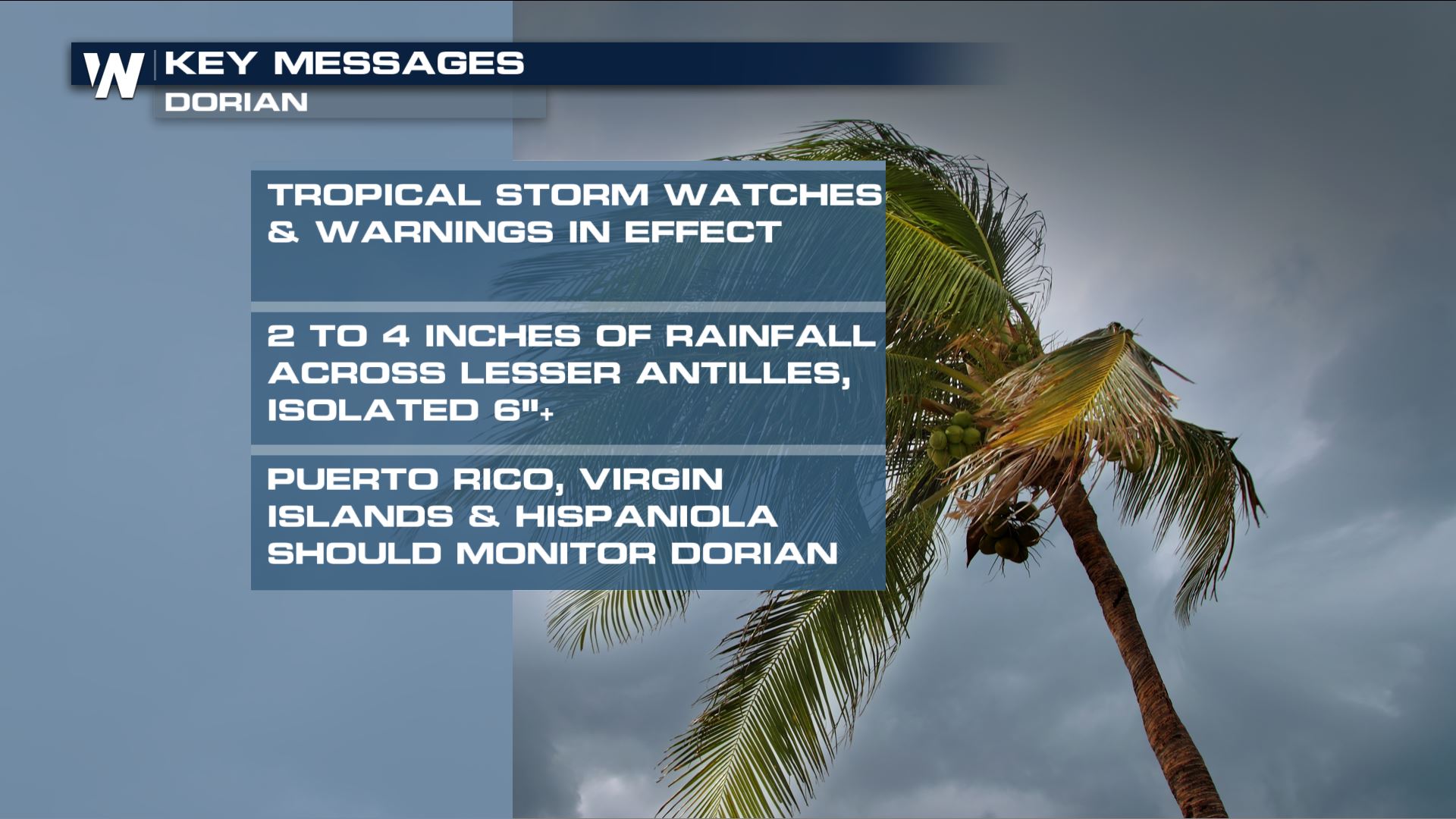 Some gradual intensification is still expected over the next few days, despite the fact that this system will encounter some dry air and wind shear. Dorian may become a Category 1 hurricane by the middle of the week. Puerto Rico, the Virgin Islands, and Hispaniola should monitor the progression of Dorian over the next couple of days. It is still too early to pinpoint the time or magnitude of possible direct impacts.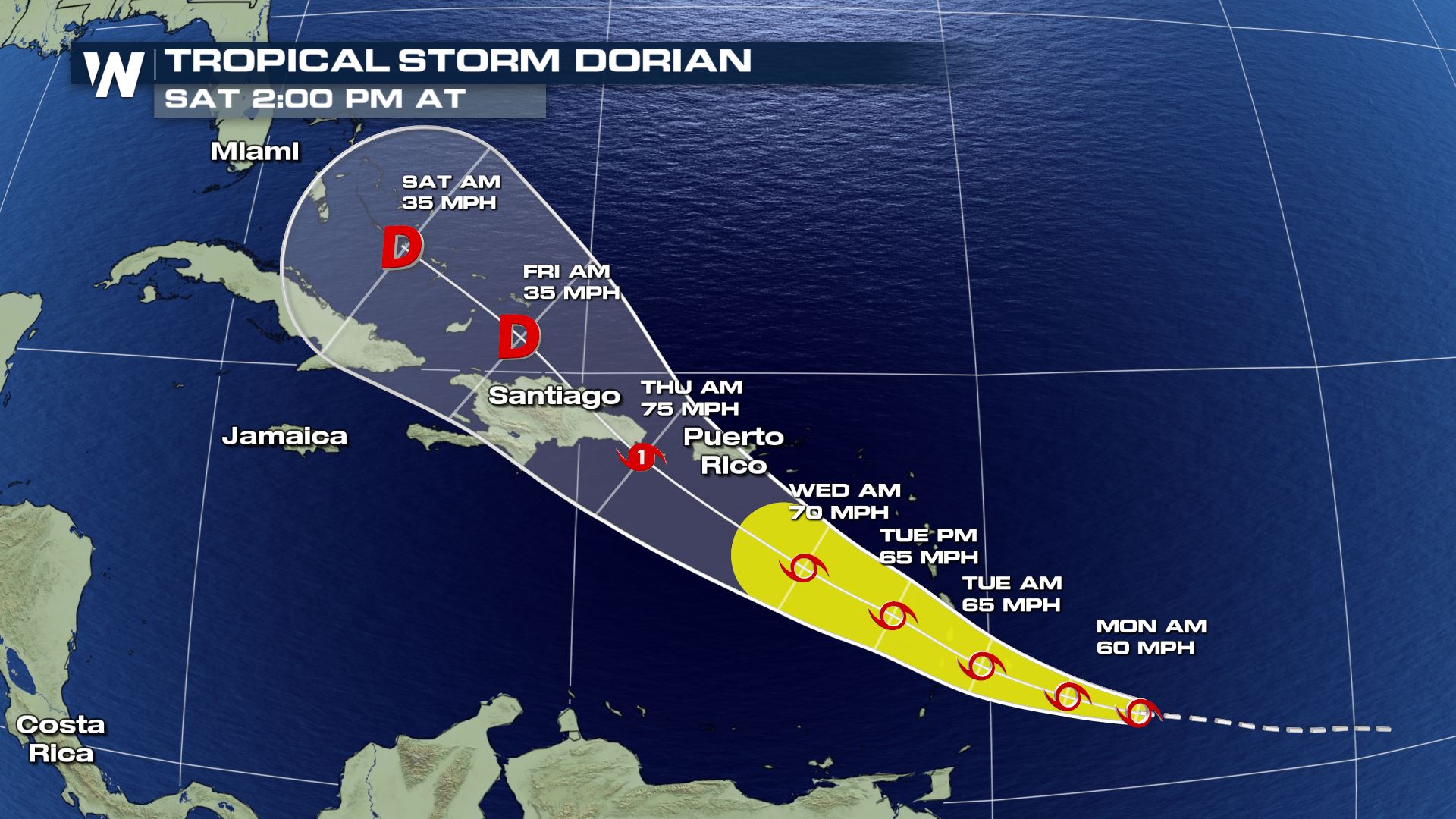 Keep in mind, the forecast fan relays uncertainty, so the storm center could be anywhere within the forecast fan, and changes may occur in the forecast details. Be sure to follow up each day.
[Related Video: Understanding the Forecast Cone]
We typically see tropical activity ramp up in the Atlantic Basin towards the end of August. Stick with WeatherNation online and on-air for continued updates.