It's Been an Extra Rainy Month, Year and Decade in Seattle, WA
Even for Seattle's lofty standards, it's been seriously rainy. Sure, it's been a wet start to 2018, with nearly nine inches of rain in the Emerald City since January 1st. But that's just the start of it. Since the start of the wet season (October 1st), Seattle has seen 27.78", well above the average of 21.50" for that time period. In 2017, Seattle saw 47.87" of rain, making it Seattle's ninth-wettest year on record (records go back to 1894).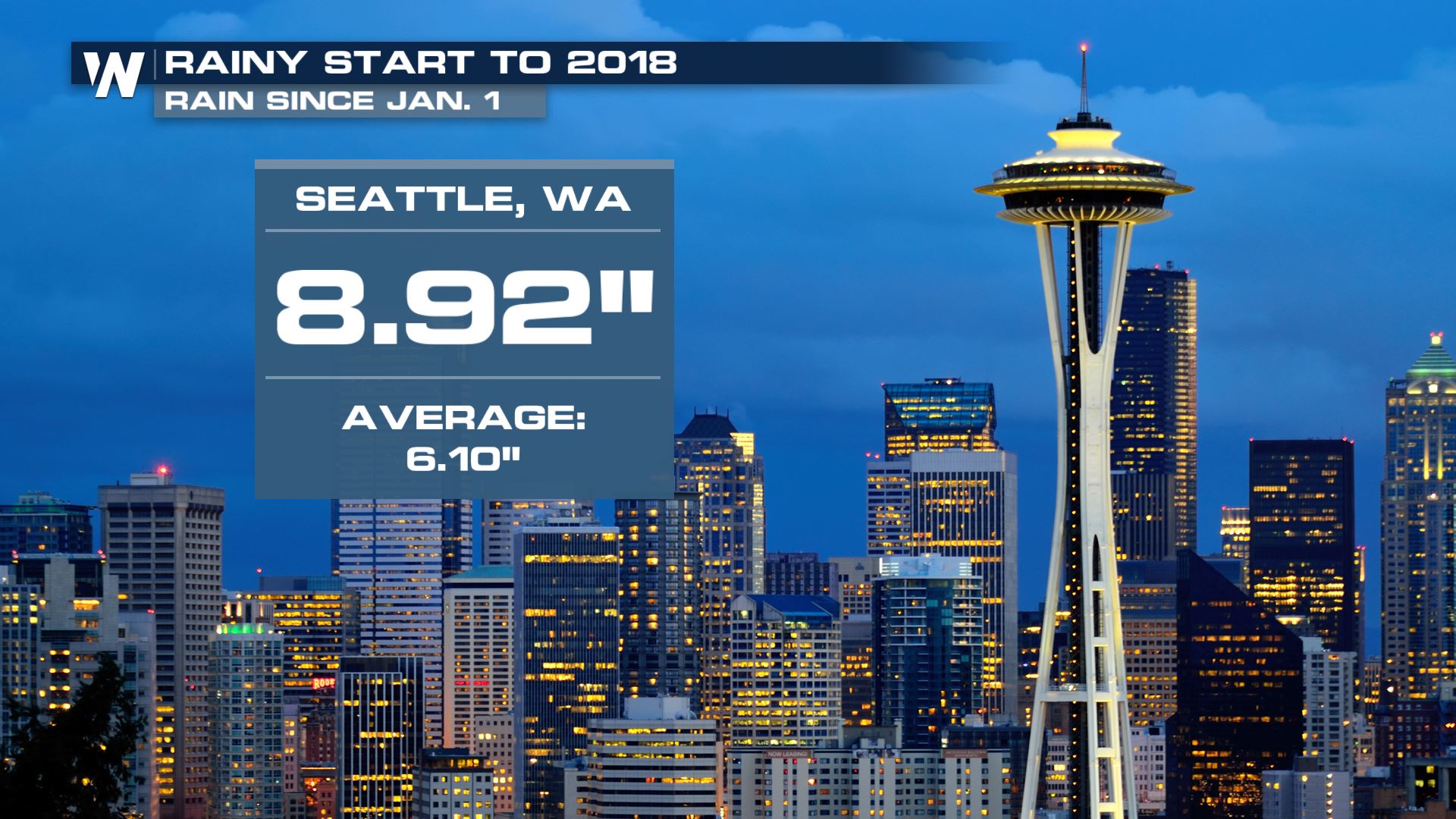 But wait - there's more. Since 2010, every year except for one (2013) has featured well above-average rainfall. Six of the eight years since and including 2010 have seen annual rain totals of 44 inches or greater, which is 22 percent higher than Seattle's average annual rainfall of about 36" (35.99", to be exact). This is due in part to the similar 'rex block' weather pattern that's kept California considerably drier and warmer than usual over the same time spell as well, contributing to the state's epic drought that only came to an end last year. This pattern features high pressure over the Southwest, which blocks moisture from reaching California, but forcing it up and over and into the Pacific Northwest. For Seattle, this has led to a long-term and seemingly never-ending plume of moisture. The short-term forecast shows, you guessed it, more rain for Seattle and western Washington, although rain amounts shouldn't be too high this week.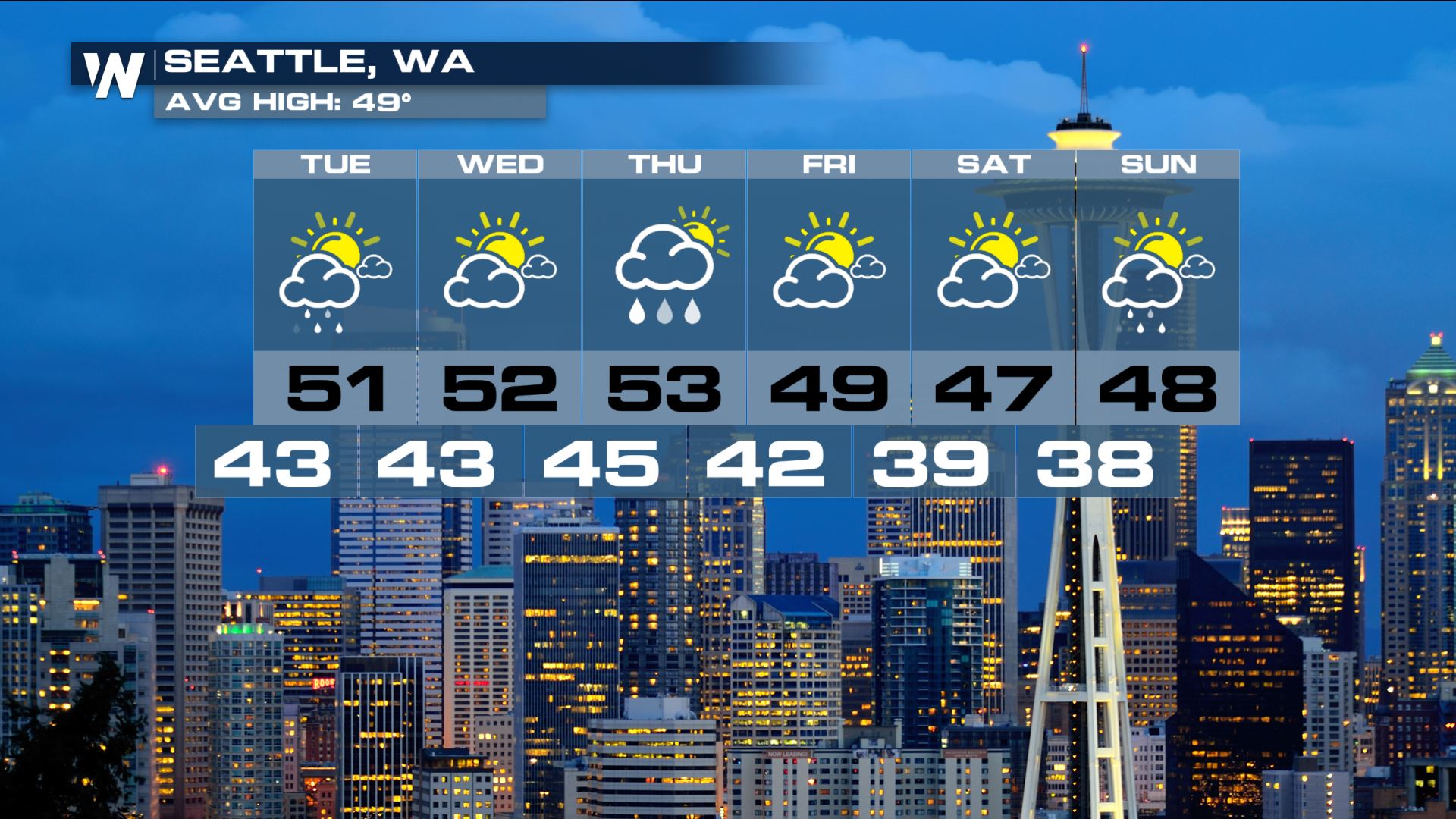 Stay with WeatherNation for the latest on this. For WeatherNation: Meteorologist Chris Bianchi - Featured photo: Courtesy of Earthcam.com