Significant flash flooding greatly impacted NYC and the tri-state area Friday, September 29. There were delays, cancellations and closures at major airports, on highways and city streets as well as the subway system. Governor Hochul issued a state of emergency for New York City, Long Island and the Hudson River Valley Friday in anticipation of major impacts from the flooding.
Heavy rain began late Thursday around the Tri-State and in southern New England, with rain totals already surpassing 3" in some areas by sunrise. Additional rain totals of 3-5" then fell across the soaked region, presenting a significant threat of urban flooding and flash flooding. JFK Airport ended up with 8.64" of rain Friday, making it the rainiest day since 1948. Additionally, that broke a daily rainfall record and the September rainfall record.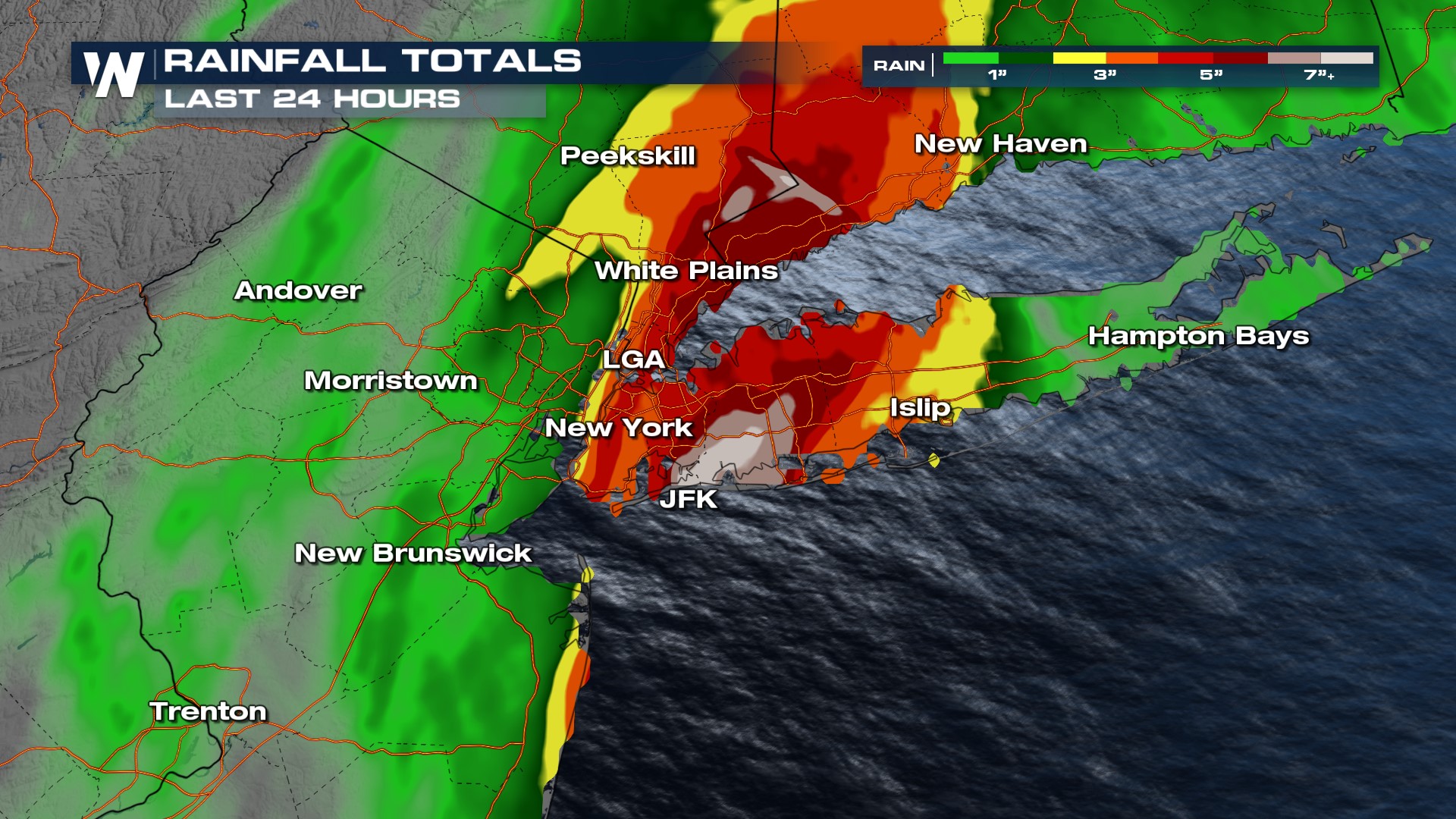 Although rain has moved out of the area for the last 24 hours or so, some parts of the city still have areas of standing water that have been slow to drain and recede. While dry conditions will continue across the Northeast this week, coastal flooding is possible as the full moon and moon near perigee will lead to king tides through Monday. Stay with WeatherNation for the latest in the aftermath of the flooding in the NYC metro.