Scattered showers and storms will lead to the risk of flash flooding across areas of the Southwest.  It's monsoon season, and one of the risks this time of the year is flash flooding.  Here is the very latest:
Flooding Alerts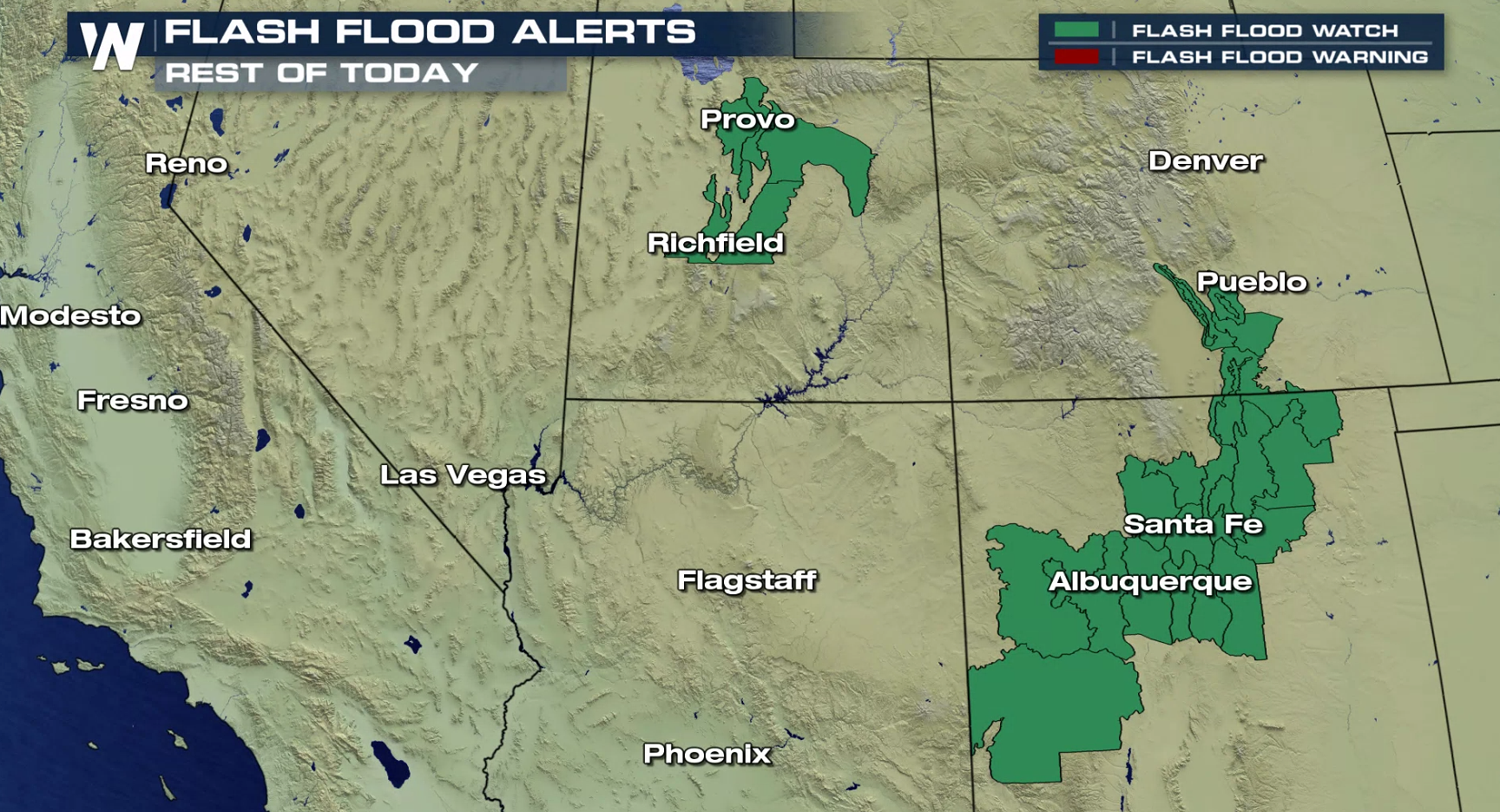 Counties in Utah, Colorado and New Mexico will have the highest risk for flooding.  Flash flood alerts have been issued for these areas for Friday as pop up thunderstorms could put down locally heavy rainfall. The alerts are in place due to localized heavy rain potential from thunderstorms that develop Friday. Many areas saw heavy rain Thursday with rain totals over a half-inch, which is fairly significant for the desert southwest.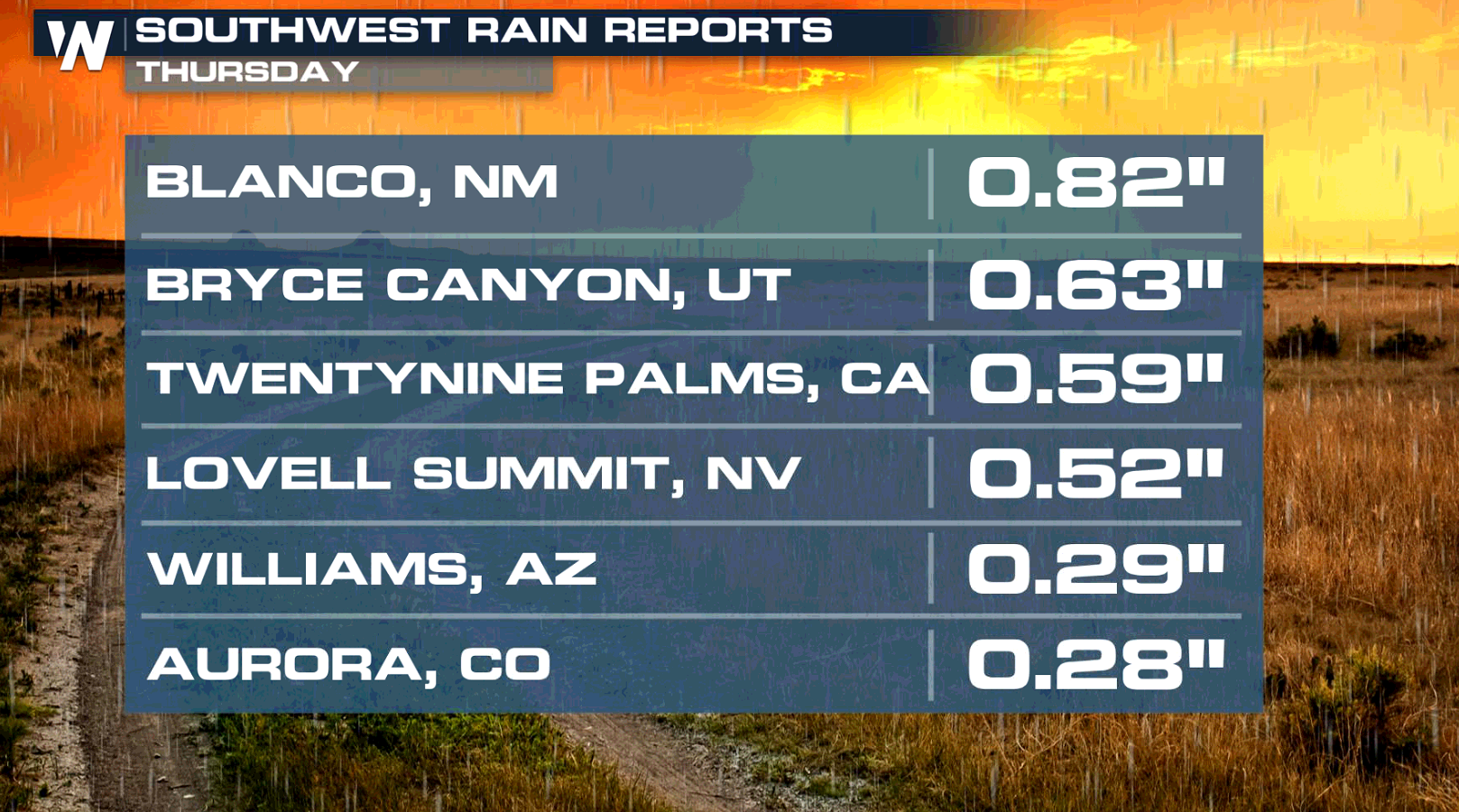 Forecast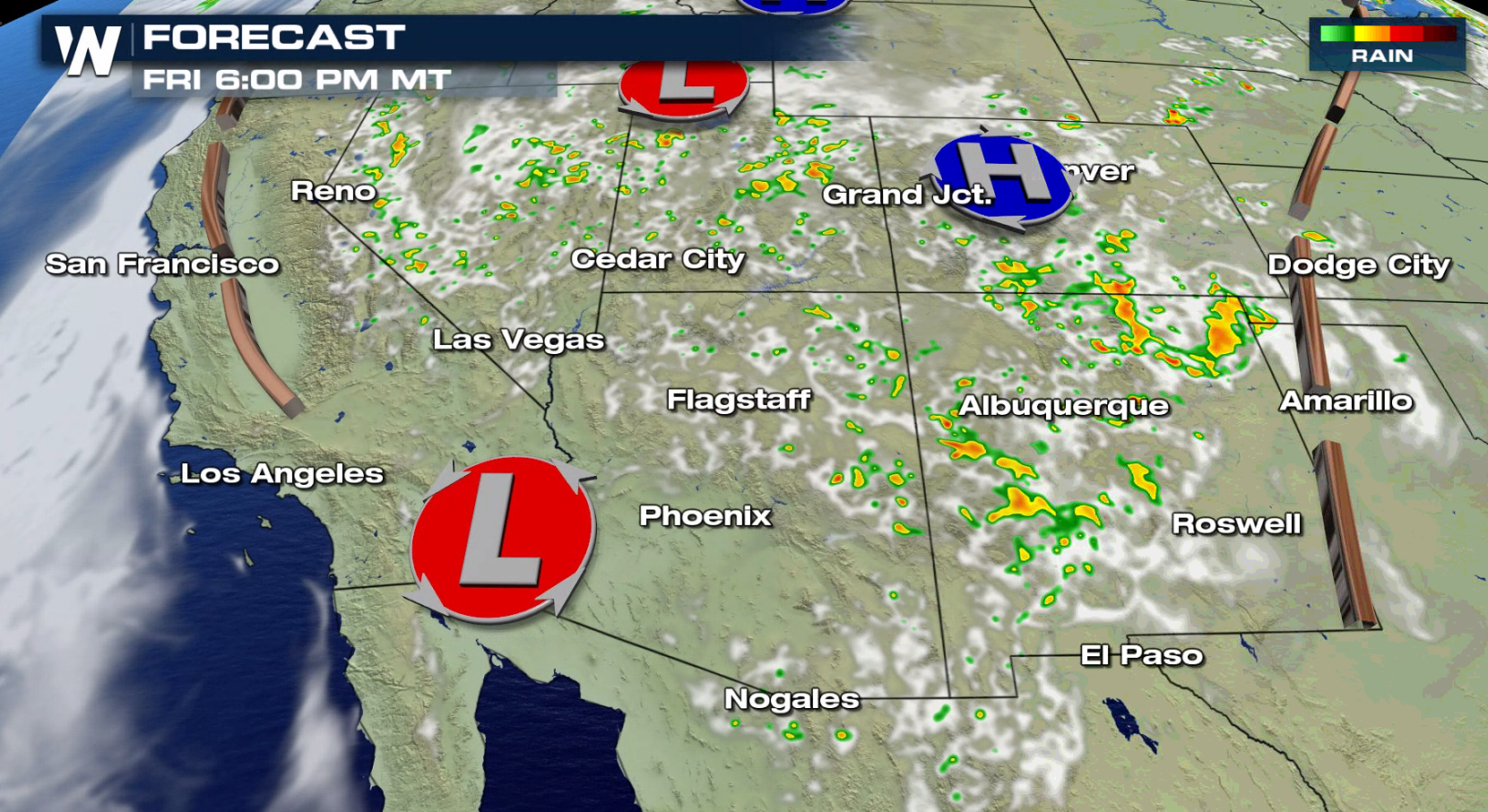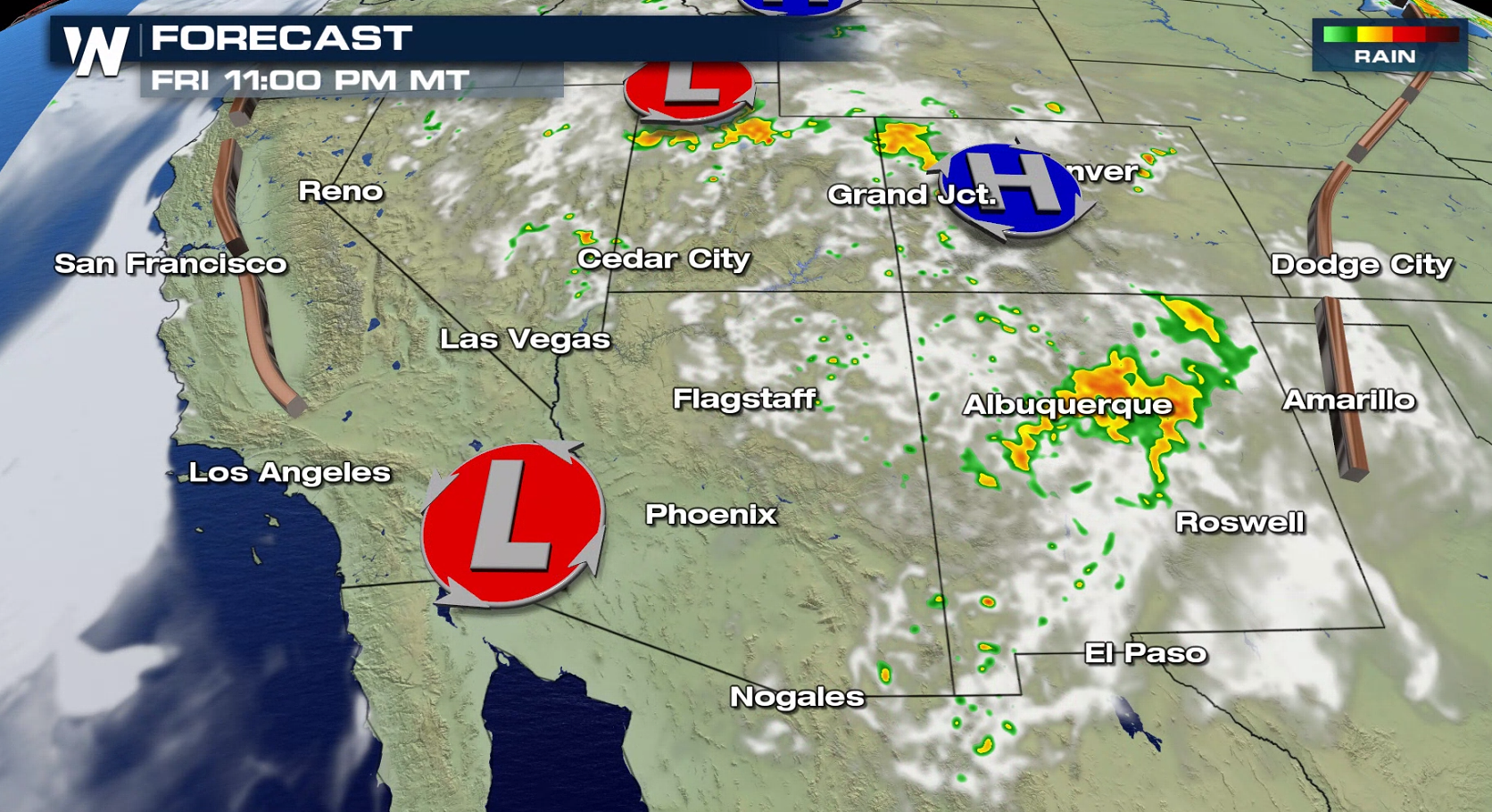 Scattered storms will be possible all afternoon and into the evening.  These storms should be heat driven, so when the sun sets the storm chances will start to diminish.
Rainfall Potential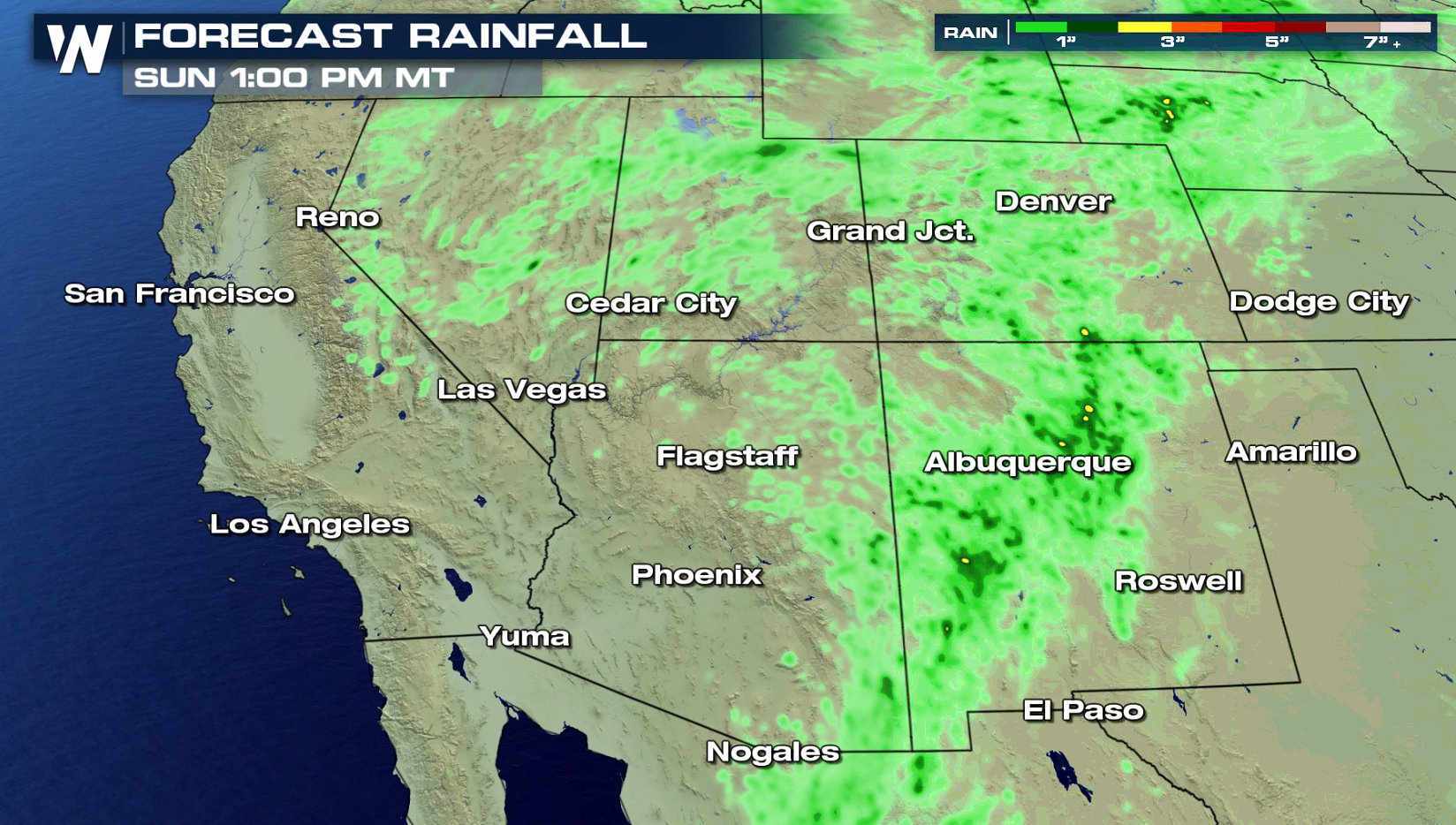 The heaviest rainfall potential should be very isolated, but will likely bring flash flooding. The monsoon season has been off to a slow start in the desert southwest, with very little rainfall having fallen since season began in mid June.  It is not uncommon to have flooding locally under thunderstorms in the southwest due to the monsoon moisture that routinely flows in each Summer. The monsoon season can bring multiple hazards to the desert southwest, including locally heavy rain, flooding, lightning (which could result in wildfires), and very strong winds from thunderstorms, possibly leading to dust storms. https://youtu.be/5OzJhagG5bQ Keep checking with WeatherNation for more updates!