After a weekend of severe storms, the rain isn't stopping for the South into the new work week. Rounds of rain keep the threat of flash flooding across central Texas into Tuesday. Flash Flood Watches are posted for central and southern portions of Texas. This means that Flash Flooding could be possible for the next few days.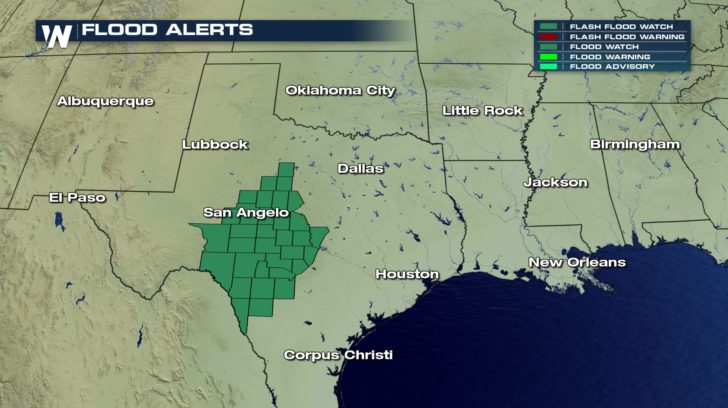 Many will be battling moderate to heavy rain for the Monday morning commute across Texas. This includes areas near the I-35 corridor. Rain continues all day long and even into the day on Tuesday.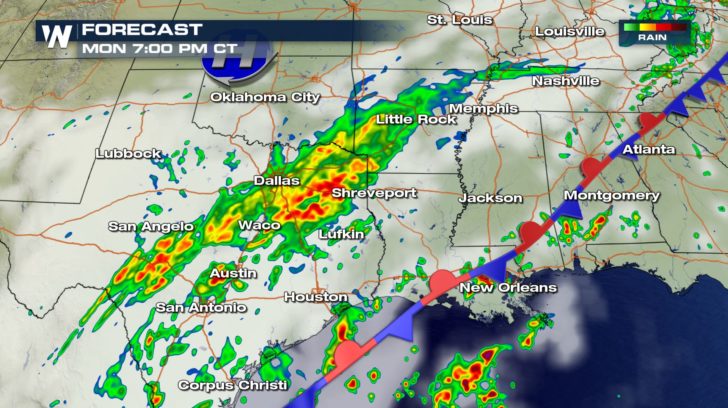 The risk for excessive rain remains over almost the same region for the next two days. This is all because a cold front stalls out and keeps the boundary over the same area. This keeps showers in the forecast that are able to tap into ample amounts of moisture from the Gulf of Mexico.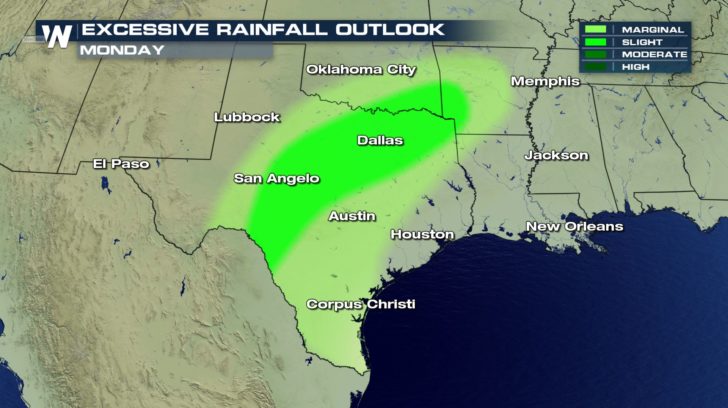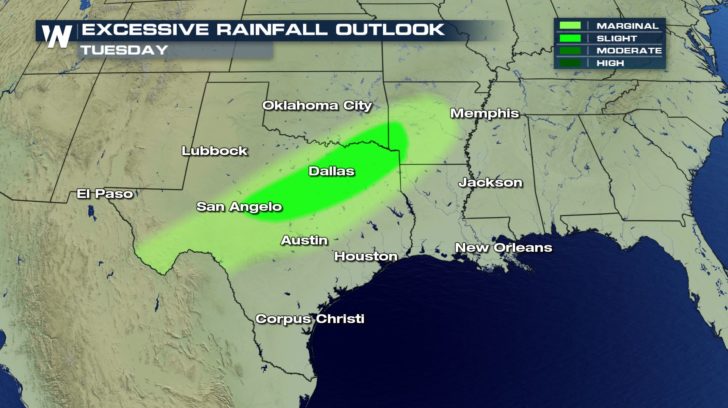 The repetitive, heavy rain showers will lead to rain accumulations really adding up. Central Texas could see 3-5" of rain widespread with localized higher amounts.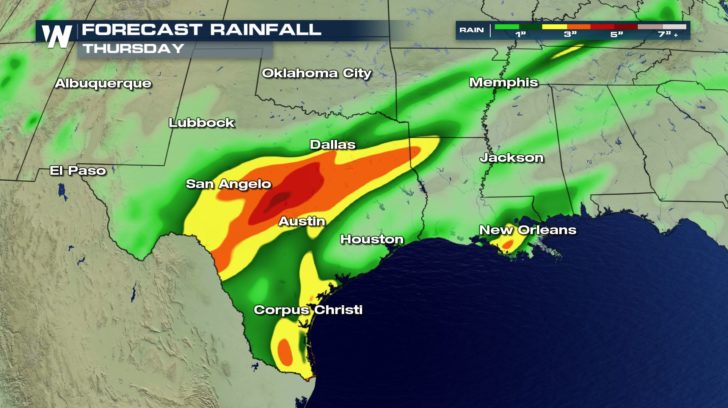 The rain also comes with temperatures well below average. Dallas, TX will be about THIRTY degrees below average will chilly showers to start the week.