Temperatures froze over in Florida during the last weekend of January. Temperatures were below freezing all the way into South Florida. Iguanas were freezing as far south as Hollywood, Florida! Yikes! https://twitter.com/WeatherNation/status/1485734159293243398?ref_src=twsrc%5Etfw
Record Temps
It seems like 2022 was off to a cold start for the Sunshine State. Comparing this cold snap to years in the past, it definitely makes the books. NWS Miami tweeted that nearly ALL reporting stations in their region reached their lowest since January 2020. https://twitter.com/NWSMiami/status/1488932605785485315 January 30th, Punta Gorda, Fort Myers and Vero Beach all tied their coldest morning lows.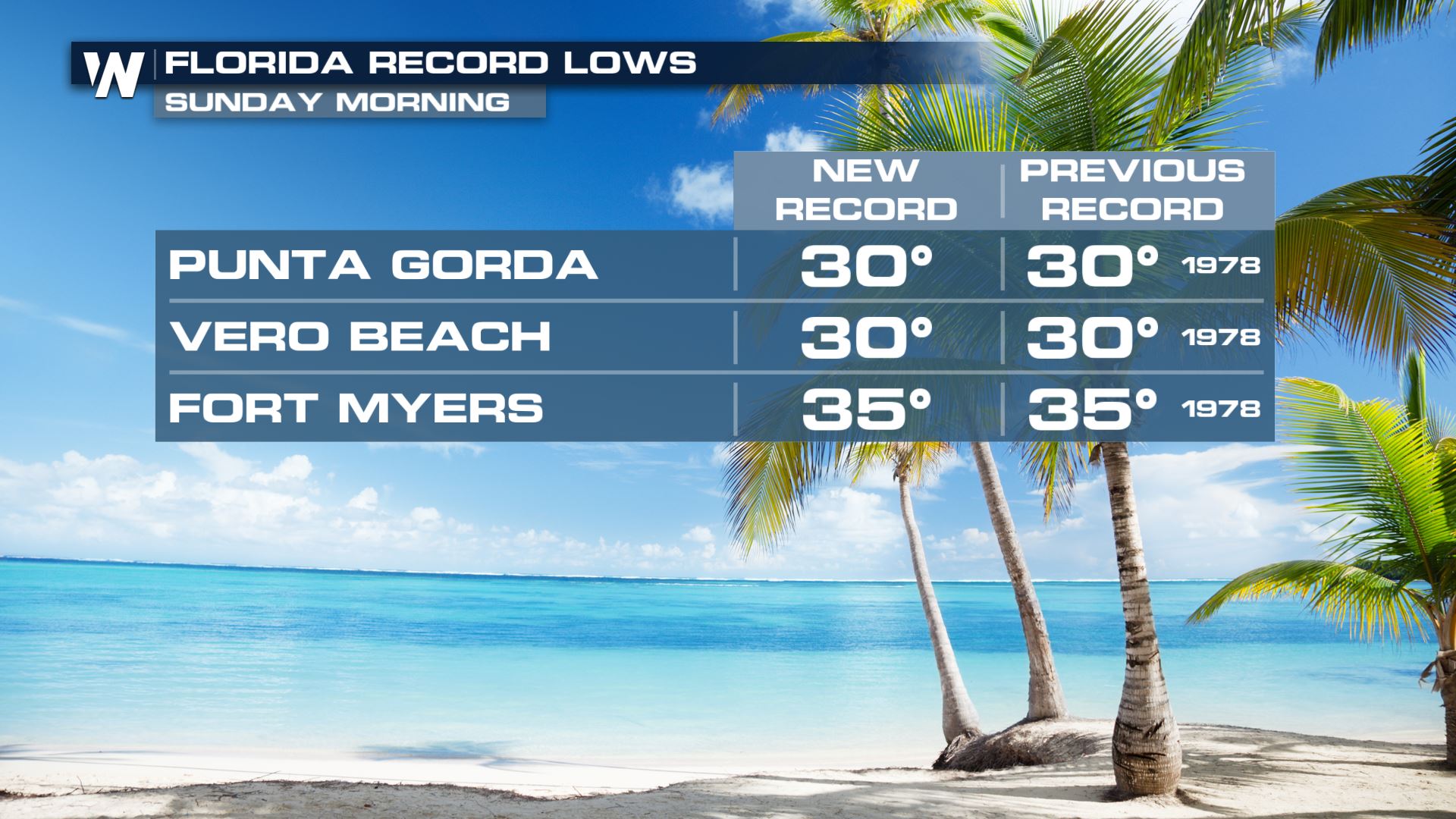 Check out some of the temperatures from that same morning.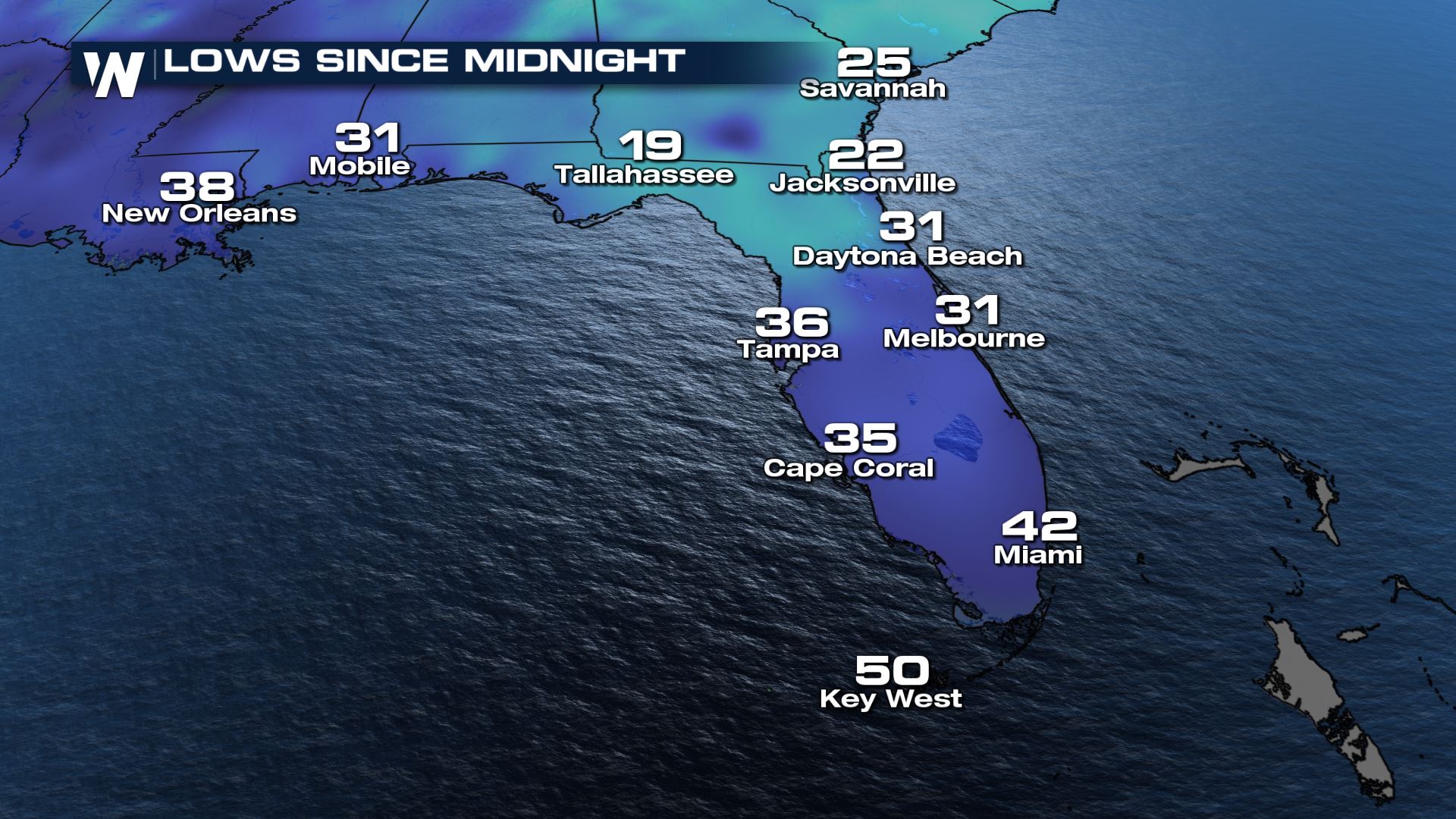 In SW Florida and areas around Lake Okeechobee, there were temperatures that reached the lowest since February of 2015. Ortona in Glades County hit 28 degrees, the lowest since January of 2018. Palmdale reached 25 degrees, this made it the coldest since December of 2010! Immokalee, reaching 28 degrees, and and Belle Glade, reaching right at freezing, were coldest since January of 2012.
When temperatures get below a certain point in Florida, Iguanas literally start falling from the trees. For more on why that happens we turn to the experts: https://www.youtube.com/watch?v=RsFsLPZWEWo
Tune in to your East Region Forecast at :10 past the hour and the Central Region Forecast at :30 past the hour on WeatherNation for more details.