The Fourth of July holiday weekend is upon us and unrelenting heat is sticking around in the central United States. Highs on Monday will be very July-like with widespread 80s and 90s.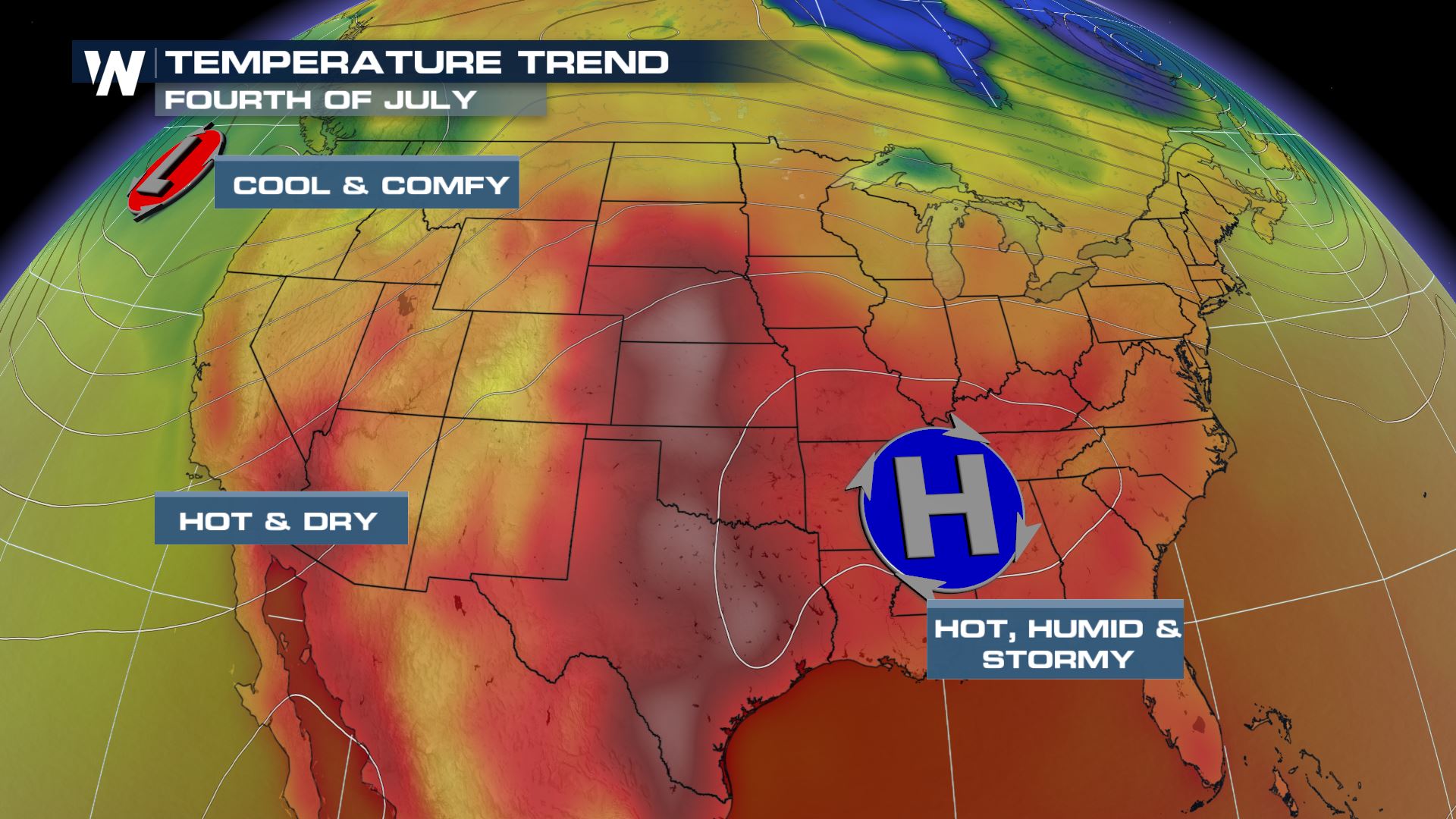 Northeast
The Fourth itself across the Northeast is looking quiet with temperatures in the 80s and sunshine during the day. Leading up to the Holiday we will likely see some showers in the Northeast. Storms return for the Great Lakes region on Monday too.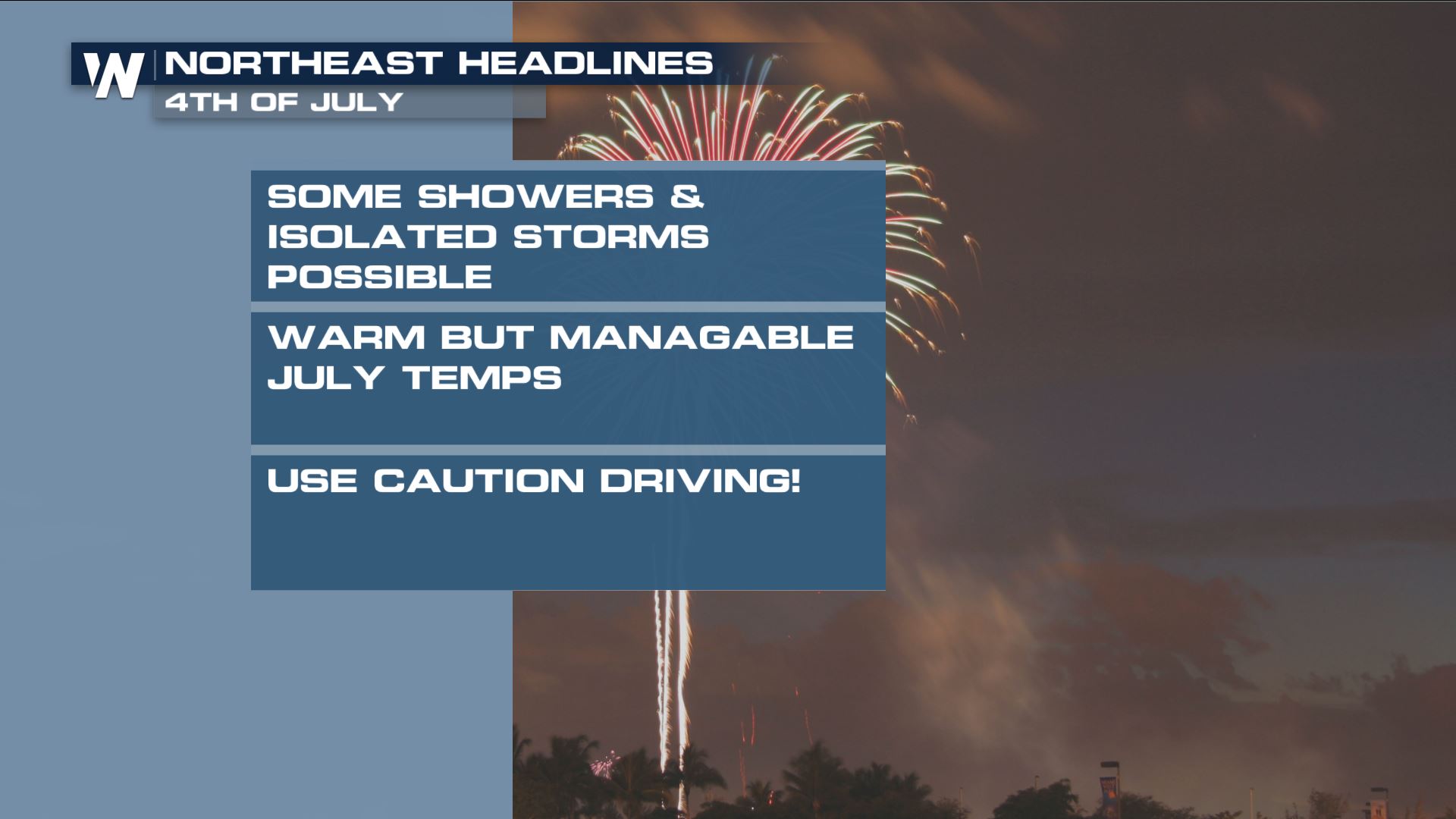 Temperatures are going to be right around average in the Northeast. We will see the opportunity for showers and storms along I95 Saturday into Sunday as a cold front pushes through the area. Some of these storms could be strong and severe. Travel will be wet on Saturday, we recommend leaving Friday or waiting until later in the day on Saturday after storms pass.
Our forecast models are painting the potential for a few of Mother Nature's natural fireworks by Monday evening around Chicago, but we'll be sure to keep you updated on the potential for wet weather.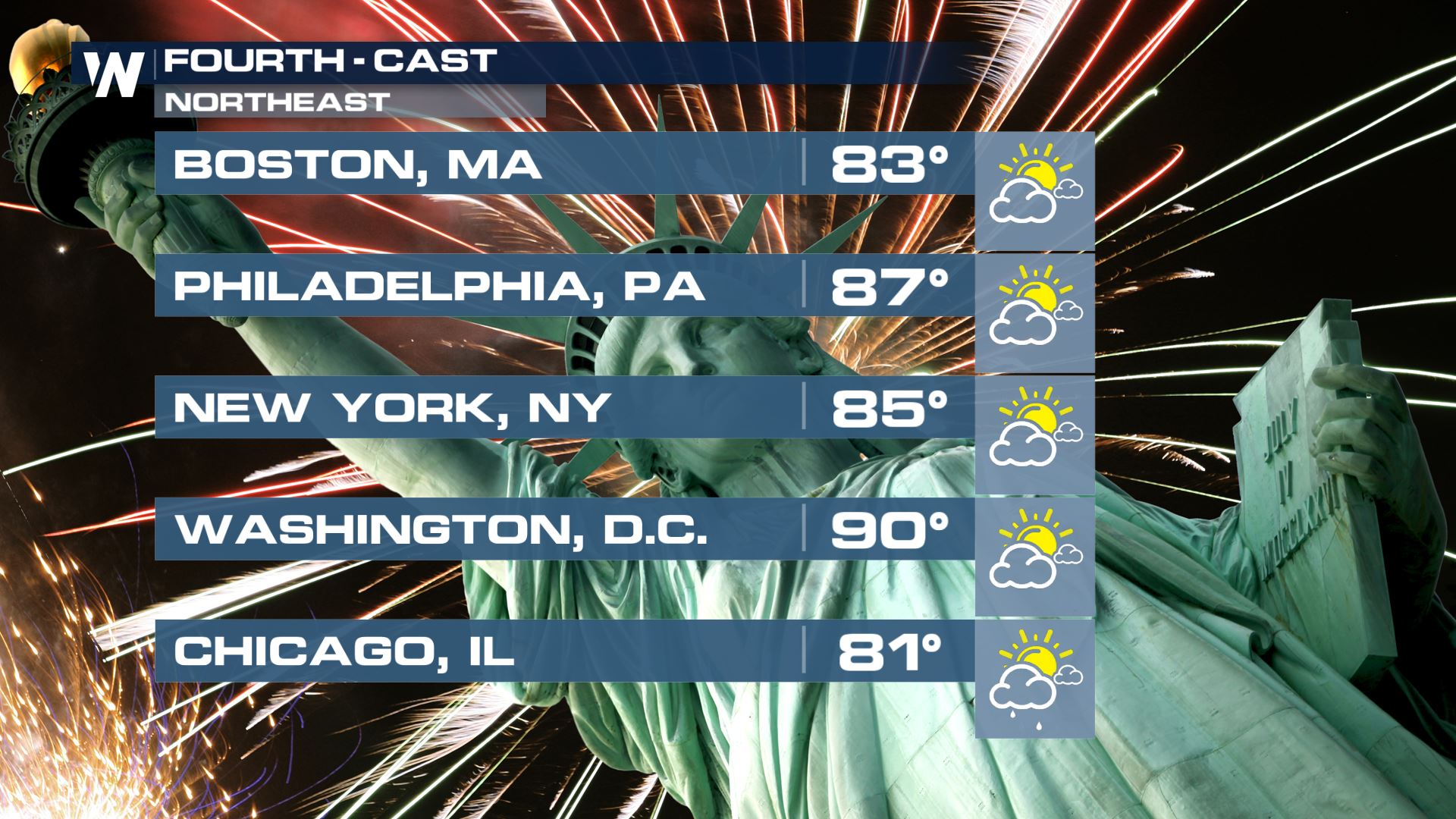 Southeast
The Southeast will have chances for showers and thunderstorms each day this weekend - so if you're planning a trip to the beach be prepared for a few storms.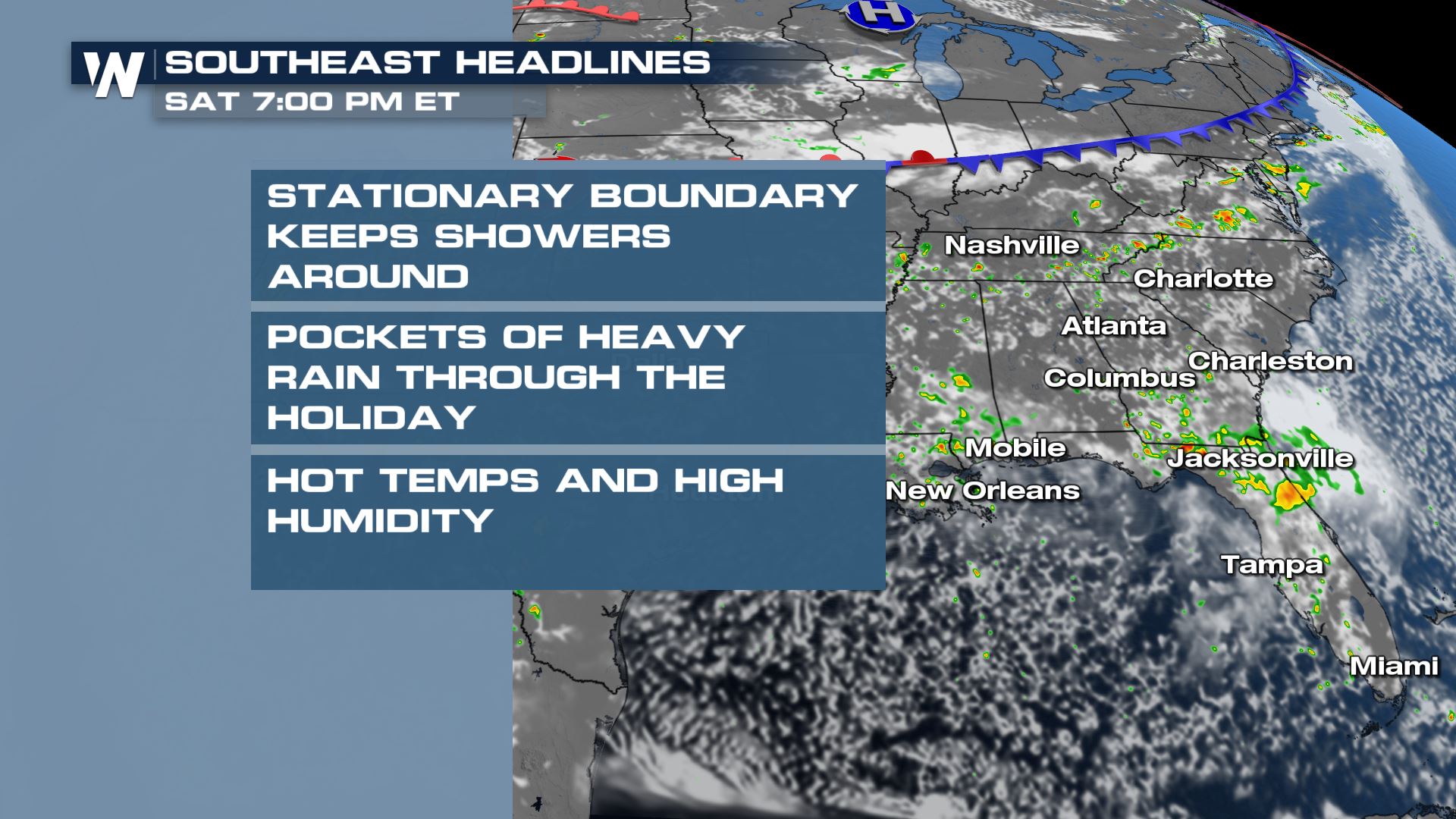 You can see the best chance for storms will sit along the I-10 corridor during the day and afternoon on Friday and Saturday but even those should be scattered. Make sure when you are traveling you have your headlights on during wet weather so that others can see you. In terms of temps, we will be toasty as per usual in July. Widespread 90s are anticipated with dewpoints in the 60s and 70s.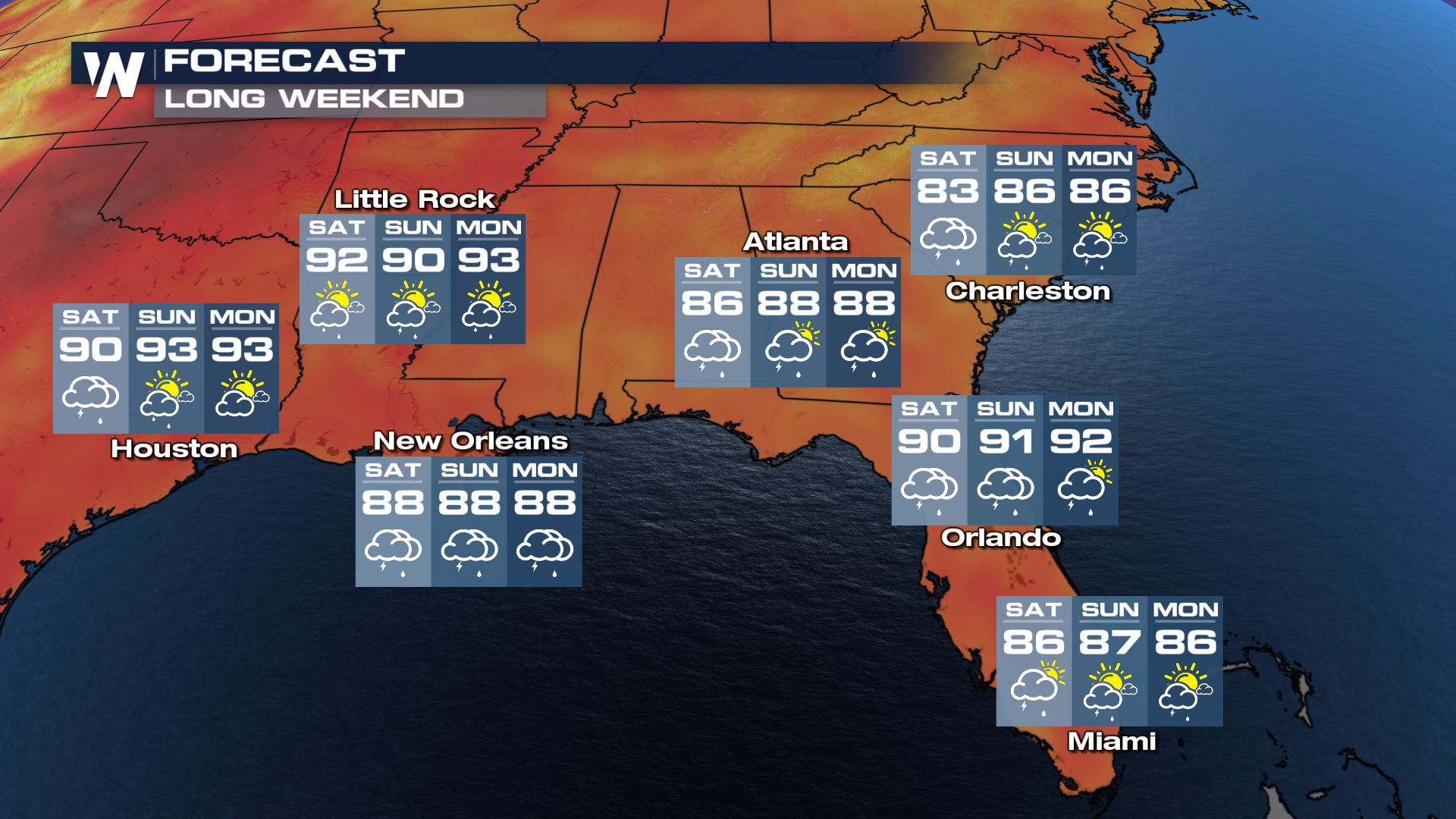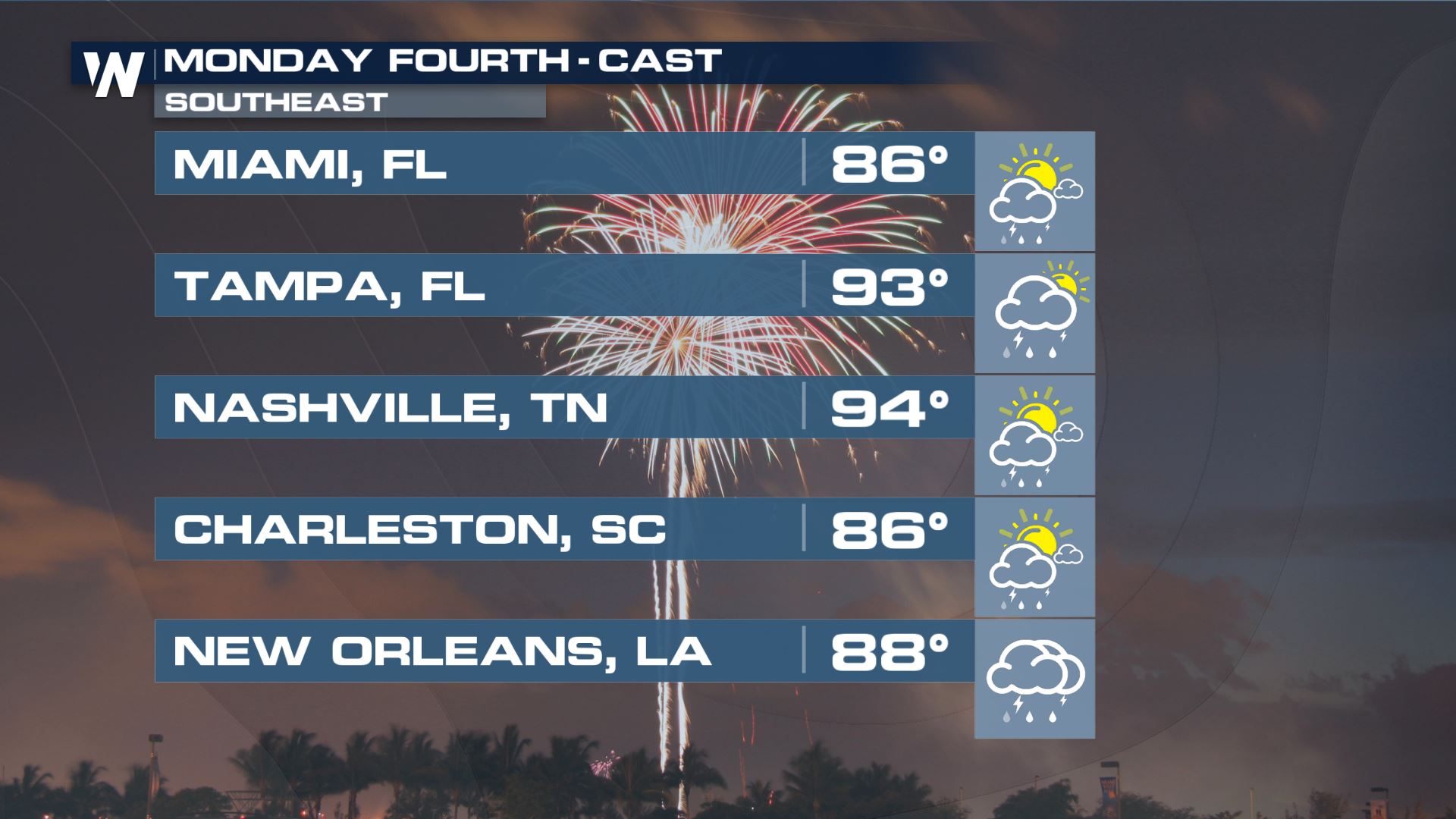 Central
We have more storm chances in the High Plains Friday and Saturday as an area of low pressure moves east. This will bring showers into play for the Great Lakes region likely by Sunday too. In the Gulf of Mexico, the area of low pressure we have been monitoring for tropical development will keep showers and thunderstorms around through Saturday for south Texas.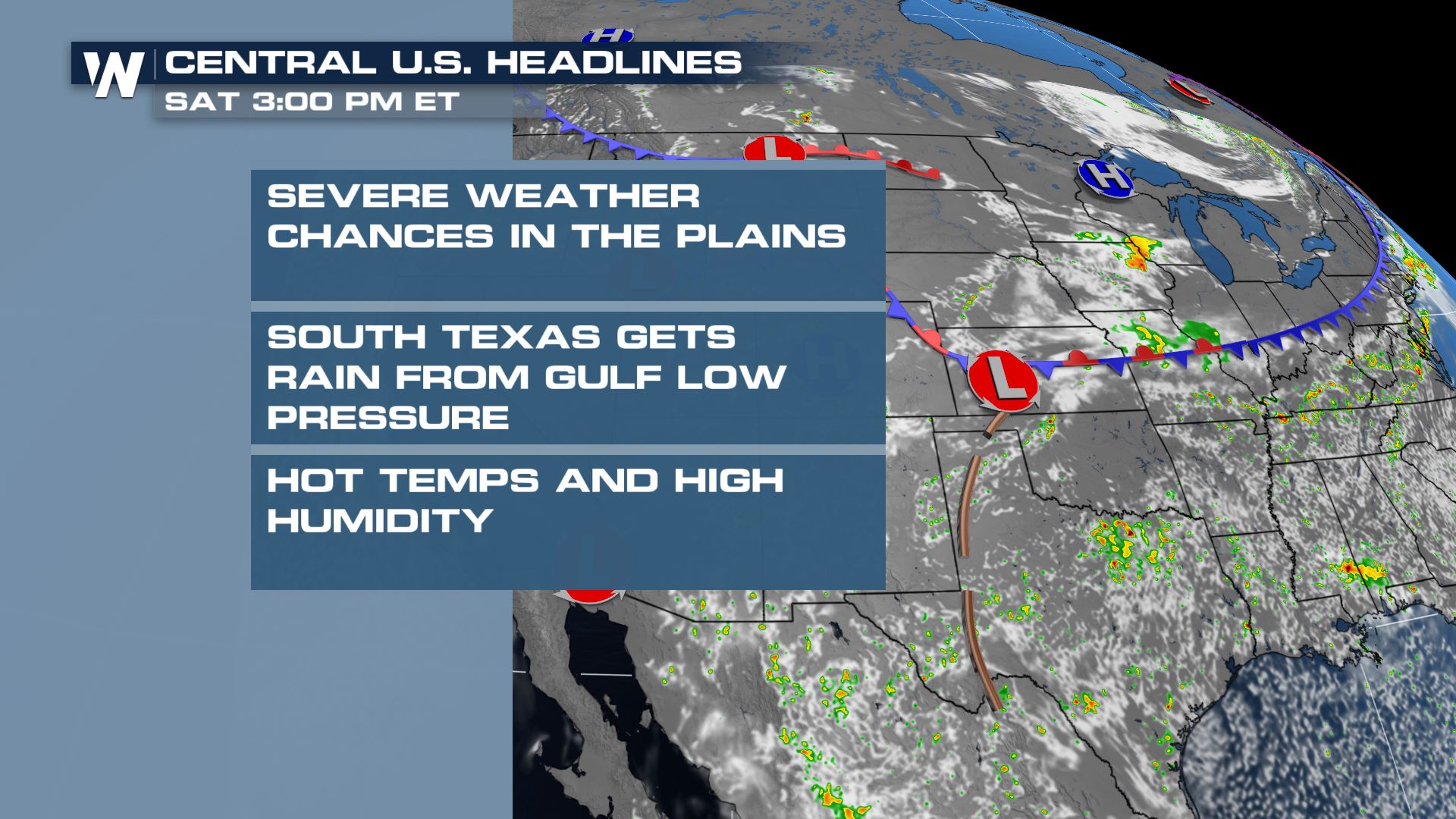 Travel-wise, some pockets of heavy rain and slow travel will be possible for our Texas metros and around Kansas City (especially early Saturday morning). We anticipate hot temperatures in both the northern and southern central United States.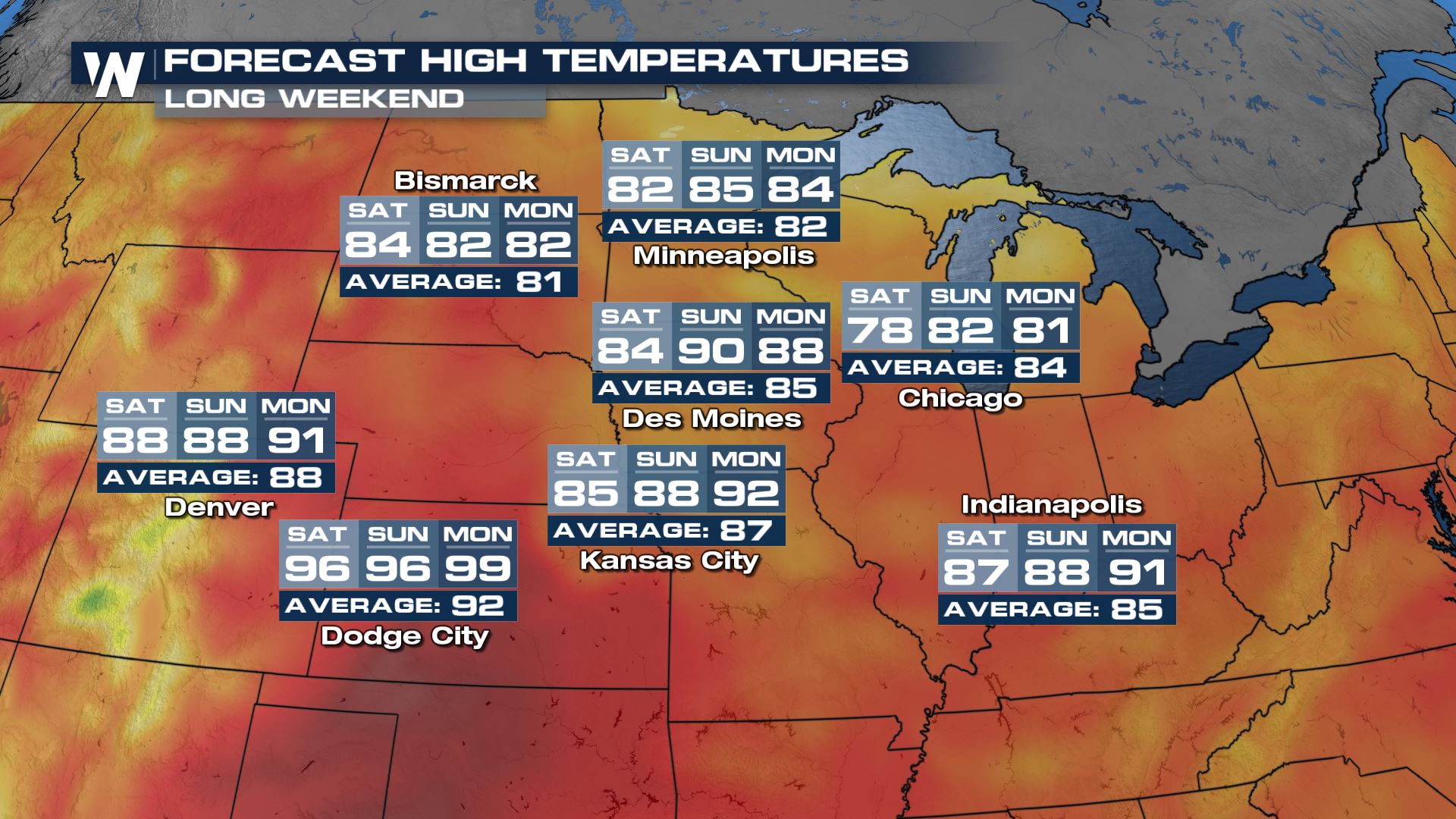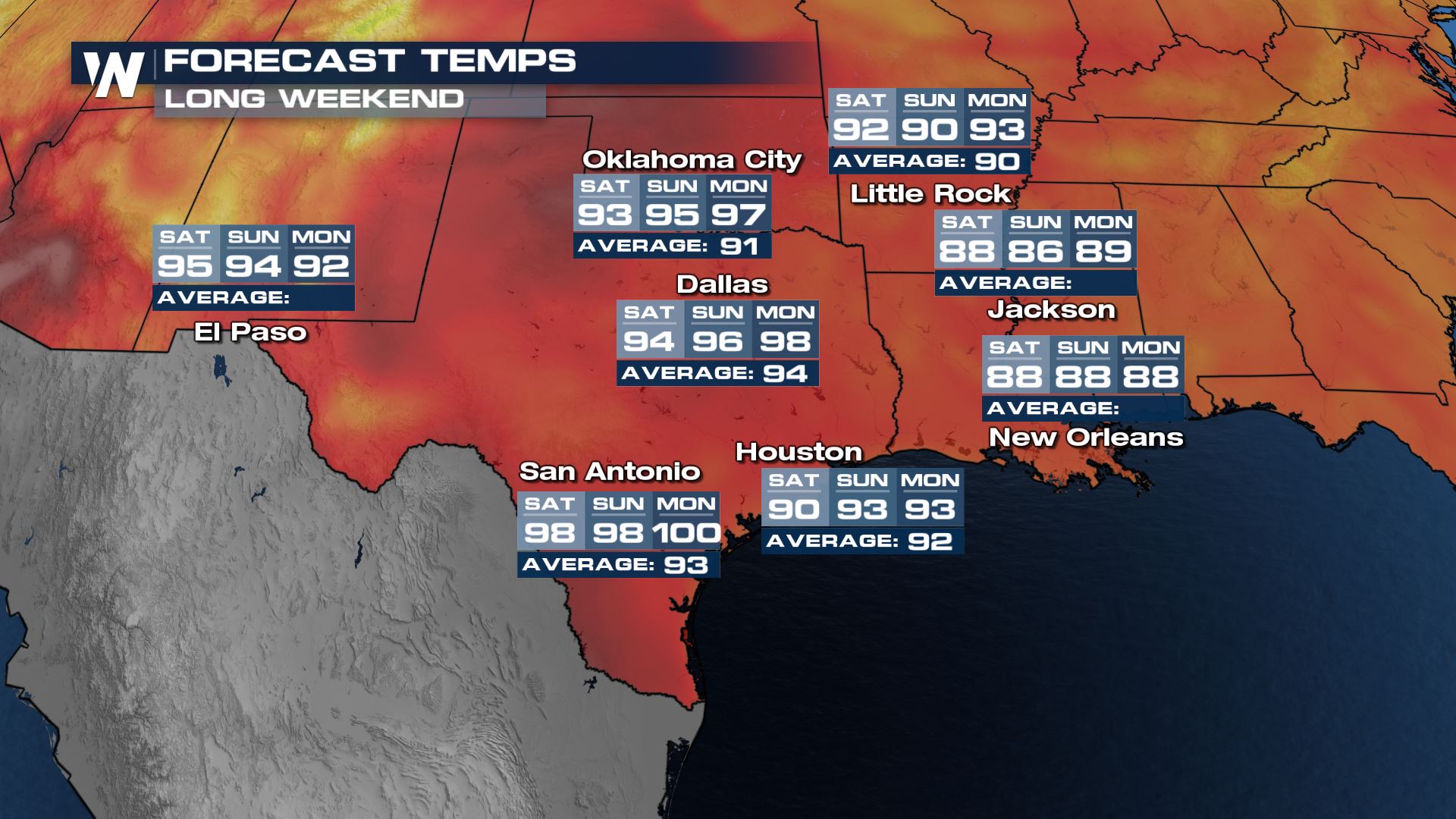 West
We could see monsoonal moisture spark a few storms across the 4 Corners throughout the weekend as monsoonal flow sticks around. Up into the PNW we also have the opportunity for showers on Saturday this weekend.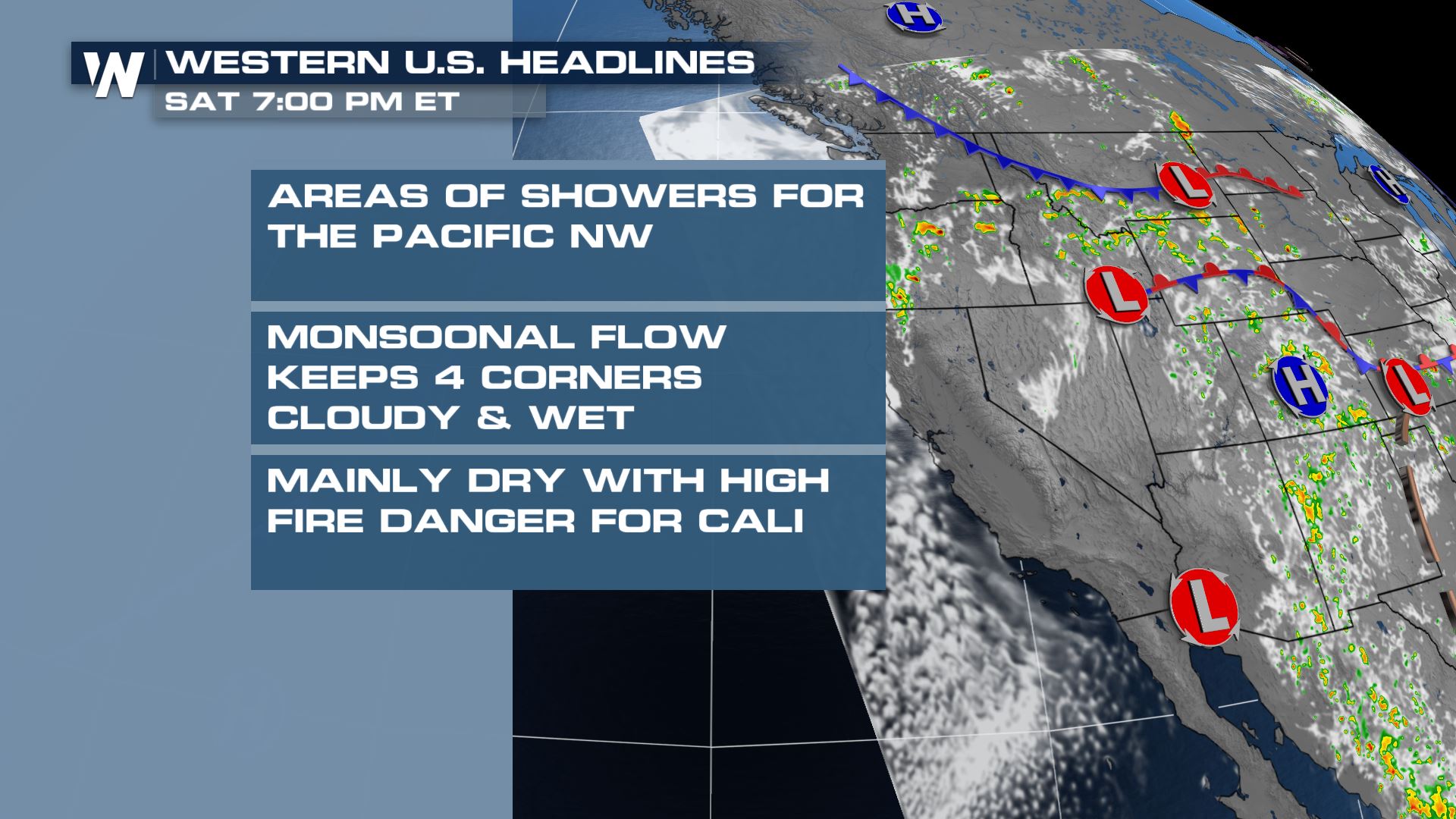 We will see a cooler Fourth this year in the PNW compared to last, and same into Southern California. Meanwhile, for the 4 Corners, despite monsoonal moisture we will be quite warm with highs in the 80s and 90s for Denver & SLC!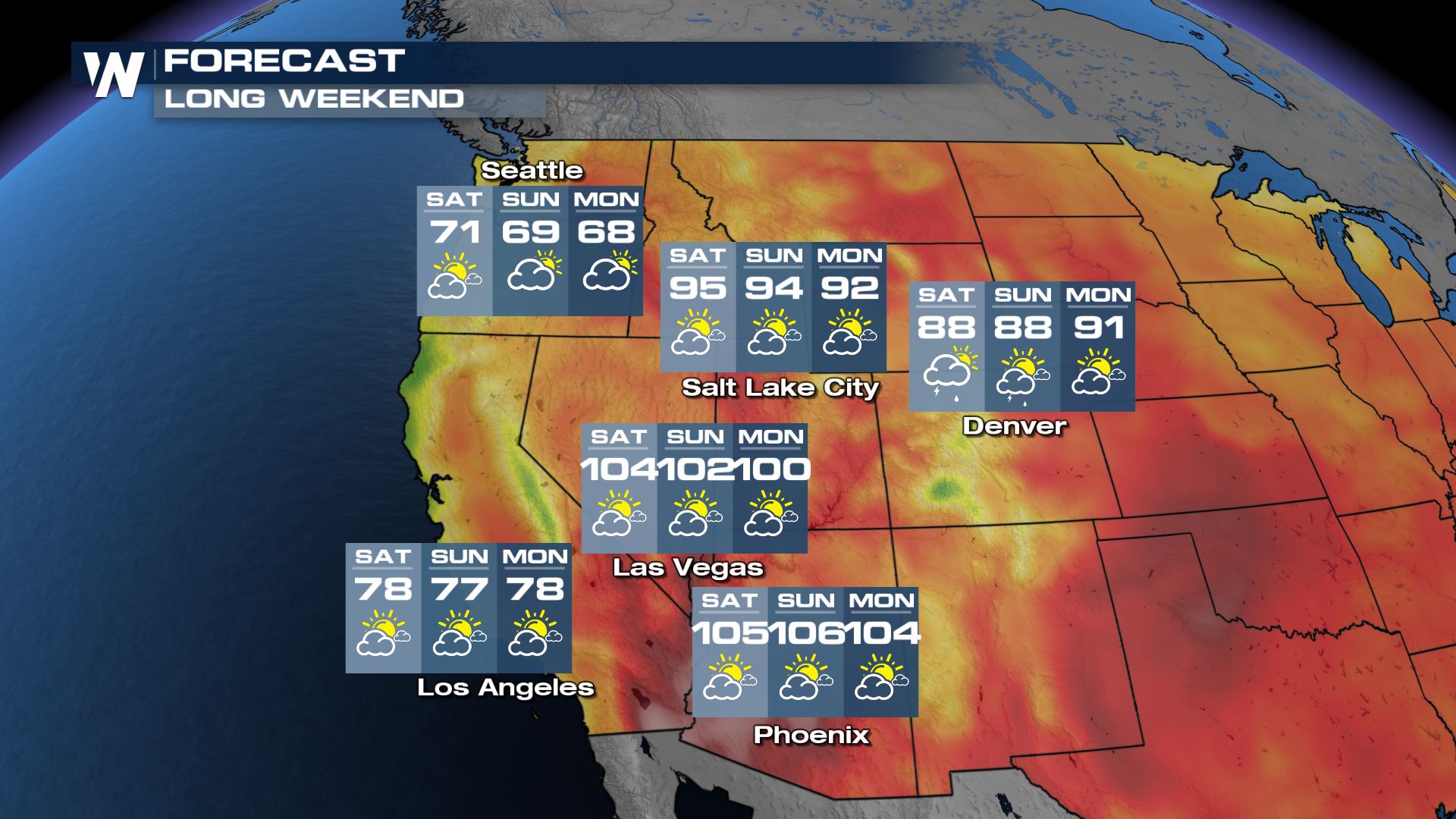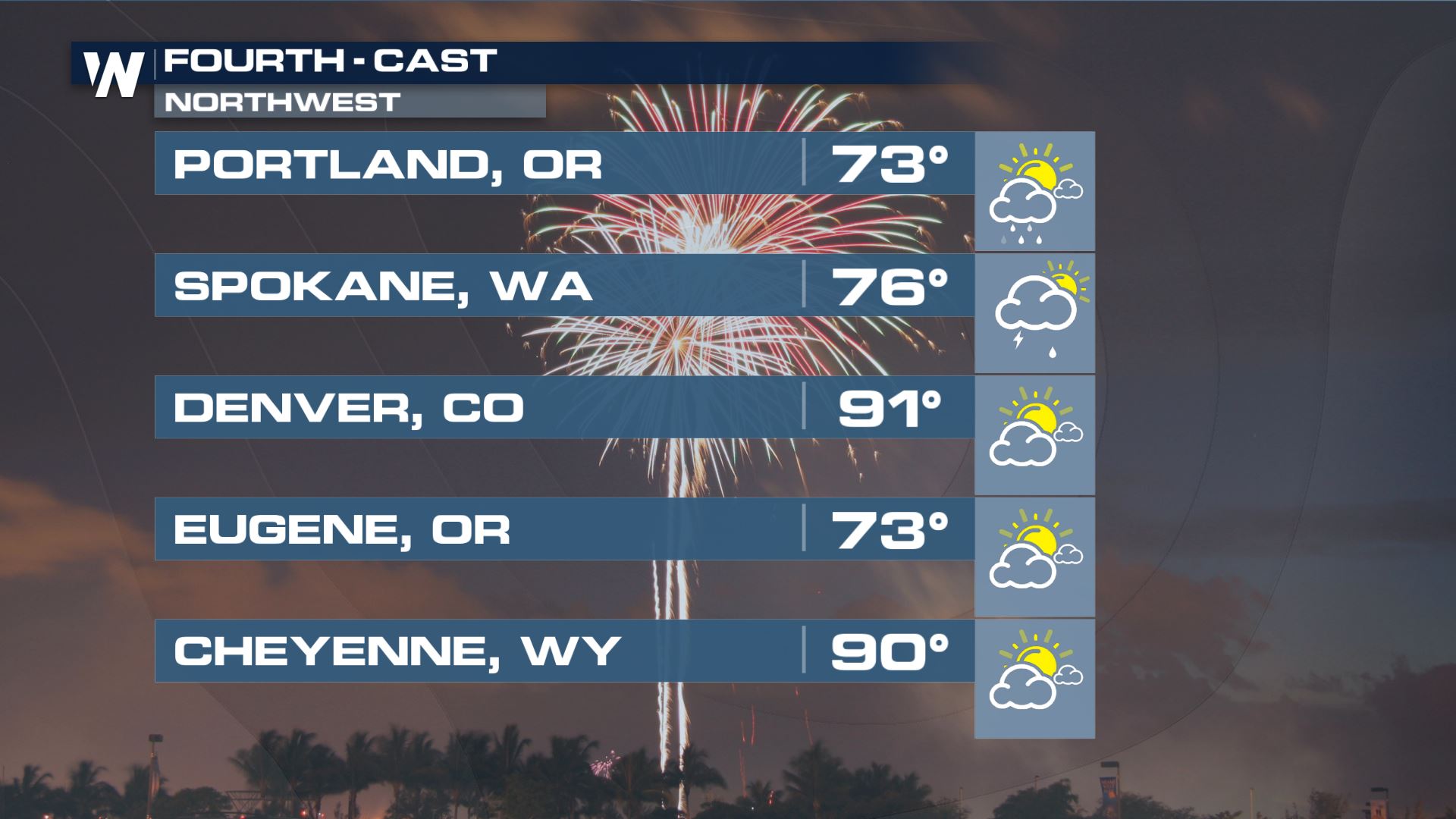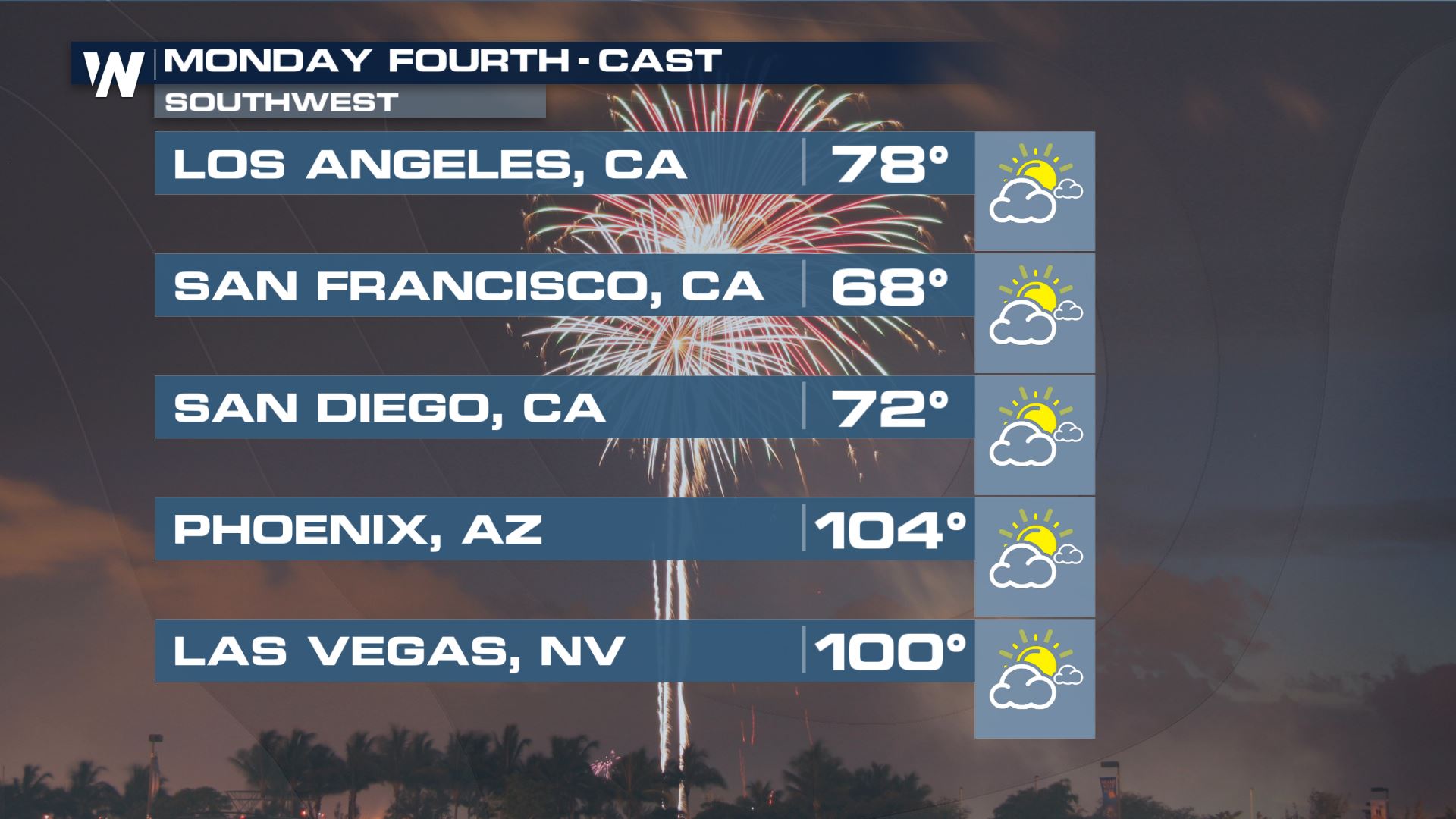 Stick with WeatherNation for the latest on the forecast for your region.