A fire called the Great Lake Fire began Wednesday night and exploded in size on Friday, reaching to 35,000 acres with only 10 percent containment. The fire was fueled by strong, gusty wind and dry air on Friday. Watch the smoke plume off the fire below.
The fire is located near Havelock and New Bern in eastern North Carolina. It is burning within the Croatan National Forest and sending smoke and ash to nearby New Bern.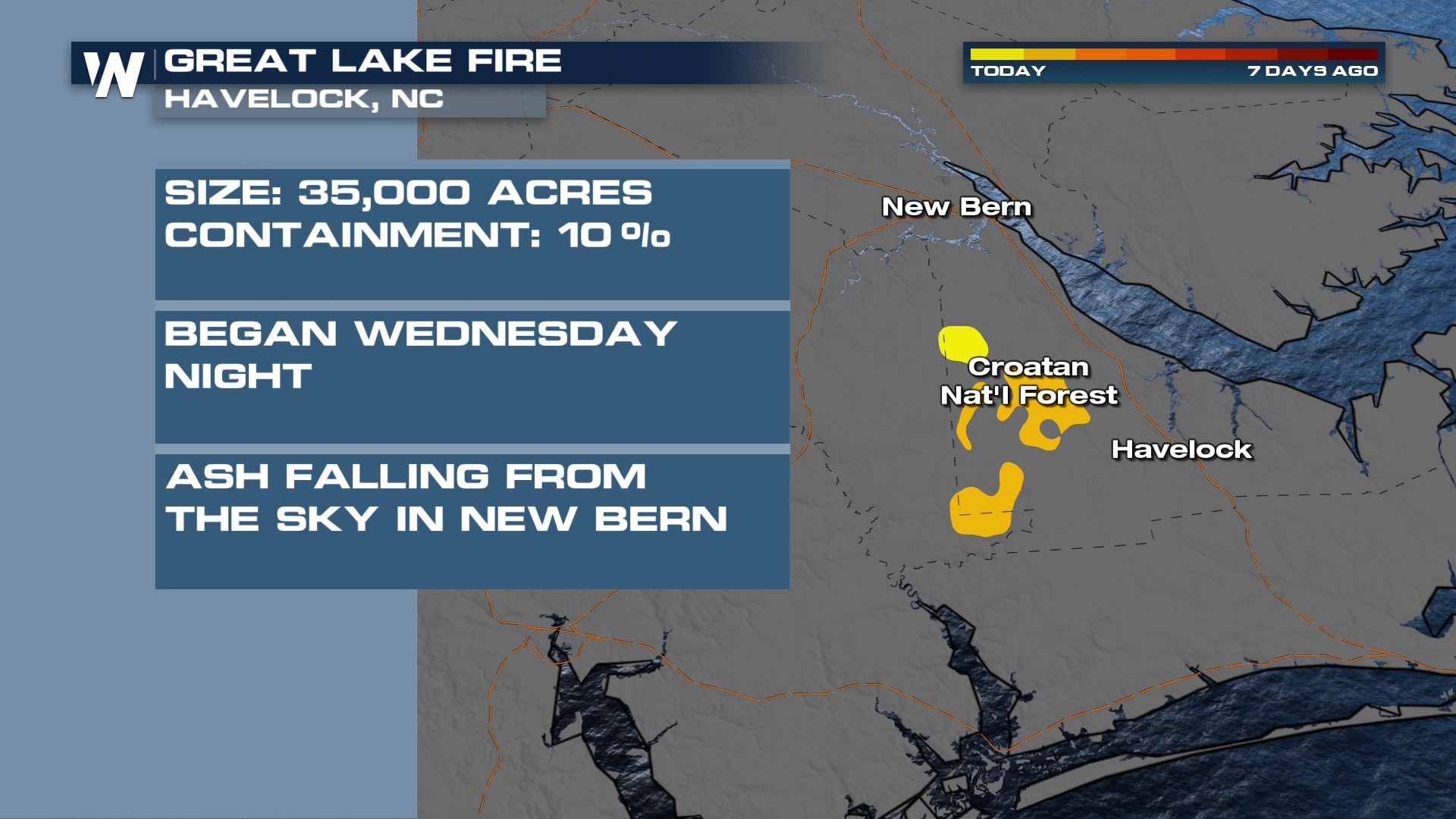 Fortunately this weekend there have been rain showers moving over this fire. Rainfall amounts seem to be light, but hopefully this will help ease the rate of fire spread.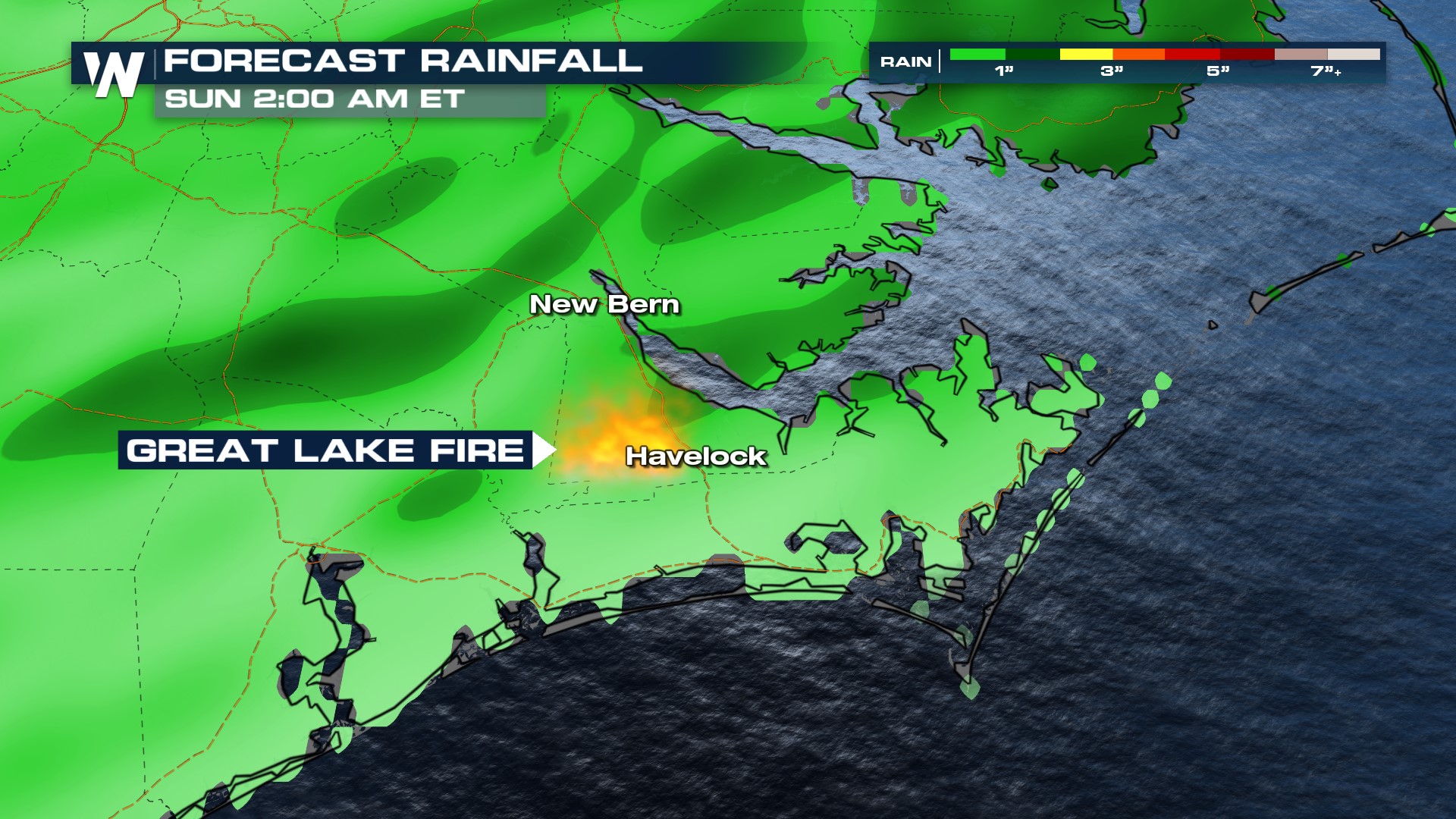 Big plumes of smoke have resulted in poor air quality in neighboring towns and cities. If you have pre-existing respiratory issues, limit time outside.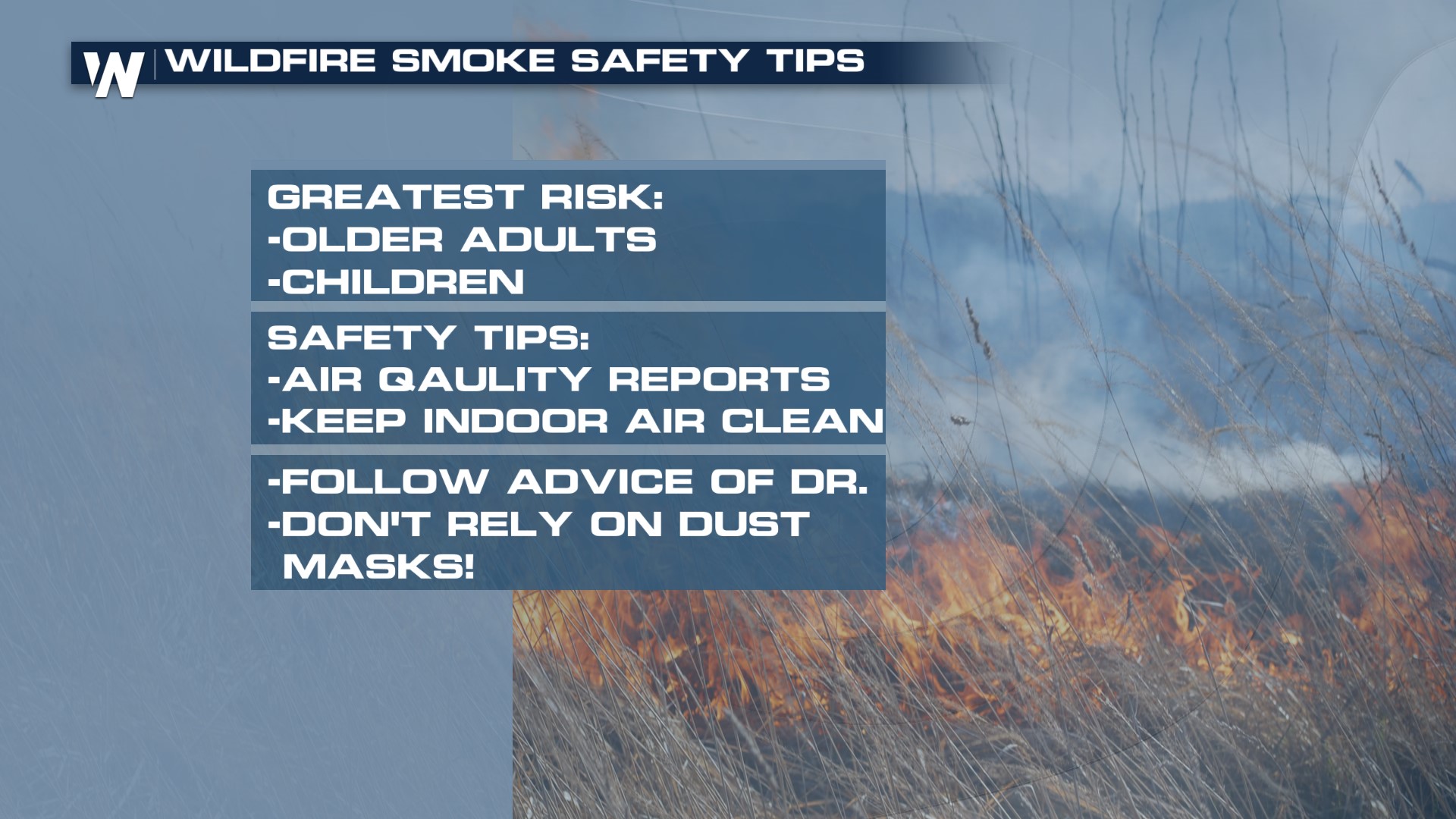 Remember, "Only You Can Prevent Wildfires!"