The northwest has seen a long stretch of gorgeous weather.  Blue skies and sunshine have been the rule lately.  But that's all about to change.  A very active weather pattern is about to take hold, and waves of moisture will soon be tracking over the northwest. But before we get into the doom and gloom of clouds and showers, check out the record highs for Portland on Friday, and Seattle on Saturday.  Sunshine and clear skies heated temps into the 80's for much of the  Pacific Northwest.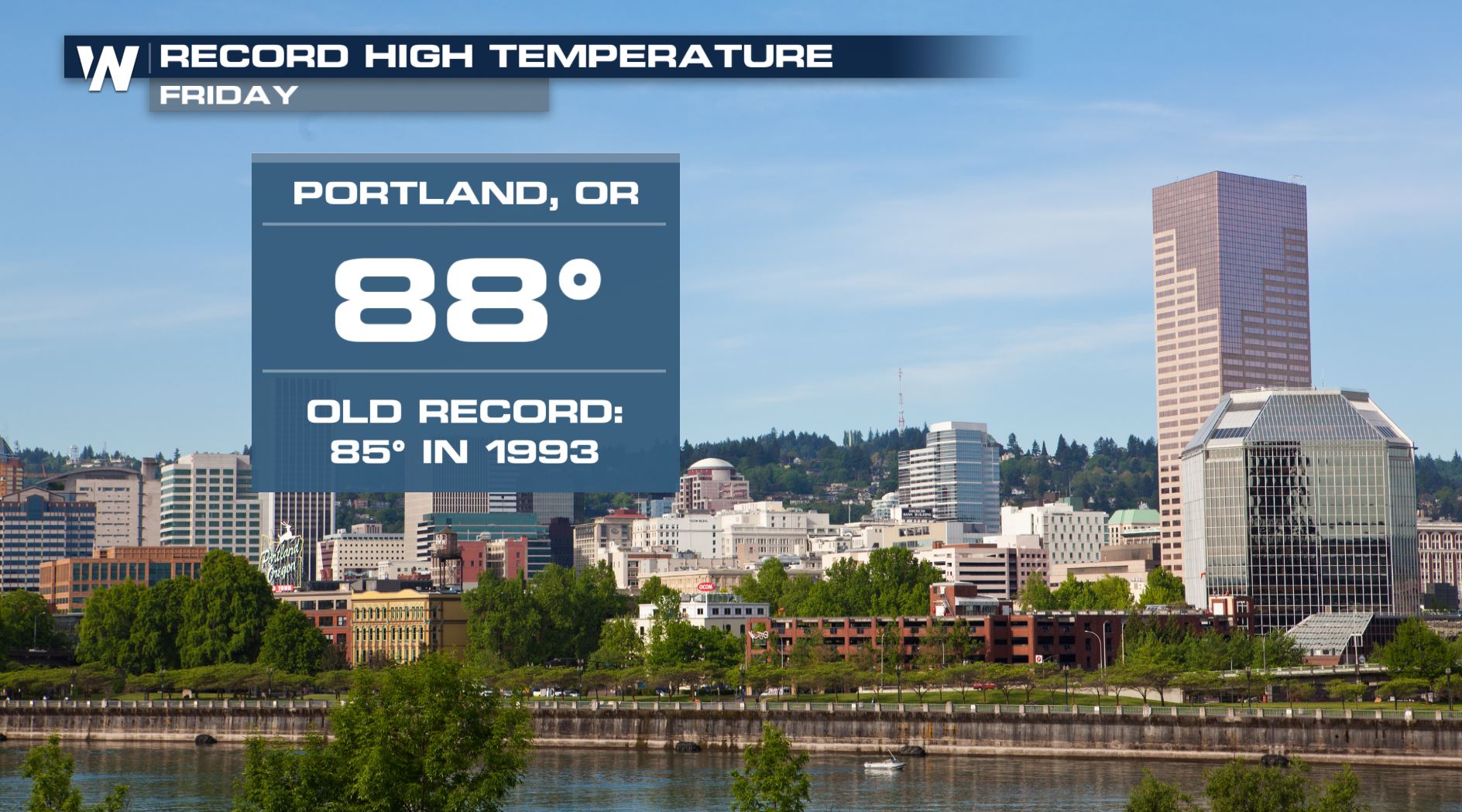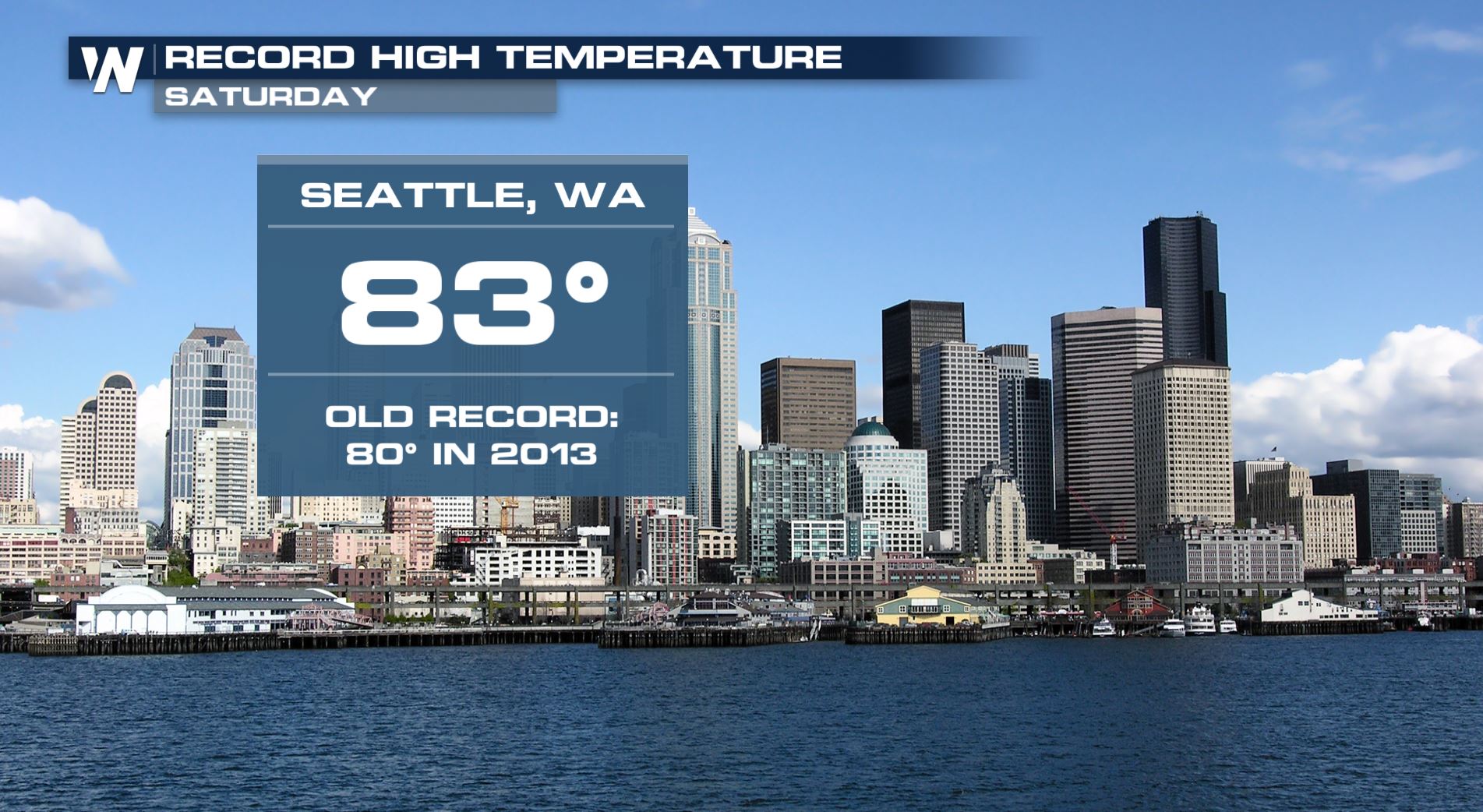 And overall, many areas, including Seattle and Portland have seen below average rainfall since the beginning of the year.  They could be making up ground quickly though over the next several days.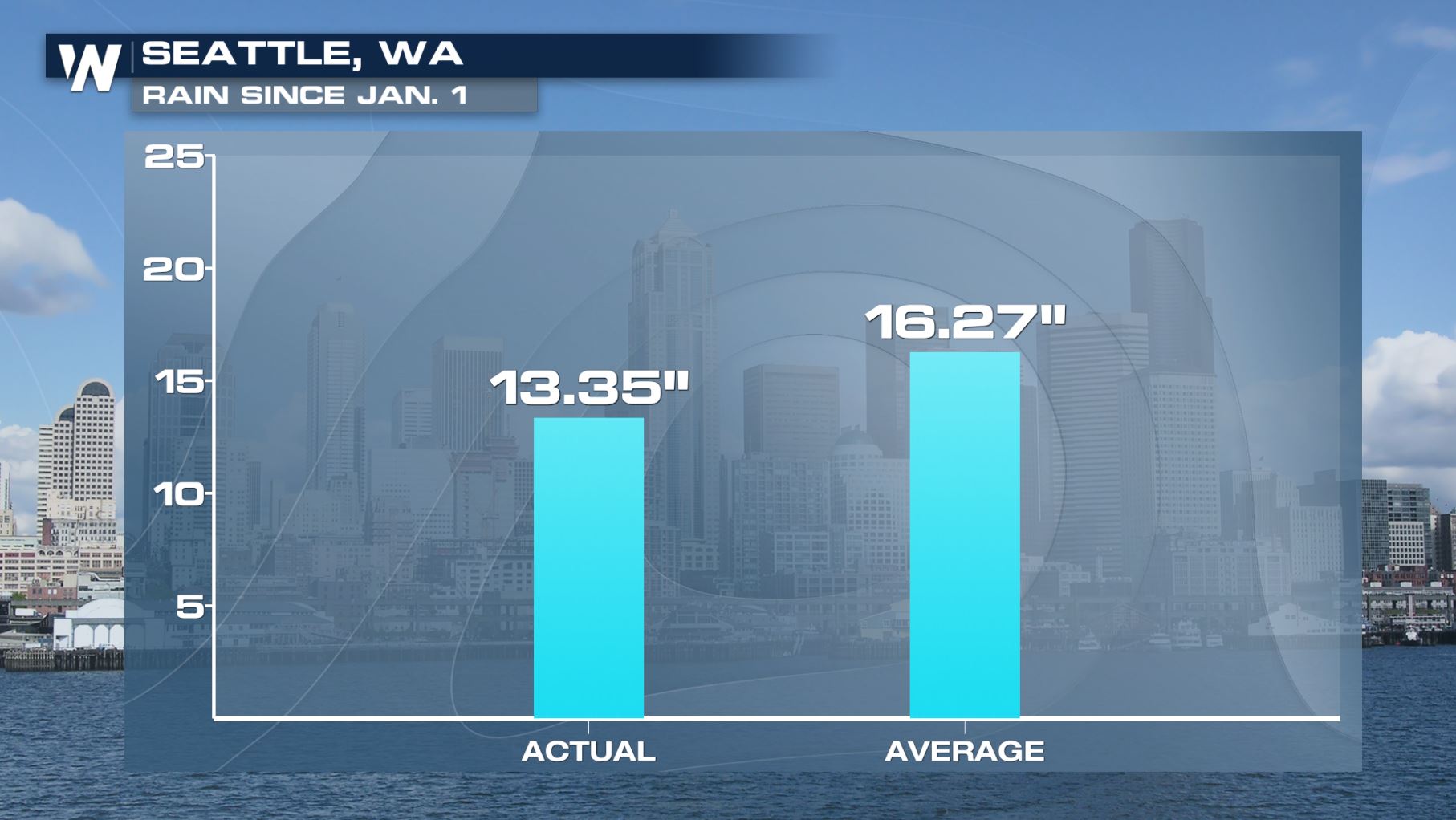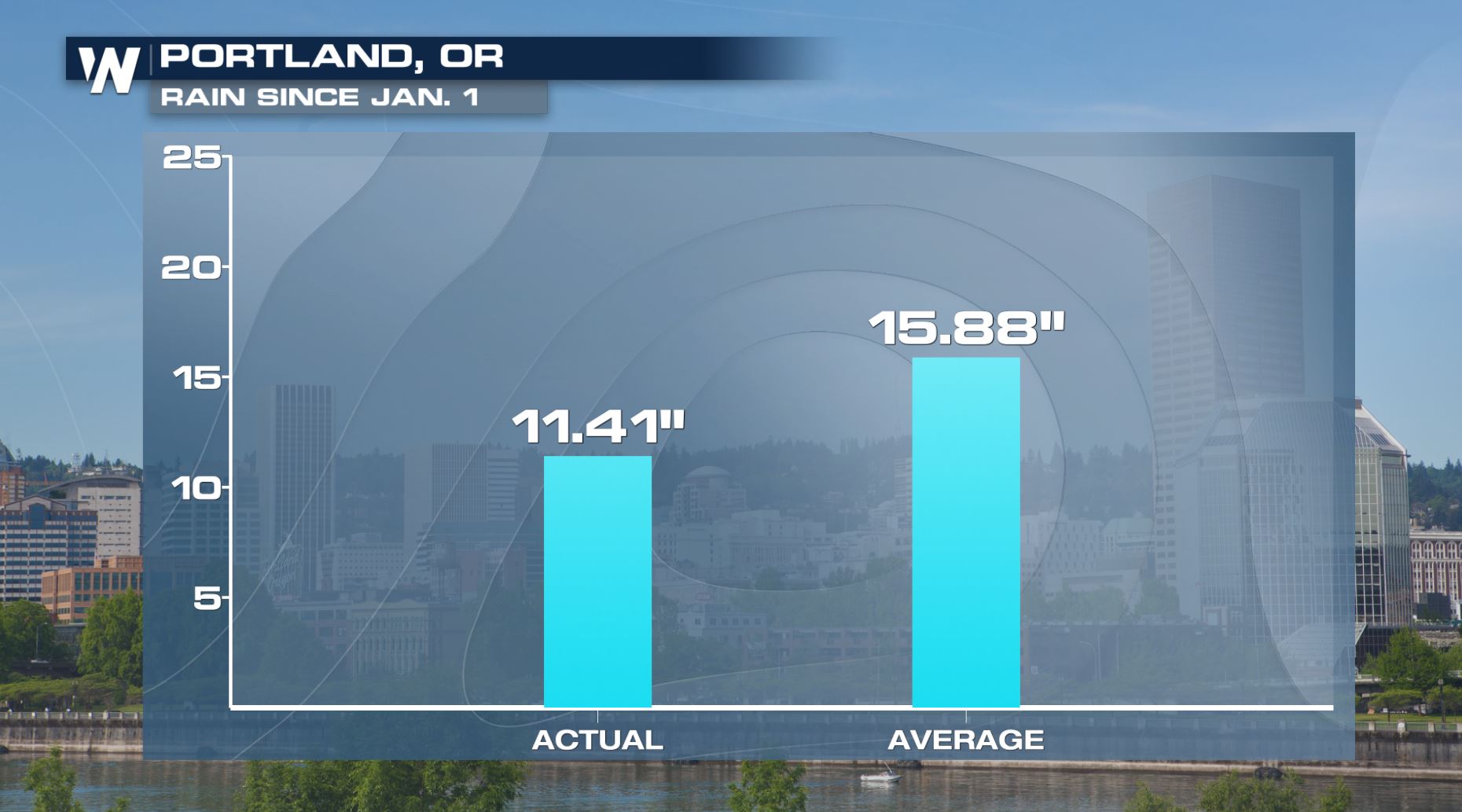 Soaking rain will arrive on Tuesday.  Seattle, Olympia, Portland, Eugene, and Medford will all see rain build-in throughout the day.  The rain will gradually spread eastward.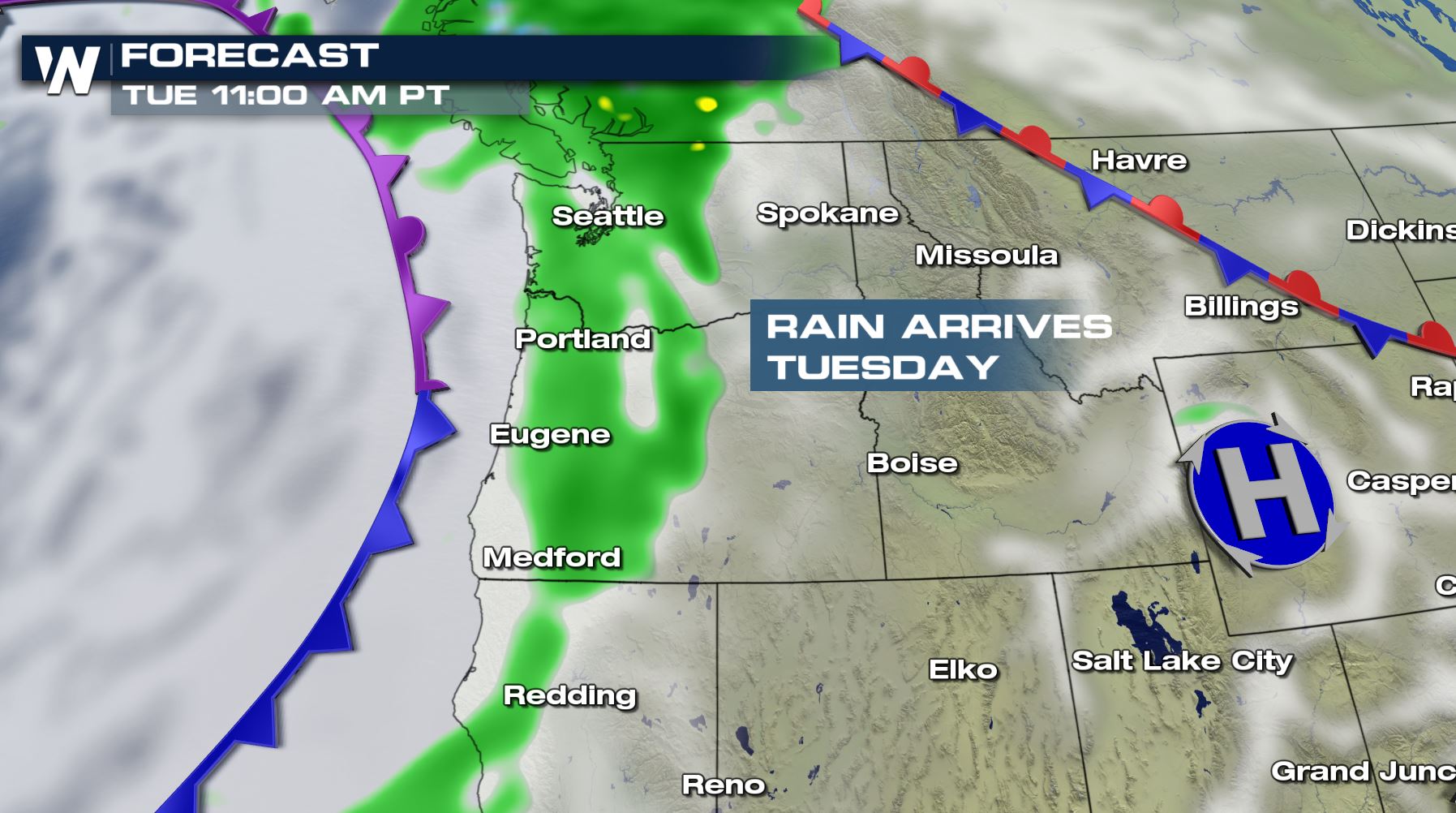 On Wednesday, much of the rain will stay focused over Oregon, as a front stalls across the state.  Rain will also move across northern California on Wednesday.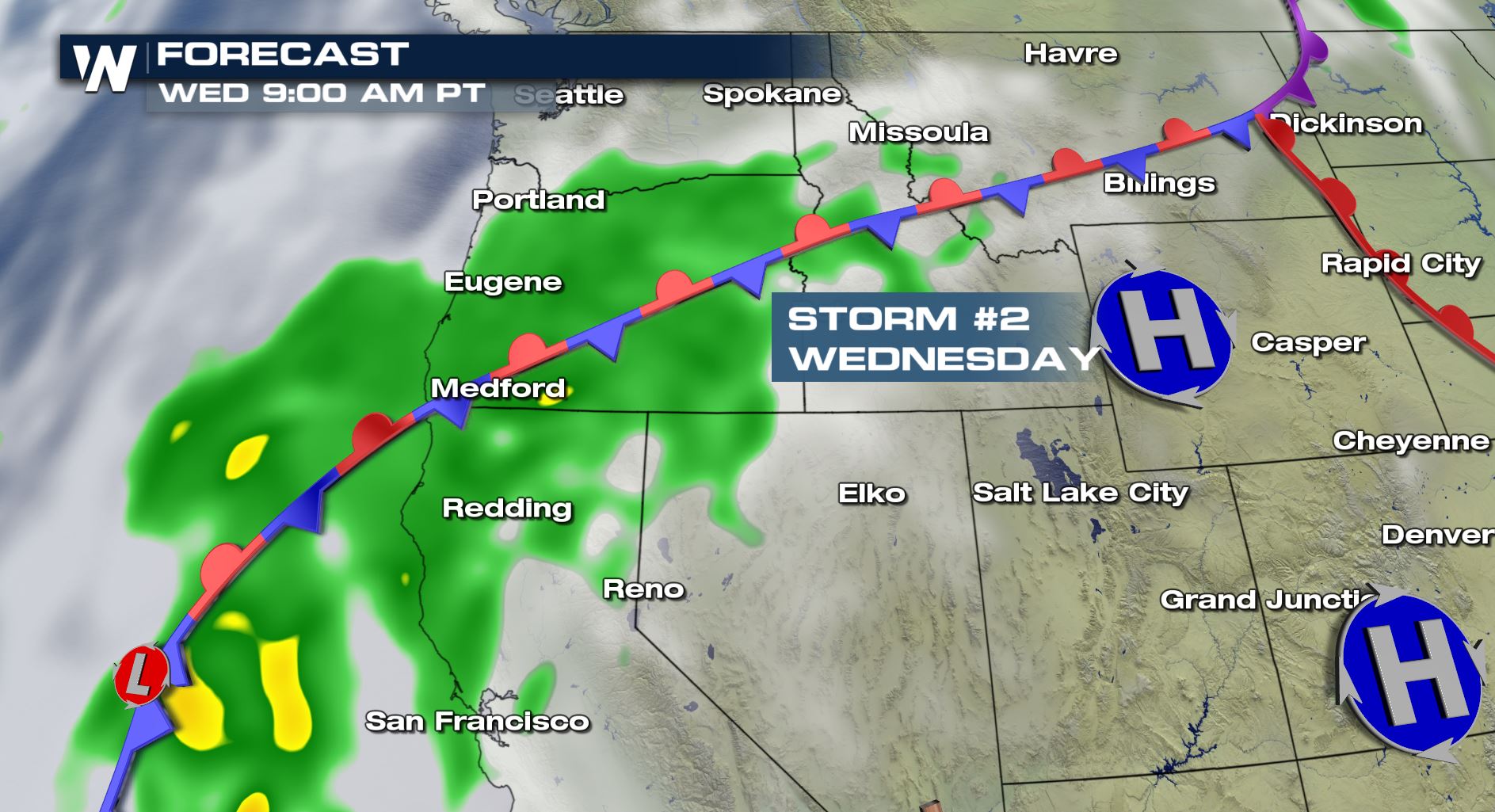 On Thursday, much of the rain will be located across northern California and Nevada, but scattered showers will still be found in Washington, Oregon, and Idaho.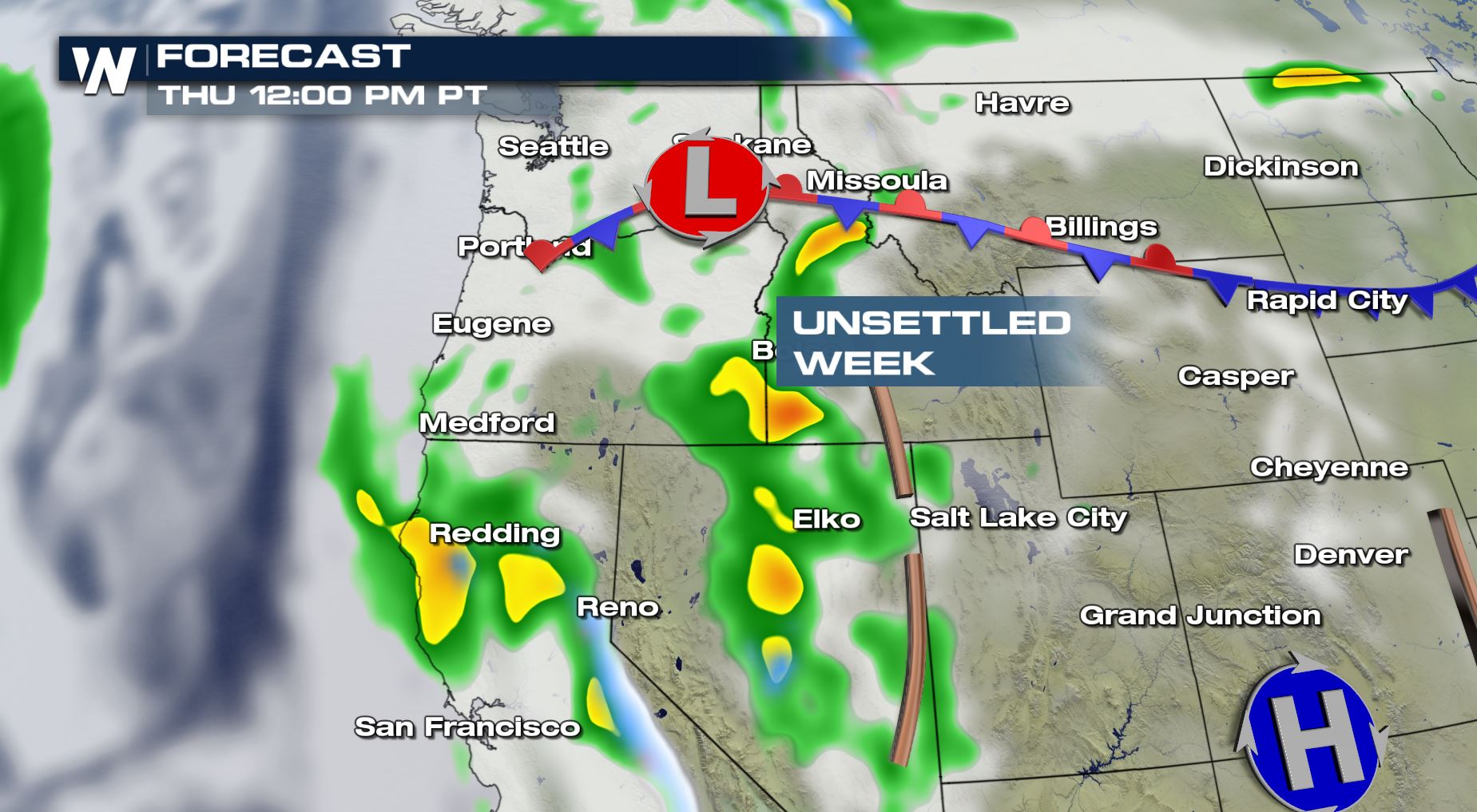 The weather pattern will certainly be changing for Seattle.  With the exception of Wednesday, there will be rain chances every day right through the upcoming weekend.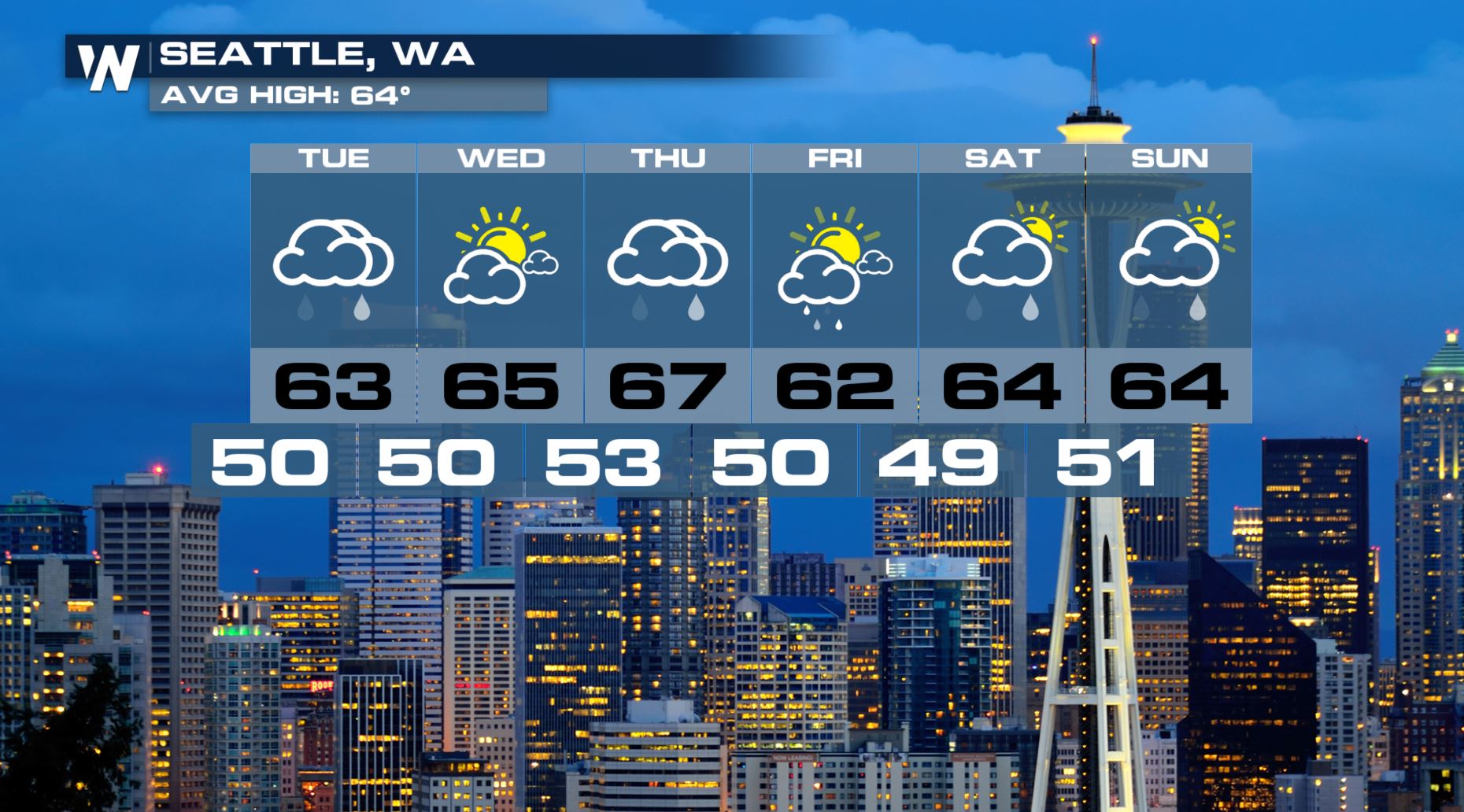 Unfortunately, Portland won't be able to enjoy a beautiful day on Wednesday.  Rain chances stay in the forecast every day between Tuesday and Sunday.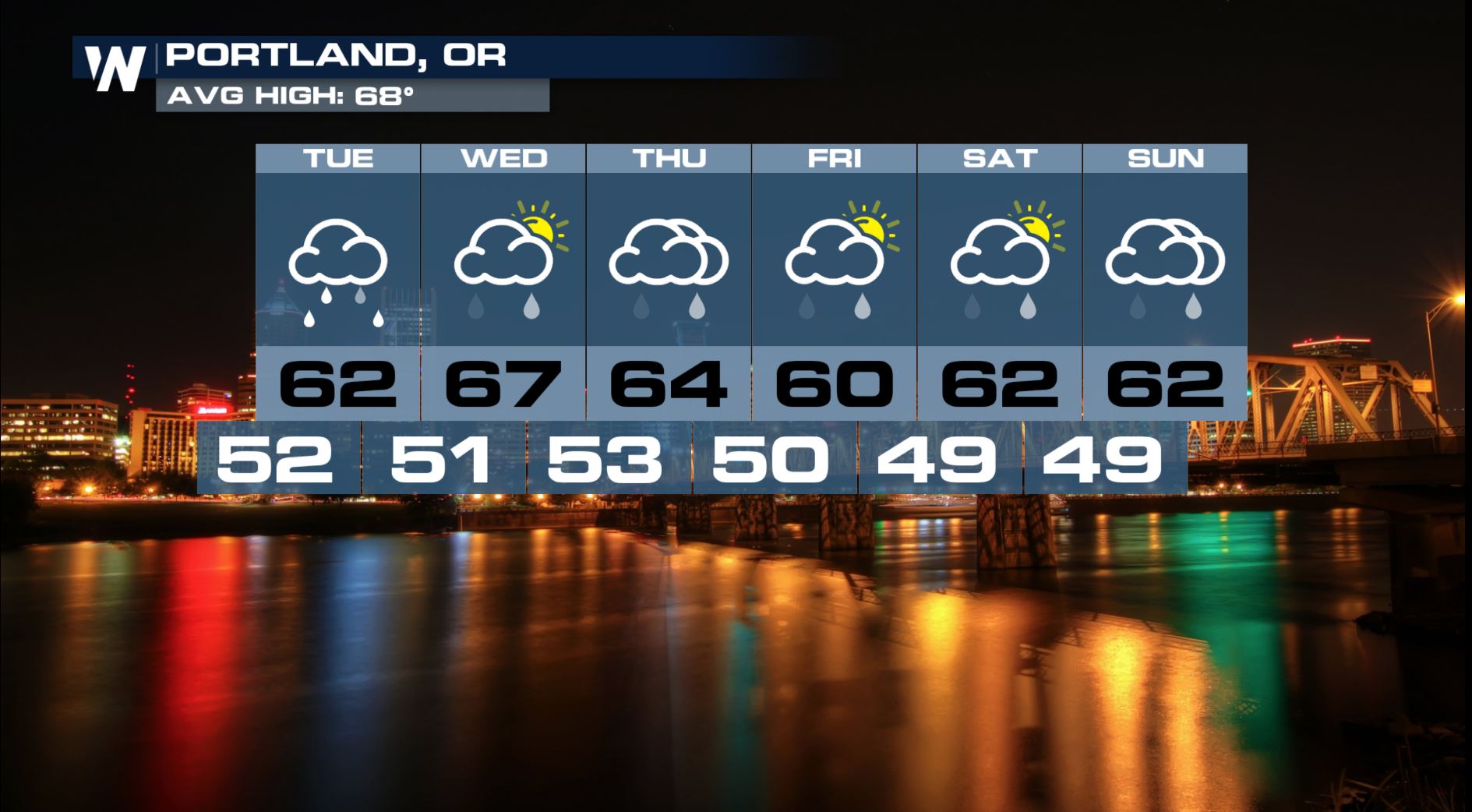 Some of the moisture will actually fall as snow.  The blue shaded areas indicate where light snow may accumulate.  The pink shaded areas indicate where over 12 inches of snow may accumulate.  This includes the high country of the Sierra Nevada mountains in California.  Donner Pass and I-80 could see a foot of snow!  Travel safely and check ahead to make sure the pass is open.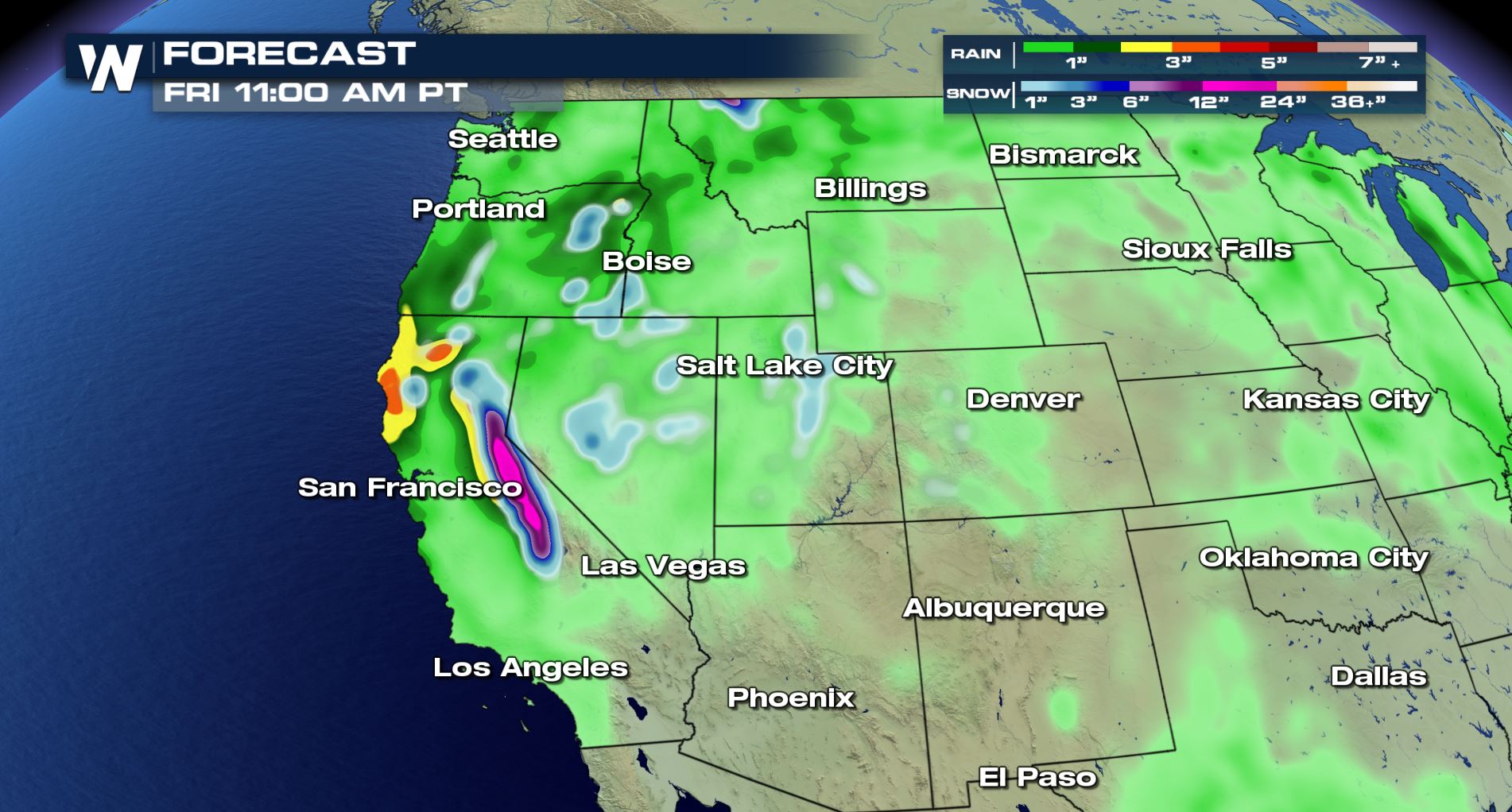 WeatherNation has the very latest coverage on the northwest, and the entire country.  You can watch on the Dish Network, Roku, Fire TV, Apple TV, Pluto TV, and on any mobile device with the free WeatherNation App. For WeatherNation:  Meteorologist Matt Monroe