Severe storms pushed through the High Plains on Thursday dropping large hail across parts of the Dakotas. https://www.facebook.com/WeatherNation/videos/10156508882869874/
Ping pong ball size hail was reported in Belle Fourche, South Dakota on Thursday.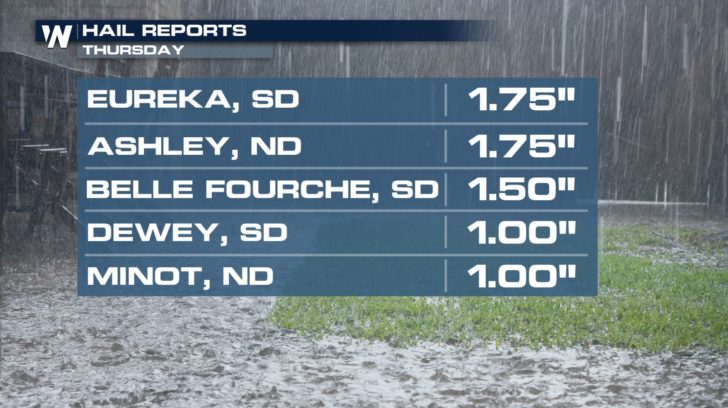 The biggest hailstone that was reported was golf ball size, falling both in North and South Dakota.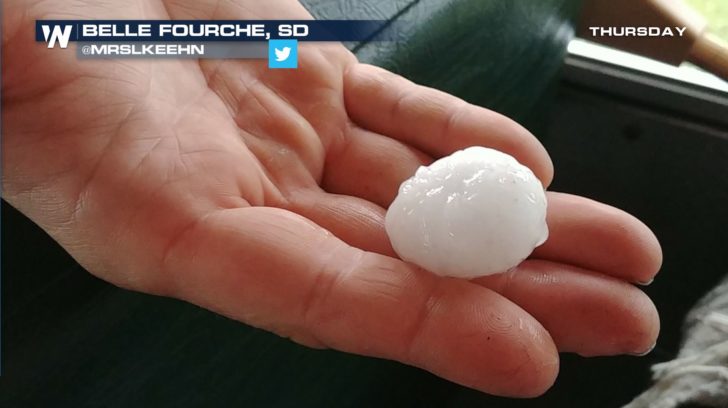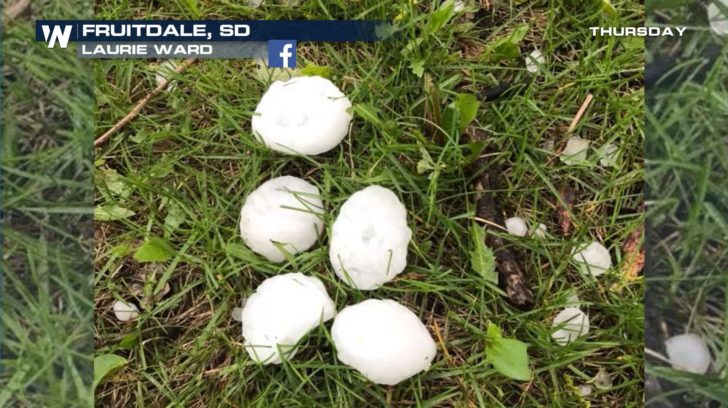 These storms also brought gusty winds up to nearly 80 mph in some spots! The severe weather threat continues across parts of the High Plains on Friday, we will have the latest all day on Weathernation. For WeatherNation, I'm
Meteorologist Meredith Garofalo
.