Another winter weather system will be moving through the Upper Midwest by the end of the weekend and early next week.  Location will be the biggest factor in the snow forecast...if you are located north of this system, you will have the higher snow chances...if you are located south of this system, you will have higher rain chances.
Forecast
The latest timing for the snow will be Sunday morning  through Monday evening.  Any changes to the timing of this system and the track of this system will be a huge factor in what areas get heavy snow.  For example, if this low pressure system travels farther south then Iowa, southern Wisconsin and northern Illinois could see the heaviest snowfall.  So we will continue to watch this track very closely and update you if there are any changes.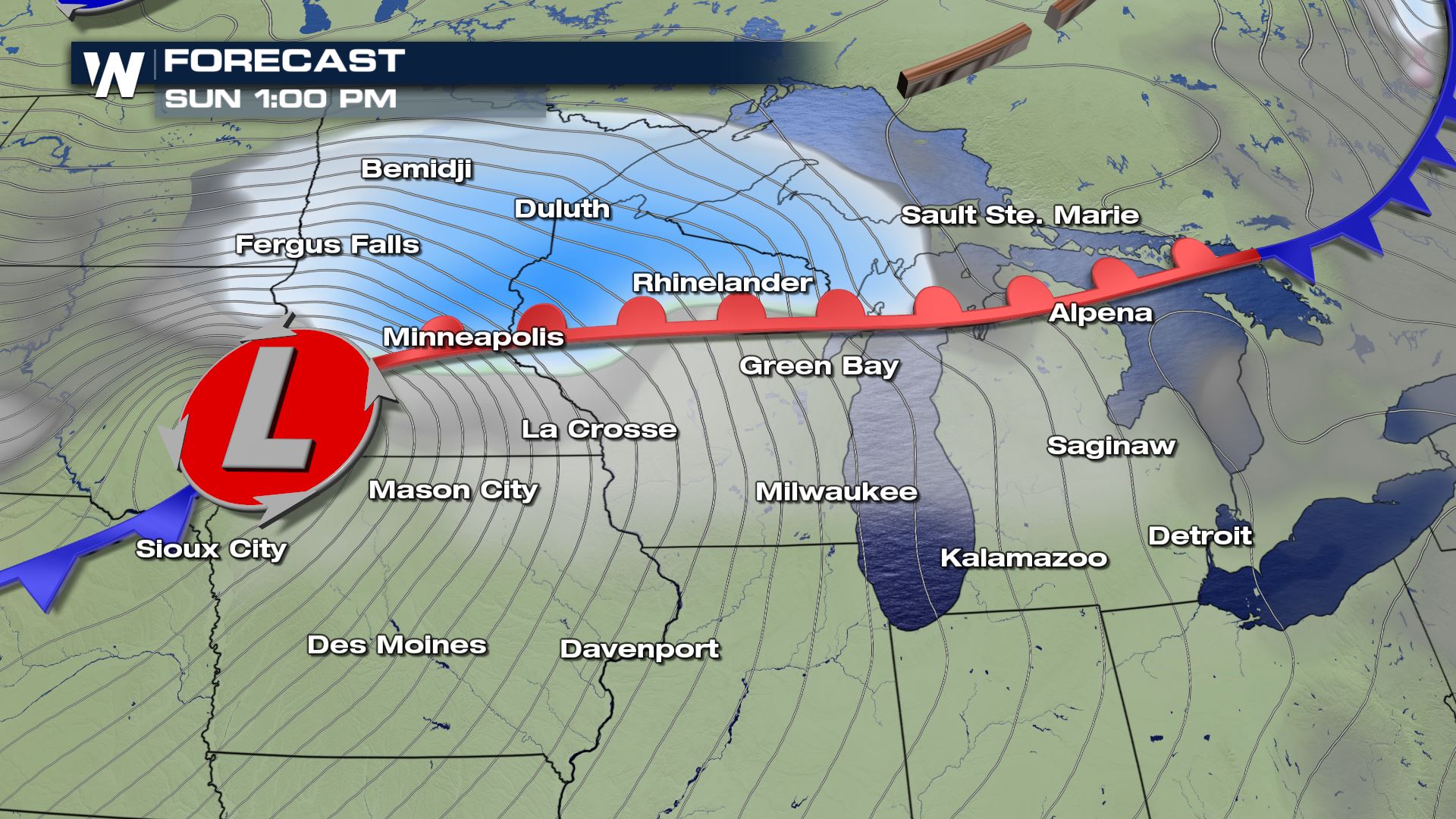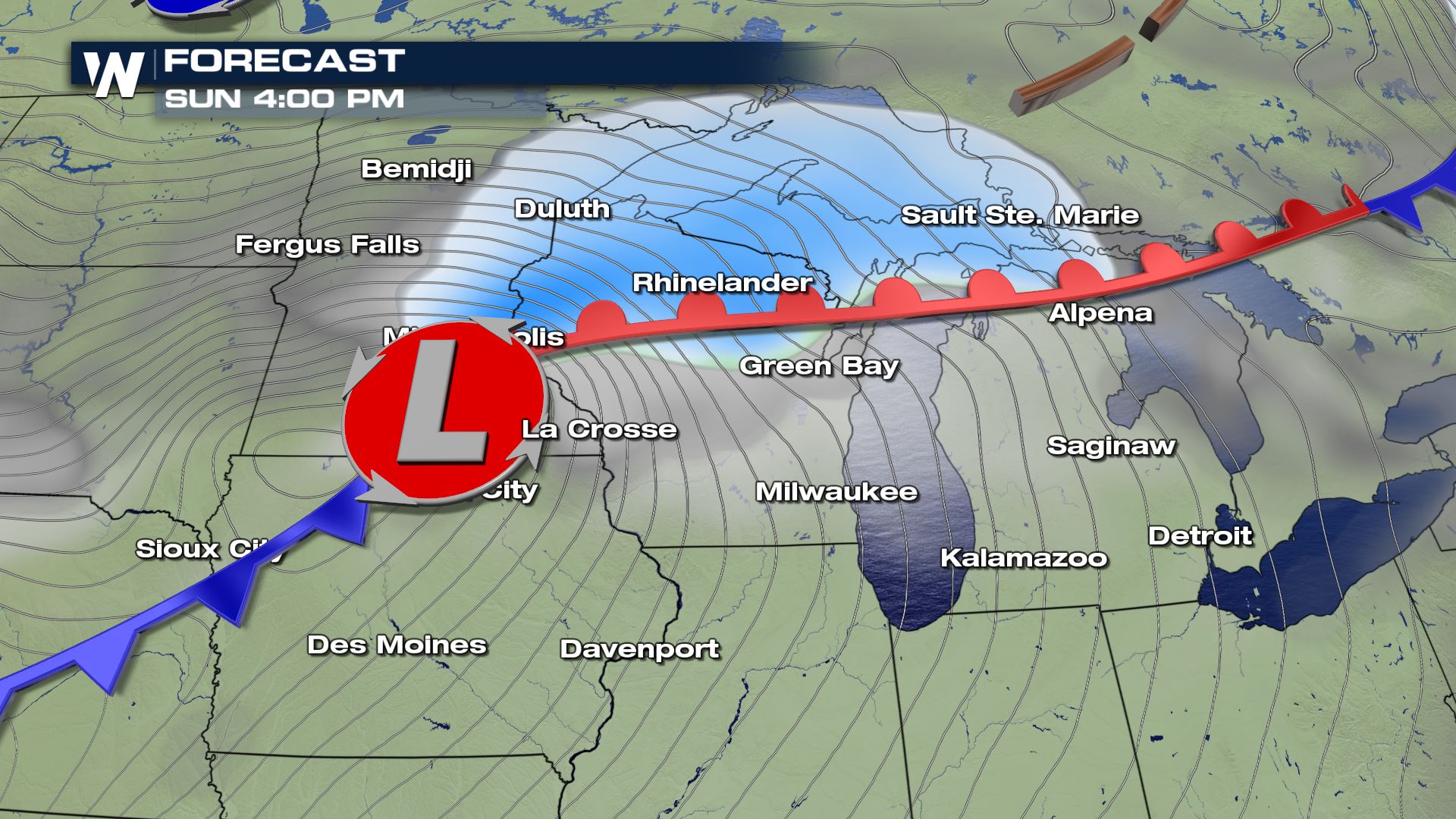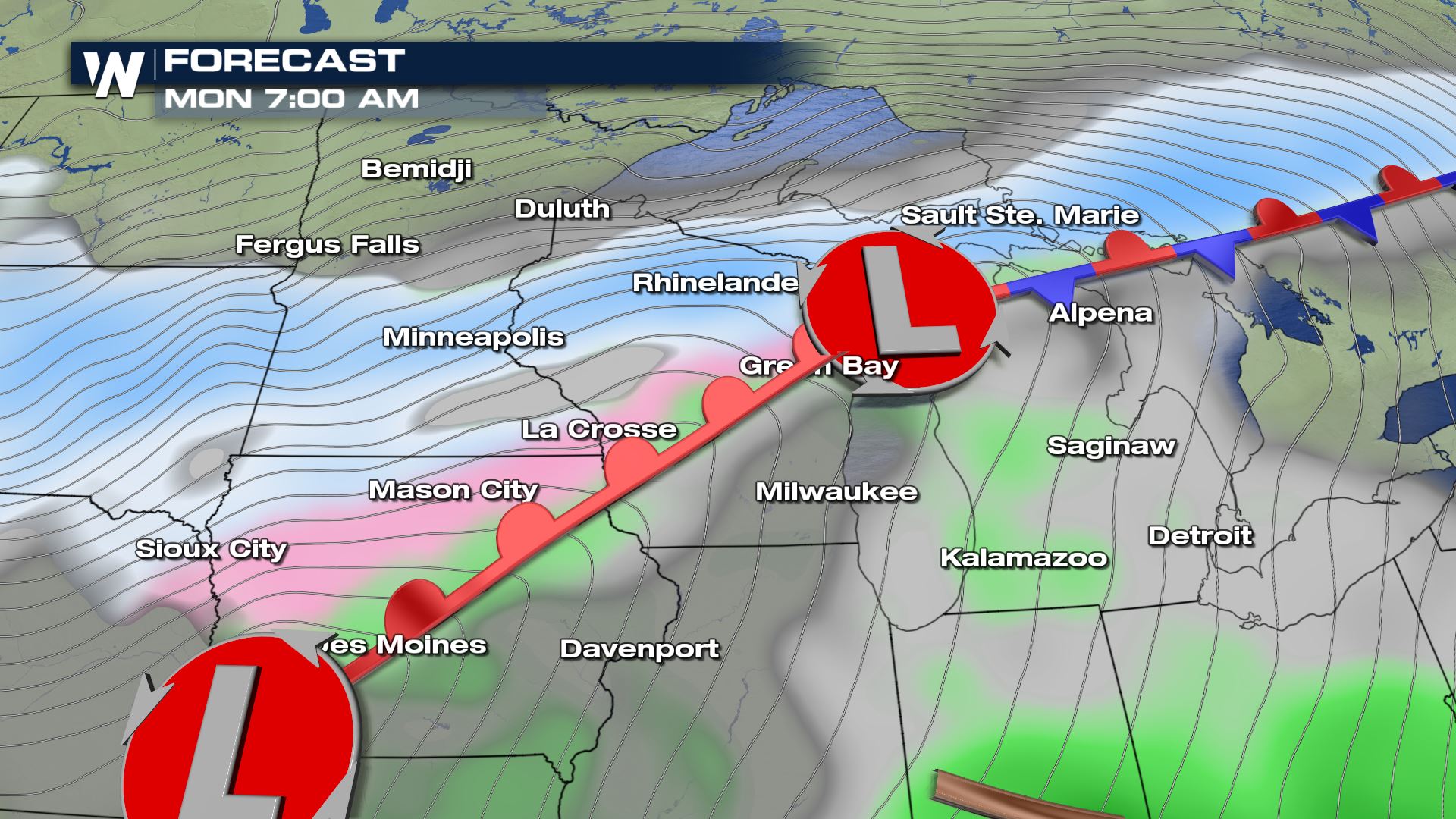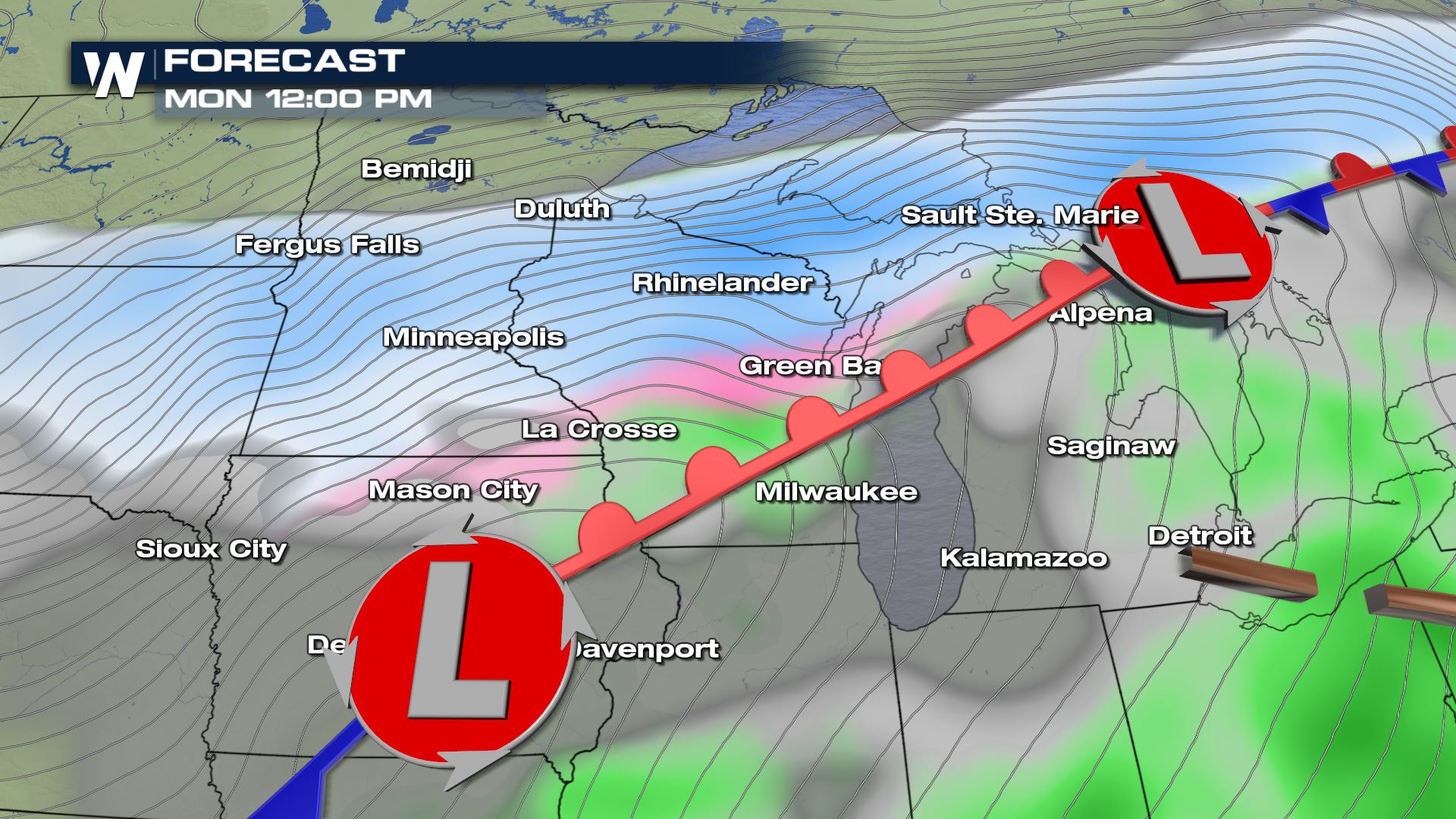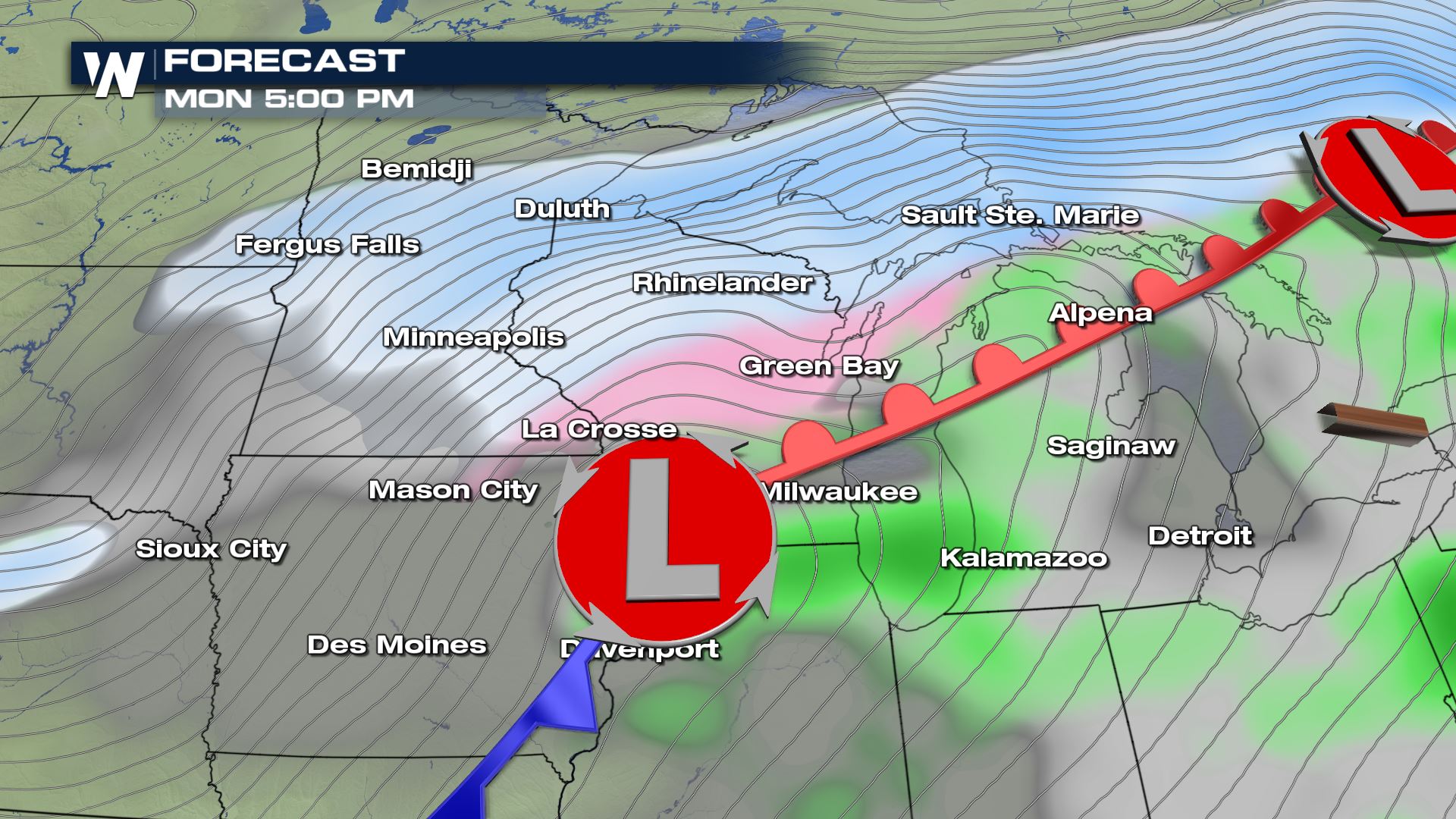 Sunday's forecast is showing high snow chances in Minnesota and Wisconsin, but as we look ahead to Monday you can see that the precipitation chances are much higher over the entire region.  Closer to this low pressure system will be the chance of sleet and freezing rain.  This includes  La Crosse, Green Bay and Milwaukee in Wisconsin.   Farther to the north is more heavy snow by Monday so these are the areas that will likely experience some very heavy snow.
Snowfall Forecast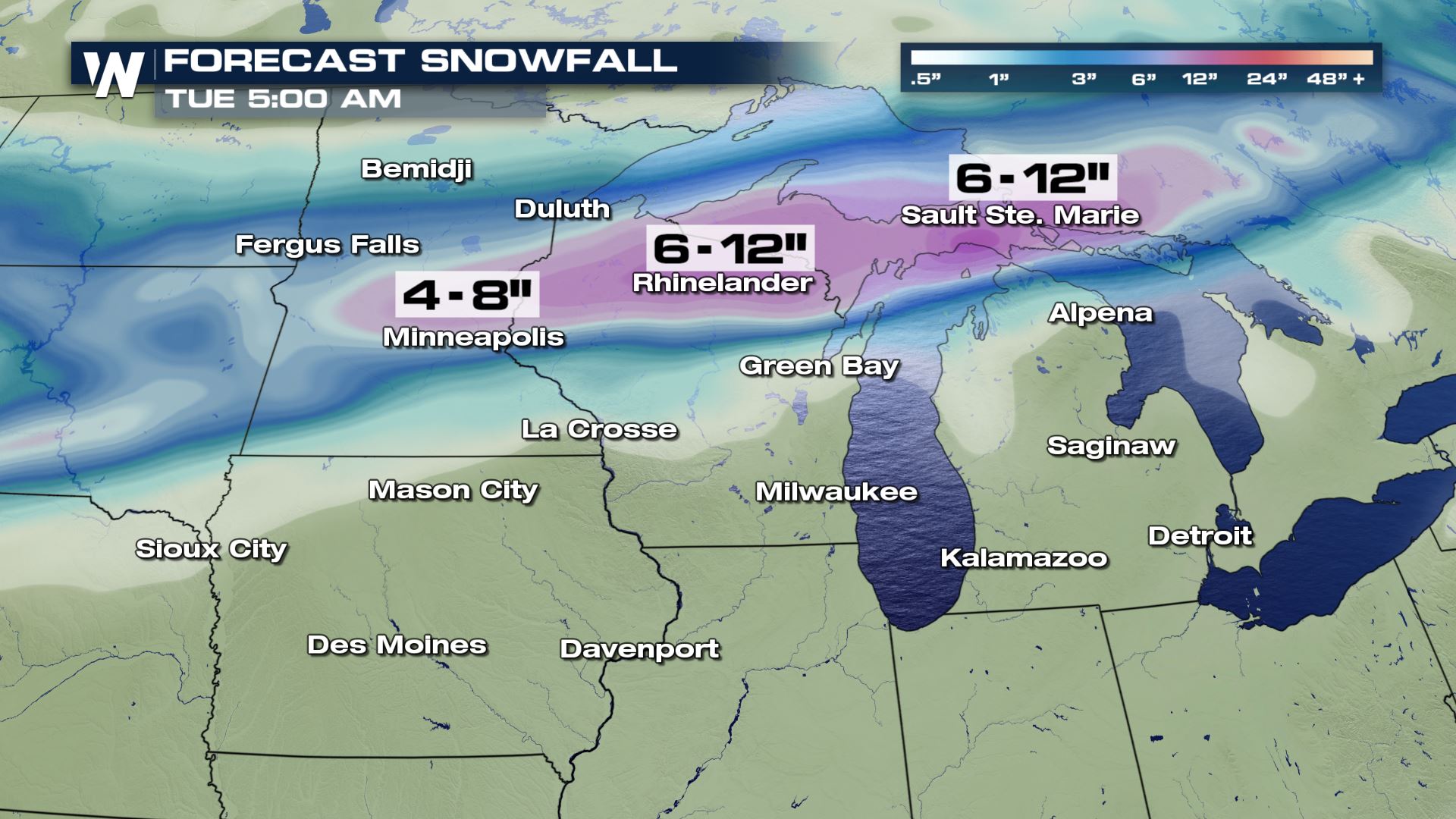 Here is a look at the latest snowfall forecast for the Upper Midwest through Tuesday morning.  You can see where the heavy snow line is setting up...from Minneapolis to Sault Ste. Marie.  These are the areas that could see anywhere from 4 to 12 inches of snow.  There will likely be winter storm watches and warnings issued in the next 24 hours as we get closer to this evening.
Meteorologist Patrick Crawford