On Saturday, the Weather Prediction Center made a significant update to the risk of flash flooding, raising the concern to 'high' for the remainder of the day.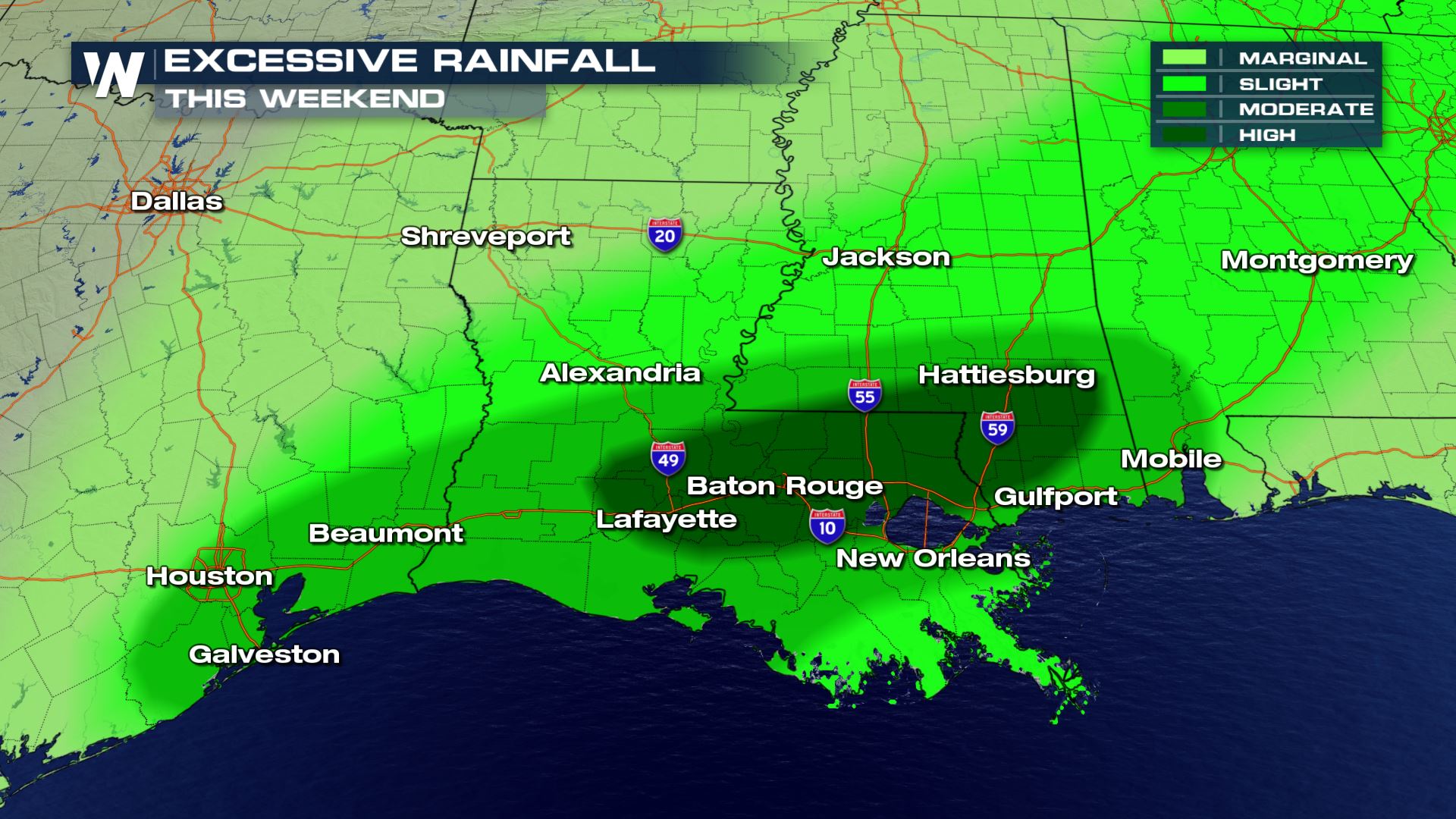 The high risk of flash flooding includes cities such as Lafayette, Baton Rouge, Hattiesburg and Gulfport. In addition, the high risk of flash flooding includes southeastern Louisiana, southern Mississippi and Interstates 10, 49, 55 and 59.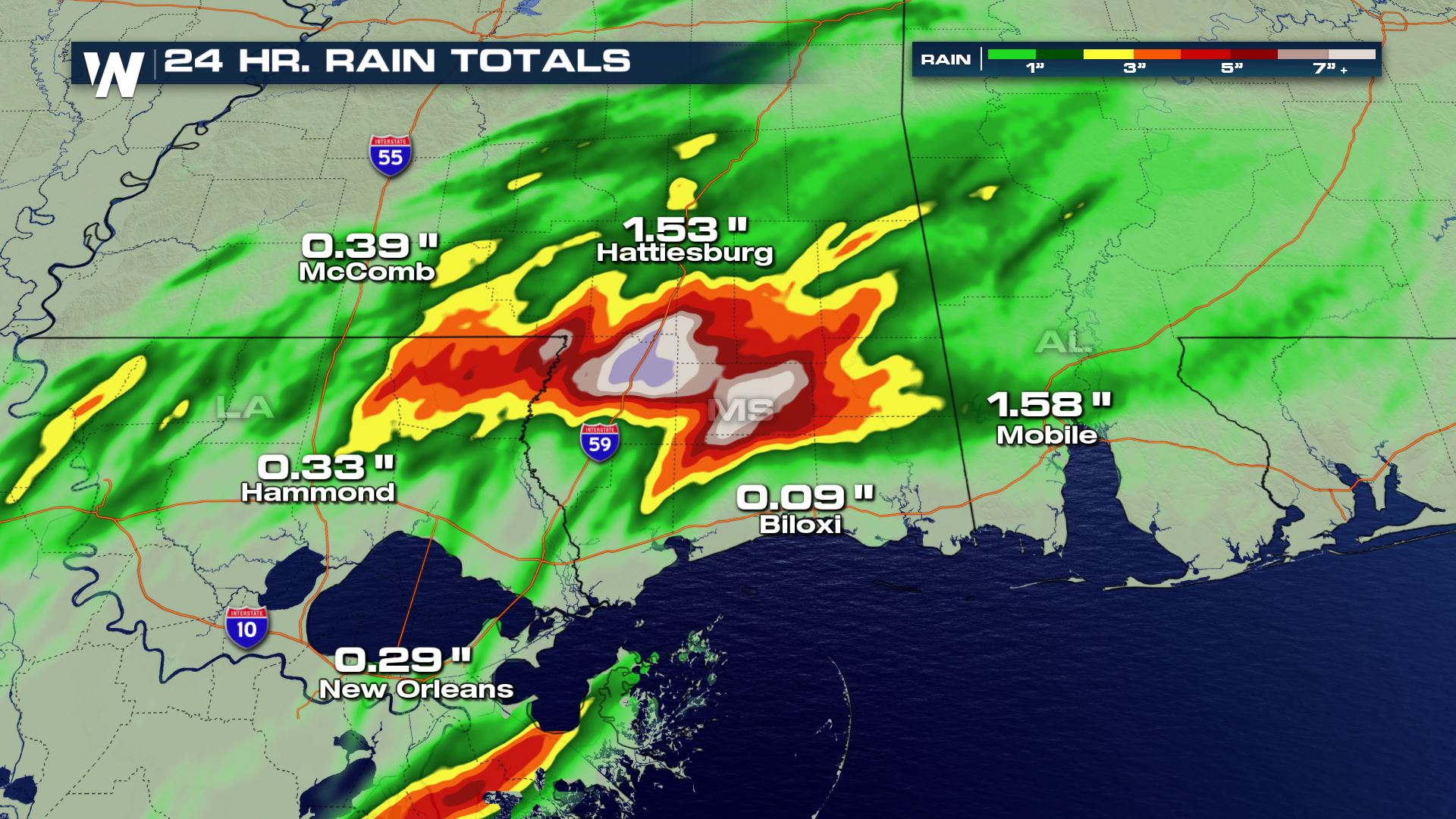 As of Saturday afternoon, concentrated downpours and thunderstorms had dropped up to several inches of rain in a 24-hour period. Estimates in eastern Louisiana were as high as 3-4" while rainfall estimates in southern Mississippi were as high as 5-8 inches!
Related Story: Train Derails in Mississippi During Flash Floods
What does a 'high' risk of flash flooding mean? It is the highest risk that the Weather Prediction Center issues for forecasting flooding. High water and quickly-rising water will be likely through Saturday night. Avoid flooded roads, consider avoiding travel and listen for any further alerts/actions.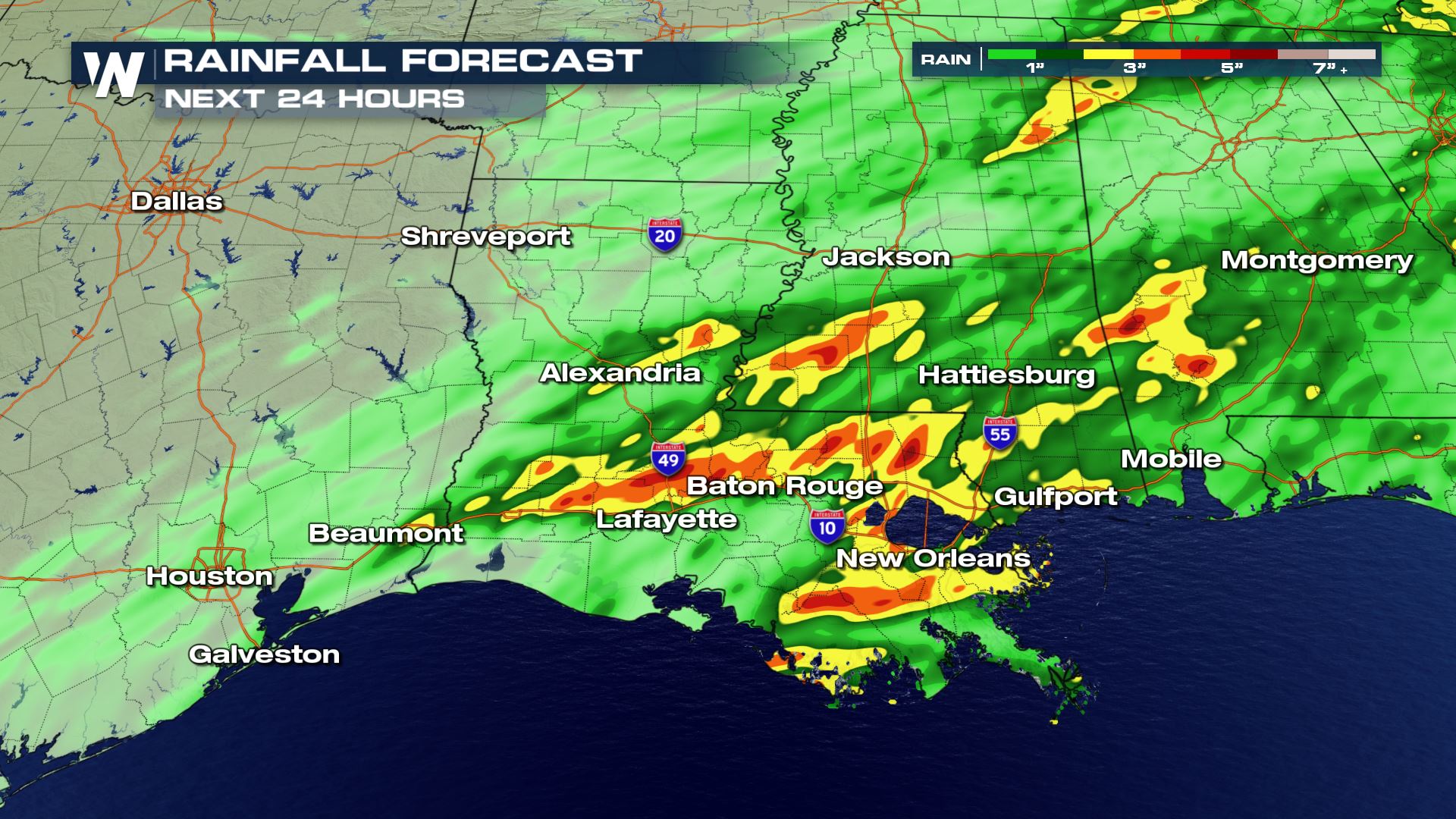 The rainfall forecast from Saturday night through Sunday night calls for an additional 2-4" in yellow and orange colors with isolated amounts up to 5" in the red colors.
As a result of the heavy rain the past week, flash flood alerts will continue through the rest of the weekend along the northern Gulf Coast states.
Previous Update Below:
Flooding is a continued concern in the South as waves of thunderstorms move across the region. https://twitter.com/i/status/1127163824585359360 Flash flooding has been a major issue through Louisiana and Texas will continue to be the biggest threat with rain expected to linger this weekend. Flash Flood Watches are in effect from Alabama to Texas. The potential for excessive rainfall extends across most of the South for today (Saturday).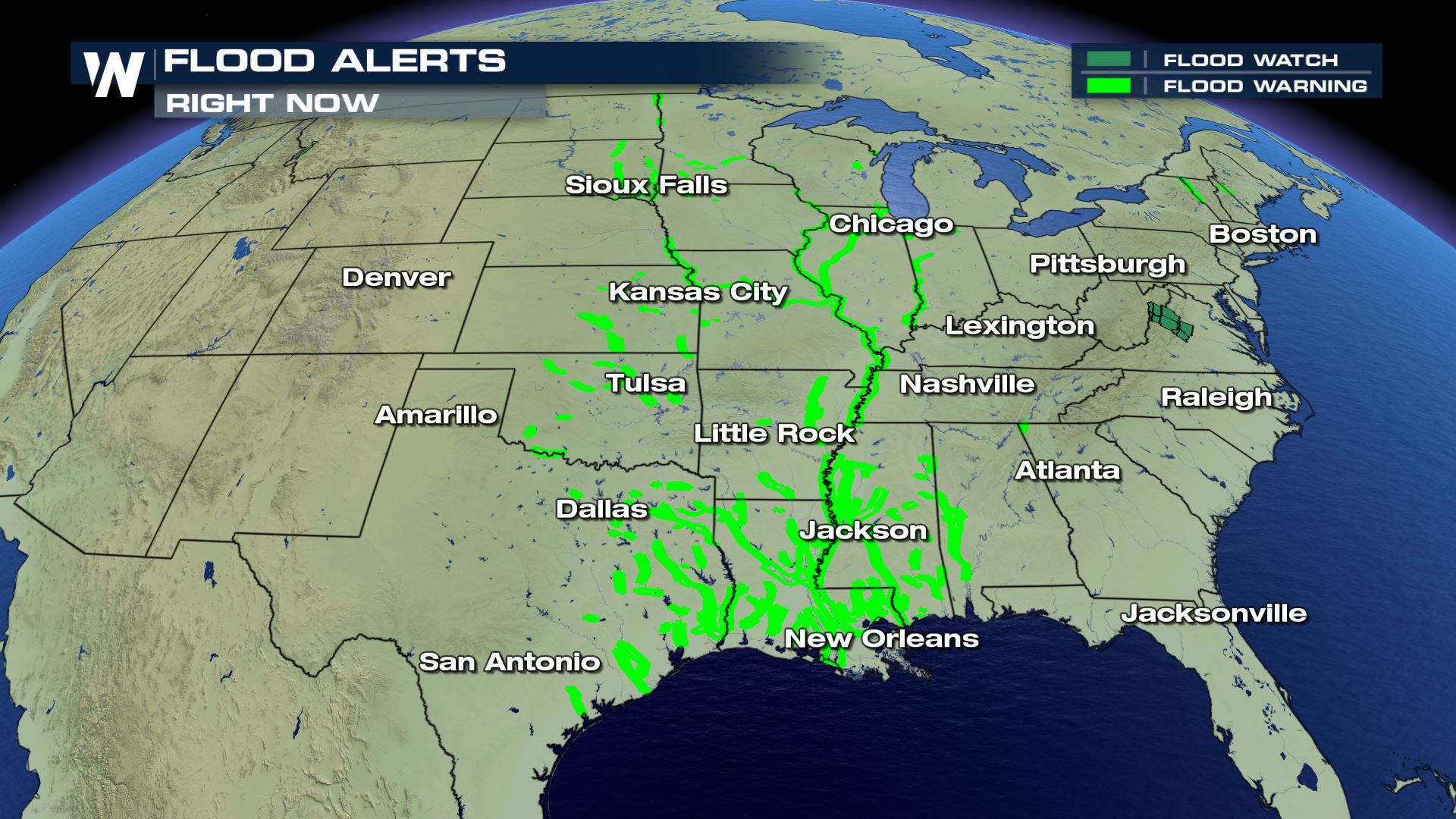 Humidity levels in the atmosphere will remain high, with moisture flowing northward across the Plains from the Gulf of Mexico. Jet Stream energy will be persistent with a deep trough in the atmosphere. This will keep storms traveling over the same areas, which will likely create over-saturated soils, increasing the threat for flooding.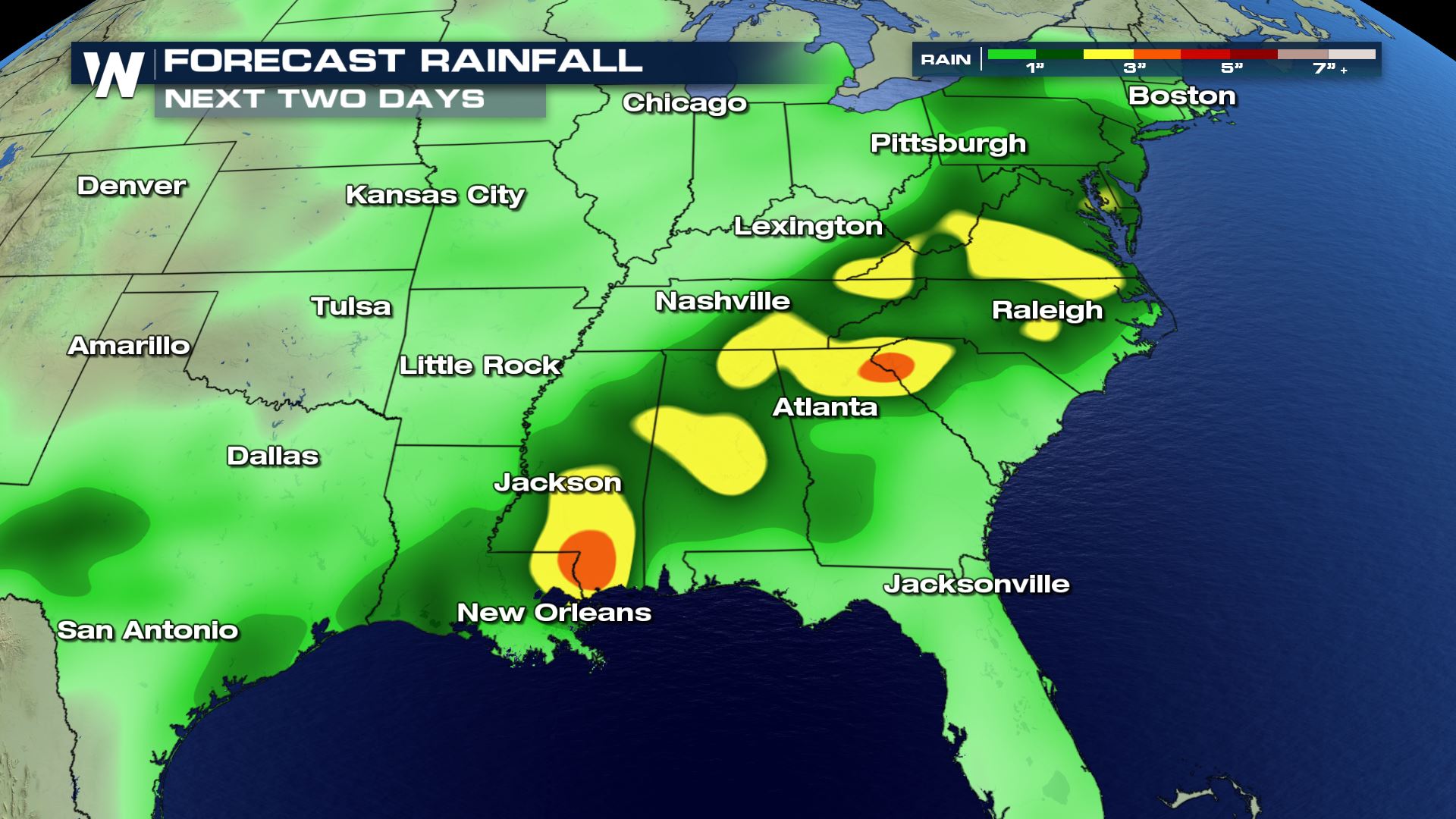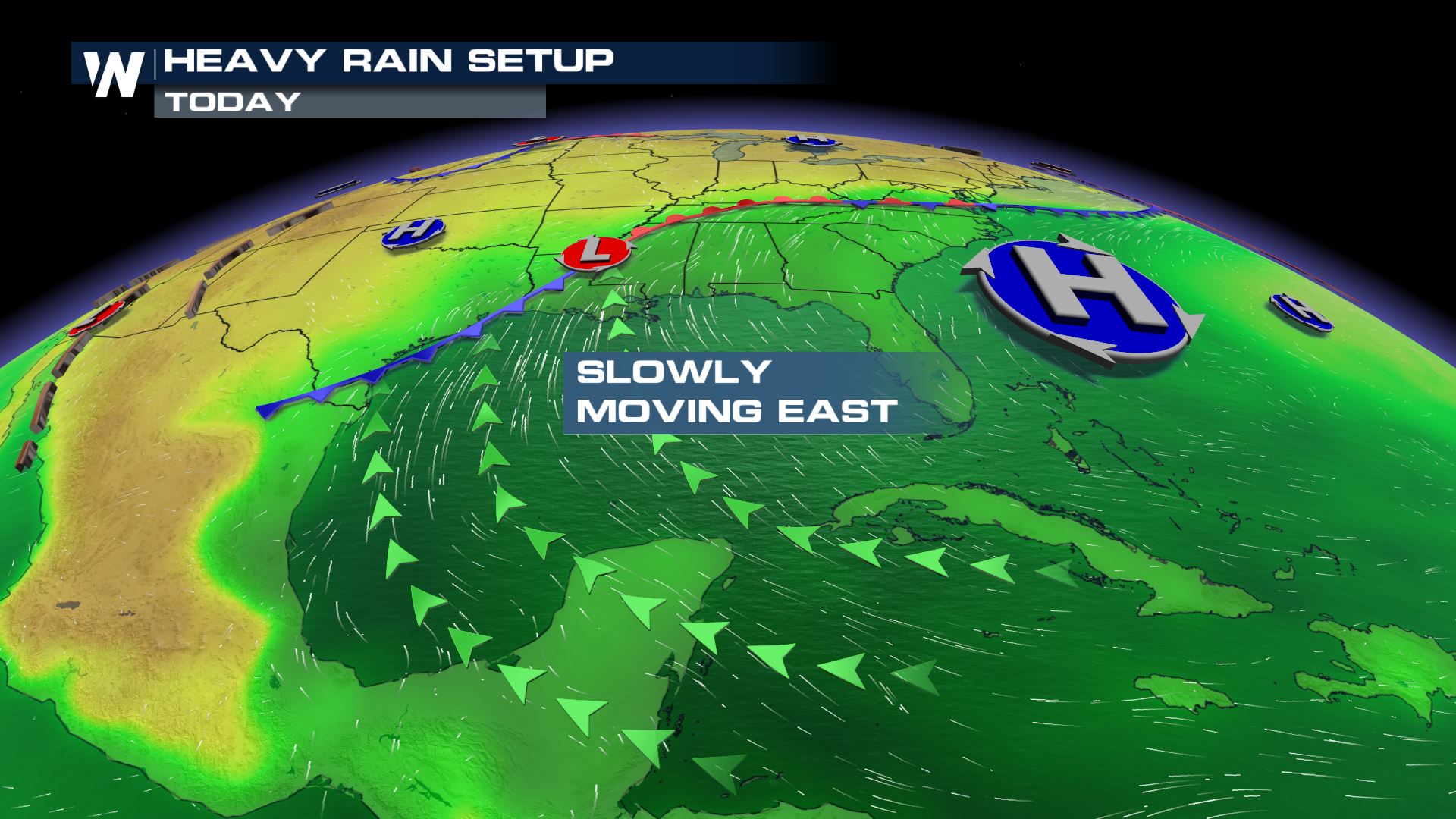 Flooding concerns will continue into the weekend. The
excessive rainfall forecast
from
NOAA's Weather Prediction Center
 shows a continued risk for heavy rain and flooding from the Middle Atlantic to the Mississippi Delta.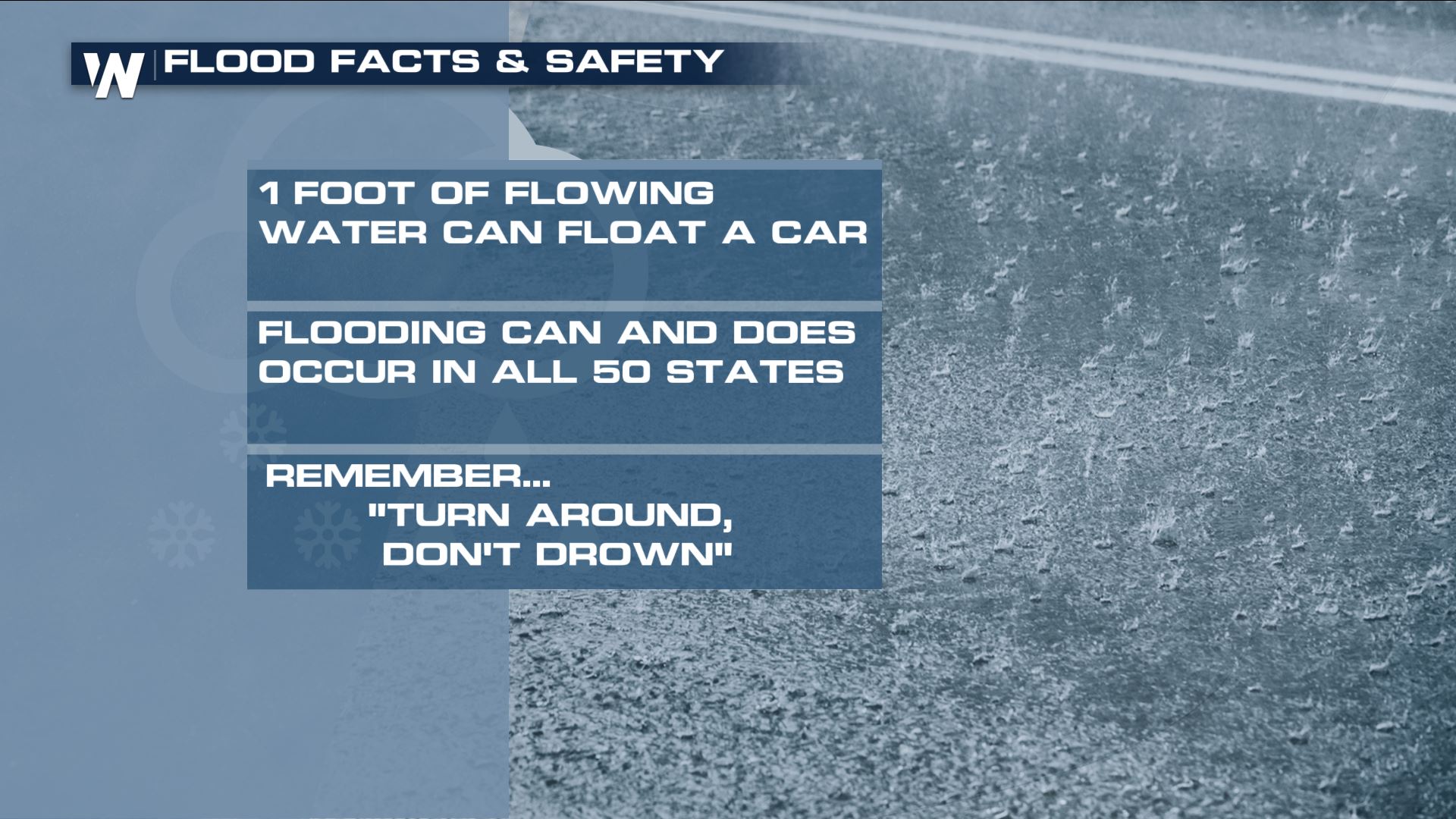 For WeatherNation: Meteorologist Steve Glazier & 
Meteorologist Mace Michaels