High Wind Watches and Warnings continue across many states in the Northeast, following an area of low pressure that spurred numerous severe storms and tornadoes across the Southeast on Thursday. Strong winds have already impacted a large section of the Midwest, especially Ohio and Pennsylvania where thousands of residents lost power.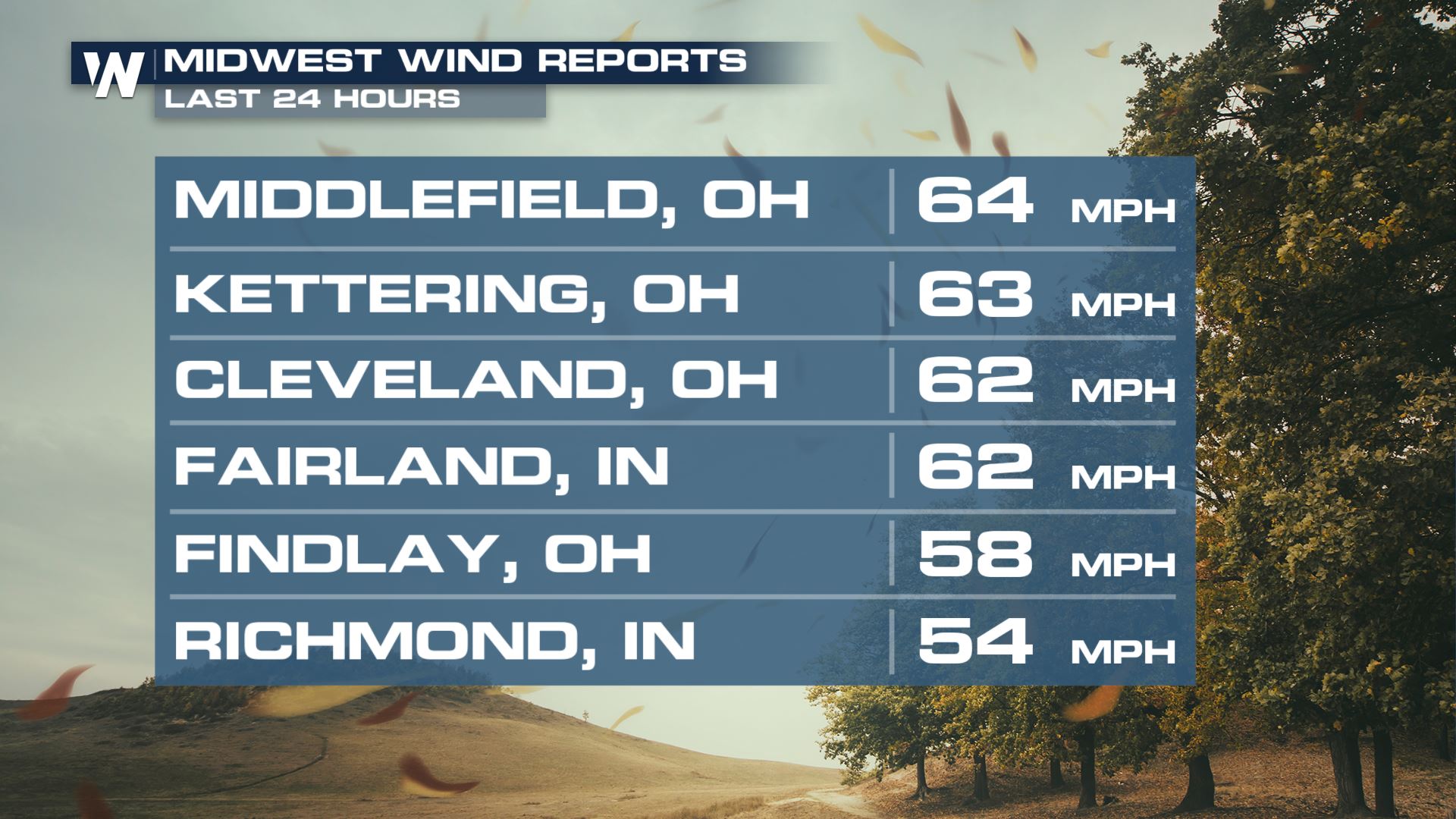 Gusts have topped 60 mph in numerous locations and will still have the potential for those damaging gusts through Friday into early Saturday across the Northeast. These high wind gusts could blow light objects around including lawn furniture and trash cans. Make sure everything is secure around your home. Weak trees and power lines may also be blown down, which could create power outages and travel difficulties. High profile vehicles will be the most affected especially on east-to-west or west-to-east oriented roads.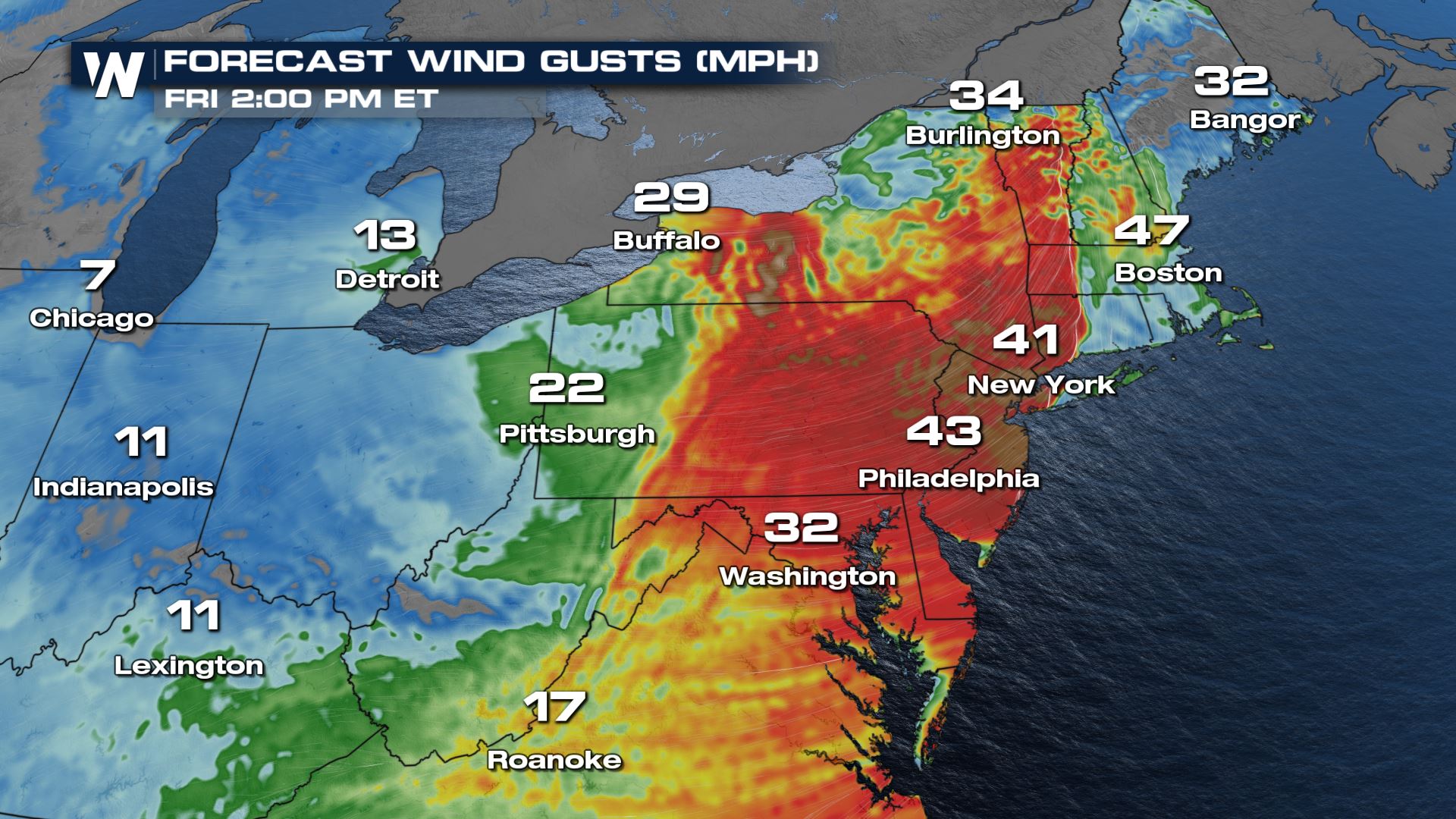 By Friday afternoon the winds will start to calm down in Indiana, Ohio and West Virginia behind the cold front but the highest gusts will move into eastern Pennsylvania, New Jersey and New York.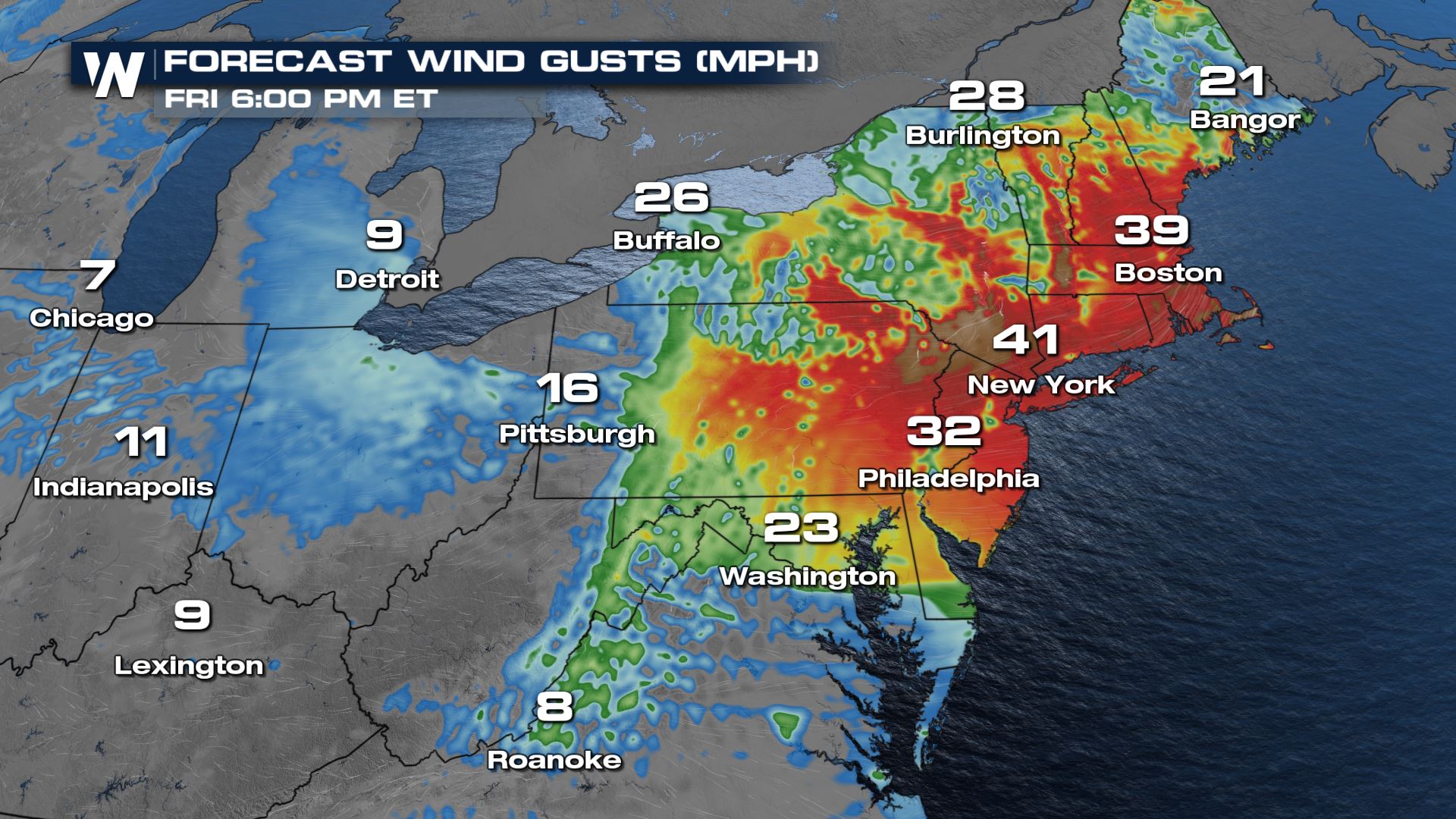 Even once the cold front passes winds will remain gusty but out of the northwest instead of the south. These wind gusts are outside of any high wind gusts within thunderstorms. Much of this region is in a severe weather risk area for Friday including the risk for gusty straight line winds.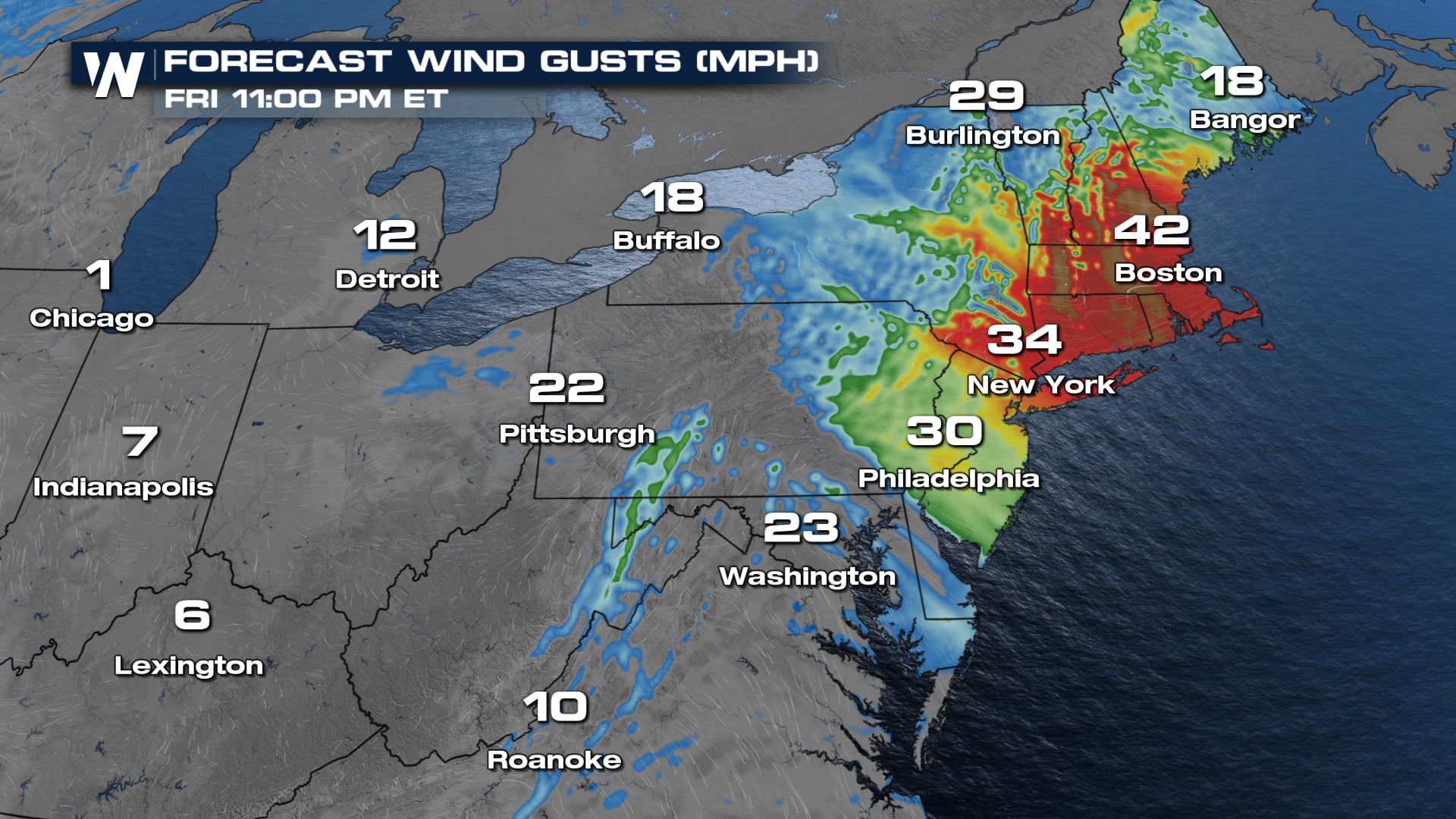 The multi-day severe weather risk is one of our top weather stories on WeatherNation. Stay with us for updates and changes. We're streaming 24/7 on multiple digital platforms!