ABOVE: Hurricane Hilary off Mexico's West Coast Friday, August 18th. Image courtesy of CIRA/CSU.
For the first time ever, the National Hurricane Center (NHC) has issued a Tropical Storm WATCH for southern California. The alerts system contains Tropical Storm Watches and Hurricane Watches and upgrades to T.S. Warnings or Hurricane Warnings when the storm is in a certain window. The NHC has never issued any of these alerts for the Southwest as well. As Hurricane Hilary draws closer we wanted to take a look back at previous tropical systems to impact the western U.S.. While not common, it is not unheard of and Hilary certainly isn't the first.
Tropical Storm Force Winds (between 39-73 mph) were measured with 4 storms since 1939: The Long Beach Tropical Storm of 1939, Tropical Storm Joanne (1972), Tropical Storm Kathleen ('76) and Nora ('97). Since the beginning of monitoring (in 1950), Joanne, Kathleen and Nora all occurred during El Nino years. El Nino seasons typically lead to more active Eastern Pacific hurricane seasons due to less shear over the basin.
Since 1900, there have been 9 storms where the CENTER of circulation has made it into the Southwest U.S. as a Tropical Storm or Tropical Depression (winds 38 mph or less). While the storms above produced tropical storm force winds in southern California, only Nora and Kathleen center's made it to the Southwest. Additionally, these storms also made it to California, Arizona or New Mexico: Unnamed storm ('57), Unnamed storm ('58), Jen-Kath ('63), Katrina ('67), Hyacinth ('68), Hyacinth ('72), Kathleen ('76),Norman ('78), Raymond ('89), Lester ('92), Nora ('97), and Newton (2016).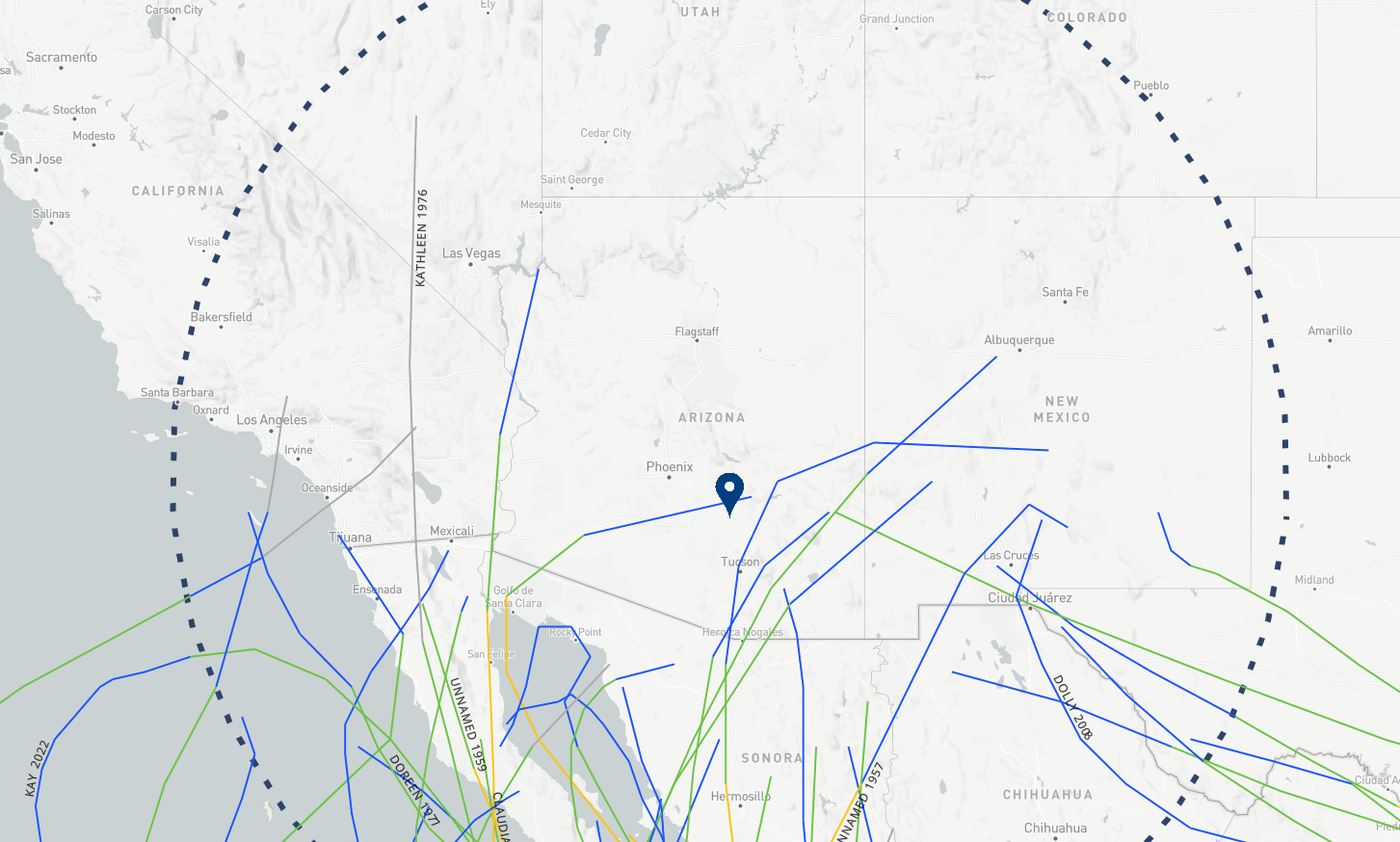 Archive of all storms where the center of circulation made it to California, Arizona or New Mexico. This count does not encompass impacts from Tropical Cyclones that made landfall in Mexico, Baja California or remained offshore.
While "direct hits" from tropical systems are unusual in southern California and the U.S. Southwest, there have been many glancing blows from systems producing heavy rain in the region. For example, in August 1983 the remnants of Hurricane Ismael produced between 3.5"-6" of rain in Palm Springs and the Coachella Valley cutting off the city from travel and knocking out power for 80k people. Hurricane Heather in October 1977 produced over 8" of rain in southern Arizona, leading to catastrophic flooding in Tucson and Phoenix.
Additional notable storms from the last 10 years include: Hurricane Odile (2014) that made landfall in Baja California as a CAT 3 - the strongest to hit the area in 25 years. According to the NHC, "5 to 10 inches of rain occurr[ed] across extreme southeastern Arizona, southern New Mexico, and western Texas".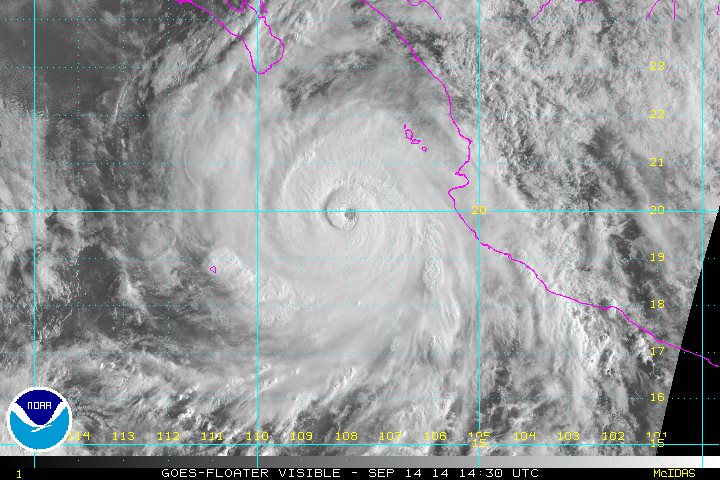 Hurricane Odile (2014) on Satellite. Credit: NHC
More recently, in September 2022, tropical storm Kay skirted past the Southwest U.S. and was able to produce heavy rain that lead to mudslides and debris flow in southern California.
Archive from Tropical Storm Kay offshore from Southern California in September 2022 from WeatherNation Field Correspondent Brandon Clement.
According to the National Weather Service office in Phoenix Arizona, "Arizona experiences flash flooding indirectly associated with a tropical cyclone about once every two years, while an intact, albeit decaying, tropical depression or tropical storm moves across southern Arizona about once every five years."
Meteorologists in 2011 looked at 43 storms in the Southwest region from 1992 to 2005 and found, "35 remnants (81%) brought precipitation to some part of the southwestern United States and the remaining 8 remnants (19%) had precipitation that was almost entirely restricted to Mexico".
Bottom line - Hillary is not the first tropical cyclone to impact the Southwest U.S., either with heavy rain or as a landfalling storm. We at WeatherNation will keep you up to date on the impacts of the storm throughout the weekend.