Tropical Storm Bertha formed off the coast of South Carolina as of 8:15 am Eastern Time, according to the National Hurricane Center (NHC). As of Wednesday morning, the storm had become much better organized and the NHC had increased the chance of formation of a tropical depression to 70 percent before updating again a few hours later, naming the second storm of the season in the Atlantic. Bertha made landfall just over an hour after it was named, around 9:30 a.m. local time. Bertha moved inland near Charleston on Wednesday, bringing tropical storm force winds to portions of the South Carolina coast.  As of early Wednesday afternoon, Bertha had weakened to a Tropical Depression with sustained wind speeds of 35 mph.  By Wednesday evening, wind speeds further decreased to 30 mph.  As it continues to move to the north into Thursday, it is expected to quickly weaken to a remnant low with very intense rain for some.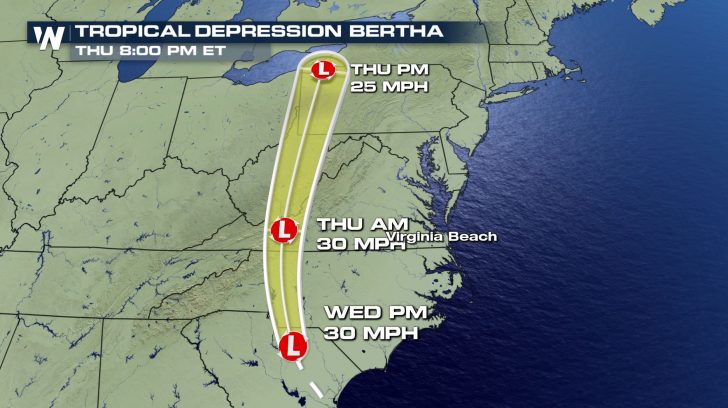 Tropical Storm Warnings that were previously issued for portions of Charleston and Berkeley Counties in South Carolina were discontinued on Wednesday afternoon. This includes areas such as Charleston, McClellanville, and Edisto Island. Heavy rain will be the major hazard and the primary threat with this storm system as it moves inland across the Carolinas. Flash Flood Watches have been issued for portions of the Carolinas and Virginia until Thursday.   The risk of flooding and excessive rainfall is moderate.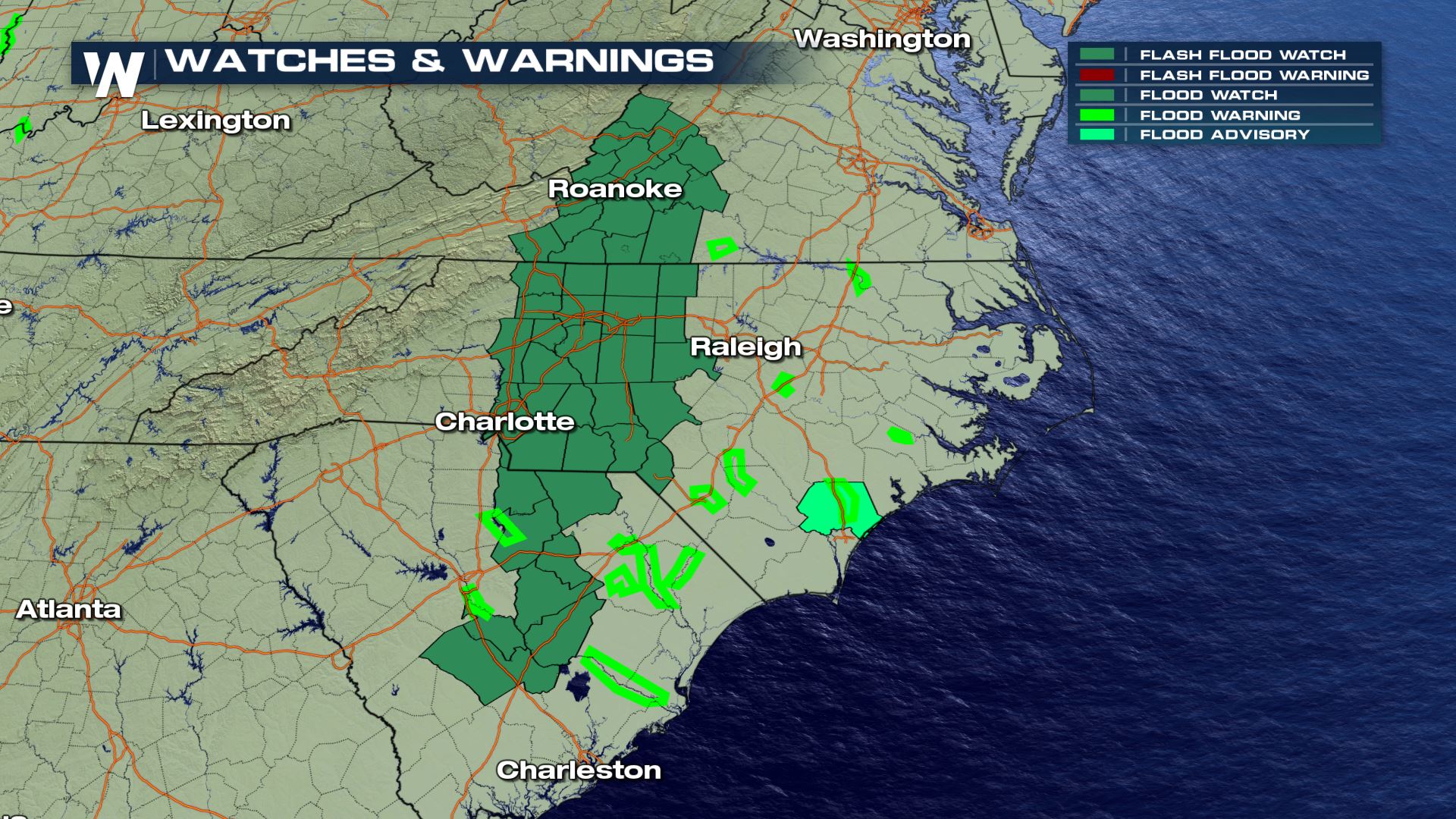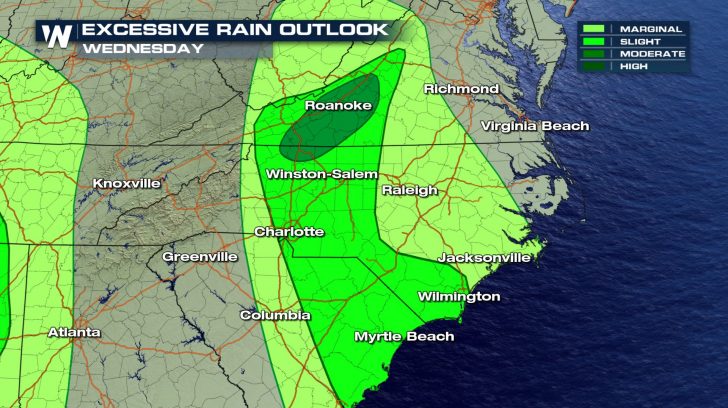 Flash flooding and even tornado warnings were spotted and issued with this disturbance on Monday across south Florida, while heavy rain continued Tuesday. For more details on the rain component to this storm over Florida,
click here.
Severe weather could also accompany the storm as it moves onshore on Wednesday. Damaging winds and a few tornadoes are possible within the dark green shaded zone in the map below: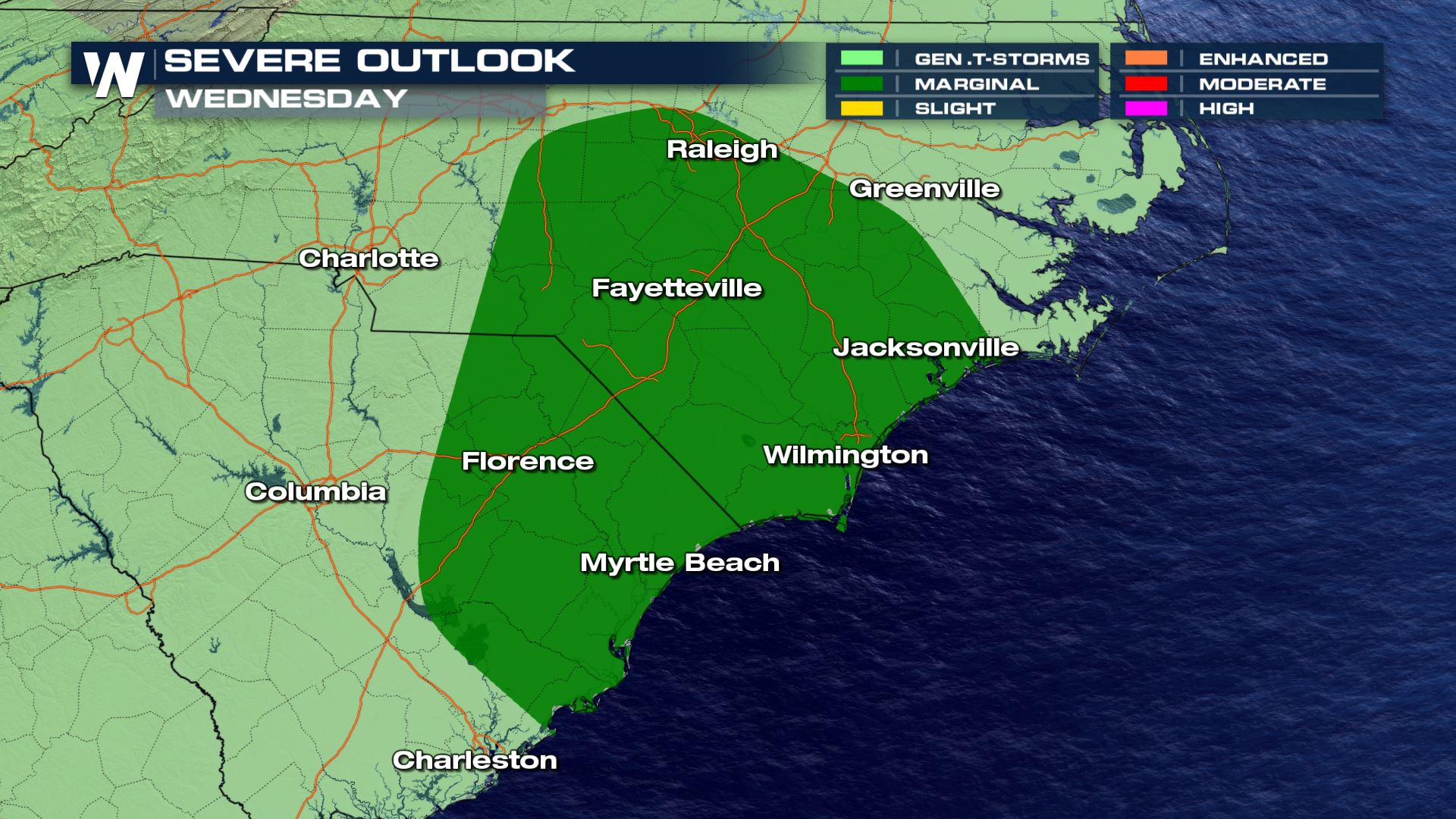 Rip currents will also be a threat, again, regardless of formal tropical development. A high risk for rip currents is in place for parts of northeast Florida, northern South Carolina and southern North Carolina through Wednesday.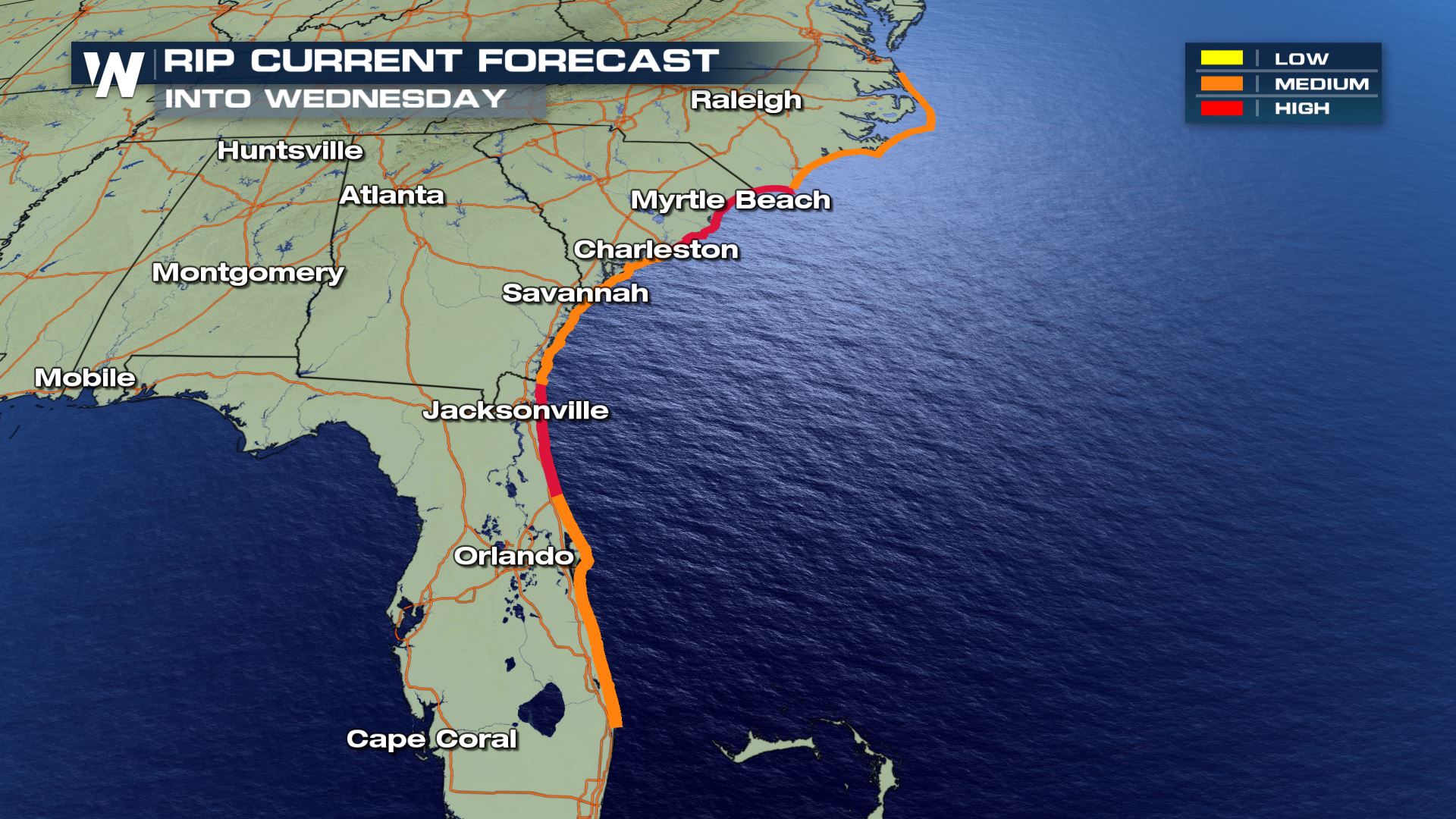 Here's a look at how the storm might play out chronologically, through Wednesday evening: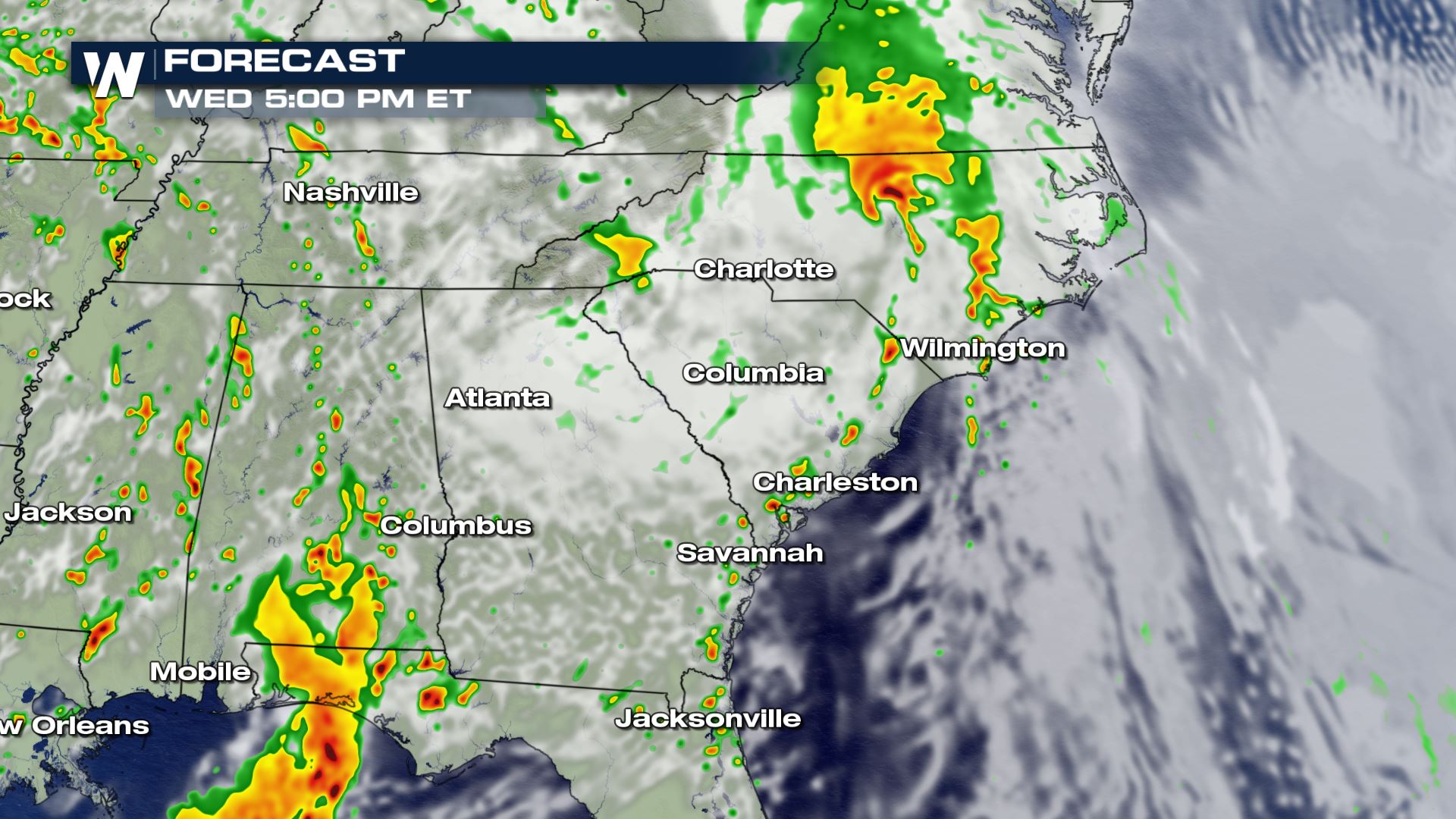 Here's a look at forecast rain totals through early Wednesday afternoon:
Stay with WeatherNation for the latest on this disturbance, and for the latest on the tropics.  Hurricane season officially begins in the Atlantic basin on June 1st.