A lot of attention has been focused on the tropical systems currently churning in the Atlantic basin, and for good reason.  However, the Eastern Pacific is also extremely active right now.  Tropical Storm Norman is moving away from Hawaii to the north.  And Tropical Depression Eighteen just formed on Saturday, west of Mexico.  But it's the storm in-between these two systems that has many residents in Hawaii concerned.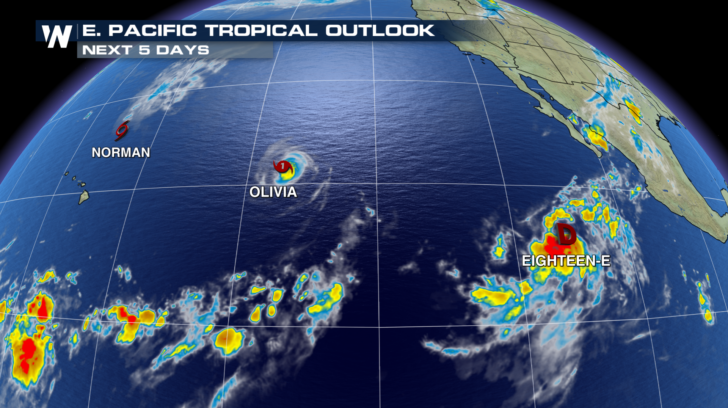 As of Saturday afternoon, Hurricane Olivia is less than 1,200 miles away from Hawaii.  That may seem like a long way off, but the storm's westward speed of 15 mph has Olivia reaching Hawaii sometime on Wednesday.  The storm should weaken slightly over the next few days.  Sustained winds are expected to be near 65 mph on Wednesday.  Olivia will most likely be a strong tropical storm at that point.  Winds will certainly be strong enough to cause damage.  Downed trees and power lines will be possible.  But major structural damage is unlikely.  Very heavy rain will also be possible.  Portions of Hawaii, especially the Big Island,  just sustained massive flood damage from Hurricane Lane in late August.  There could be more flooding associated with Olivia.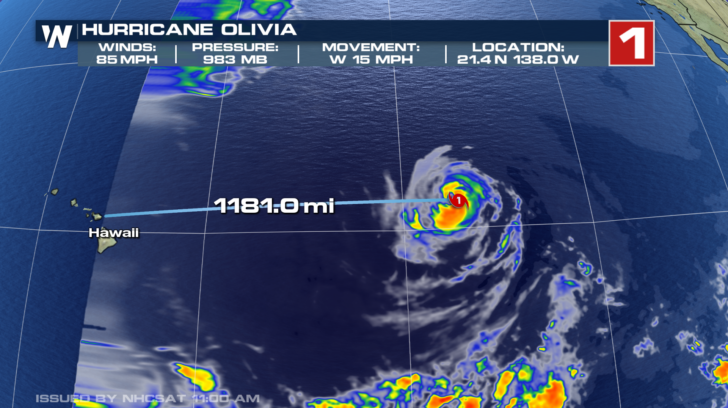 Unlike Hurricane Lane, which passed just to the west and south of the islands, Olivia is expected to make direct landfall somewhere in Hawaii.  In fact, the current Cone of Uncertainly includes nearly all of the islands.  There's still time for the path to change, but at the moment, it appears the storm will track right through the island chain.  The Big Island and Maui are in the center of the track.  Both islands could be impacted with high winds, heavy rain, and very rough surf.  But there is some good news.  This storm is not expected to be as strong as Hurricane Lane.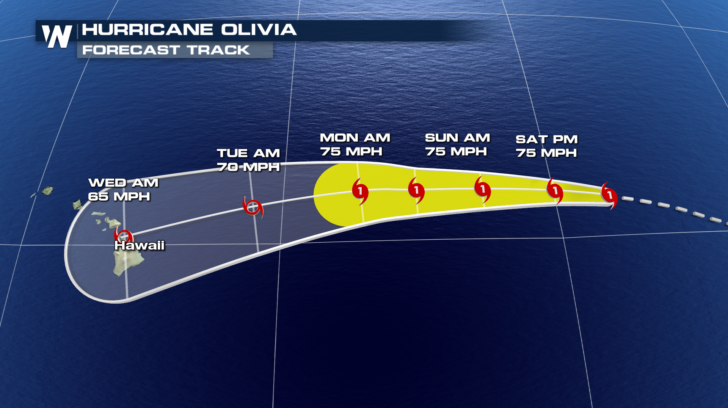 High Surf Alerts are in effect for all eastern and southern facing shores.  Waves will be between six and nine feet.  The current High Surf Advisory goes through Saturday night.  These advisories are expected to be extended as Olivia moves closer.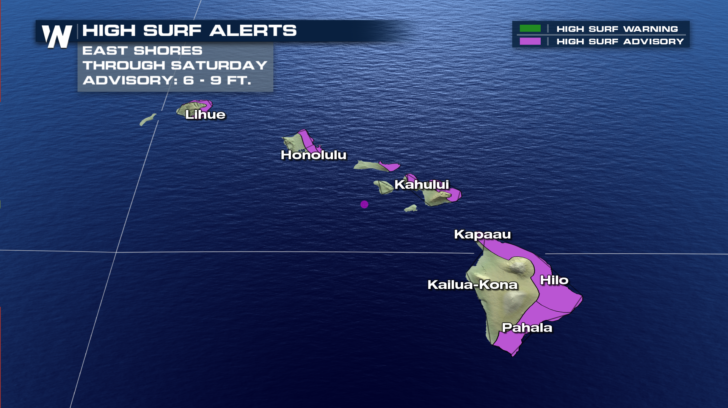 Stat tuned to WeatherNation TV for the very latest tropical updates.  September is typically the peak month for tropical activity.  Right now,  multiple storms in both the Atlantic and Pacific oceans are certainly proof of that. For WeatherNation:  Meteorologist Matt Monroe