UPDATE: A Severe Thunderstorm Watch remains in effect for south-central Oklahoma until 1 pm.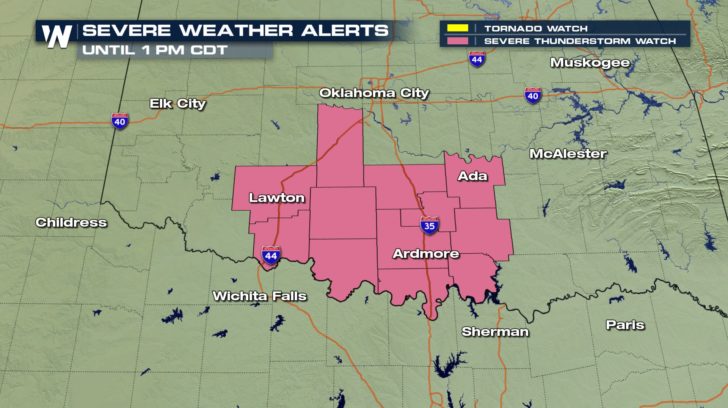 SEVERE FORECAST: The severe outlook for the rest of your Sunday has been increased to an enhanced risk across central Texas. Severe thunderstorms are also possible across portions of Oklahoma and even southern Kansas.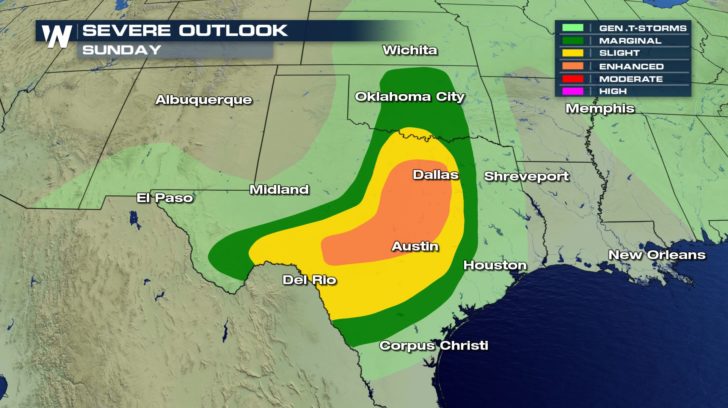 An enhanced risk means that numerous severe thunderstorms are possible within the region. https://gph.is/g/EqBlmNr Storms will really start to get going Sunday afternoon as a cold front slips through Oklahoma and Northern Texas. There is a lot of heat and moisture in the atmosphere across the south central US. This creates a very favorable environment for thunderstorm development. As the cold front moves through, it will give the storms extra lift, leading to the increased threat of severe weather. https://gph.is/g/aXpb3Yx All types of severe weather are possible Sunday afternoon and evening, including damaging wind gusts, large hail, and isolated tornadoes.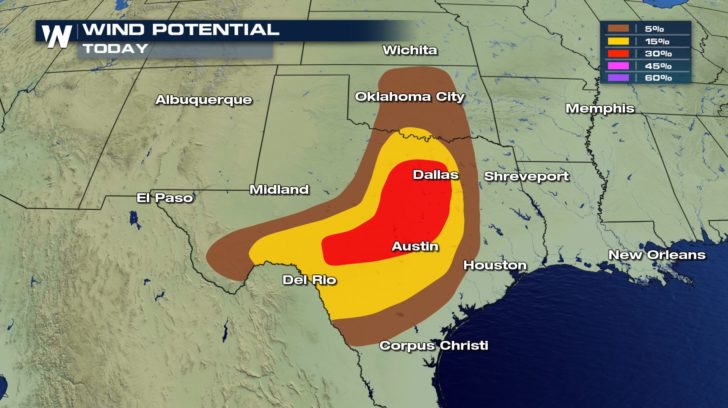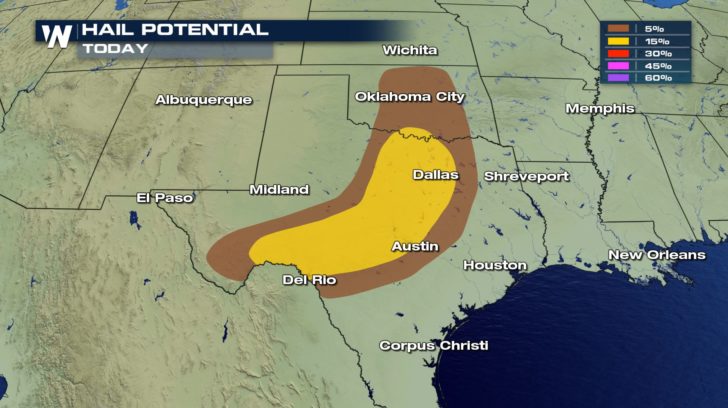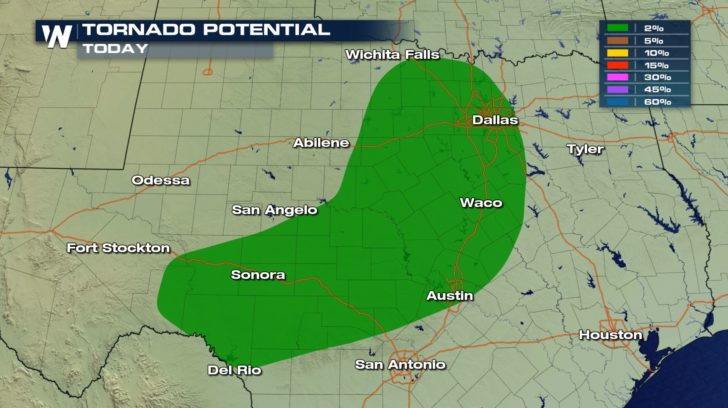 Thankfully, conditions will settle down behind these storms. Quiet and dry weather takes over in Dallas for the start of the new work week.
We will also be cooling off significantly behind the cold front. Check out the temperature drop that is in store for Austin. Highs on Monday will only top out around 80 degrees on Monday compared to Sunday's triple-digit high.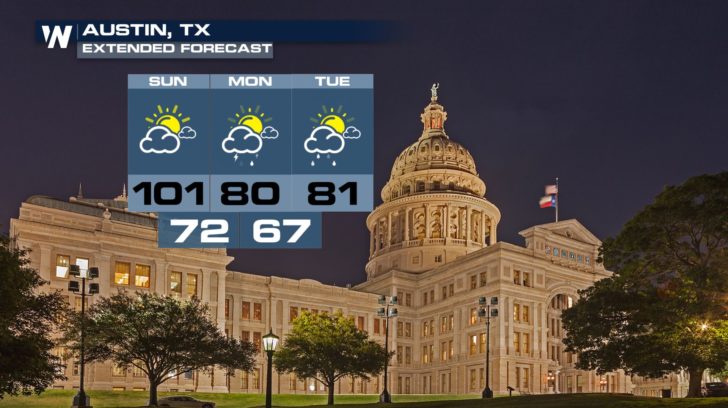 Whether you are in Texas, Oklahoma, or anywhere across the central and southern US, stay weather aware through the rest of the weekend. Have alerts turned on on your phone and be sure to download the WeatherNation app for iOS and Android devices. -Meteorologist Viki Knapp