'Tis the season of active weather in the Pacific Northwest with sights set on the next wave of energy to push across the West. At the surface, the wind will stream counter clockwise around the low pressure, pulling in Pacific moisture.  Here's a closer look at what has already fallen and precipitation that is expected ahead.
Moisture So Far
Rain
Over the last 7 days, California has been slammed by rainfall.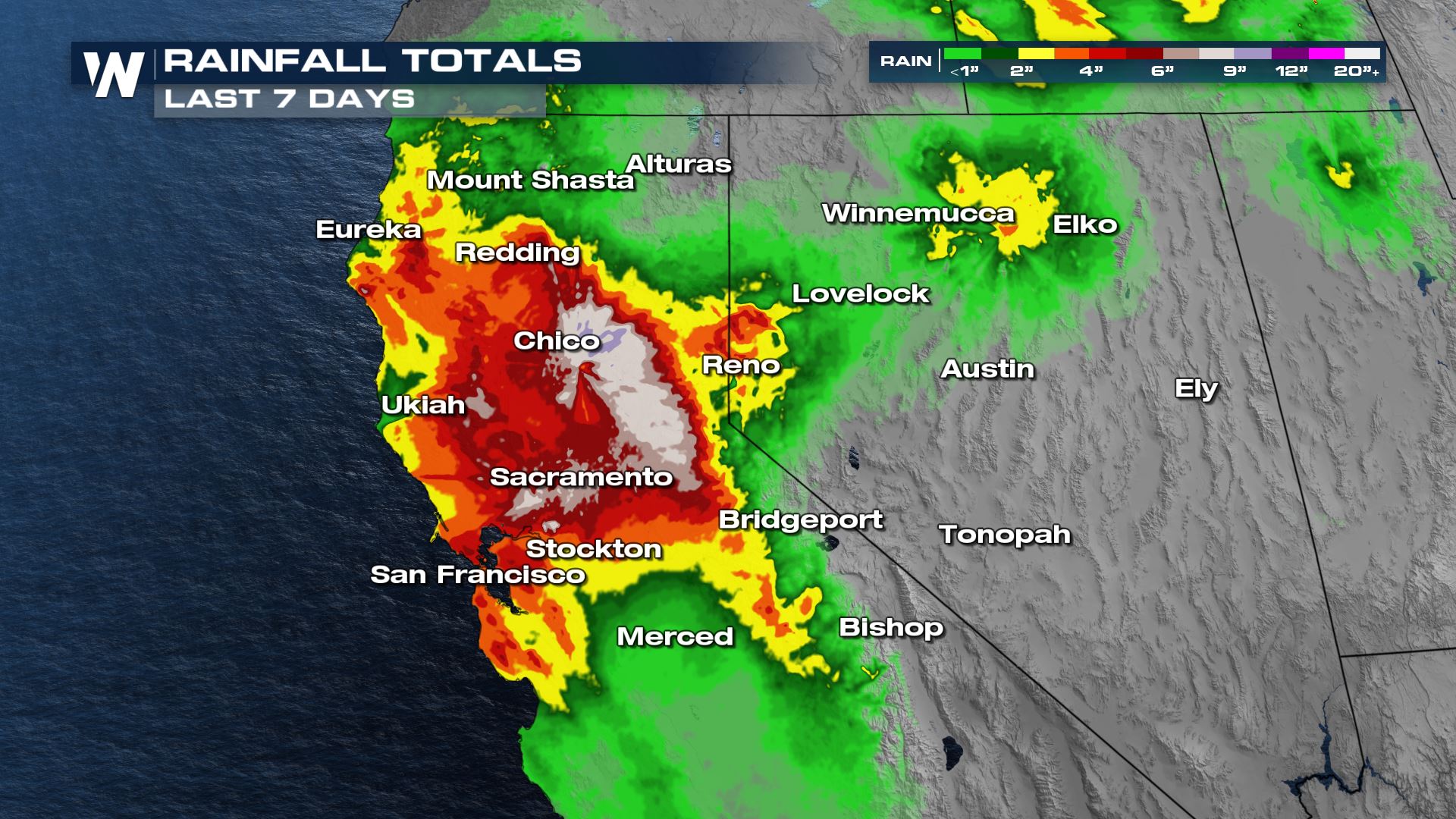 We have broken several ALL-TIME record rainfall totals across California.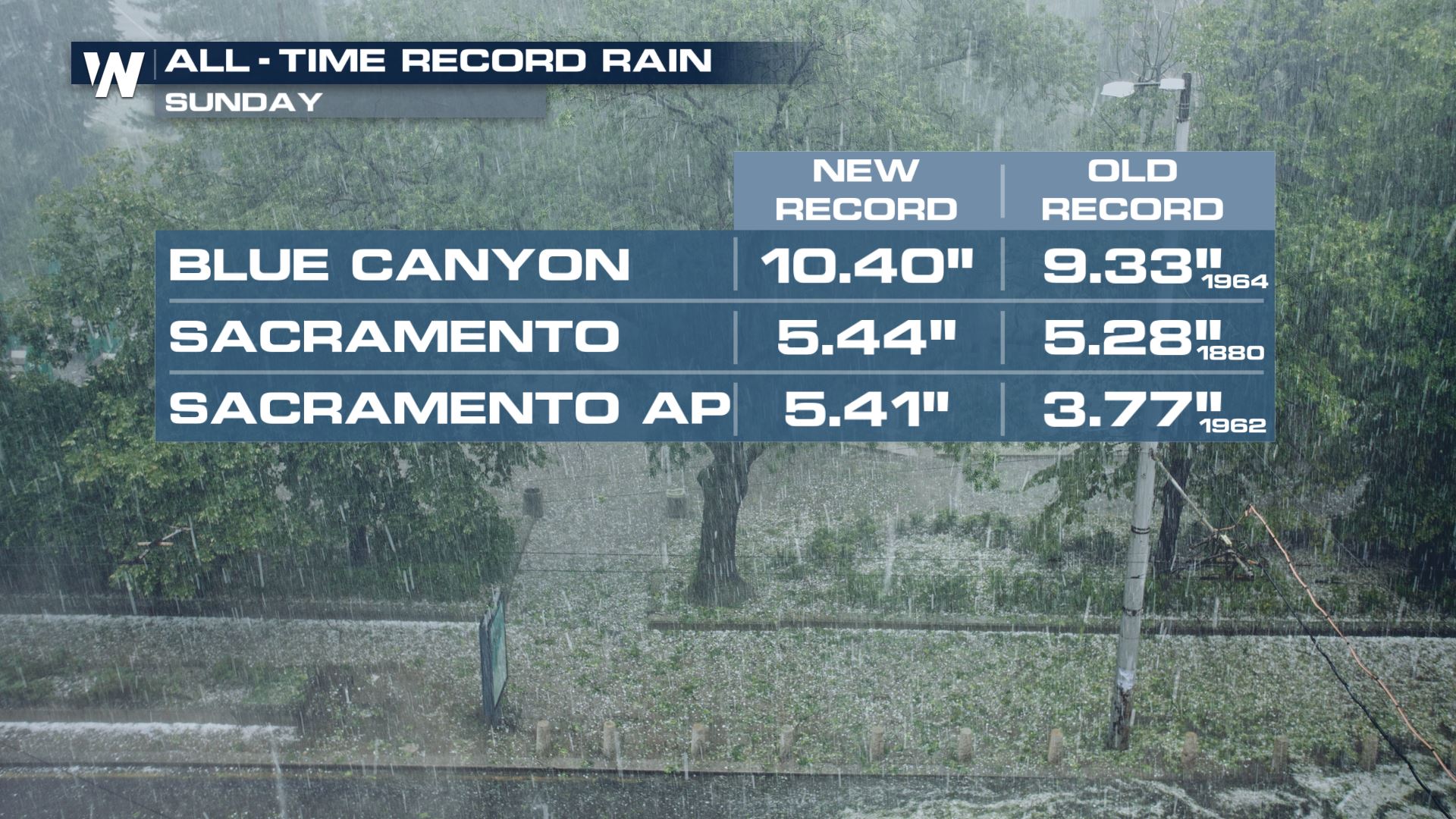 Snow
The Sierra Nevada has seen snowfall reports over 2 feet in some spots. A lot of these snow totals started to accumulate as late as 10 p.m. Sunday night and into the daytime hours of Monday. This is a significant amount of snowfall for less than 24 hours.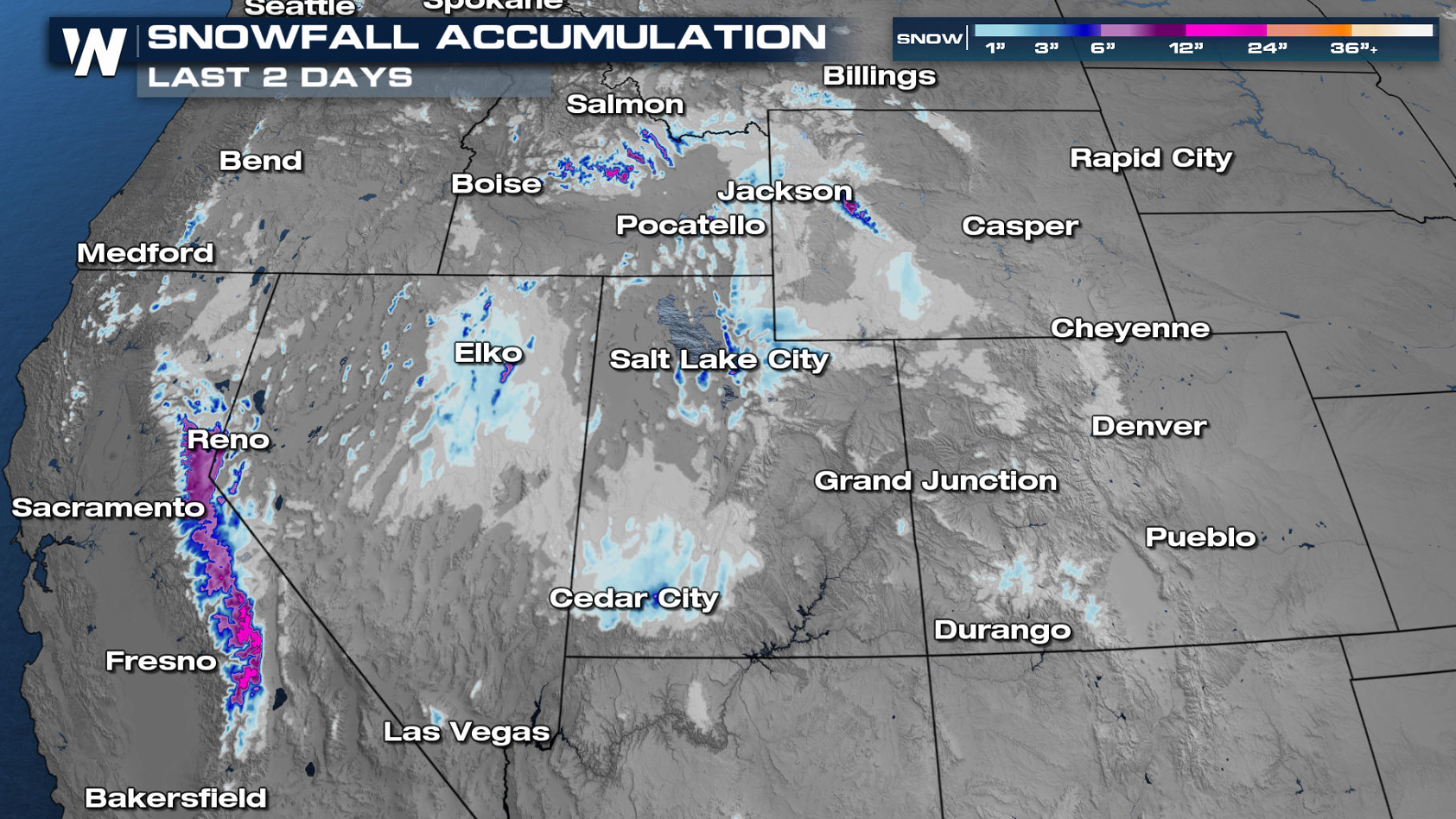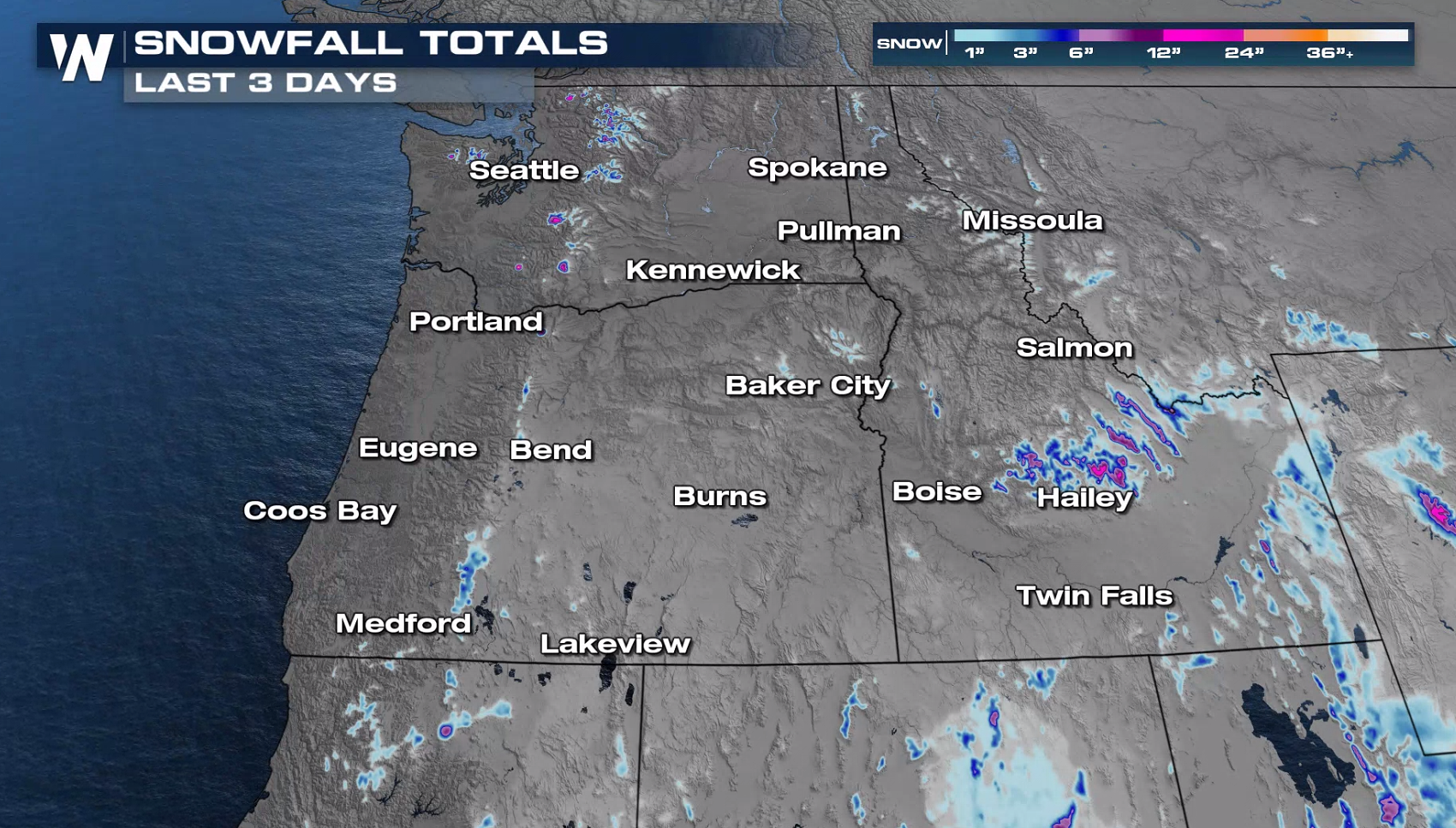 Snowfall Potential
Heavy snow and gusty winds are possible in the Tetons, Wasatch and Rockies today (Tuesday). Light to moderate snow is also possible for areas around the Four Corners.
Snowfall Potential
New snow totals will be highest into the Rockies but we will also see half a foot plus of snow across regions of the Cascades, Tetons and Wasatch!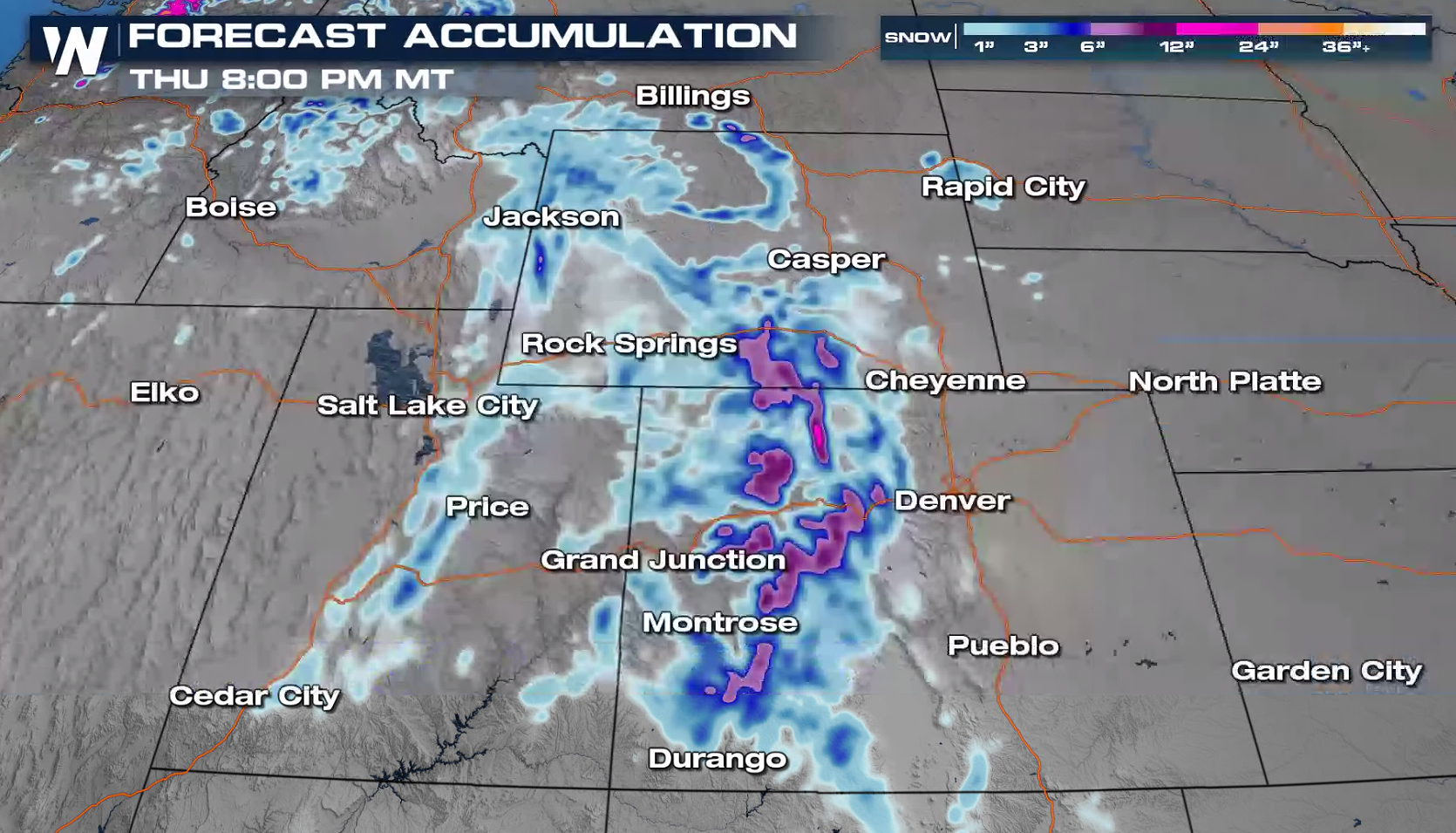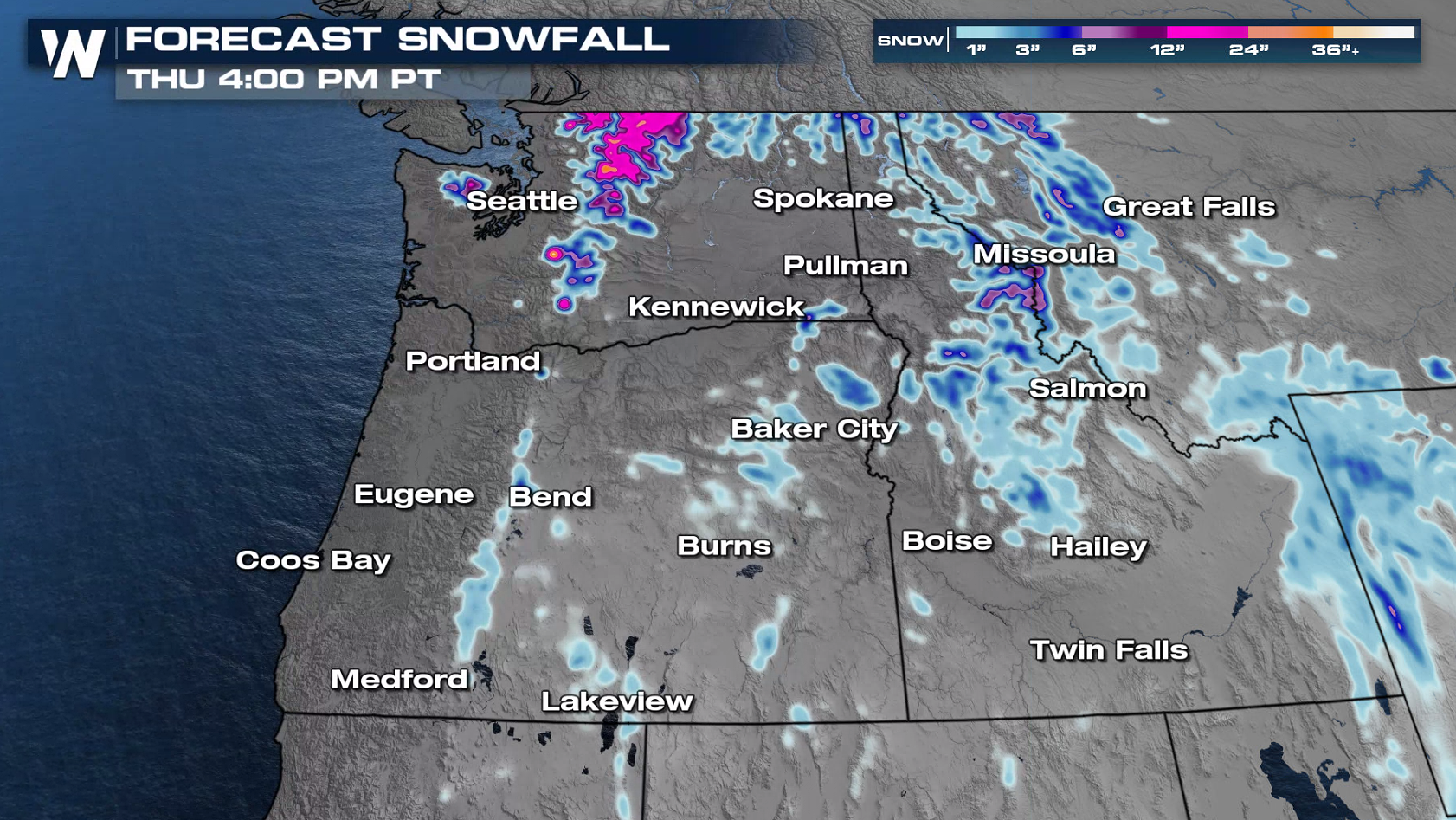 Forecast Timing
Rain pushes as far south as Northern California today as Pacific moisture continues to surge along the coast. The Rockies will see snow as well, along with another wave of energy bringing in coastal rain and snow to Oregon and Washington.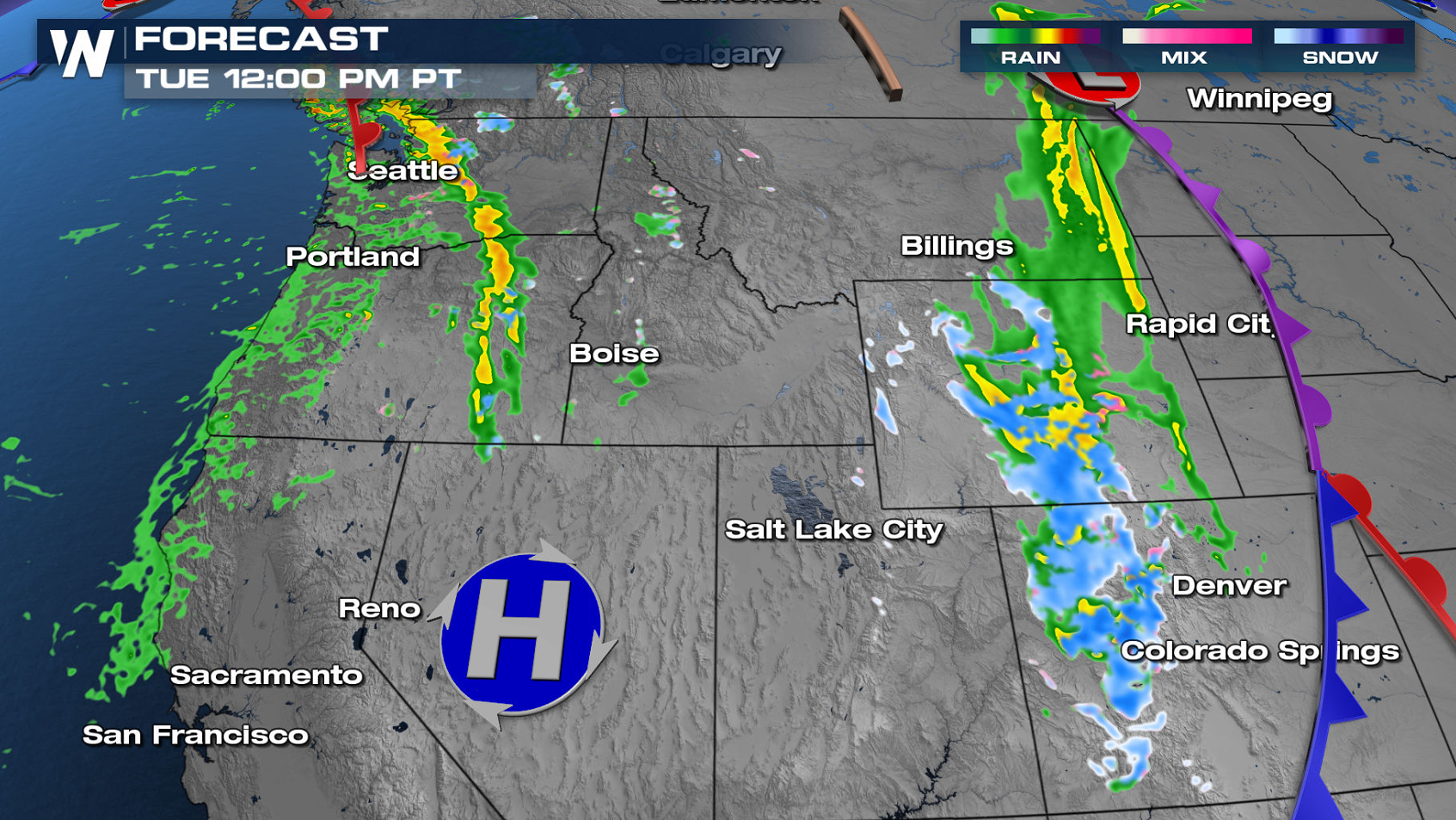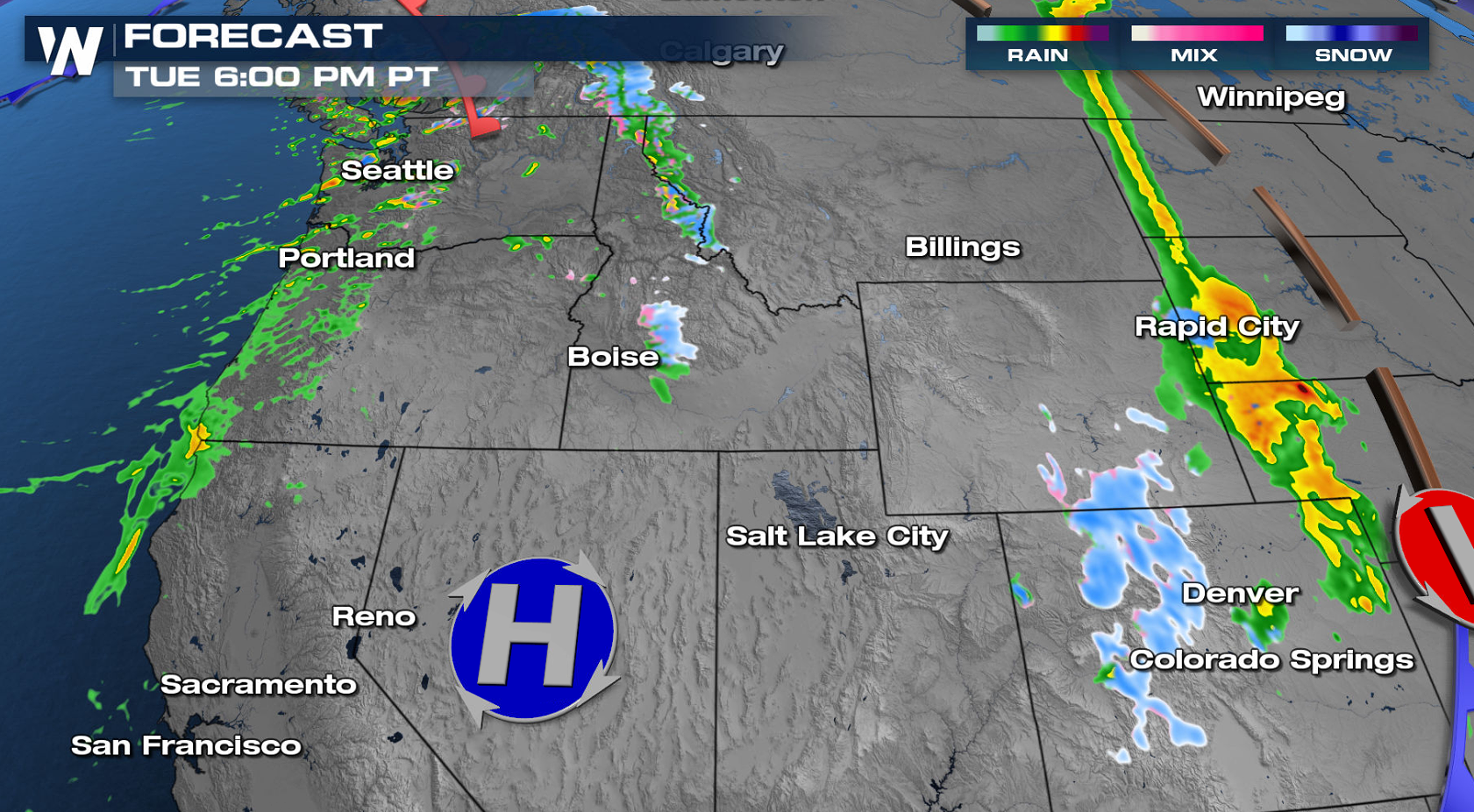 Precipitation will diminish for Wednesday, although areas of rain and snow will continue to push into the Pacific Northwest.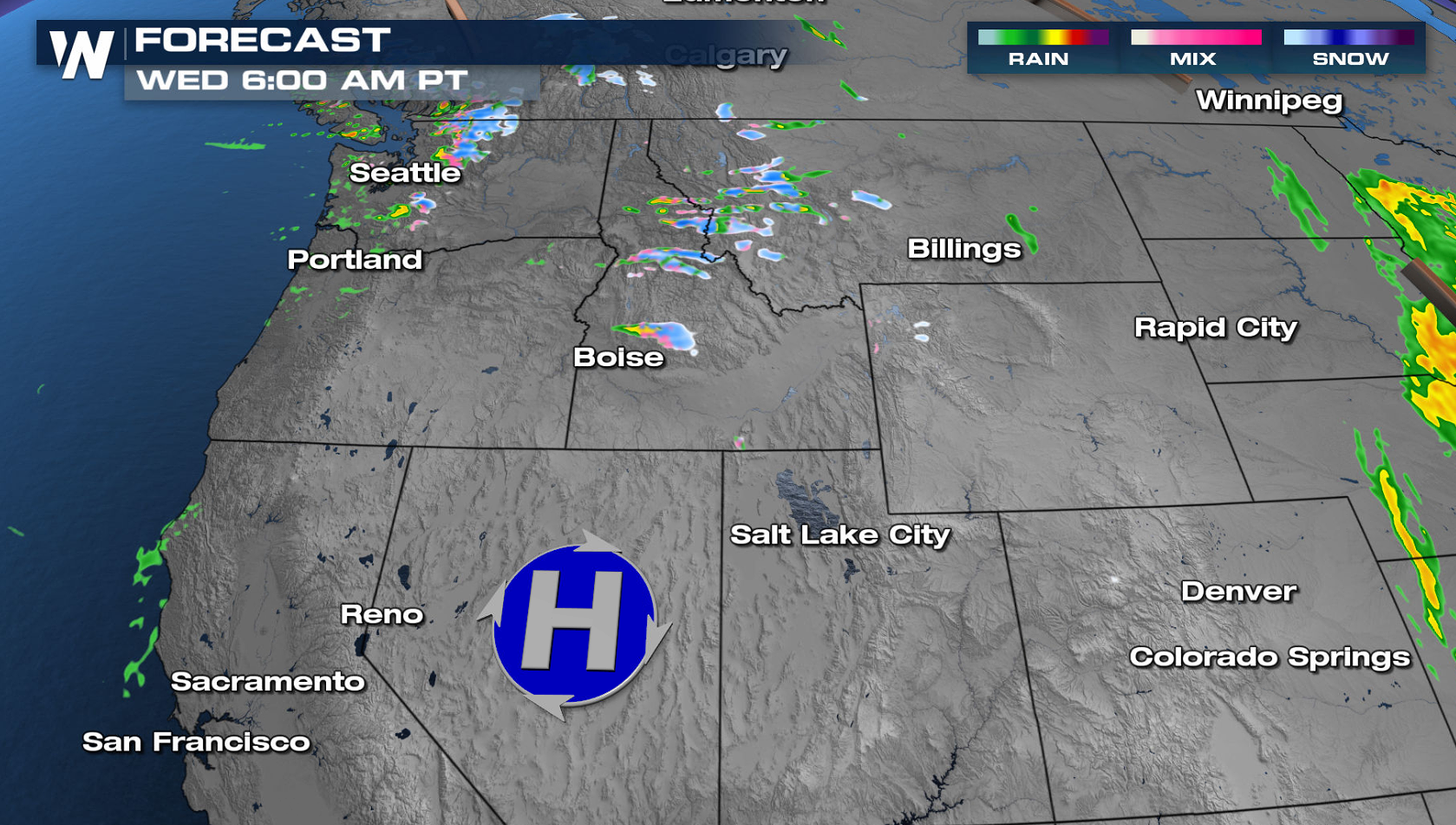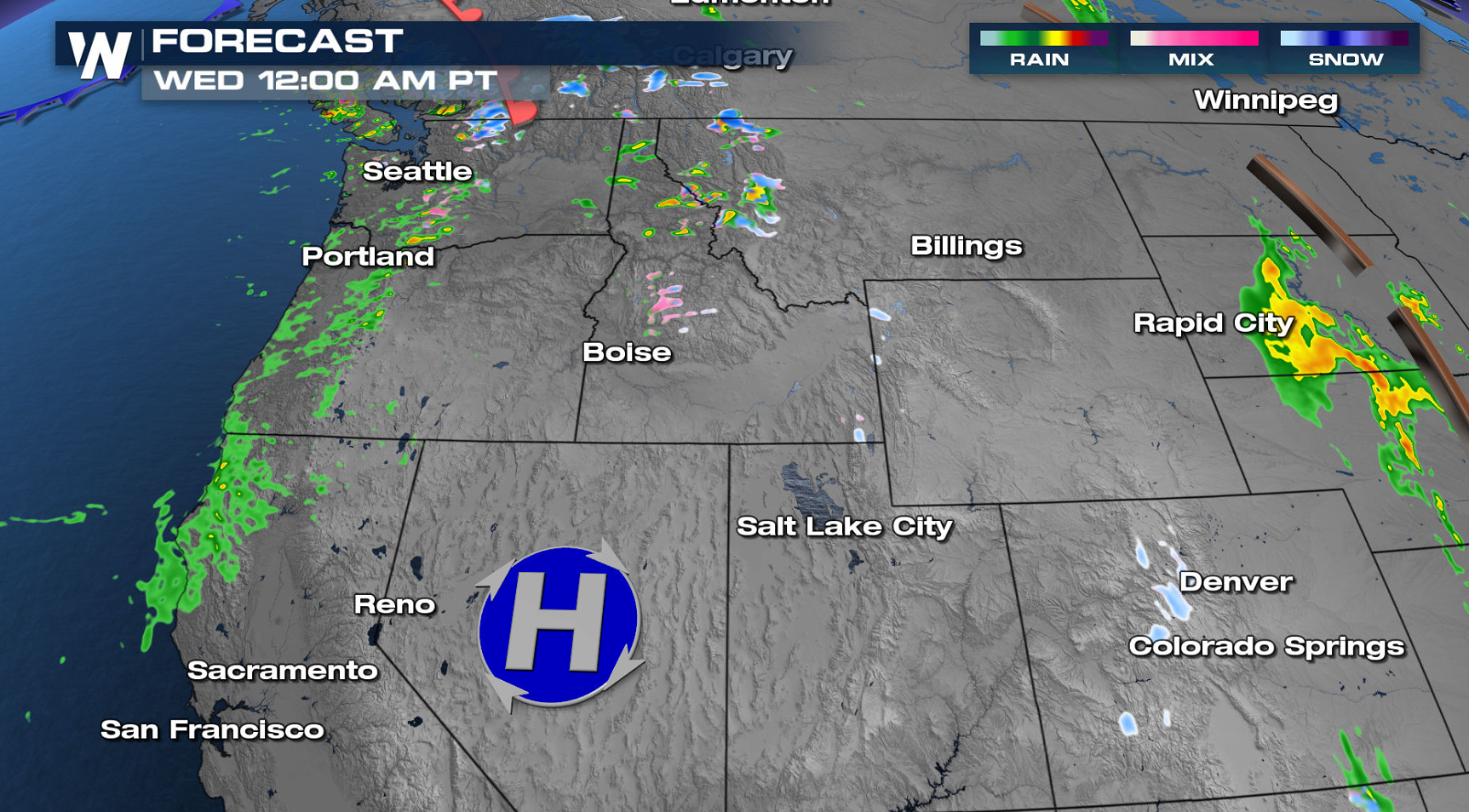 Rainfall Potential
Additional rainfall amounts for California should start to slow down with this round of moisture. Our attention turns back to the Pacific Northwest as our next system moves onshore.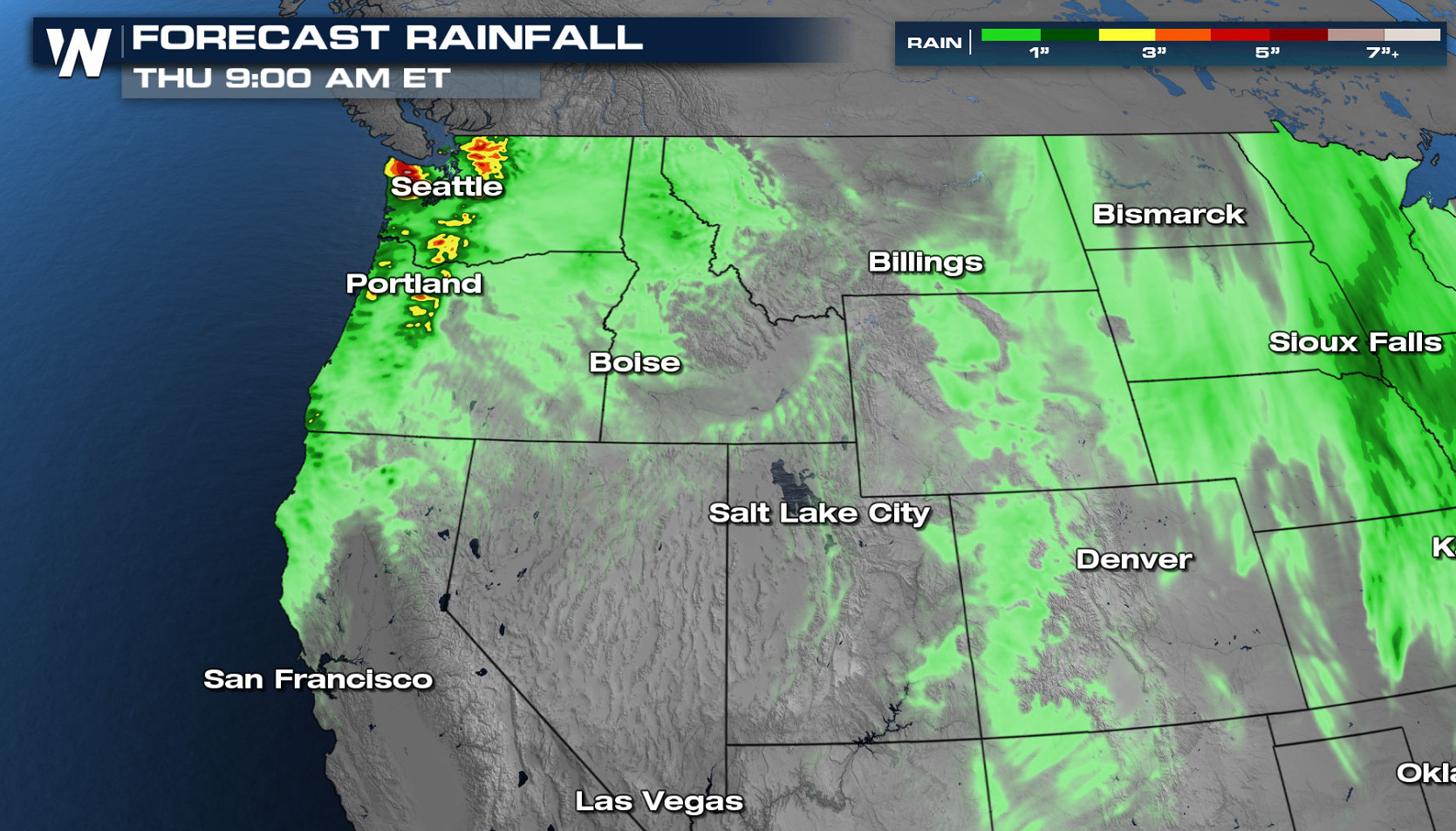 Here's a look at the PNW next round of rainfall over the next couple of days. There is a marginal risk for flooding with excessive rainfall in Western Washington.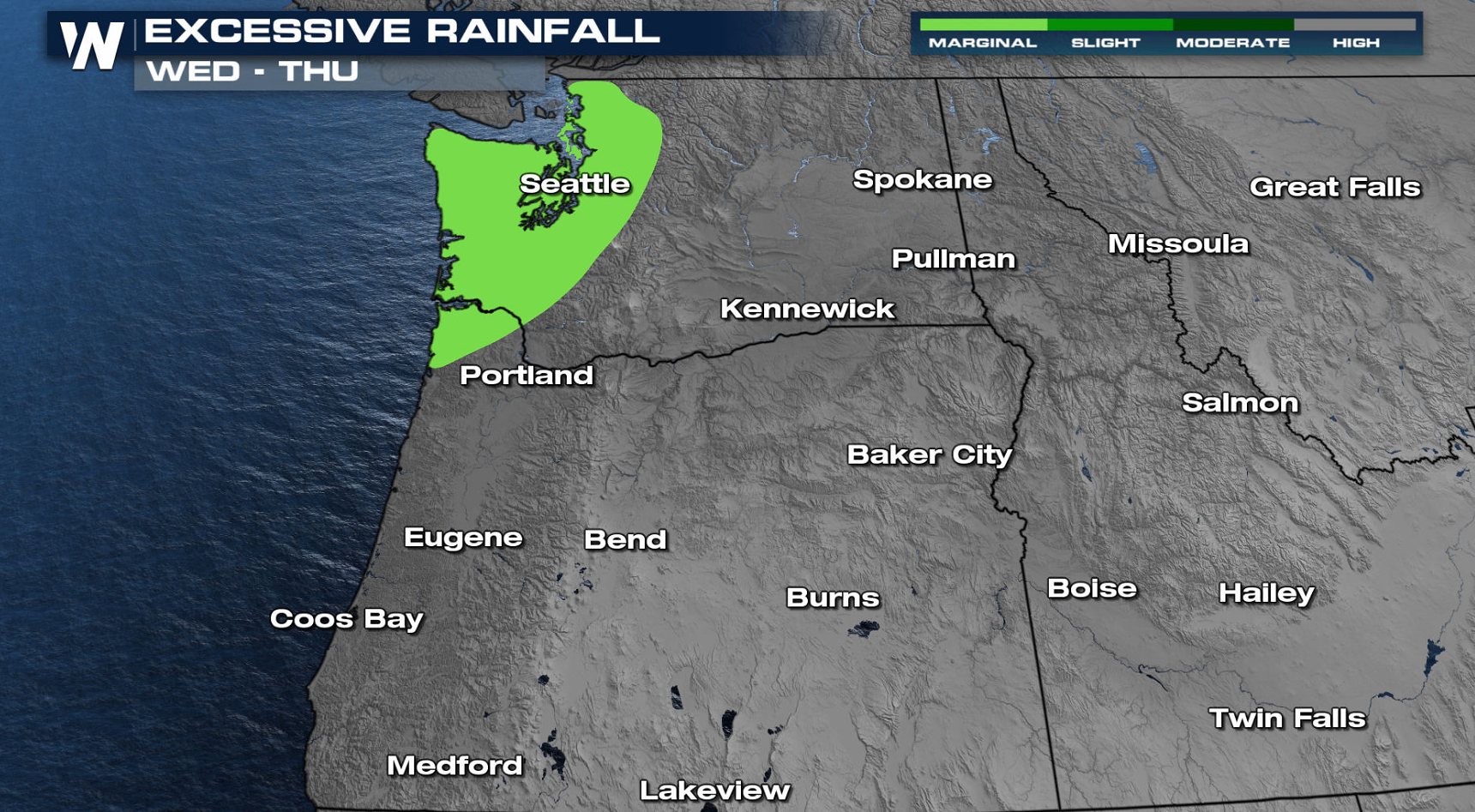 Wind
Strong winds will also be a concern across the West. Gusts as high as 60 mph will be possible for the areas under wind alerts into Wednesday.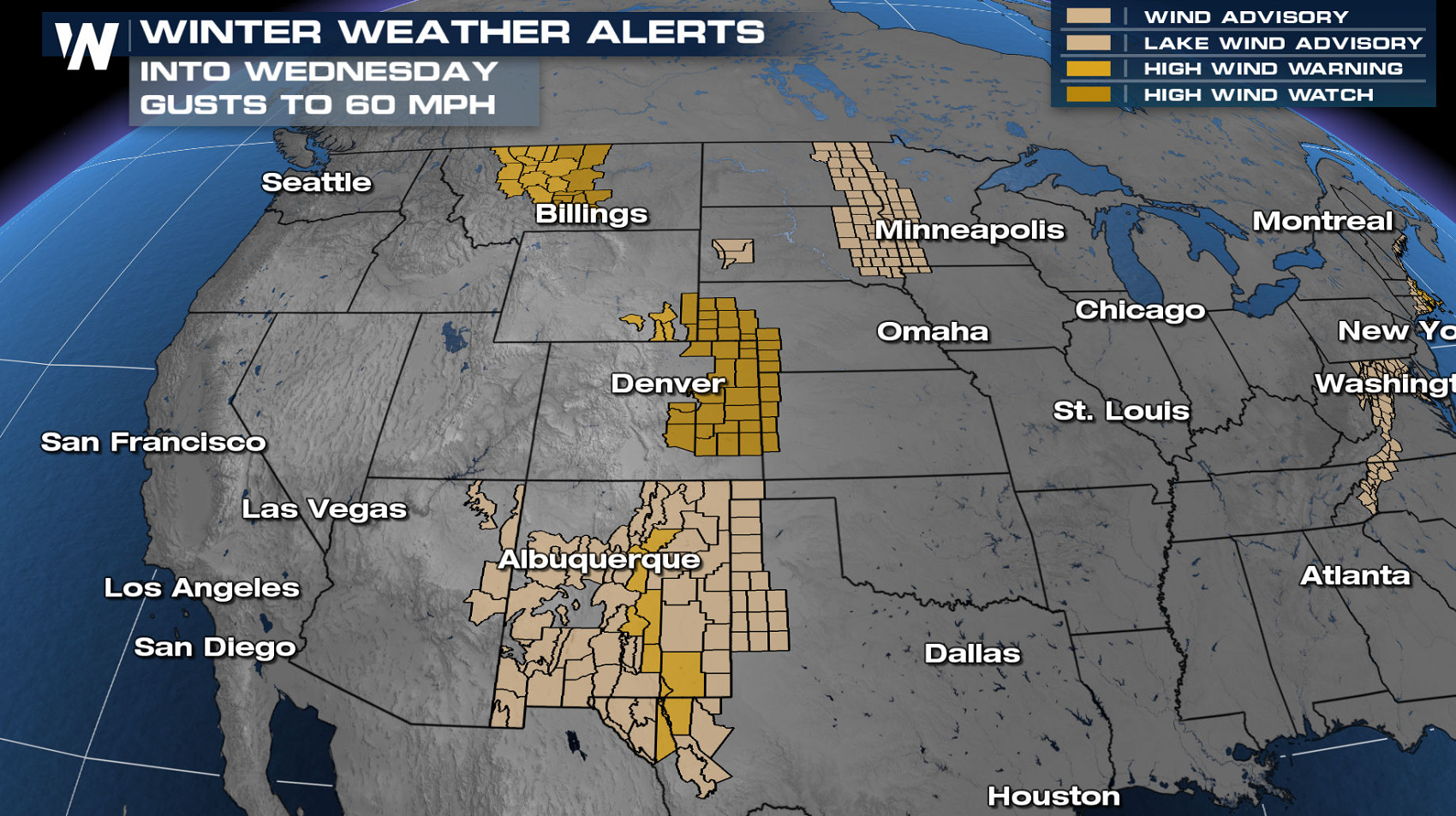 For more on the rain, snow & wind potential for the western U.S., join WeatherNation for your top weather stories and western regional forecast, always :5o past the hour.