Meteorologists are at the scene, viewing damage left behind from Isaias earlier this week. Tornado reports continue to come in after the teams of meteorologists determine 1) if it was a tornado and 2) how strong the winds may have been. An eye-opening tornado report was released Friday afternoon for damage in Pennsylvania: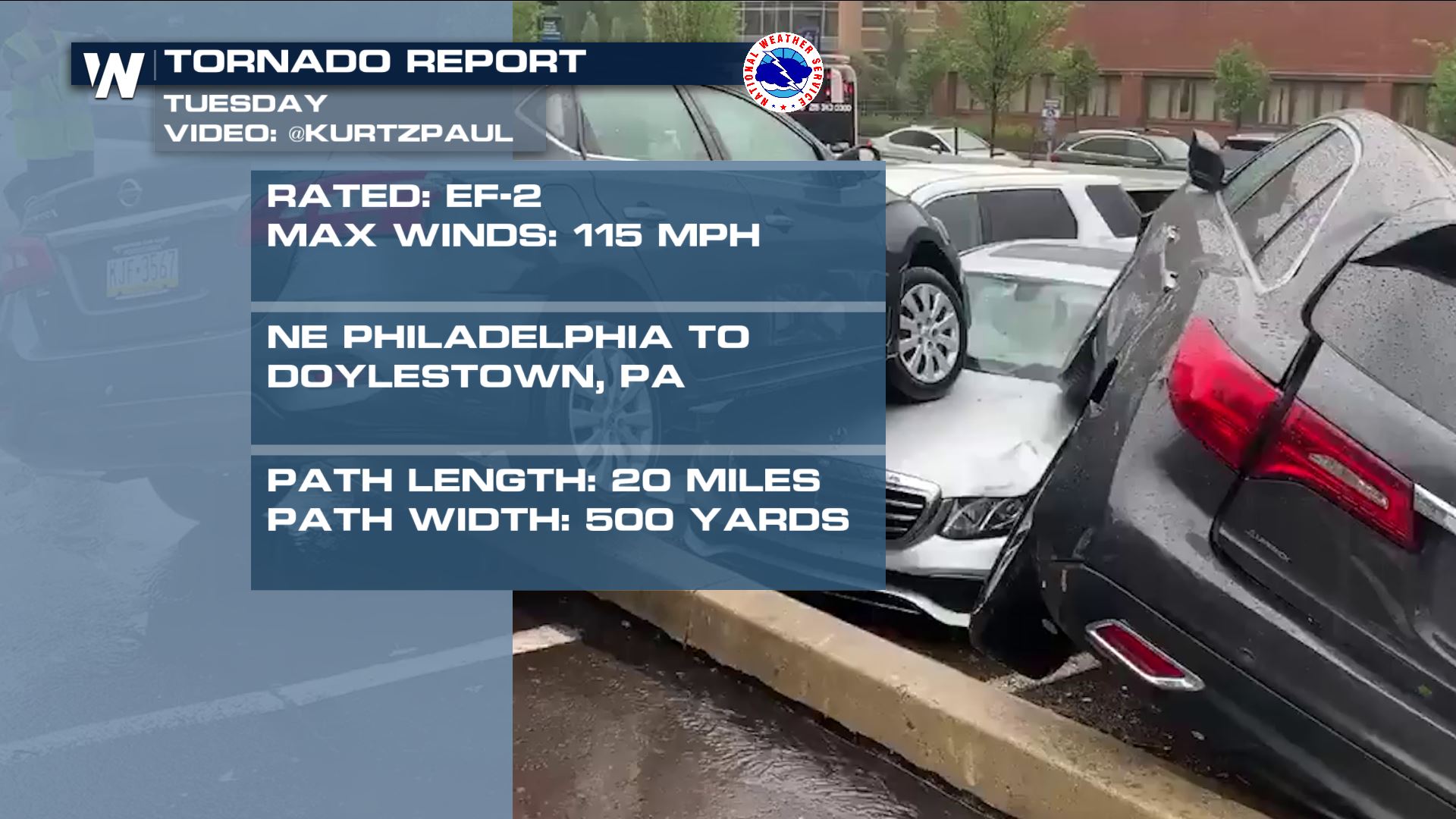 National Weather Service meteorologists from the Mount Holly, NJ and Philadlephia, PA office concluded that an EF-2 tornado hit Pennsylvania Tuesday, associated with bands of storms from Tropical Storm Isaias. The meteorologists concluded that a tornado tracked for 20 miles from Northeast Philadelphia to Doylestown in Bucks County, PA. This occurred from around 10:50 a.m. ET until 11:10 a.m. Tuesday. That means this tornado was moving approximately 60 miles per hour! https://twitter.com/WeatherNation/status/1290695902861176833 The storm summary states, "a tornado touched down just east of the Philadelphia Mall as it moved in a northwesterly direction. Three exhaust systems and six "RTU" systems were blown off a roof. Numerous trees, some close to 100 years old, were snapped or blown over. Roofs, siding, and awnings were blown off many homes in this area. A few cars were also tossed or turned over." There were six injuries, all minor. These are very impressive statistics for a tornado associated with a tropical cyclone. Usually, tropical cyclones spawn tornadoes. However, most of the time these tornadoes are short-lived and weak. The tornadoes associated with Isaias have proved to be strong and long-tracked (for a tropical cyclone). As of Friday evening, there have been more than 40 tornadoes associated with Isaias. Another impressive summary was released by NWS Mt. Holly / Philadelphia stating that Delaware had its longest tornado track in the state's history from Tropical Storm Isaias. The tornado track was more than 29 miles, smashing the previous record of 13 miles!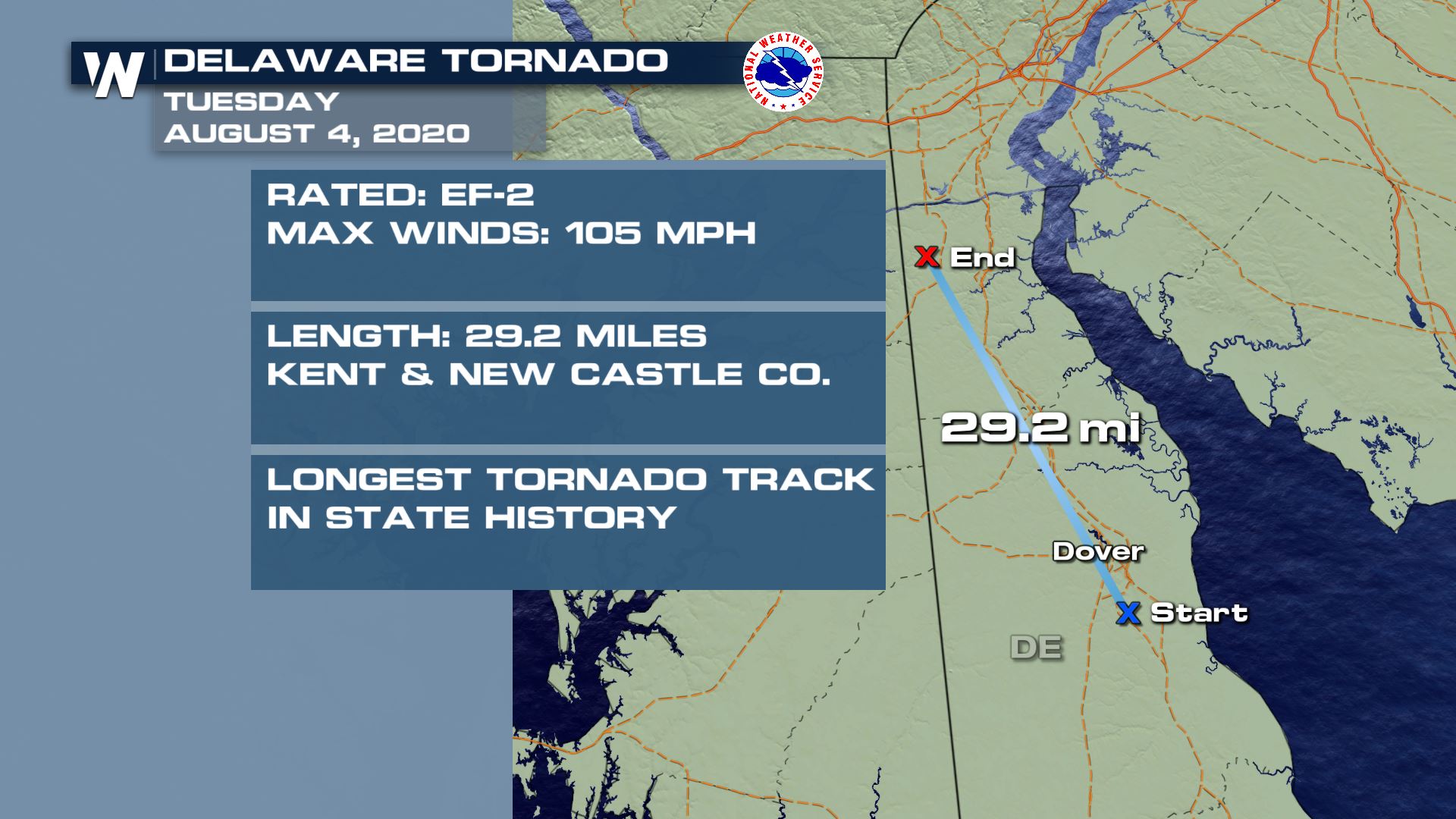 That tornado hit Tuesday, August 4 and tracked across Kent / New Castle County, Delaware. The previous record was 13 miles from a tornado on June 7, 1988. As of Friday night, the National Weather Service Eastern Regional Headquarters has confirmed at least 35 tornadoes associated with Isaias. That number may continue to climb as more storm surveys are completed.