The heavy snow chances across the North have been getting a lot of attention over the past few days, but to the south of this system the risk of severe weather and heavy rain will be possible. Areas from eastern Arizona to western Texas will have a risk of severe storms during the afternoon and evening.  Strong upper-level winds and increasing tropical moisture will allow for heavy rain, isolated large hail, damaging winds and a few tornadoes.  The severe threat will begin to diminish late this evening. Here is the very latest severe forecast.
Severe Outlook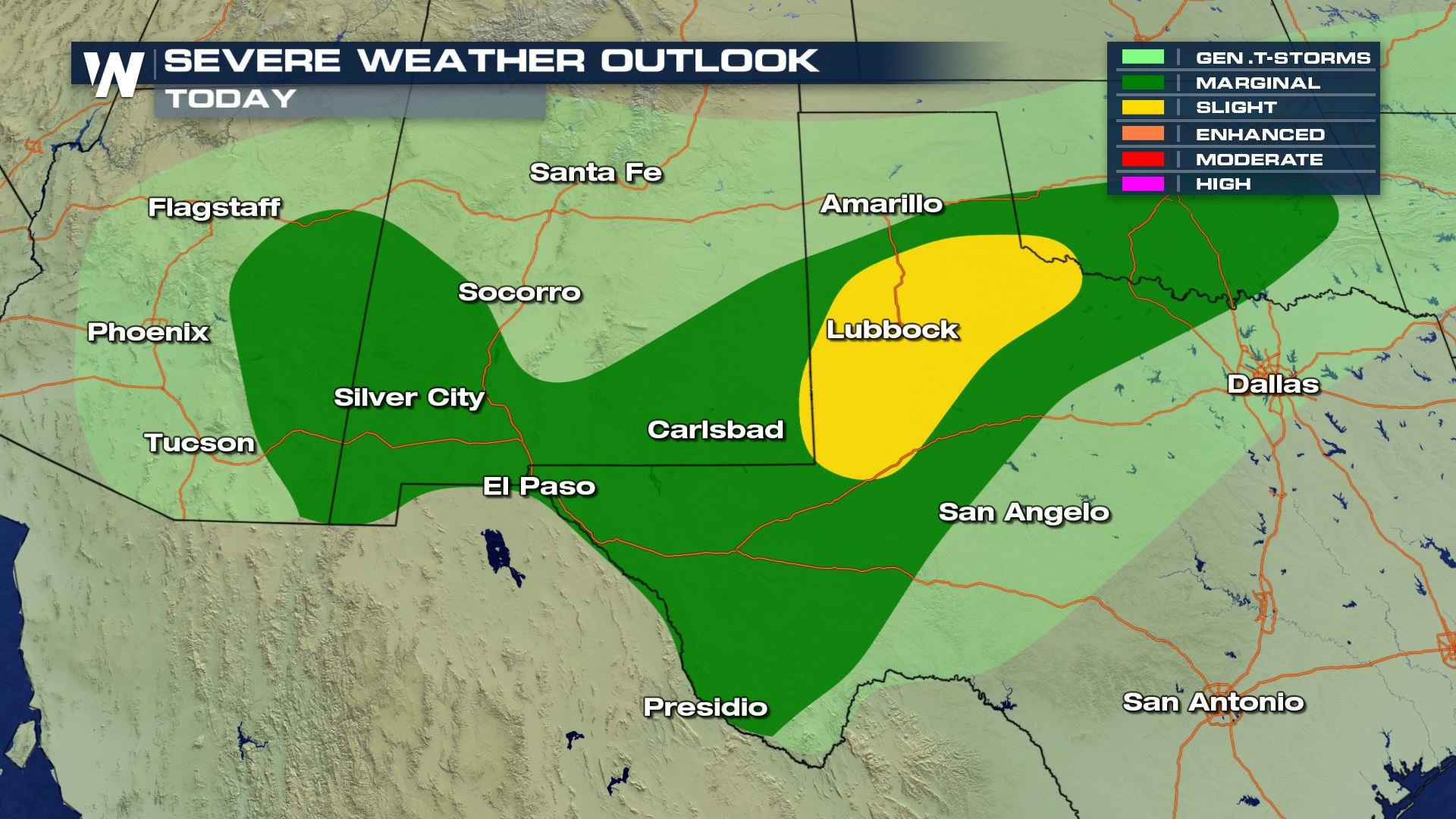 Isolated to scattered severe storms will be possible this afternoon and this evening.  The biggest threat of severe weather will be over West Texas for cities like Lubbock.  You will
Severe Risks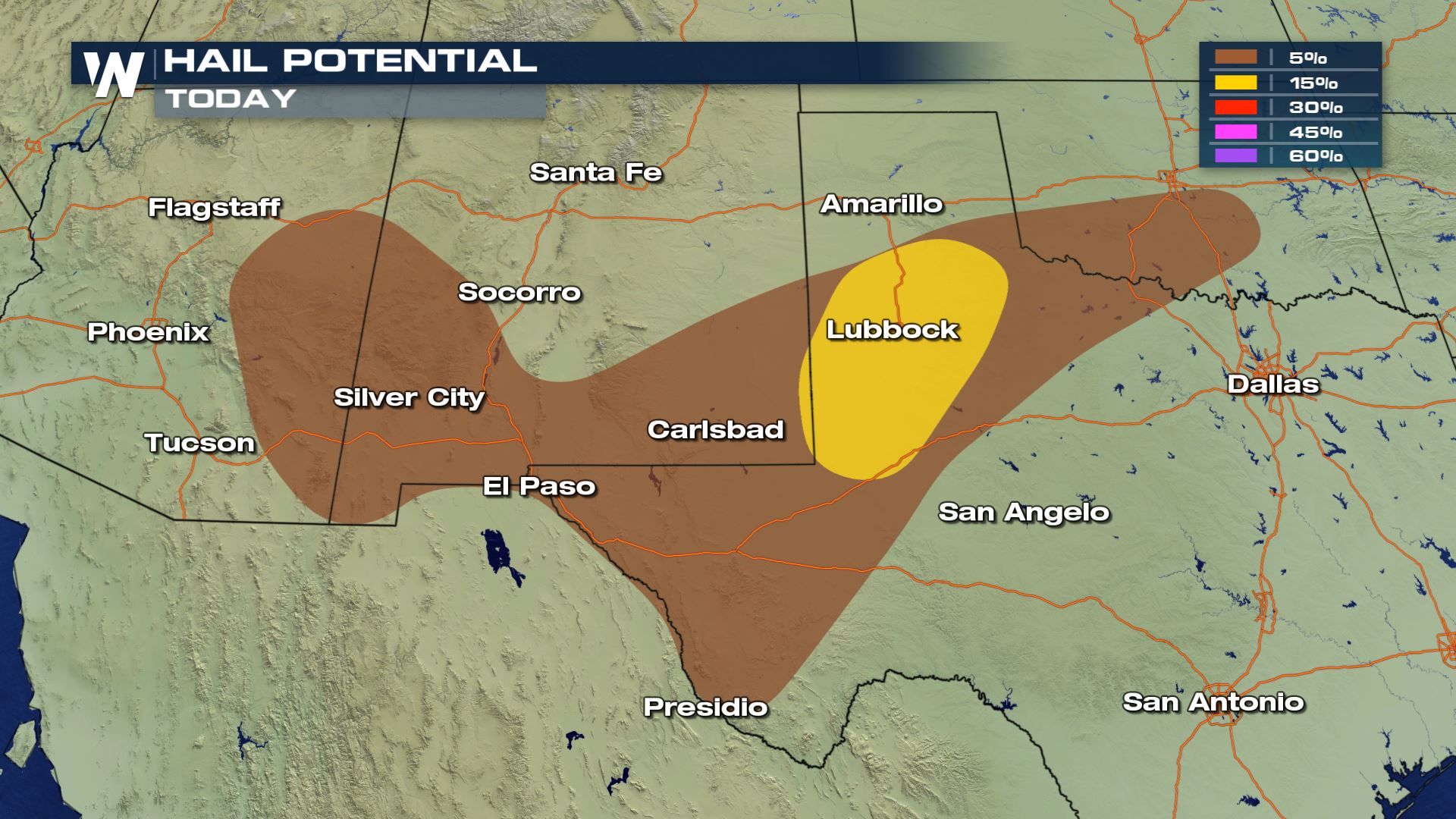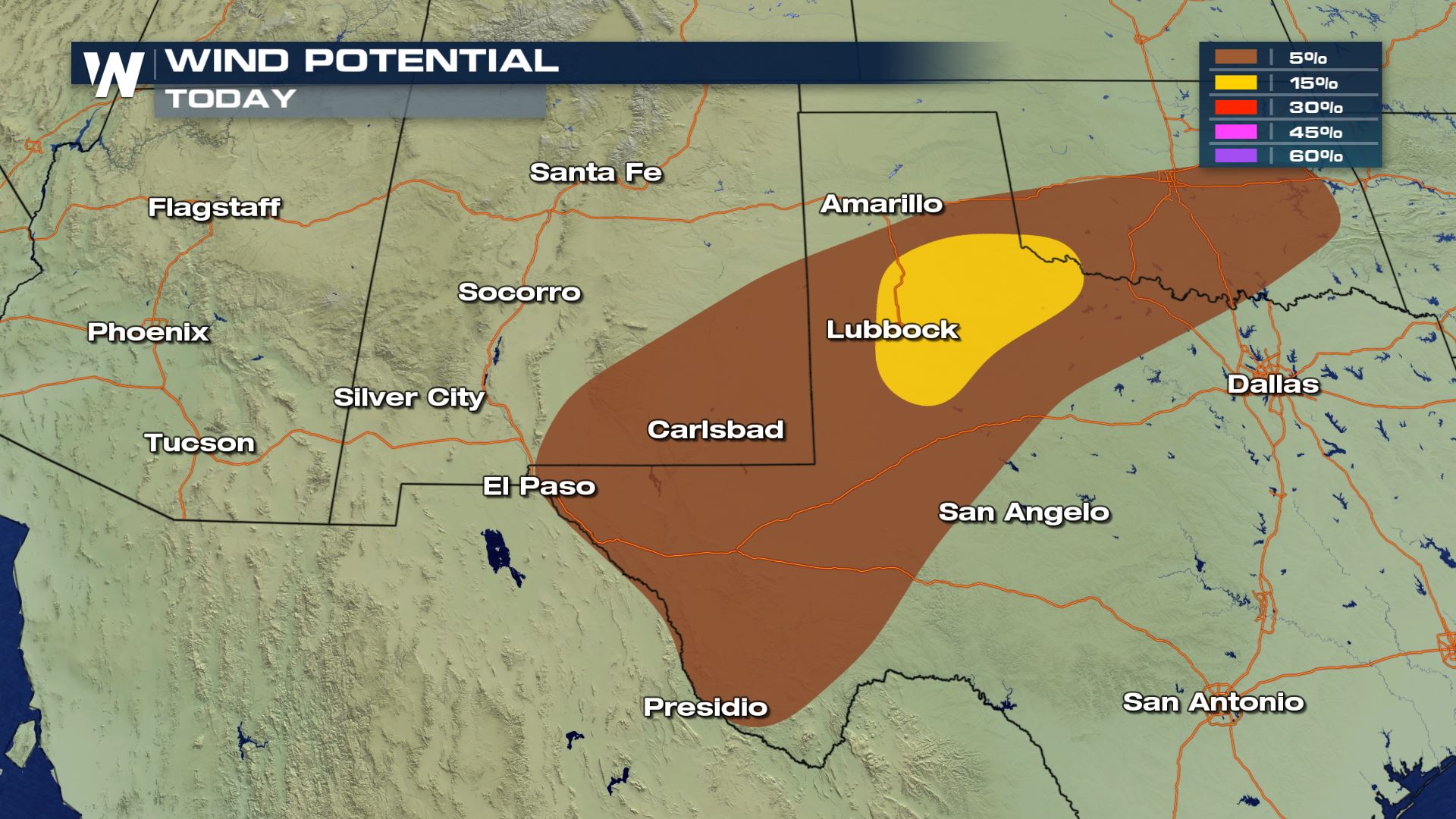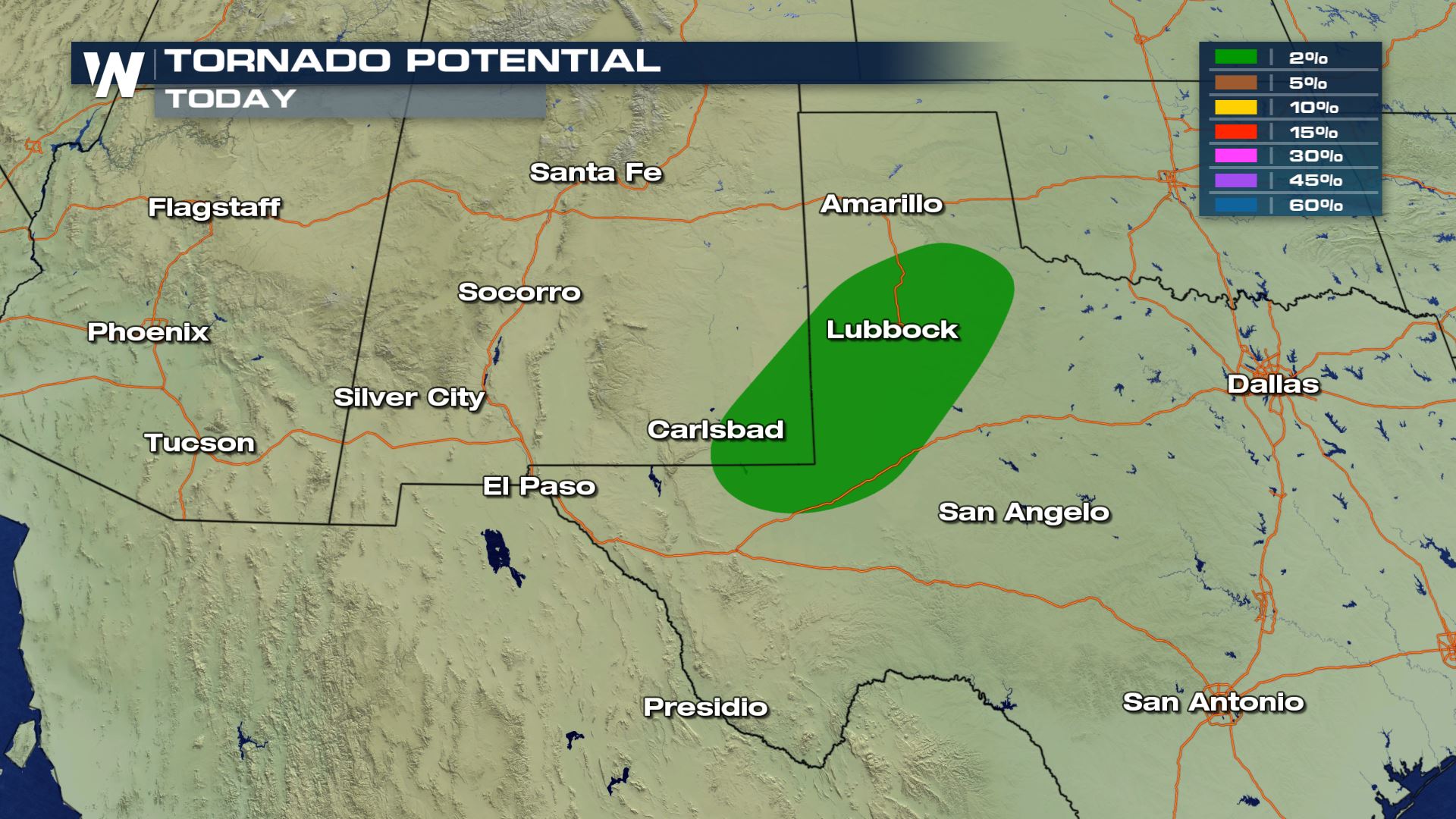 All modes of severe weather are in the forecast Wednesday. The tornado risk will be confined to the Permian Basin in western Texas this evening, but the hail and damaging wind risk will be more widespread throughout the day.  If you have any outdoor plans today, you might want to try and reschedule as the weather could be very dangerous.
Forecast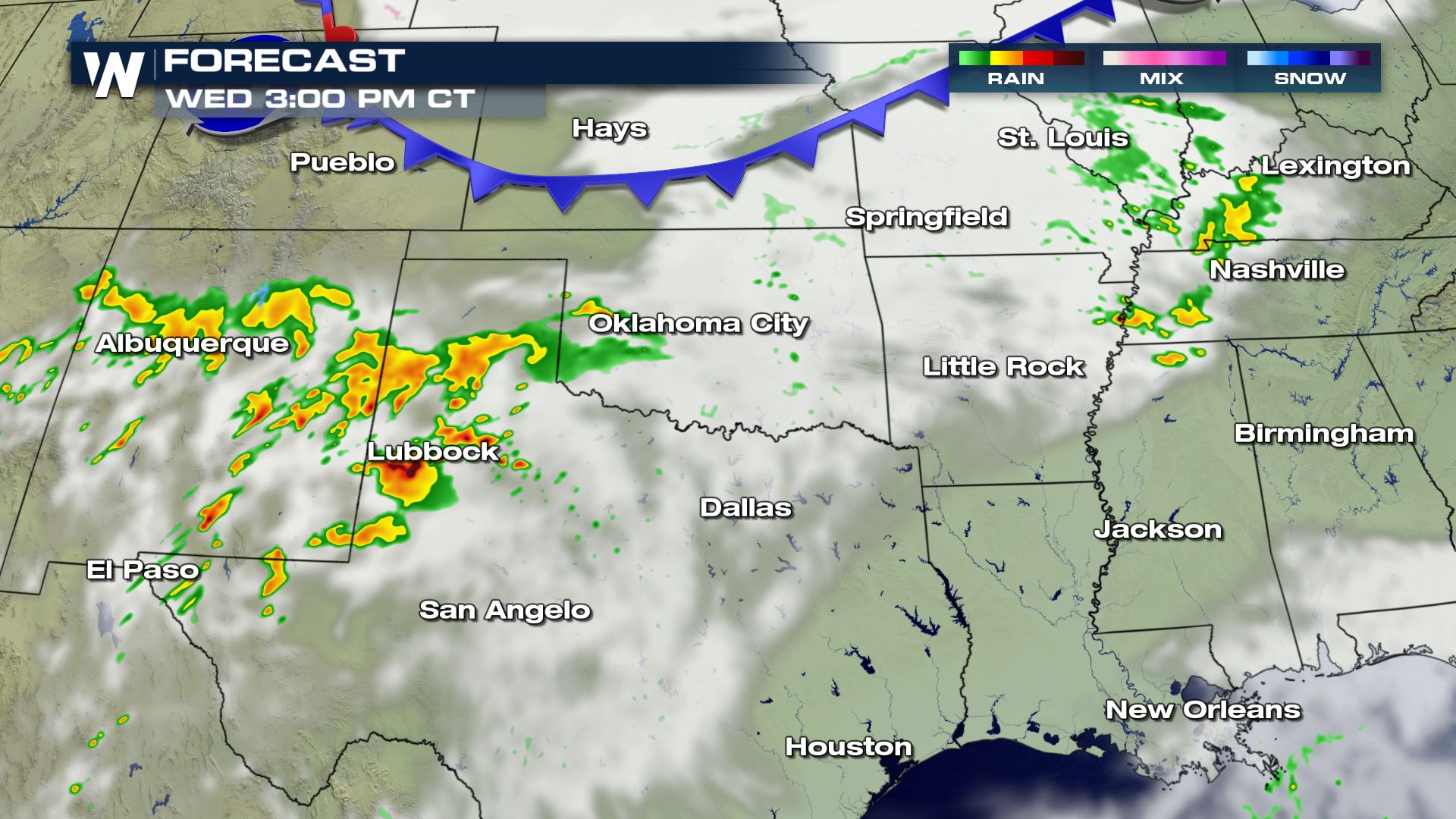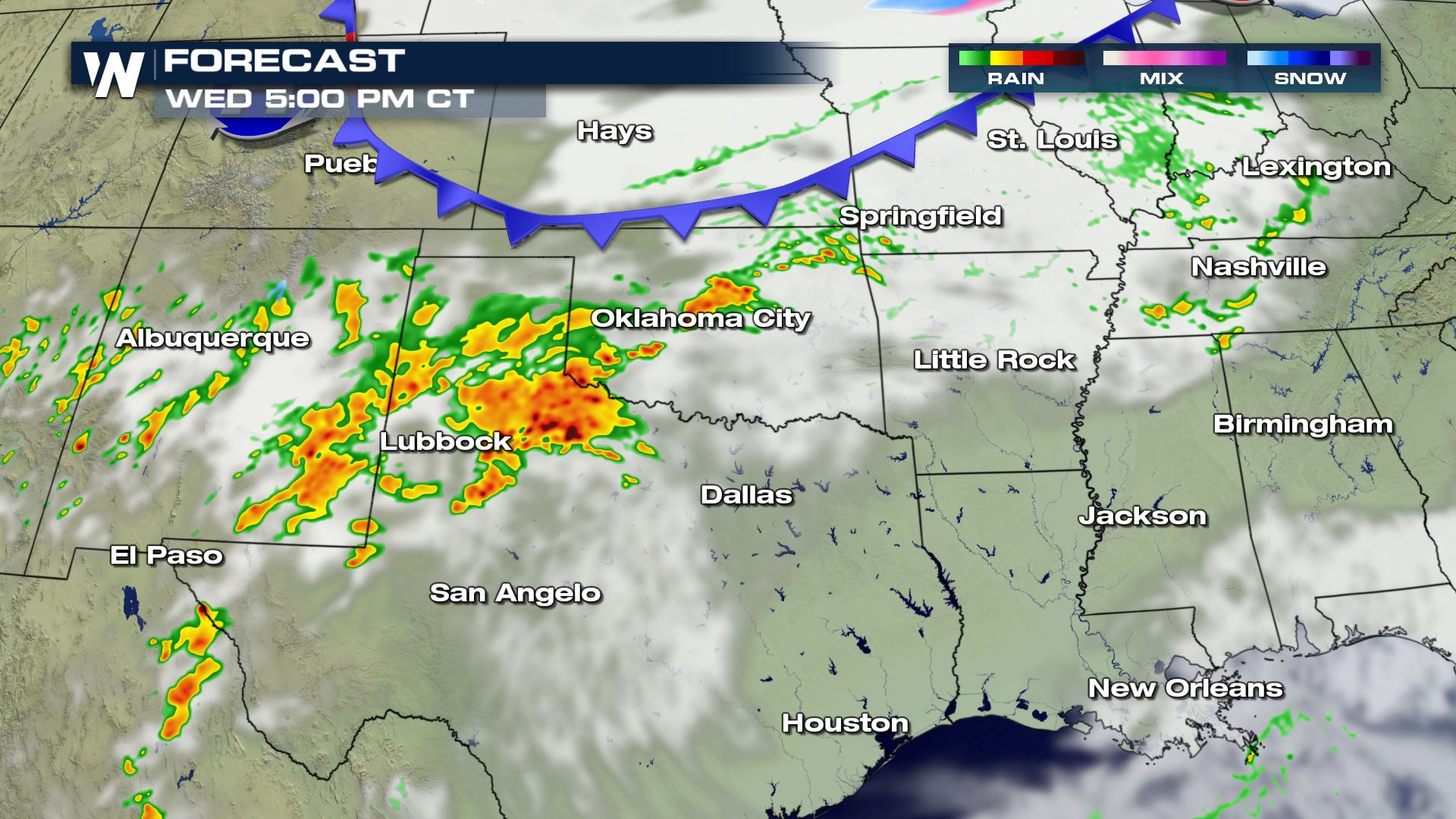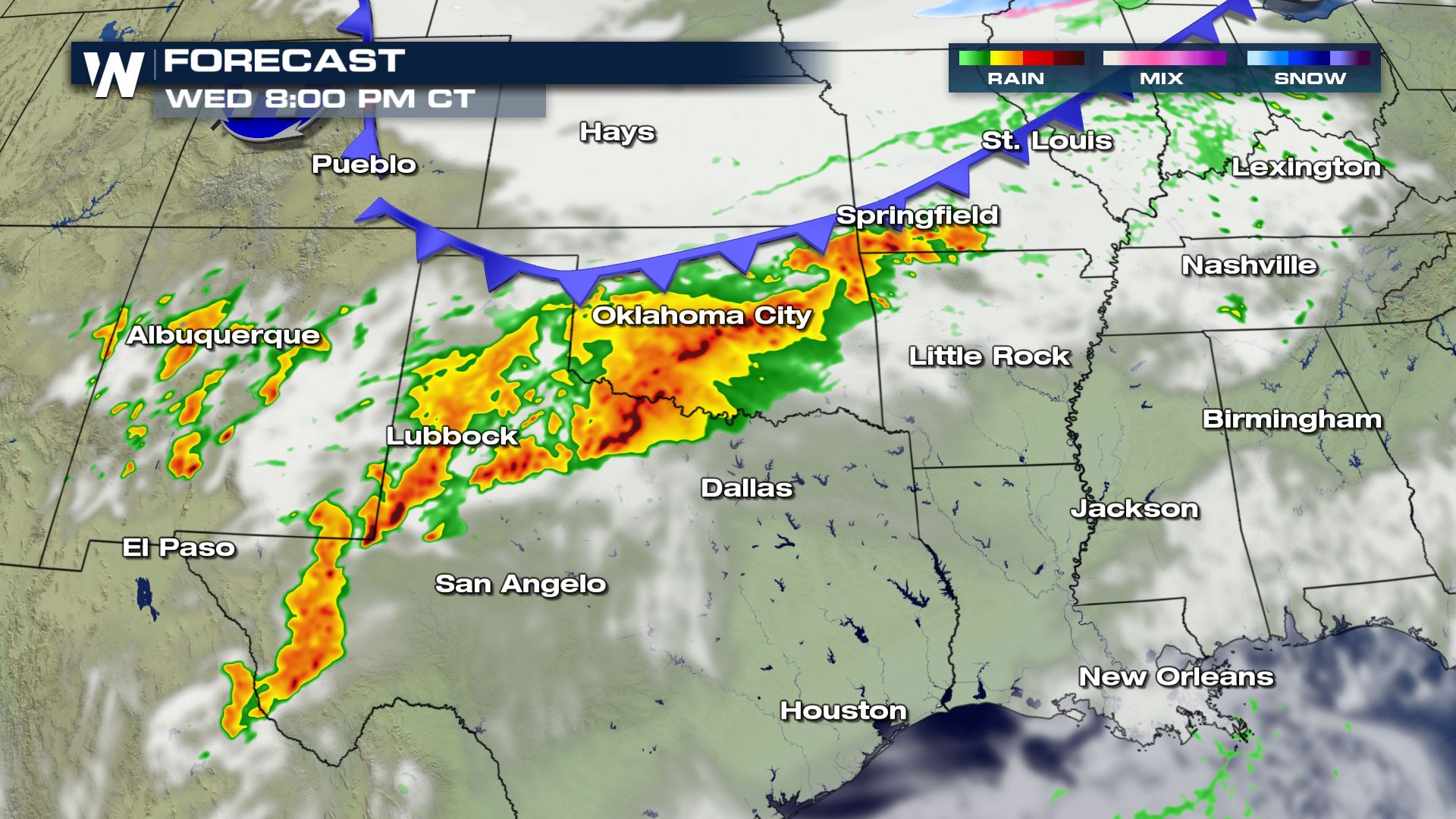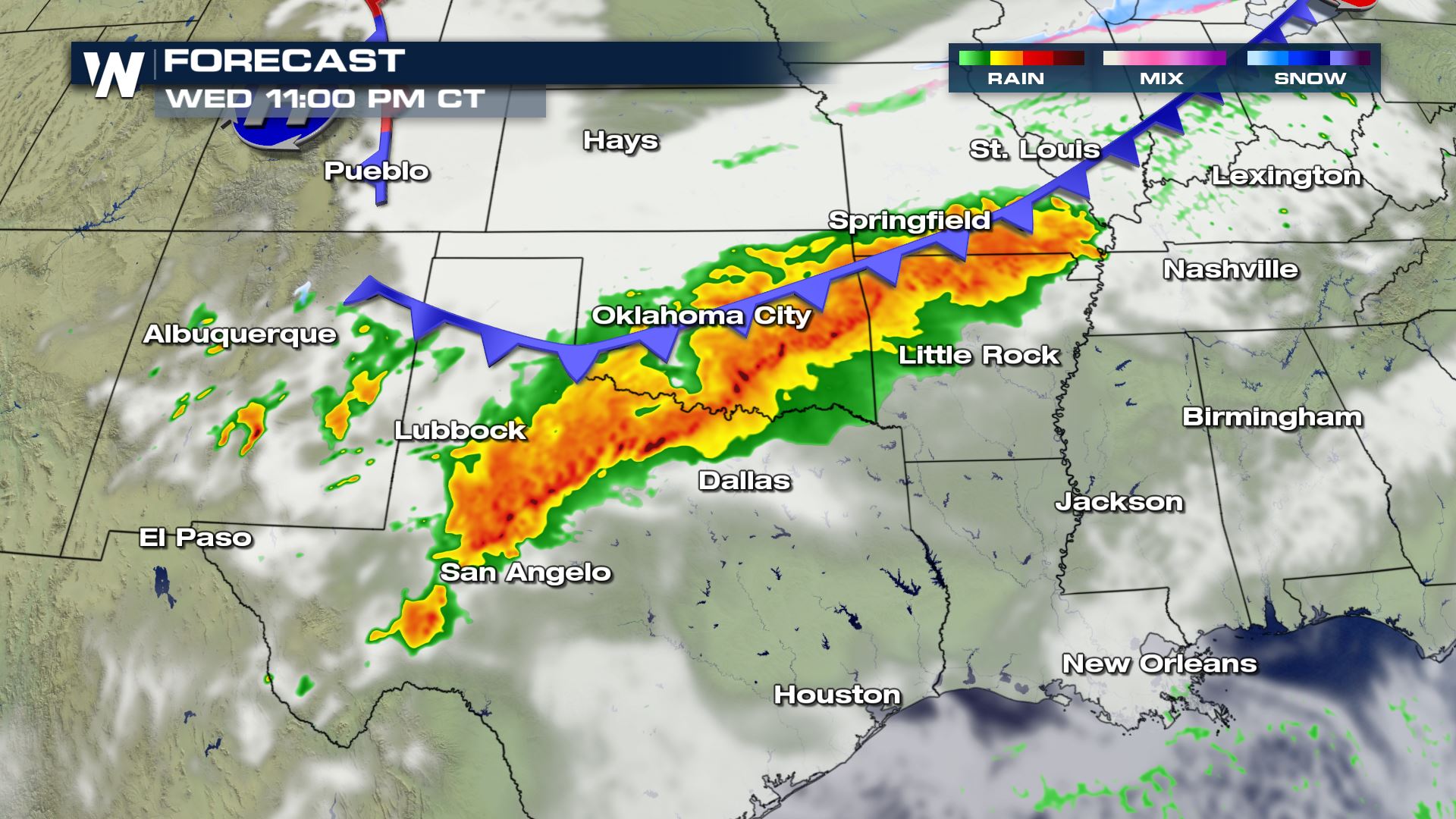 The showers and storms will be happening all day with the highest risk of severe chances arriving for the afternoon and evening hours. Your evening commute home from work or school could be messy with low visibility and the risk flooded roadways.
Rainfall Potential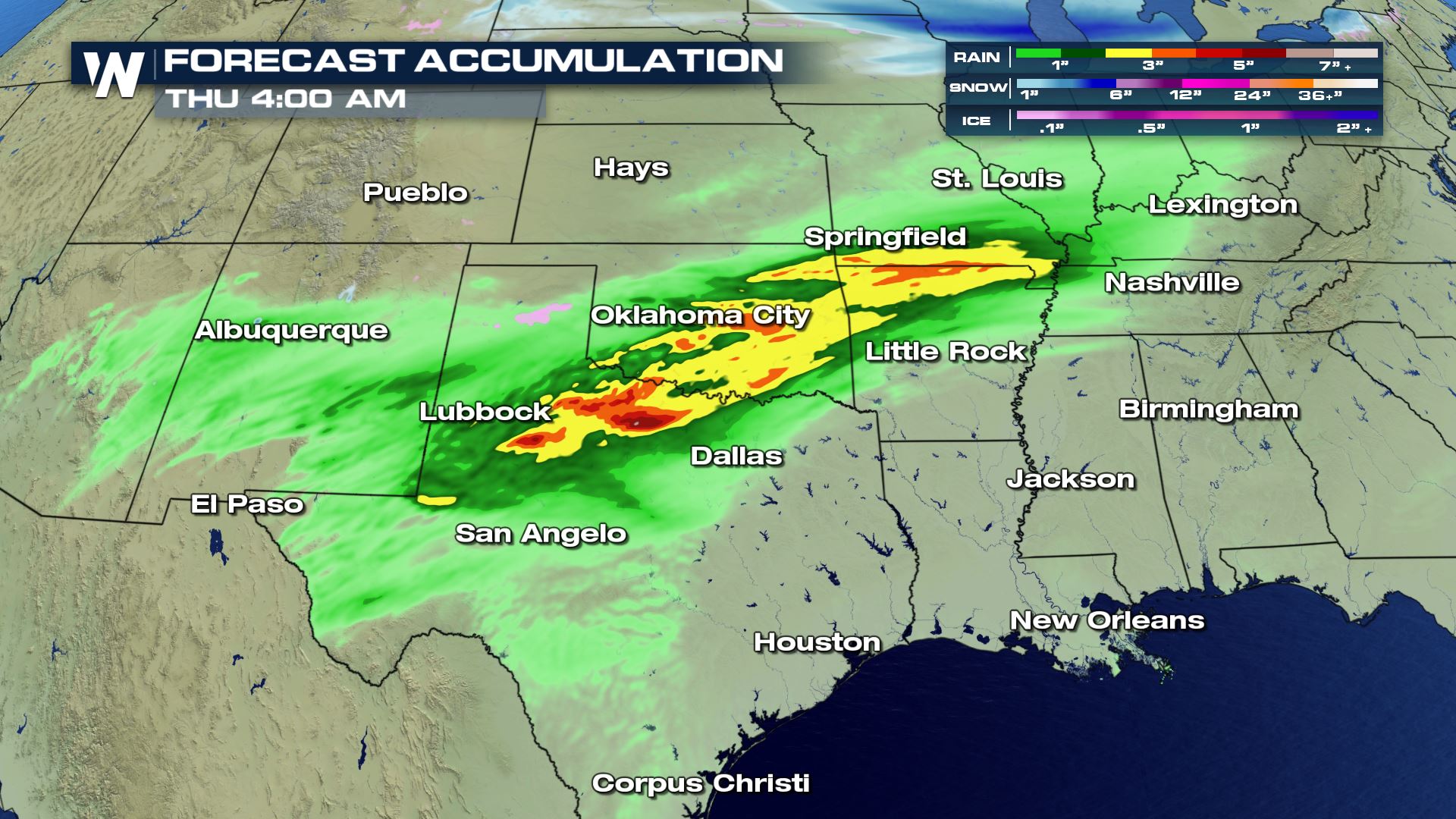 Heavy rain and flash flooding will be possible with all the big downpours that are in the forecast. Texas and Oklahoma could see rainfall totals exceeding 5 inches through early Thursday morning. Keep checking with WeatherNation for the very latest on today's severe chances.