Cold air has filled in across the Northeast, bringing areas of lake effect snow. Temperatures are starting to warm aloft and the wind direction is shifting, which will bring an end to the lake effect snow today (Friday) as another system approaches the region from the Midwest.
Snowfall This Year
For the season, it has been rather dry over most of the Great Lakes snow belts. Michigan lake effect locations are 1 to 3 feet below average. Other than Cleveland, locations near Lake Erie are 1 to 2 feet below normal, while areas along Lake Ontario are 2 to 3 feet below average.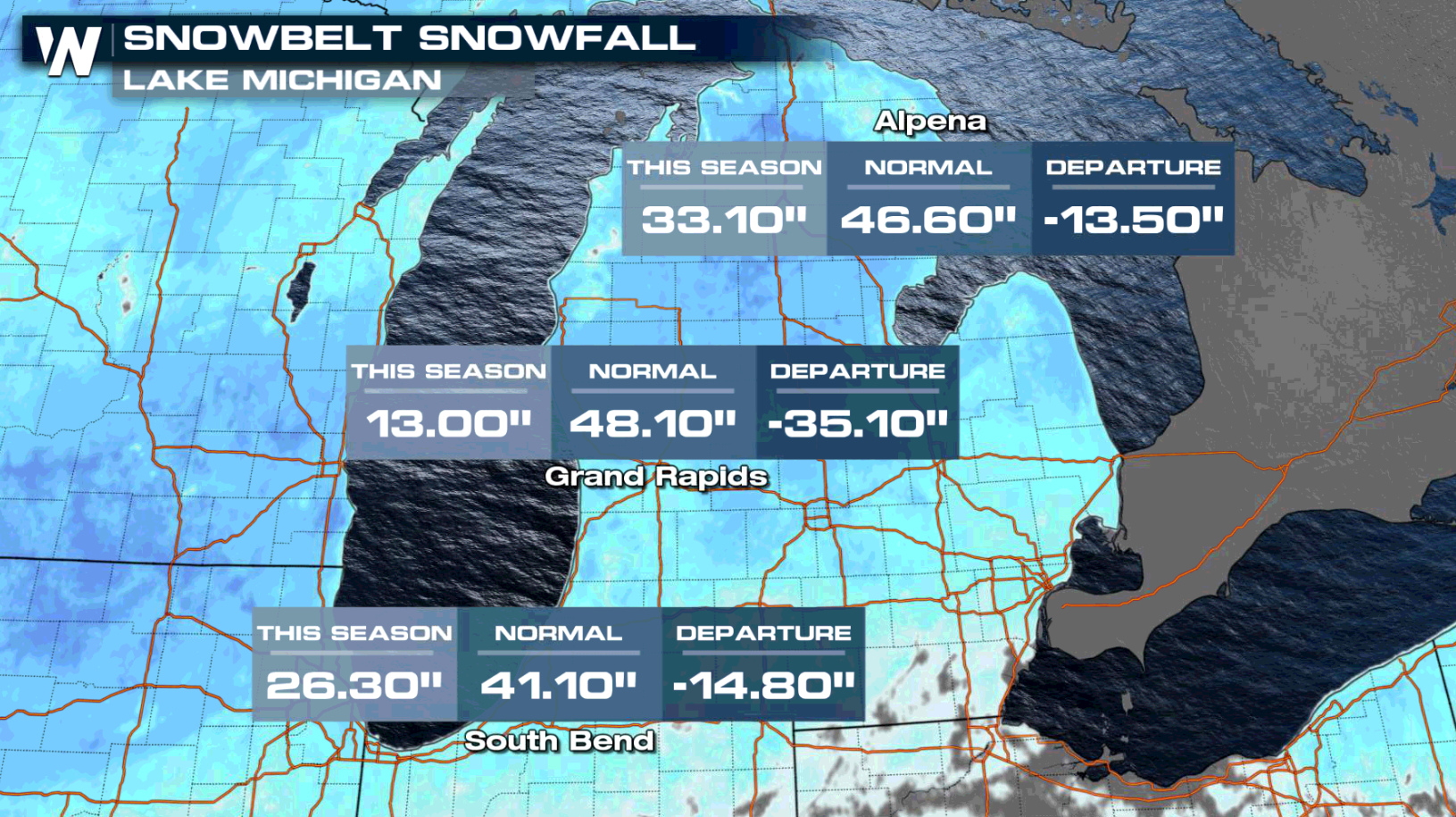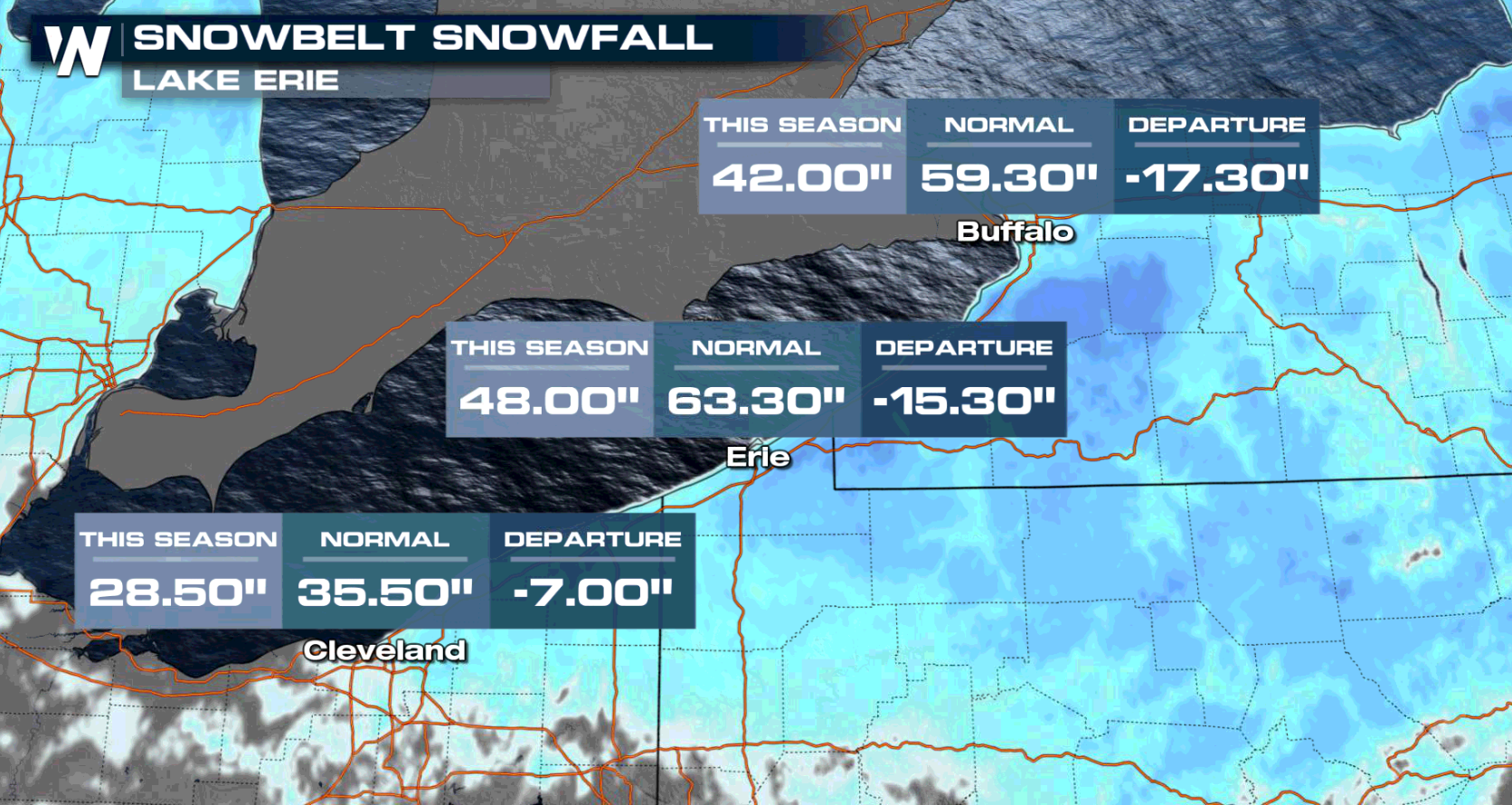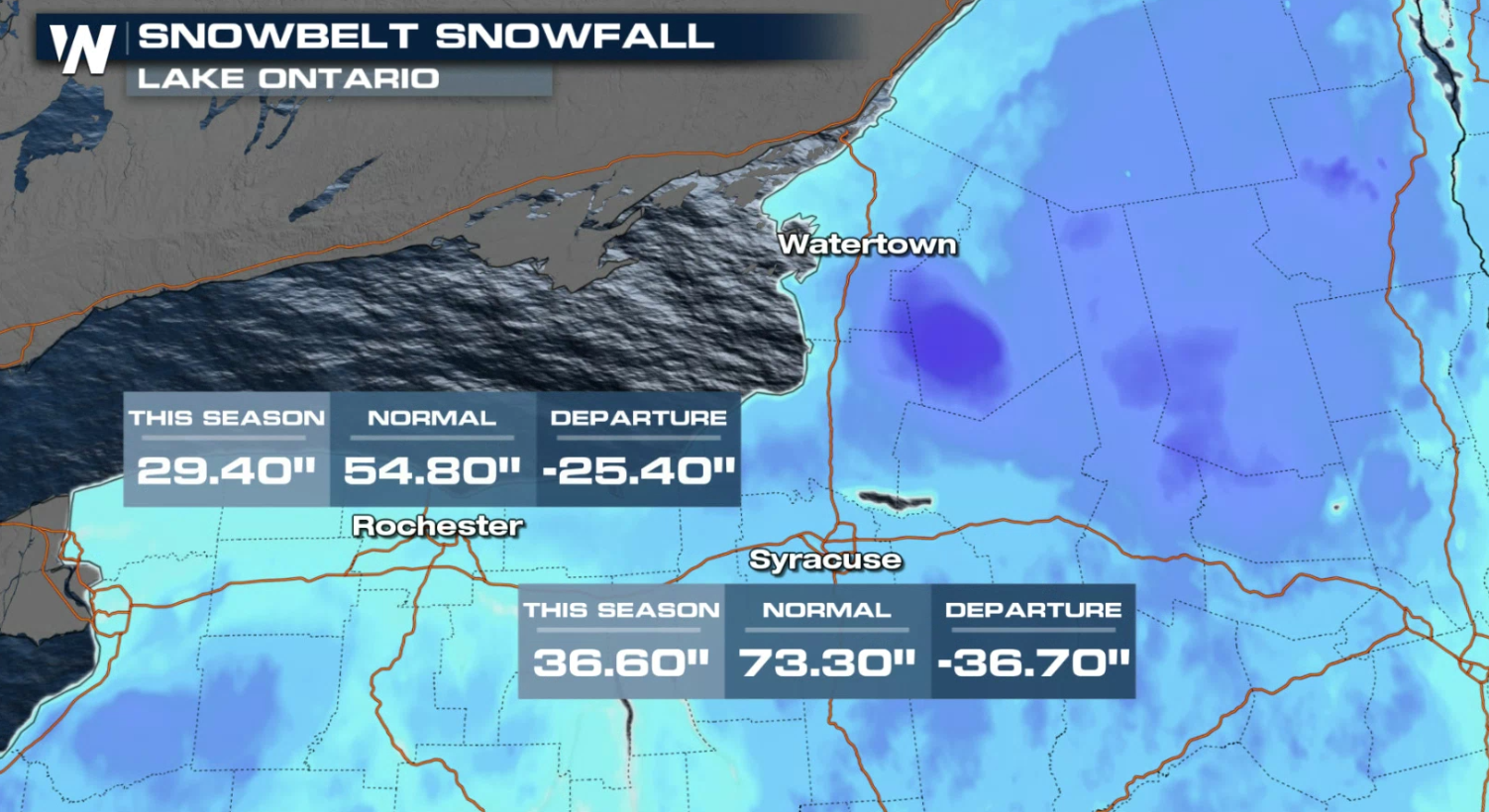 Winter weather alerts for the lake effect have now been cancelled or expired. Additional accumulations through the rest of the day (Friday) will be less than inch.
For the latest on this and the rest of our top weather headlines be sure to tune into WeatherNation, we're streaming 24/7.