A large tornado moved through Jonesboro, Arkansas on Saturday afternoon, leaving behind a trail of widespread damage and at least six injuries. This was part of a wide swath of severe weather on Saturday, stretching from Oklahoma and Arkansas all the way up to Illinois and Iowa. But the main story was a large destructive tornado that moved through the city of Jonesboro late on Saturday afternoon. Here's a look at the tornado, which moved through central Jonesboro around 5 p.m. CDT on Saturday: https://twitter.com/WeatherNation/status/1244023724984037384?s=20 https://twitter.com/MadisonBlaire12/status/1244031581750276098?s=20 Arkansas Governor Asa Hutchinson tweeted on Saturday that there had been reported property damage in the Jonesboro area due to the tornado. https://twitter.com/AsaHutchinson/status/1244033492624777216?s=20 Six minor injuries were reported from the tornado, according to the Jonesboro Police Department. Extensive damage was reported in the central and northern sides of the city. https://twitter.com/WXAaronJC/status/1244062987125751808?s=20 The radar presentation from the Jonesboro tornado clearly showed the large, damaging tornado as it moved through the city. Below, you can see the radar presentation as . The two most significant parts from the image below are the bottom left and the top right portions of the image. In the top right part of the quad box, you can see the bright greens (winds moving towards the radar site) meeting the bright reds (winds moving away from it) in a short space and distance. That shows fast-moving winds converging in a small area, indicating unusually strong rotation and a likely tornado. In the bottom left, notice a distinct blue spot just northeast of Jonesboro. That blue dot is the radar picking up debris being lofted up into the air, known as a debris ball.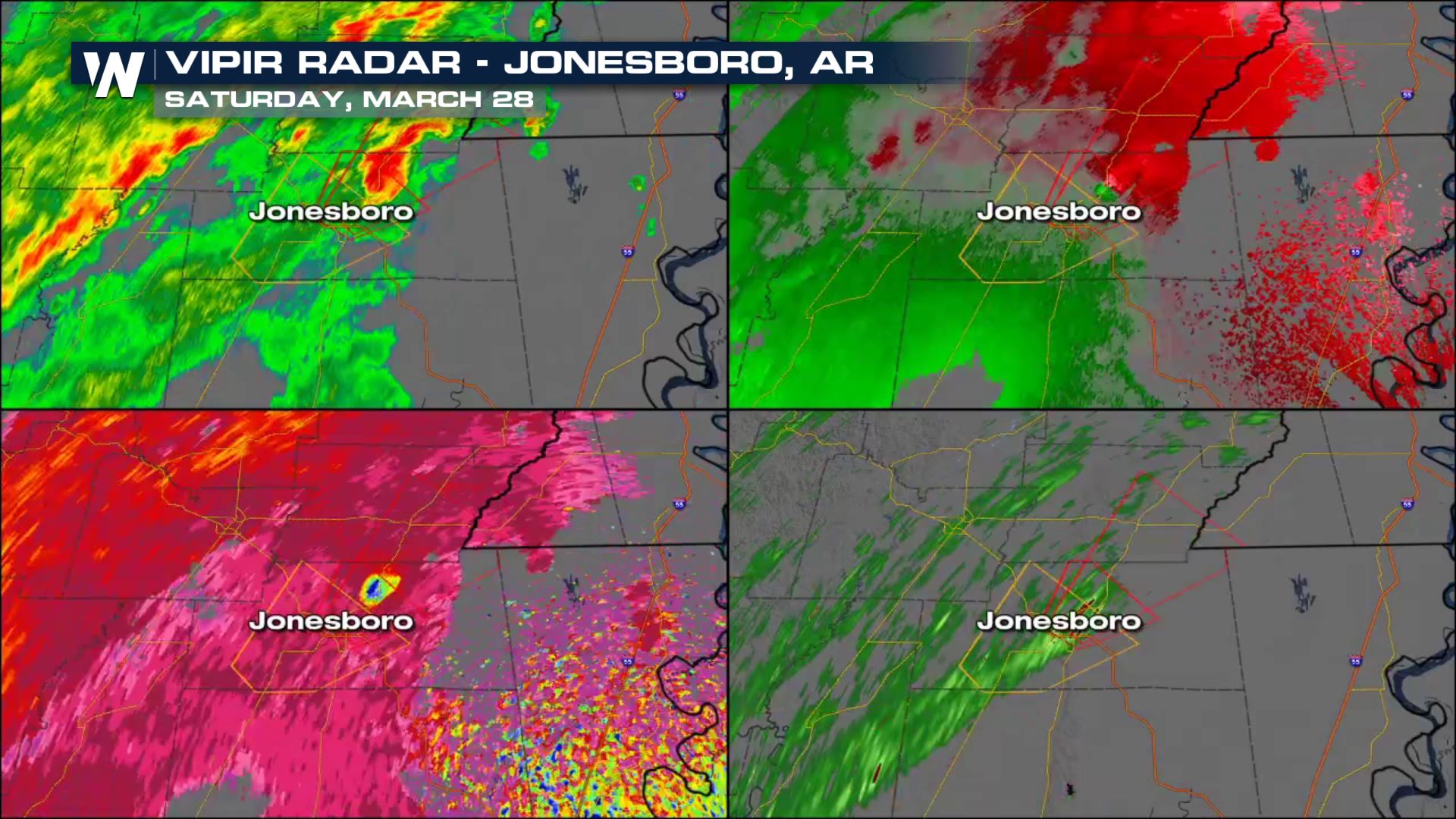 At least 12 tornadoes had been reported nationwide as of Saturday afternoon, including four in Iowa and one in Illinois. That's based on preliminary reports from the Storm Prediction Center. https://twitter.com/WeatherNation/status/1244032243326050304?s=20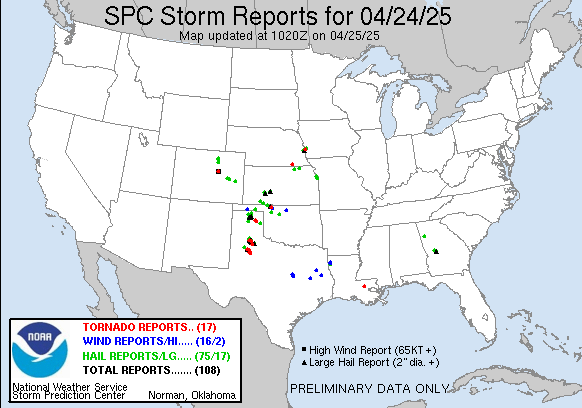 Make sure you have a way to get weather warnings, particularly after sunset as overnight storms could be a hazard across parts of the Midwest overnight into Sunday morning. For more specifics on the forecast,
meteorologist Shelly Lindblade dives into the details here
.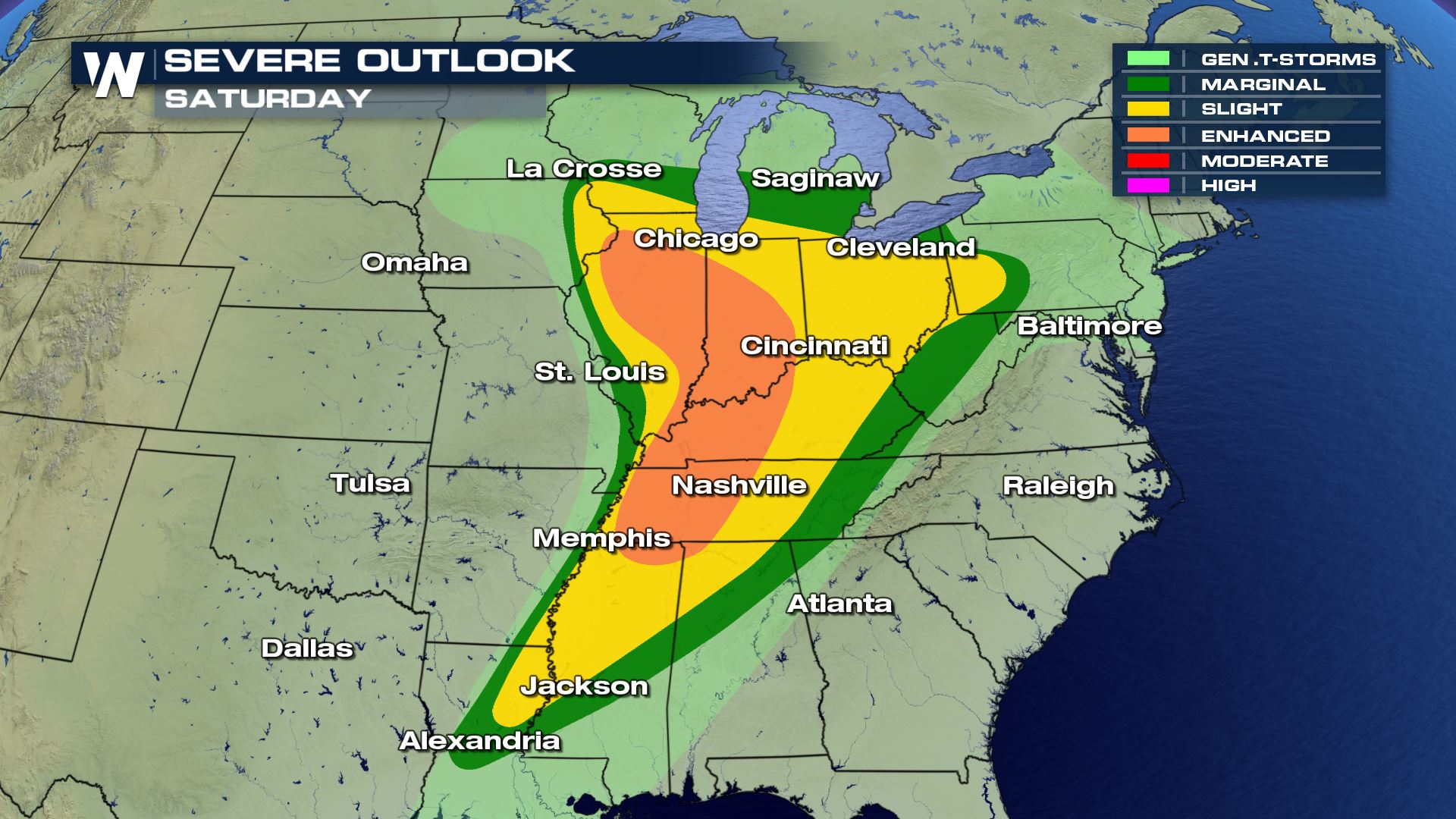 Stay with WeatherNation for the latest on this dangerous severe weather outbreak.