A classic nor'easter hit New England bringing heavy snow, rain, and wind to much of the six-state region. Conditions will continue to improve by Sunday morning, but travel is still not advised through these hardest hit areas.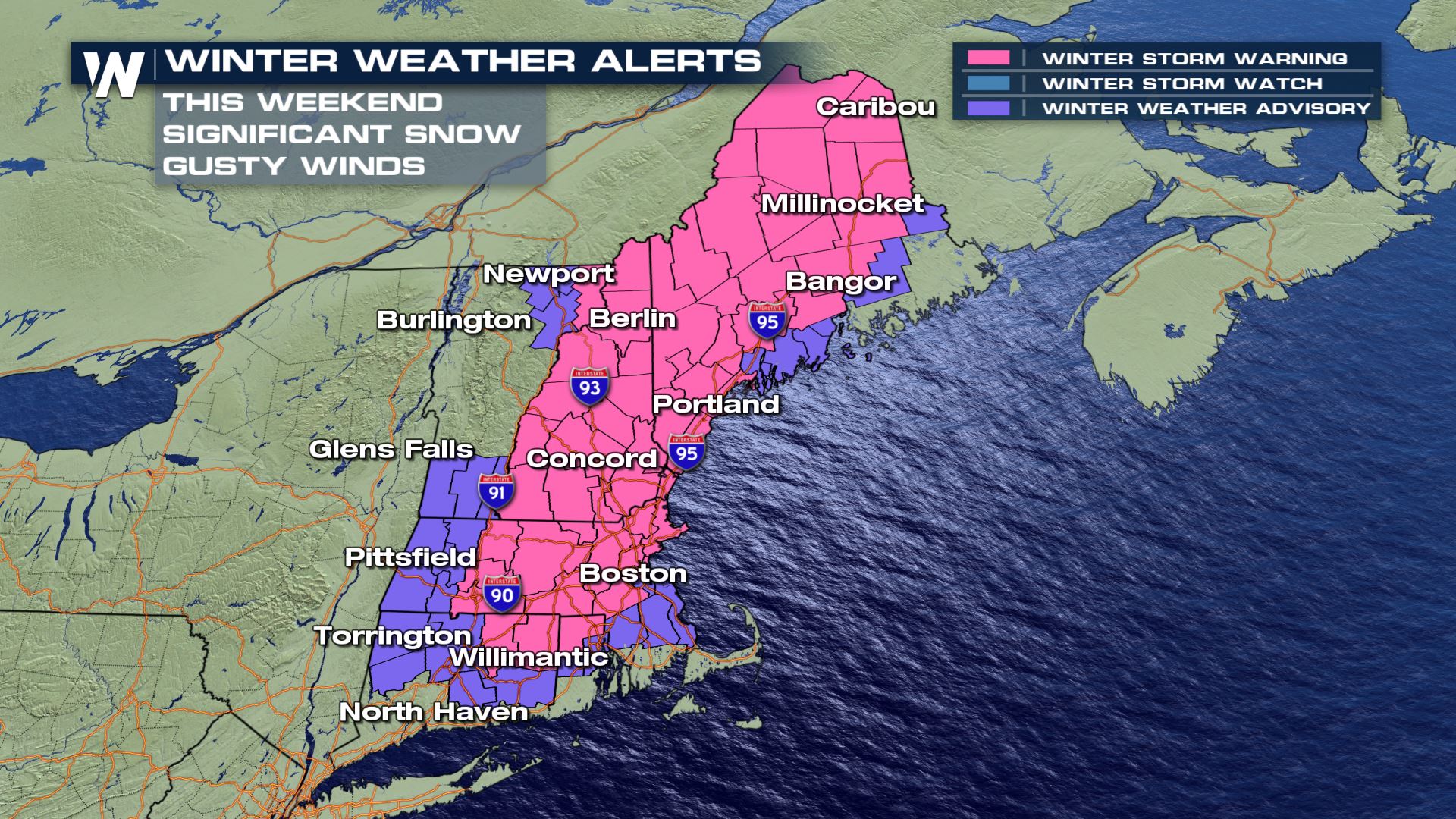 Winter storm warnings (pink, above) are in effect for parts of Connecticut, Rhode Island, Massachusetts, New Hampshire, Vermont, and Maine for an anticipated 6" of snow fall or more. Many locations, such as central Massachusetts, New Hampshire, and interior Maine will receive upwards of 10-12" of snowfall. Top amounts may reach 18-24" in a few of the mountains of New England.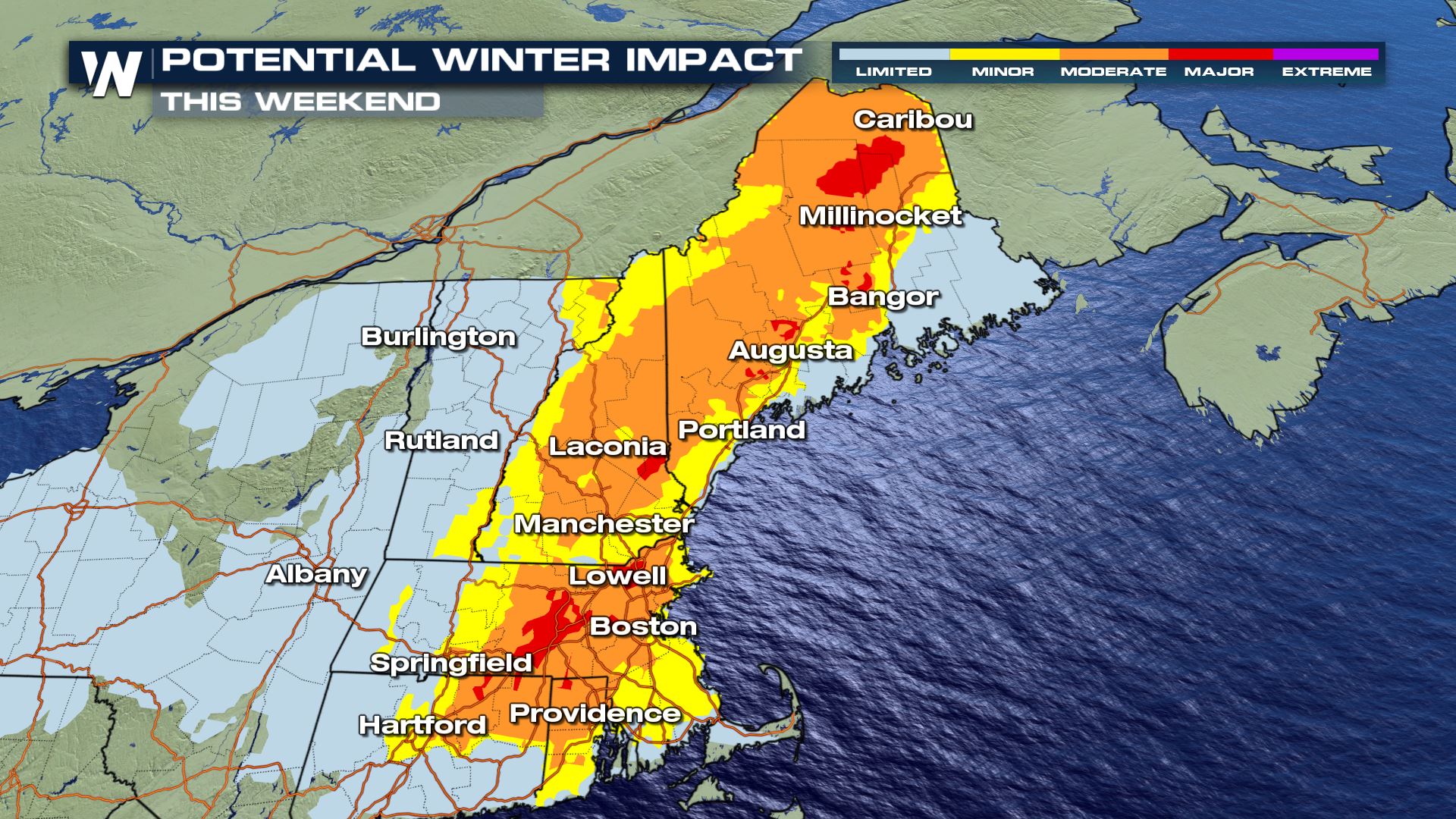 The highest winter impacts are expected across the winter storm warning area in central/eastern New England. At the coast, rain and warmer air should limit potential winter impacts, however the snow cannot be ruled out altogether. Colder air will change rain to snow for many towns and cities Saturday afternoon.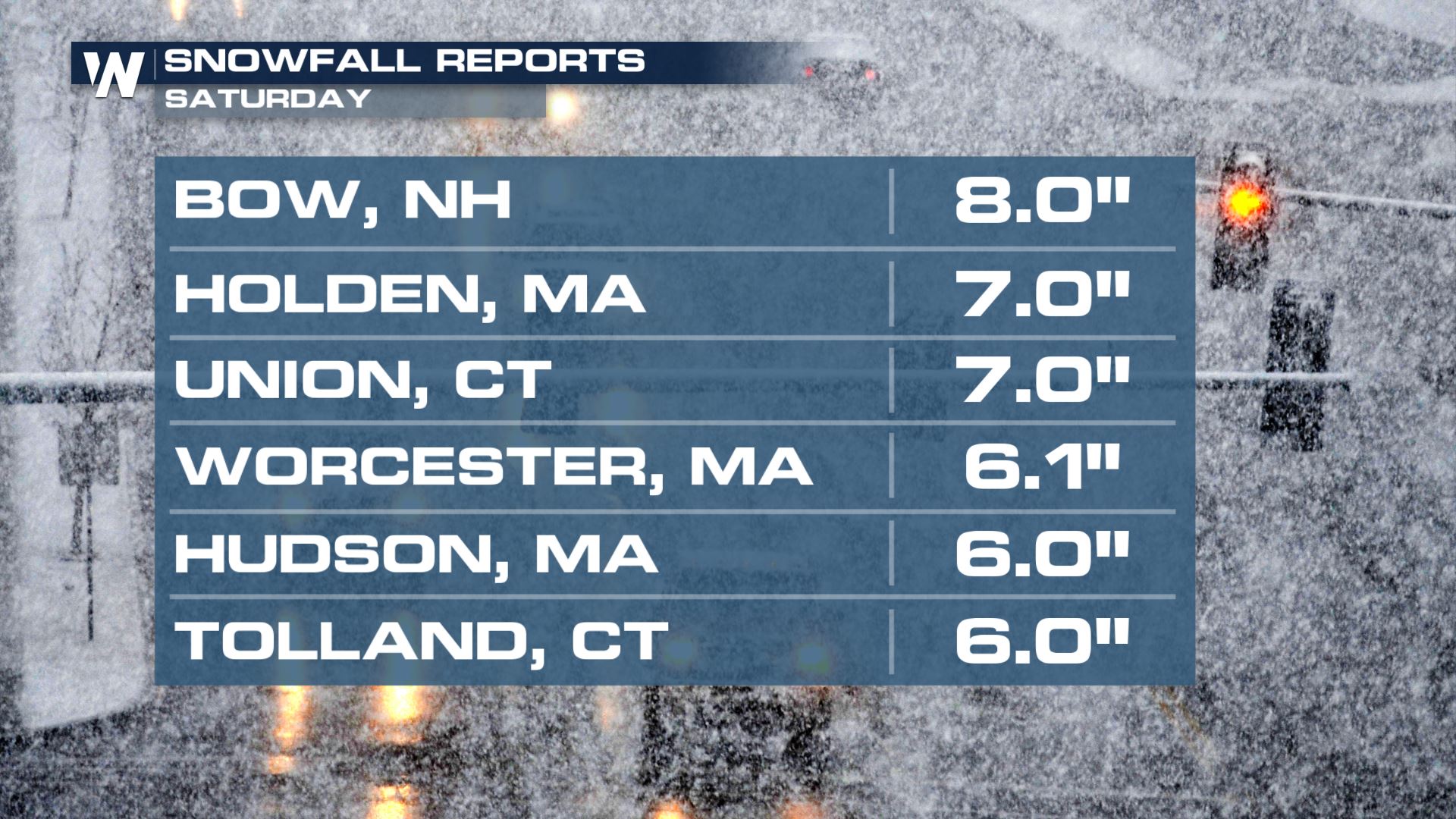 As of Saturday evening, some locations of New England had already received 6 to 8 inches of snowfall! The center of the low pressure will continue moving northeast, near or just southeast of Cape Cod by Saturday evening.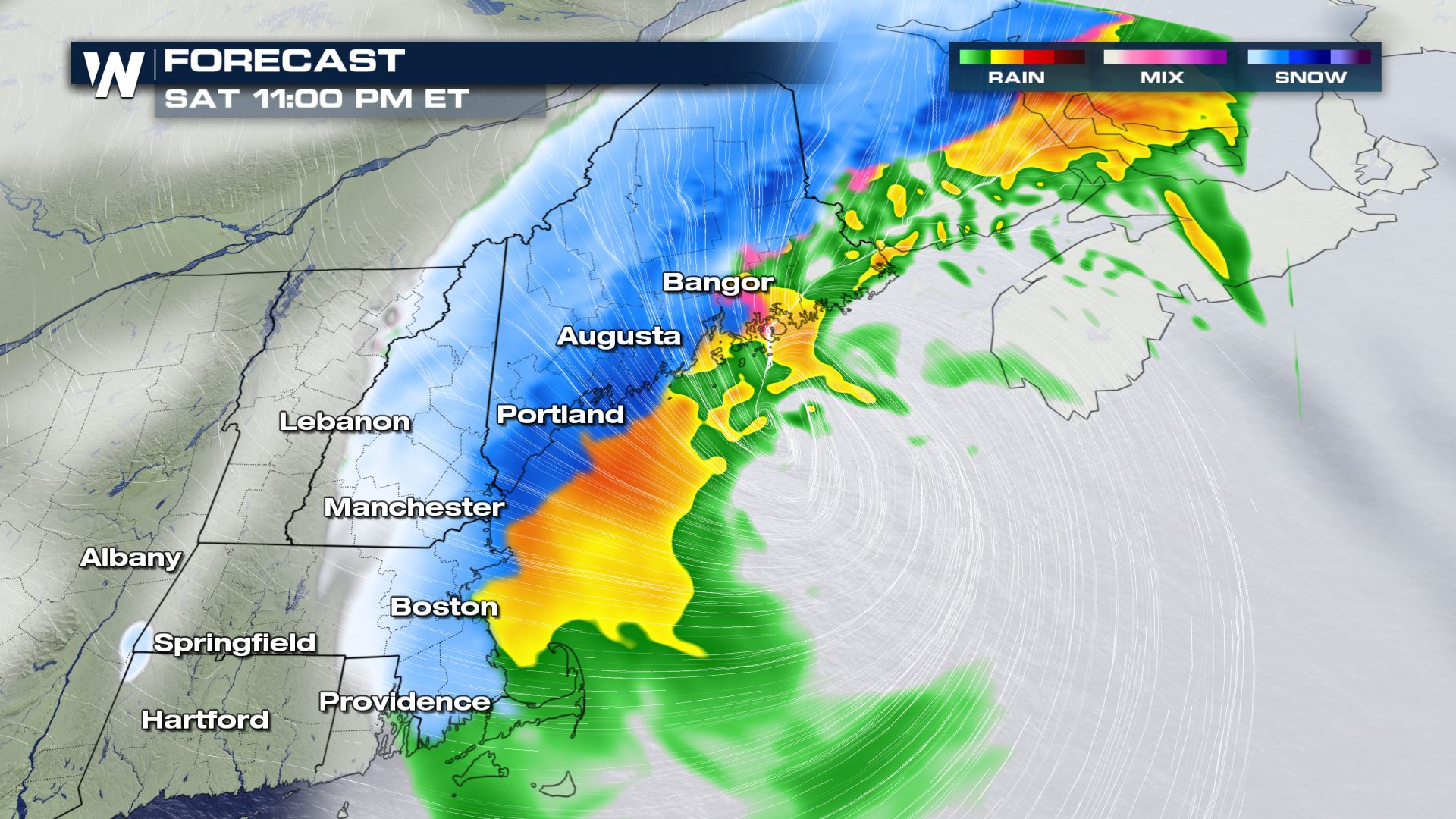 By Saturday night, the low pressure center will be near the Gulf of Maine producing widespread windy conditions and possibly near-blizzard conditions in locations getting snow.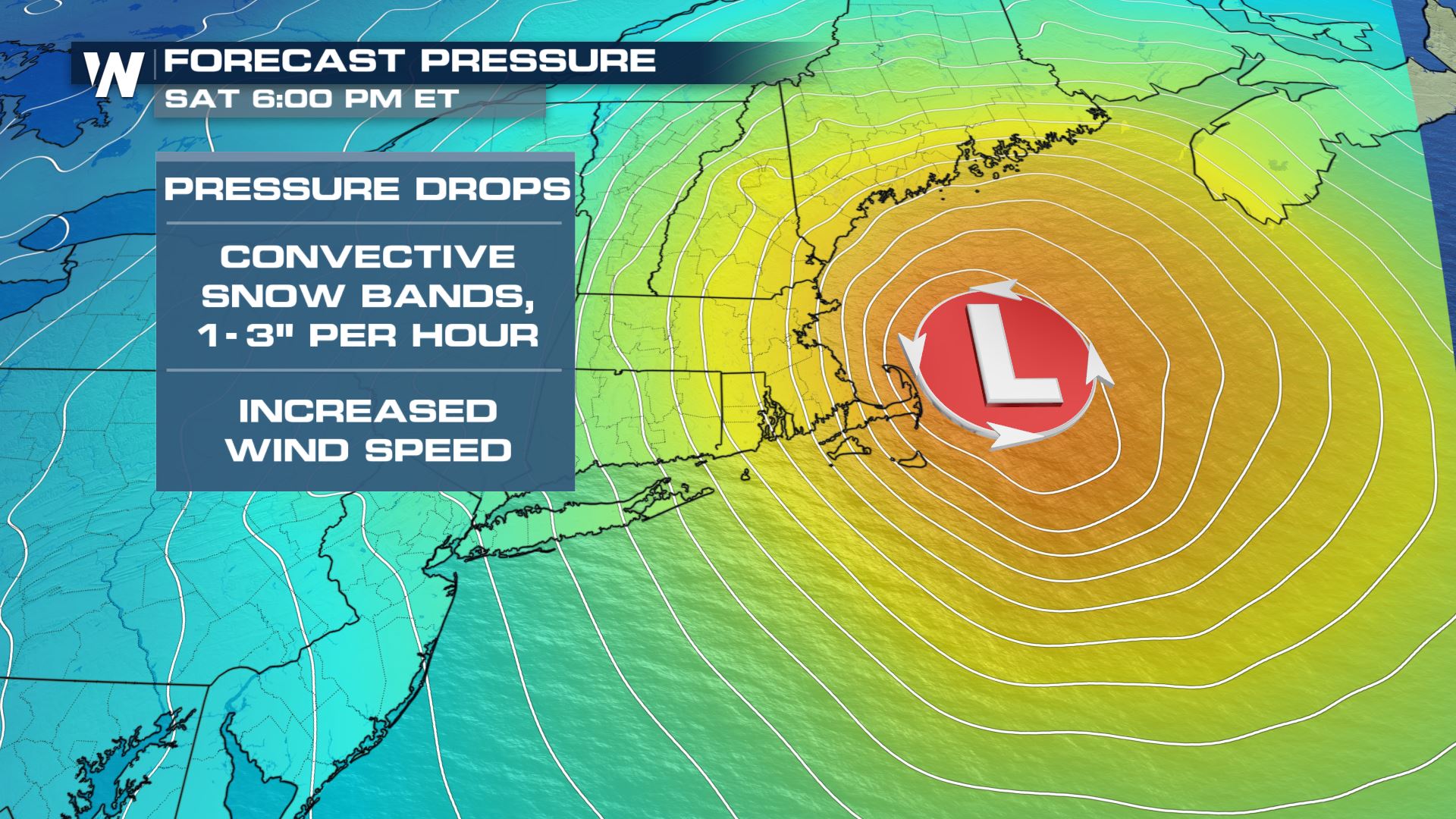 Because of the wind increasing and the storm's central pressure dropping, whiteout conditions may occur somewhere across eastern New England Saturday evening and night. Travel will be extremely difficult, so please don't venture out if you don't have to.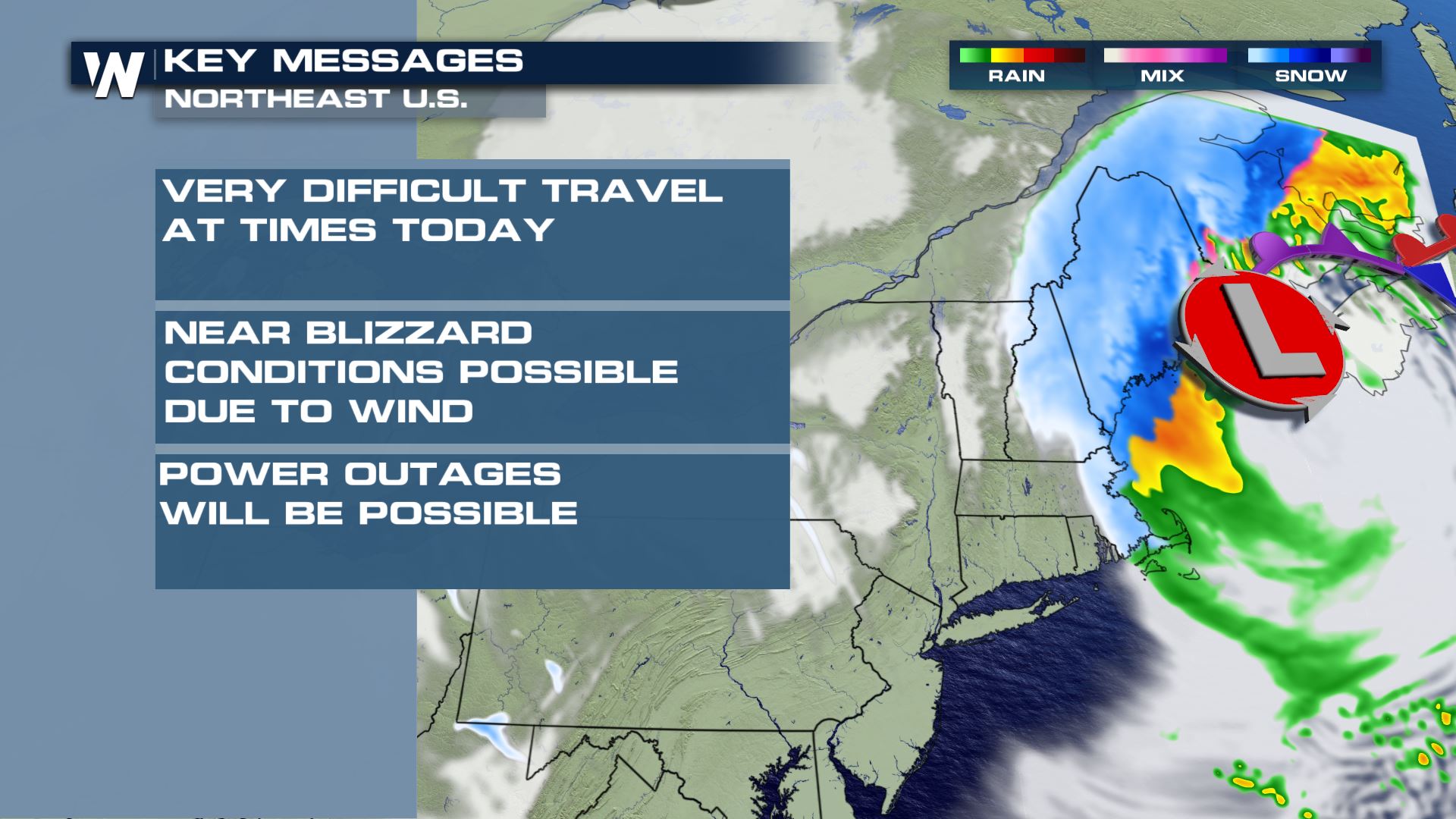 The wind will be quite gusty along Massachusetts' Cape Cod, Nantucket, Martha's Vineyard, and coastal New Hampshire and Maine where gusts may reach 50-60 miles per hour!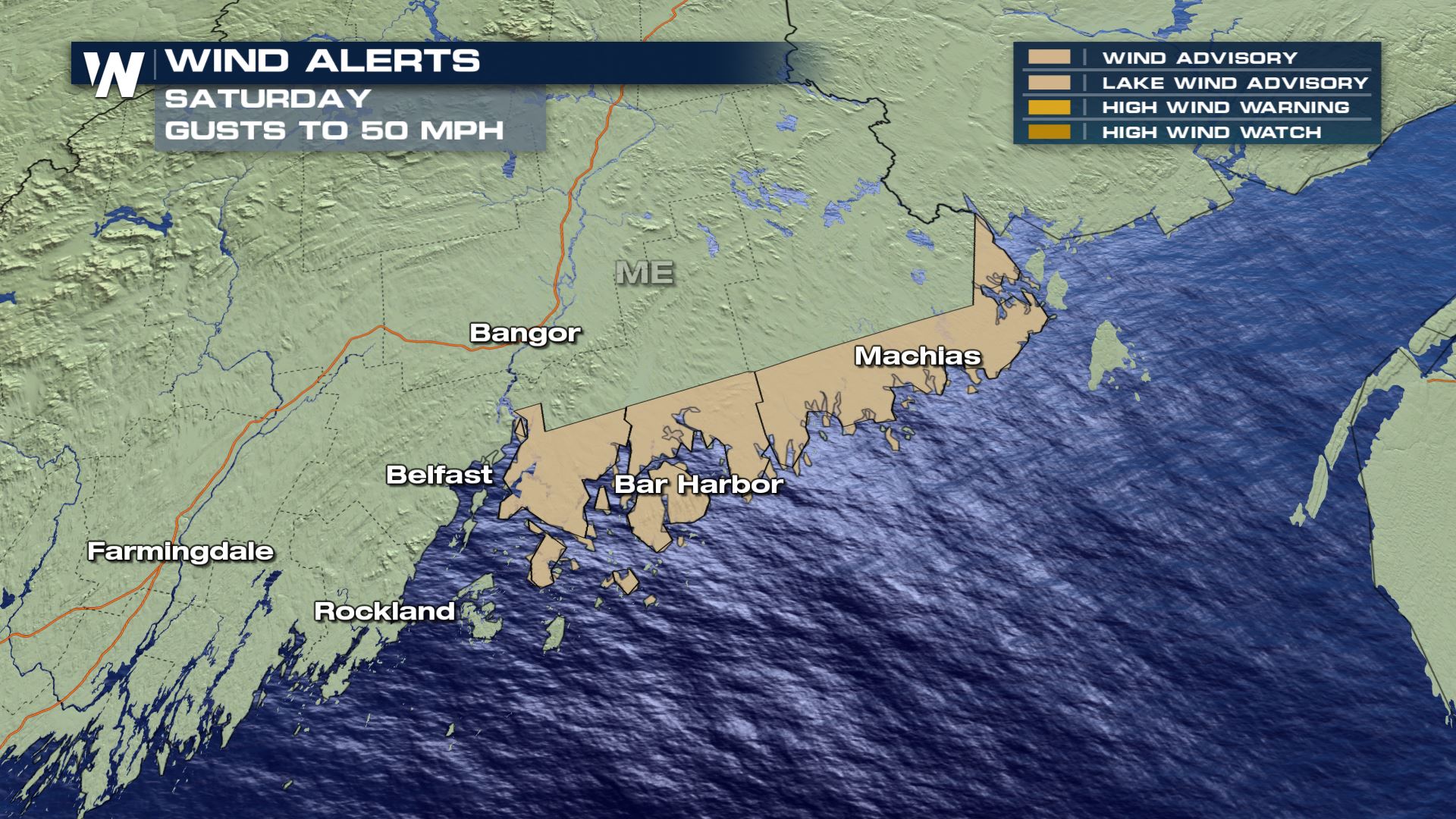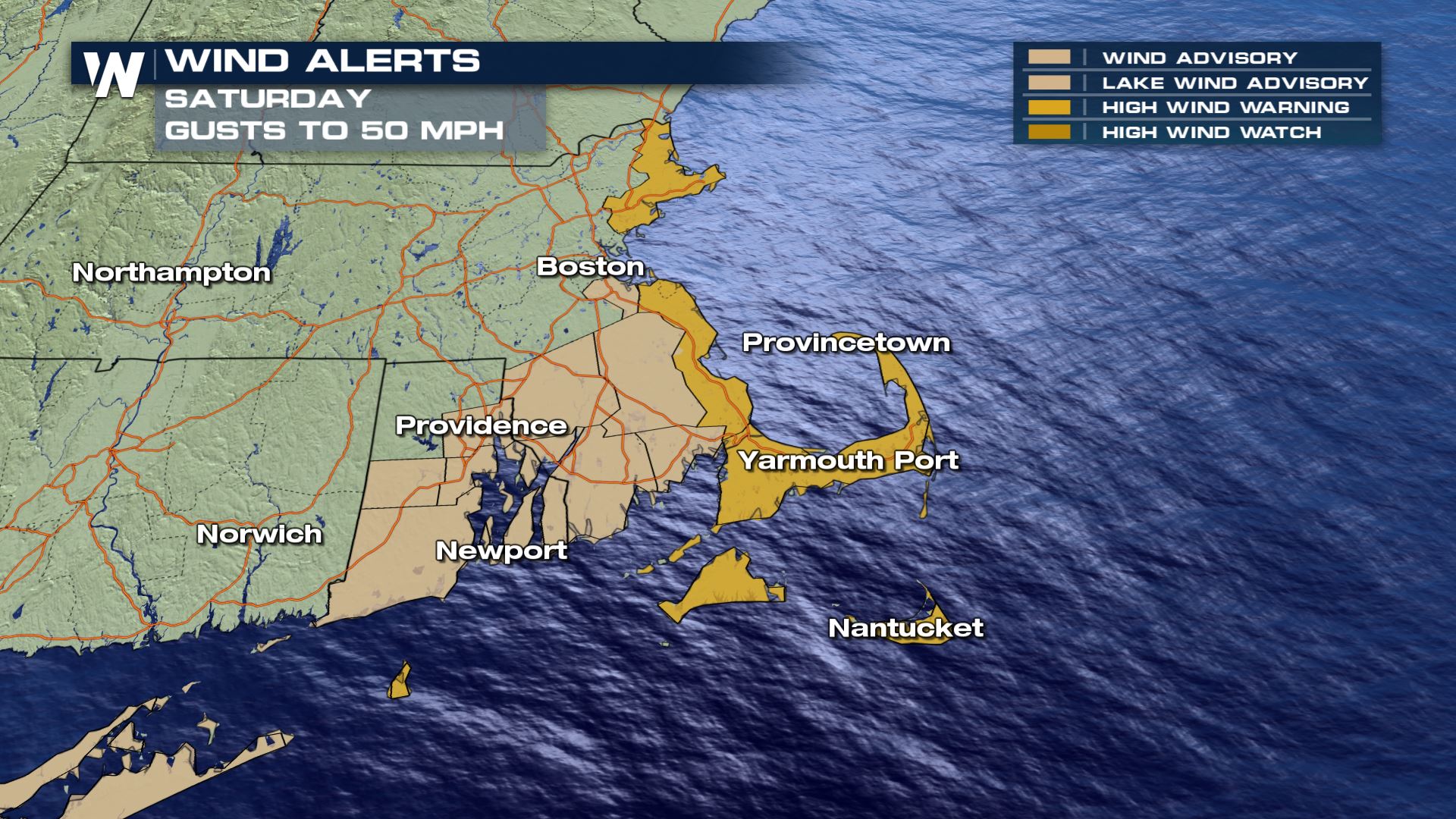 Continue to stay with WeatherNation as we bring you the latest on this storm system.