Severe storms have returned to the Plains and more are possible this weekend. A mid-level trough, which is a wave of jet stream energy, is moving out of the Pacific Northwest and into the Northern Rockies. This system will aid in the development of severe storms. On Friday, there were reports of heavy rainfall and large hail from the Dakotas to Minnesota.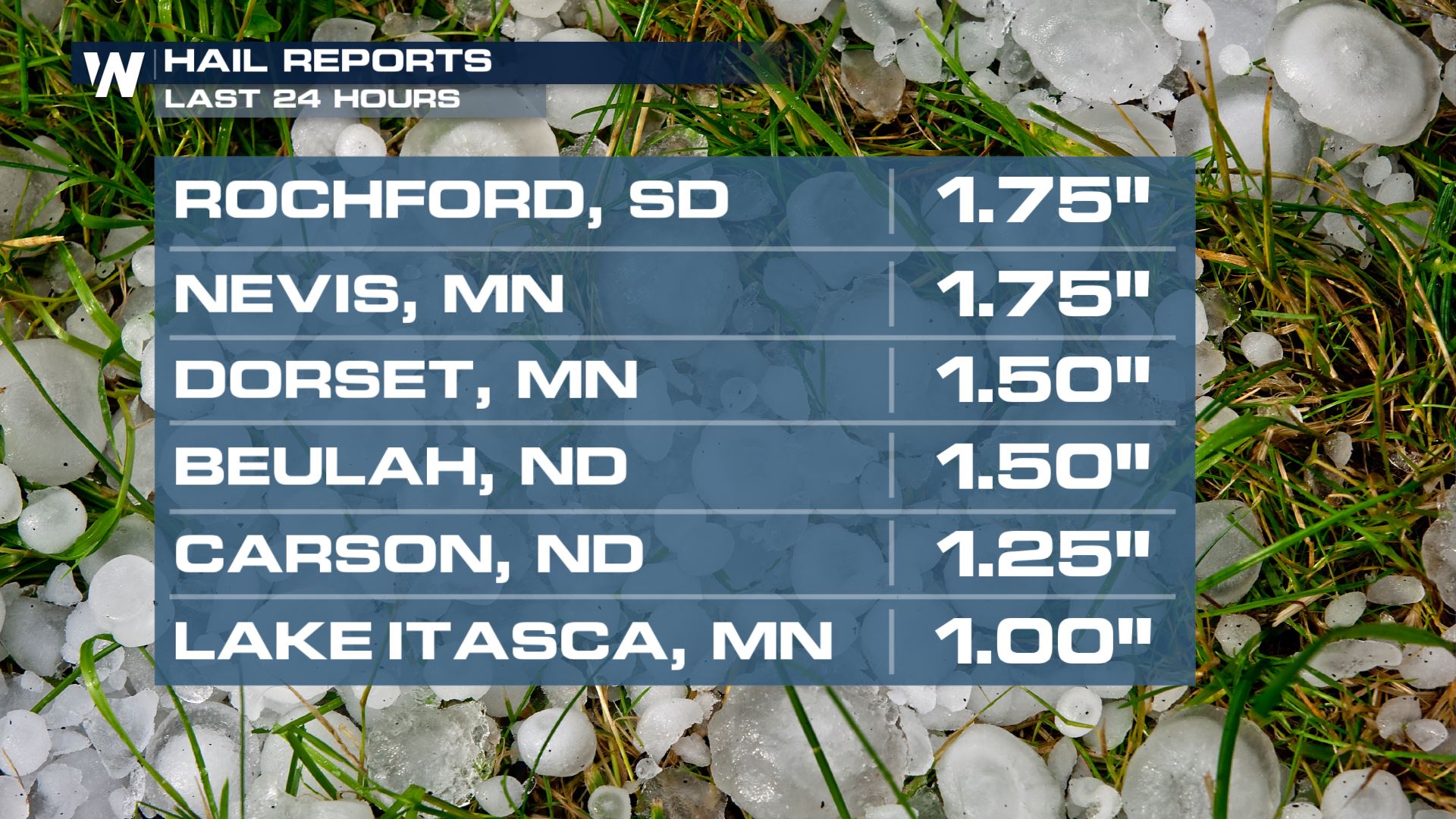 Friday's front moves through the Dakotas and helps initiate and carry storms.  Warm, humid air along with strong wind in the mid and upper levels of the atmosphere will carry these storms through the overnight.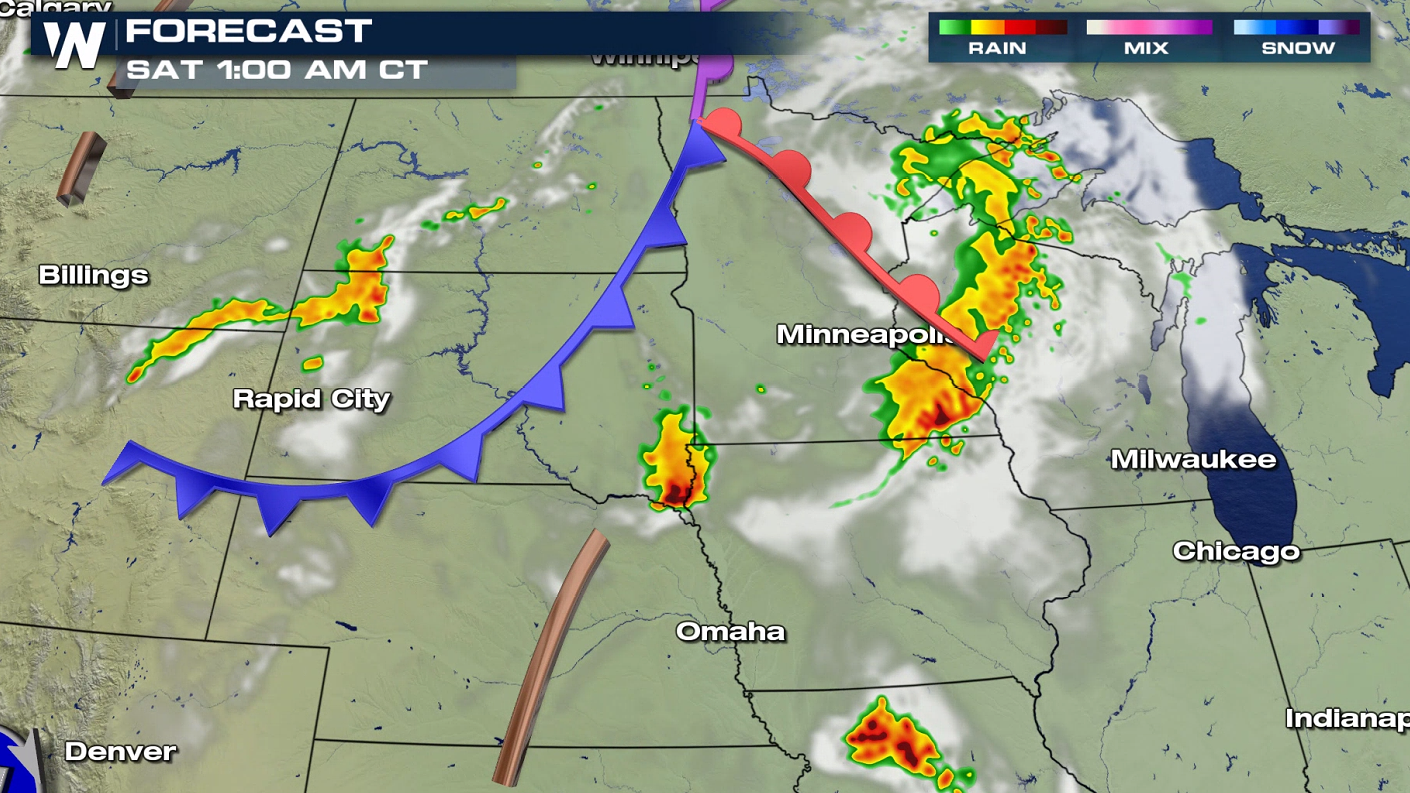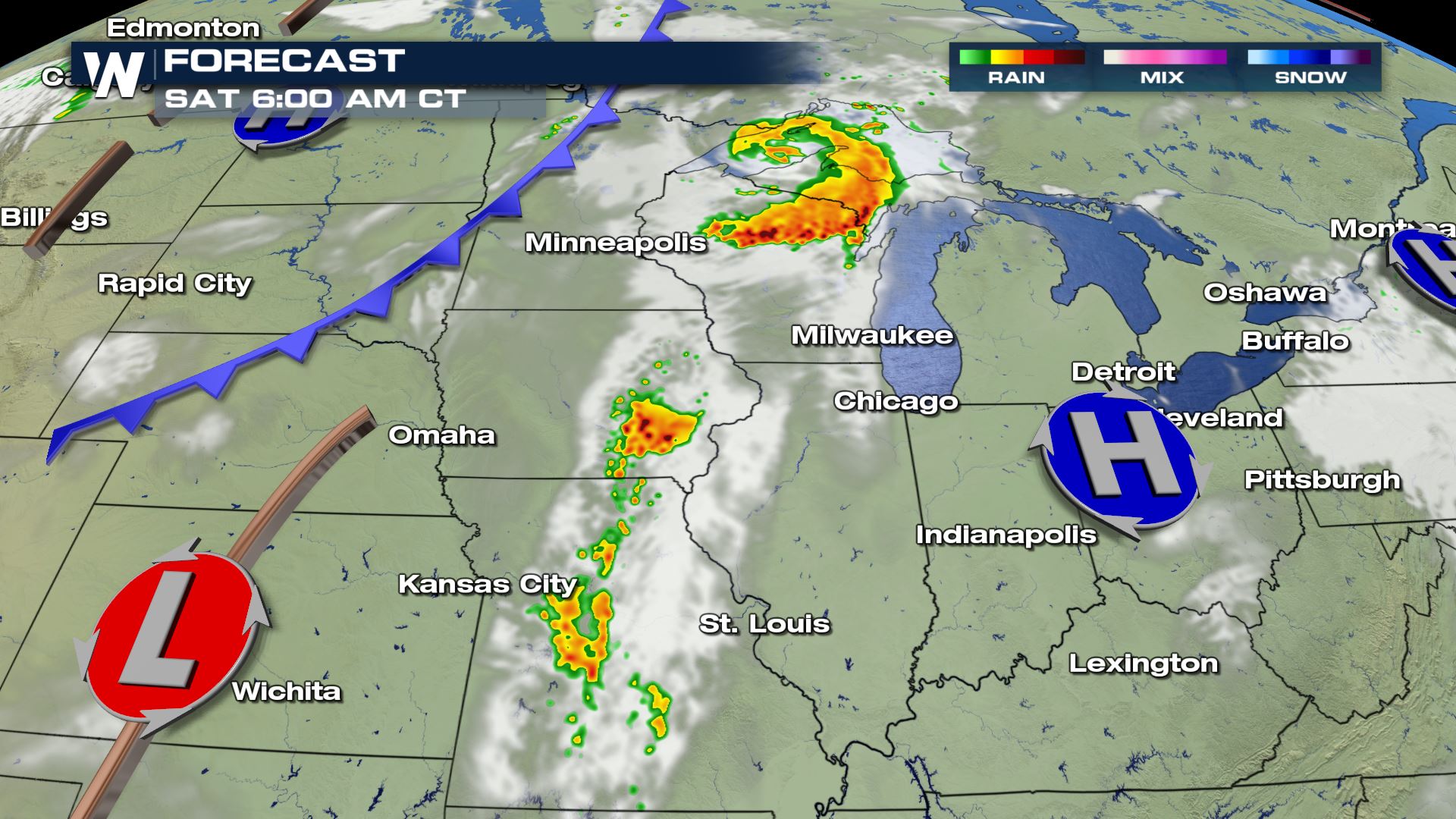 One of the factors working in favor of storm development, aside from the lift from the Rockies and low pressure system, is daytime heating. As warm air builds, rising hot air can help break the "cap", allowing storms to ignite. Over the next few days we are looking at warm temperatures and increasing humidity that will create instability, aiding storm development as seen in the image below: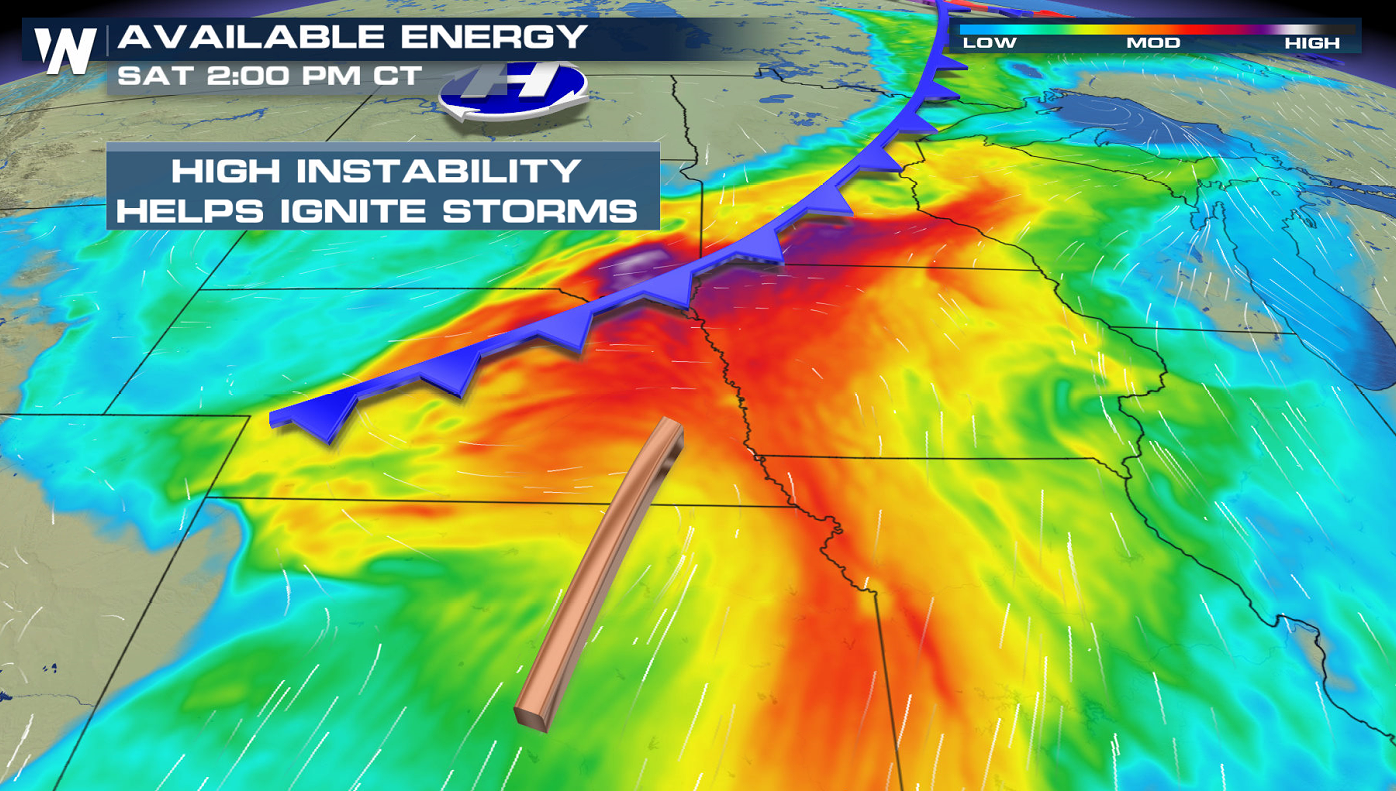 The darker reds and oranges represent more instability and energy, which will help storms initiate this weekend.
SATURDAY / SUNDAY
The Storm Prediction Center has also issued risk areas this weekend for severe storms. On Saturday, there is an enhanced risk (level 3 on a scale of 1 to 5) in South Dakota and Nebraska. Strong wind gusts are the biggest concern but there's also a threat for large hail and isolated tornadoes.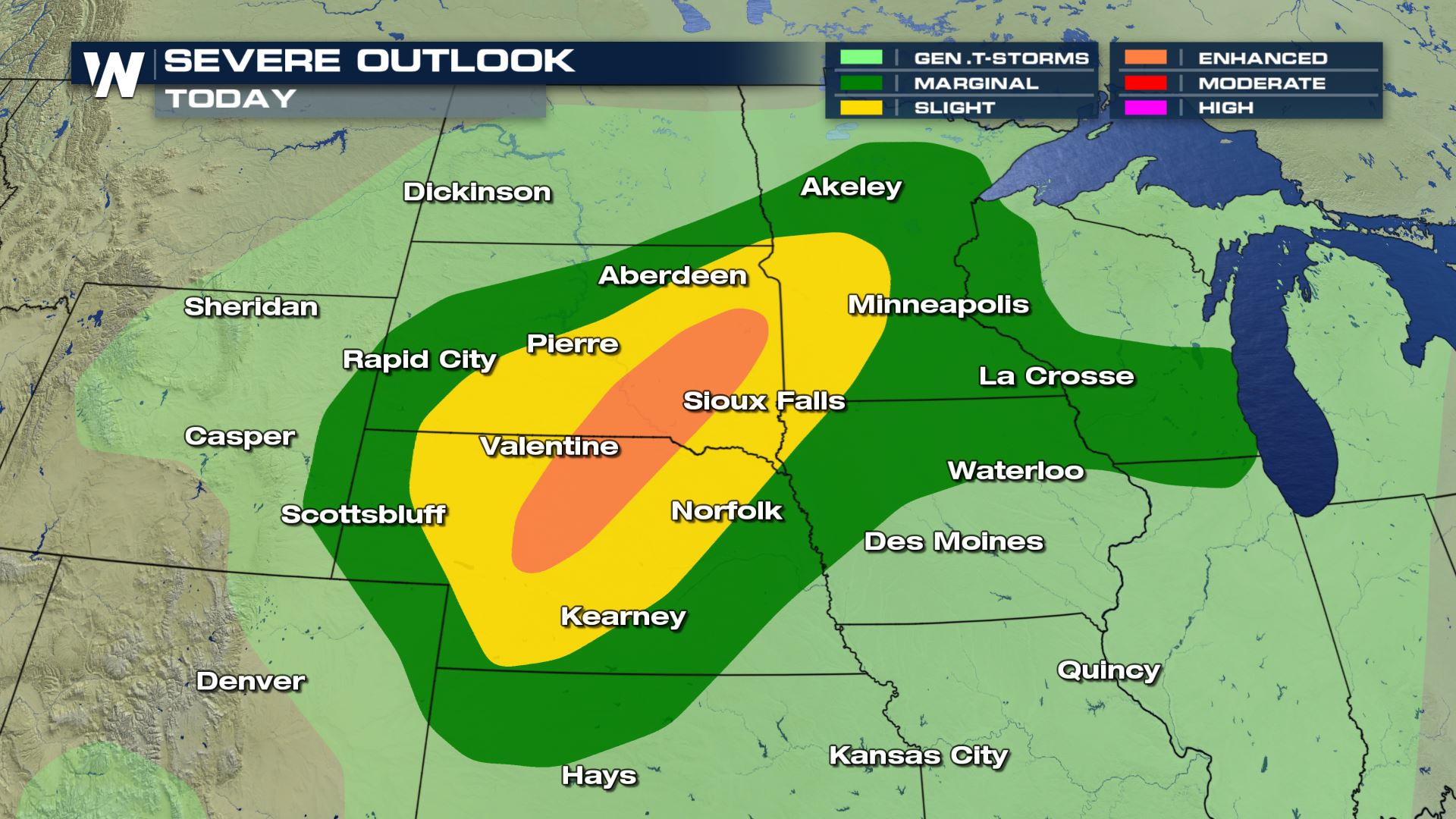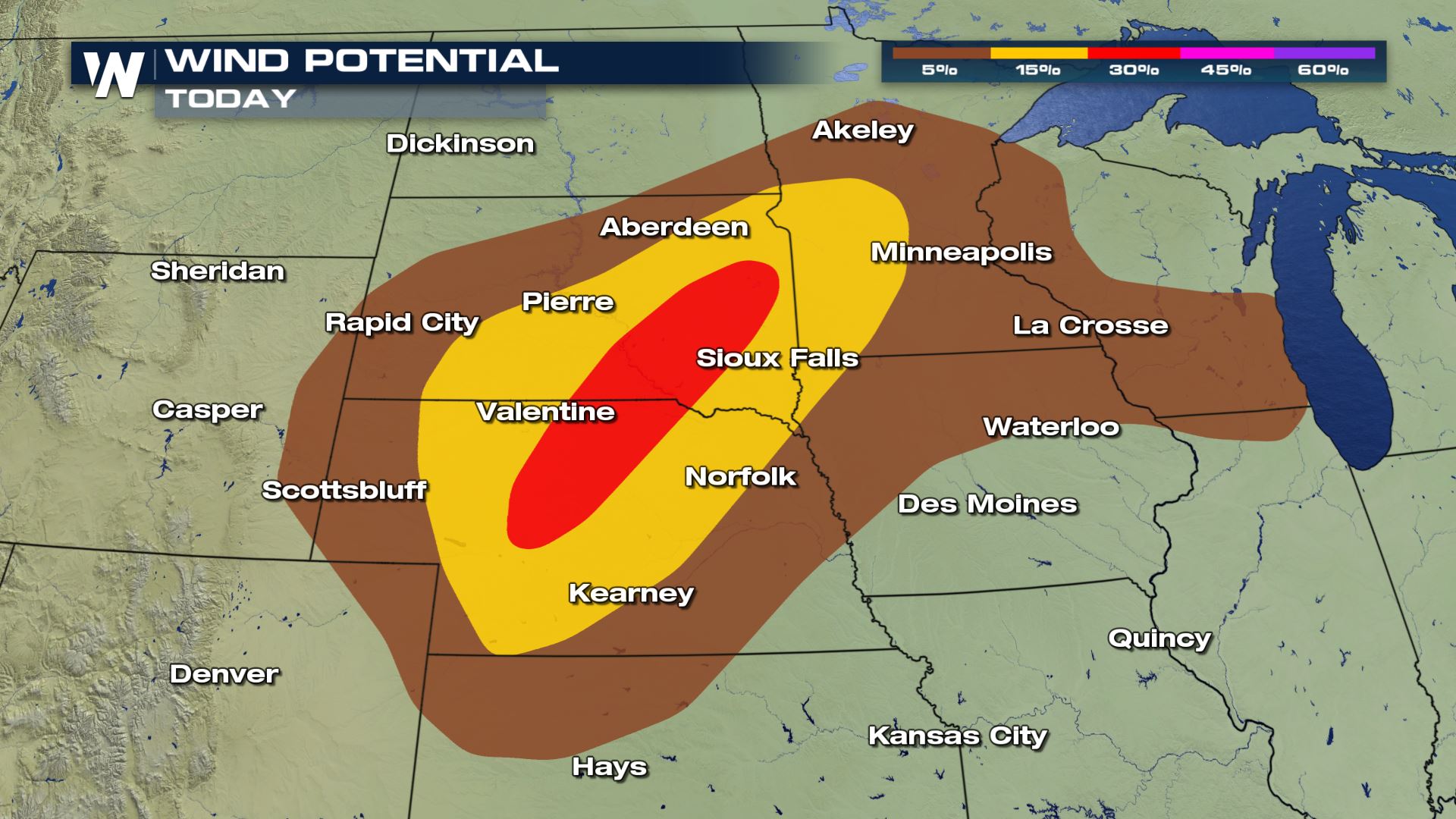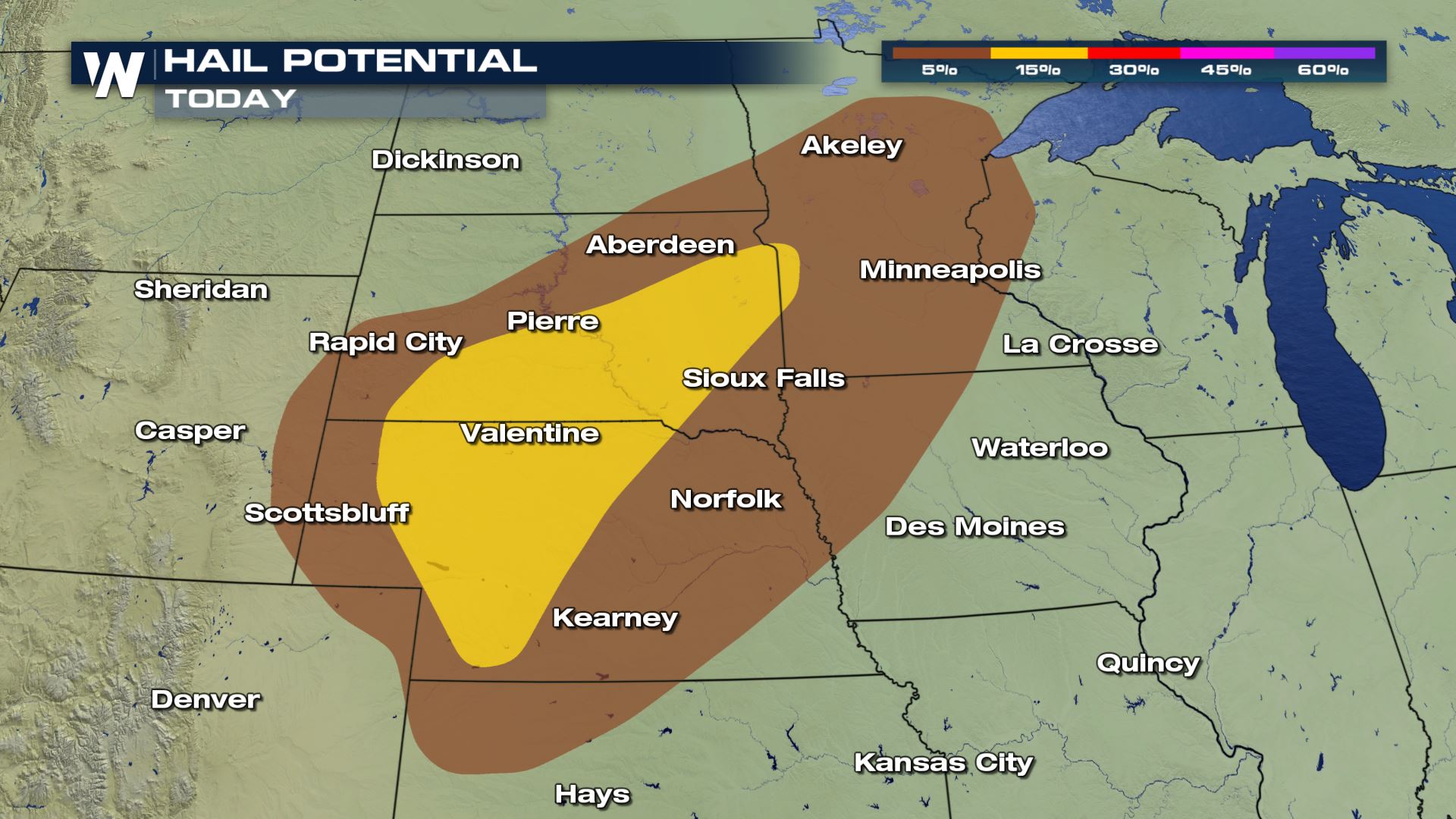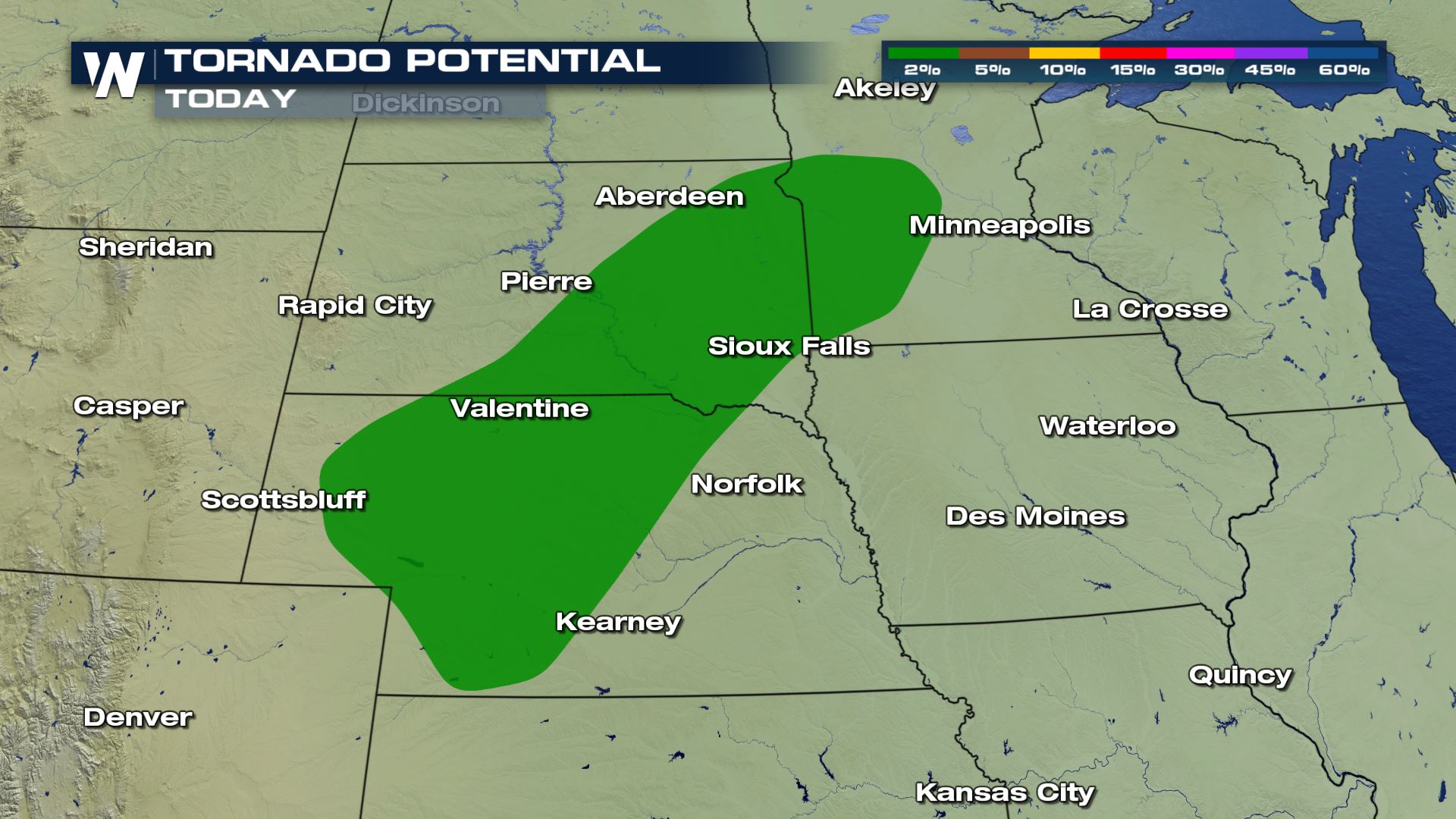 On Sunday, the risk for severe storms returns to the Upper Midwest. Areas from the Canadian Border and Lake Superior to Siouxland in Nebraska and Iowa may see severe weather.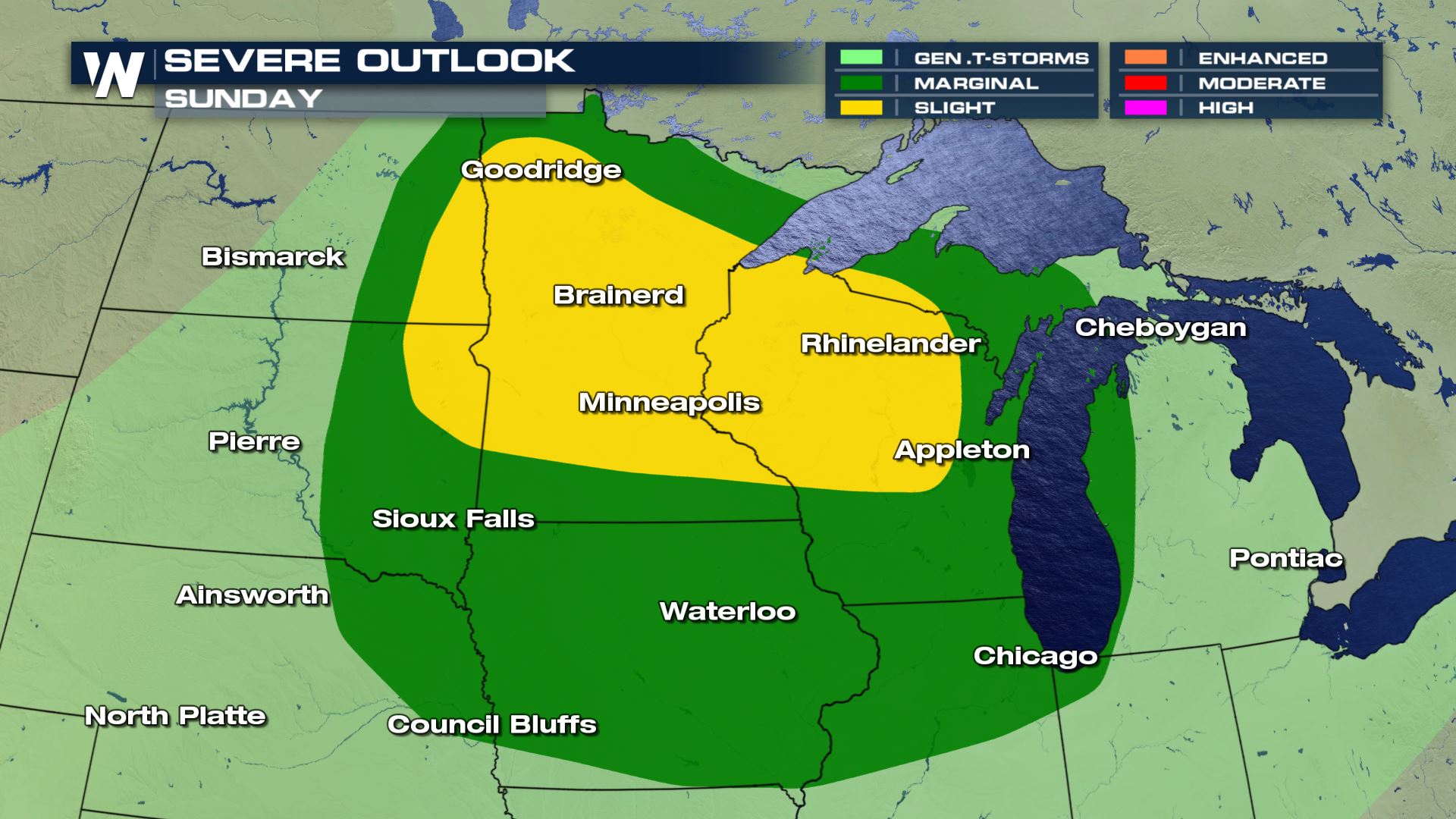 For more details on our late week severe threat, tune into WeatherNation.