Another area of low pressure is pushing onto the west coast bringing another batch of rain and heavy mountain snow. We have had an incredible snow season and snowpack continues to rise in the Sierra, inching closer to the snowiest year in recorded history, 1952-53. We are about 10 feet shy of the snow totals of that winter! Additionally, these systems have been creating isolated strong thunderstorms and very heavy rain.
However, Mammoth Mountain has recorded its snowiest season ever! 695" is almost 58 FEET of snow!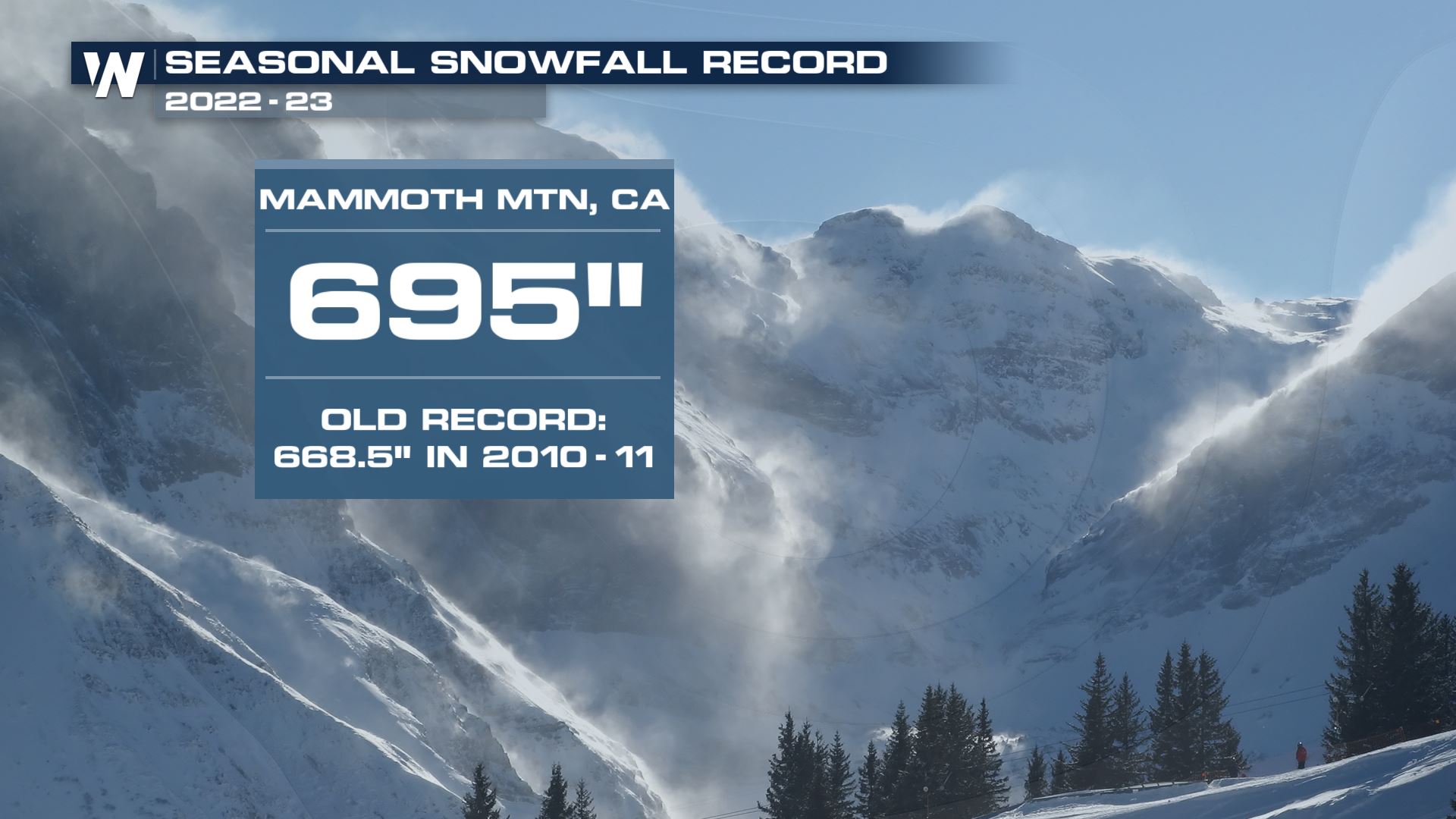 Alerts
Winter weather alerts are in place through today. We have a winter weather advisory and a winter storm warning. We can see heavy snow for elevations 5,000 feet and higher. The winter storm warning is in place for the Eastern San Gabriel mountains, here you can see snow accumulations of up to a foot possible and winds gusting up to 45 mph. Travel can be impacted.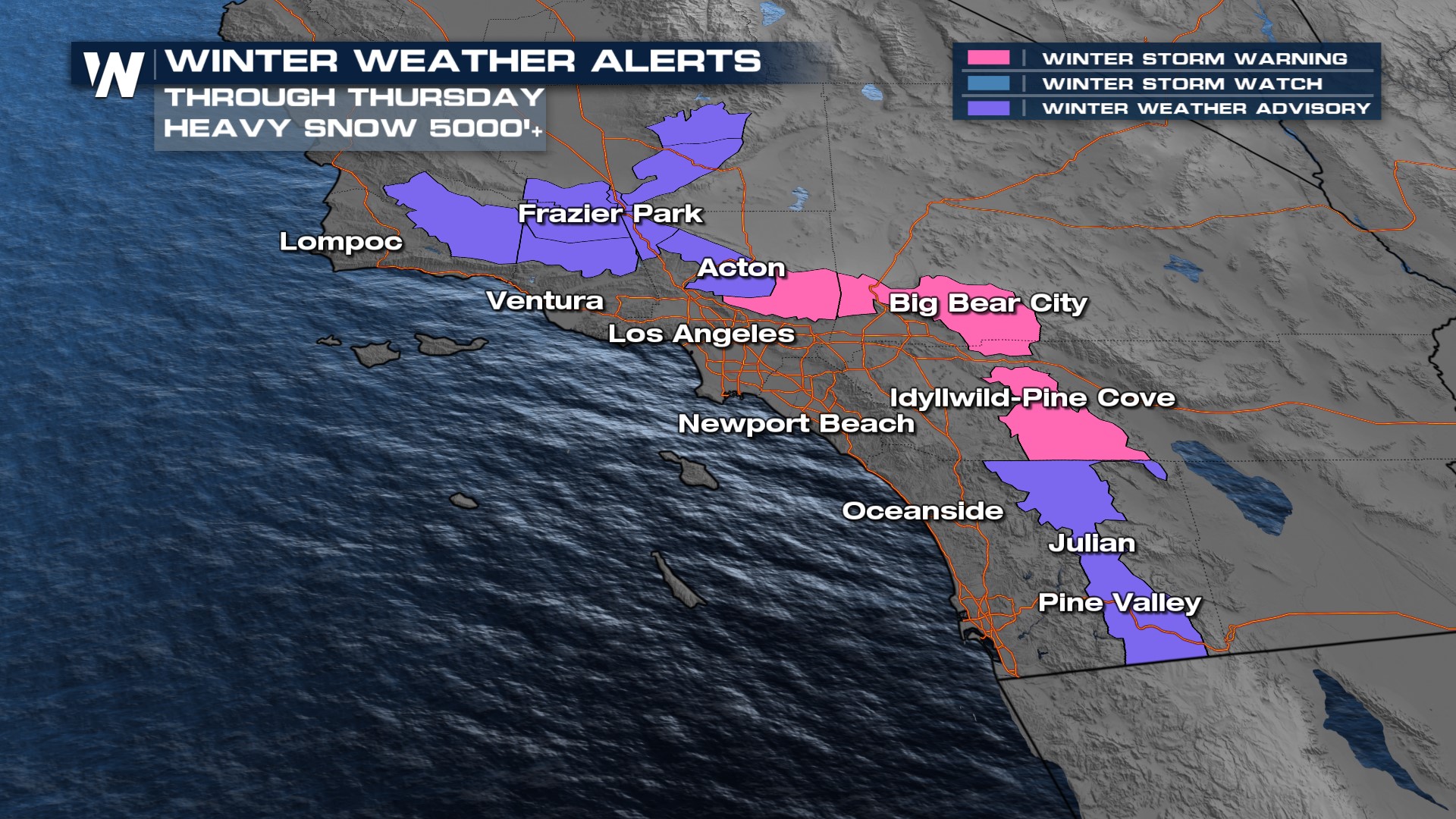 Forecast
A surface low will move through today and help in the development of more rain showers, for cities including Los Angeles. This low will also bring mountain snow. Things will taper off by tonight.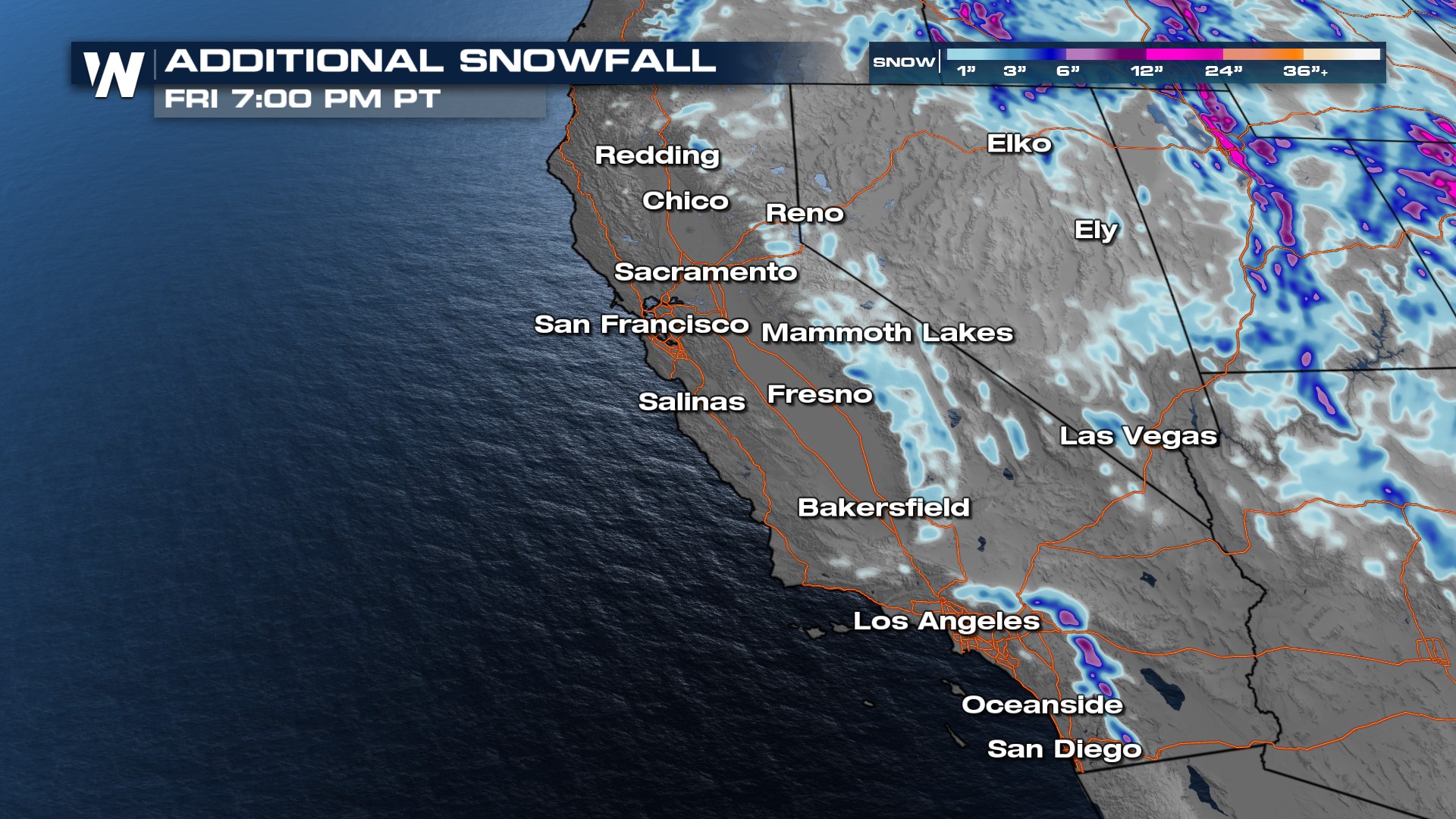 Stay with WeatherNation for the latest in the snow amounts and timing for the Western U.S., the Western regional forecast is at :50 past the hour!