On Monday evening, the Mendocino Complex Fire grew to 290,692 acres becoming the largest fire in California history. This comes just eight months after the Thomas Fire achieved the same status after burning 281,893 acres. The Mendocino Complex Fire is a combination of the Ranch and River Fires. Together the blazes have destroyed 143 structures including 75 homes. Over 11,000 structures remain threatened to potential damage. Crews from across the west have pitched in to assist local firefighters. In total, nearly 4,000 firefighters and other personnel have been assigned to battle the blaze. Also assigned to the fire: 441 fire engines, 15 helicopters, 93 water tenders, and 85 dozers.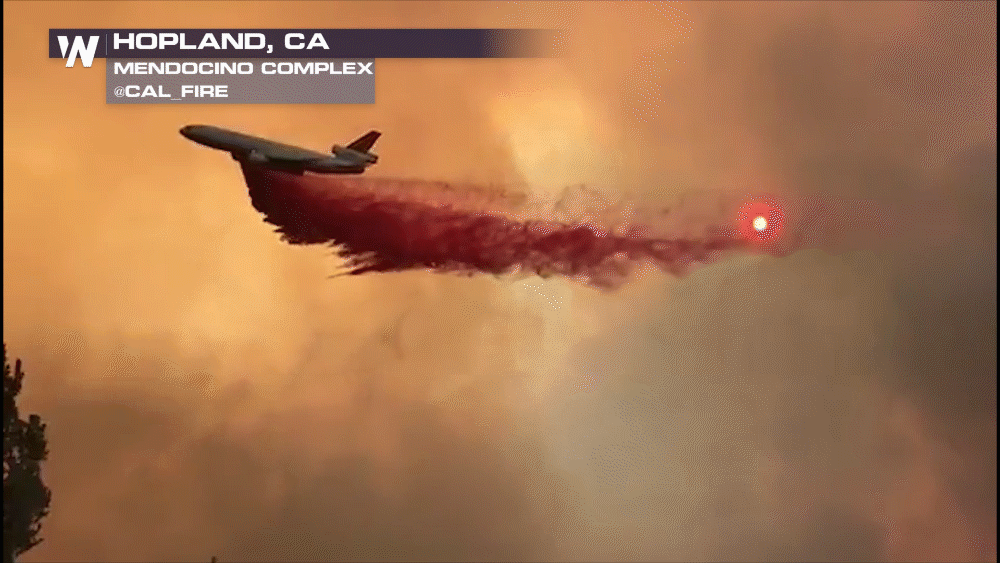 While tremendous efforts have gone to contain the flames, containment dropped from 33% to 30% on Monday. Conditions show no real signs of letting up with dry, hot, and windy weather persisting through this week. The combined fire smoke has also riddled the Western U.S. with poor air quality. The air is so stagnant in the Sacramento Valley that "haze" dominates the
seven-day forecast
.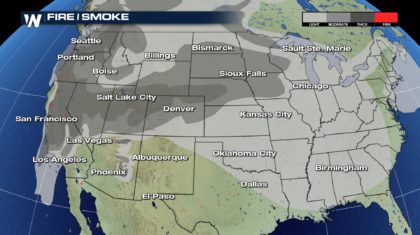 Large fires are a growing trend in California with seven of the largest ten fires occurring in the last twelve years. These include four of the five largest fires in the last seven years.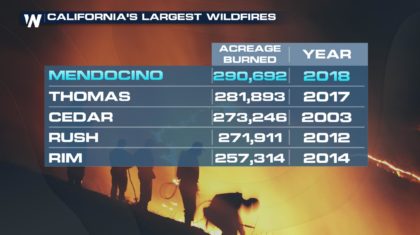 All in all, the 2018 California fire season has been an active one. Nearly 5,000 fires have been tracked, burning a total of 629,531 acres since January 1
st
, 2018. Unfortunately, the fast pace is likely to continue into the coming weeks. Written by
Dakota Smith
.